Cute Summer Patio Decorations
By Luka E January 30, 2022
---
If you're heading into summer now, it's a good time to consider your decoration options for the patio. If you're going into winter, then you have all the more time to give it some thought! Either way, we've collected some of our favorite patio decoration ideas for your perusal.
Chillin' and Grillin' BBQ Grill Master Sign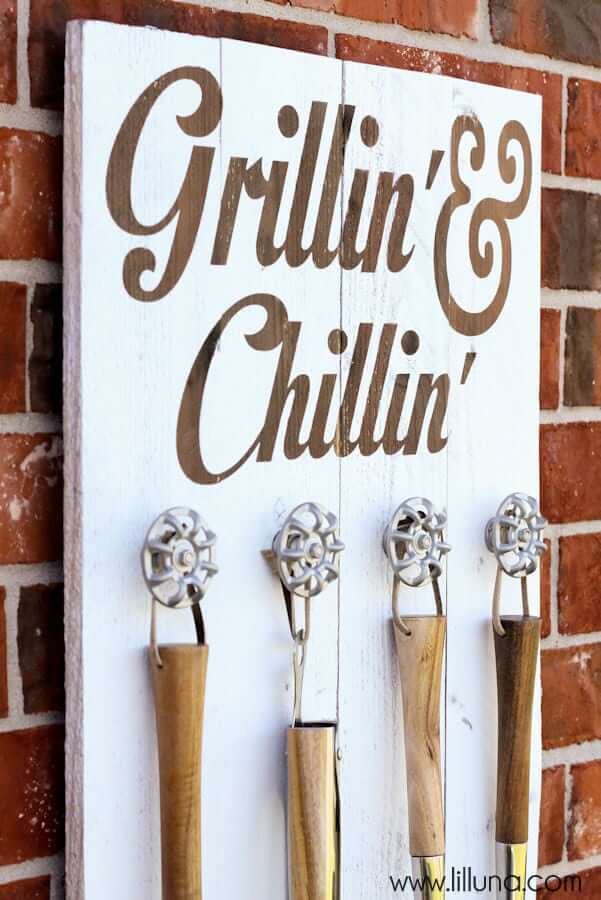 Every backyard BBQ connoisseur deserves a sign like this in their designated grill area of the garden. This would be an amazing gift to give a friend who loves grilling or as a token of appreciation for the grill master the next time you're hosted for a BBQ. There are even hanging hooks for the tongs and spatulas!
DIY Outdoor Crossroads Sign
Build yourself a cute and crafty crossroads signpost with all your favorite summer activities! This one shows a few of the summer's most loved activities, but you could put anything you want on it! Think "beach this way!" or "horse-riding," or maybe just "TV and popcorn!" It'll serve as a constant reminder of all the fun that could be had.
Sun With Shades
You can get a super-groovy sun – the perfect summer porch companion! We suggest designing it as such: make a contrast between the bright center and darker orange rays, while rosy cheeks and sunglasses can show that your sun is clearly having a good time. We love adding little hearts too!
Hello Sunshine Porch Sign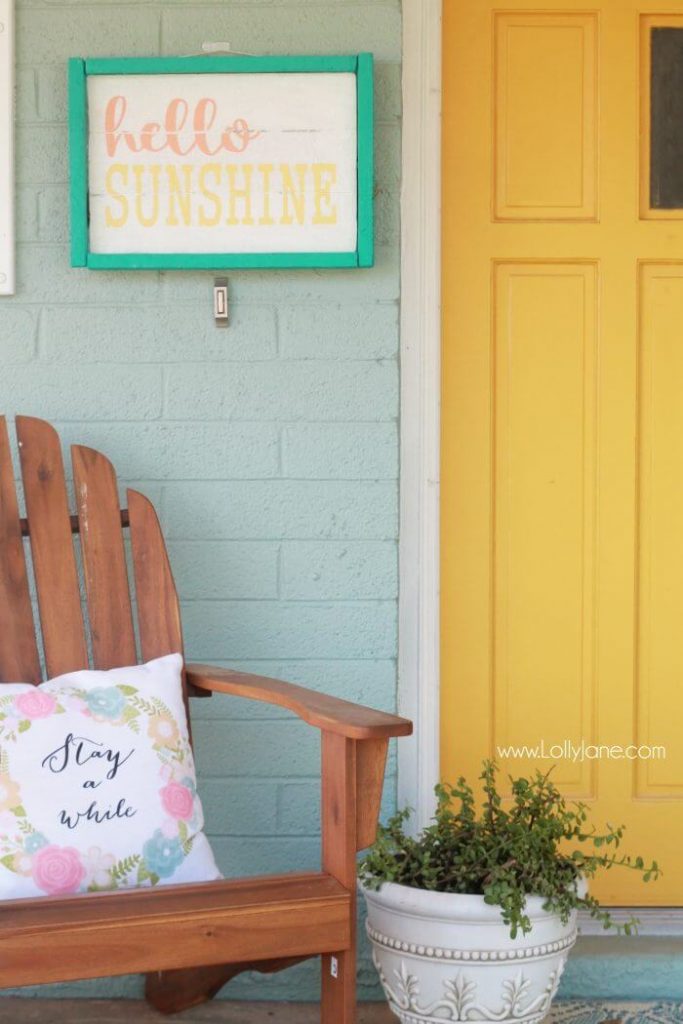 Perhaps what you need is this cheerful "Hello Sunshine" summer porch sign to brighten up your porch. The light faded shades give a clear beachside aesthetic, while the font says "playful, relaxed, and sweet." This sign would go well at the entrance of a beach home, or next to the pool.