45 Lighting Fixtures To Help Create The Perfect Ambiance In Any Space
By Harpreet K March 15, 2022
---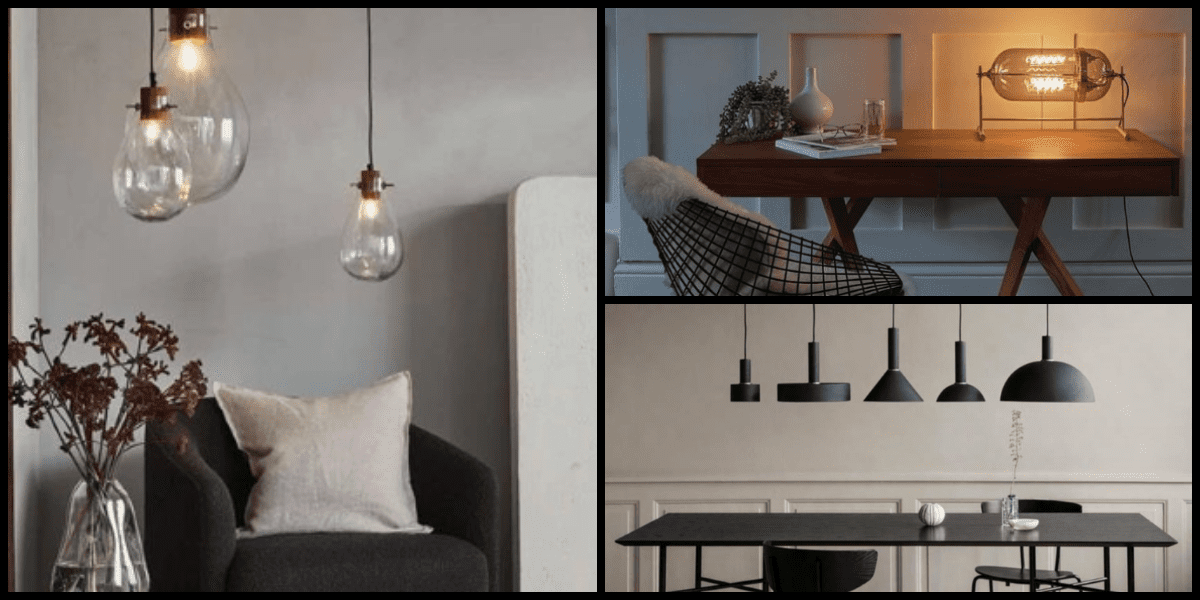 With house decor, it's easy to overlook the lighting. Illuminating a room takes more than just a few lightbulbs. Picking the stylish and functional lighting will add depth as much as decor to any space. Good lighting can make a room look warmer and more inviting, and with just a flick of the switch, you can create that mood whenever you want. You can choose from soothing lights, color-changing LEDs, and neon lights as per your preference. With the right choice, you can change a dark unused corner of your home into the most exciting one. All you need are some fresh, new ideas for lighting your home. We'll be exploring some stylish lighting ideas that are sure to make your space look fantastic. Whether you're looking for a way to add some extra light to your living room or want to try something new in the bedroom, be sure to read up on these lighting ideas for home.
1. Eco-friendly paper lighting
As the years go on, sustainability and environmentalism are gaining steam in every aspect of life, so it's no surprise that designers have been incorporating eco-friendly materials into their designs. One of the most popular uses for paper in design is lantern making.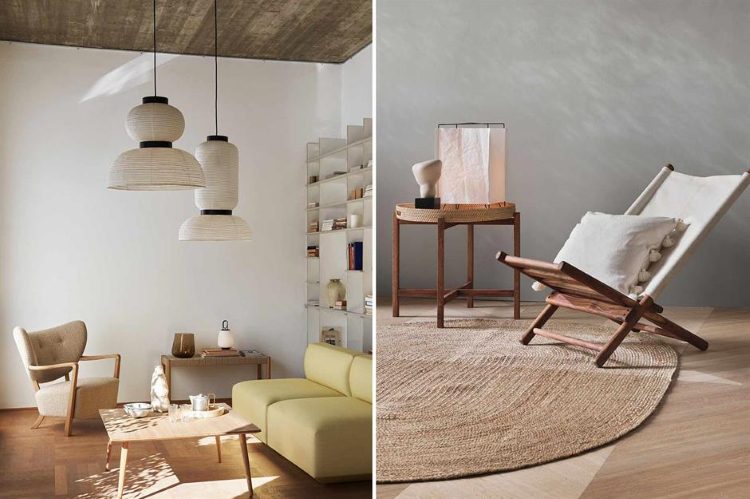 This popular trend is known as Japandi (Japan Scandinavian) style. These offer an alternative to traditional light bulbs or LEDs when you need something subtle yet elegant. The soft glow from translucent paper is perfect for providing comfort in the darker months of winter.
2. Fun tactile table lamp
The tactile table lamp brings a sense of comfort and warmth to your living space. The modern design is sleek, but its bright light makes it stand out from other lamps in the room — perfect for when you need extra visibility during nighttime hours.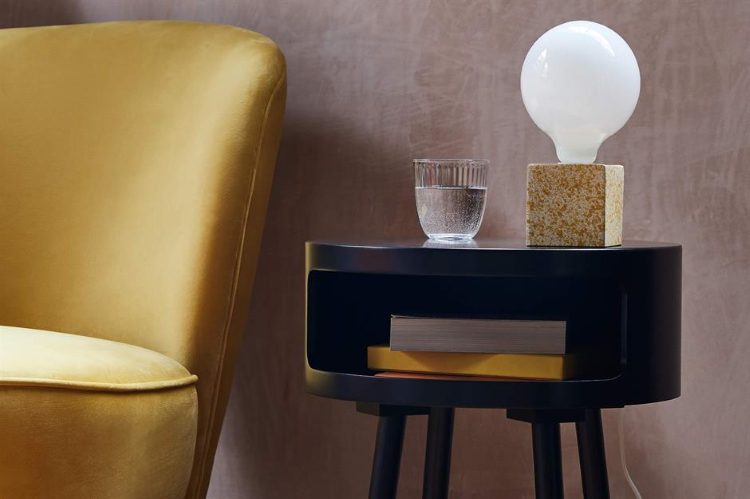 You may choose to keep these lamps overhead, on the side, or in front of you as a statement piece for any room. Pick the ones that pair well with your decor. For instance, oversized Edison light bulbs with concrete bases add a contemporary look.
3. Wall-mounted lights for your bedroom
Wall lights are the perfect way to streamline a bedroom and make it feel like hotel-chic. They provide excellent lighting for reading while also freeing up space on your bedside table so you can put other things there — such as tea or your books.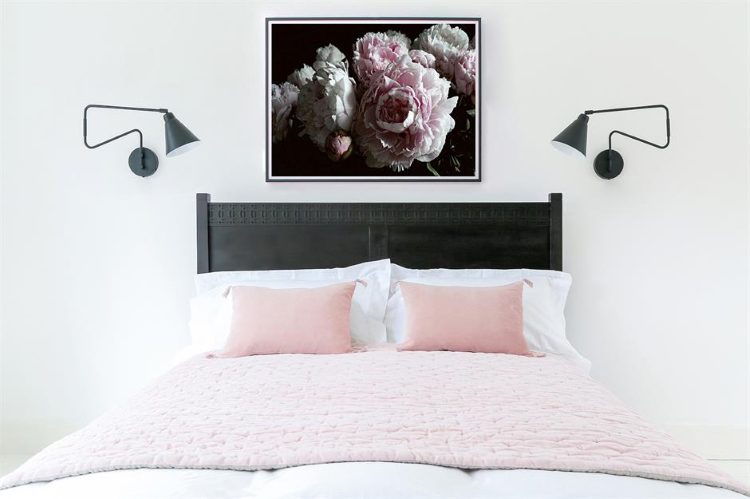 No need to leave your bed when using these wall-mounted fixtures as they usually come with easy access buttons. Choose ones with dimmers for a cozy feel in seconds without sacrificing any ambient light quality whatsoever. These are perfect for small rooms.
4. Play with the texture of this rattan lampshade
If you want to make your home look like a throwback to the 1970s, go with the vintage-inspired trend of hanging lampshades made out of rattan. This material offers so much texture and architectural interest that it's hard not to be captivated by these pieces.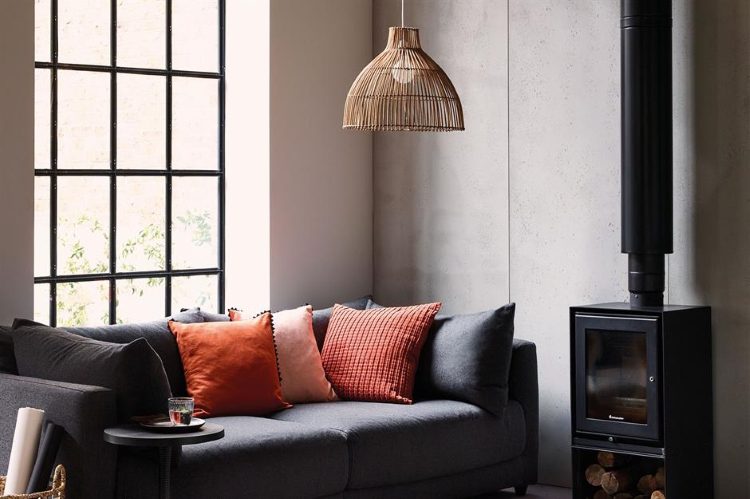 Looking for something more dramatic? Opt for an oversized black shade instead — this will take you straight back to the old days. Moreover, these come without all that bothersome wiring or complicated installation. You may pair them with handcrafted wood fixtures like pendant lights which offer texture.
5. Supersize lighting options
You can take your lighting game up a notch by installing large task-style floor lamps in strategic places. This will not only create more atmosphere but also make it easier on the eyes when working late at night or reading before bedtime.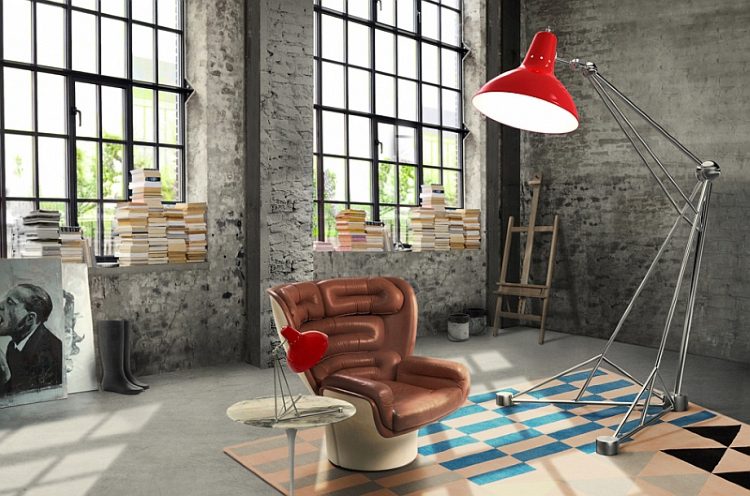 Other options include photographers' spotlights, retro film-makers lights, and huge light shades — whatever you choose, just think about the scale of the lamp versus other furniture pieces. This will help in balancing the light aligned with other elements of the room.
6. Elegant glass pendant lighting
Whether you're looking for an elegant and sophisticated scheme or something more modern, there's no shortage of styles to choose from. These designs can be rustic-inspired or have a modern country scheme with a cowbell design. And, of course, you can mix and match.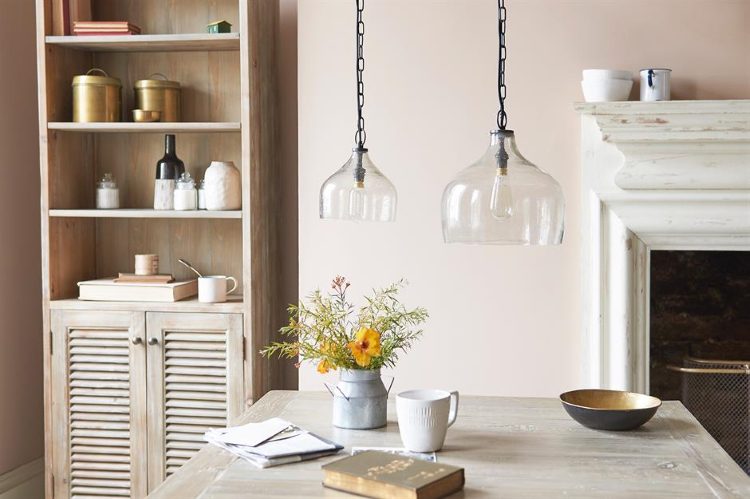 You may choose from atmospheric smoked glass pendant lights in different colors like blue-tinted shades (perfect if your space has lots of natural light) and vibrant colored options such as reds & oranges. These designs add charm without taking away attention from the rest of the room.
7. Get retro with Art Deco lighting
Add some retro charm to your space with this exquisite Art Deco light. Just one example is lights made out of hand-painted porcelain that measure over six inches tall. These are the perfect way for you to add an old-school vibe to any room.
Moreover, with its warm gold finish that looks stunning against monotone schemes or dark wood furniture sets (or both), there really isn't much not to love about these lights. They don't just look good, but the 1920s style provides you with an ample amount of light.
8. Sputnik light chandelier
Introducing the latest must-have for your home; the sputnik light. Consider this gold and green design from John Lewis that will be a perfect addition to any room of yours! Pair with metallic accessories or jewel-toned tableware to create an eventful space that is perfect for hosting any occasion.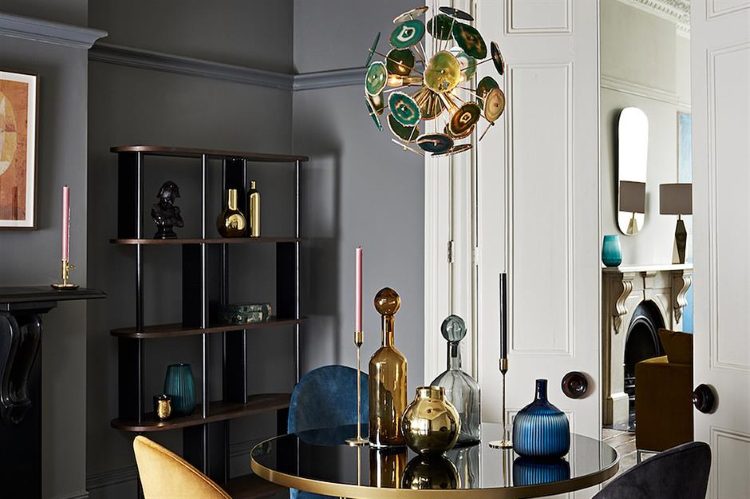 You may also take inspiration from this mid-century modern chandelier and dive into the green and gold decor. This color combination will add the right amount of bling without being too flashy! It is just what you need to host parties these days.
9. Photo wall lighting
Hang up small fairy lights on the wall and use them to prop up your favorite holiday photos, party pictures, or snaps of special moments with friends, family & coworkers. It's an easy way to ensure you have enough lighting and decor in your room.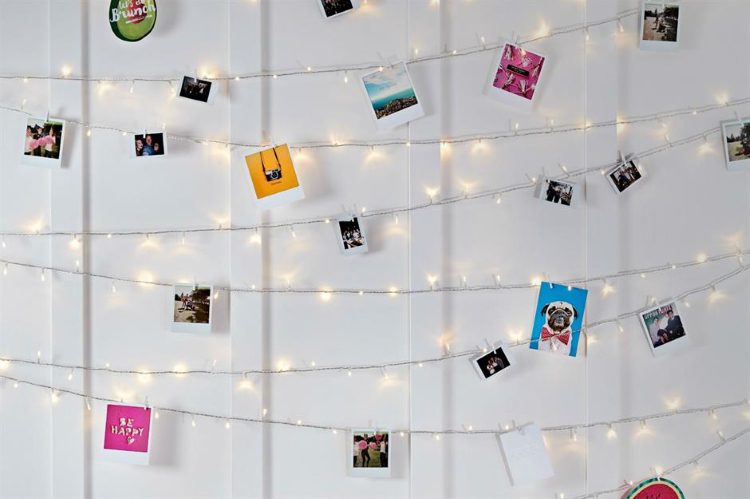 Plus, displaying photos with fairy lights is better than the traditional method of using wooden or metal frames. You can do this in hallways or kids' bedrooms, too. If you don't have enough photos, or it just isn't your style, you can add paper cuttings and designs to keep things interesting.
10. Have fun with animal designs
We don't know what it is, but something about animal designs is catching on lately. Take this blue stag lamp, for instance. It's a perfect touch to this kid's bedroom. It makes the room come alive (no pun intended) and is the perfect accent to match the wardrobe.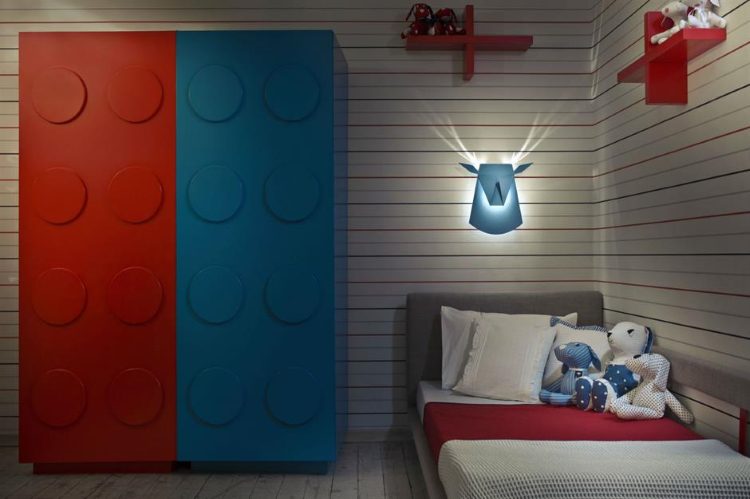 Headlamps are great for small rooms to leave more space on the surfaces. That's why they're perfect for kids' bedrooms. It allows them more space to play without worrying about tripping over wires with tall floor lamps. And designs like this distribute the light well, providing a soft feel.
11. Fairy lights along a ledge
Fairy lights are the perfect way to fill up those dark corners in your home. They're simple and easy-to-use, which makes them ideal for anyone, no matter your level of design skill. And they're easy to find and won't burn a hole in your pocket.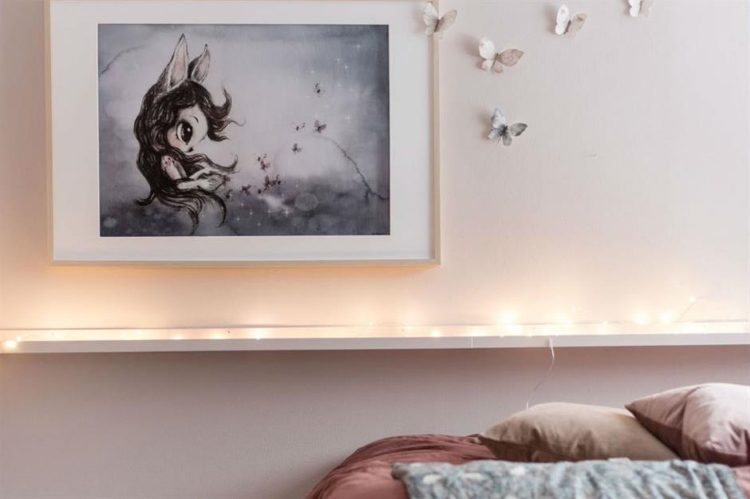 To set it up, add a hook on each side of the ledge and wrap the string around each hook. Then, use wall-safe adhesive tape to hold the lights in place along the way. In only a few minutes you'll have a cozy ambiance added to your room.
12. Tactile tassels for some fun
If you're looking for something a little more exciting this season, take a look at these gorgeous velvet and tassel lamps from Oliver Bonas. They are affordable and come in so many colors, so you'll be able to find the perfect shade to match your wall color or style preference.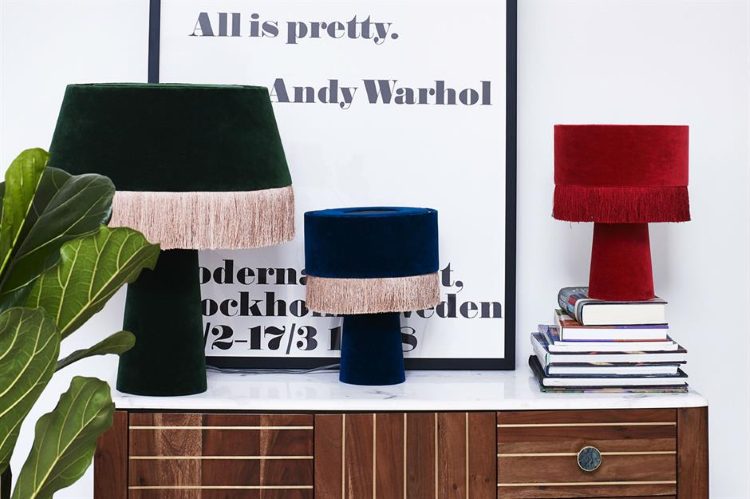 They will make your living room or hallways come alive with different hues. These lights would make an excellent addition not just inside but also outside as well. You can pair them with lush greenery outdoors around patio chairs and tables.
13. Mixing and matching shapes
Mixing and matching shapes is the key to creating an eclectic design. We recommend bringing together a variety of different pendant designs for maximum impact or position then in one line over your dining table if you want something more minimalistic.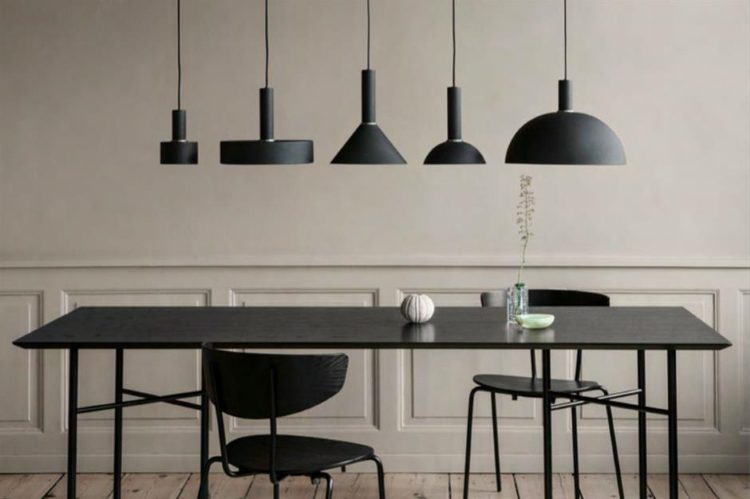 If you don't like the simple, sleek look like the one shown above, you can have some fun and mix things up color-wise. Try using tones and textures that don't go well together — this will result in cool mismatched looks perfect on any wall mount.
14. Cable light masterpiece
These may have been originally started from bars, restaurants, and cafes, but hanging pendant lights add a lot of dimension to any space in your home. These days many people are using this to decorate their patios and living rooms.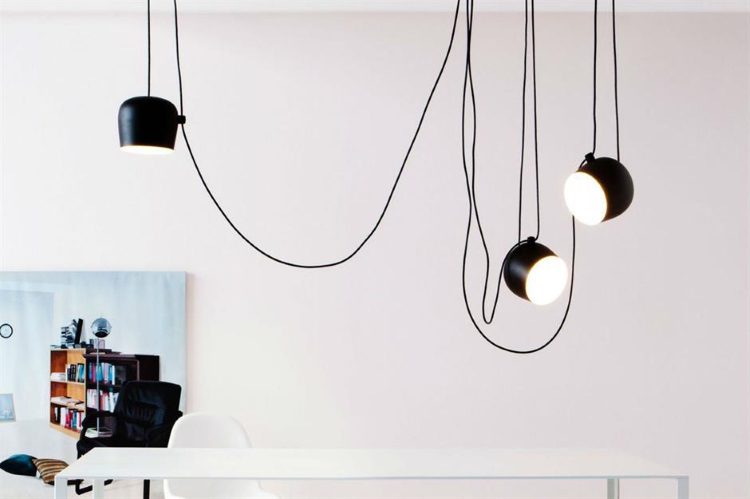 For a more focused design, add shades and fittings on the long cables. This setup can be draped around bookshelves or dining tables for some mood lighting. You may also try it around your vanity if you're fond of the style.
15. Soothe with a baby night light
Babies require a lot of stimulation; this doesn't just need to come from toys. They can get it from light sources, too. Add soft lights to their nursery walls, or go with an illuminated mobile light hanging above their cot.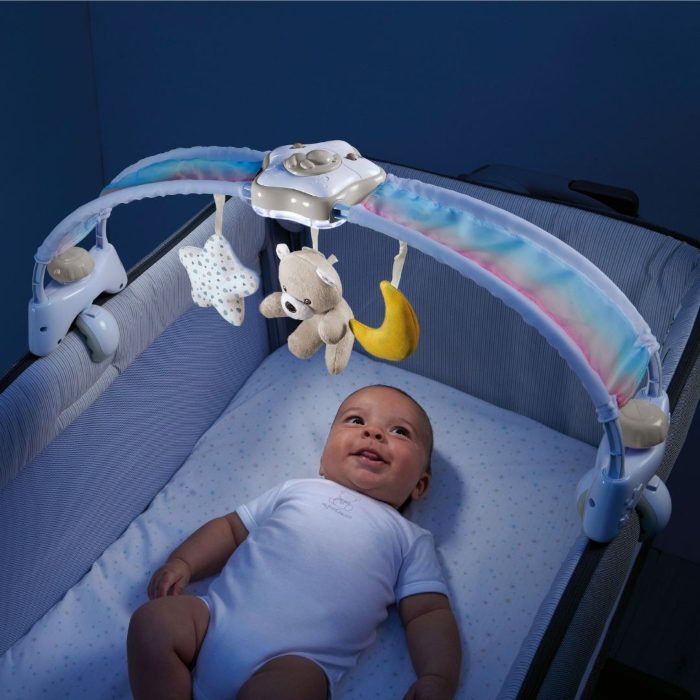 You could also add draped paper lights, animal lights, cloud-like wall lamps, and soft starlight projectors onto walls for added effect. Just make sure not to add any bright lights in the room that may irritate the baby's sensitive eyes. ​
16. Playful touch illumination
The lime lace shark fin light is a playful and unique addition to any room. It's made from high-quality plastic, with colors that can be changed using a remote control. The lamp will add a playful ambiance welcoming your guests in an exciting manner.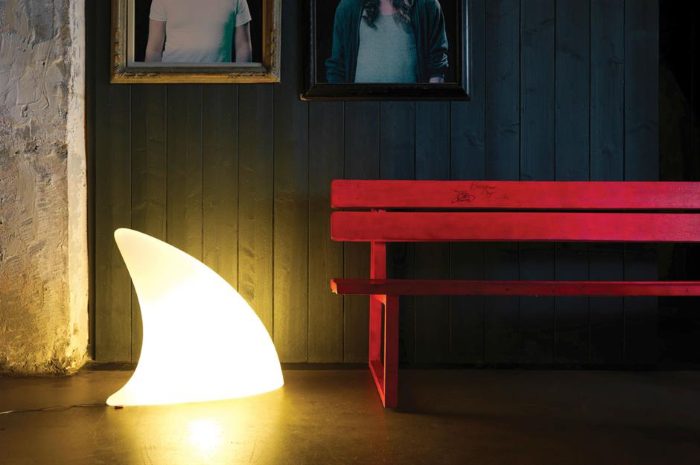 You may think it couldn't get better than this, but there are still so many more features you'll love about these amazing floor lamps. This highly illuminated lamp will keep your floors well lit and ensure that you do not trip over in dark corners.
17. Show off your well-lit art
If you have a lot of paintings and pictures on the wall, but want to make certain pieces stand out more, consider using wall-mounted lights. These are flexible and can be directed towards whichever painting in order to create an immersive experience with the surroundings.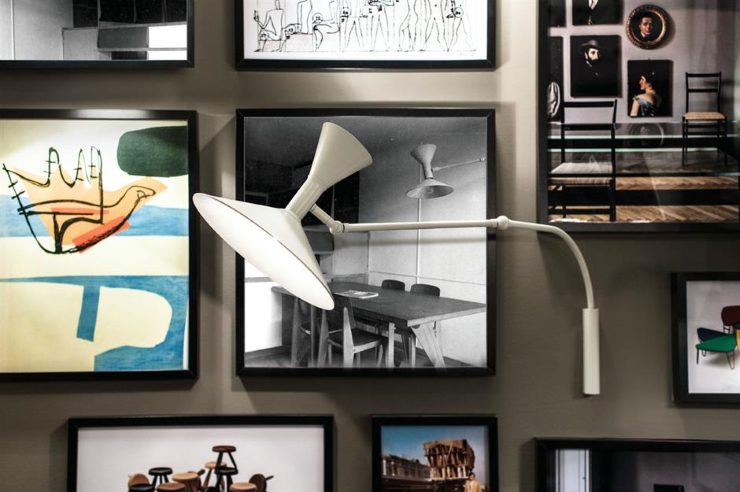 You may also try outlining each piece by placing an overhead lamp or ceiling lights on either side or directing its shine down at certain highlights for added effect. With the right lighting, you can do this while keeping things intimate enough to avoid overwhelming lighting.
18. Cozy glowing hallway
When you're looking for a welcoming atmosphere in your home, making sure the lighting is just right will really help set it off. Overhead pendants can be combined with wall or table lamps to create a cozy ambiance that's perfect any time of day.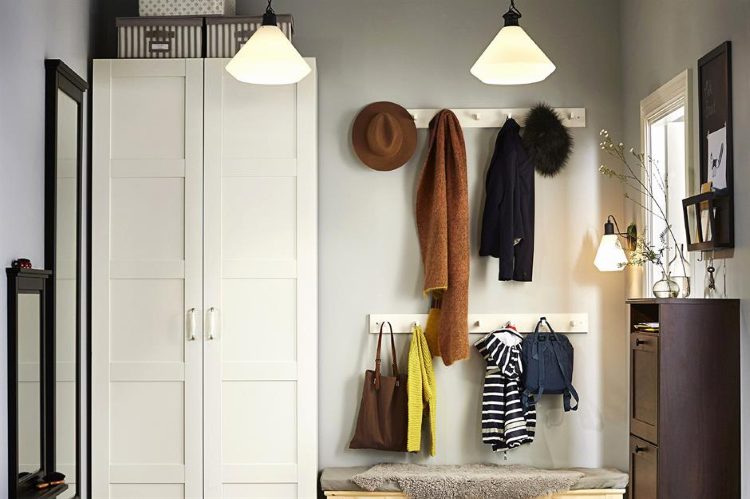 Another trick is to add a switch on both sides of the hall. This is perfect for long hallways as you don't need to risk tripping on anything, as you usually would walking down a dark hallway after turning off the lights.
19. Modern LED Light bulb
While natural light is always better, artificial light can give your home a relaxing feel, too. The right bulbs can make it feel cozy and snug, while others emit warm glows that create an inviting atmosphere in the evening hours when you're trying to relax before bedtime.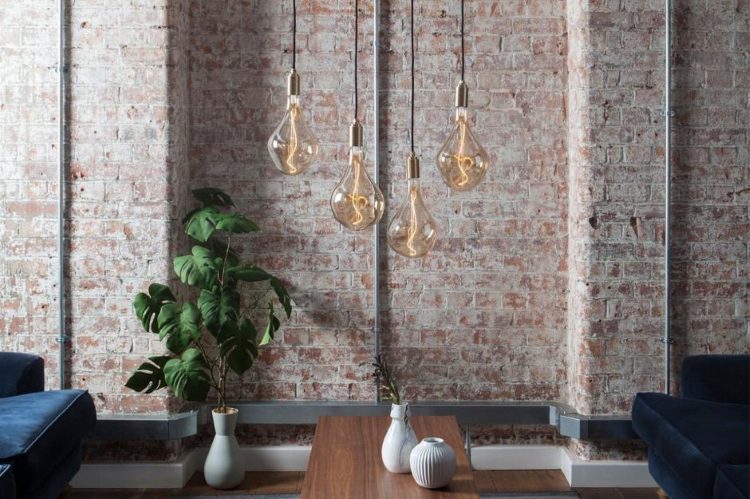 You'll find there are various options available for modern LEDs. In addition to the variety of brightness options, the color range from LEDs spans from orange all the way to white-hot. You can choose whatever temperature fits the mood of your room.
20. Bold industrial lighting
The similarities between industrial and classic styles are clear, but there's one significant difference — the inclusion of modern fixtures such as pipework wall lights or reused bulkheads. These pieces give it a rustic texture finish that looks great in any decorating style.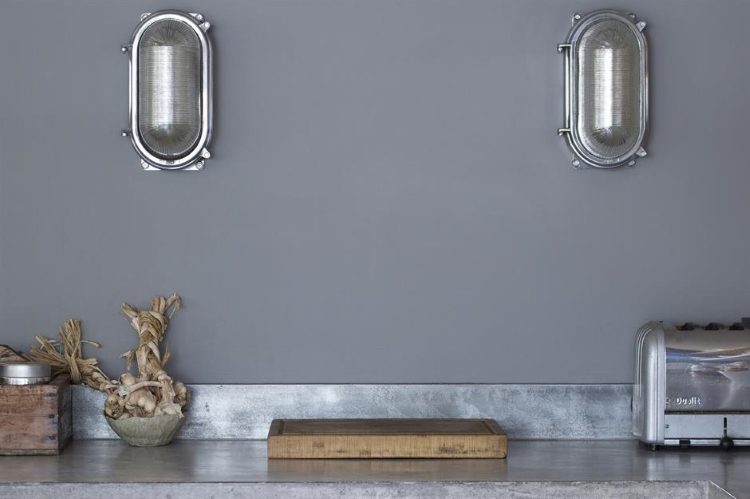 With a backlit finish that looks fantastic in any type of decor, industrial lighting is an ideal choice for large spaces. You can place them over boring walls to transform them into something bold and exciting. You can also play with different rustic styles and sizes for a unique design.
21. Layer of ambient lighting
Setting up the right lighting is essential if you want your home to look its best. There are several creative ways to accomplish this, but there's one way that works well in any setting. Layered fixtures! Instead of opting for just one light source per room, layer the lights.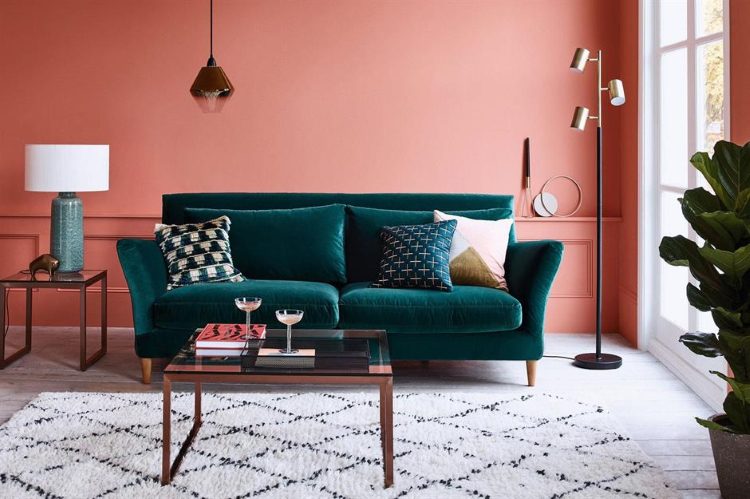 Use pendant lights on either side and experiment with the atmosphere by combining darker areas with lighter ones, if you need. Also, try adding an accent wall lampshade or floor lamp while keeping task lamps handy near furniture at all times, too.
22. Bold color patterns
It's time to go bold with colors and patterns this season. Forget white walls, complementary lamps, or soothing neutral tones. Choose print on the wall as well as printed lamps and bright furniture for a tropical feel in the house.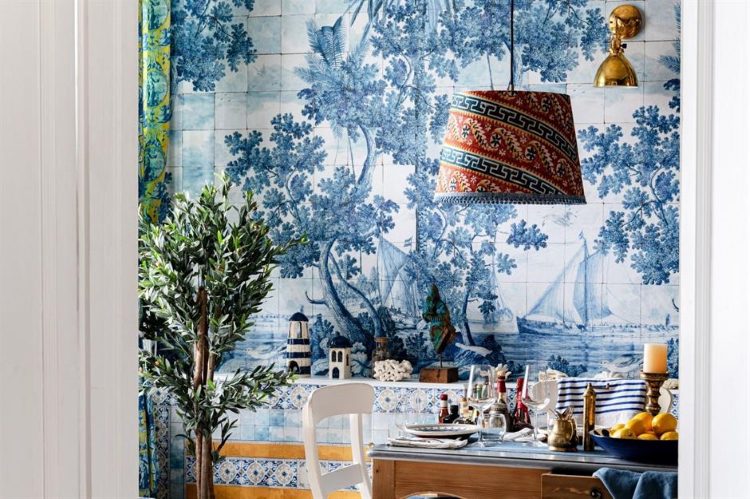 This design may feel busy for some, but for those who love to go bold, this is the perfect design. The bright lighting will incorporate all the elements needed in order for you to create a truly wow-factor space that's entirely unique. Your decor will be a masterpiece in itself.
23. Illuminate windowsills with lamps
Large windows are perfect for letting in sunlight, but in the evening, windowsills can become dark and lifeless without the sun streaming in. So why not banish that glum feeling? You'll be able to enjoy the space all day long with statement lamps on shelves or hanging lights from the beams.
This is an easy way of adding light while making a bold decorative impact at night! Moreover, this small lighting upgrade will provide comfort in the evening hours and help you wind down with a cozy feeling. You can achieve both style and comfort with the same light design.
24. Cordless lamp for the win
Cordless lamps are convenient for those who are done with tangled wires that come with many lighting fixtures. They're perfect for houses with children running around or pets that are not yet done with chewing on cords. USB-chargeable LED lamps great for indoor and outdoor use.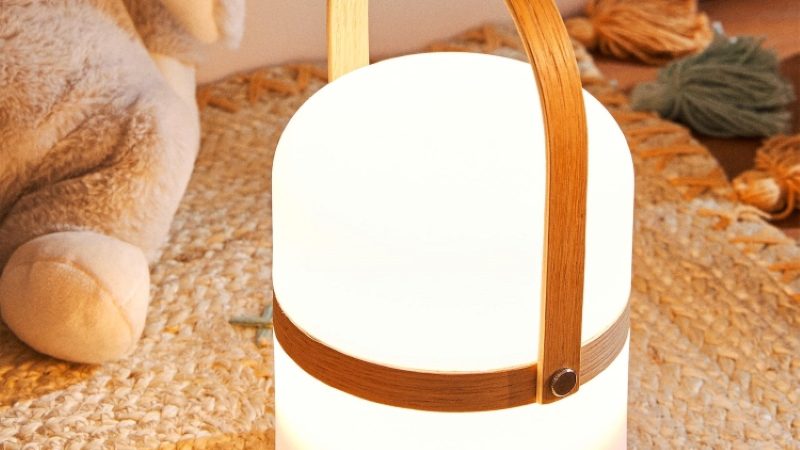 You can use them while having dinner indoors or cozy dinner dates outside. These lamps are also affordable and renter-friendly lighting options. You may choose from various designs such as tripods and handles for easy use. These will not disappoint you.
25. Drape delicate fairy lights
If you're on a hunt for a way to brighten up your home this winter, look no further than delicate string lights. They come in all shapes and sizes, so you should be able to find the exact style that suits your needs. This is another lighting solution that works well both indoors and outside.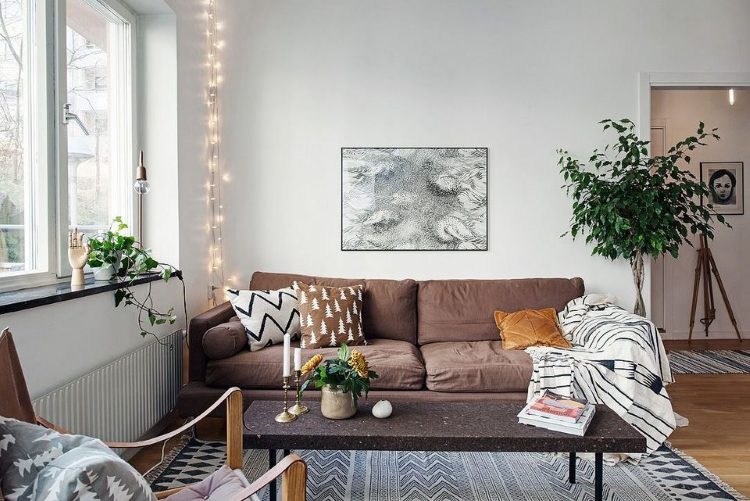 These are versatile and can be used for everything from everyday use to parties, or even Christmas or Halloween. They'll create that charming glow everyone loves about late nights under dim lamps. You may think of installing them to elaborate décor items like latticed metal ceilings.
26. Magic of bright neon lights into the bedroom
The neon light is one of the most memorable pieces in any room, and it's easy to see why. A statement piece in a bright shade can make a great addition to your bedroom if you're looking for something modern yet traditional.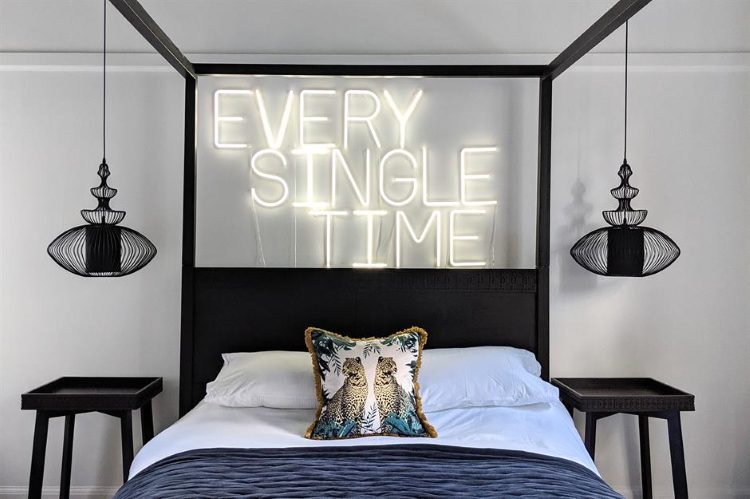 Combine them with typography — either font or lettering styles will nail two trends from decades past while creating an eye-catching atmosphere all day long. If you're not sure where or how they'll fit in your bedroom, take some cues to use subtle colors.
27. Magnificent floor lamp
Floor lamps are the perfect way to create an inviting atmosphere in any room. You can choose from black floor lamps that will make your home appear stylish and modern or copper-colored ones with a coastal flair for an old-school vibe.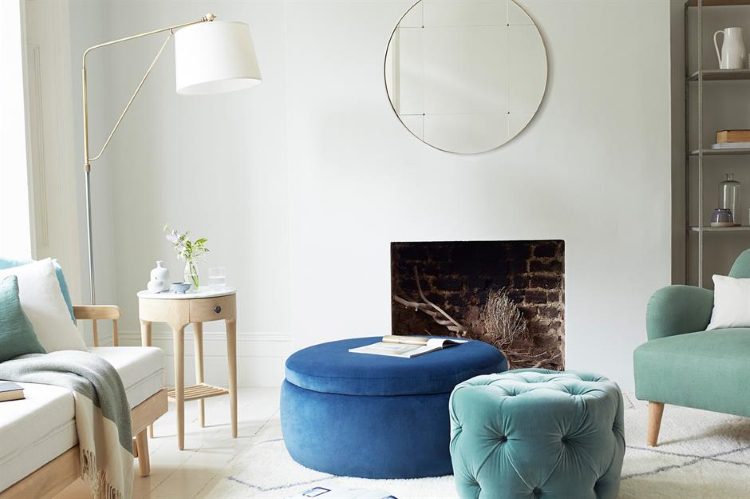 If you want something more daring, try swapping out one of these neutral shades with bold colors like seafoam green against royal blue furniture. It's surprising how much difference they can make when done right. You should never be afraid to experiment with contrasting hues.
28. Pleated lampshade for attention
If you're looking for a lampshade that's both modern and eye-catching, then the pleated shade is exactly what your home needs. Pair it with any base color marble or brass lamps in order to create an old-school vibe without being too dated.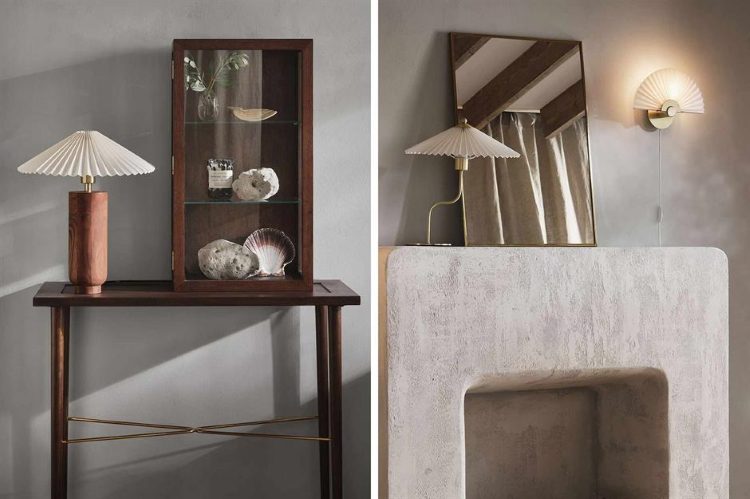 The iconic pleated lampshade has been a surprising comeback in recent years. Pair it up with simple furniture and decor pieces, or add mini shades to wall lights. You'll be amazed at how modern and attractive they look when paired correctly.
29. Trio of lights
Sometimes you just need more than one light in your life. A multi-arm lamp is perfect for those days when it's gray and bleak outside. You can use them as reading lights on the couch by pulling up the arm that slopes downwards.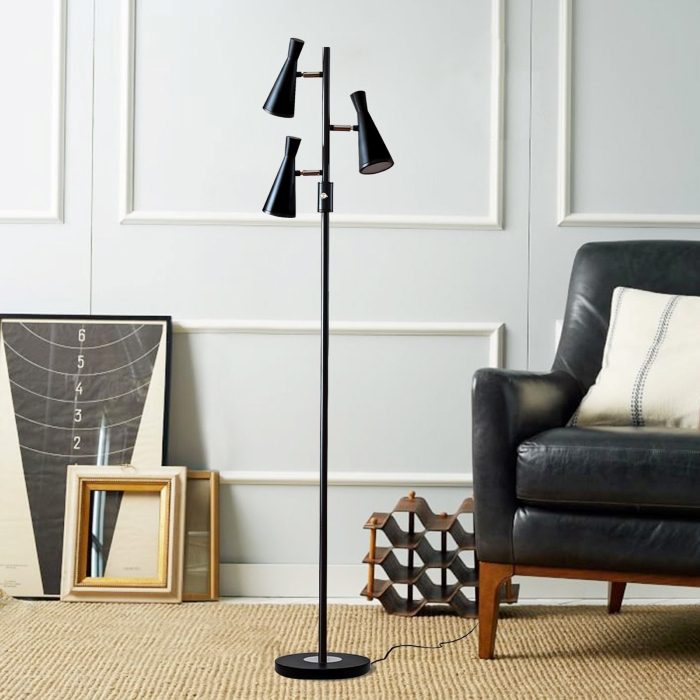 You may also use these to cast a soft glow on floors or curtains while using another arm to highlight favorite decor pieces in the room. Overall, this is a useful multipurpose lighting fixture to add to your dining and living room.
30. Handblown glass hangings
Handblown glass hangings have been the trend for organic rounded shapes this year. The clear, fragile material makes a perfect choice to accentuate your home with its lightness and airy feeling — like something that will uplift your mood and help you float through the day.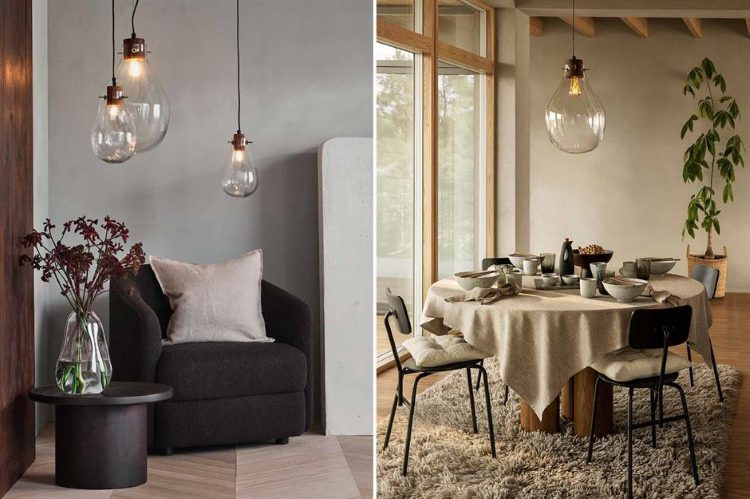 Besides, the organic shapes play on imperfection and asymmetry while being lightweight like a bubble. You can choose from various sizes to place them in various corners of the house. Just hang them over the dining table or couches to give the room a retro appearance.
31. Fun orbs lighting
The Art Deco era was all about creativity, glamor, and excess. One way to bring this trend into your home is with orb lighting! Choose from styles that look like gold wire or pearls for an effortlessly elegant effect in any room in the house.
Pair them up by using simple floor lamps and minimal furniture. These stunning designs will give you everything needed without taking away attention from other features within each space. This will reinvent your living room's curves with the right amount of drama.
32. Antique lamp for vintage feels
Add some old-world charm to your home or office with one of these gorgeous vintage lamps. The visible, twisting filaments are perfect if you like antique styles or even if you want to give a room some steampunk flair. If this design speaks to you, you can take inspiration from this picture.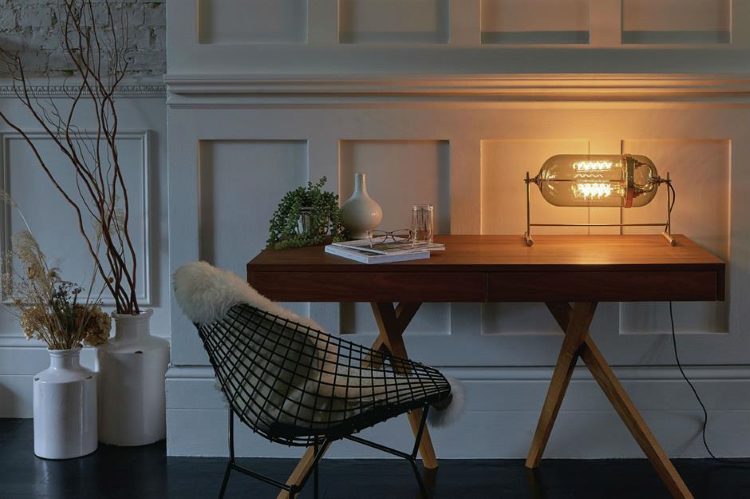 Some research may go a long way when it comes time for decorating — especially if you're looking into adding some unique lights like these industrial-style fixtures. There are always real-looking replicas that you may bring into your house if you want something designed for home use.
33. Illuminating kitchen pendant lights
Kitchen pendant lights are a great way to create a good ambiance in your kitchen. They come in many different styles, colors, and designs, so you can easily find one that complements the rest of what's on offer for this space.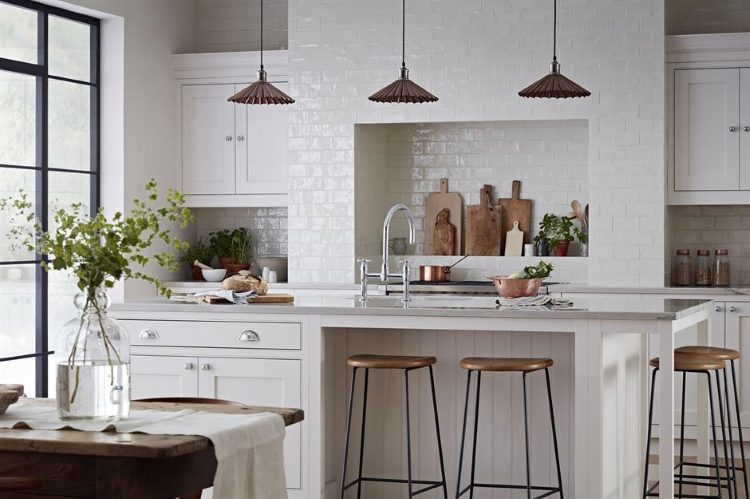 If you want your kitchen to be the talk of the town, then illuminate it with pendant lights. They are functional and provide ample light where needed and add an element of style. You may pick from rustic enamel or smoked glass.
34. Task lamp for productivity
To get the most out of your day, it's important that you have a good task light. An angled desk lamp is perfect for this purpose. Not only does its soft glow make working easier, but it also creates just enough mood lighting and reflects off of any objects under it.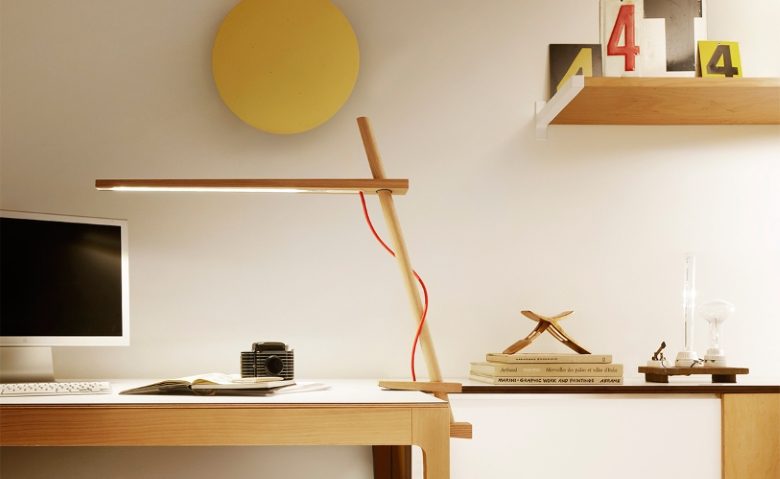 When working on a dimmer day, this lamp light won't strain your eyes as you get your tasks done. And an adjustable beam is perfect for projects that take up a larger space, so you can shift it to provide focus on wherever you are working.
35. Ombre illuminated shelves
The illumination of shelves with ombre lights will make your favorite objects stand out against the dark. They're made from durable anodized aluminum, so you can use them under shelves in any room without worrying about breaking or denting anything.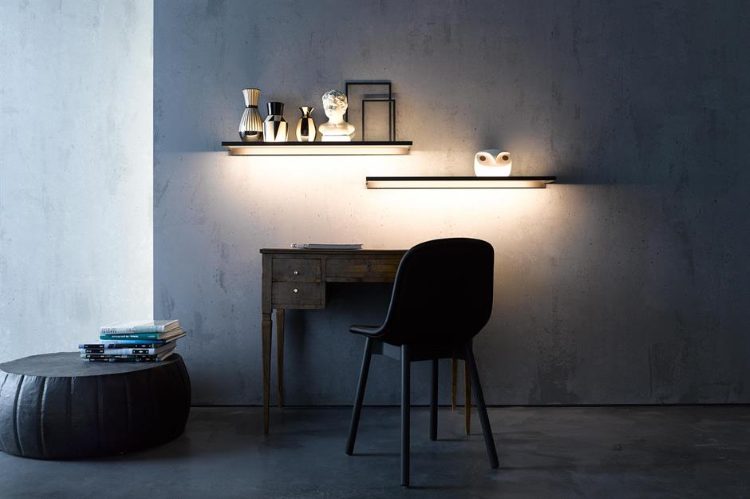 The ombre effect really ties together two different aesthetics. Whether it's used as a reading light at night time while sitting on our couch watching TV with friends after work or just having dinner, these lights will be a warm companion.
36. Brightening mirror light
The mirror light is a must-have for any bathroom. It provides extra space in small rooms and also creates an illusion of more space and closeness to the reflective surface when using makeup tools! As a result, it is convenient if you're getting ready in a hurry.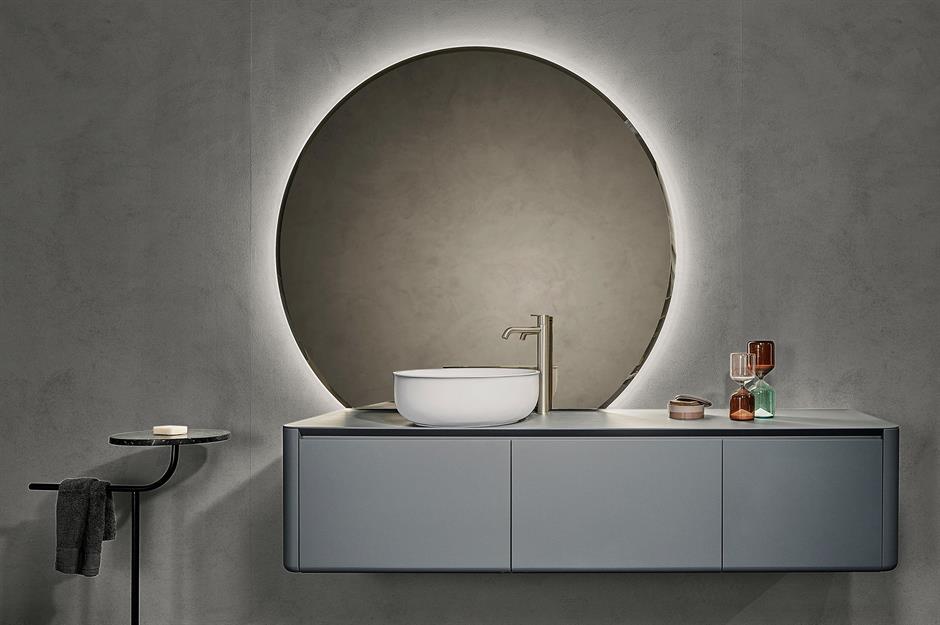 The sleek round shape with beveled edge and backlight is on-trend yet minimalistic when you do not want too much drama in the space. It's ideal for that hotel charm at home while being multifunctional for everyone in the house.
37. Sober LED strip lights for alcove
The possibilities are endless when it comes to LED strip lights. You can place them on an alcove, underneath tray ceilings, or even around the curve of your room's walls for an extra pop of color you might feel is missing in your space.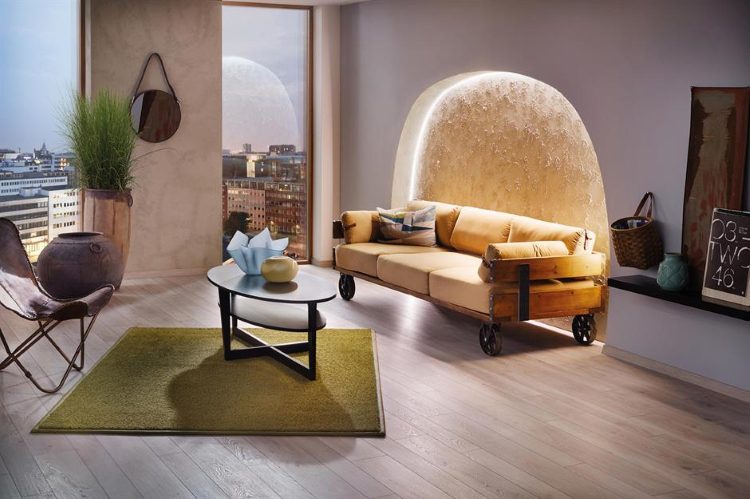 These battery-operated wonders also allow homeowners much more flexibility in where to install fixtures since there's no need to worry about wires getting tangled up inside cabinets. As a bonus, they are easy to control with a remote to change brightness and colors.
38. Modern chandelier for some needed sparkle
With its sleek design, a simple chandelier is perfect for any modern home. You may choose a fluted finish and a warm glow to captivate your guests as they come over to visit. Use it in the living room or dining area — you won't be disappointed with how gorgeous it looks.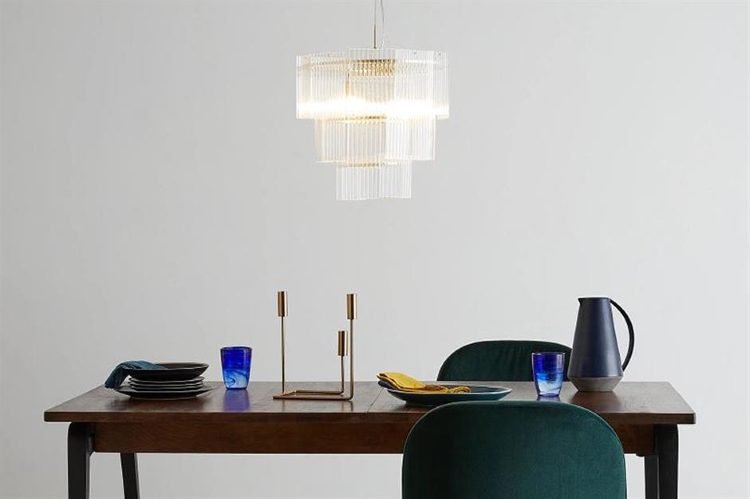 This modern chandelier will add both a sleek and contemporary look to the space. Materials such as brass and glass make up for a great choice to add elegance without being too over-dramatic. Strategically placing these lights over the dining table will surely add a luxe look.
39. Get into a celestial theme
Here we see a stylish celestial pendant placed over the bed, bearing a small globe that provides some extra light when needed. It also sets up the starry space-inspired scheme with its moody colors of orange and blue against white walls for emphasis on top note yellow tones.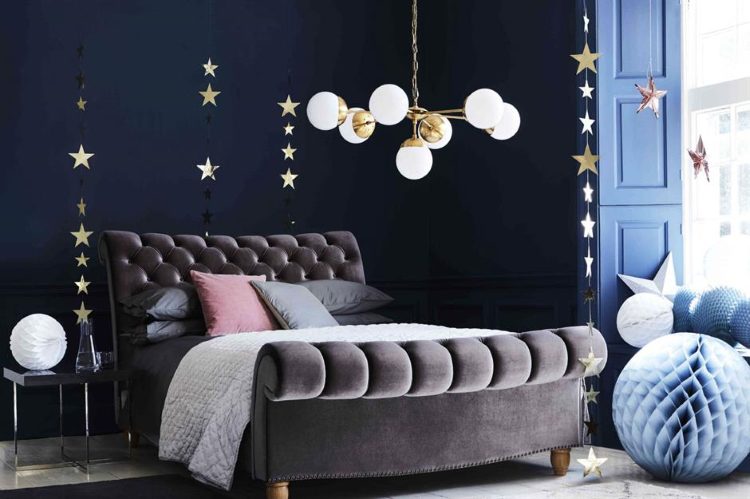 All these colors contrast beautifully against each other yet work well together overall. When using celestial lights, the room gets an elegant but sleek look. You can also use these lights against colors such as purple and gray for a dreamy effect.
40. Zen corner in the house with a Himalayan salt lamp
Recently Himalayan salt lamps and tea lights have been a major hit with everyone. They add a soothing decor option that resonates with many people. These lamps will bring cozy pink light to the room that will uplift anyone's room.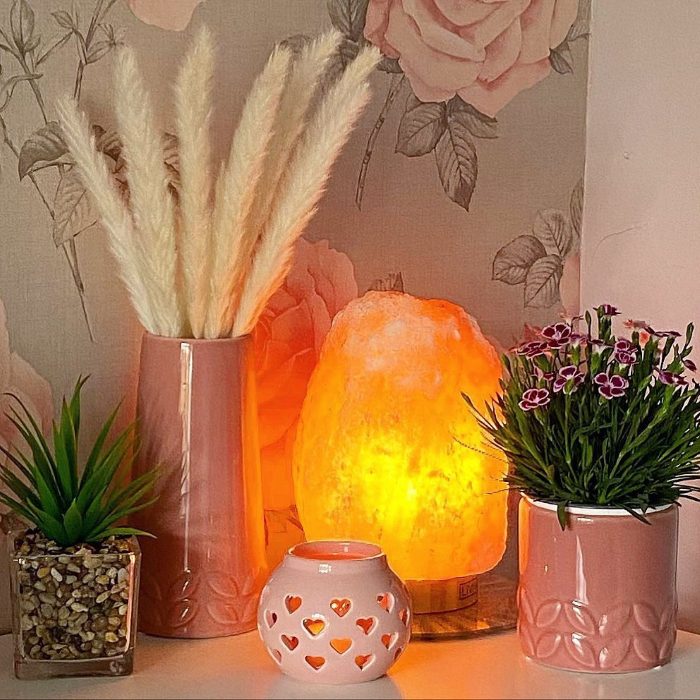 The peace these lamps bring with their energy is perfect for the living room as well as the bedroom. Or you can just place them on the coffee table for a nice ambiance. And space isn't an issue as you can find them in various sizes.
41. Crystal pendant lighting
This crystal pendant is a fabulous way to create an eye-catching focal point anywhere. The large, dramatic piece features hundreds of strands that refract light beautifully around the room. It'll be hard not to be fascinated by this lighting fixture.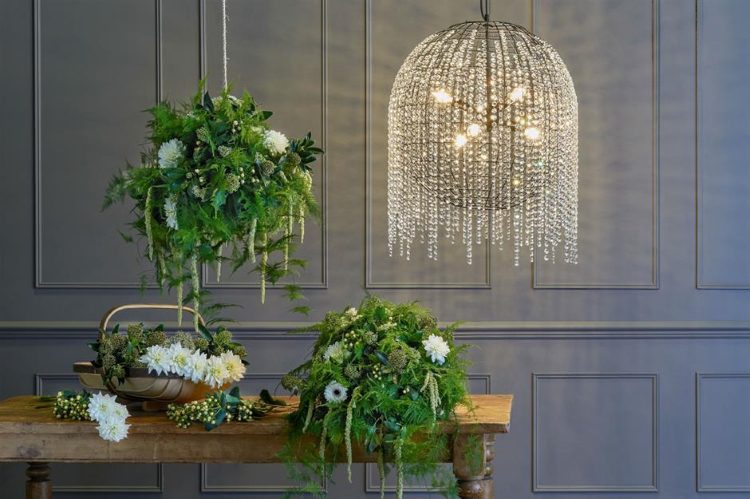 You can also experiment and play with shades for different looks, depending on what mood you're going for. Don't be hesitant in your decor planning, as this upgrade will add an unparalleled charm to the space. The elegant look of this lamp is hard to beat.
42. Dreamy moon lamp
This one is an excellent choice for all the selenophiles and stargazers. The moon night lamp will add a soft yellow hue to the bedroom, and it has a calming aura and may help you sleep better at night. It's perfect for rooms of all ages, too.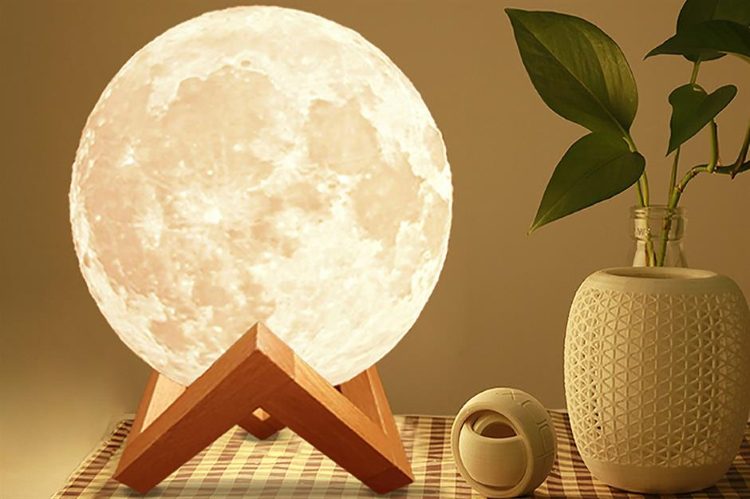 These come in various designs. You may choose from wooden stands, wall-hanging ones, or metal stands to place the moon orb on. Rechargeable batteries and remote control settings are included for convenient use. Some may even change colors on touch.
43. Low rise lighting
Install low-level lights to make your home safe and cozy. With these, you can safely go between floors at night without having to worry about tripping over pesky shadows cast by the main light or stumbling on steps when it's dark at night.
The ones that work on batteries are also great for navigating through pitch-black rooms during emergencies like power outages. Motion sensor lights that turn on as you walk past or wave your hand are the perfect safety feature to add to any home.
44. Warmth of festoon lights
Festoon lights are a great way to add some jazz and creativity to your home! These battery-powered light strands are flexible, giving your the ability to use them anywhere you want — banisters, shelves, window frames, or across headboards. The possibilities are limitless.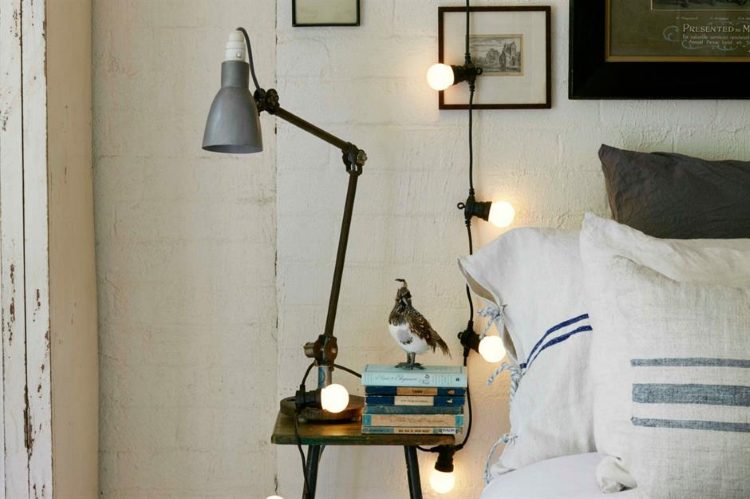 You can also drape them over frames and books on shelves. To make these decorations look more polished, try using large white bulbs for an industrial feel — just be sure not to go overboard because they may end up looking like Christmas lights.
45. Smart lighting for smart homes
Create the perfect ambiance for any occasion with just one touch on your smartphone! Now you can have a system-wide color change at any time, anywhere. With smart lighting systems, there is no need to worry about not having ambient lighting.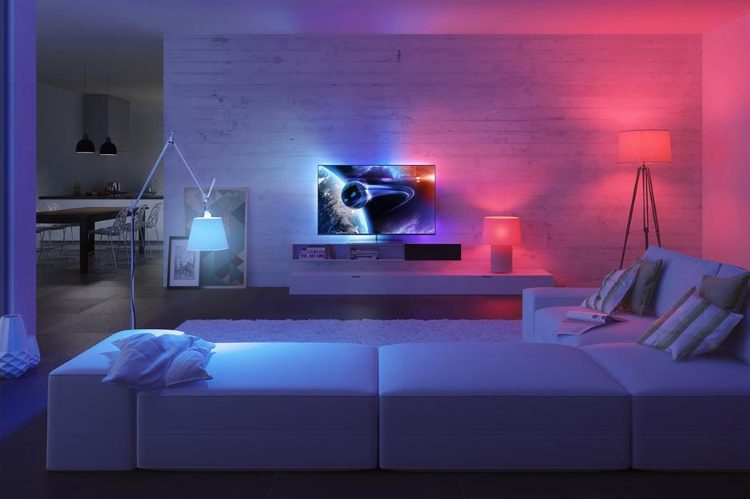 Connect any type of smart light to 10 different light settings in the app — from bright white for working or evening activities when it's dark outside. These smart lights are extremely customizable and easy to set up for all the corners of the home.