10 Inspiring And Original Patio Design Ideas
By Goodness M May 1, 2022
---
A patio is of paramount importance because it gives you a more comfortable outdoor retreat. The following ideas will guide you in creating a stunning patio.
1. Function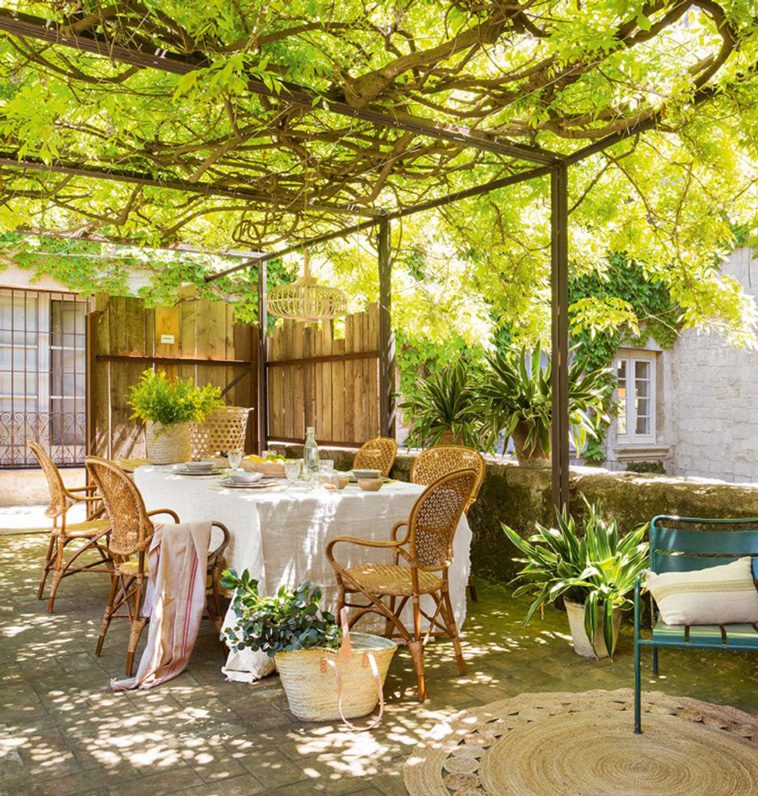 Pick one function for your patio design in your backyard. It can be used as a lounge and reading space or dining space. You can also consider planting a garden. The choice is yours.
2. Install a Hammock or Swing Chair
This design can be implemented regardless of how small your patio is. Your own private space for relaxation is created.
3. Neatly Arrange Potted Plants
Some of us who live in apartments are deprived of the opportunity to plant a garden. That is where potted and hanging plants come in. Organize them nicely around your patio to create a special garden retreat.
4. Bistro Dining French Style
The outdoor patio can present a classic dining experience. From summer breakfast to evening drinks, you can enjoy this treat the old fashion way.
5. Put a Shade
Adding a shade to your patio helps to cool the spot. A shade sail can be attached to your roof to cover the patio. Also, lush and leafy vines can be planted around a pergola to create shade.

6. Hang String Lights
A patio requires good lighting to create a warm and inviting ambiance. String lights tend to set up a festive mood for evening family gatherings.
7. Construct a Water Feature
A trickling water feature creates a relaxing patio. In addition, it decorates the backyard and makes it attractive.
8. Add a Fire Pit
A backyard patio requires warmth, especially in winter. Therefore a fire pit can make your outdoor experience comfortably warm.
9. Choose A Vibrant Color
Color has the effect of creating a friendly mood in a place. The patio can do with some colorful pillows or a vibrant carpet.
10. An Outdoor Couch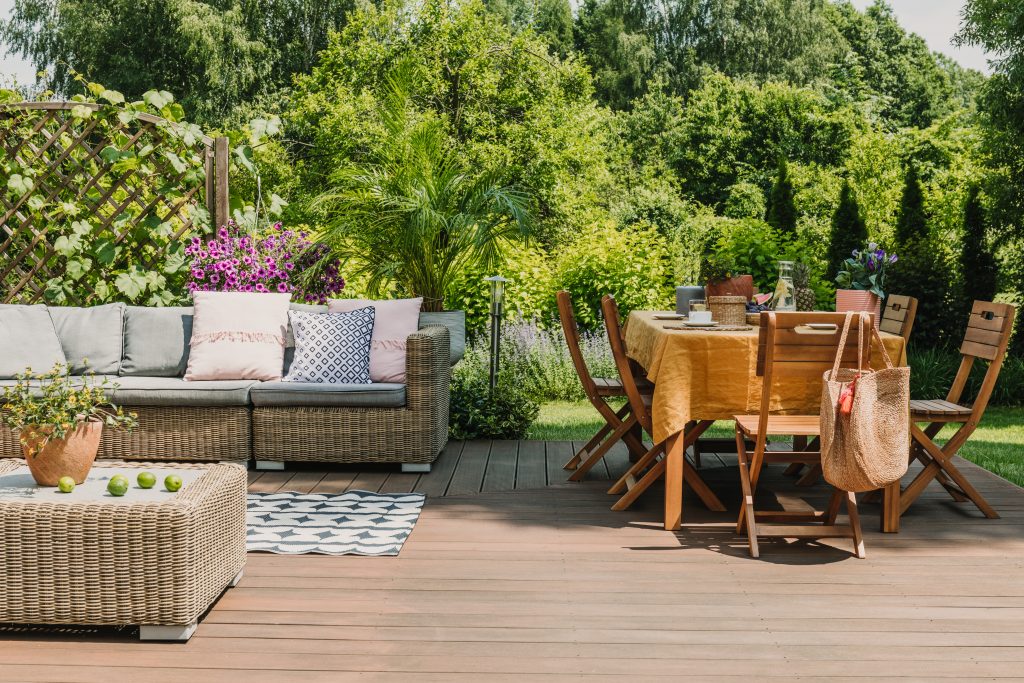 A sofa on the patio inspires comfort. It makes the outdoors look more inviting for relaxation.