Start 2022 The Right Way With Trends From Last Year That We Can't Get Enough Of
By Ziyee N January 5, 2022
---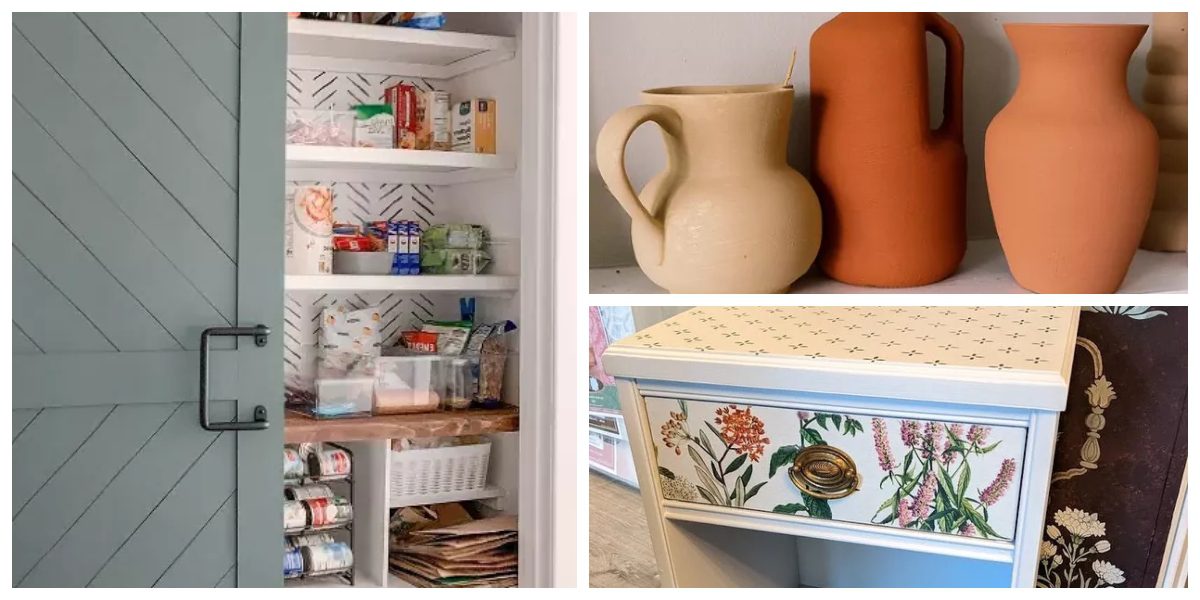 As we step into the new year, we can't help but reminisce on all the wonderful home DIY trends we'll be leaving behind in 2021. Whether it is fashion trends, home design trends, fun TikTok trends, trends shared on major social media platforms, in general, will be especially missed. Instagram is amongst the top 5 most used social media platforms of 2021. Naturally, Instagram trends are rather popular and pretty hard to miss because of how widely these trends are shared amongst the app's many users. However, if you didn't have the chance to try some of these DIY home projects in 2021, 2022 is the year to give them a go. So, we're here to share 35+ of the most popular and exciting Instagram DIY home project trends that blew up in 2021.
Textured Planters
In 2021, most of us spent most of our time at home due to the pandemic. As a result, many homeowners have attempted planting to pass the time; planting seems to be more fun with pretty planters, which are, unfortunately, rather pricey.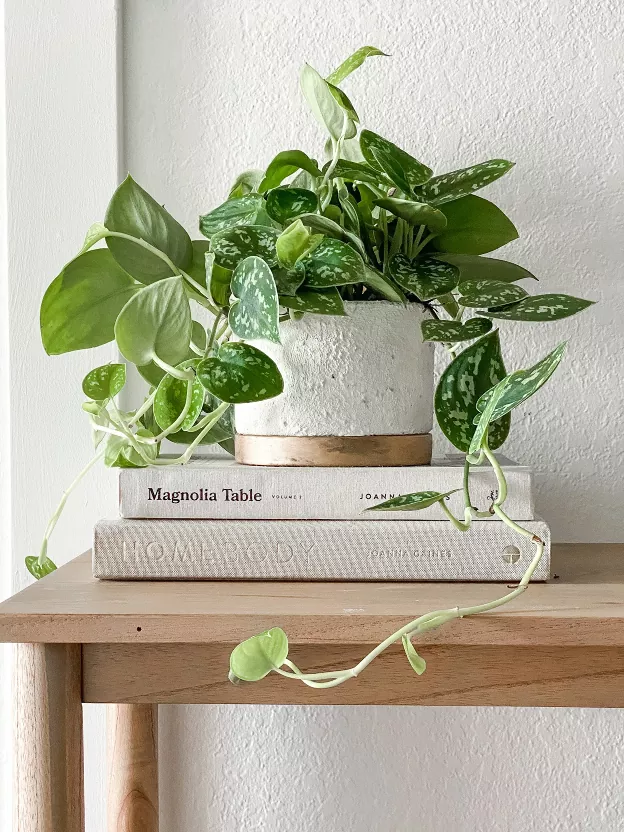 Therefore, Instagram users have substituted ordinary store-bought planters with this DIY textured planter that is absolutely beautiful. In addition to being a cheaper alternative, this DIY planter is also easy to make and takes only about one day to make.
Cement Planters
Alternatively, you could substitute textured planters with this gorgeous cement planter that is pretty unique. This cement planter is a low-cost planter that is easy to make and doesn't take much time to complete. It's definitely a must-try 2021 Instagram trend.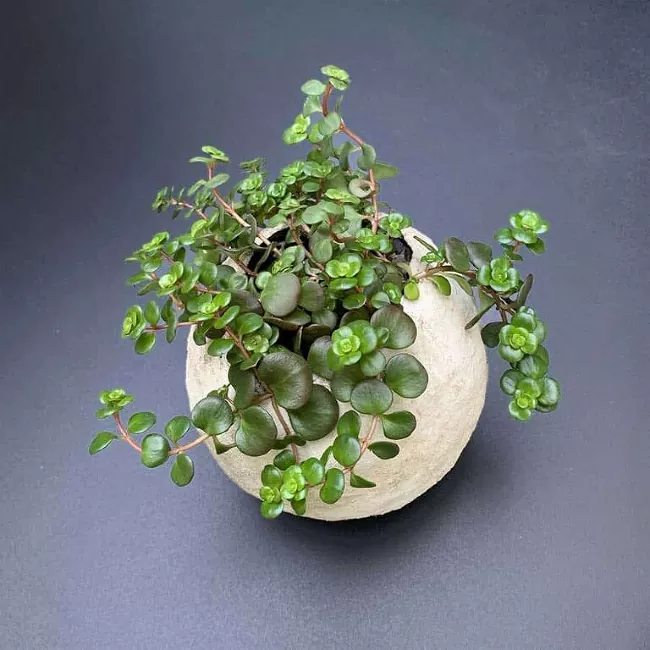 Use a small mesh strainer that sits over a bowl to hold around a 7" inflated balloon. Then, prepare the cement mix. Once the cement mix is ready, mold the balloon, tie it with the opening facing upwards and create some drainage holes. To finish, pop the balloon when the cement has dried.
Textured Vintage Pottery Piece
On the other hand, vintage pottery pieces were really in style in 2021, too. Unfortunately, pottery pieces are handmade artwork which makes the price of these pieces a little expensive. So, if you're on a budget, you could try making one yourself.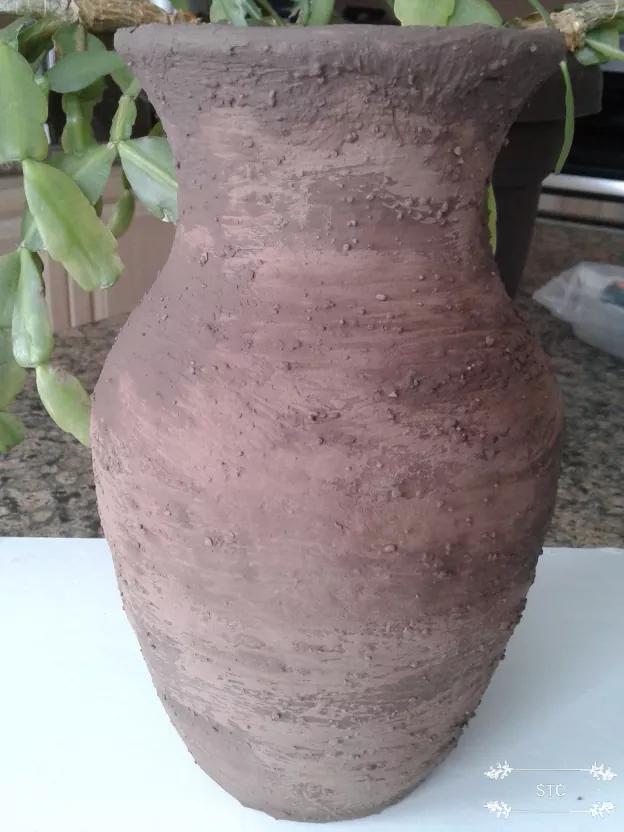 One thing that all vintage pottery pieces have in common is texture, color variation, and weathering, which can all be achieved by sticking recycled tissue papers in a gravy-like mixture made of 1 cup flour, 1 cup of cold water and 2 tablespoons of salt on a jar. Then, use the salt painting technique to finish.
Faux Olive Trees
However, if you don't have time to take care of real plants, you can always opt for faux ones. This faux olive tree is stunning and perfect if you want some greenery in your home. Additionally, faux plants like this olive tree give off a high-end vibe.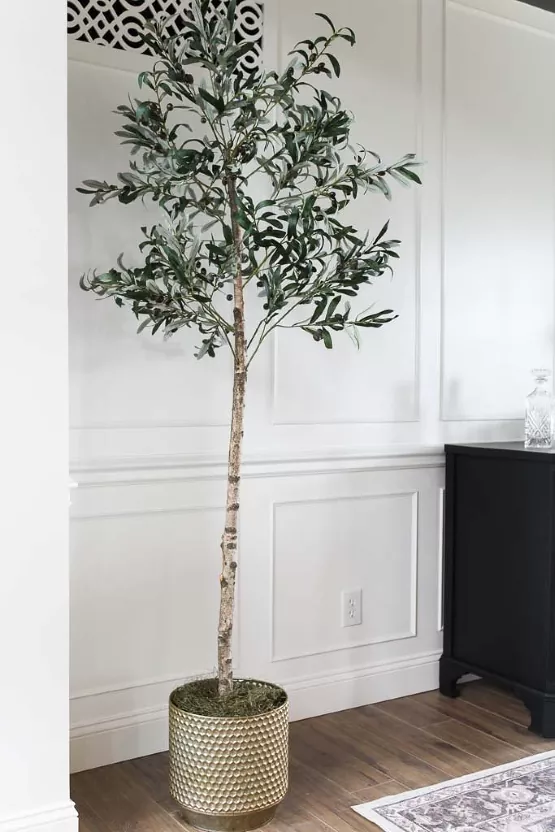 Faux trees are generally rather pricey, so as a cheaper alternative, you can always put your DIY skills to the test and make fake trees of your own. To make your faux tree, you'll need to construct it from large branches, faux olive branch stems, Spanish moss, and decorative planters with the help of some tools.
Pool Noodle Headboards
As we bid 2021 goodbye, we say farewell to all the bad habits, sad moments, and things we want to leave in the past. What better way to say goodbye to 2021 than decluttering and redesigning our homes to "start fresh" for the new year.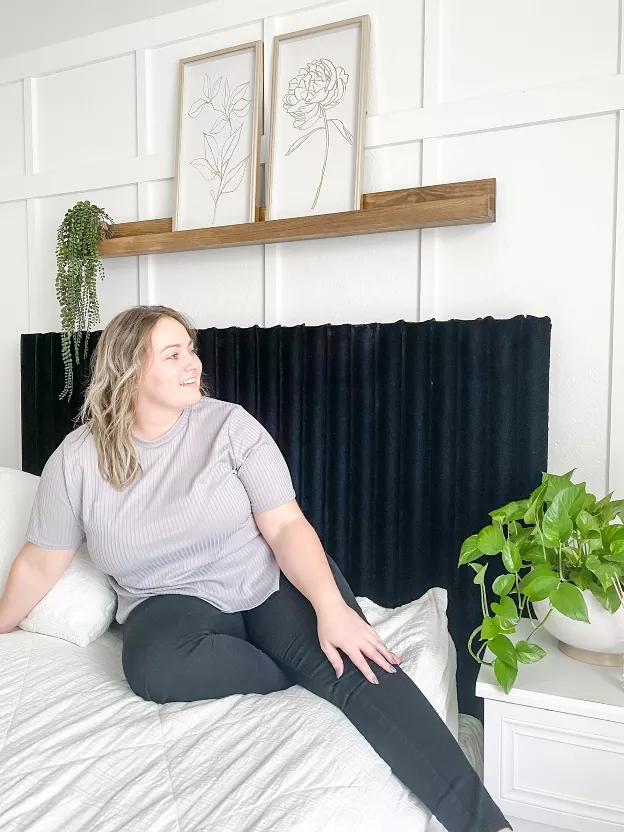 Unfortunately, purchasing new furniture can cost a lot. So, instead of buying an $800 headboard, why not make yourself one out of pool noodles? Simply measure out your headboard's desired length and width, cut out pool noodles according to the measurements, paint them, and attach them to your bed.
Cane headboards
However, if you're not on a budget and love bohemian-styled homes, be sure to check out cane headboards! Bohemian rooms typically make quite the statement with all the bold and unique elements, but this next boho DIY project is actually pretty minimalistic.
To make a cane headboard, first, measure out the size of your headboard and build a frame of the exact measurements out of wood. Then, place a cane webbing over the frame and staple it down with an electric staple gun. Finally, cut off the excess webbing, and it's complete!
Stenciled Tiles
Generally, tiles are in plain colors and textiles. However, this was not the case for some Instagram users when this particular trend went viral on the app last year. Followers busied themselves by stenciling unique patterns on their plain tiles.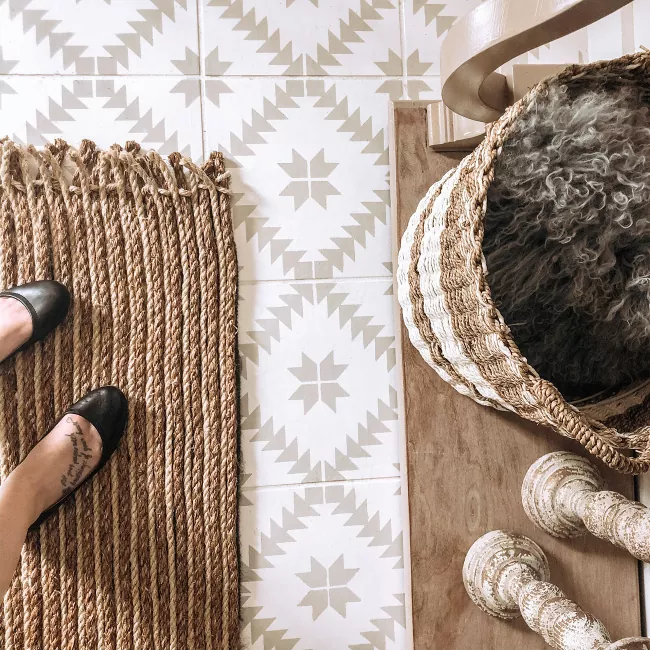 By doing this, users could elevate ordinary tiles into something new, interesting, and of course, beautiful. Most users applied this to the tiles in their entryway; entryways are the first impressions of your home, so a well-decorated entryway will give off a good impression.
Wood Slats Ceiling
Since we've given you an Instagram trend on how to elevate your tiles, it'd only be right if we included a trend for your ceilings. Thin wood slats look great on ceilings. They make quite the statement and give the room a minimalistic yet classy vibe.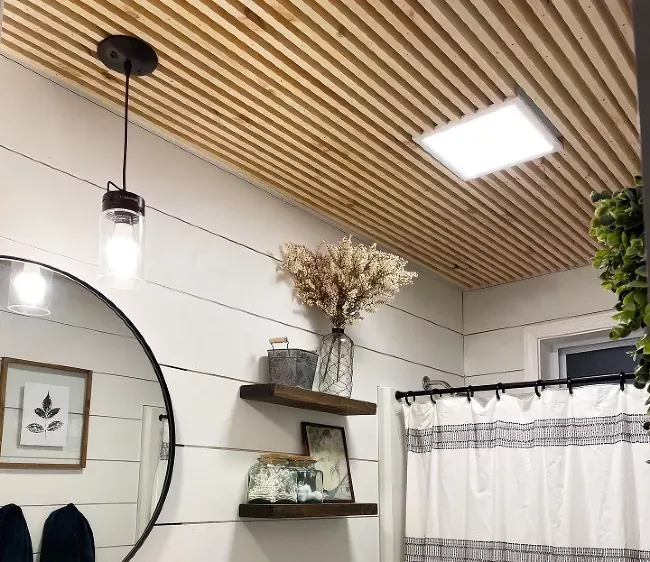 Firstly, you'll need to purchase sufficient amounts of wood slats to cover your ceiling. Then, carefully attach the wood slats to your ceiling, not forgetting to leave a small space in between each wood slat. Ensure that the wood slats are secure so that there are no accidents.
Plywood Ceilings
On the other hand, you could consider installing plywood planks on your ceilings for a warm touch to your home in contrast to a statement piece like the one mentioned above. Plywood ceilings are suitable for creating a comfortable and relaxing environment.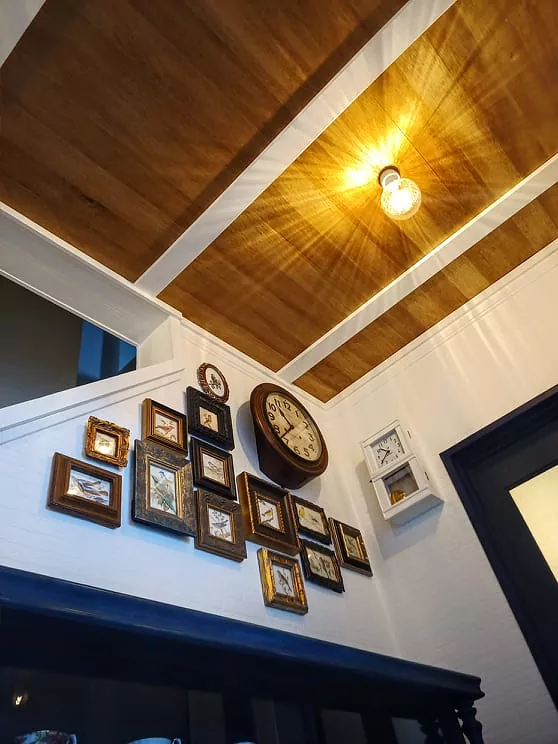 This homeowner used thin 4mm plywood planks. He didn't want to glue the plywood planks directly to his ceiling, so he used thin 4mm furring, but if you don't mind gluing directly onto your walls, you can glue the plywood planks straight to your ceilings.
Boho Shiplap Wall
The bohemian style has always been rather trendy over the years, and it involves incorporating unique pieces to portray a unique style. This homeowner merged bohemian vibes to her modern farmhouse room with this unconventional shiplap wall and some plants.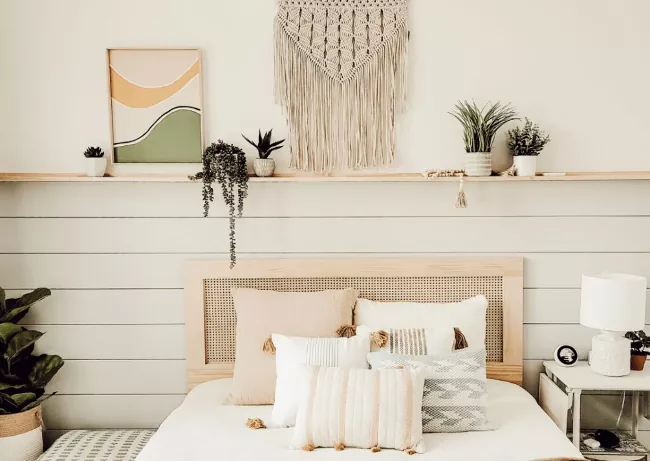 The room gets its modern farmhouse vibe with all the neutral elements added, whereas the bohemian vibes come from the not-so-ordinary shiplap wall as well as the macrame wall hanging and other unique decorations. She added some greenery to prevent the room from looking too lifeless.
Moody Feature Wall
As mentioned above, minimalistic themed homes were pretty popular in the previous year. Bedrooms often have moody walls with high-end features. Dark walls create a relaxing environment suitable for bedrooms while at the same time offering a luxury feel that elevates boring, monotonous walls.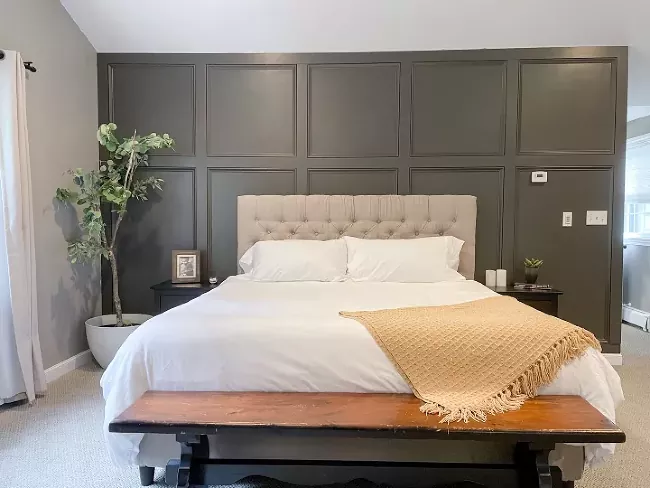 This homeowner chose dark, grey-colored paint for her bedroom but, the dark-colored paint alone looks rather bland. Therefore, she decided to add some details to the wall by adding additional base cap trim inside the wainscoting panels.
Faux White Brick Walls
On the other hand, you could try to turn a bland and dull wall into a statement piece with faux white bricks instead of luxurious high-end features like the one mentioned above. Believe it or not, this can also be DIY-ed.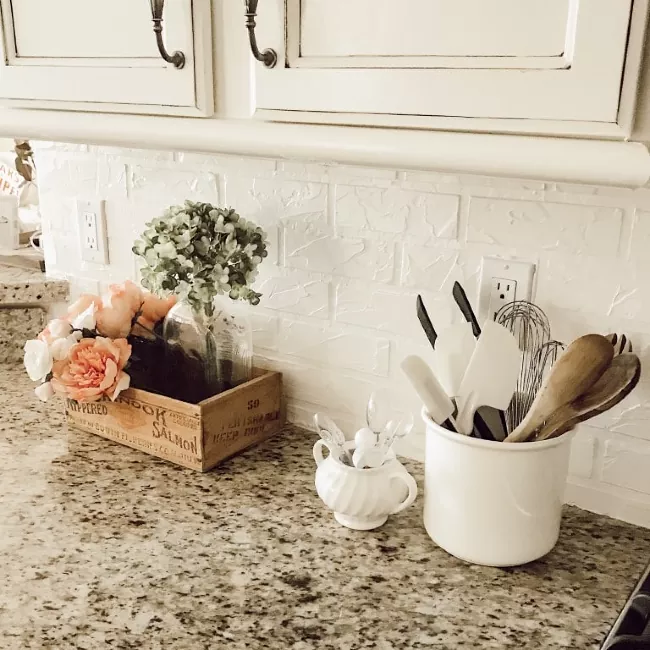 Experienced DIY-er Cindy transformed her ordinary kitchen walls into a faux white brick wall, and it looks absolutely stunning! Although the process of building a faux brick wall may be quite a long one, all the hard work would definitely pay off.
Stenciled Nightstands
Instead of putting your construction skills to the test and building your own furniture, you could build on what you already have. If you already have plain furniture, then you're in luck because you'll have plenty of space to work with.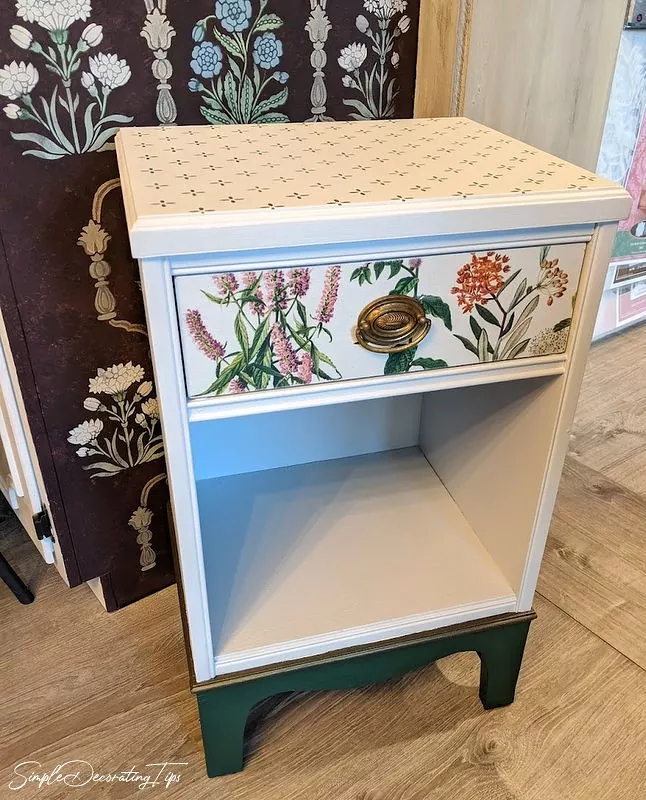 For example, the picture above shows a beautiful transformation of a plain nightstand. It was originally a plain wooden nightstand before the owner painted the entire nightstand white, stuck a decoupage paper to the drawers, and stenciled a pretty pattern on the nightstand's surface.
Porch Walls
Since we've mentioned wall ideas for inside your home, it'd only be fair to mention at least one wall idea for the exterior of your home. This stained wood slats porch wall adds warmth and curb appeal to your home almost instantly, and it's DIY-able!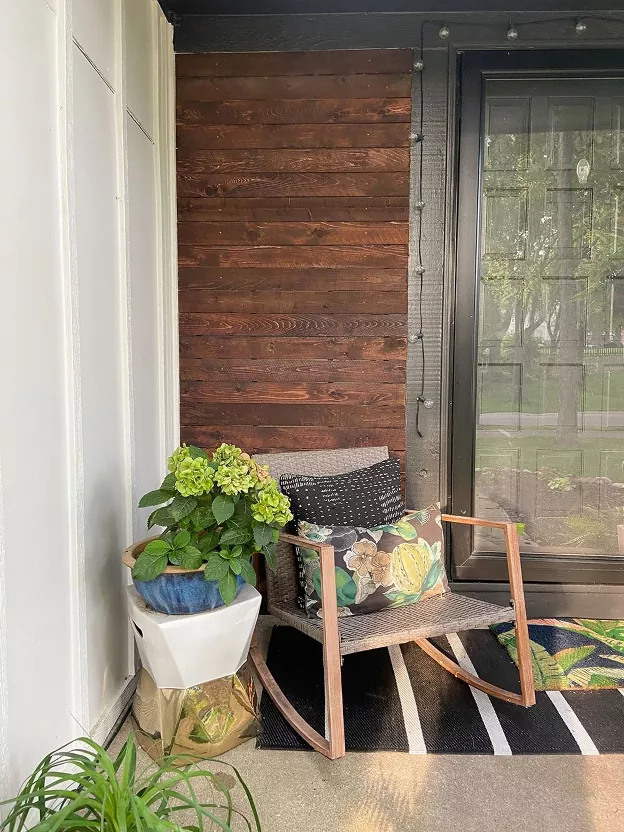 Firstly, stain some pickets with wood stain. Remember to wipe off excess stains with dry paper towels. When the boards have dried, measure the size of your porch walls, and cut the boards down to size. Finally, install the panels on your porch walls.
Marbleized Counters
Marble elements are an element that has been in style for a very long time now. We weren't really shocked when this became a trend on Instagram in 2021. Many users were incorporating marble elements in their furniture, especially kitchen counters.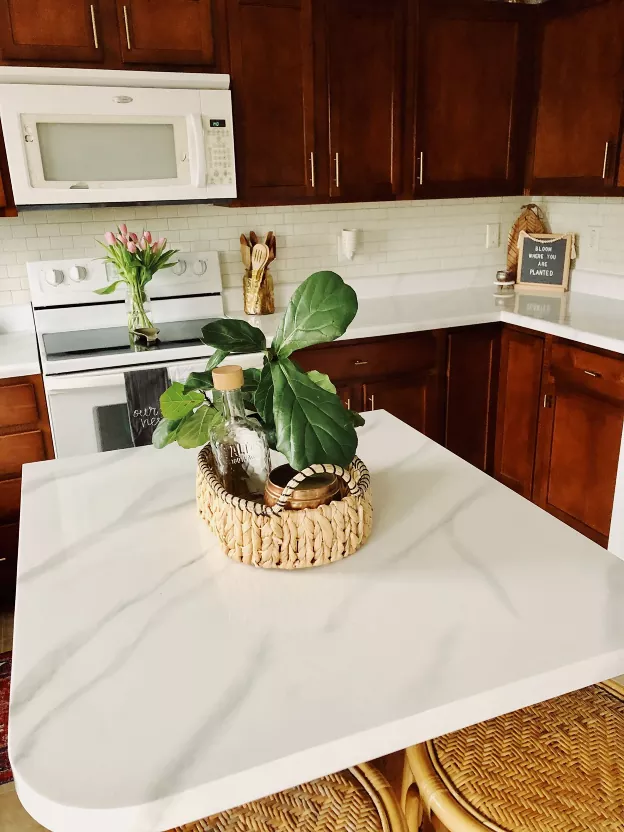 To create your own marbleized counters, first, clean the surface of your countertops and tape the walls. Next, paint a few coats of white paint. Then, using black or grey paint, paint the veins, which will give that marble effect. 
Barn Doors
Fashion trends aren't the only trend that changes as time passes. Similar to fashion trends, home design trends change through time, too. In 2021, these trends were most likely minimalist; minimalistic homes seem clean and straightforward, which is aesthetically pleasing.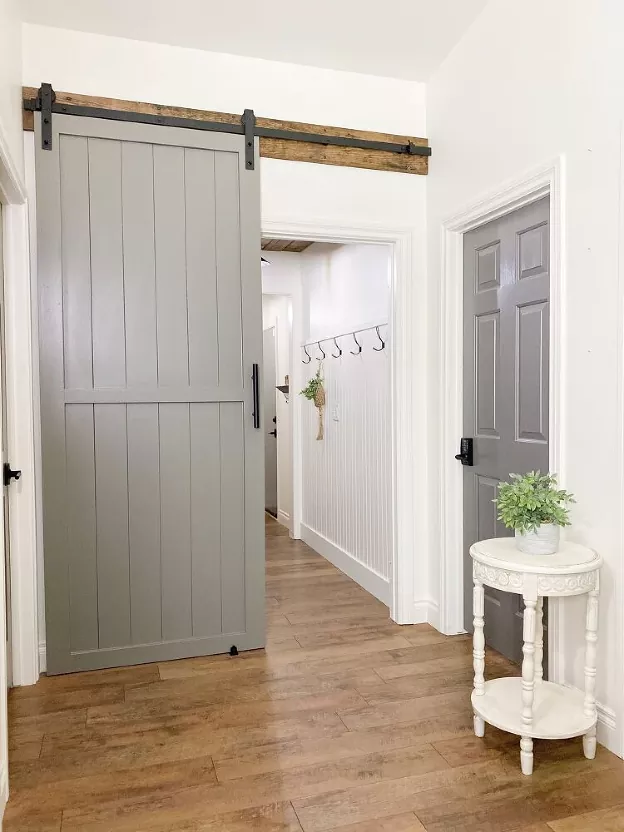 One minimalist home element that blew up on Instagram is barn doors. They are beautiful and straightforward, which fits the theme of a minimalistic home perfectly. Since this trend became popular, many Instagram users have created beautiful modern farm doors in their homes.  
Barn Door Creation
Original pantry or closet doors can be transformed into beautiful barn doors, and here's how you can do it. Firstly, remove the original door. Then, beef up the original door by adding 2x2s around the door edges with wood glue and screws, then add 1×2 boards using wood glue and brad nails.
Next, create the door design. You can look on Instagram or Pinterest for inspiration. Once you're done, prime and paint the newly designed door. The final step to building your own barn door is reattaching it in place with barn door hardware.
Ceramic Terracotta Vases
Speaking of minimalistic-themed homes, ceramic terracotta vases are a must-have decoration. Sadly, some of these vases are rather expensive, not to mention that you may not find the perfect vase for you. Luckily, you can easily make one yourself.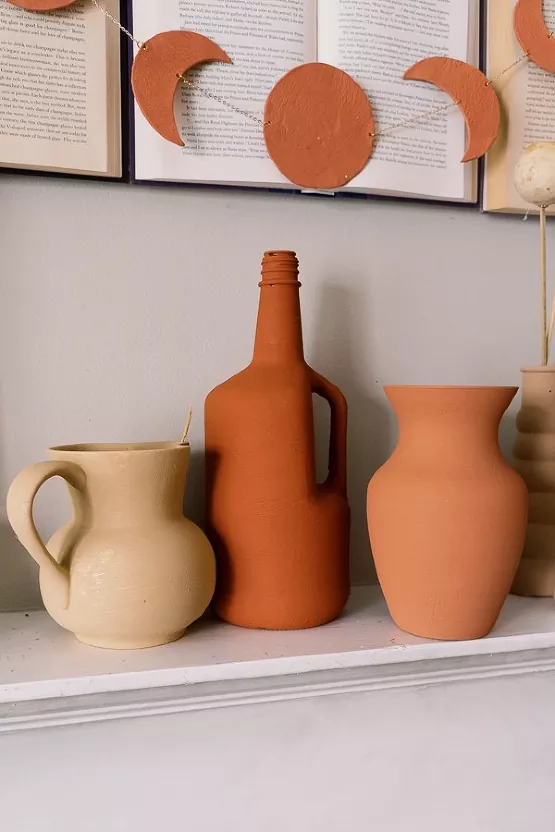 Start by picking out some plain vases. Next, add baking soda to some paint and stir until there are no bubbles. The more baking soda you add, the more texture. Finally, paint your soul away and let it dry before putting it in place; painting in vertical strokes makes it look more ceramic.
Faux Clay Pot
Alternatively, anyone who thinks ceramic terracotta vases don't suit their taste may substitute them with clay pots. Here is another Instagram trend from 2021 which shows users how to turn used yogurt containers into clay pots. We bet you never thought of this!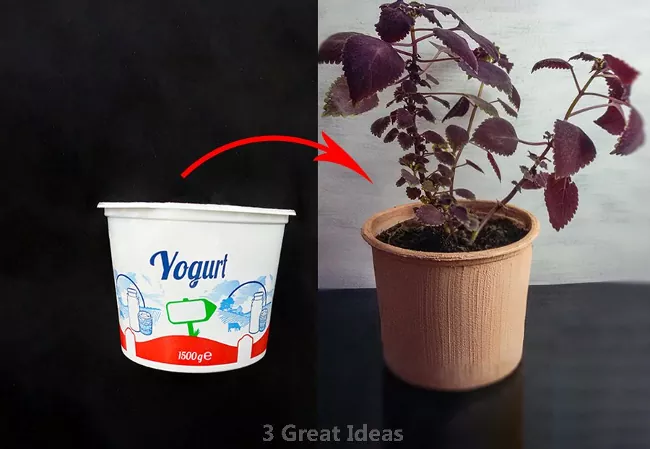 Firstly, drill a few holes at the bottom of a plastic container. Then, pour white acrylic paint into a bowl and add some terracotta-colored acrylic paint as well as carbonate to it. Mix well and start painting your container. Finally, let the paint dry, and you can begin planting.   
Minimalistic Modern Art
Due to how minimalistic modern art is, it has grabbed the hearts of many homeowners in the previous year. Instagram users have been sharing their take of wall decorations involving modern art on their pages last year, which has led to the popularity of modern art.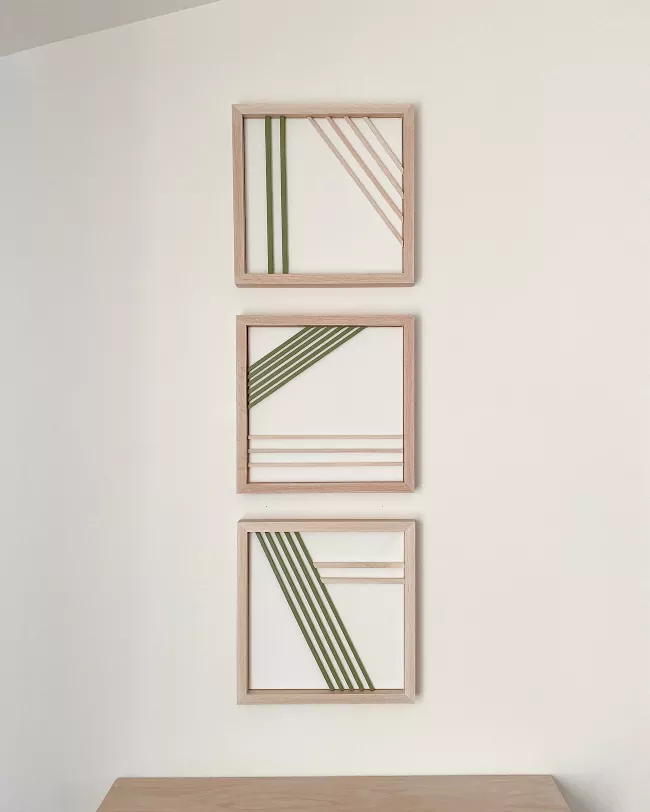 Unfortunately, modern art, like any other art piece, is expensive. Luckily, there are numerous types of DIY projects for modern art available online because of its popularity. Most of these take some time to create, but the end product doesn't differ much from high-end modern art.
Wooden Lanterns
Since most of us were stuck home for most of 2021, our backyards have received much more attention than they ever had in years. Small gatherings, as well as picnics, have been held in that space more frequently than before.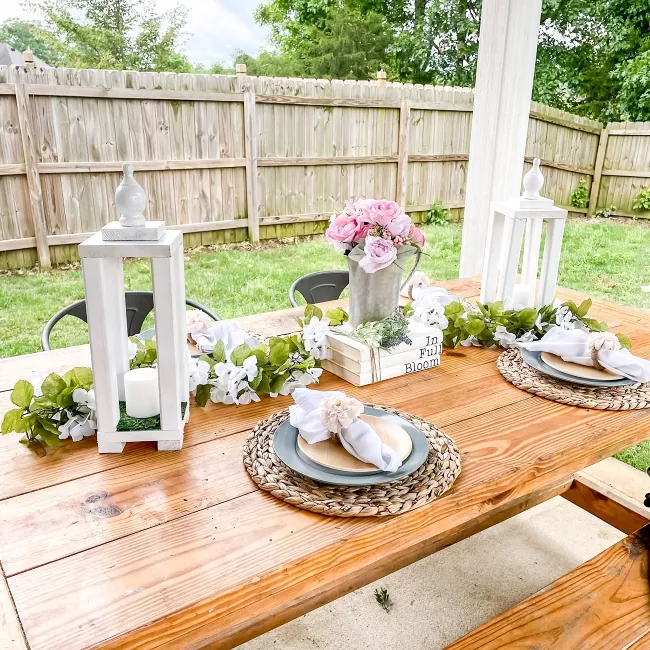 As a result, many homeowners have been searching for ways to decorate their patios and backyards. One thing that was commonly seen on Instagram users' backyard posts is a lantern centerpiece. Lanterns are quite simple to make and can instill warm and romantic vibes instantly.  
Stylish Patio Lantern
Instead of going through so much work just to create a wooden lantern, why not give this 20-minute stylish lantern DIY a try? This DIY project only requires a few materials and is super easy to make, so dive right in and get to work!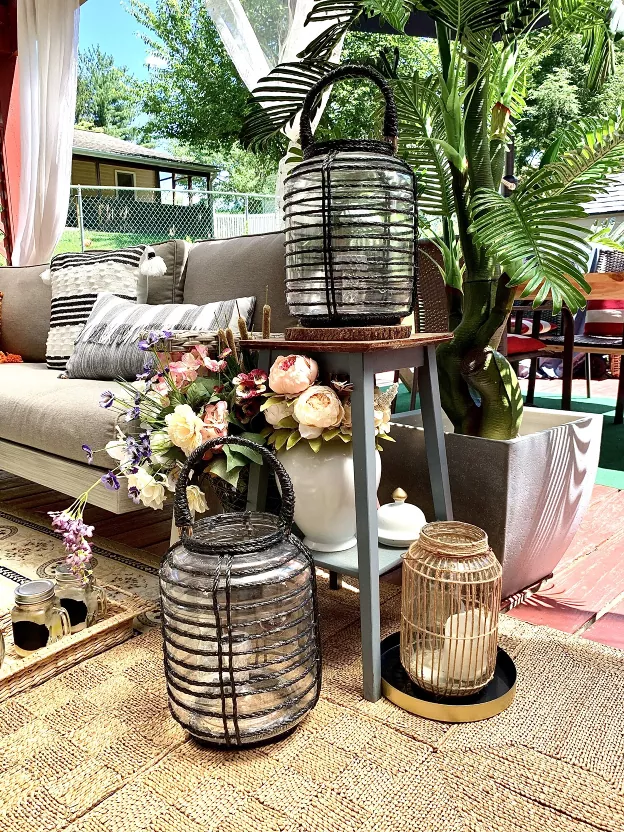 Prepare an empty jar, black synthetic rope, solar light, and hot glue. Use the black synthetic rope to wrap around the jar horizontally and use hot glue to secure it in place. Next, glue two pieces of rope horizontally for each quarter-inch of space. Finally, attach the solar light to the bottom of the jar.   
Mirrors
Mirrors are a great addition to your home if you're looking for simple decorations to spice up your walls. Mirrors are highly customizable. You can easily alter them to suit the theme you're going for. Take a look at this gorgeous boho mirror that is apparently popular on Instagram.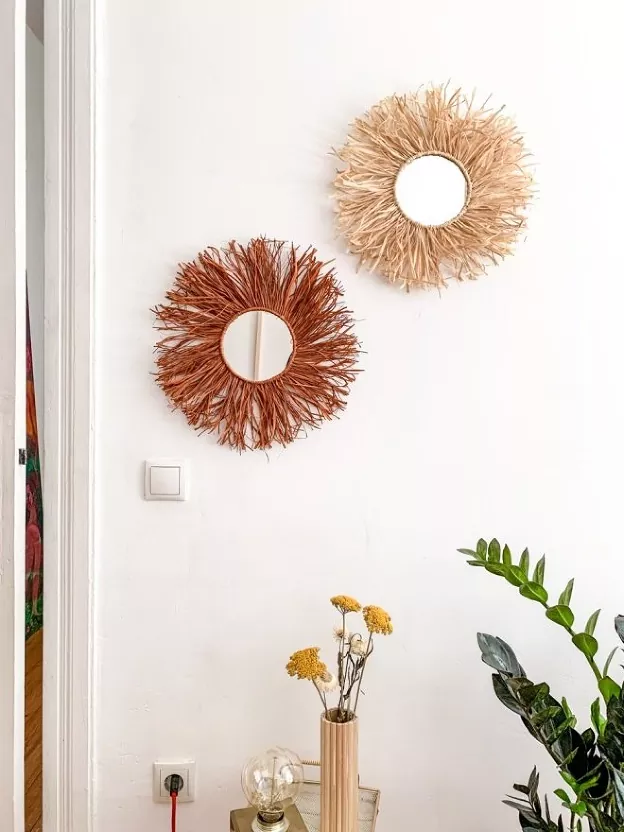 To create the fringes around the mirror, simply form a loop with a piece of raffia, place a metal ring that is about 15cm diameters on top and thread the ends through the loop. Repeat until the ring is fully covered. Then, glue a mirror that's 15cm diameter onto the ring with a hot glue gun.
Holiday Card Window
For holidays such as Christmas, Thanksgiving, and New Year's, many families often send out holiday cards. These cards hold greetings and wishes from one family to another, which we think is a quite meaningful thing to collect and keep.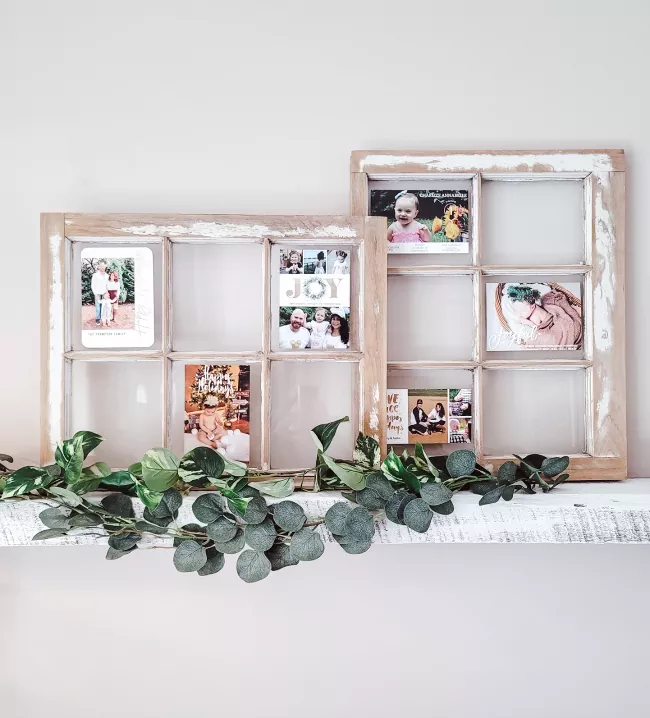 Therefore, here's an easy DIY project for you to display your holiday cards collection. All you need to do is clean an old, rustic window and arrange your holiday cards on it. When you're satisfied with how it looks, tape the cards down with tape, and you're done!
Macrame Rainbow Wall Hanging
Macrame is a form of textile art that is created from weaving pieces using knots; macrame objects are normally paired with colorful embroidery threads. Although the process is typically long, the end products such as this macrame wall hanging are usually surprisingly beautiful.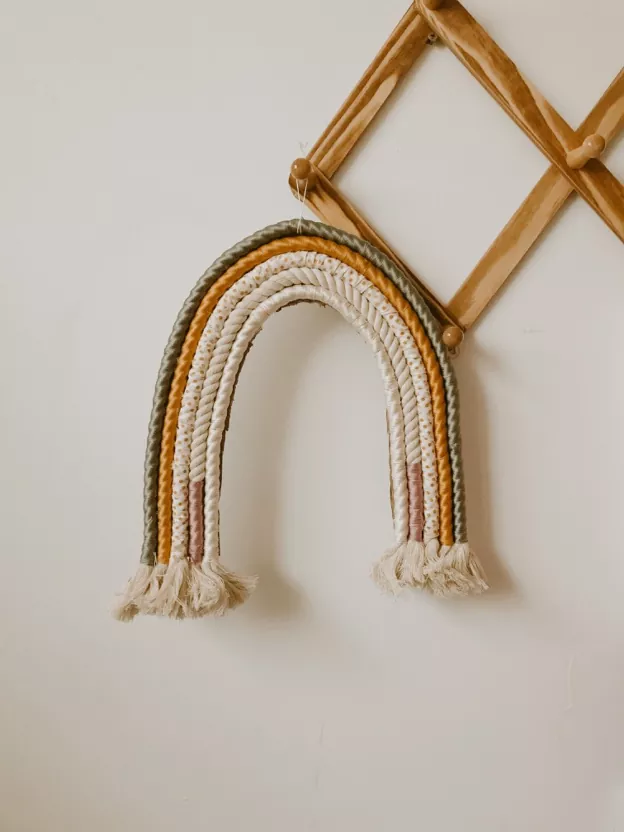 Start by picking out four ½" ropes and trace the size of the ropes in the shape of a rainbow onto cardboard. Next, leave out 1" from the base of the rope and wrap different colors of embroidery thread around each rope. Finally, stick the ropes on the cardboard and brush out the ends of the rope.
Embroidery Hoop Wall Hanging
In the past year, embroidery has become the new black and has since enjoyed its time in the spotlight. However, if you've missed out on this trend, don't worry because we have a simple embroidery hoop wall hanging fixture for you.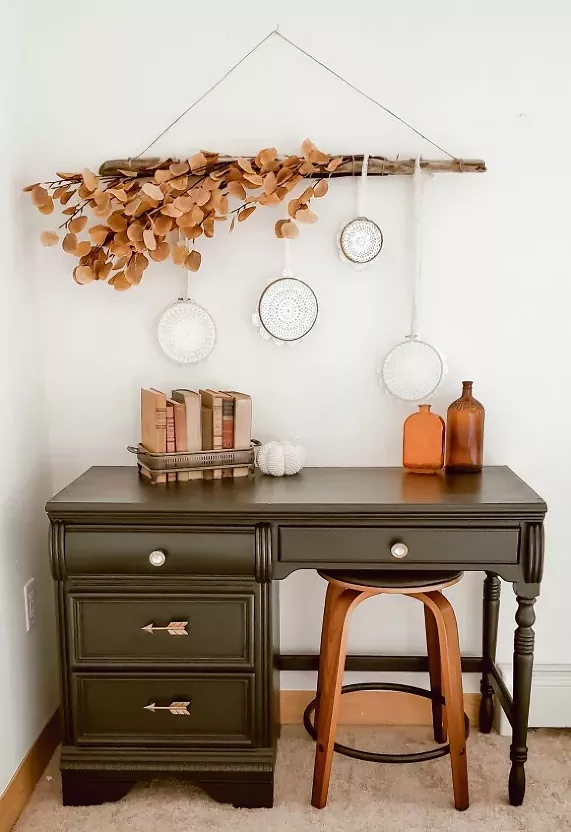 Embroidery art looks great as wall decorations, but it tests your art skills. So, if your art skills aren't up for the test, simply fit embroidered or crocheted doilies into embroidery hoops and hang them on your walls. This is a much simpler way to incorporate embroidered elements in your home.
Vintage Shutters
Shutters aren't only used for windows; 2021 is the year in which Instagram users used shutters as decorations. Shutters give off a lovely vintage vibe and can be placed anywhere, but we think it looks best by the sides of your front door.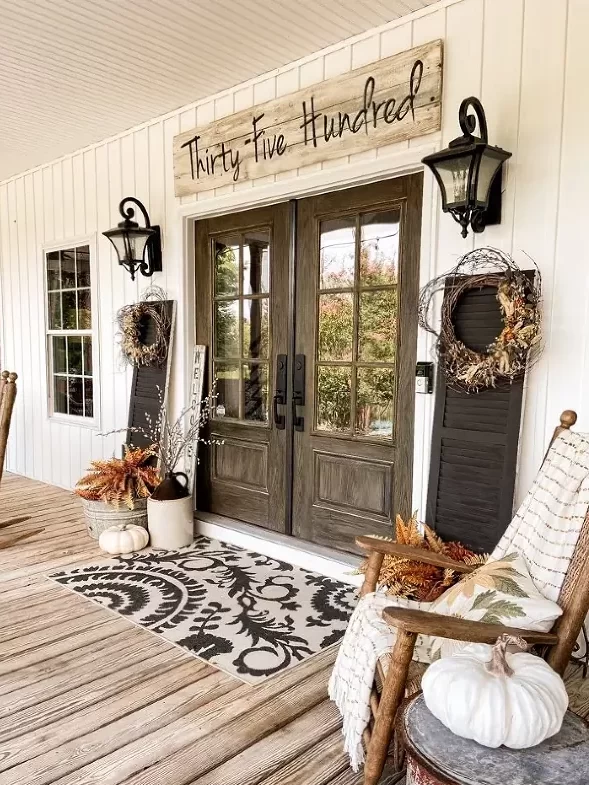 For this DIY project, you'll need to find some "abandoned" shutters. Firstly, hose it down of all the dirt and dust accumulated. Then, paint it in the color of your choice; make sure the color you choose matches the theme of your home. Finally, wait for the paint to dry and place them anywhere in your home.
Light and Airy Curtains
Natural light is an important element to add to your home. Not letting natural light in your house would make it dark and depressing, not to mention that it affects the appearance of specific colors that you might've chosen to paint your home in.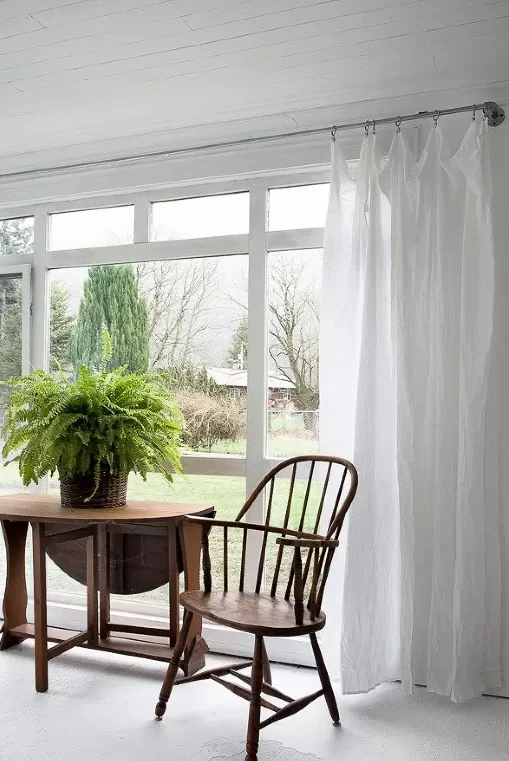 Light and airy curtains are the way to let in natural light, and you could make some out of queen-sized white flat sheets! Simply measure out the window size and cut the sheets according to the measurements. Then, attach drapery rings with clips to the sheets, and your curtains are ready. 
Drop Cloth Curtains
Walk-in closets are probably every girl's dream. Sadly, not everyone has the space or money to build a walk-in closet; door-less closets may be the closest thing to a walk-in closet. Unfortunately, door-less closets reveal the mess in there quite directly.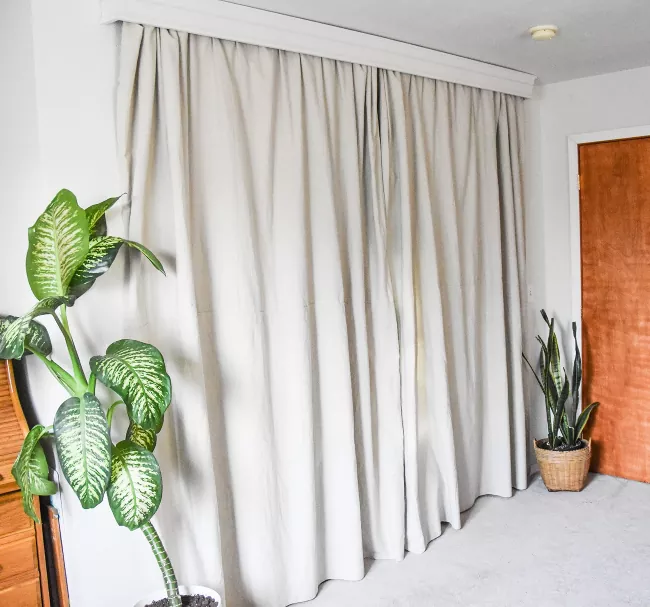 Therefore, you'll need a solution to effectively hide the mess; curtains are perfect for this. Attaching curtains to your door-less closet would "hide" your closet mess in plain sight, not to mention that you can pick out curtains that fit your room's theme and change it anytime.
Mini Workspace
Alternatively, you can ditch the door-less closet idea entirely, replace it with a regular wardrobe, and turn the space into a mini workspace in your room. This way, additional rooms are created. You can transform the original office space into another room.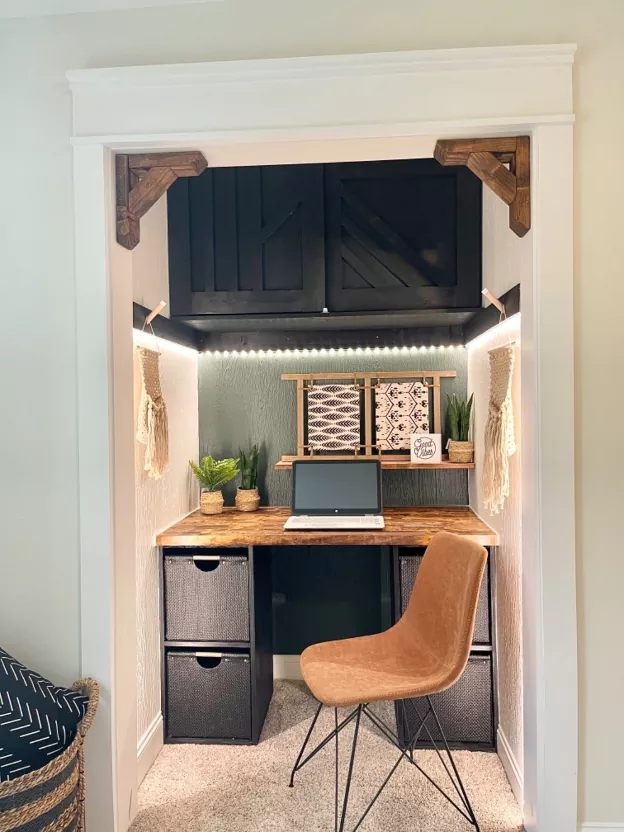 This homeowner turned the closet space in his daughter's room into a mini workspace by fitting in an appropriately sized desk. Additionally, he added overhead shelves and other storage compartments for his daughter to store her study supplies.
Hat Made Basket
Sun hats were rather trendy in 2021. Many celebrities were seen wearing sun hats, which led to the popularity of this particular fashion item. If you were one to hop on this wagon, you're either wearing it, or the hat is sitting in the back of your closet collecting dust.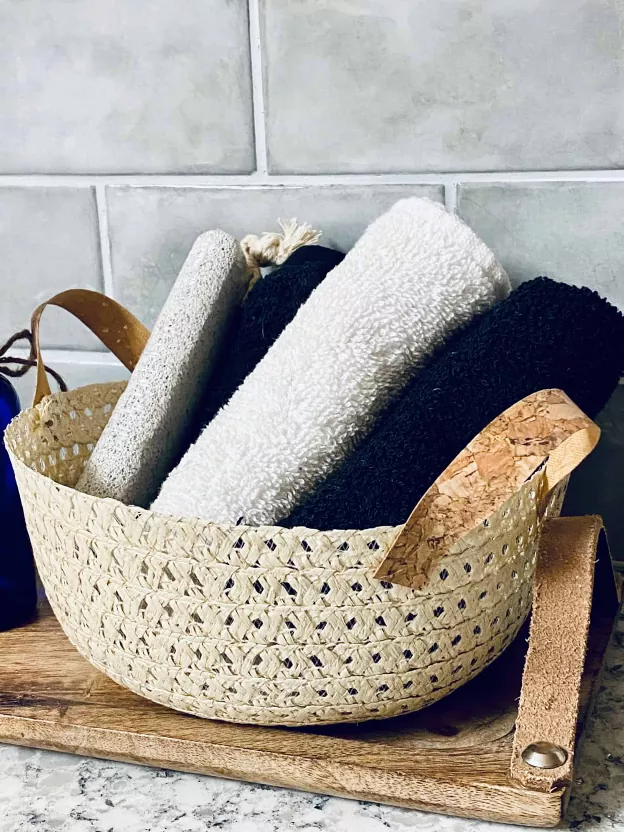 Here's how you can turn your hat into something useful if it's sitting in your closet. Simply cut the hat until you get to the part that fits on your head. This would become a bowl. Next, cut two 4-5-inch pieces of cork ribbon and attach them to the sides of the "bowl."
Loft Beds
Loft beds are another thing that went viral on Instagram last year; they're great for homeowners who have limited bedroom space. With loft beds, even small bedrooms can fit at least two persons. They're a great addition to your kid's bedroom.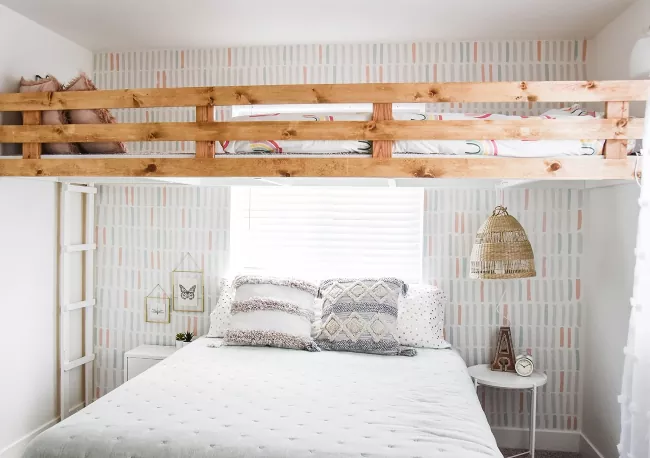 Generally, loft beds can be store-bought, although they may be quite pricey. Therefore, if you're on a budget, you could opt to make one yourself. Of course, making your own loft bed comes with risks, so you'd have to be extra careful while constructing it.
Swinging Beds
However, if you're not looking to solve spacing issues, you could build a swinging bed which was also quite trendy on Instagram last year. Swinging beds make the perfect cozy nook for sleeping, reading, and relaxing, especially in the summer.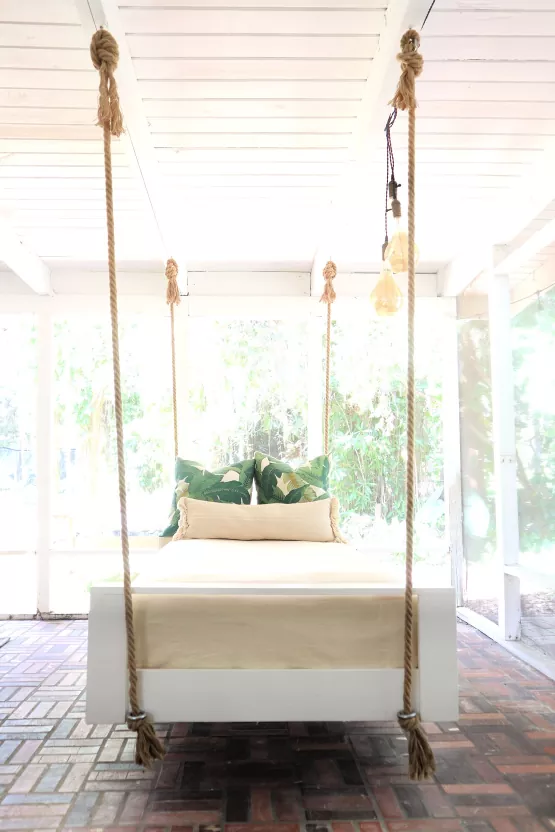 To build your own swinging bed, you could either use your existing bed frame or build an entirely new one. If you're using existing bed frames, attach eye bolts to the bed frames in order to secure the rope to the bed. Finally, use eye screws to connect the bed to the ceiling. Please be extra careful with this project. 
Faux Leather Sofas
Leather sofas were rather popular in 2021. They make your living room look elegant and high-end. Unfortunately, leather sofas are costly. However, you're in luck if you're on a budget and looking for one that looks like you just bought it.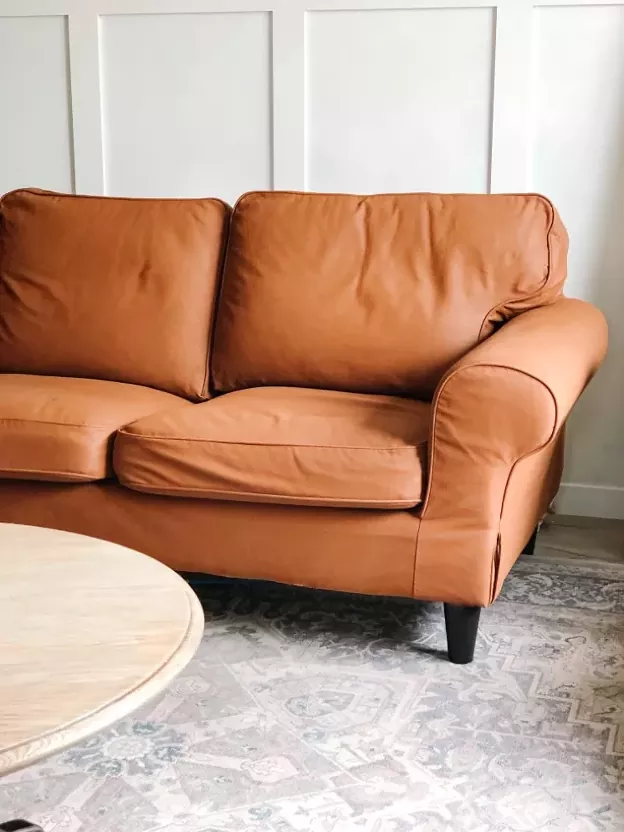 Go ahead and purchase some of Ikea's white slipcovers. Then, mix some Fresh Baked Pumpernickel with some Glidden Premier Paint and stir until it rubberizes. Once it rubberizes, paint it onto the slipcovers. Apply as many coats as it takes to make it look realistic.
Rattan Reed Chair
Since 2021 is all about minimalistic themes, it's pretty normal to have minimalistic furniture; some recognizable minimalistic chairs from Ikea are the Pello and Poang chairs. However, too much minimalistic furniture would make your home look a tad boring.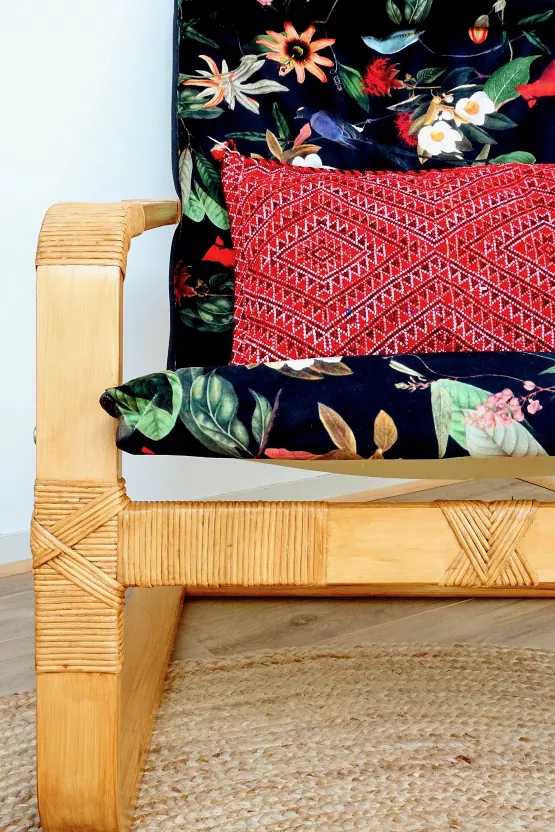 Unique textures and textiles can help elevate anything that is too plain. For example, this homeowner wrapped some rattan reeds around the armrests and legs of her Ikea Pello chair to add some texture to it; this effectively took her ordinary chair to another level.
Faux Fireplace
With all the monotonous furniture and decorations, minimalistic themed homes may seem too robotic, so fireplaces are a homeowner's first choice for adding character and warmth to their homes. However, building a fireplace is a rather big commitment and project.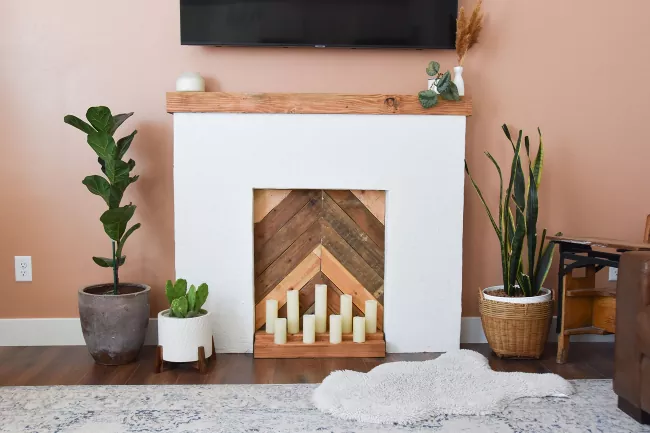 Here's a budget-friendly faux fireplace for you to test the waters before jumping into such a big commitment. This faux fireplace gives you the illusion of an actual fireplace that at the same time does not feel fake at all.
Rusty Metal Cans
Yes, you heard right, rusty metal cans are a trend on Instagram. Apparently, they give off a vintage vibe so, Instagram users have been using rusty metal cans as decorations. You may recognize the term "vintage vibe" because of its popularity in the past year.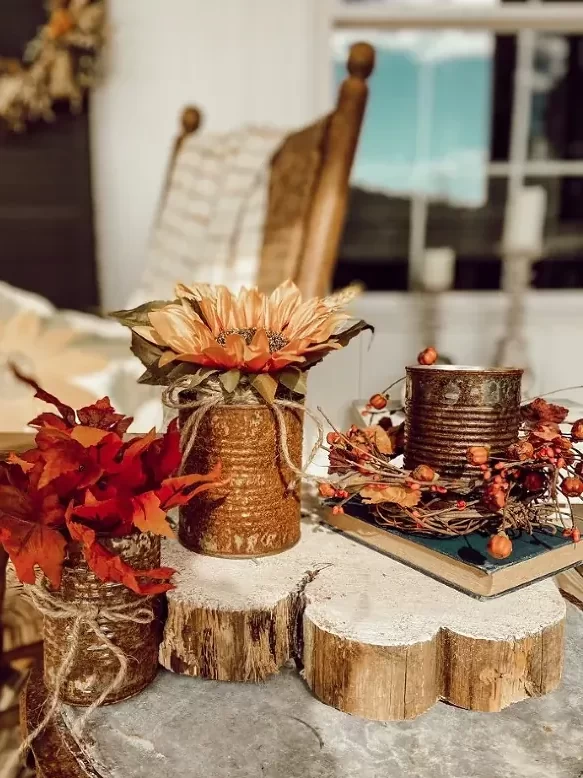 Some Instagram users even made new cans rusty on purpose, and here's how they did it. First, they mixed 1 cup hydrogen peroxide with 3 tablespoons vinegar and 2 tablespoons of salt in a spray bottle. Then, they sprayed the mixture on a can and waited for the magic to happen.  
Ice Candles
These beautiful ice candles are the perfect gift for someone you love; they can be handmade, and we all know how much handmade gifts means. The candles are absolutely stunning, completely functional, low-cost, and easy to make, too.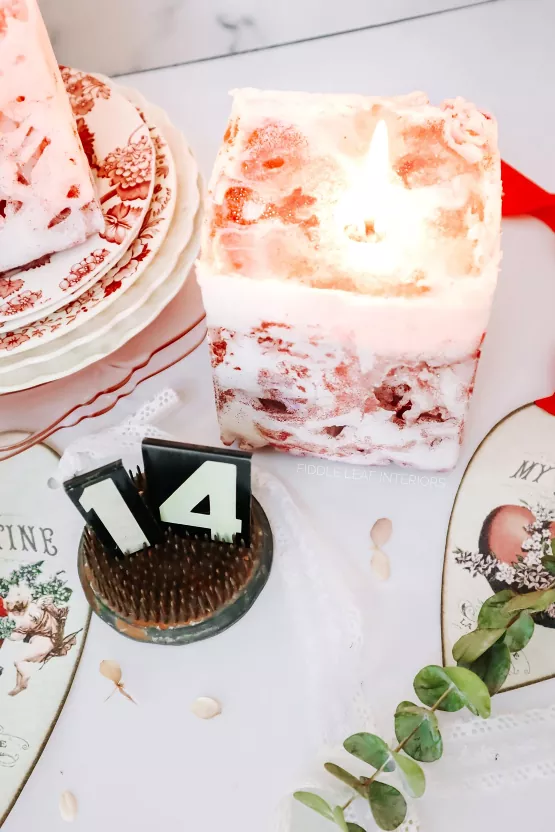 However, this DIY project comes with its risks, so do proceed with caution. Firstly, melt some wax. While the wax is melting, prep milk cartons by cutting off the top of each carton and position candle wicks in the center. Finally, fill the carton with ice and wax, sprinkle some glitter, and wait for it to harden.
Deep Cleaning Laundry
2021 is the year when the world was attacked by the COVID-19 virus. During the pandemic, it is especially important that we clean and sanitize to kill any virus so, it'd be quite normal that one of 2021's Instagram trends is to deep clean your laundry.
Simply fill your bathtub or a big bucket with hot water and add ¼ cup of Borax, ¼ cup of washing soda, and a full scoop of powdered Tide. Then, mix it until the powder has dissolved and soak your towels, bed sheets, and pillow covers in it.