6 Smart IKEA Billy Bookcase Hacks
By Goodness M February 27, 2022
---
The Billy Bookcase's popularity increased because of its affordability. You can also personalize it using paint coating, molding, or cabinet doors. These Billy Bookcase hacks will inspire you.
1. Billys Behind Doors
This Billy design transforms your wall appearance. It might look like a wall of closets, but it is five Billy Bookcases attached to the walls. Add a timber frame around them with MDF doors, paneling, brass pulls and molding, in the final step of construction. However, this is not an easy project, but the results are outstanding and worth the effort.
2. Built-In Bookcase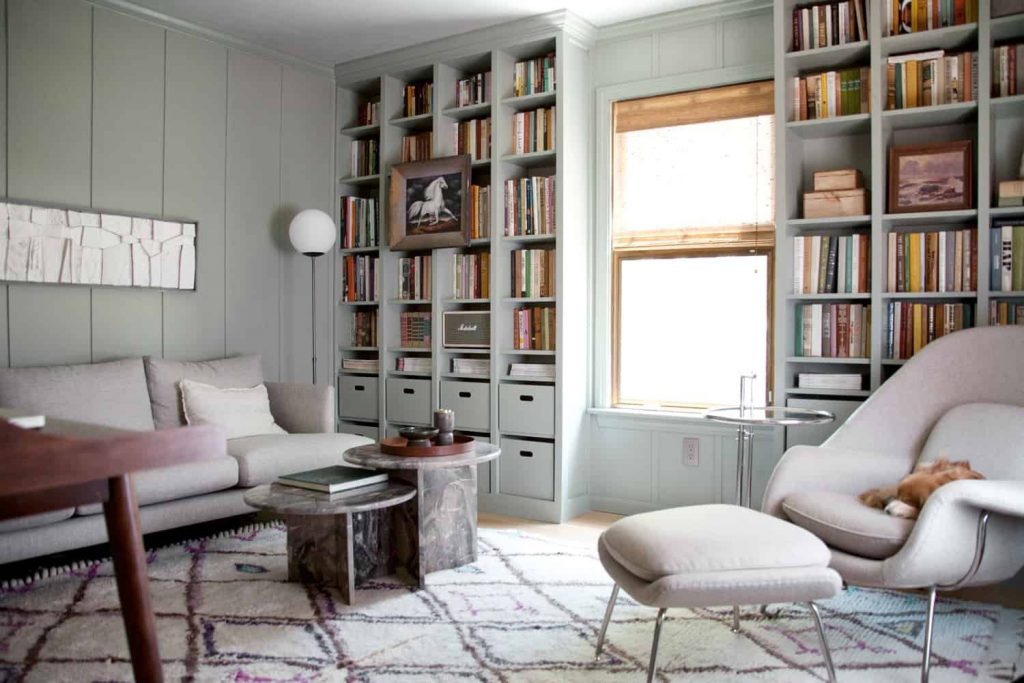 This Billy bookcase looks like it was part of the house from the beginning. As a result of some ingenuity, a custom look is created.
3. Glass Cabinet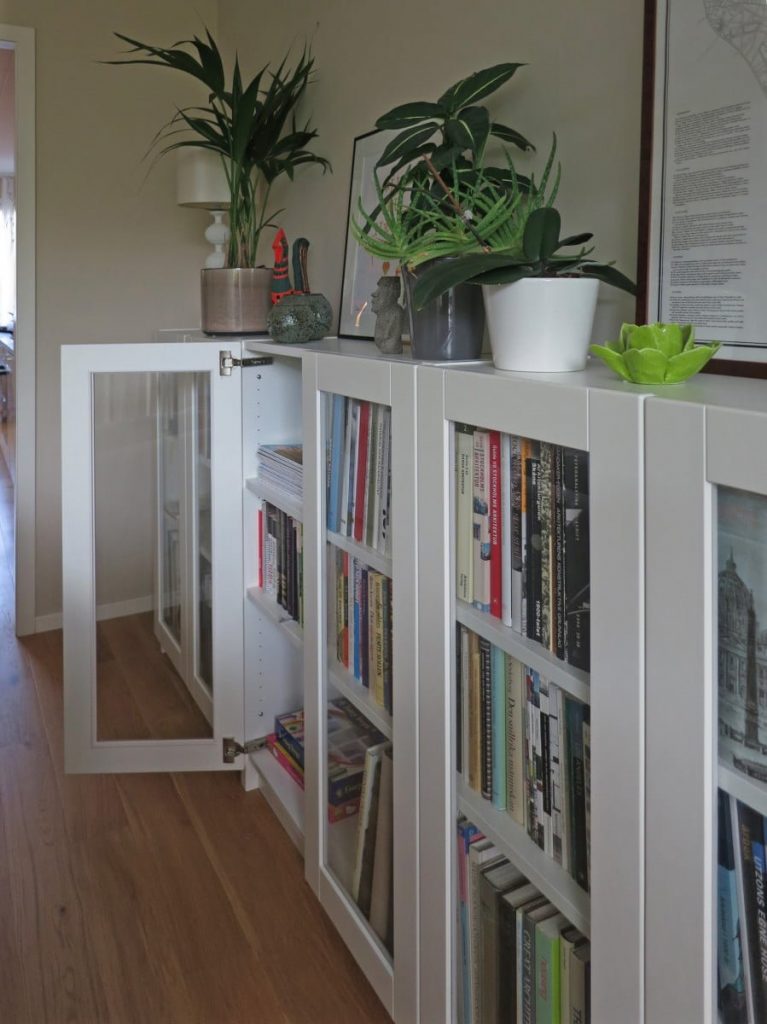 In creating this glass cabinet, you must coat it with spray paint. Furthermore, there is no need to sand because the texture of the paint sticks to IKEA furniture properly. However, proceed to cut long skinny dowels equivalent to the height of the Oxberg doors' lower glass panels. Also, paint and glue them to the glass. Furthermore, cut two half arch pieces with a jigsaw and glue them on the top glass. Put acrylic brass pulls in the place of the hardware.
4. Create an Open Pantry
If you want to showcase your lovely dishes that are locked in the cabinet, pair the Billy Bookcase with a cabinet to create an open butler's pantry.
5. Play With Height and Width
Place five narrow Billy bookcases with the height extension units. You can do this to create a wall of cabinets. Also, to accommodate taller plants remove some shelves. Furthermore, place books that you are not reading backward to create a neutral look.
6. Create a High-End Illusion Cabinet
When you want a high-end, timeless, and classic cabinet look no further. Make it on your own using the Billy Bookcase. Furthermore, add legs, paint the bookcase and attach beadboard to the back. However, the glamorous look you are seeking can be achieved by adding custom glass panes and hardware.