7 Unique DIY Ideas For Your Headboard
By Goodness M February 20, 2022
---
The major impact to a bedroom's decor is added by a headboard. It emphasizes and fills the space of a bedroom making it extra special. We will give you DIY ideas that will enable you to make a headboard of your dreams.
1. Geometric Wood Headboard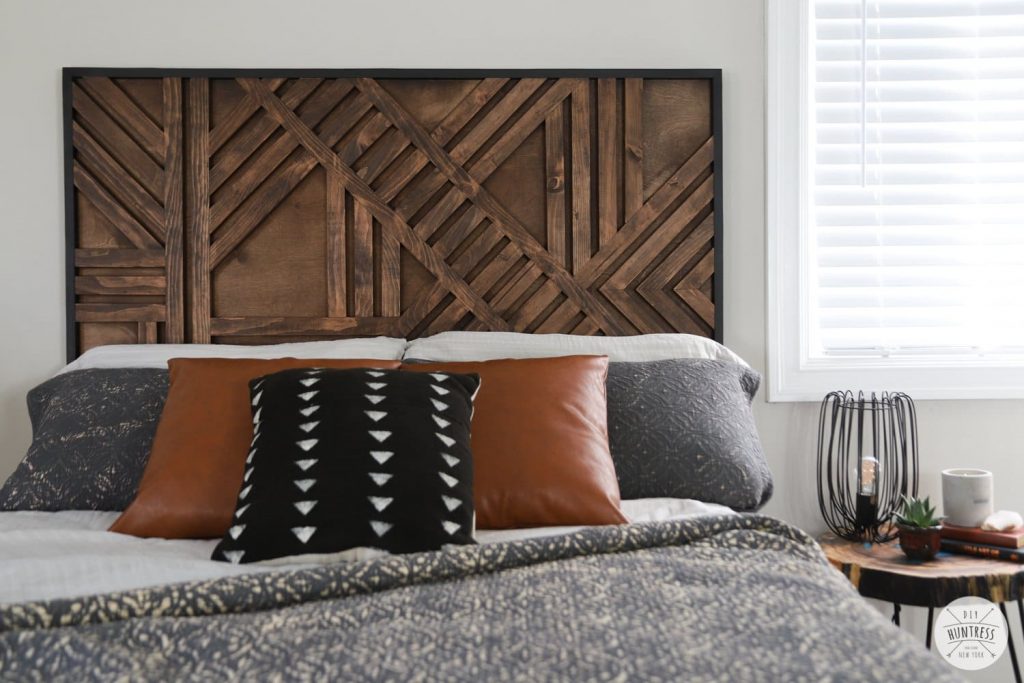 To build this headboard you need a power tool such as a miter saw. Basic assembling of the wood is relatively easy. Wait for the glue that joins the wood to dry before using your gorgeous headboard. This will awaken your bedroom.
2. Jute Headboard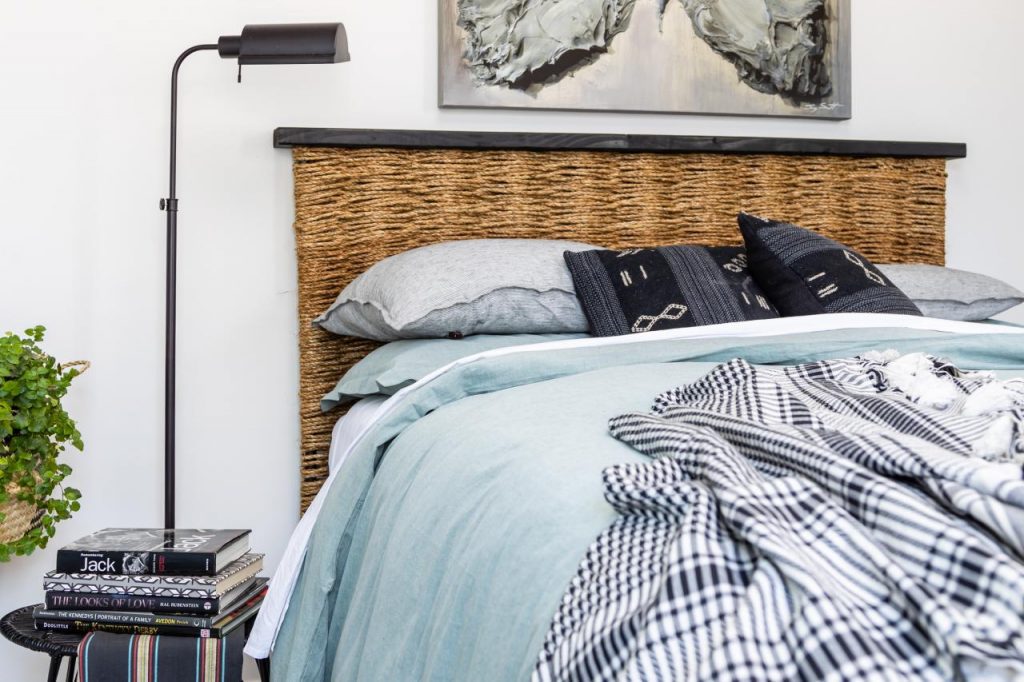 This boho-inspired natural fiber headboard is easy to create. All you need to do is to staple together similar jute placemats and table runners onto the wall, then your new headboard is created.
3. Channel Tufted Headboard
This stylish headboard is made from fabric and wood stapled together. To assemble this gorgeous headboard join together wood screws, strap tie, batting, and foam. The finished work gives your bedroom a new lease of life.
4. Cedar Shingle Headboard
This only takes a couple of hours to create. With only $10 you can bring a farmhouse ambiance in your bedroom with this incredible headboard.
5. Plywood Headboard
This headboard brings with it a Scandinavian style of decorating. You do not require any skills in woodwork for constructing this headboard. All you need to do is to buy pre-cut lumber at a local hardware store, then you are good to go.
6. Faux Headboard
This is a brilliant way of bringing your favorite color into the bedroom. Painting of the faux headboard takes less than an hour. Obtain a painter's tape that will help you to create a crisp rectangle.
7. Woven Wood Headboard
This is another easy way to make a headboard. Visit your local home improvement shop for lumber cutting. Weave the piece together and use wood glue to secure it.