8 Unique Planters That Complement Your Beautiful Plants
By Goodness M October 10, 2021
---
Plants bring a refreshing feeling to our homes. Popping these growing babies into earthy orange pots creates a dull ambiance. Therefore, shake things up for your lovely plants and add unique, handmade pots that will bring life to your urban jungle. This article will unpack a few amazing plant pots for your home.
1. Anthropologie Turtle Planter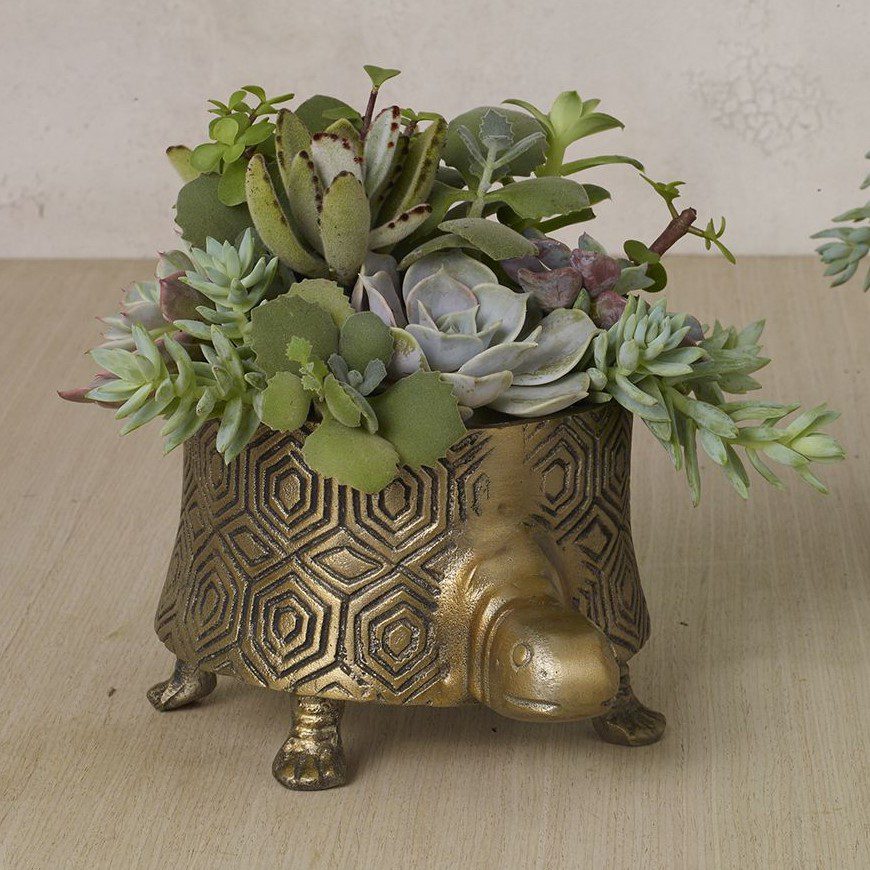 This adorable brass turtle planter brings a vintage vibe to your home. The unique appearance of this planter is eye-catching and attracts all the attention to your plant.
2. Kaya 3-Piece Ceramic Planter
These stunning plant pots created by Justina Blakeney are unique and new on the market. In the planter and base, they have drainage holes to keep your plants healthy.
3. Hudson + Oak Matte Camel Planter
This gorgeous planter is durable, lightweight, and comes in different sizes. The width ranges between 8-18 inches. It is hand-painted to give it that stunning finish.
4. West Elm Rio Cache Pots
The geometric patterns make the hand-glazed earthenware pots stand out in your home.
5. Potey Cement Flower Planter
The 5-inch size of the planter is suitable for the smaller plants in your home. A pop of color is added to your urban jungle by the leafy green design on the planter.
6. Black Metal Tabletop Planter With Rattan Cane Stand
This trendy planter adds warmth to your plant family. Its uniqueness creates boldness in the room.
7. Urban Outfitters Parker Planter Plus Trayset
This planter can be found in small and big sizes. It blends well with everything in the room due to its speckled cream and light terracotta colors.
8. The Coy Collection Mini Smile Planter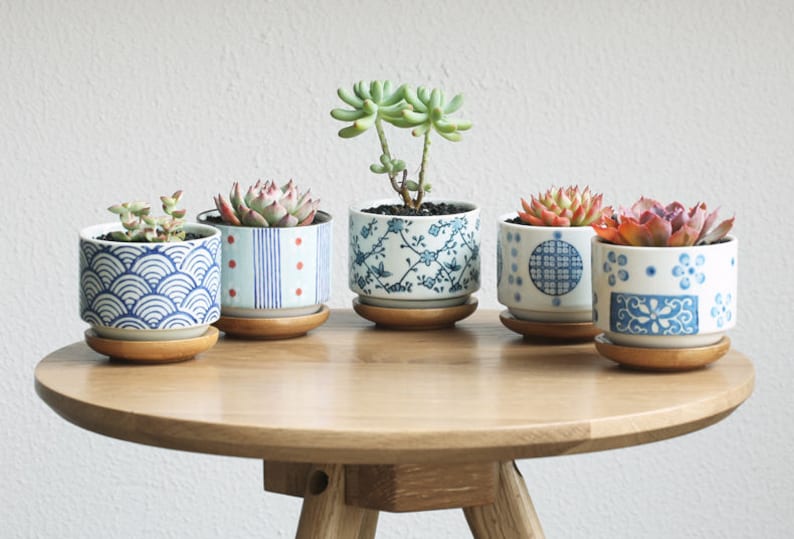 This mini planter is a mood booster in your home and ensures that you smile every time you look at it. A mini cactus can be accommodated in this small pot.