Stylish Sanctuaries: 40+ Fresh Designs For A Contemporary Space
By Harpreet K July 19, 2022
---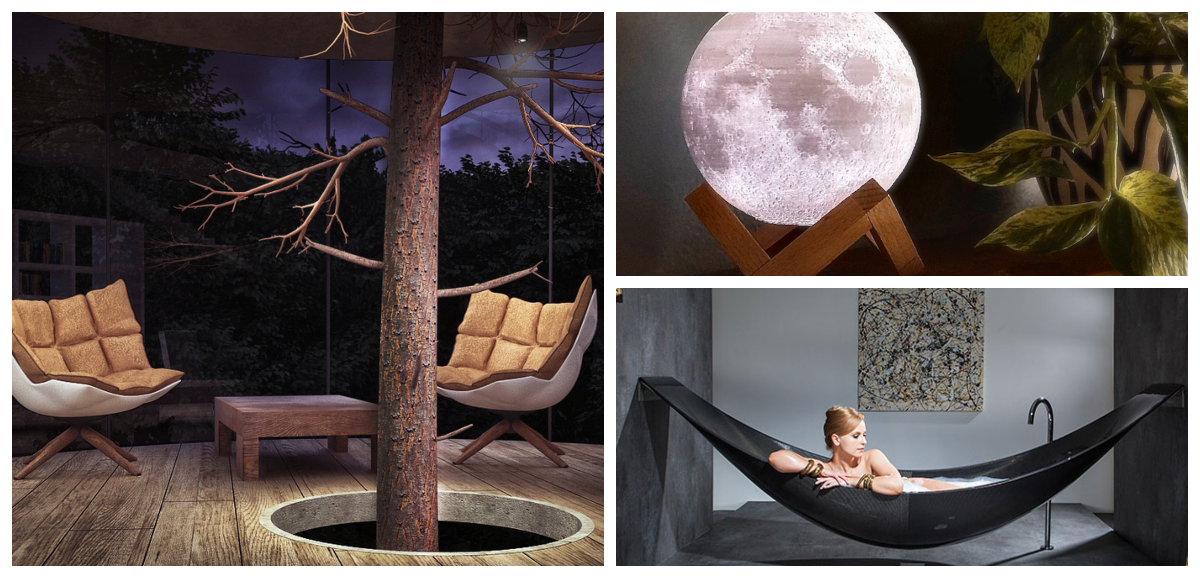 There's no question that a well-decorated home can make you feel more relaxed, comfortable, and at ease. It may also be a fantastic way to showcase your personal style and interests. That's why using interior home design ideas that reflect your unique personality and preferences is important.
By using creative and tasteful design ideas, you can create a beautiful and functional space. You'll enjoy spending time in your home every day and love the compliments you receive from friends and family members. Moreover, you don't need to hire a professional designer — there are plenty of easy and affordable ways to get the look you want.
So don't wait any longer — start planning your dream interior design today with the following ideas.
Reading room with low-rise windows
Adding a reading room with low-rise glass windows to your home can give you and your family a place to relax and read while taking in the natural light and views. This can be a great way to get away from the hustle and bustle of life without having to leave home.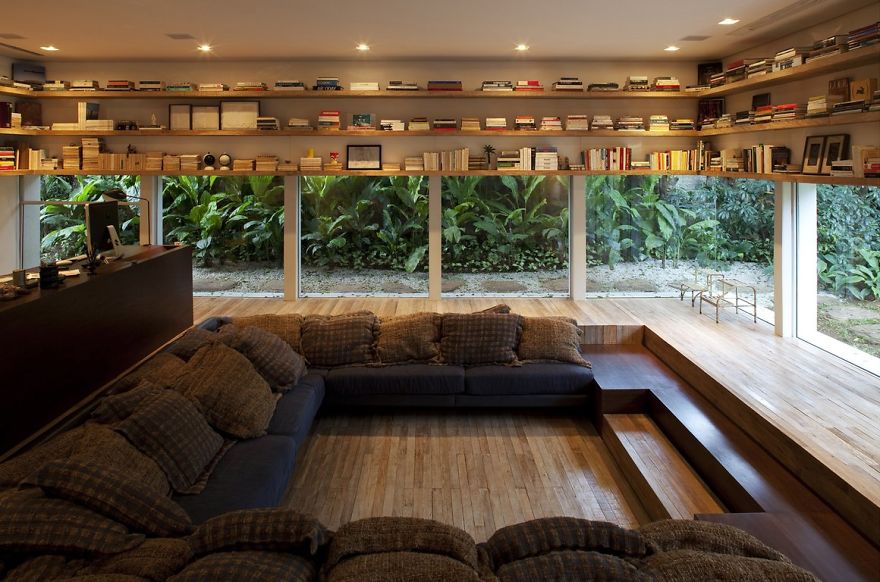 A reading room with low-rise glass windows is also a great place for adults and children to spend time together. You can read stories, do puzzles, or just talk. And if you have kids, it can be a relaxing place for them to complete their homework.
Designer blinds for the bedroom
Designer blinds can add a touch of elegance and style to any room in your home. And if you're looking for something that will let in lots of natural light, consider choosing blinds with impressive cut-outs. This will help brighten up the space while providing some privacy and security.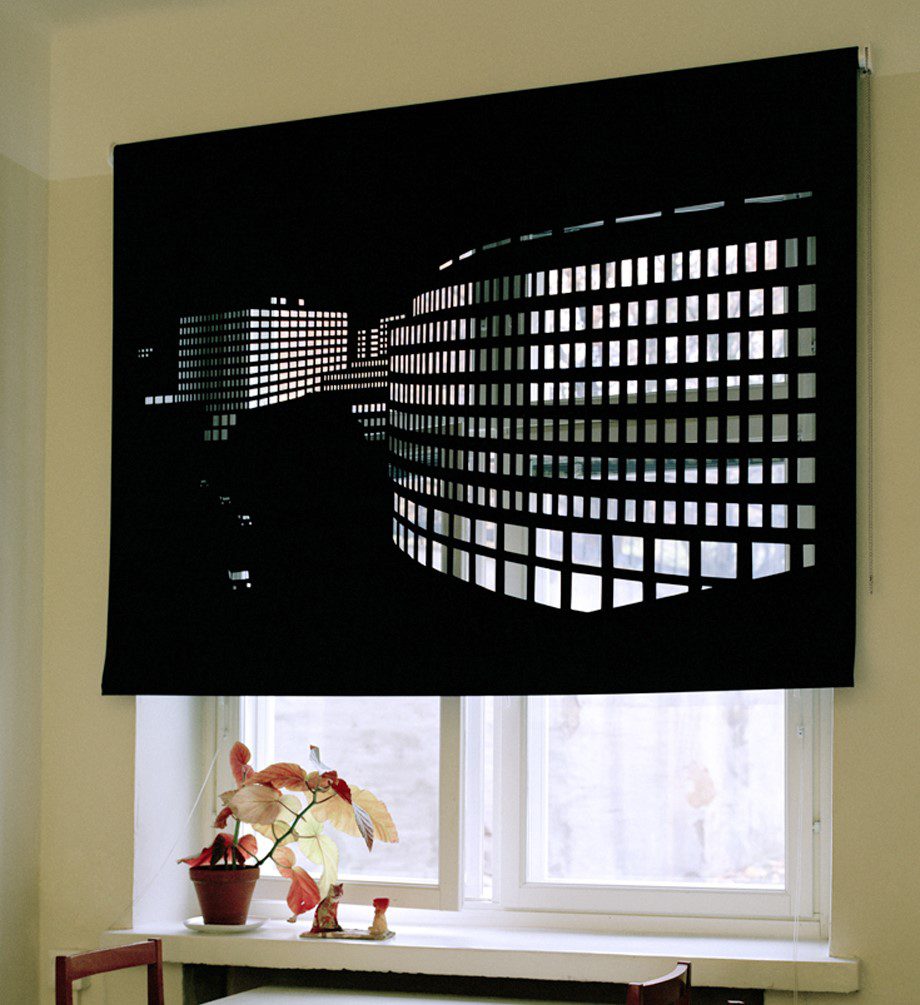 Moreover, such blinds will allow you to adjust the light levels in your bedroom. You may enjoy the light and natural ambiance even when it's sunny outside. Besides, the patterns of light coming out of the blinds will make your room look more lively.
A little underwater action
Glass flooring over a body of water can be a stunning design element for your home, but there may be some things you need to consider before installing one. First, ensure the water is clean and not full of algae or other contaminants that could damage the glass.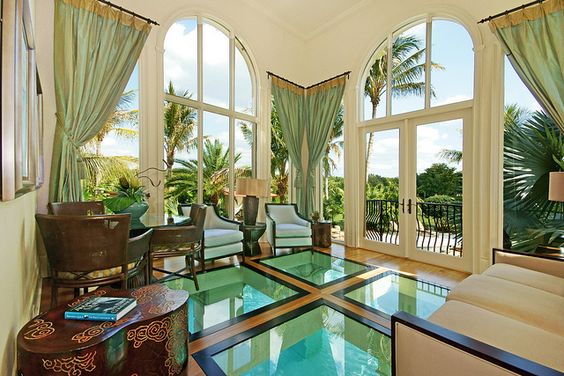 Second, consider the weight of the glass and whether it will be able to support the weight of people or animals walking on it. And finally, think about how much maintenance the glass floor will require and whether you're willing to take on that responsibility.
Heavenly ceiling-high library
Adding a ceiling-high library is one of the most stunning design elements you can incorporate into your study. This is a library that is mounted on the ceiling, ensuring that all of your books are stored in a safe and stylish location. This unique feature will add character and charm to any room and is also extremely functional.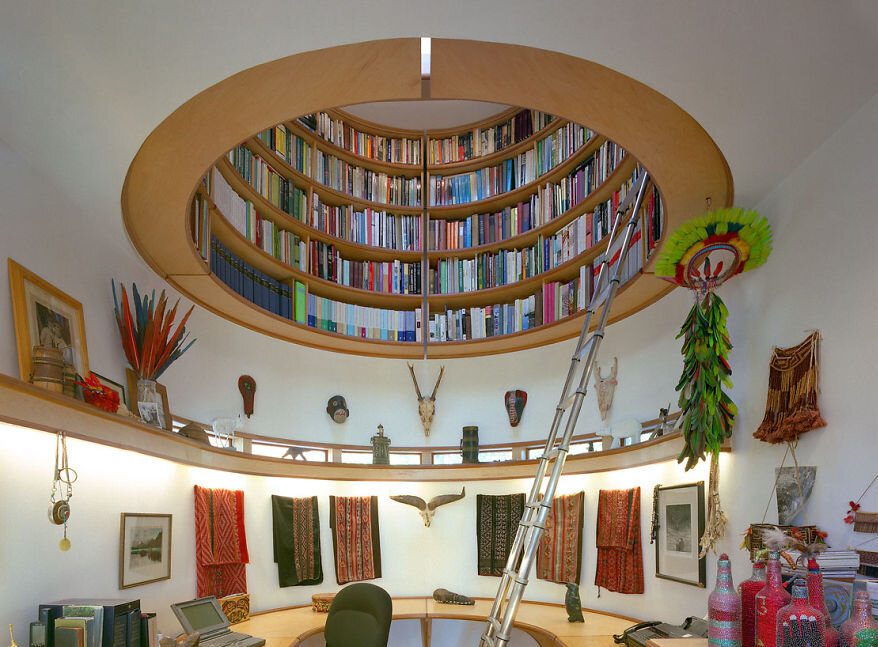 Not only does this look attractive, but it also means that you have more floor space in your study to use for other purposes. If you love books and want to make a statement with your study design, then a ceiling library will make your home into a book nook.
Illusory rippling wall design
Adding a rippling wall design to your walls can create the illusion of movement and depth and add interest and visual appeal. Paintings or murals with this effect are often used in public spaces to add a sense of fun and vibrancy. First, decide on the shade of colors you want to use.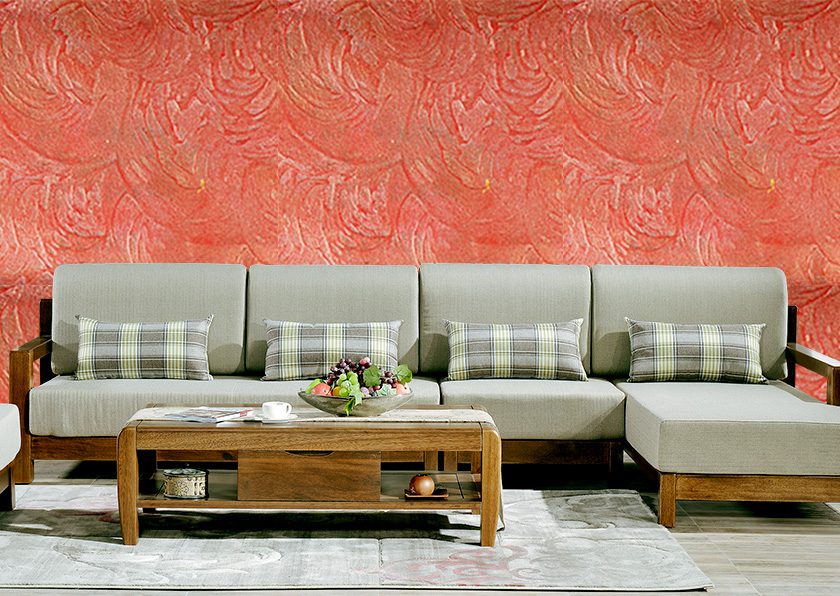 You may either use a monochromatic color scheme or go for something more colorful and vibrant. Once you have your colors chosen, select a painting technique that will allow you to achieve the desired effect. Some popular techniques used to create rippling effects include pointillism, stippling, or simply painting with different hues.
Green reading room
Don't let the picture overwhelm you; making a green reading room is simpler than you think. A green reading room can be easily made by incorporating plants and moss into the décor. It'll make the room more inviting and comfortable, but it will also improve the air quality.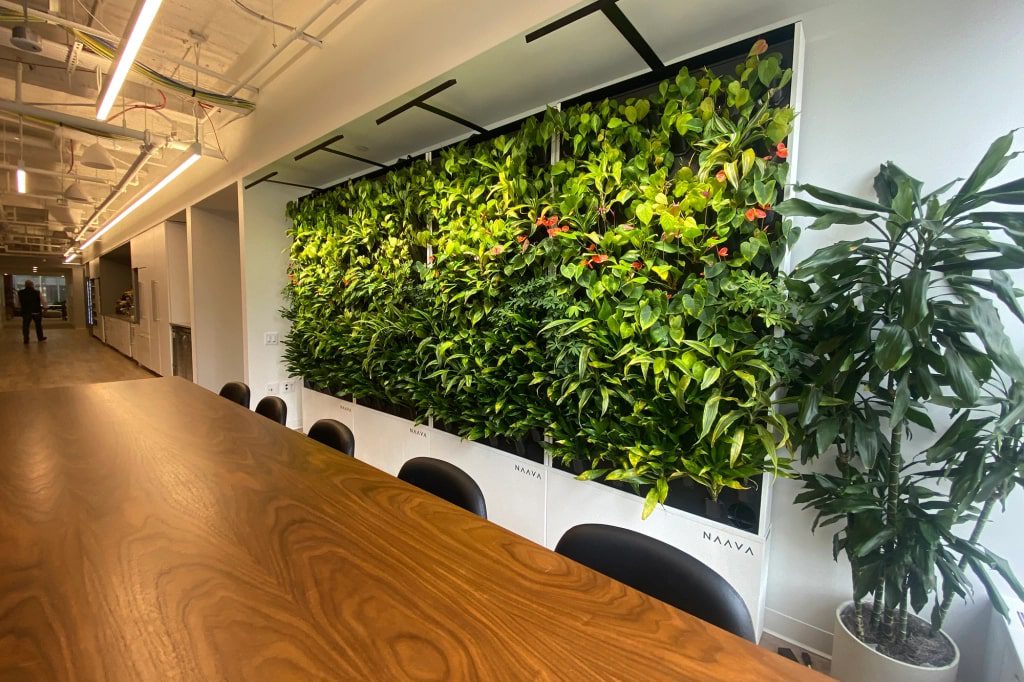 One way to create a natural reading sanctuary is to use potted plants and hanging plants. This will soften the look of the room and add visual interest. You can also use moss as an accent piece by placing it in small baskets or pots. It'll give a touch of elegance and help to purify the air.
Secret treehouse for kids
If you're on the lookout for a stunning design element for your home, why not consider a secret treehouse in the playroom? This is a great option to add some extra living space to your home while also providing your kid with a safe and fun place to play.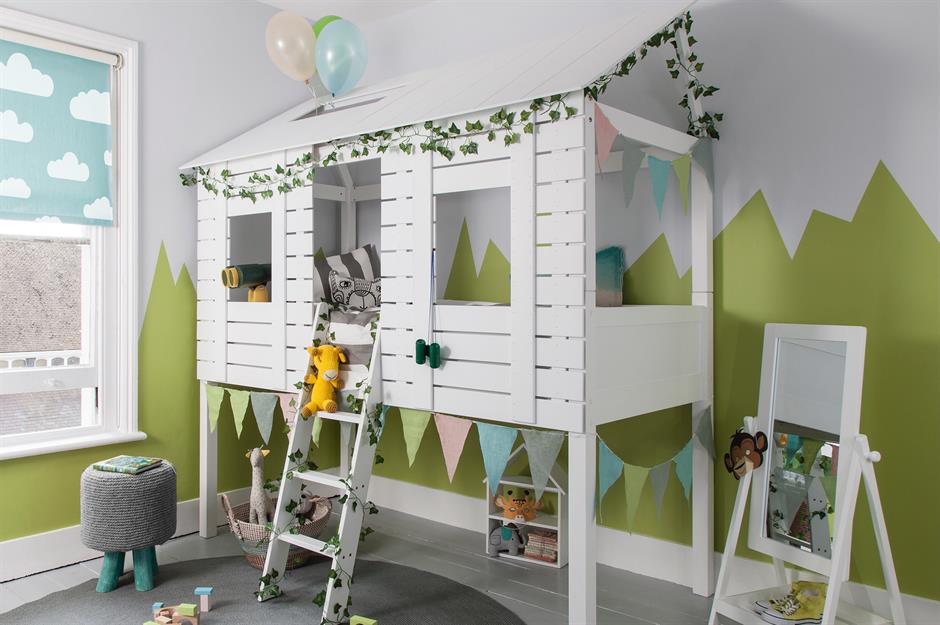 Treehouses are a great way to bring the outdoors inside your home and can be custom designed to fit any space. Plus, they're sure to be an immense hit with your kids! They'll love the idea of having a secret hideaway.
Dramatic hammock bathtub
Install a dramatic bathtub that looks like a hammock in your bathroom for a luxurious experience at home. It'll add an extra level of excitement and intrigue to your bathing experience. Besides, it will also make you feel like you're taking a relaxing Caribbean vacation without ever having to leave home.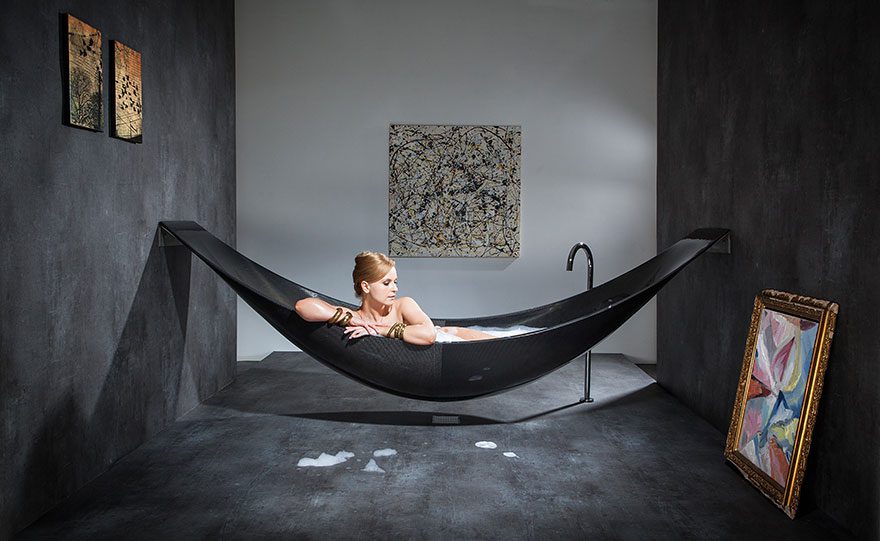 You may choose from a solid-colored hammock tub to keep the bath area minimal. Add some plants around the tub to bring freshness and natural elements indoors. Who wouldn't love the chance to take a luxurious bubble bath and lounge in complete comfort and relaxation?
Vintage tower clock window
Adding an old tower clock window to your living room design can be a stunning way to add some charm and character to the space. It can also be a great conversation starter if you're lucky enough to find an antique window.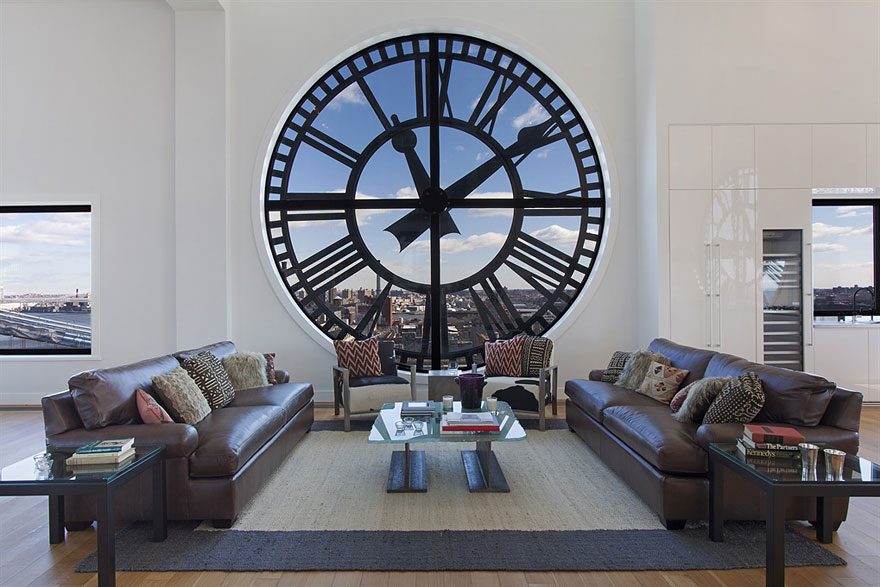 There are a few general aspects to keep in mind when selecting an old tower clock window. Ensure that the window is big enough to make an impactful statement. Besides, consider the style of your home and select a clock window that complements its overall look. And finally, be sure to have the installation done by a professional.
Family tree wall
Creating a family tree wall is a fantastic way to display your personal history and show off your photos all at the same time. Plus, it's a project that you can do with the whole family. Gather all of the photographs you want to use.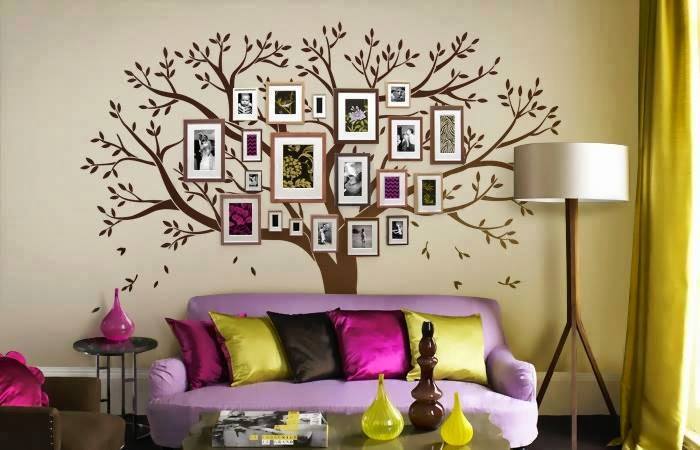 This may take some time to collect the photos you want, but it's worth the effort. You could also ask other members of your extended family for images that they might have. Once you have all of your photos, start arranging them into a tree shape on the wall.
Fancy river table
Adding a glass river table would be a stunning design element in any living room! The table would add an instant focal point to the room, and its sleek, modern design would complement any existing decor. Plus, the table's glass top would allow you to admire the beauty of the river-inspired design.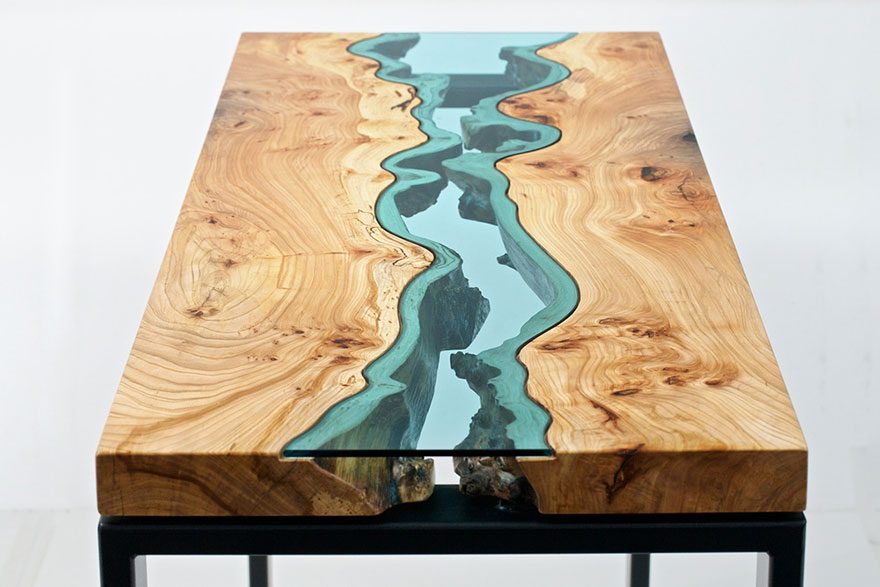 The table is made with glass and wood polished to create a smooth, reflective surface. You may design it to merge two or more pieces of wood shaped into a river stream. What could be more relieving than sitting down after a long day and watching something that reminds you of nature?
Canopy bed
Looking for a unique and statement-making addition to your bedroom? Then consider a canopy poster bed! Canopy beds have a long and rich history, dating back to medieval times when they were first used by aristocrats and royalty. Today, they remain just as popular, thanks to their stylish and glamorous look.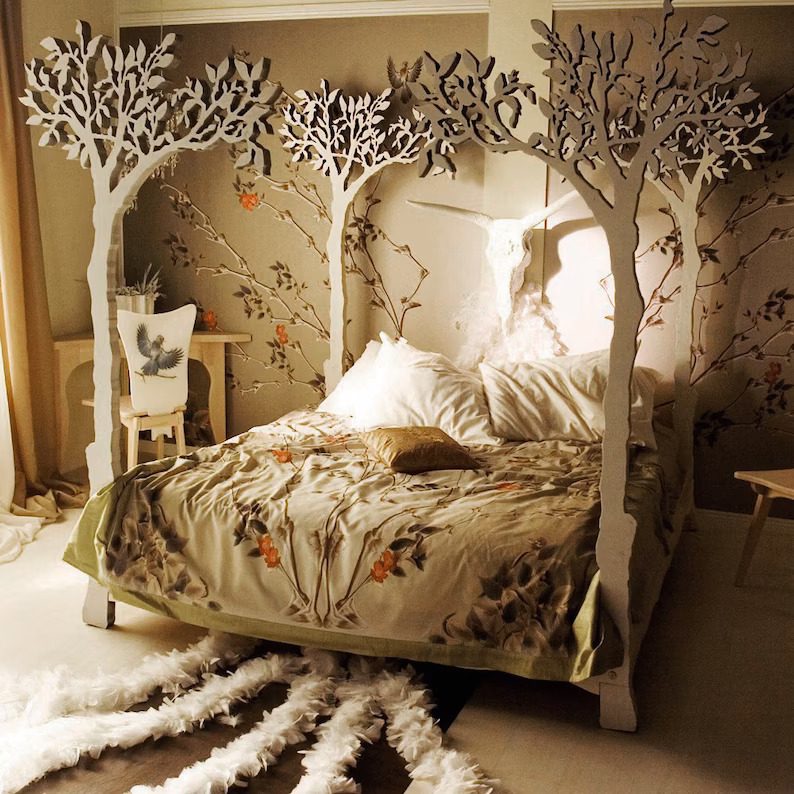 There are many things to love about canopy poster beds. For starters, they make a real design statement in any bedroom. They also offer an element of drama and romance, which is perfect if you're looking to create a more dreamy and luxurious space. Additionally, they offer privacy and sleep-friendly space.
Stained glass door
Adding a stained-glass door made entirely of Pantone swatches would be a stunning design element that would perfectly reflect your unique personality and style. You may add the door above the stairway or at the entrance to enjoy the colorful reflections.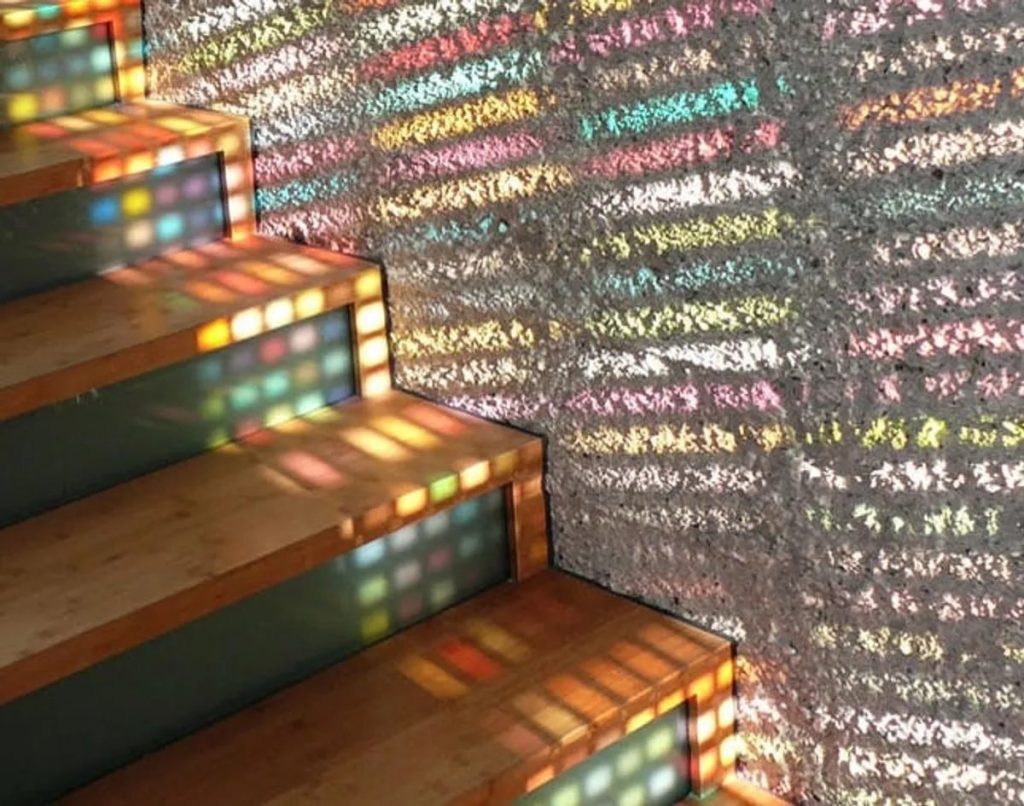 These colors will change with the change in the light outside. This will leave your guests intrigued by the colorful array of hues on your door, and would love to learn more about how you chose the specific Pantone colors for your design.
Moon lamps
Moon lamps are becoming increasingly popular for home decor. For those who don't know, moon lamps are essentially lights that mimic the look of the moon. And while they come in different sizes, one of the most popular places to put them is on the floor or in a window.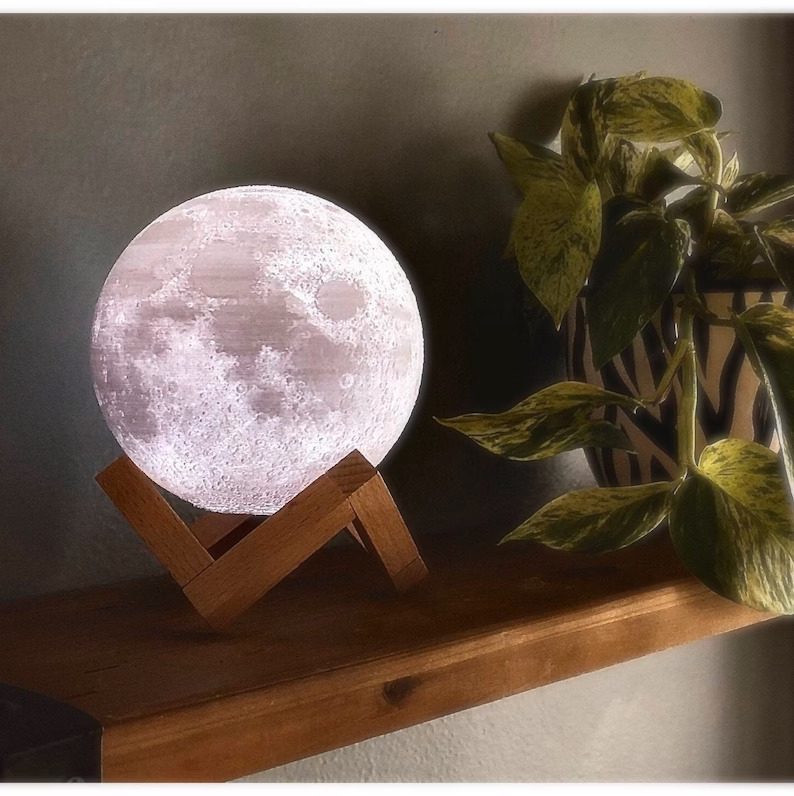 There are a few reasons why people choose to use moon lamps around their homes. For one, they can be beautiful and add a touch of whimsy to any room. But they also have some practical applications. For example, many people find that moonlight is calming and helps them sleep better at night.
Glow-in-the-dark murals
Using glow-in-the-dark murals as a stunning design element is a great way to energize any room in your home. Not only do they look great, but they can also help to create an exciting and playful atmosphere for you and your family. Plus, they're perfect for kids' bedrooms or playrooms.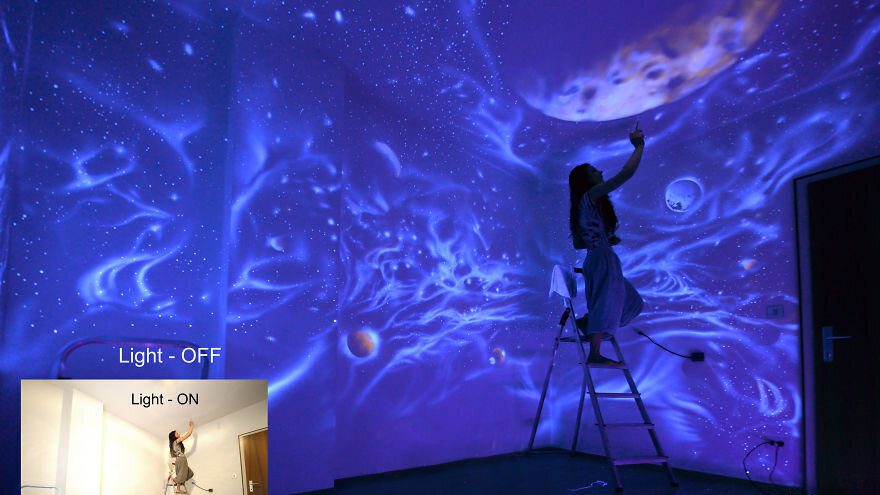 Just imagine turning off the lights and watching your wall come to life with a beautiful glowing mural. It's sure to excite your guests and add some extra fun to any party or gathering. You may choose to cover all the walls or just one to work as a backlight.
Modern rock art on the wall
Installing a modern rock art installation on your wall is great for creating an impressive design element in your home. There are many different ways to go about this; the best may depend on your style and the look you are looking for. Choose an abstract design that incorporates geometric shapes and lines.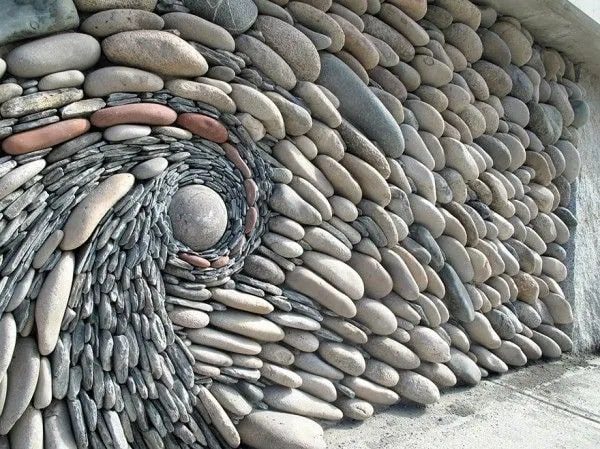 This type of design can be both eye-catching and stylish, and it will add a touch of sophistication to any room. Consider using real rocks or stones in your installation for a more natural feel. There are a variety of patterns or even mural-style portraits you can make.
Dreamy submarine bathroom
Submarines are often thought of as dreary, dark places. But what if your submarine was instead a colorful and dreamy place? Here's how you can create a submarine-themed bathroom that is both fun and inviting. Use bright and bold colors for a submarine-themed bathroom.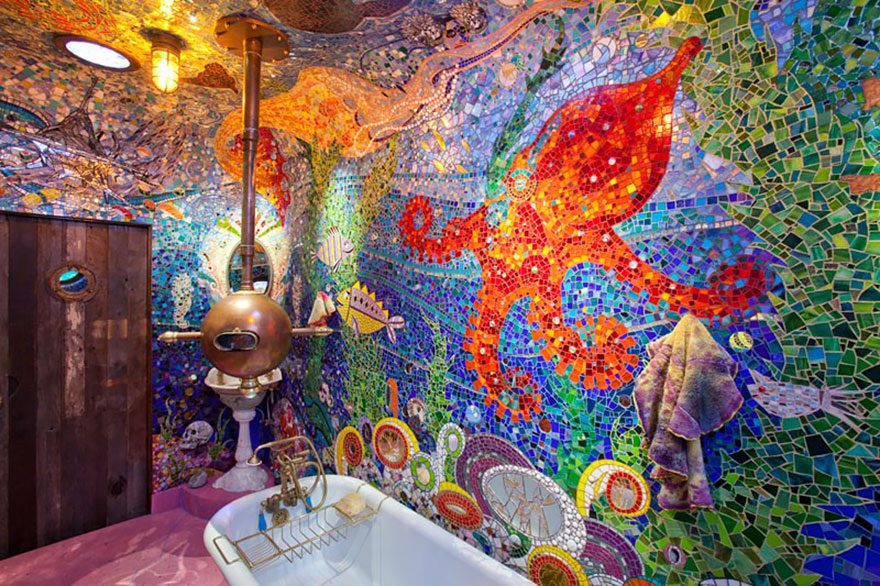 Reds, oranges, yellows, and greens will all work well together. Then, start picking out decor that matches your chosen colors. Look for fish-shaped soap dispensers, octopus shower curtains, and starfish towels. Adding little touches of undersea life throughout your bathroom will bring the theme to life.
Add some forest vibes
You can always bring nature inside your home, even in something as simple as a small chandelier. It's a simple solution for anyone missing the great outdoors. Moreover, it would be calming to have this beautiful forest-themed lighting hanging overhead, especially in the dark.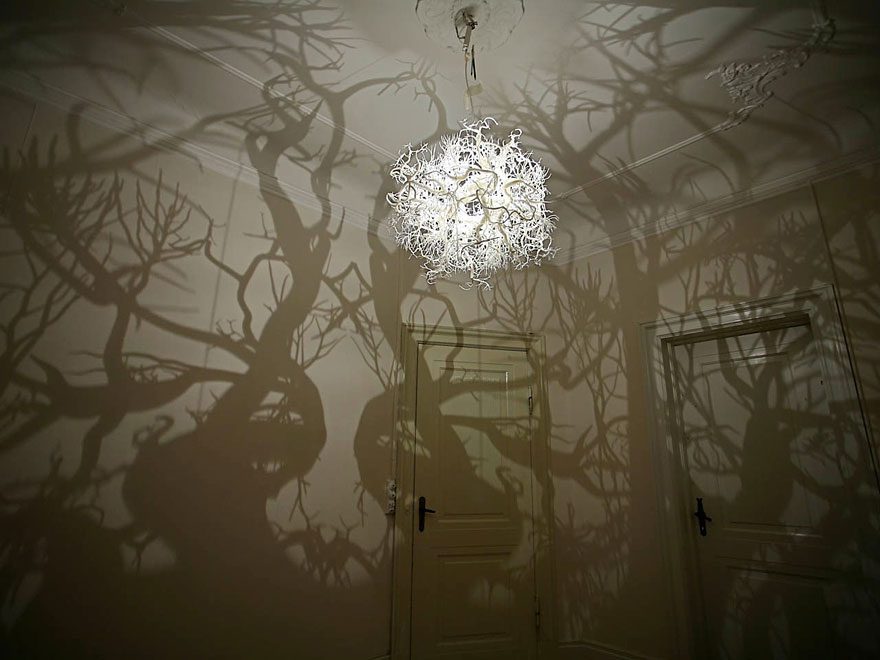 With this type of chandelier, you could easily turn any room in your home into a serene and magical forest retreat. The possibilities are endless with this type of chandelier. You may even turn your bedroom into a stunning nature-themed oasis.
Treehouse bed
Are you looking for a way to make your kid's bedroom feel like a magical oasis? If so, a treehouse bed might be just what you're looking for. Treehouses evoke a sense of wonder and imagination, and there's no doubt that kids would love sleeping in one.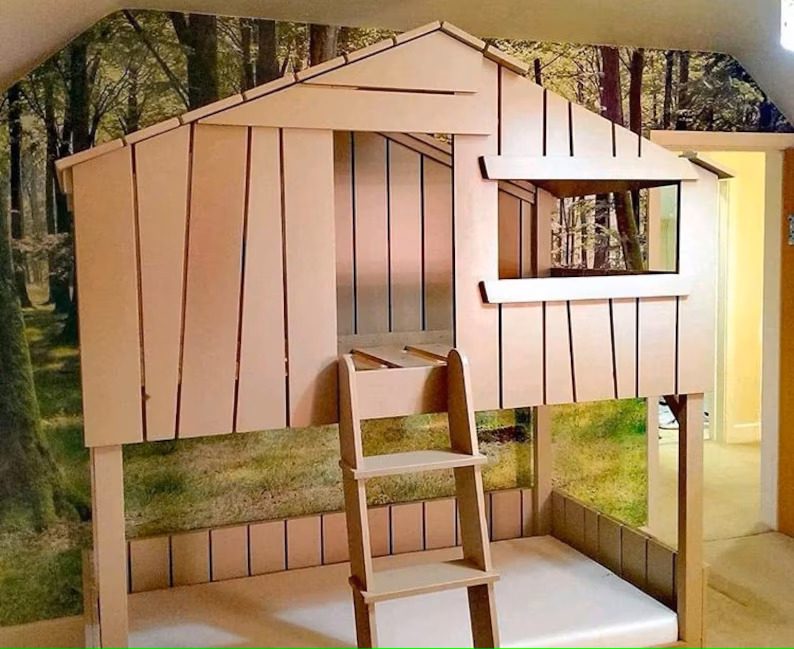 Plus, it would be a unique addition to their room. When buying the bed, you'll need to ensure that the treehouse bed is big enough for your child. Additionally, you'll want to ensure that it's sturdy and well-constructed — after all, safety is always the top priority.
Calm reading nook
Making a reading nook by the window can add charm and character to any room and is also a great way to maximize natural light. The first step is to look for the perfect spot for your new reading nook.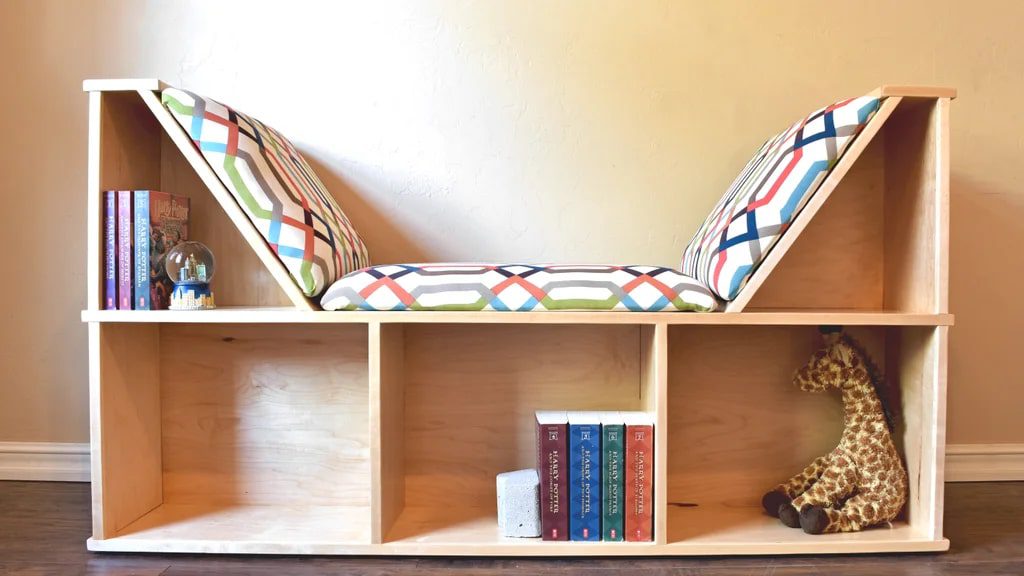 Look for an area with plenty of natural light so you can curl up with a good book during the day. Also, remember that you'll want to reach your books easily, so make sure the space is comfortable and convenient.
Starry bathroom floor
The sky has always been a source of fascination and inspiration for people all over the world. With a little bit of imagination and some elbow grease, you can turn your bathroom into a star-studded oasis. What a relaxing way to unwind in a hot bath!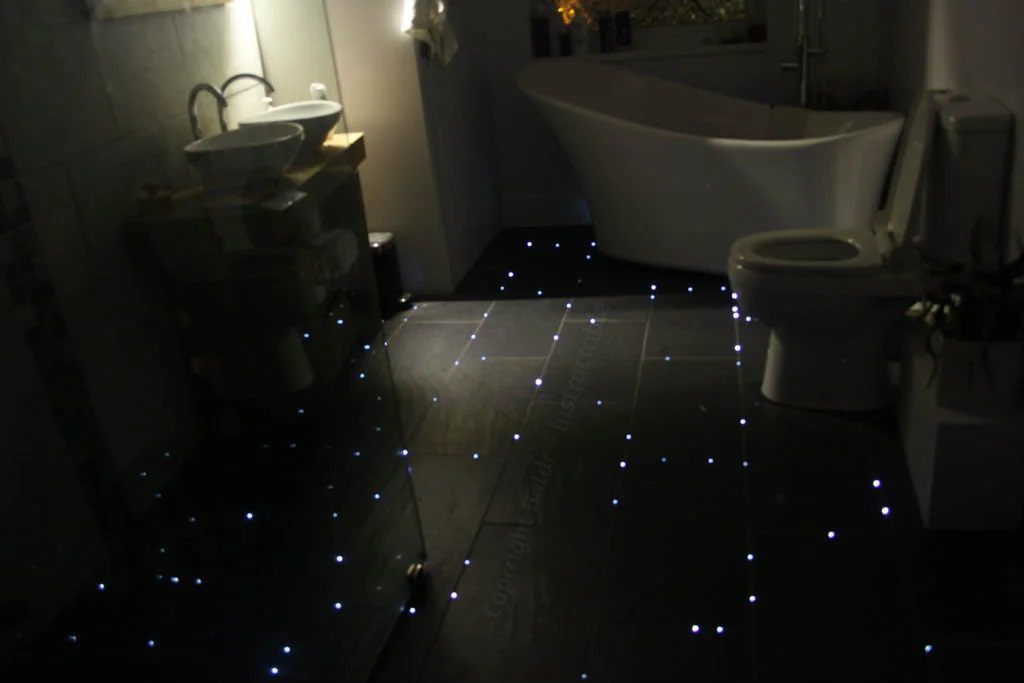 First, prep the area by removing any carpet or rugs. You'll want a smooth surface to work with so that the optic fibers can lay flat. Next, clean the floor thoroughly. Once the area is prepped, it's time to start laying down your fiber optic light cable.
Geometric living room wall
No matter what your style may be, there's no denying that geometry can make for some seriously chic living room decor. From angular coffee tables to statement-making lighting fixtures, these eye-catching pieces are sure to add some major wow factor to your space.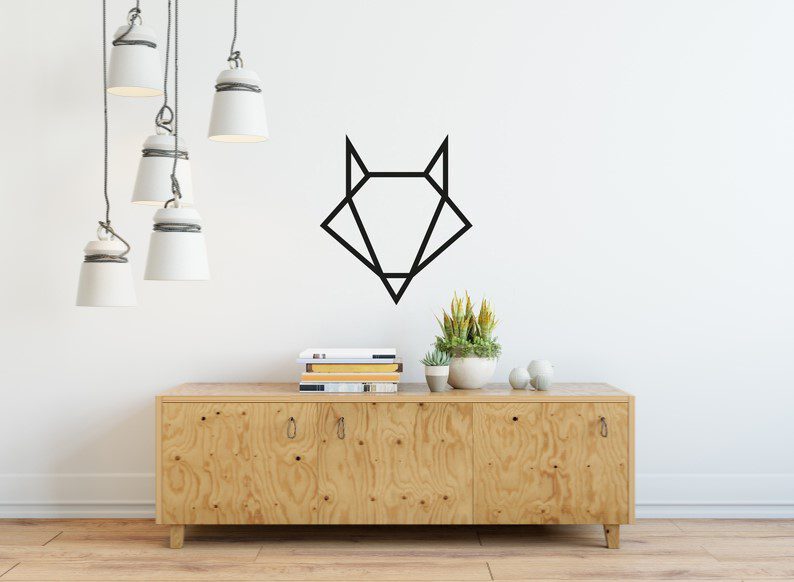 When it comes to incorporating geometric elements into your room design, think big. That means opting for furniture with clean lines and sharp angles. If you're looking to make a statement, go for pieces that feature big, bold graphic patterns.
Masking tape decor
Decorating with masking tape is a great way to add color and interest to your walls without spending a lot of money. You may use masking tape to create stripes, geometric patterns, or even randomly placed pieces of art. It's easy to remove and rearrange, so you'll never get tired of the design.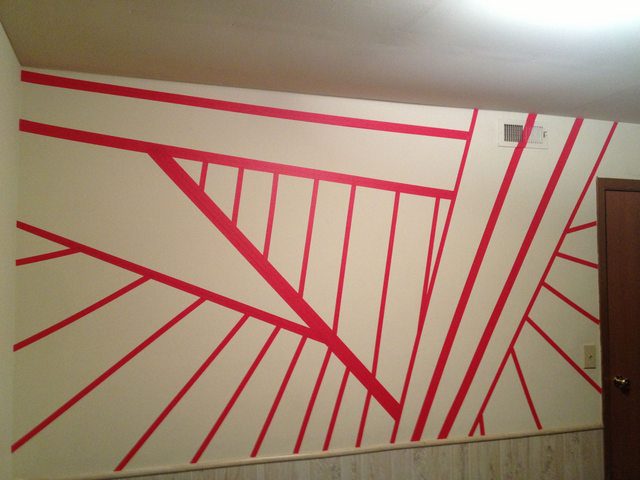 First, choose a color scheme using one or more colors. Then plan out your design — use a pencil and paper to sketch what you want your final design to look like. This may help you visualize the finished product and ensure that everything is evenly spaced.
Locked wooden floor pattern
Why not add some intrigue to your home decor with an MC Escher-inspired wooden floor? It's the perfect way to spice up any room and make a statement. Plus, it's a great design element that will give a quirky touch to your living space.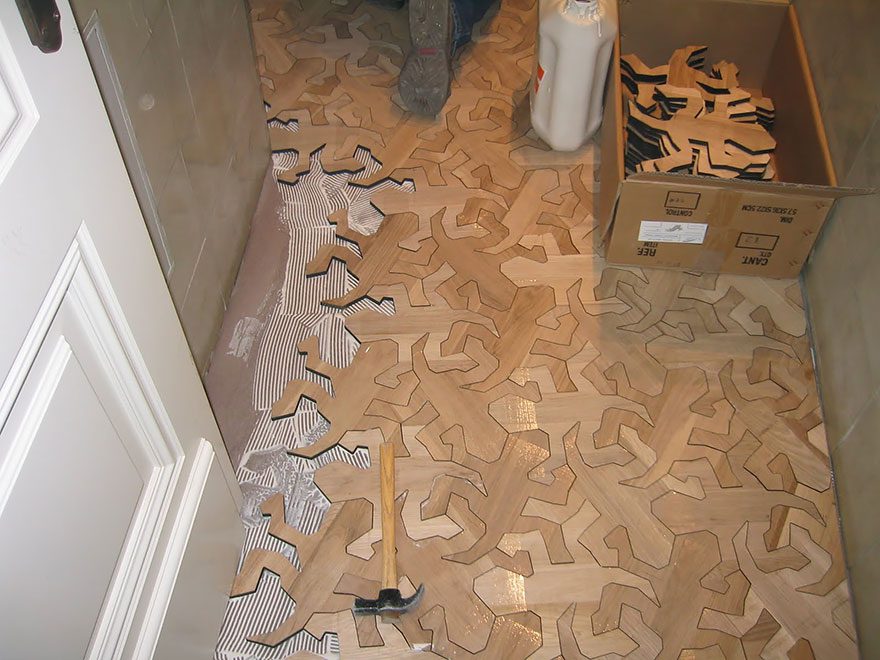 To create this look, you'll need some interlocking wooden floor tiles and a lot of patience. The key is to ensure all the tiles are evenly spaced and aligned before you start locking them together. And be sure to use a level when placing the tiles so everything looks nice and symmetrical.
Glass art for walls
There's no shortage of stunning glass art out there, and it's easy to see why it's such a popular choice for wall decor. The reflective qualities of glass lend themselves beautifully to catching and dispersing light, creating an ethereal and dynamic presence in any space.
And what's more, glass is also very versatile — you can use small pieces of sea glass to create intricate patterns or go for something more abstract by using larger chunks of colored glass. When choosing the design, consider the size and scale of the piece you want to create.
Brighten up with a colorful rug
It's fantastic what a difference a little color can make in a room. A colorful rug can brighten things up and add a touch of personality and liven up an otherwise bland space. Moreover, these will add some color to your room without painting the walls.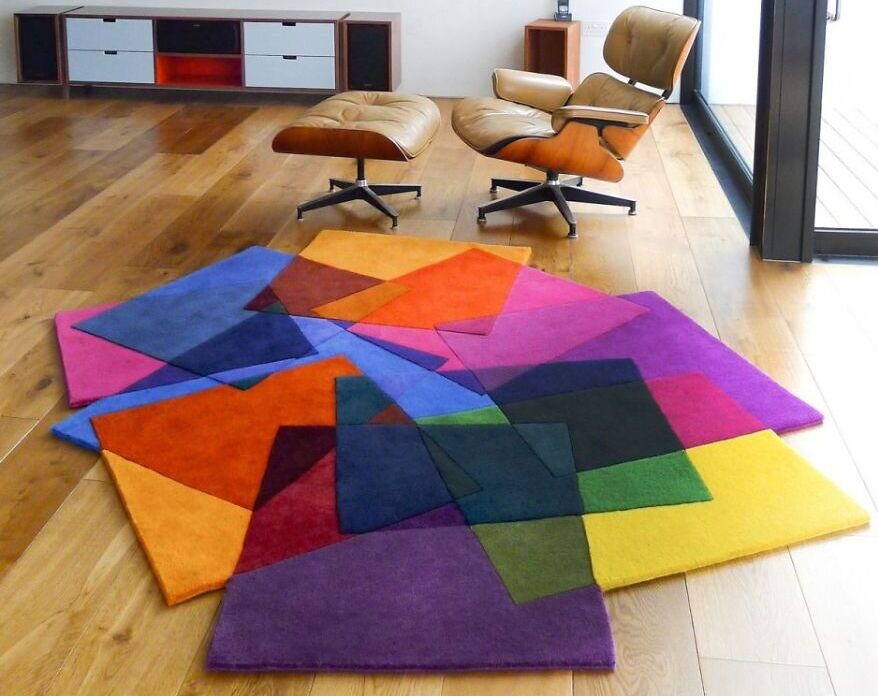 Rugs come in all sorts of colors, patterns, and textures, so there's definitely one out there that will fit your style. Not to mention, they're relatively inexpensive and easy to find. Whether you're on the hunt for something bold and vibrant or sophisticated, a colorful rug is a great idea to give your room a major style boost.
Prism table for decor
Looking for a way to add authentic personality to your living room without spending a fortune? Consider swapping out your coffee table for a sparkling prism table! It'll make a bold statement and add a colorful charm to the space when light hits the right spot.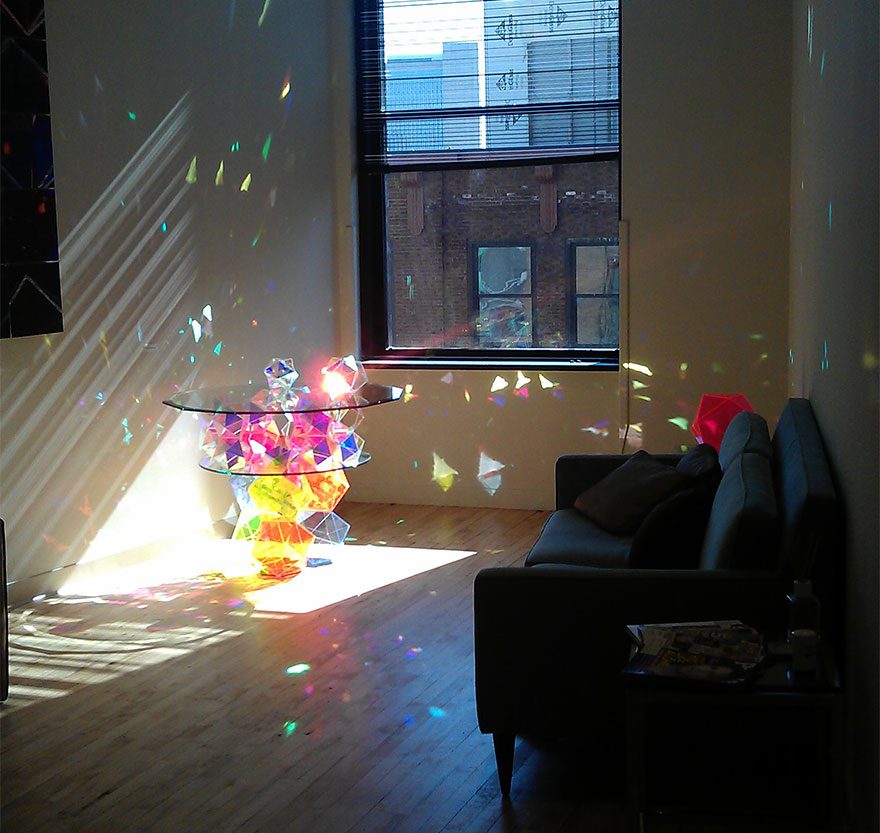 You'll have a fun time just staring at the different colors emitted by the prisms. Whether you choose an elegant clear glass version or one with colorful crystals, this prism table may change the whole mood of the room. Keep the rest of the furniture simple to balance the elements.
Sailing to Neverland
If you want to live your pirate dream, installing a ship-shaped bed in your bedroom is the way to go. Not only will it make sleeping more fun, but it will also give your room an authentic pirate feel. There are plenty of designs, so take your time and find one you adore.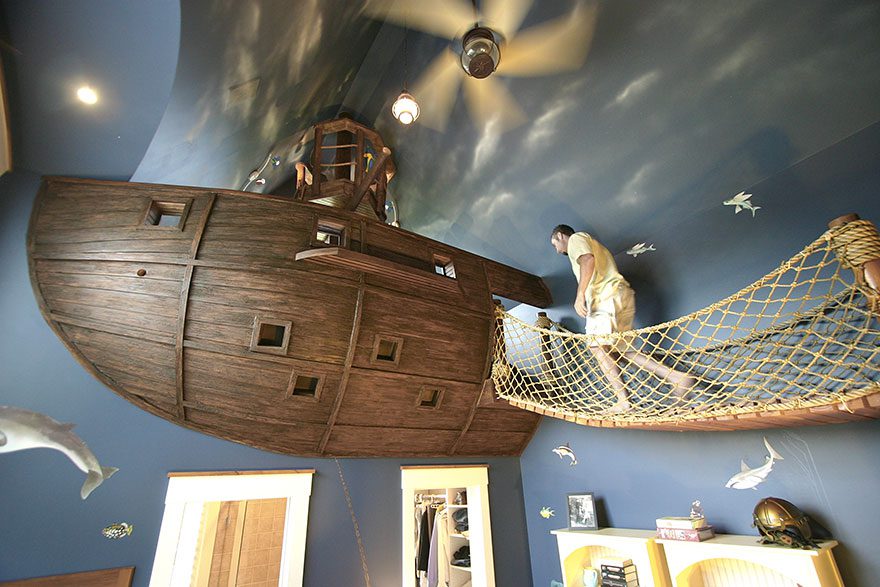 You can even get creative and DIY ones if you're feeling particularly ambitious. Make sure your room is ready for seafaring adventure by adding some finishing touches like anchors and wave-pattern. You may also add some faux sails and hammocks around the bed.
Sink makeover with bicycle
A sink makeover with a bicycle as the base could be a fun and inexpensive way to add some personality to your bathroom. Plus, it would be a great way to recycle an old bike that's just collecting dust in the garage.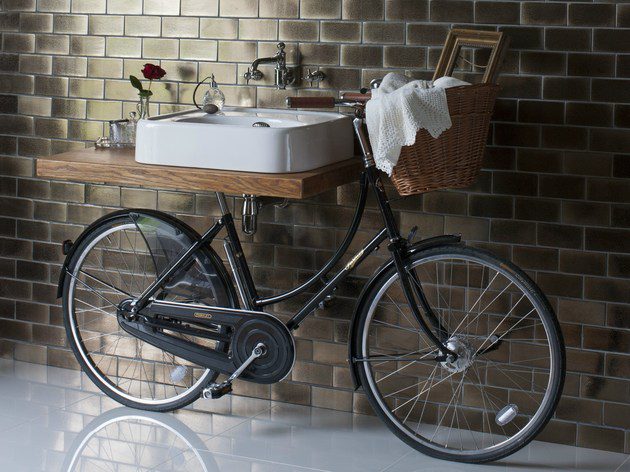 Remove the sink from its current location and take off the faucet and drain. Then cut the bike in half so that the top bar is about level with the edge of the sink. Next, use some plumber's tape to attach the sink to the top bar of the bike. Finally, reattach the faucet and drain.
Designer sink
Installing a designer sink is a great way to add a touch of luxury to your home. But before you install one, there are a few things you need to know. First, make sure the sink is made of high-quality materials. There are a lot of knock-offs out there, so buy from a trusted source.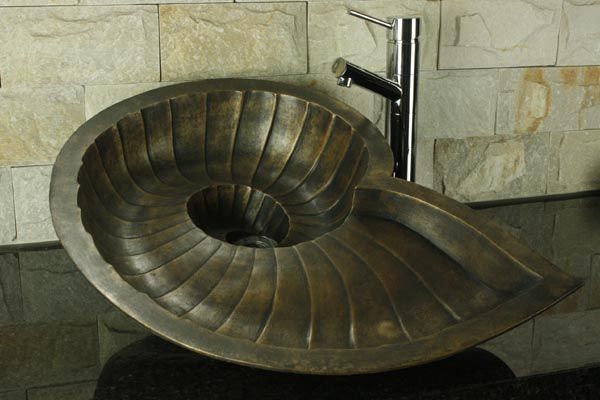 Second, ensure the sink is the right size for your bathroom. It should be big enough to wash your hands comfortably but not so big that it takes up too much space. Finally, be sure to follow all the specific instructions carefully. Designer sinks can be delicate, so handling them with care is important.
Skateboard-friendly home
We all get how annoying it is when we want to go skating, but the weather doesn't cooperate. Or when we want to skate indoors but our parents tell us no because they don't want us ruining the furniture. Well, what if there's a way to have your cake and eat it too?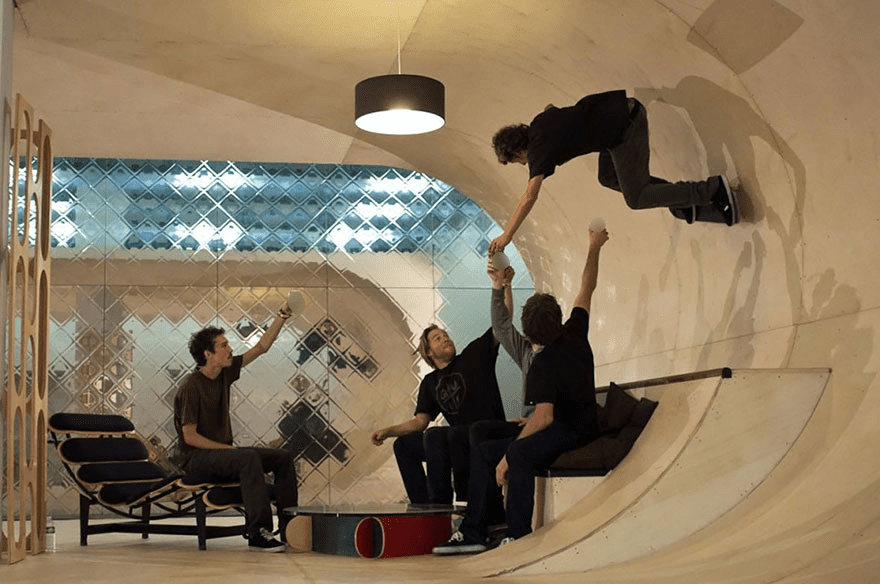 With a skateboard-friendly home, you can skate indoors all year round without having to worry about damaging your property. The key is to incorporate ramps into your design. Indoor ramps can be made from nearly any material, from wood to metal to plastic.
Lounge seat by the window
Designing a lounge seat by the window is a great way to maximize your relaxation and enjoyment of the natural world outside. Whether you're looking to take in a view, bask in some sunlight, or just get some fresh air, a lounge seat by the window is perfect for the job.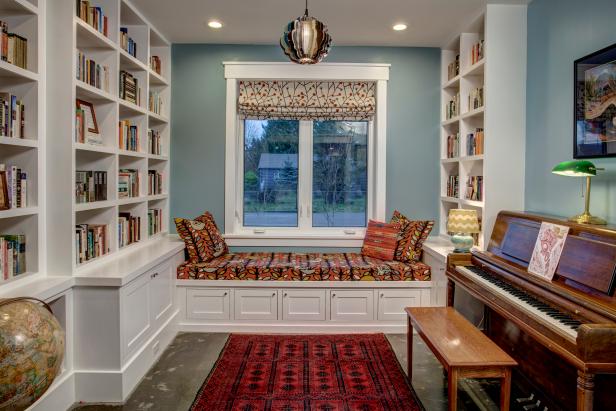 Make sure to choose one that's comfortable and allows you to add plenty of cushions and pillows so you can truly relax! It will also help create a soft, rustic appeal in your home. You may add some storage under the lounge space to maximize its use.
Glass walls for natural light
There's no denying that sunlight is the best source of natural light. But let's face it, not everyone can have a wall of windows in their home or office. That's where glass walls come in. Glass walls are a great way to let in natural light without compromising privacy.
They also offer the illusion of more space, which is always a plus. If glass walls pique your interest, and you're thinking about installing them, there are a few things you should keep in mind. Also, think about how much privacy you need.
Hammock over the stairs
Want to add a little bit of extra relaxing space to your home? Try adding a hammock over your stairs! It's the perfect area to take a break and relax while still being close to the action. Plus, it'll add a touch of whimsy to your décor.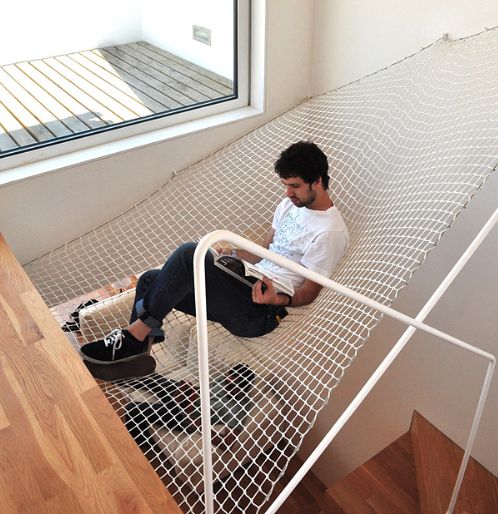 Use sturdy hooks or nails to hang the hammock so that it's secure and won't slip. Place the hammock at an angle so that it's not directly over the stairs. This will help prevent anyone from accidentally falling down the stairs while using the hammock.
A thousand stickers later…
Kids love stickers and paint, so this is a great way to get them excited about decorating their room. Plus, it's a fun project for the whole family. Just be sure to use washable paint and stickers, so you can easily clean up any messes. Just be sure to help them choose colors that will be complementary.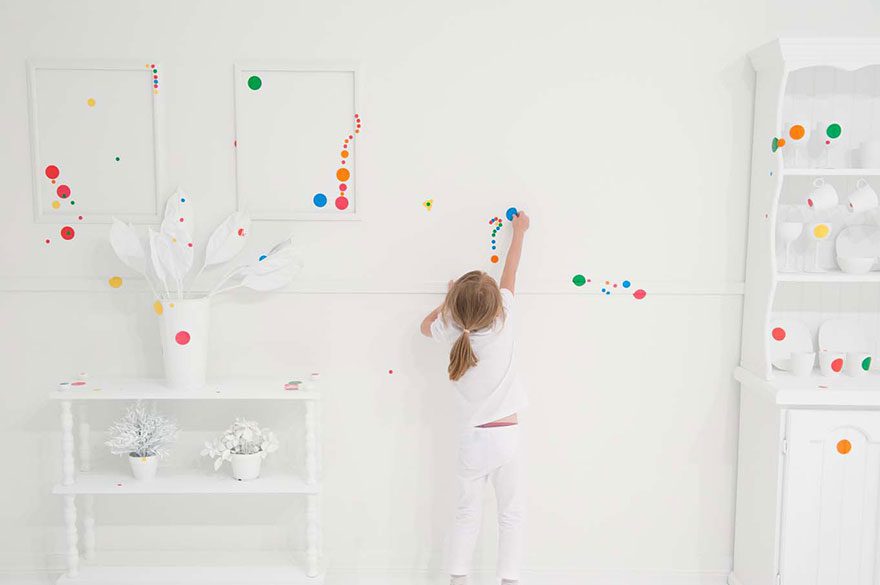 This may help in creating a cohesive look in the space. And plan ahead, so you have enough time to let the paint dry before putting the furniture back in the room. Besides, ensure they take care while painting to avoid any accidents.
Aquatic theme fireplace
Who wouldn't love the sleek and elegant beauty of an aquatic-themed fireplace? This design is inspired by the natural grace of octopuses and the dark sea, with a cool dark hue that brings drama to your home — the perfect centerpiece for a beach-themed room or if you want industrial looks.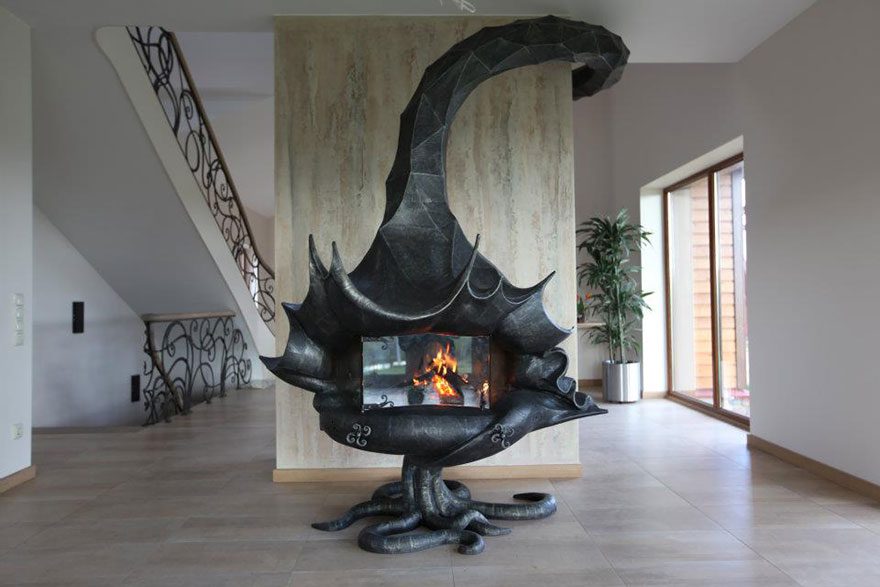 Pick a size that adds a statement to the space and looks authentically designer. Moreover, a darker fireplace will add rustic vibes similar to a fantasy movie. You may have all the warmth and comfort you need on chilly winter nights while staying true to the theme.
Book lovers dream
This is a great idea for any book lover! Not only will you have a beautiful headboard, but you'll also be using your books in a fun and unique way. Choose the right books that are almost the same size. You should check out bookstores for secondhand books.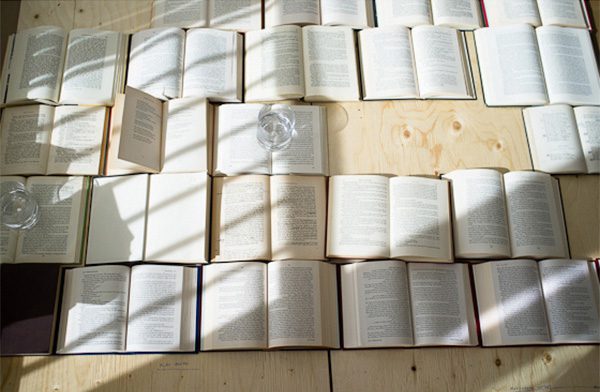 Stick the books on top of each other, making sure that they are all aligned evenly. Tape the spine of each book together so that the stack stays together. Secure the headboard to the wall above your bed, ensuring it's centered properly.
Don't cut down the tree
There are a lot of benefits if you choose to build your home around a large tree. For one, it provides shade and cools the home in the summer. It also helps to keep the property values up by increasing the curb appeal. It'll be a waste to cut down the tree.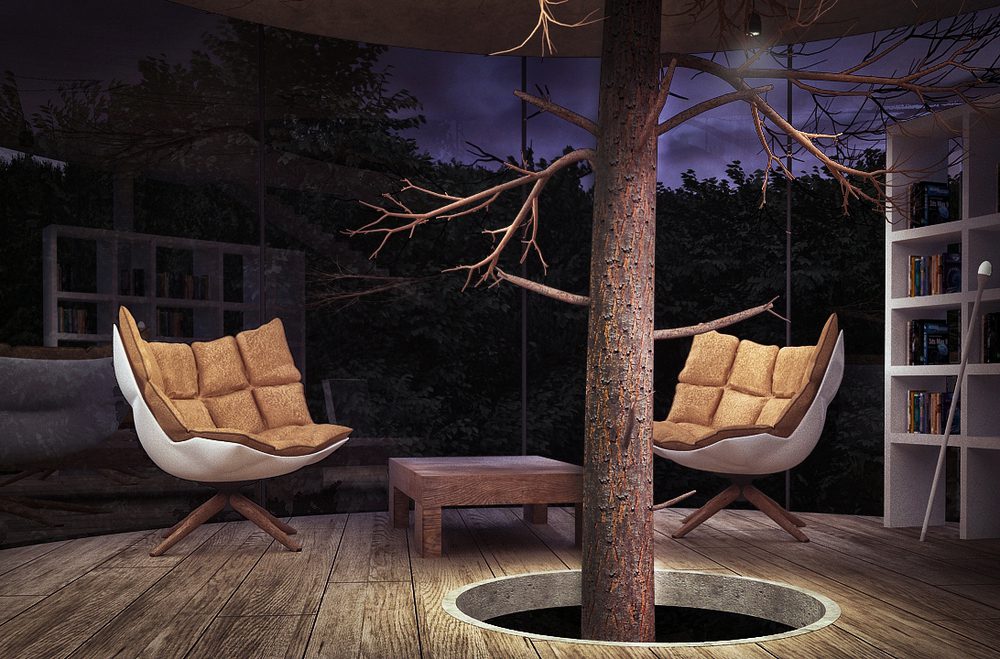 It provides shade and cooling, helps prevent erosion, and keeps the soil healthy. So before you knock down that big oak in your yard, think twice! There are plenty of other ways to construct your home around the tree without sacrificing one of nature's most beautiful creations.
Mexican art kitchen tiles
Mexican art kitchen tiles can add a colorful and vibrant touch of culture to your kitchen décor. They're beautiful, durable, and easy to clean. Plus, their unique hand-painted designs are sure to make a statement in any home without too much drama.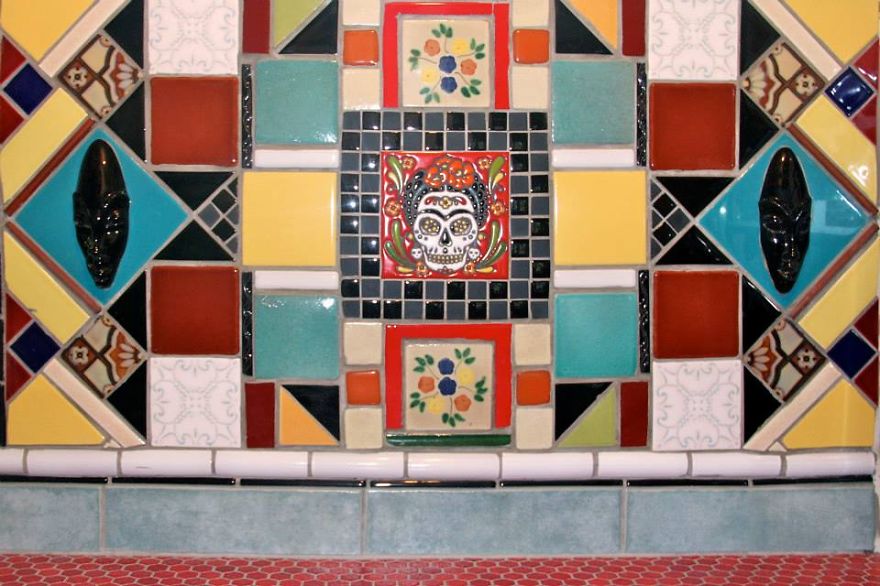 Whether you're looking for a traditional Mexican design or something more modern, you'll surely find the perfect kitchen tiles. Just ensure to choose a style that reflects your personality and unique sense of style. After all, your kitchen is one of the most important rooms in your home.
Moss wall for lush greenery
Installing a moss wall in your bathroom is a great way to add a touch of luxury to your space. Bathrooms tend to be damp and humid, which is perfect for mosses! However, make sure that the area you choose gets plenty of indirect sunlight, as they will need some light to grow.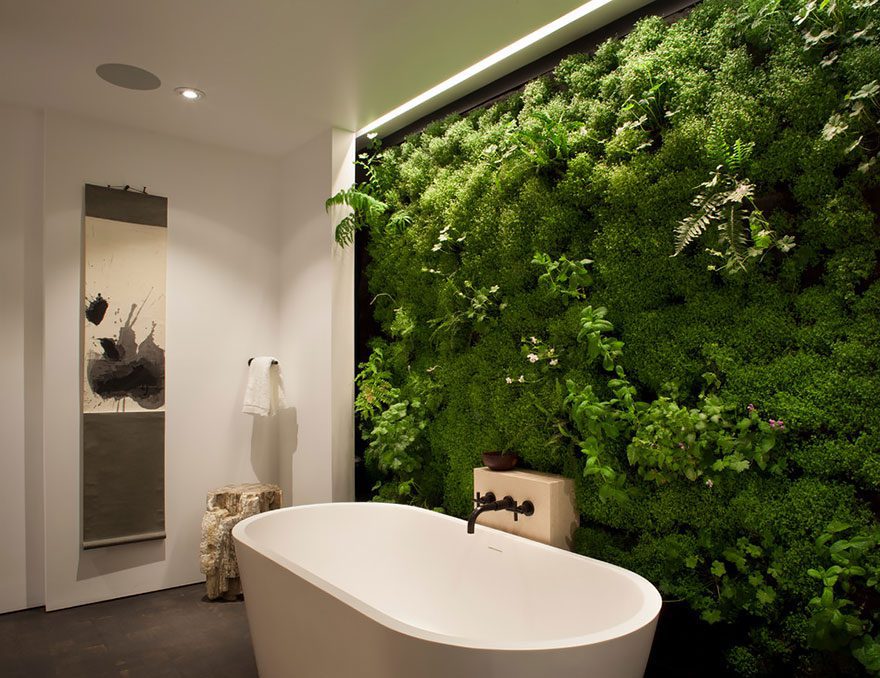 Ensure that the surface you're attaching the moss to is clean and free of debris. Start by painting or priming the wall if necessary, then use a strong adhesive like Gorilla Glue or rubber cement to attach small pieces of moss and secure them to the wall.
Stair storage
Why not kill two birds with one stone by adding storage space to your stairs? This DIY project will certainly save you a lot of space. Not only will this make it simpler to move around your house, but it can also be a stunning design element.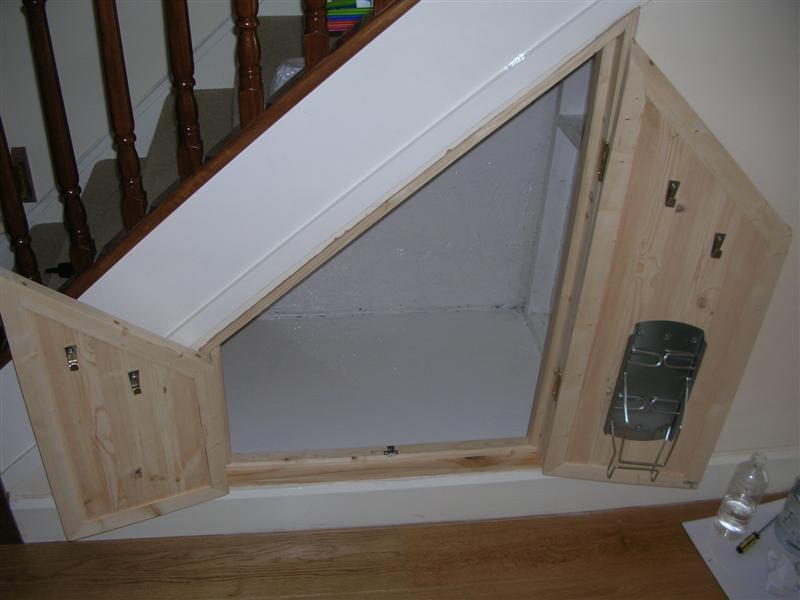 Some great ideas for storage on your stairs include cubbies, shelves, or even small cabinets. You can even use it to store the hardware tools you used to build it! Plus, it can be a fun way to add some personality to your home.
Optical illusion floor
When creating an optical illusion with depth and height, it's important to use a material that can create a sense of perspective. Glass is the perfect material for this purpose, as it can be molded into various shapes and sizes to create the desired effect.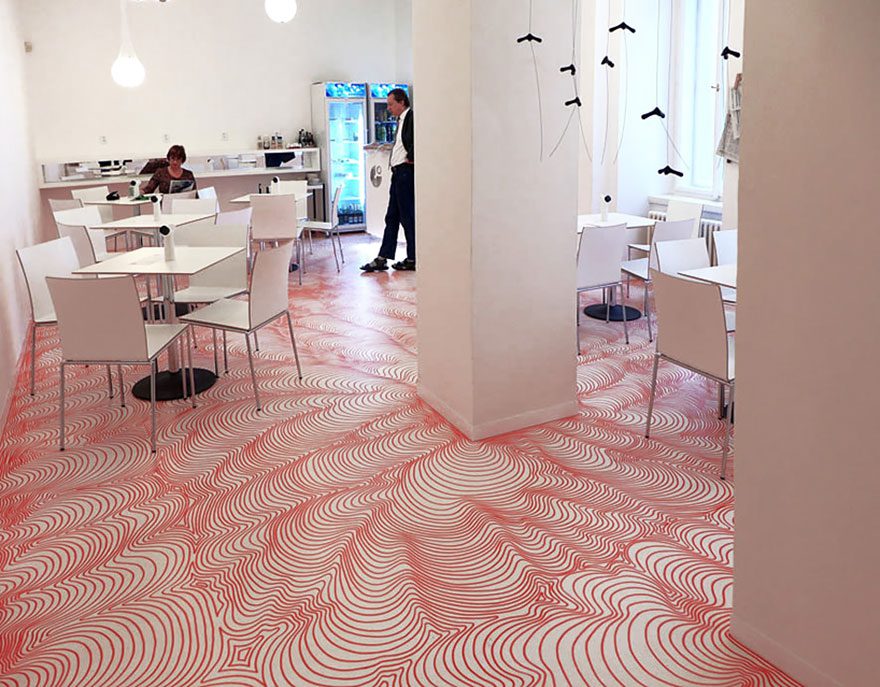 You may include a long shaft under the glass to give an illusion of depth. This will make the floor look fascinating and thrilling while walking. Another way to create an optical illusion with depth and height is to use a marker to draw over the floor.
Massive wood log table
If you have access to a massive wood log, don't shy away from using it as a table base for your dining room. The process of turning a wood log into a massive table is not as difficult as it might sound. With the right kind of tools and a little bit of effort, it's achievable.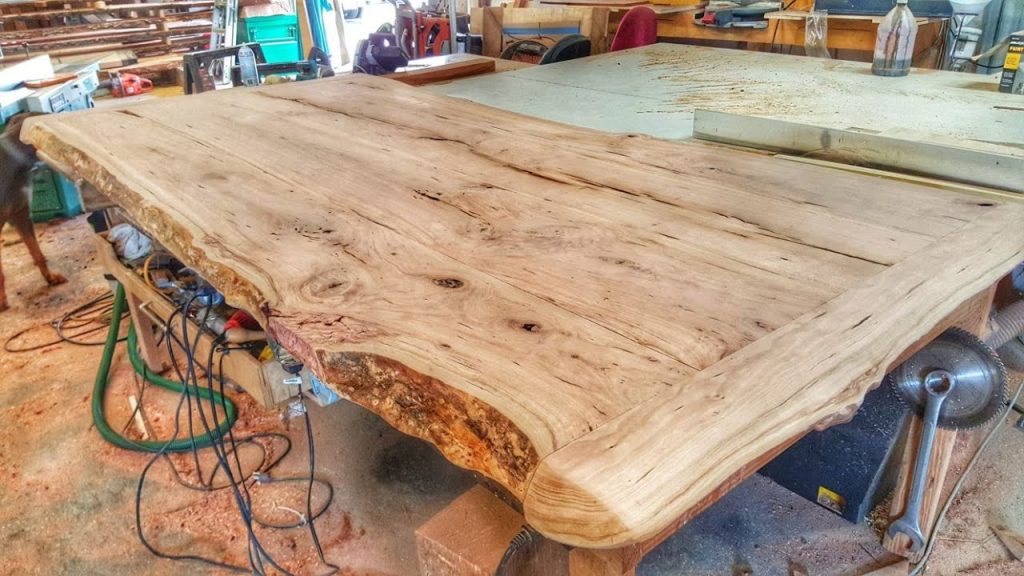 You need to cut it down to size and shape it a little to work as a table base. Moreover, make sure it is finished by sanding and sealing the wood. Find chairs in the same color as the log to ensure they look cohesive. Set the whole dining room with some soft lighting and chandeliers.