Artist Paints Realistic Animals On Glass Surfaces For Her Son
By Stephen M January 1, 2023
---
A Romanian artist, Silvia Popescu, has taken realistic art to another level with her glass paintings. The artist creates realistic paintings on glass surfaces, and they're just not for decoration. According to the artist, people can still use the glasses to drink whatever they want.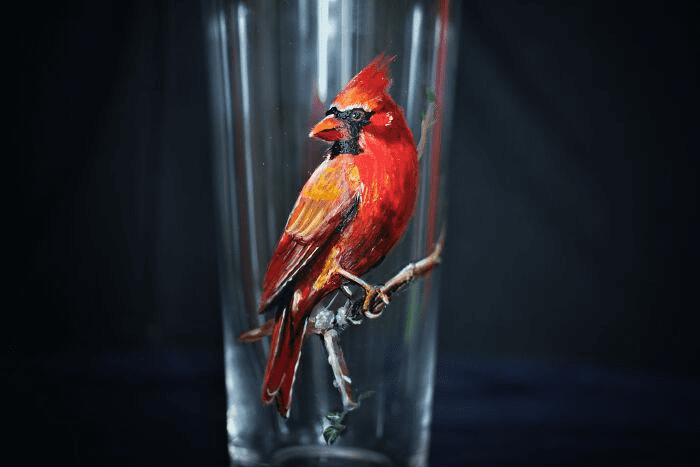 Her glass works look so real that, without a careful look, one may think they are stickers instead of hand-painted art.
Born in Bucharest, Silvia started painting at a very young age since her family was full of artists. With her grandfather being a sculptor, Silvia's mother picked the art, which she passionately passed on to her kids. According to the artist, she didn't have the chance to meet her grandfather but learned all the basics of paintings from her mom. And that was enough to propel her painting talent.
Silvia graduated from The Academy of Fine Arts in Bucharest. However, as a graduate, she struggled to make a living from paintings, just like many other artists. As such, she picked on other jobs, including graphic and web design, and also worked as a cake decorator.
Her love for glass painting started after becoming a mother. As a mother who would do anything to make her son happy, she realized that glass paintings did the magic. She started painting realistic animals on glasses for her child's amusement.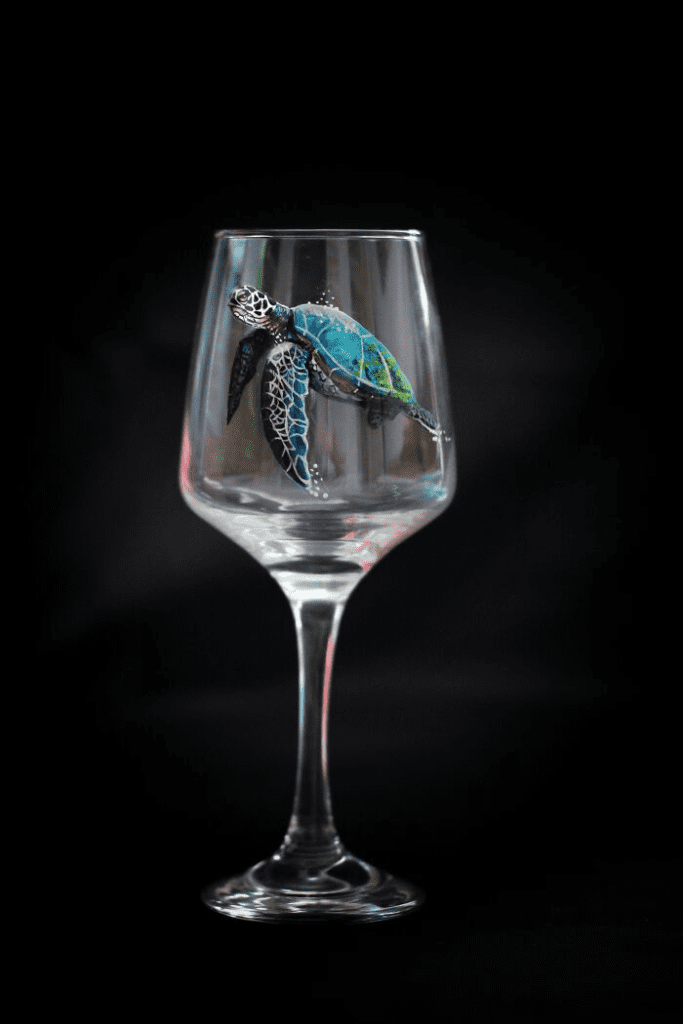 This was when she realized that glass was also a perfect surface for painting. She discovered that the surface gave each image extra dimension and depth.
If you loved her art as much as we did, you could always buy Silvia's signature works directly from her Etsy page. This way, you can have one of these beautiful glasses in your home, and you can also support her work.