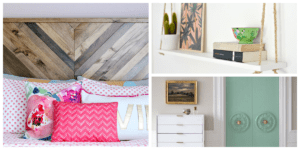 45 Unique Ways To Transform Any Bedroom Into A Stunning Space
By Navkiran K
---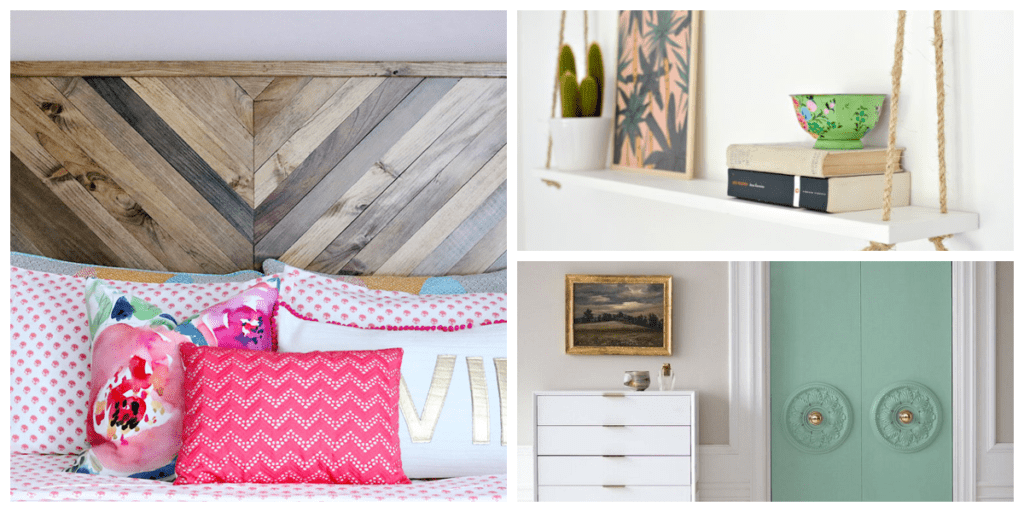 After some time, your bedroom decor may start to look dull. Luckily, there are so many beautiful DIY bedroom decor ideas to try, and each one can be unique and special. With a few fun changes, you can make your favorite room look all new.
Whether you wish to add a touch of whimsy or create a more sophisticated look, plenty of options are available. Some can include a pop of color with a bright abstract mural or fun patterns and shades like polka dots for your bedding. You can also opt for bold colors like hot pink or lime green.
If you feel that your bedroom could use a pick-me-up and aren't afraid of DIY, keep reading to find some simple bedroom decor ideas to try!
1. Pompom Pillows
This DIY pompom pillow is fun and will add personality to any chair! You'll need a pompom maker or a large needle, scissors, thread, and fabric for the cover. Sew the pieces together using a zigzag stitch, making sure you leave a small opening for stuffing.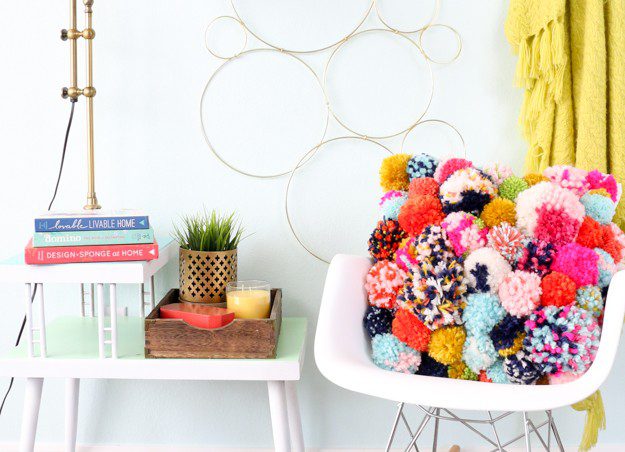 Stuff the pillow with a soft fabric or old clothes, and close the opening with a fabric button. Make pompoms using wool yarn. Attach the pompom maker to a thread spool and use it to create the pompoms on top of the pillow. Sew on the front of the pillow.
2. DIY Bedside Bench
When looking for a simple and inexpensive way to create a bedside bench, your imagination sometimes limits your options. But don't worry, we have some ideas. You can use foam insulation, plywood, an old rug, and some bench legs to create a sturdy and comfortable seating area.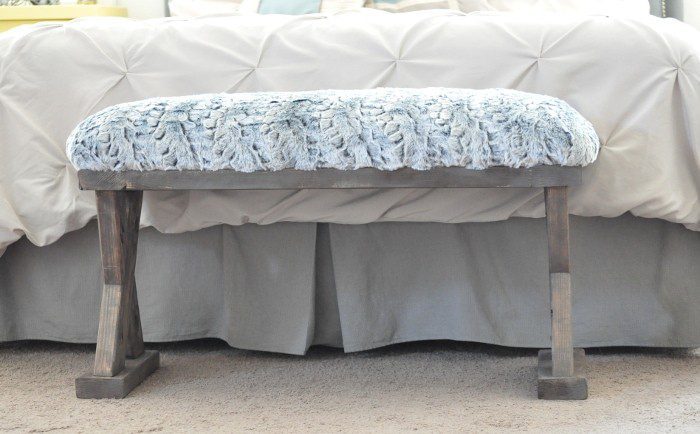 To build the bench, start by cutting the plywood and foam insulation to the desired dimensions using a power saw or a drill. Next, use the screws and nails to attach the foam insulation to the plywood's frame. If you're using an old rug, be sure to hem it all around et voila!
3. Painted Rug
If you're up for a fun project and want to spruce up your living space with some color, consider painting your rug! This DIY project is easy to follow and can be done in just a few hours. First, prep the area. Make sure all furniture and floors are clear of any debris before starting.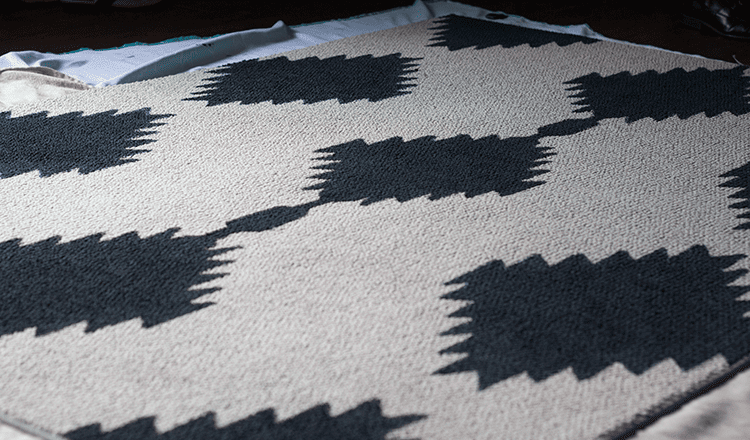 Next, select the thick rug fabric. Begin by drawing patterns on the rug and paint it using bright colors. Work from one end of the rug to the other so that the paint covers the entire surface. When you're done, place your new rug in the bedroom!
4. DIY Morocco Headboard
If you'd like to add a Moroccan vibe to your bedroom, making a DIY headboard is one of the ways you can do that. You'll need a wooden board, patterned rubber mats, wood glue, screws, and paint or stain. Start by measuring the width and height of your board and mats.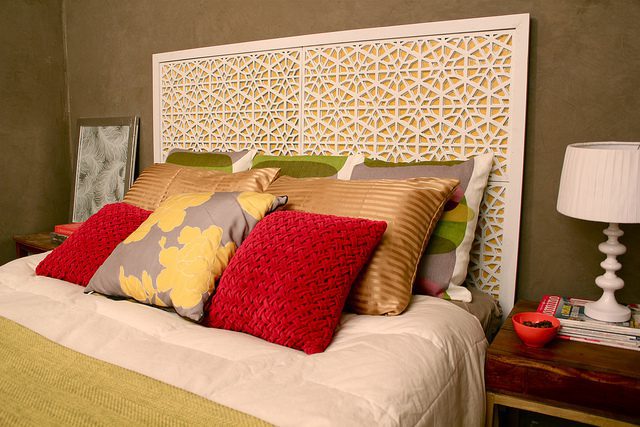 After that, paint your mats as well as the board in the color of your choice. Once the paint dries, attach the mats to the wooden board using glue and nails. When you're done, enjoy the feel of Casablanca in your home!
5. Jute Fairy Light Shades
If you have fairy lights lying around and some jute material, you can make some pretty versatile covers for your bulbs. First, cut a piece of jute that is about twice the diameter of the fairy light bulb and roll the jute rope to form covers for the bulbs.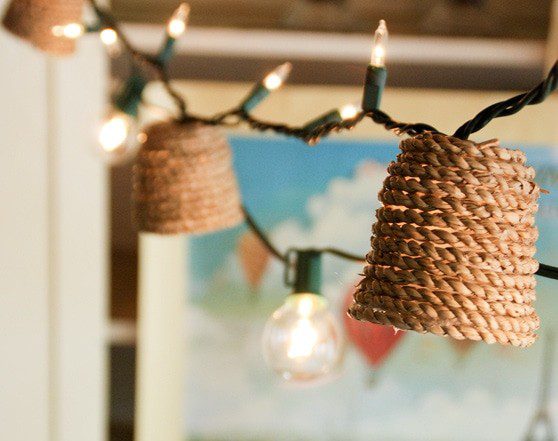 You can use a glue gun to attach the ropes, so they stay in place. Attach these to the bulbs. You may alternate the lights with one jute covering and one without. To spruce things up, you can dye the jute and use various color combinations. Thank us later!
6. Roman Numerals Clock
Here's a fun project you can even do with your kids at home. All you need is wood, a clock-making kit, and Roman numerals stickers. To begin, cut up a piece of wood that's the same size as your clock kit so they will fit together perfectly.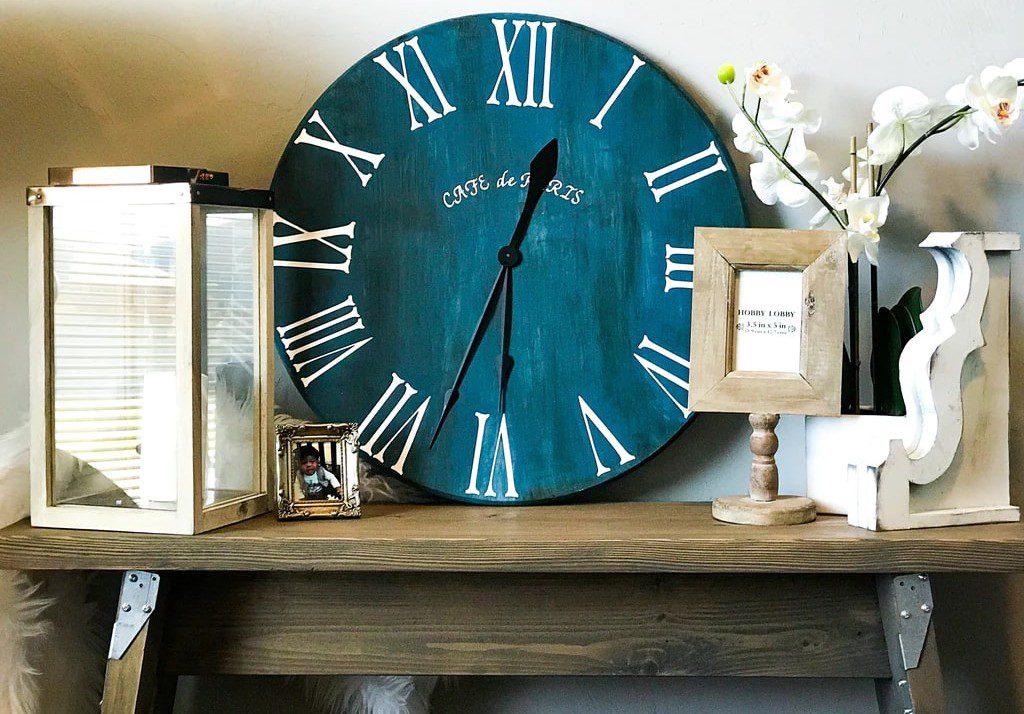 Drill a small neat hole in the center of your wood panel and screw in your clock face. Apply Roman numerals stickers to your clock panel and ensure they are in the correct order. You may also paint the numerals with a thin brush in whatever color you desire.
7. Handmade Shag Rugs
Wool is a fantastic material for handmade shag rugs because it is durable, warm, and soft. It's also a natural fiber, so it will not irritate your feet or cause allergies. A handmade rug sounds perfect for curling up on in front of a fire in winter.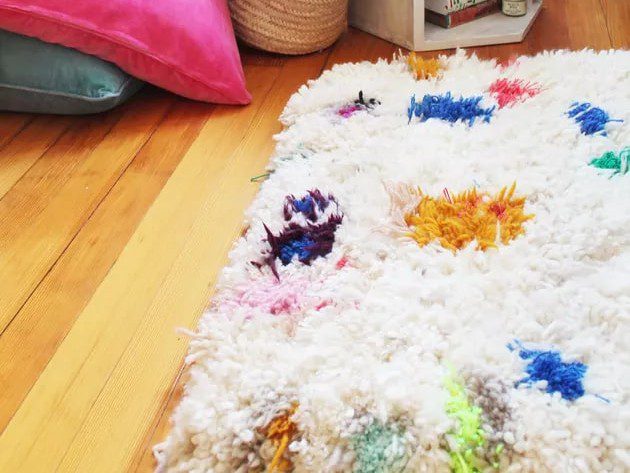 The first step for this project is measuring the area you want to place the rug. Next, determine the size of the woolen yarn you need. You can purchase wool yarn in various weights and colors or use leftover yarn from other projects. Once you have that, begin knitting the rug.
8. Gem-covered Mirror
Looking to own a beautiful gemstone mirror? DIY is the way to go! Covering the frame of your choice with gems is a great way to add elegance and sparkle to any room. To make a faux diamond mirror, start by covering the entire frame of your mirror with high-quality fake diamonds.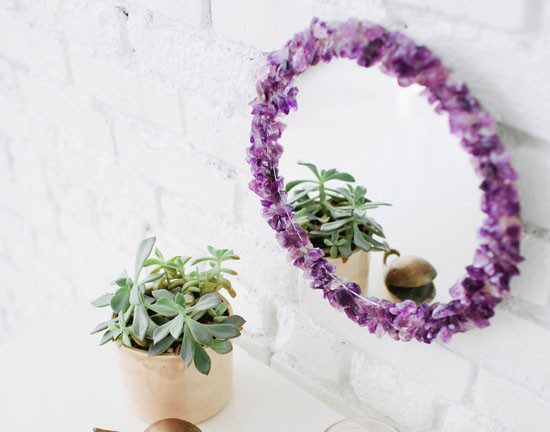 You can also make an amethyst mirror. Amethyst is one of the most popular gemstones for making mirrors because it has a deep purple hue that looks amazing against any background color. To make this amethyst mirror, cover your mirror's frame with a thin layer of amethyst crystals.
9. Carboard Marquee Letters
To add a bit of extra decoration to your home, consider DIY cardboard marquee letters! These letters can be made in just a few minutes and are perfect for a backdrop or sign in your garden or driveway. You'll need some sturdy cardboard boxes, a sharp knife, and glue to make your marquee letters.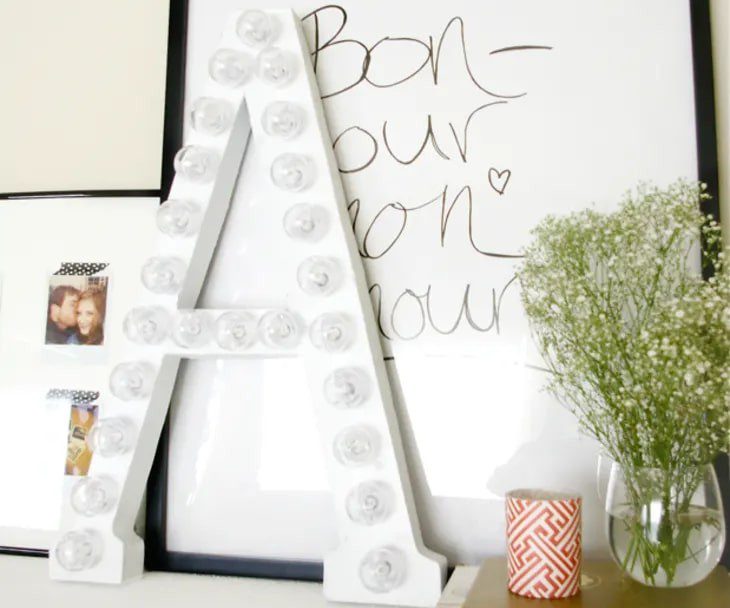 Start by cutting the bottom off the box to form a small platform. Print out your desired letter text using a standard printer, then cut out the letters using your knife. Finally, attach the letters to the cardboard and cut it. Your cardboard marquee letter is now ready to use!
10. DIY Floor Pouf
If you're looking for a stylish floor pouf that's easy to make, you'll need thick fabric and a foam cube (or another heavy object). Also, get fabric or a sewing machine to sew the fabric. Cut the material into a shape of a cube with six faces of the same size.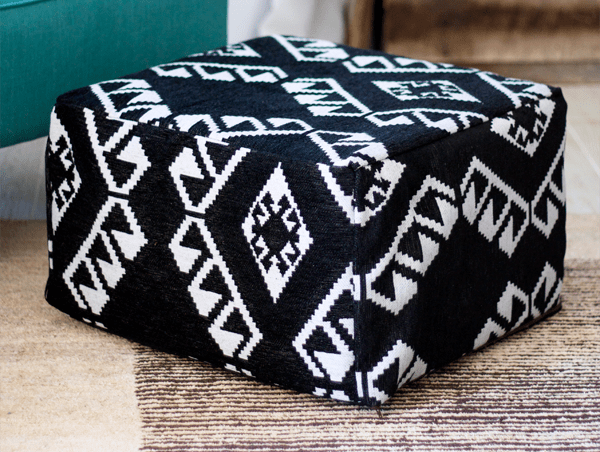 Next, glue the fabric onto the foam cube and spread the glue evenly. Stitch the fabric for durability. Once the fabric is glued down, use scissors to cut off any excess. Fill in the foam cube with other materials, and just like that, you have your very own DIY pouf!
11. Rustic Wooden Heart Key Sign
The rustic key heart wood sign is a great way to upgrade your home's decor. By painting a heart on the wood and nailing a key in between, you can create a beautiful piece of artwork that we're sure would be an amazing addition to your house.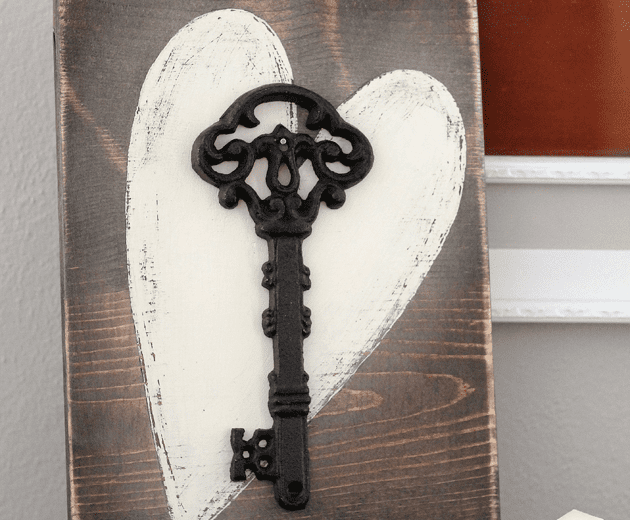 First, cut a piece of wood into the desired shape. Then, use a hammer to make a hole in the heart's center. Using nails, attach the key to the wood. Finally, paint the heart and leave the old key as it is for its rustic charm.
12. DIY Print Cushion
If you want to make a cushion cover that has the same pattern as your couch, you'll need some paint and a few supplies, then you'll be up and painting in no time. First, choose a contrasting color for the back of your cushion cover.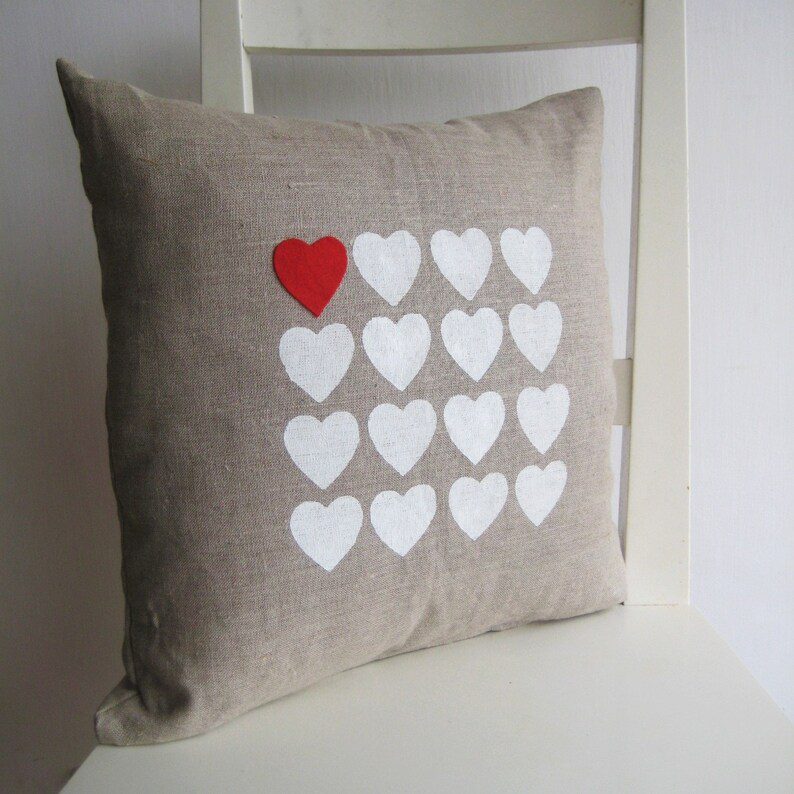 Decide on the pattern that you'd like to use. Flowers and little hearts are probably what most people would choose. Be sure to tape off the section of your cushion that you want to paint. This will help keep the paint from getting on other parts of the cushion.
13. DIY Paper Ferns
If, unfortunately, you're one of those people who can't keep a plant alive, a paper fern mobile would be the perfect way to add nature to your decor. This project is easy to follow and complete. All you need is thick green craft paper, an embroidery hoop, and your creativity!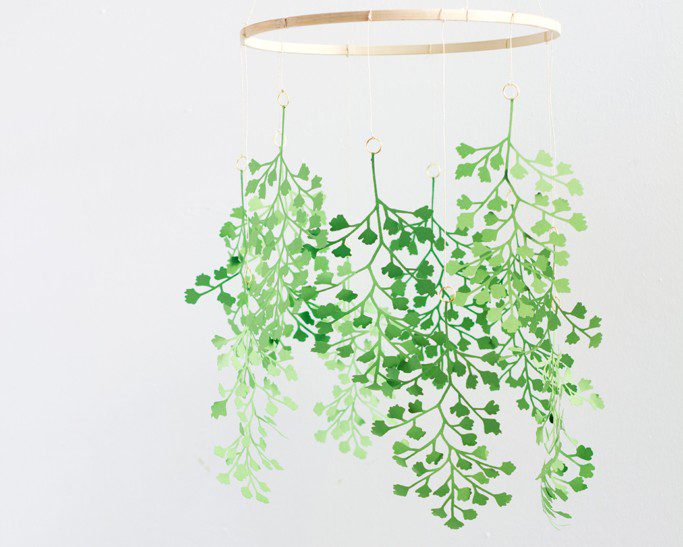 First, cut the paper into fern shapes using a sharp blade or scissors. Make them as realistic as possible, but don't worry if they look rough around the edges. Next, use some glue to attach the ferns to the hoop and when you're done, hang it on your ceiling.
14. Herringbone Mirror Frame
This one is deceptively easy. If you're on the hunt for a simple way to update your bedroom with a beautiful herringbone mirror frame, you can create one yourself using just a few simple tools and some paint. You will need a paintbrush, tape measure, ruler, and mirror.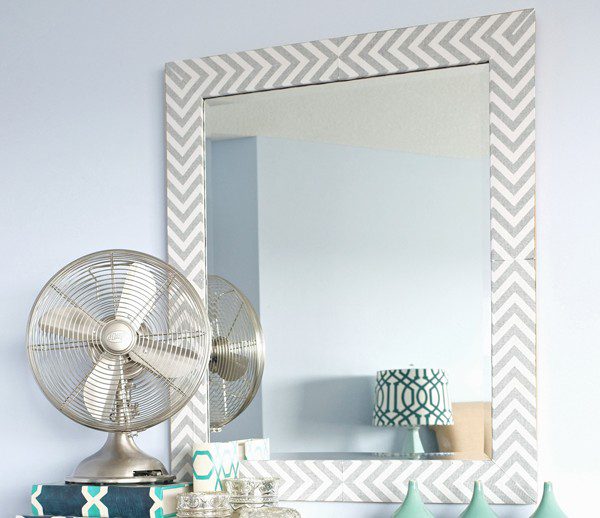 Begin by measuring the circumference of the mirror you wish to use. Proceed by drawing a herringbone design on the frame and painting it neatly. Add a base color and a few layers of paint to the design to make it last longer.
15. Chic Floral Hoops
Embroidery hoops are often used to create chic floral designs. This project uses fake flowers and these hoops to create cute floral decor pieces. Start by assembling your supplies. You will need an embroidery hoop, fake roses, a needle, glue, and thread. You can use as many flowers as you want.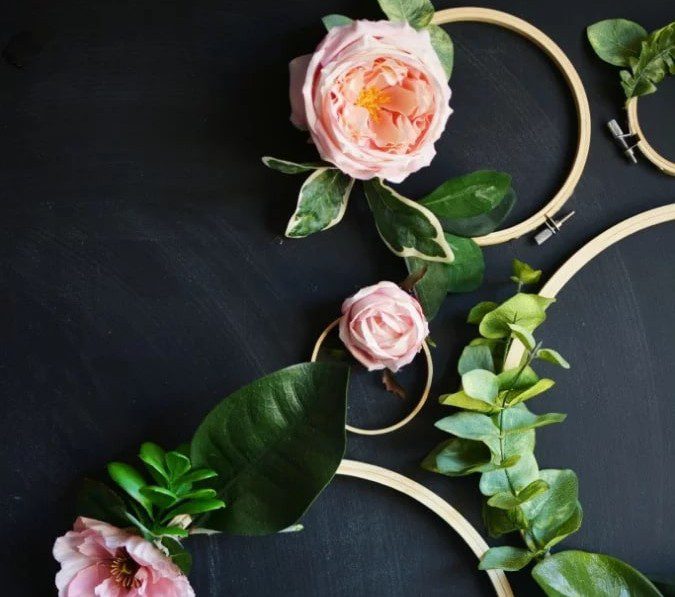 To start, sew one rose onto the center of the embroidery hoop. Make sure that the stem is pointing toward the center of the hoop. If you want to skip sewing, use strong glue. Glue another rose onto the stem of the first rose and ensure they face each other.
16. Door Headboard
This may sound a bit weird, but if you have an old door that is lying somewhere feeling neglected, you can turn it into a reclaimed headboard. Who knew? The first step, of course, would be to remove the door's paneling.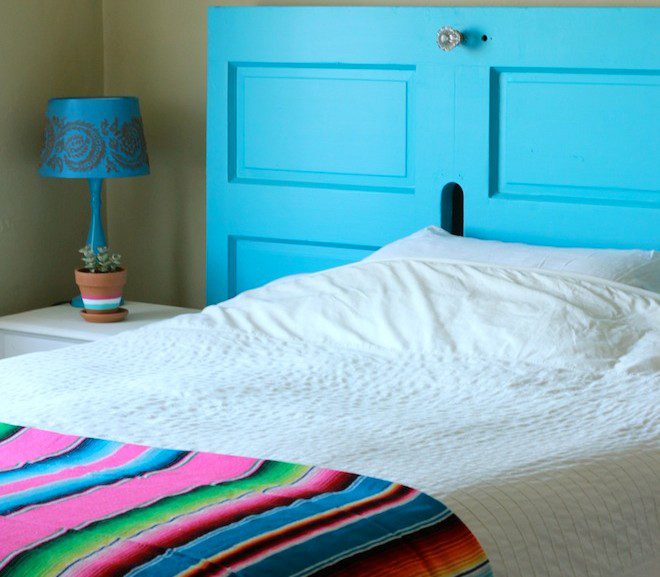 You'll then need to find something sturdy to attach to the new bed frame. Use wood screws or bolts and washers (if using screws), or you can use anchors. Once done with that, it's time for the finishing touches: painting or upholstering the door and adding any hardware you may need.
17. Paper Rose Wreath
You can never go wrong with rose wreaths. To make one, you need some beautiful paper, craft scissors, and some wire. Start by cutting a small circle out of a piece of paper about an inch larger than the wreath base. Cut out the rose petals and stick the largest one in the bottom.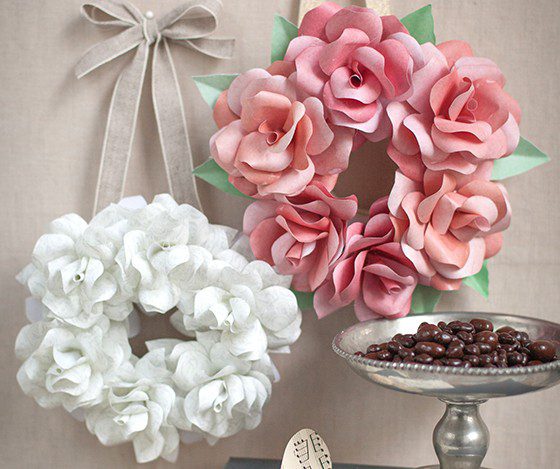 Assemble a few roses to cover the wreath frame. You can use an embroidery hoop, wireframe, or old wreath to make this. Attach the roses using hot glue to one corner. Moreover, you can add some ribbons and leaves to decorate it and then hang it on the wall.
18. Love Sign
Another popular bedroom decor idea is making a love sign out of cardboard. All you need is some paint, rhinestones, and a few pieces of cardboard. Cut out some letters to spell love. Then, paint the letters using bright colors, so the sign stands out against the wall's color.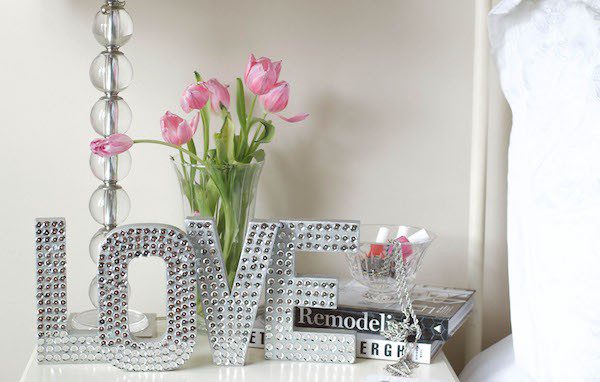 Once the letters are dry, attach small rhinestone gems to each letter. Now all you need is the right place to put your love sign! Hang it on the bedroom wall or put it on a dresser for a whimsical touch. Who knows, your bedroom might even start to feel like an oasis of love!
19. Reclaimed Wooden Headboard
Reclaimed wooden headboards are increasingly becoming popular. Here is what you need to do to get one for yourself. First, you'll need to collect some old lumber from around your home or local flea market. Once you have it, smooth it down using sandpaper.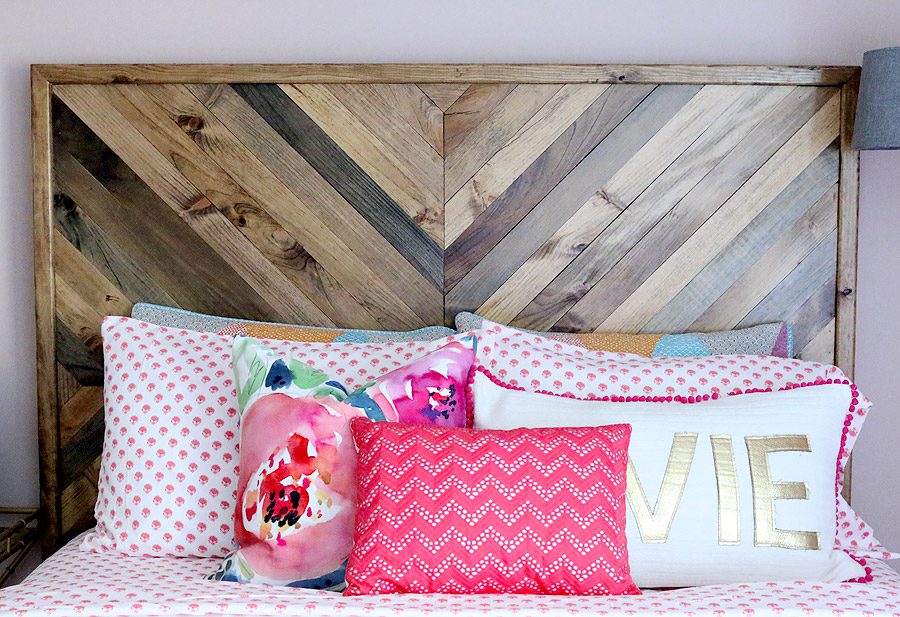 If you're using unfinished wood, seal all the cracks and holes with a wood filler before concluding. Opt for a natural finish if you want, but if you're looking for something more durable, a high-quality primer and paint will do the trick. Once your bed is finished, enjoy its unique style!
20. Hanging Flower Decorations
There's nothing quite as satisfying as a DIY project that you can take on with ease and little to no mess. And what could be more relaxing than spending an afternoon working on something beautiful, whether it's designing a new piece of furniture or creating a cute floral piece to hang on your walls?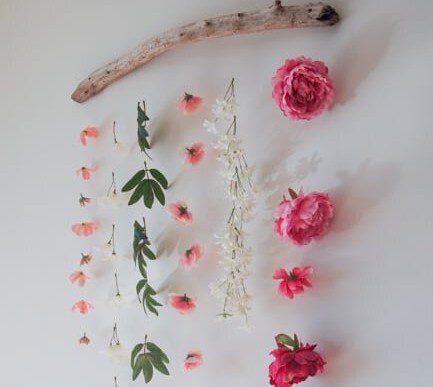 To get started, take a wooden stick and cut off one end. Then, attach a fishing wire lined with flowers from top to bottom to the stick. Keep repeating this process until the entire stick has several wires attached to it. Once you're done, hang your piece in a bright, sunny spot!
21. Dreamcatchers!
Looking to add a little bit of whimsy to your bedroom? Try making a dreamcatcher using doilies and feathers. This craft is simple and can be completed in just a few minutes. To begin, gather your supplies: a pack of different-sized doilies, feathers, and thread.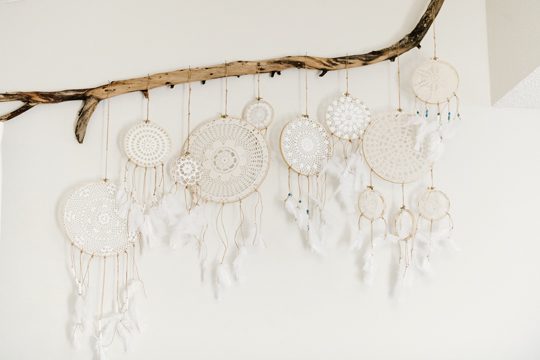 Next, cut your doilies into shapes that will fit nicely over the head of your feather(s). Center the feathers on the doilies and tie the ends together in a knot so that the feathers are securely fastened. Finish off the dreamcatcher by weaving in some loose ends of thread.
22. Hanging Small Plants
If you're looking for an exciting and easy way to add some personality to your bedroom décor, try hanging small plants from a metal bar. This is a simple activity that is bound to be fun! Grab wire hangers, a thin metal bar, and fresh flowers or greenery.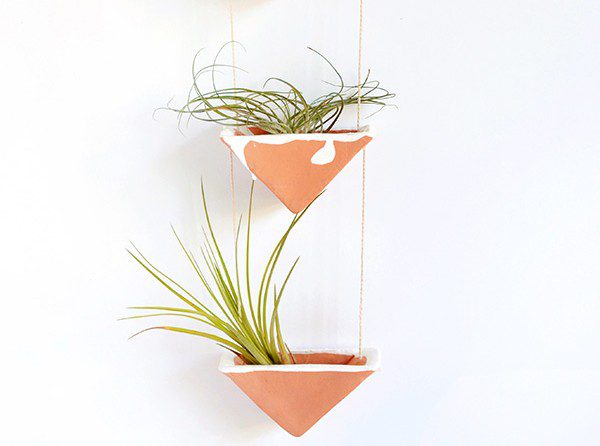 Determine the height of the metal bar you want to use and cut the wire hangers to that length. Make sure that the end with the flower or foliage is facing outwards. Next, use the other end of the hangers to fasten the flowers or greenery to the bars in an attractive way.
23. Concrete Planter
By pouring concrete into a mold, you can create a one-of-a-kind planter that will be perfect for growing plants. Moreover, adding green elements and a bit of concrete can create a striking aesthetic that is both functional and very affordable.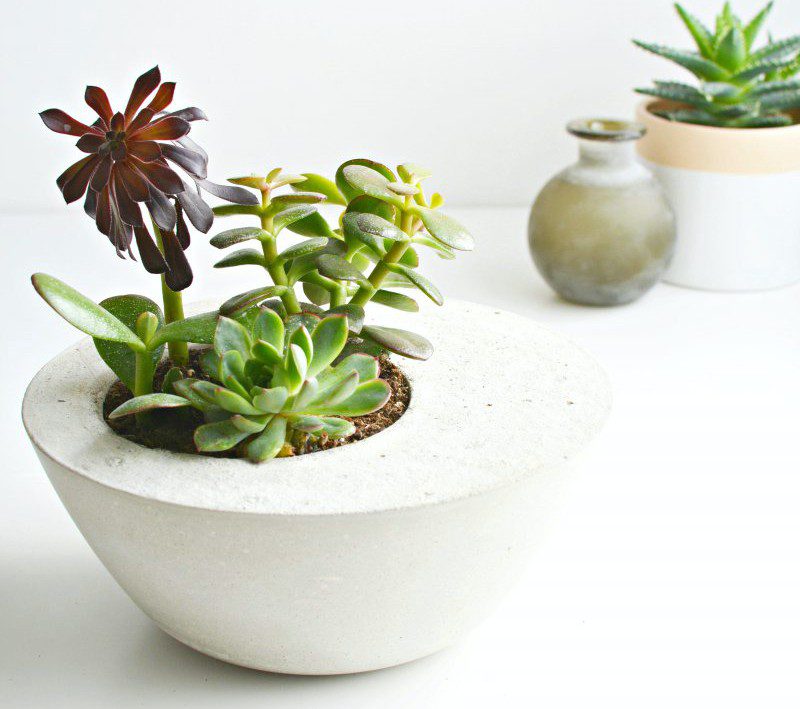 You can also find these at most home improvement stores. As you're making the planters, ensure you let the concrete cure for a few days before adding soil and plants. Once the concrete is set, you can add new plants and enjoy the natural beauty of concrete in your bedroom.
24. Fun DIY Art Piece
You'll love this easy tutorial if you're looking for a fun art piece to adorn your bedroom walls. You can use any colors or patterns to create your unique octopus design. You can even pick "Ursula" of The Little Mermaid. All you need is some black or purple paint and an old canvas.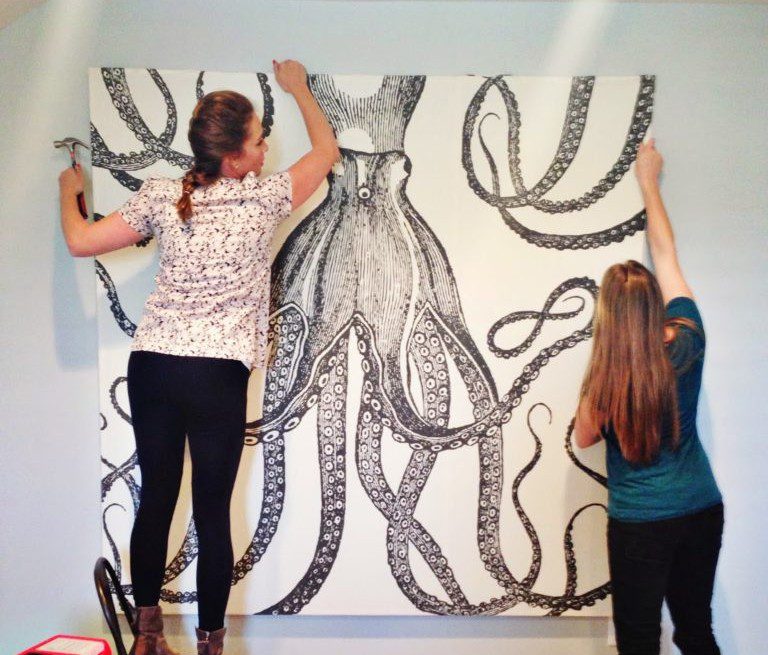 Take your old canvas and clean it with a damp cloth. Paint the octopus using any colors or patterns of your choice. Use bright colors that will stand out against the walls of your bedroom. Once the octopus is finished, let it dry completely before hanging it on your wall!
25. Closet Door Upgrade
Painting your closet door can add a bit of pizzazz and style to your space. You can make the door stand out by upgrading it with a new coat of paint. It's recommended that you use quality paint that will not fade or crack over time.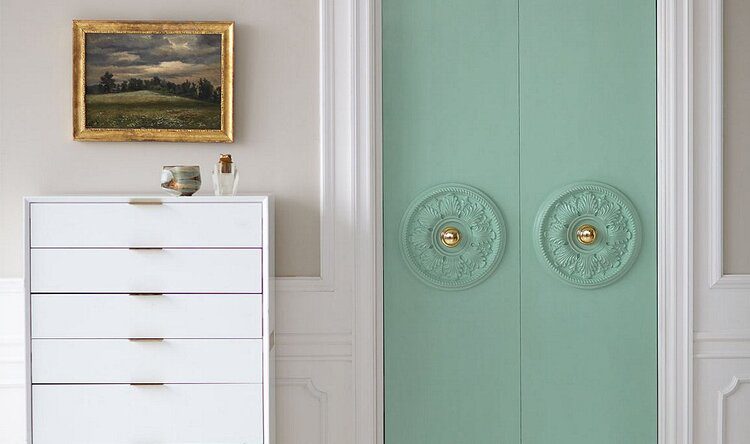 Clean the door's surface with a cloth or a damp paper towel to remove dust, dirt, or grease. This will prevent the paint from staining or peeling later on. Remember to choose the right paint color and ensure it compliments the room. After that, paint the doors, and you're done.
26. Rope Shelves
If you're looking for a simple and easy way to create rope shelves, you can use a plank of wood and some rope. Simply tie one end of the rope to the plank, then tie the other end to another plank or wall fixture.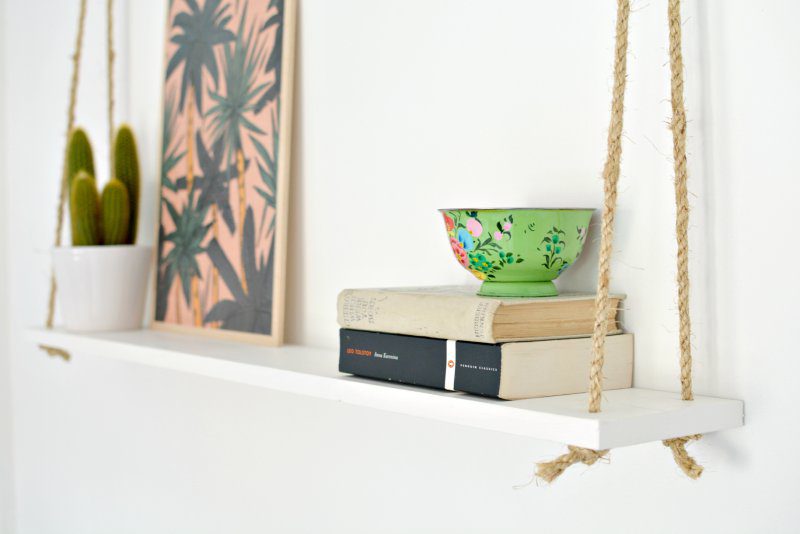 This will create a loop that you can hang from the wall. You can also create unique rope shelves by alternating lengths of rope between the top and bottom loops. Hang your shelves from the ropes and use them to store or display items.
27. Shopping bags wall holder
This is for you if you always have a million things going on in your head that make you forget where you place important things. A great way to store small items like birthday cards is to nail or stick cardboard shopping bags on the wall.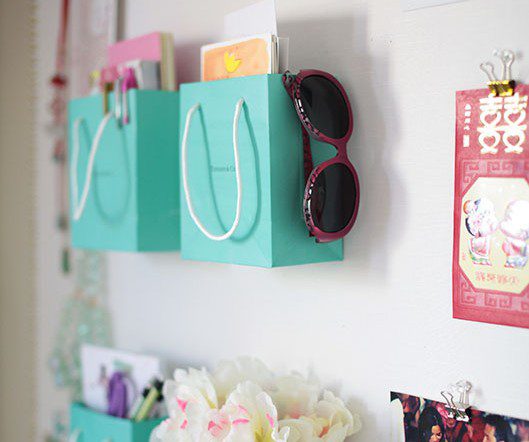 Put it on the wall next to or adjacent to the bedroom door. It makes it convenient to grab something when you need it and takes up minimal space. Plus, it's super durable and will last a long time. So next time, don't throw away those used shopping bags!
28. Geometric Wall Decor
If you love geometric designs, then you will love this geometric wall decor. To make these, you'll need balsa wood, a glue gun, and spray paint. First, cut a piece of balsa wood to the desired size. Then, glue the wood to the wall using a glue gun.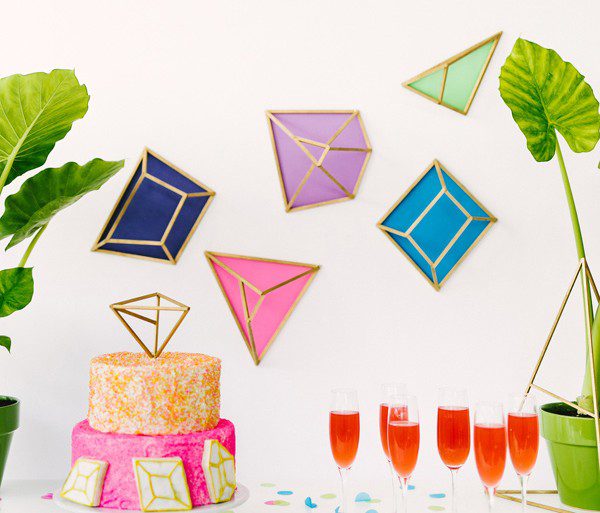 Finally, paint the wood in various colors. Use a light coat of paint to cover the surface of each piece and once that's done, allow it to dry before adding another layer. The best thing about this idea is you can create any geometric design you desire, so feel free to use your imagination.
29. Driftwood Jewelry Hanger
You can turn driftwood into a jewelry hanger as a unique way to display your jewelry collection in your bedroom. This project is uncomplicated and only requires a few supplies. All you need is a driftwood piece at least 18 inches long and an 18-inch piece of wire.
Cut the wire lengthwise so that it's equal to the driftwood's thickness. Then, use a drill bit to make a hole in the wood. Next, insert the wire into the driftwood hole, ensuring that the hole is lined up perfectly. Bend the wire so that it forms a U-shape to hang your jewelry.
30. Giraffe Trinket Dish
If you're on the hunt for a fun and creative decor project, look no further! By painting and gluing a giraffe toy to a plate, you'll have a unique piece that everyone will love. You can either use acrylic paint or metallic paint to create the giraffe's bright colors.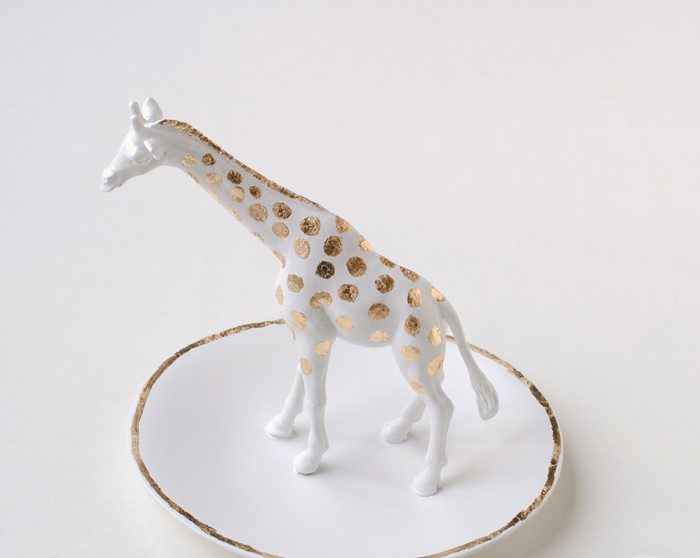 On the other hand, you may paint the plate and the giraffe white with golden dots all over, like in the picture above. Once the paint is dry, glue the toy to the top of the plate. You can use the stylish bowl as a place to put your keys in the house.
31. Dry Leaf Art
Here is another effortless way to add artsy pieces to your space. All you need is a dry leaf, some glass photo frames, and creativity. To start, cut the dry leaf into small pieces and place them inside the photo frame. A single leaf the size of the frame may also work well.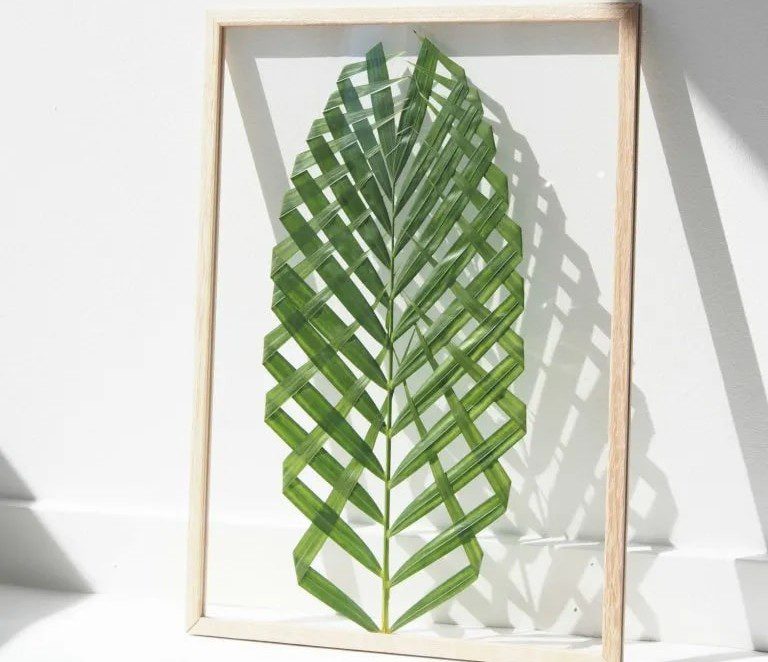 You can either leave them as is or add some colorful stickers to enhance the natural beauty of the leaves. This will give the leaf artwork an extra dimension of beauty and elegance. Once you're happy with your artwork, find it a place of pride in your bedroom!
32. Copper-lined Mirror
Mirrors are a great way to jazz up a bedroom without spending a lot of money. You can buy a copper-lined mirror pre-made, but you can also easily make one yourself with just a few supplies. First, you'll need copper paint and a mirror frame.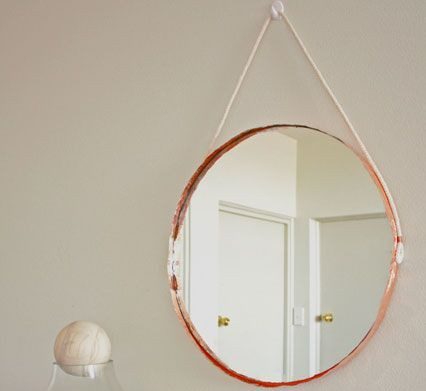 You can find these at any hardware store or online. Next, you'll need a clean workstation. Paint the frame neatly with 1-3 layers of metallic paint. By following these simple steps, you may create a beautiful and cost-effective copper-lined mirror that will look amazing in your bedroom.
33. Boho Hanging Planter
If you're looking for a stylish and unique option for your bedroom decor, consider making a Boho hanging planter. This is perfect if you want something that is different but still looks appealing. To create this look, start by finding a large pot that you like.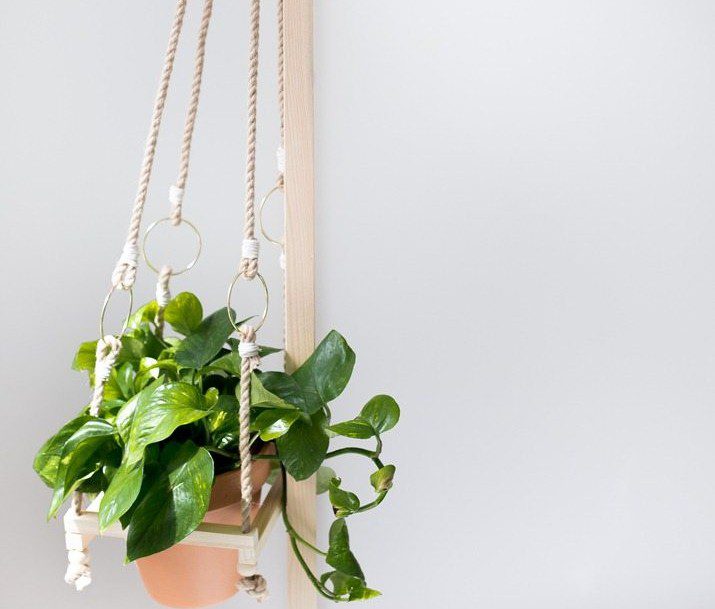 Make sure it is made from sturdy material so that it can support the weight of the plants. Once you have chosen your pot, add some decorative stones or tiles to the base to give it an extra boost of personality. Use braided jute rope to hang the plantar.
34. Painted Jewelry Trays
Sometimes, something as simple as painting jewelry trays can be a great way to add color and charm to your bedroom vanity. You can use any colors you want, but a good starting point would be to choose two or three colors that will work well together.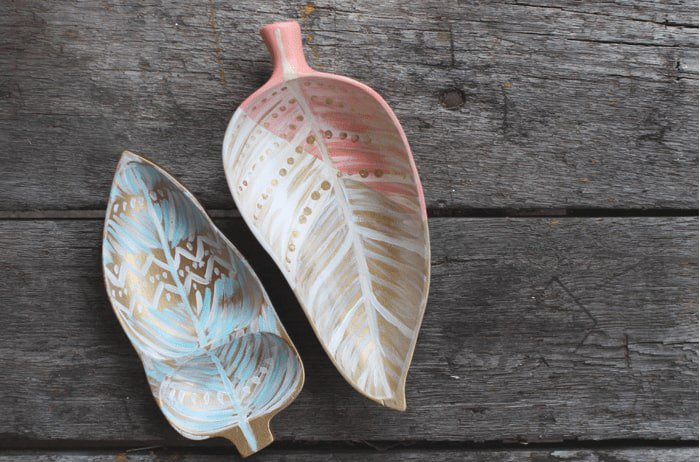 Start by spraying the bottom of each jewelry tray with a coat of primer. This will help the paint stick to the tray. Next, apply a coat of your chosen paint color over the primer. Be sure to apply severally for even coverage across the tray. Once the paint has dried, add a second coat.
35. Hula hoop Dreamcatcher
Would you like a massive dreamcatcher in your bedroom? You can make your own with a few supplies and a little bit of craftsmanship. You will need a Hula hoop, yarn, craft knife or scissors, and fabric sealant. You can also add some decorative beads or buttons.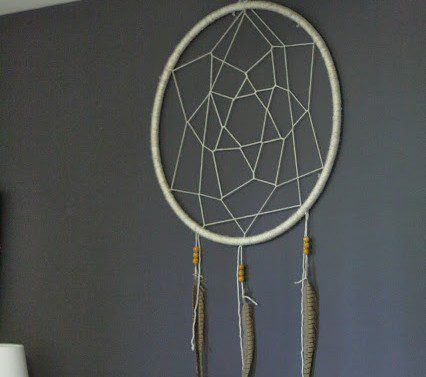 Start by painting the hoop white. Use a sealant to protect the paint from fading, and cut the yarn into pieces. Make a loop in one end, and put the loop over one of the handlebars on the hoop. Pull the loops tight and repeat the process till you get a pattern!
36. Woven Headboard
If you're looking for a rustic, DIY woven headboard for your bedroom, two wooden poles and thick weaving fabric, like thick merino wool, are all you need! Start by cutting two poles about 24 inches long and securing them together using a screw.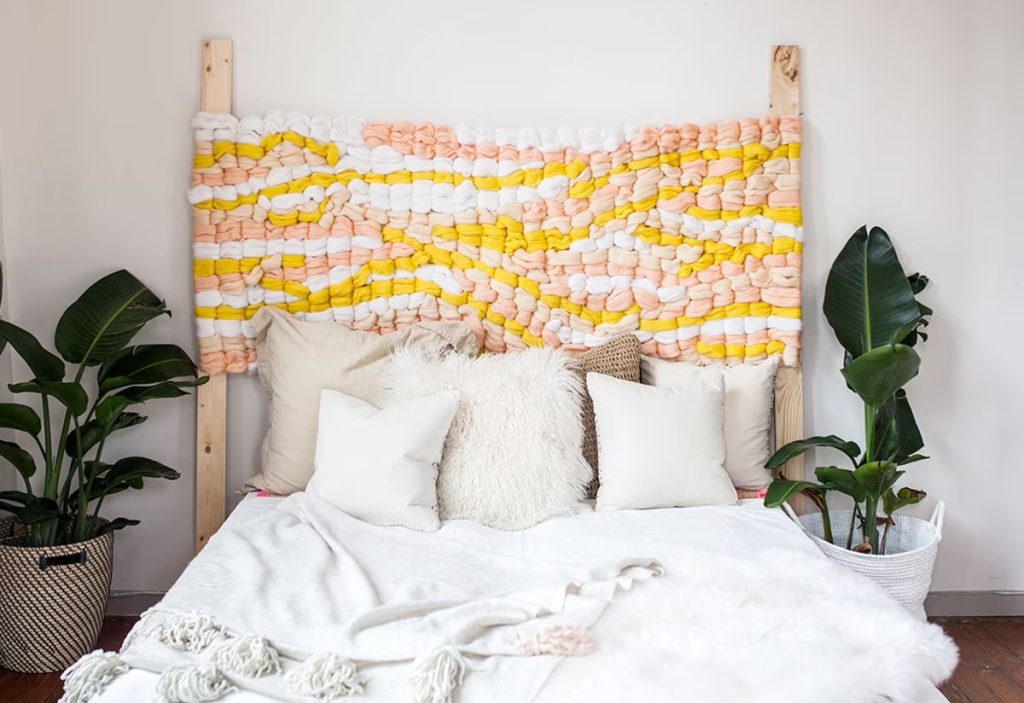 Weave the fabric around the poles, leaving a few inches on each side. Once you've covered the poles completely, tie the ends off in a knot and trim any excess fabric. Place your woven headboard on your bedroom wall behind the bed and enjoy!
37. Wooden Flower Holder
Making a wooden flower holder is a great way to add a little bit of freshness and color to a bedroom. With just a few steps, you can be the proud owner of your very own planter! First, start by cutting out pieces of wood into the desired size.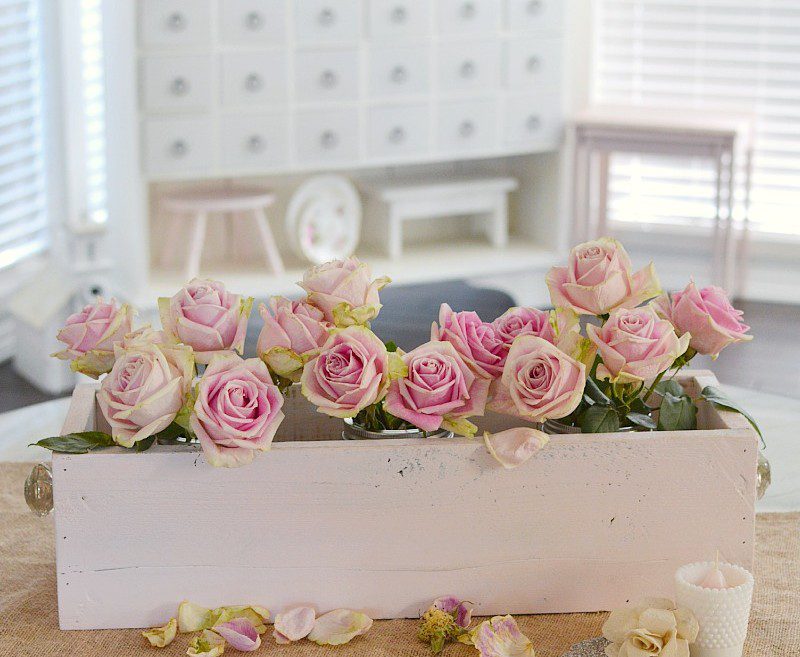 Glue and nail the wood pieces to make a cuboid shape. Next, use floral wire to secure the flowers on each corner of the rectangle. Finally, add more flowers to the wooden box, and now you have a beautiful wooden box full of gorgeous flowers!
38. Fairy Lights
To create a romantic and whimsical vibe in your bedroom, try using fairy lights and white curtains on the wall. Fairy lights are relatively affordable and can be found in most home decor stores. For the curtains, we recommend going for sheer ones.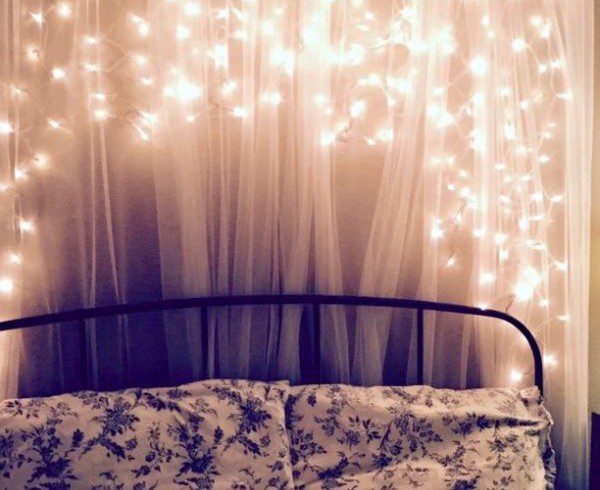 Begin by hanging your fairy lights around the room in whatever pattern you prefer. Cut a large piece of your sheer fabric, drape it over one side of the room, and ensure that it touches the floor. Any excess fabric can be tied in a knot on one end.
39. Fancy Confetti Tray
Making a fancy confetti tray for your bedroom is simple enough, but you'll need some supplies to get started. First, you'll need a ceramic tray. You can find these at most craft stores or online. Once you have the tray, you'll need to cover it in confetti.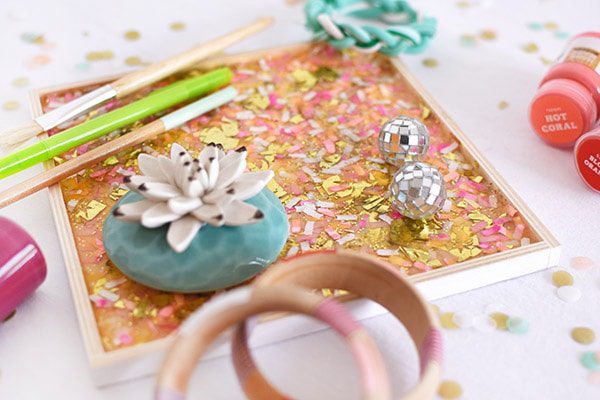 You can use any kind of confetti, but if you you're like us and love all things sparkly, use fancier varieties with glitter or gold flakes. Once the confetti is covering the tray, seal it with resin. This will make sure that the confetti stays in place and looks pretty!
40. Romantic Gallery Wall
Adding picture frames with wedding and couple photos to your bedroom wall is a great way to show off your love story and display your life's biggest moment. Not only will these frames add personality to your room, but they also make great conversation starters when guests come over.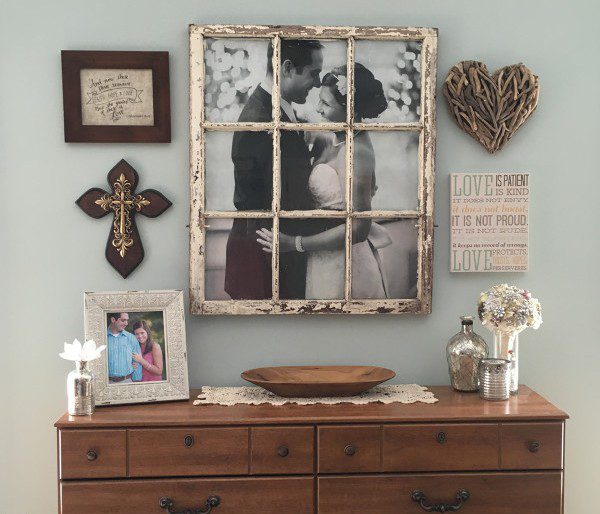 If you're unsure where to start, pick out a few favorite photos and select frames that fit the style of your room. Moreover, you can make other DIY crafts that complement the pictures and display them beside the pictures to create a themed gallery wall.
41. Confetti-style Duvet Cover
And now we explore decor options for your bedding. First, you will need a white or light-colored duvet cover. Then, use a black crayon or marker to make small circles all over the sheet. You can do this by hand or with a stencil.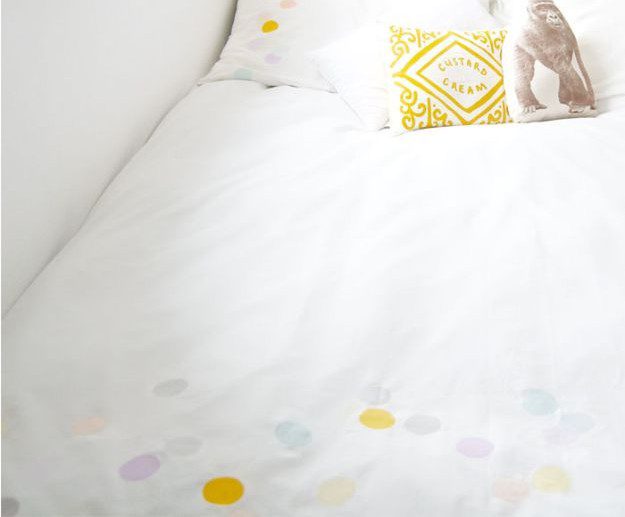 Once the circles are made, use a brush to paint over the circles in light pink and blue paint. You can also add other pastel shades of yellow and green. Be sure to cover all of the black crayon circles. Once the paint is dry, spread your duvet on your bed and enjoy!
42. Faux Brick Wall
Exposed brick walls have always been a popular interior design style. If your house doesn't feature this kind of wall, you can create your own faux brick wall with stick-on tiles. All you need are some tiles and a cutting knife.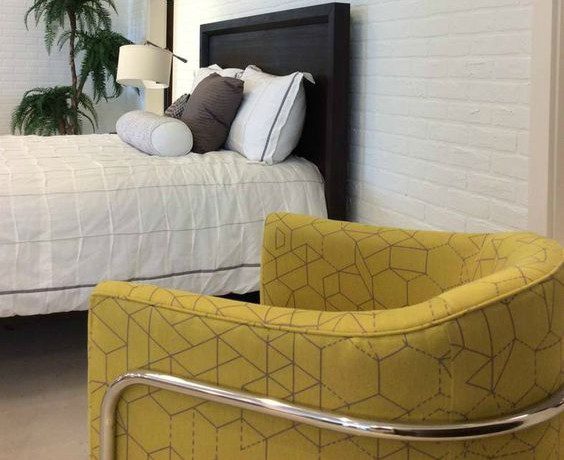 Cut the tiles according to your preferred measurements. Use a straight edge to ensure the tiles line up perfectly when installed. Peel the back cover and paste the tiles on the wall. Remember to position the tiles well, so they create an even border all around the wall area.
43. Painting The Door
If you want to spruce up your bedroom and make it look more modern and stylish, consider painting your door. This will give your room a fresh new look. When choosing the right paint for your door, pick a non-toxic and durable option.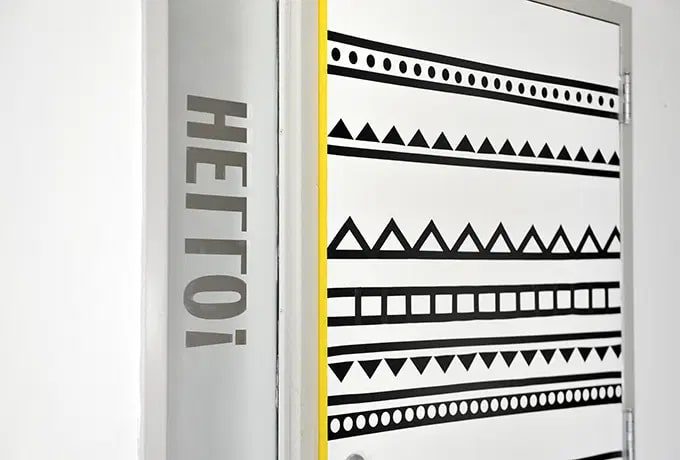 You can choose from a variety of different paints, but be sure to test out a small sample first to see which one is the best fit for your door. To create the perfect graphic painting, start by sketching out what you want on paper or in digital form.
44. Floral Garlands
Looking for ideas to turn your bedroom into a chic and beautiful space? Try making a DIY floral garland! All you need are some fake flowers, wire, and simple cutting skills, and then you can give your bedroom a much-needed facelift.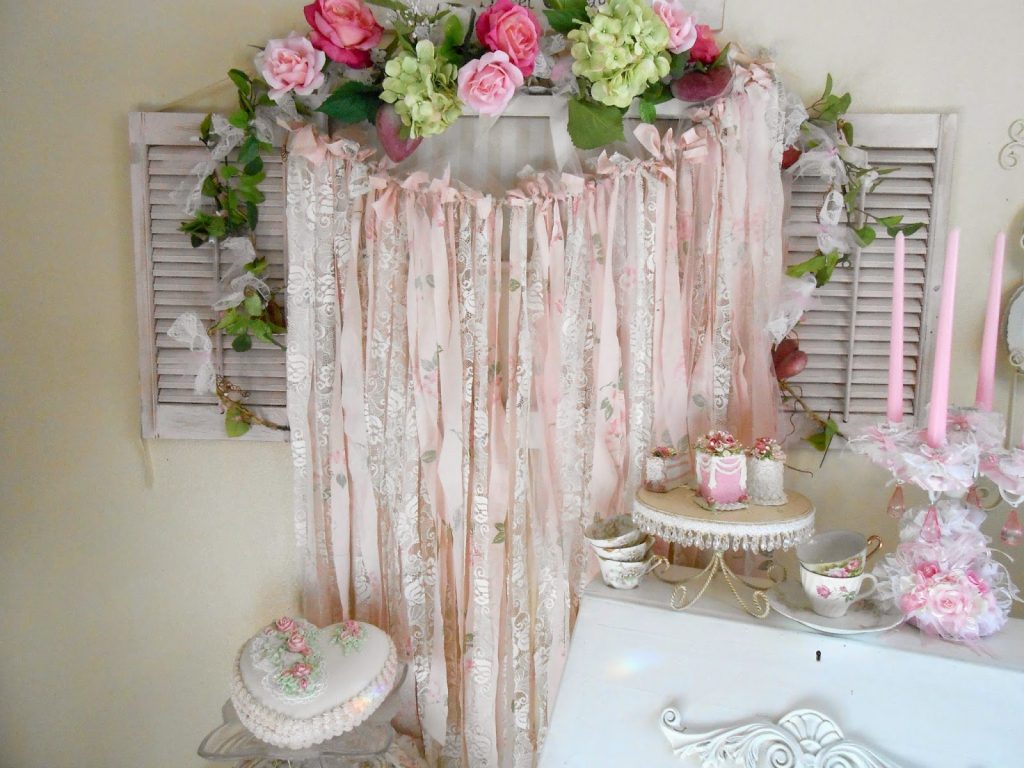 Start by arranging the flowers into a circle or other shape on the wire. Make sure the flowers are close to each other so the garland will be cohesive. Once all the flowers are arranged, start looping them onto the wire. You can also add some ribbons under the garland for more detail.
45. Duvet Cover With Colorful Tassels
Tassels are another fantastic way to add color to a bedroom. They are easy to make and can be used to spruce up any room in your home by adding them to things like curtains and mats. For this project, you will need a duvet cover, yarn in various colors, and scissors.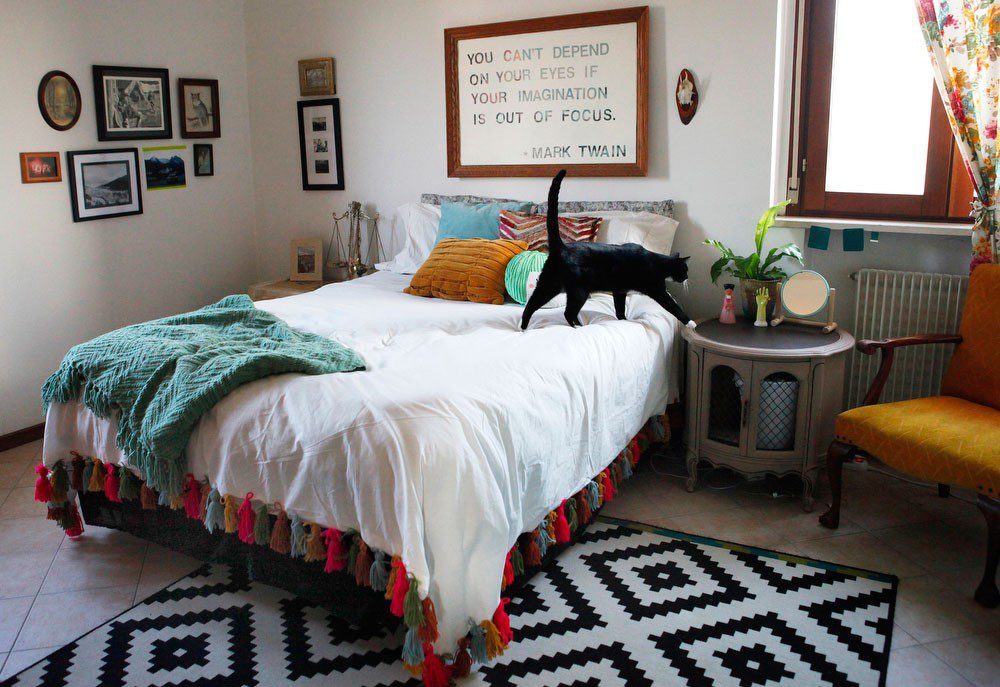 In addition, you may want to add some patterned bedding to give your room more personality. Make tassels in different colors and pull each of them tight until it forms a loop. Repeat these steps until you have enough for the whole duvet, and spread it once you're done.