Brass Brightens Up Your Kitchen In These 5 Ways
By Goodness M October 17, 2021
---
Shiny, glittering brass has become part of popular kitchen decor as we return to our vintage roots. Furthermore, it is no longer old-fashioned and rusty but has been improved with shiny finishes. Brass shines at its best when put in the kitchen, and an all-white or neutral surrounding enhances this. We will outline what experts of interior design think are the best ways to follow in weaving brass into our aesthetic.
1. Light Fixtures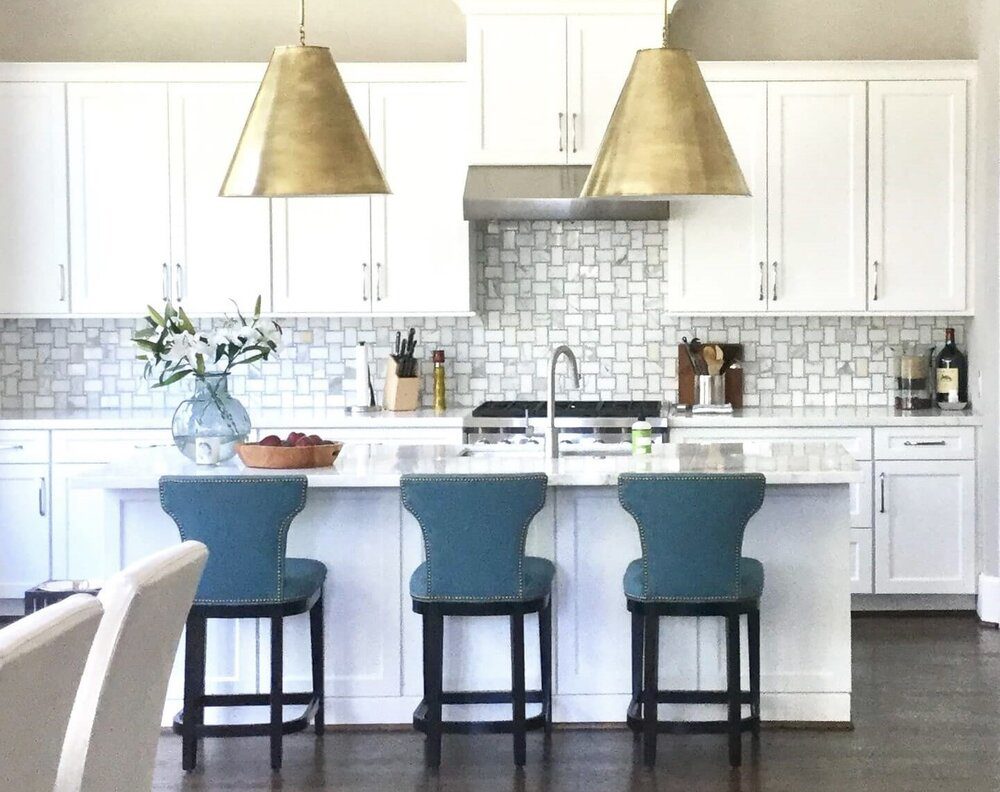 Light is of paramount importance in a kitchen. Therefore, installing lights in the kitchen area facing the sink or bar creates a well-lit environment. Sarah St. Amand, an interior designer, recommends that we use brass detailed light fixtures. This is because brass pops out in white and grey surroundings. As a result, the light fixtures end up grabbing all the attention.
2. Brass-Detailed Faucet
Stylish faucets, which appear in unique shapes and magnificent finishes, enhance the beautiful appearance of our kitchen. These unique showpieces are attractive when they are coated in brass. In the process, brass complements its magnificent curves. In a white and marble environment, the faucet becomes the center of attention.
3. Brass-Coated Bar Stools
Barstools add a touch of style and sophistication. This is enhanced when they are coated in brass. According to designer Becki Owens' recommendations, the legs of barstools should be detailed in brass. This brings in a vintage ambiance that has a fresh and new look.
4. Kitchen Appliances With Brass Accents
Appliances play an important role in the decoration of the modern kitchen. If you intend to create a vintage-looking kitchen, incorporate appliances with classic accents. Brass has that effect that evokes a nostalgic feeling. For instance, a stove with a brass finish on its dials plays a major role in creating a timeless environment.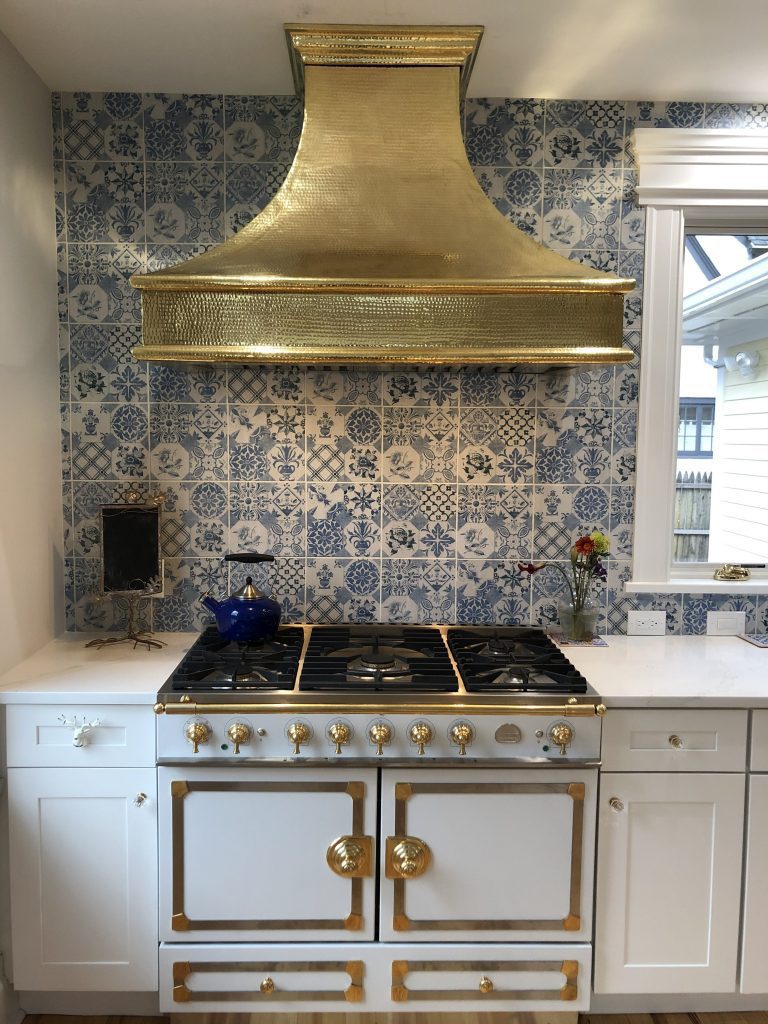 5. Install A Brass Hood
A brass hood fixture installed over your stove decorates the kitchen nicely. It gives your kitchen a luxurious look and touch. It blends well with other kitchen elements.