Chas's DIY Cost-Efficient Laundry Room Makeover
By Yeshwanth K September 6, 2021
---
Most people tend to have a little disappointment when it comes to the laundry room. Especially when things seem to fade and become dull after a few years. To deal with this issue, 'Chas' from Chas' Crazy Creations has come up with some DIY ideas that are helpful for most people.
Chas says that she bought her house around 17 years ago, which was 1 ½ year old at the time of purchase. She says that it wasn't in a desirable condition at that time, and she has undergone a lot of repairs and renovations to make her house look beautiful. However, she describes that she wasn't able to pay enough attention to her laundry room.
As she suggests, nobody would spend most of their time in the laundry room. Because of this reason, people ignore their laundry rooms, and eventually, they become dim.
Chas came up with some cool and budget-friendly ideas to take care of some of the general aspects that might make your laundry room look cool. Let's have a look at the DIY laundry makeover done by her.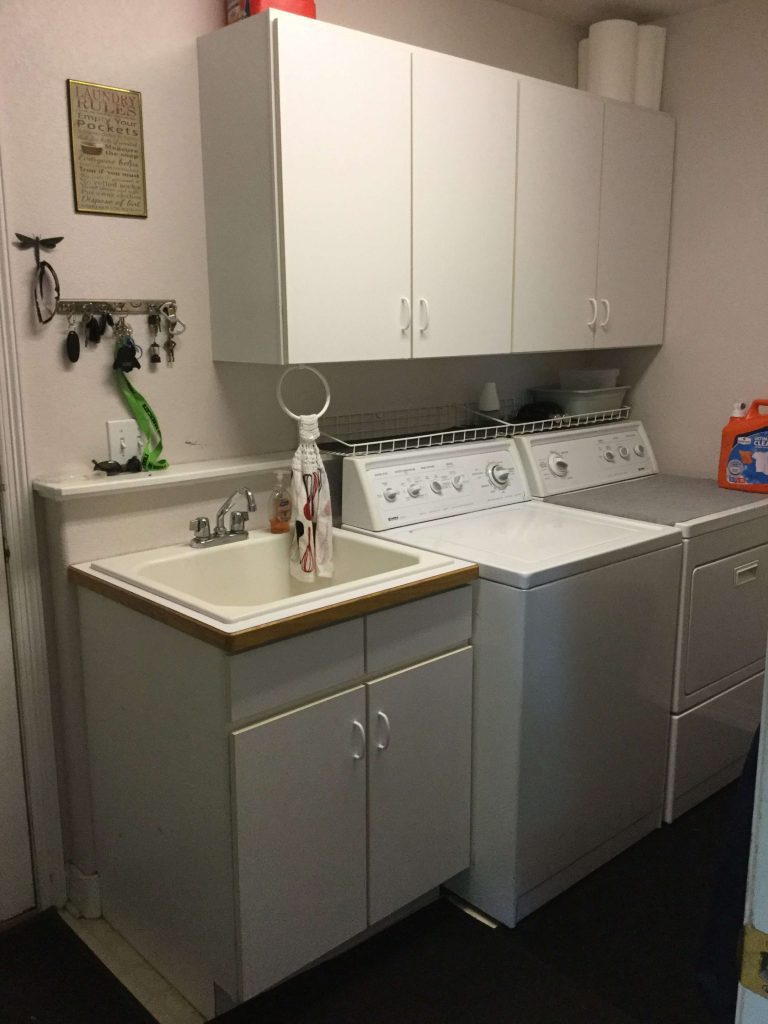 First of all, she didn't like cabinets turning yellow between cracks, which was the first thing she decided to change. Chas decided to do all the process without having to spend a lot of money. This yellow color or fading color is an issue faced by most people.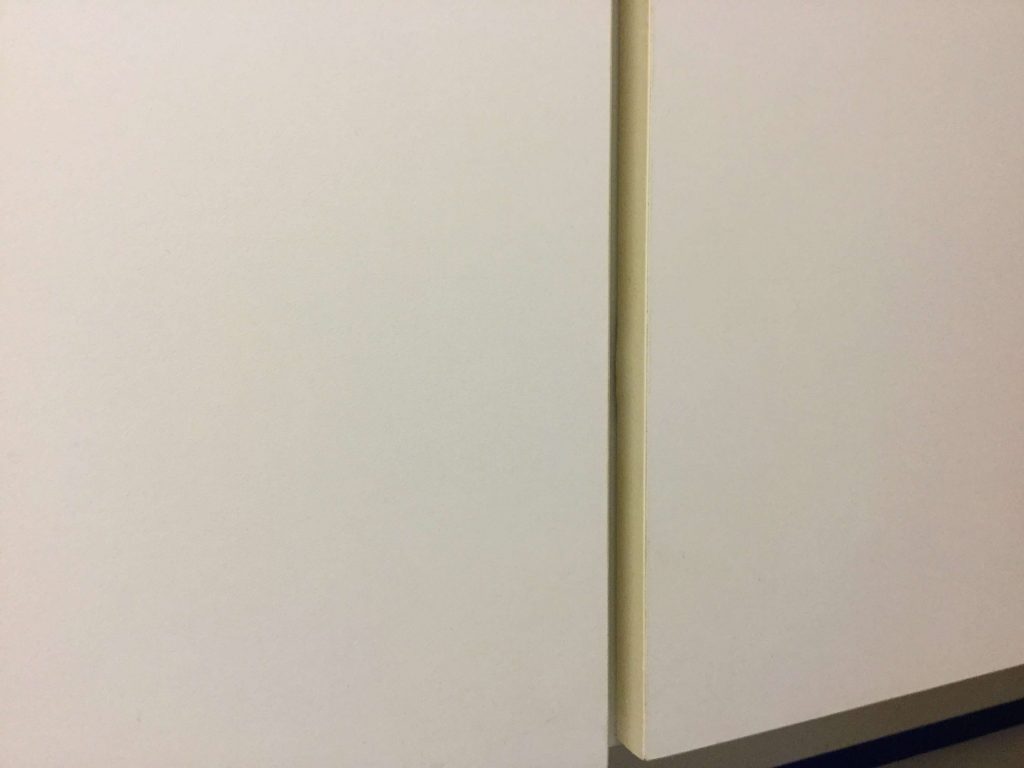 She opted for Dixie Belle Paint for the paint while choosing the colors 'Hurricane' and 'Fluff.' You can go ahead with a color of your choice if you don't like those.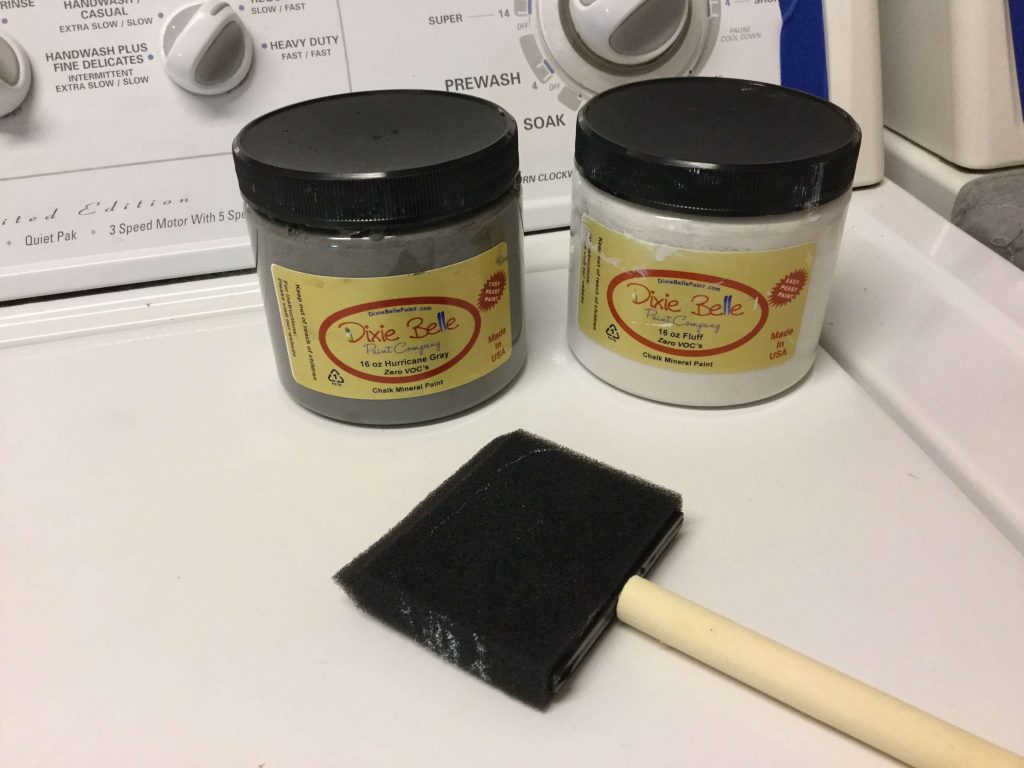 She suggests painting the edges of the cabinet in Fluff color while painting the back of the ledge using Hurricane. Chas painted the fading part of the washer and drier with the Hurricane as well.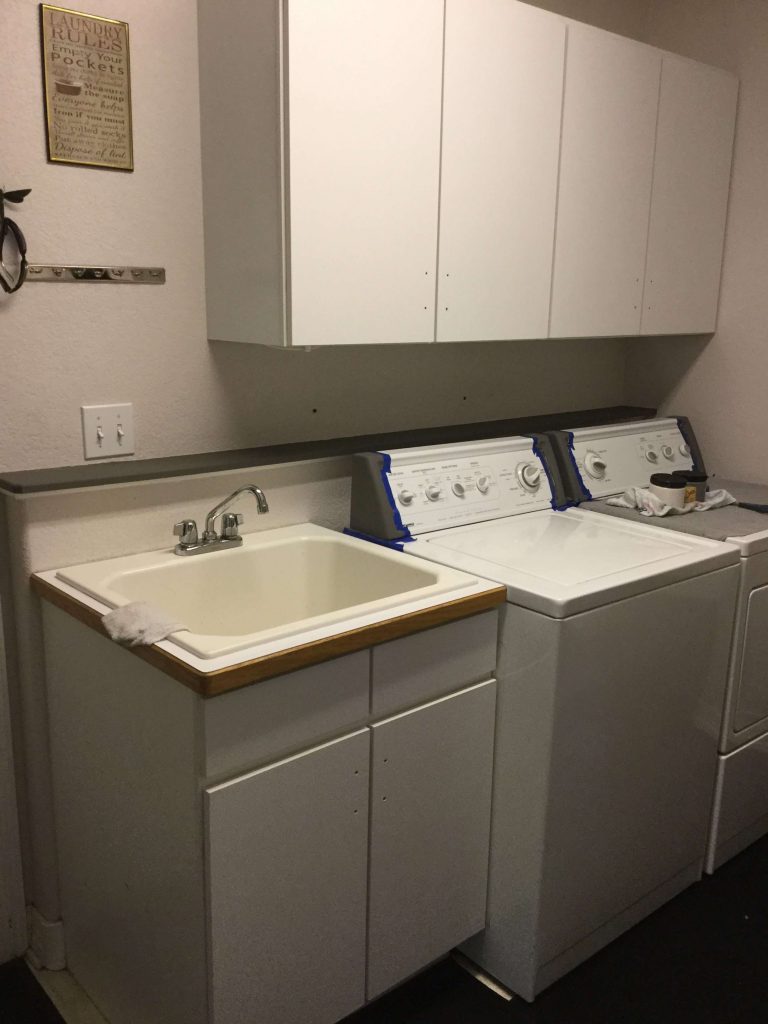 Now, let the paint dry, and after it dries up completely, you can go for the cabinets. Buy some contact paper and then place it on the cabinet doors and sides.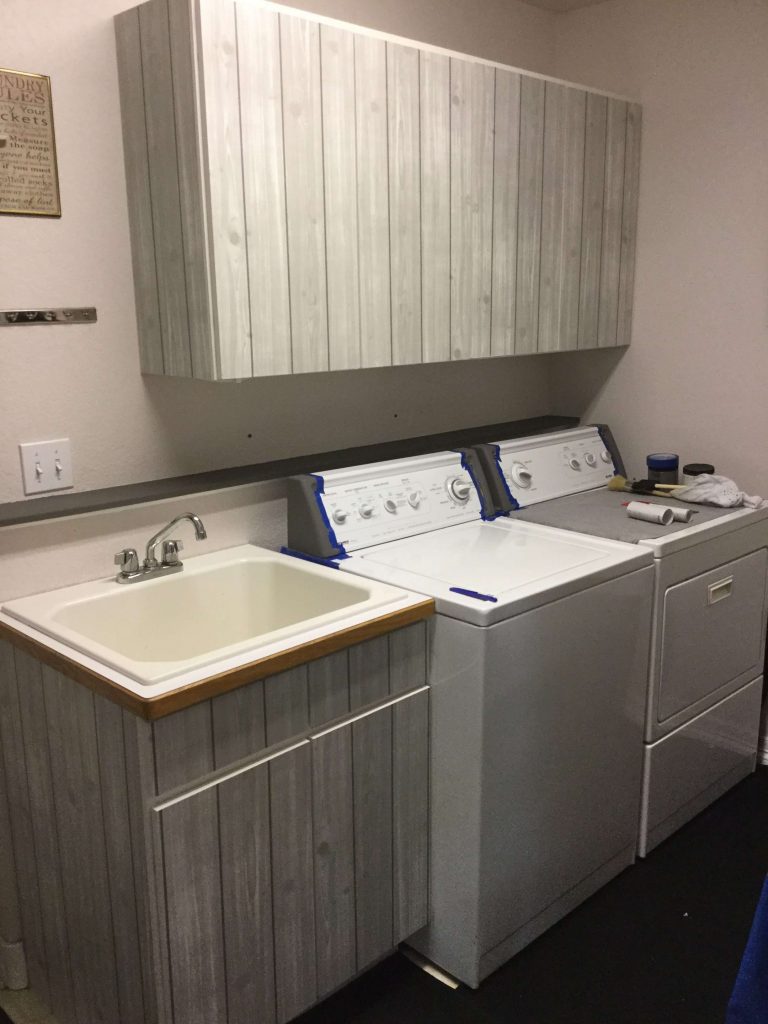 Once the contact paper is in the perfect place, you can go ahead and put new handles on the cabinets.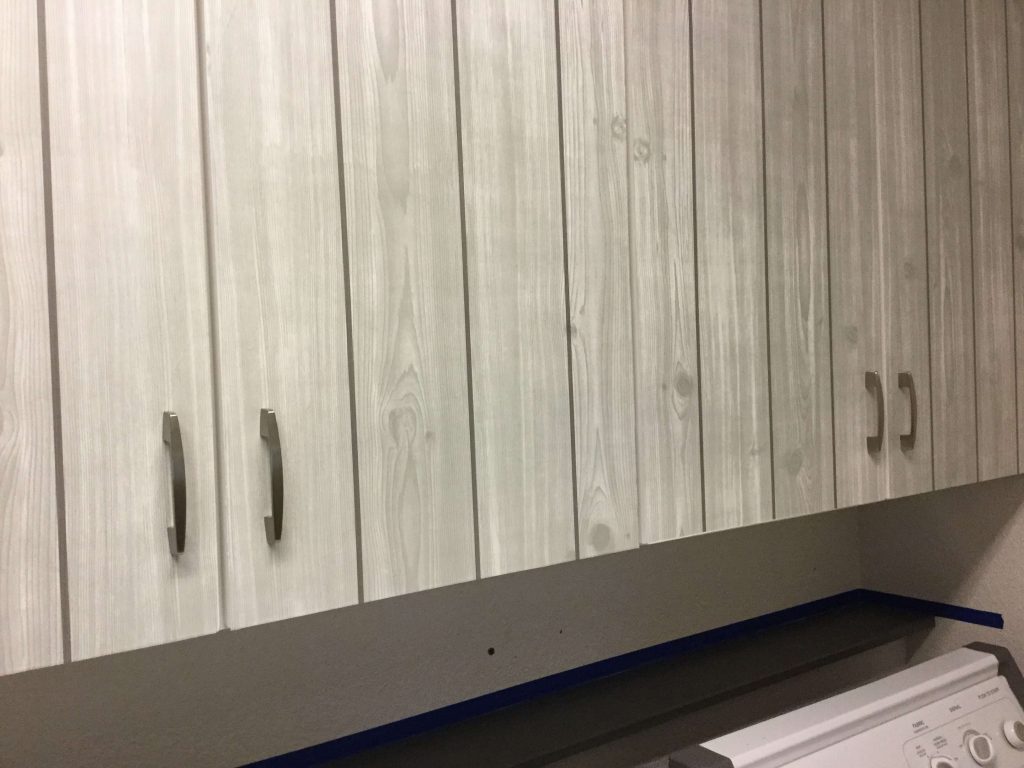 Chas recommends using polyacrylic to coat the Dixie Belle paint for the ledge in the back. You may have different types of structure, and you can improvise accordingly.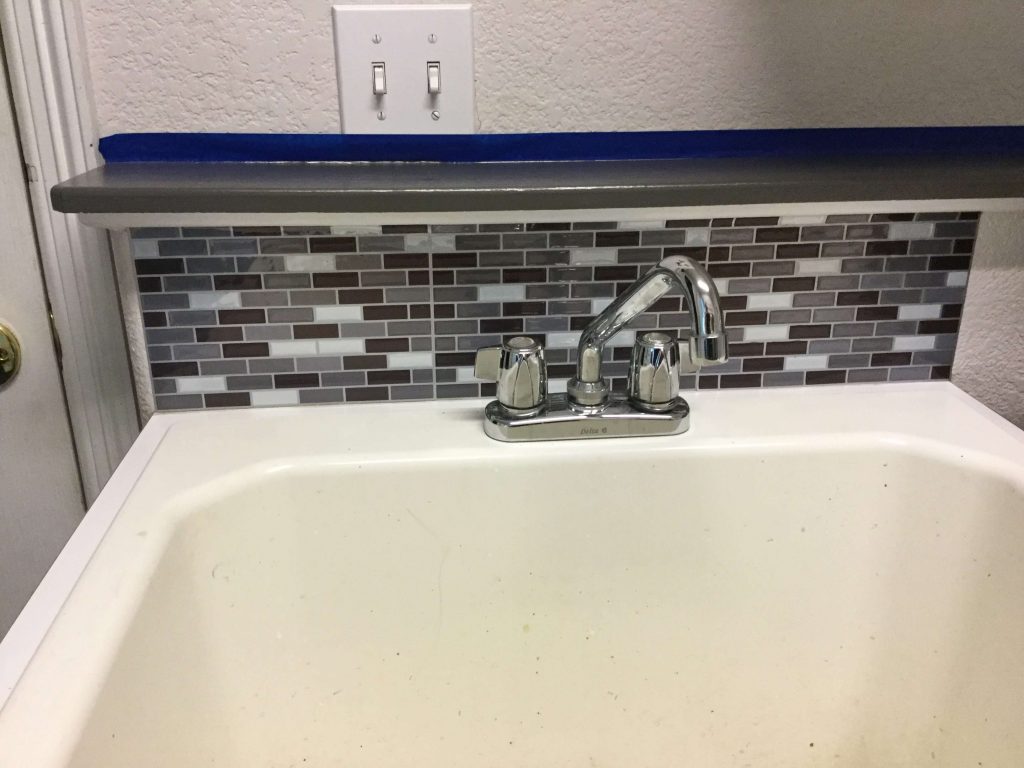 You can also add a peel and stick backsplash in the laundry sink region too.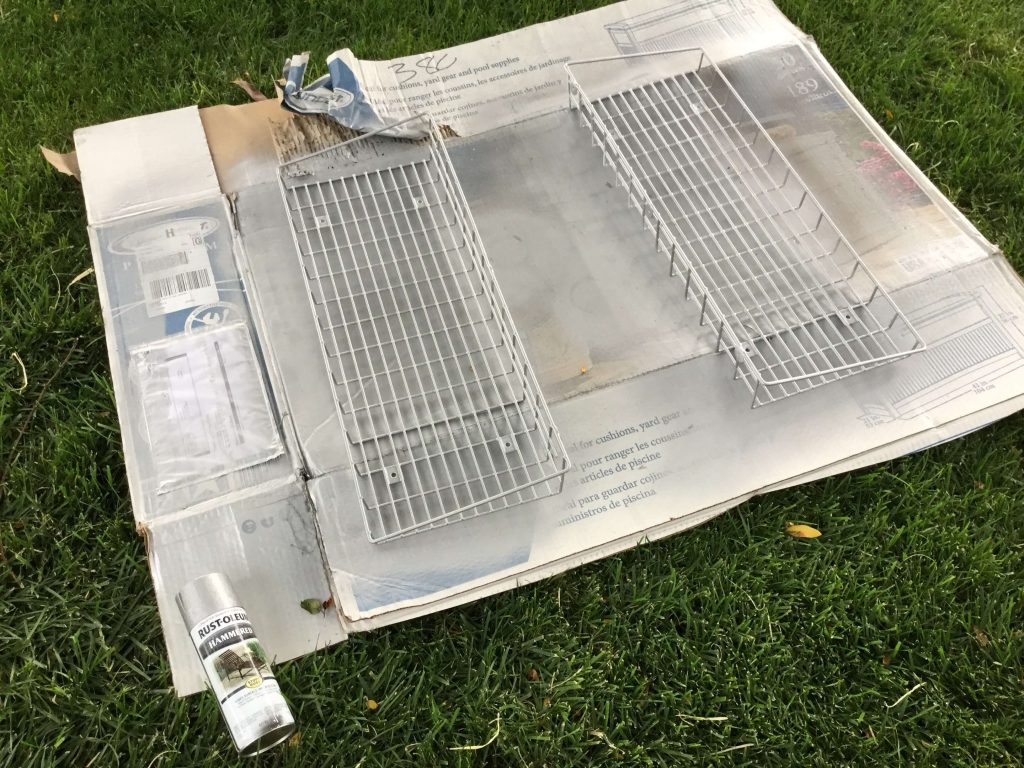 If you also have baskets, you can put those on top. By doing so, you can prevent things from falling in the back of the washer and dryer while having some extra storage space. To prevent them from becoming rusty, you can spray paint them with Rustoleum.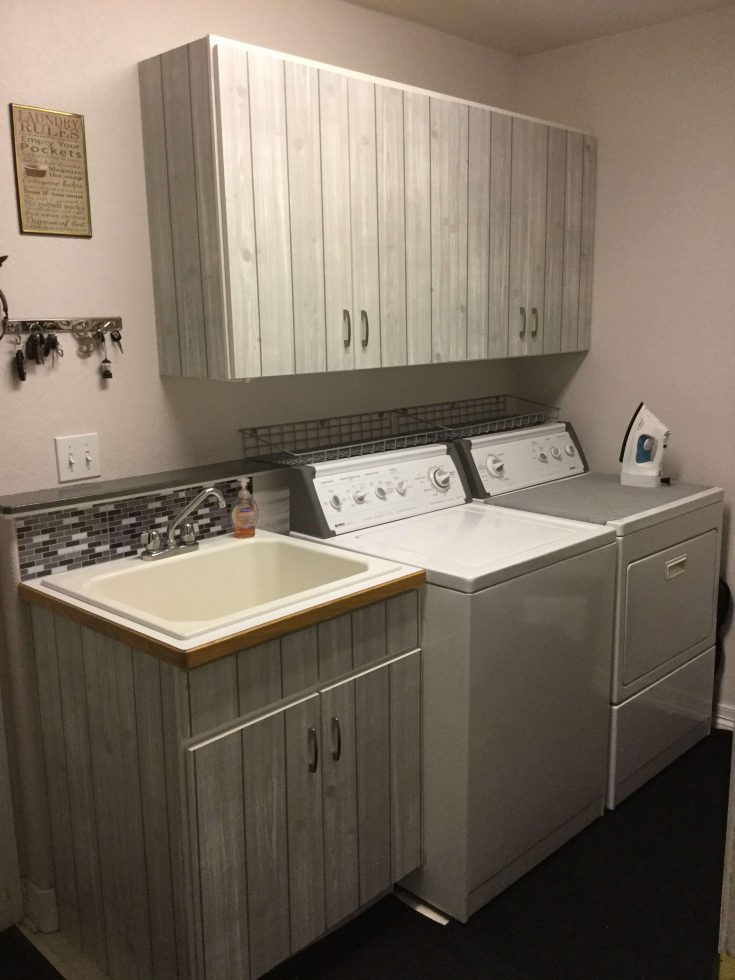 Let them dry for some time after spraying Rustoleum. Once dry, they are ready to be kept on the top of the washer and drier.
All this can be done under just $40, as said by Chas, and it won't take more than a day. Not only this, but Chas even plans on doing some DIY projects related to her laundry tub and faucet shortly.