4 Tips For Making A Game Room
By Goodness M July 24, 2022
---
Having a game room in your house is one of the most desirable things. It gives you time to blow off some steam. You can use any space in your home to create a game room. Therefore, this article will reveal ideas that you can use to create your dream game room.
Decide on Games You Want
A combination of games is highly recommended. A pool table can also double up as a table tennis turf. Also, Foosball can be incorporated as well. Furthermore, a dartboard can utilize the space on your wall to complement other games. The latest video games can also be included, not forgetting the popular pinball machines.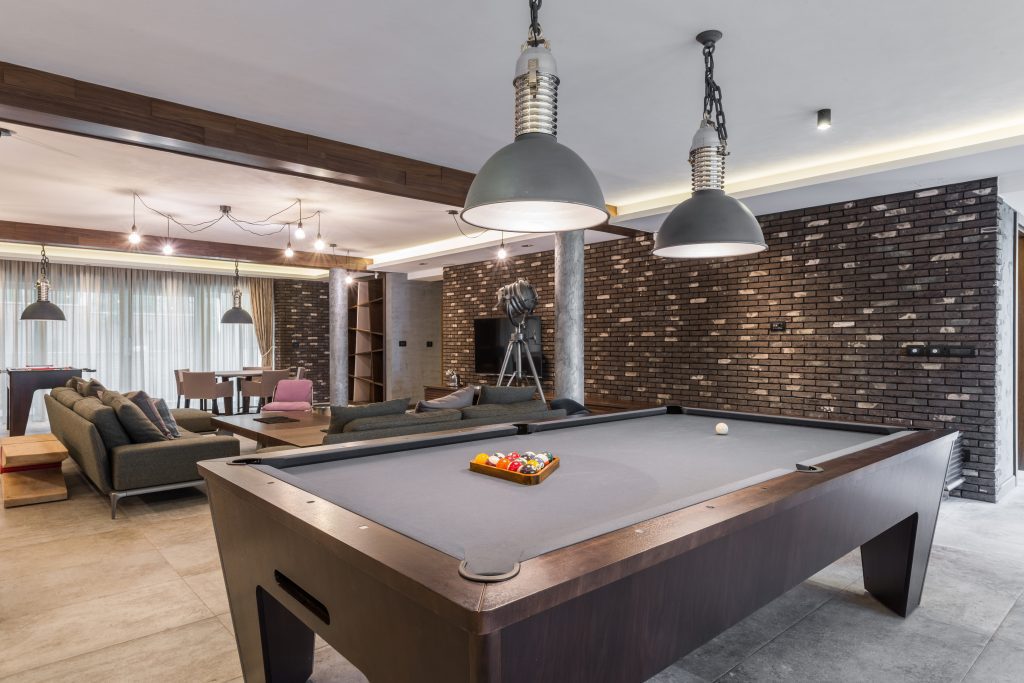 Combining the Game Room With Other Rooms
Extra space in your living room can be used to place a foosball table. Also, your pool table can be put near the bar area in your home. A dartboard on the wall is a must-have because it helps to save space in your home.
Pick A Theme
Choosing a theme for your game room must align with the types of games you have. When you have video games, decorate the space into a classic arcade. The same applies to the room with pinball machines which require posters that bring a nostalgic feeling about the past. Therefore, regardless of the theme you choose, the decor should show what you like the most.
Organize Your Game Room
The game room design should border on the largest game so that it becomes your center of attention. A pool table can be your focal point with good lighting and a sitting area on the sides. Also, if it is a video game room, you must mount a big-screen television. As a result, this catches the eye right away once you enter the game room.