DIY Hacks Help Family Save Money On Garden Renovation
By Stephen M October 16, 2022
---
Creating a garden can be very expensive. Hiring an expert and buying the needed equipment, inputs, and flowers all come at a cost. After making that beautiful garden, maintaining or giving it a facelift can be very expensive.
But this couple decided to cut costs by doing everything themselves with excellent DIY techniques. By creating and adding DIY pallet furniture, they have transformed their garden space into something unique.
How It Started
After refusing to spend £500 for just the slabs in a section of their garden, Ayisha Alderson, 28, and Simon Nicholls, 36, decided to create something independently.
In an interview, Alderson said they have always wanted to create their garden furniture out of pallets. According to her, it was their first time creating a garden project since they previously lived on the first floor. Having a small patio, the couple initially thought of extending it; however, after considering the cost, they opted for gravel.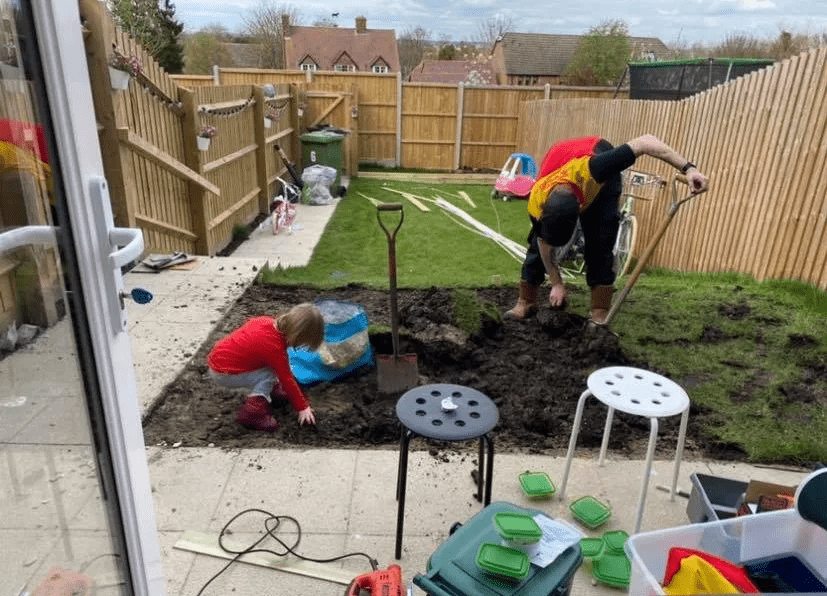 The British woman said they had to use over 4000 pounds of gravel for the barbecue area and the patio alone. Luckily, they only had to spend approximately $100 on the gravel. Before the gravels arrived, they did the groundwork to extend the patio. When the gravel arrived, the couple used a wheelie bin and bags to carry them to the location since they didn't have a wheelbarrow.
All this while, they preferred building their garden furniture out of pallets. So, when Nicholls chanced on someone giving out pallets for free on Facebook Marketplace, he seized the opportunity. Nicholls and Alderson used around ten pallets in creating their garden furniture.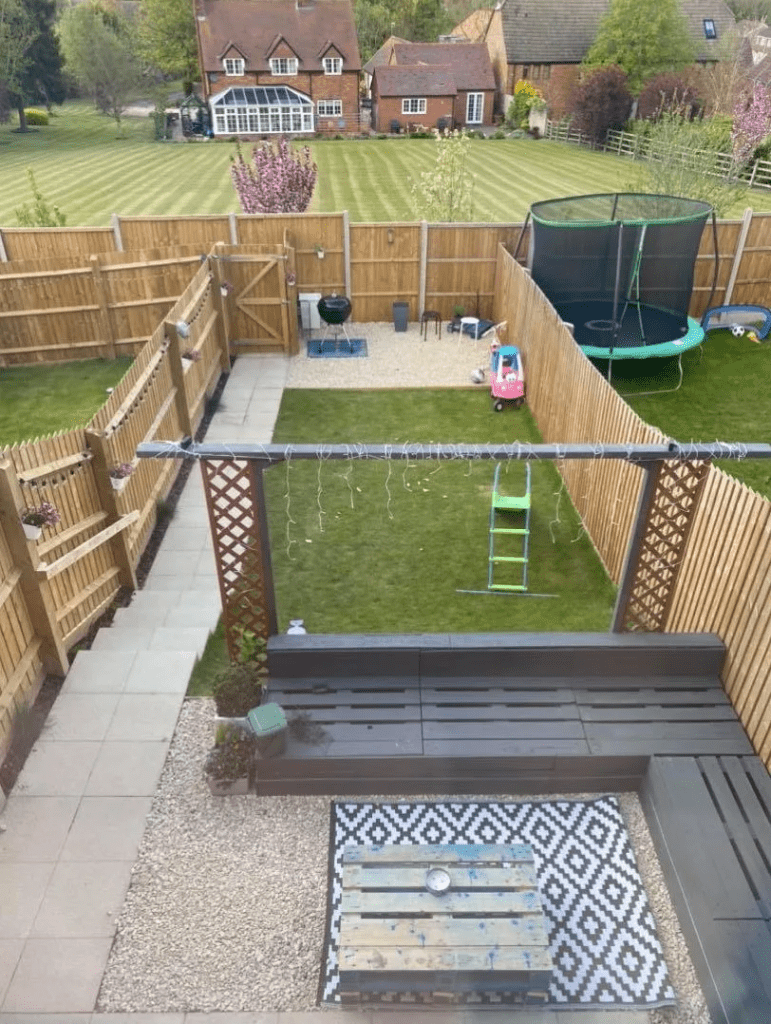 Alderson explained that once the furniture was done, the next part of the work included painting everything and adding décor. The couple needed more than a few featherboards, but that wasn't an issue, considering how cheap the wood was. They spent less than $300 to have a pleasant area for their summer nights and other outdoor events.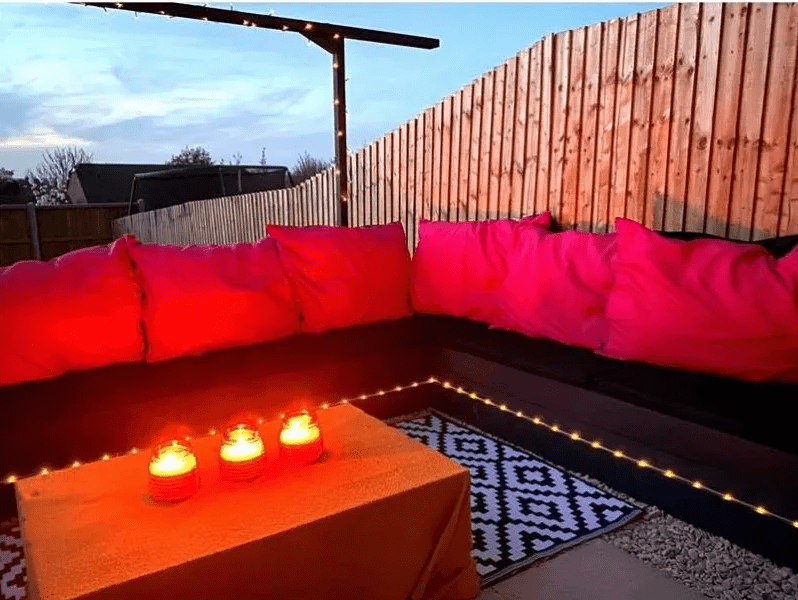 The result of their creation was stunning, and the couple is thrilled and proud of the outcome.