DIY Solutions For Hiding The Kitty Litter
By Luka E August 2, 2021
---
The kitty litter isn't really something you want to have in plain sight all the time, especially when visitors come over. Watching your cat doing its business while you watch a movie or eat supper is less than ideal, and they can really stink up the room. If you live in a small place, you might not have any extra little rooms to put the litter in. A few different products hide kitty litters, but we suggest you try one of these homebrew ideas first!
Kitty Litter Cabinet
This solution makes use of an Ikea Brusali cabinet by installing a cat door on the side, keeping the litter entirely out of sight. You can also use the cabinet to store your cat supplies.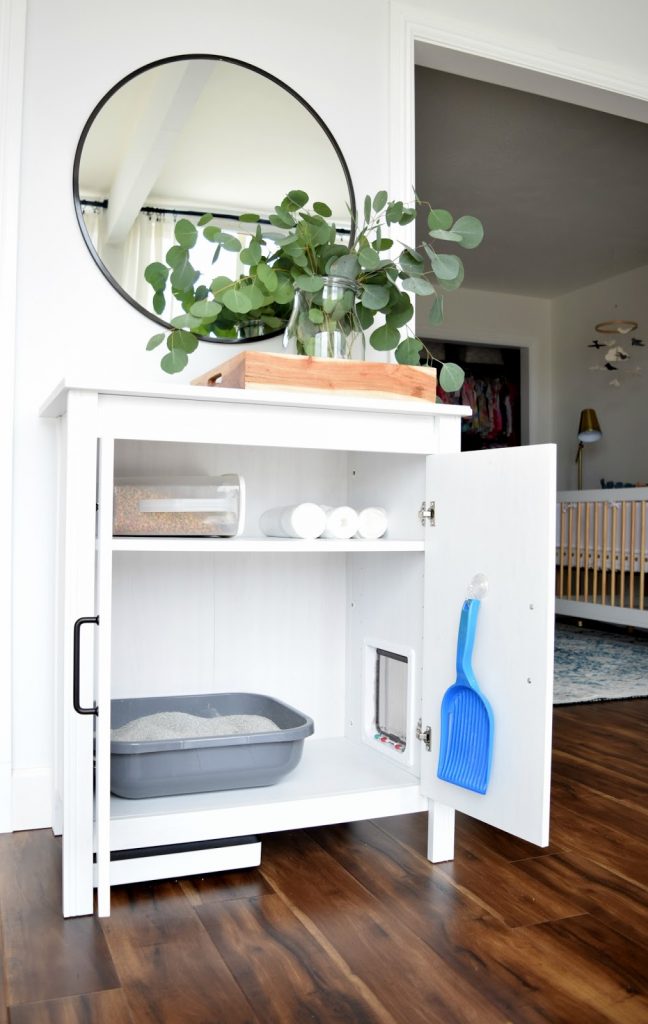 The Perfect Kitty Toilet
Cristina from Ikea Hackers offers another ingenious design for hiding your kitty litter. She's taken a plain wall unit and tipped it on its side, so the door flips open onto the floor for easy scooping. They've also cut a cat flap into the side of the cabinet so the cat can use it any time they please.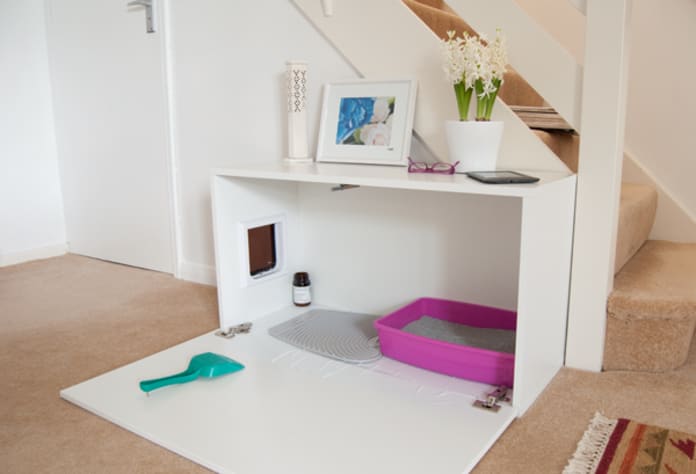 Making Use of Built-in Cupboards
You can convert most built-in cupboards in this way for a cute little kitty toilet. This cat owner has created a sweet little hiding spot below their basin and between the washing machines. Here, they've even added an air vent to make sure their cat is always comfortable.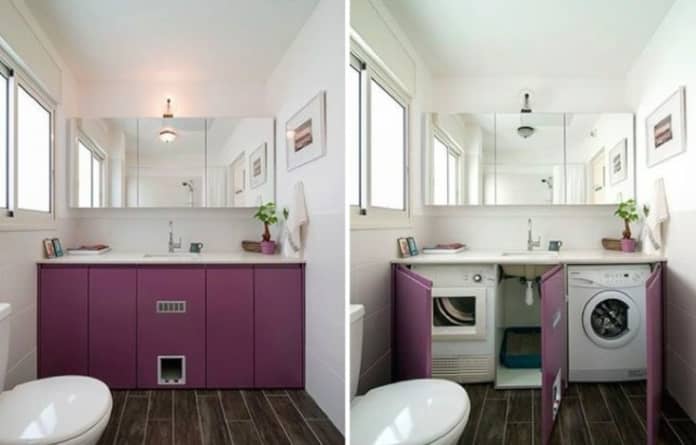 Make a Kitty House
If you're feeling especially creative, why not build your cat their very own little cat house? All you'll need is a bit of plywood and wood glue to give your cat a private little room to do their business in. Just make sure it's tall enough for them.