40+ Smart And Simple Organization Ideas That Will Transform Any Home
By Bruna L June 25, 2023
---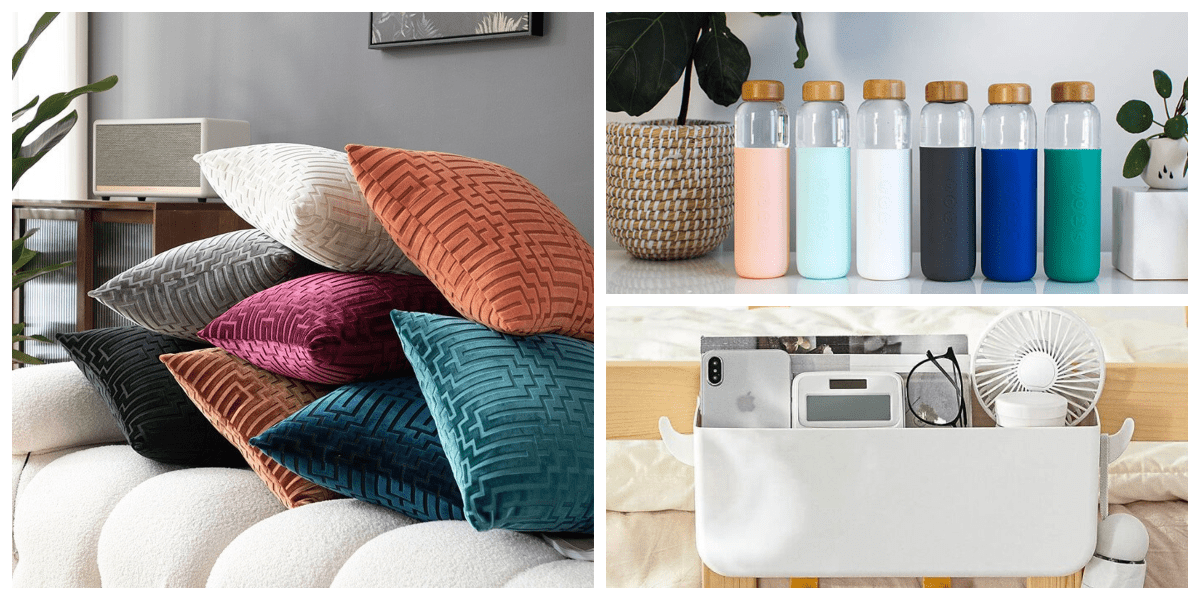 This article was originally published on
morehackz
When it comes to creating a comfortable and stylish home, organization and decoration, go hand in hand. Think about it – the more you declutter and organize your stuff, the more space you'll have to showcase your true personality through your house décor! Things like drawer organizers, bookshelves, and even kitchen jars tell a story about you! What story is your home telling right now?
If you want to change the narrative, you need to declutter better, find creative storage solutions and learn how to use the right décor to elevate your space. That's the tricky part, of course, but that's precisely where we come in. Do you need some help getting inspired to organize your home or simply want to add some personality to your décor? Well, here are 45 organization and decoration ideas to revamp your house!
Tidy cabinets
If you're tired of struggling to find your snacks under all the clutter inside your kitchen cabinets, we have the perfect solution for you. All you need is some plastic containers and the will to organize everything, and you're good to go!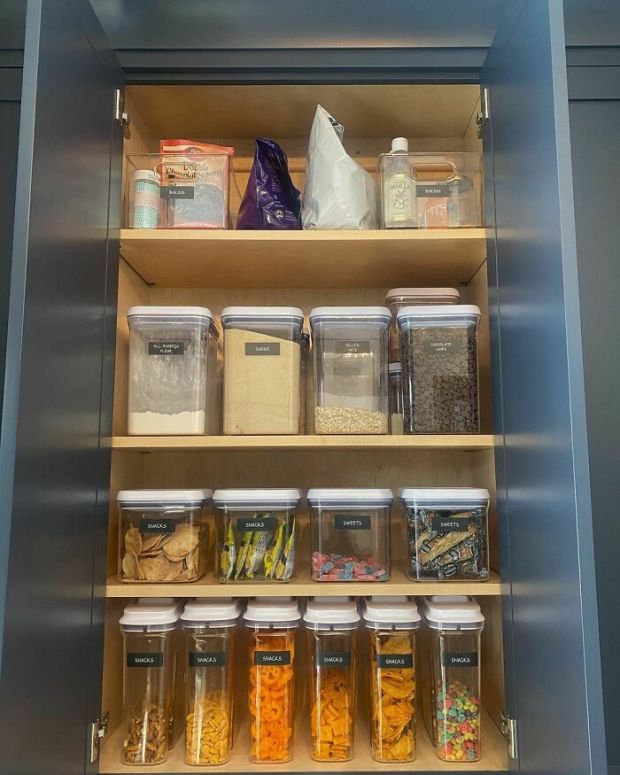 Just take all your cereals, grains, spices, and snacks and put them inside clean, individual containers. Then label and store them neatly, and you're done! You can even customize the plastic containers if you're feeling artsy. So what are you waiting for?
Tidy bedroom
Once you hit adulthood, you can't really run away from all those tedious chores anymore. Cleaning may be relaxing for some people, but making your bed every morning is definitely not. Still, it has to be done – and there is an actual reason for that.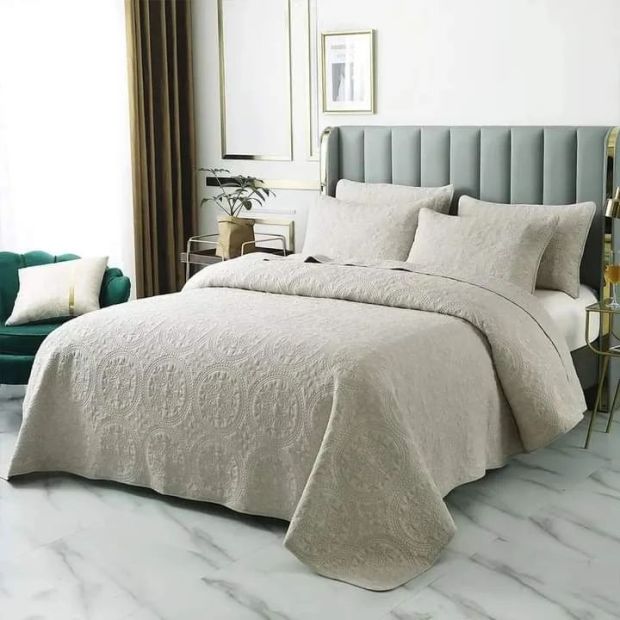 Studies have shown that a tidy bedroom helps you sleep better at night and function better throughout the day. Additionally, tidiness makes your brain happy, so make your bed every morning so you can start the day on the right foot!
Staircase office
When you live in a smaller house, every little bit of space counts. With so many people working from home nowadays, the space issue has gotten worse. Not everyone has a spare bedroom to use as an office, after all!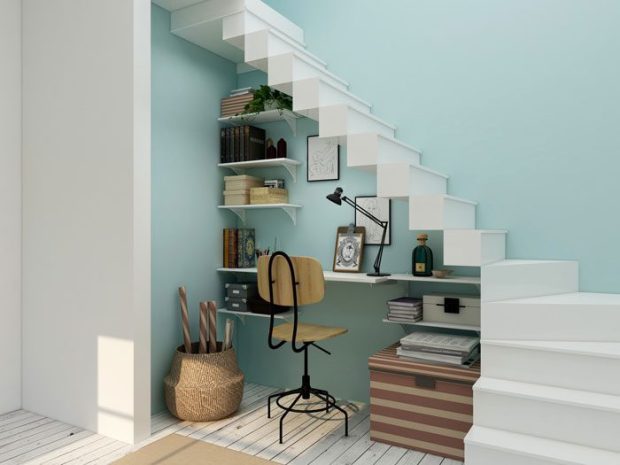 If you're lucky enough to have some space under your staircase, why not use it? If you plan carefully, that little nook can become a full-blown office! Just mind your head; you really don't want to know how painful it is to headbutt the stairs!
Desk solution
If you need to work or study from home and don't have that much space, it can be a nightmare to find a desk that fits whatever room you have available. Some are way too big, while others are too small.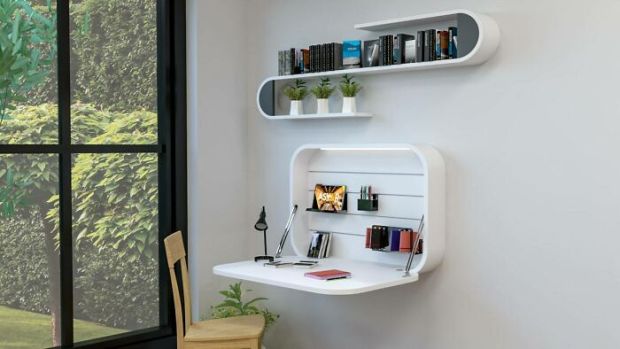 Well, maybe the solution is not your average desk. What you actually need is a foldable one! Much like a Murphy bed, these desks are an excellent solution for your space problem because they can be easily folded up when not in use. Cool, right?
Medicine cabinet
Out of convenience and in an effort to be organized, we all have a particular cabinet where we store all of our medicine. With time, it tends to get super messy, and then it becomes hard to find what we are looking for.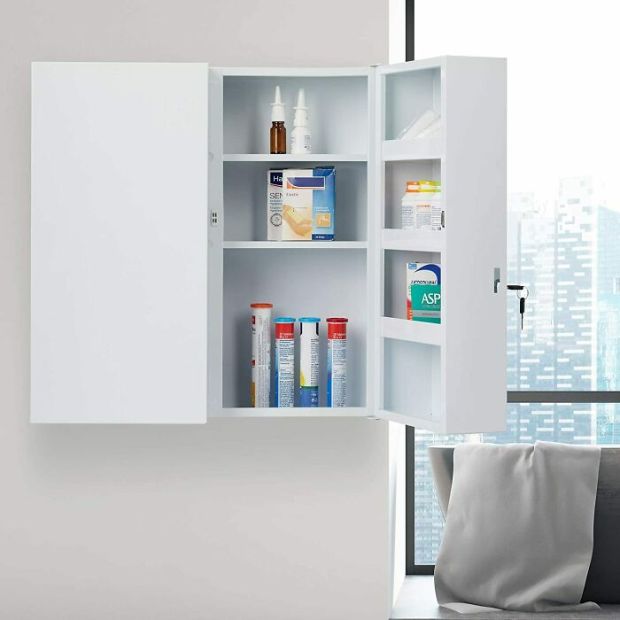 If you know exactly what we are talking about, maybe it's time to declutter your medicine cabinet. Make sure not to throw any expired medicine in the trash, though. There are centers around town that collect those for proper disposal.
Built-in bed storage
If you're anything like us, you probably love the look of a tidy bedroom but hate having to do the tidying yourself. What you need in this situation is a bed with built-in storage to dump all of your mess in!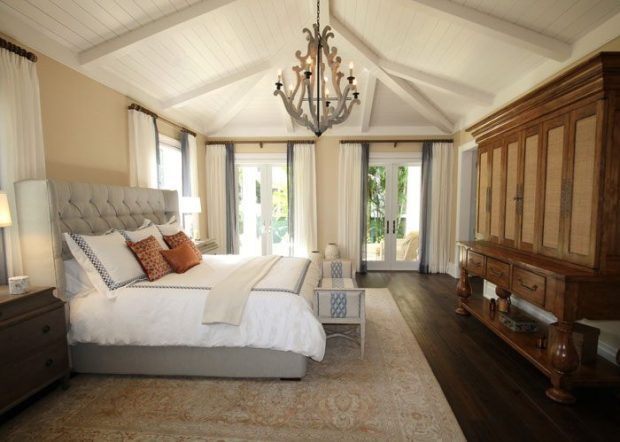 There are many variations of this kind of bed. Some of them have drawers on the side, while for others, you have to lift up the mattress to reveal the storage space below. Either way, they're perfect for a quick clean-up around the room!
Clean and organized countertop
Nowadays, everyone seems to be doing some sort of diet or two. It's understandable, of course, with so many nutrition influencers out there! If you're a cooking enthusiast, you may have too many utensils cluttering your countertops and don't know what to do about them!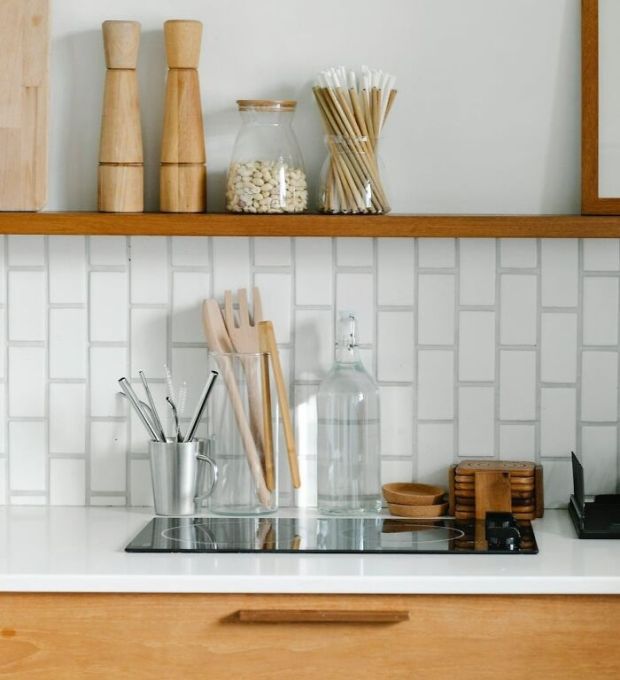 The easiest and quickest solution is to dispose of or donate some of those items away. We know getting rid of some utensils can be painful, but what's the point of having them around if you're not using them? They're just taking up space!
Catchall dish
We've all seen those little trays that seem to hold anything and everything at other people's houses, maybe on coffee tables, side tables, or even by the entrance. Those little trays are called catchall dishes, and they'd be a great addition to your house!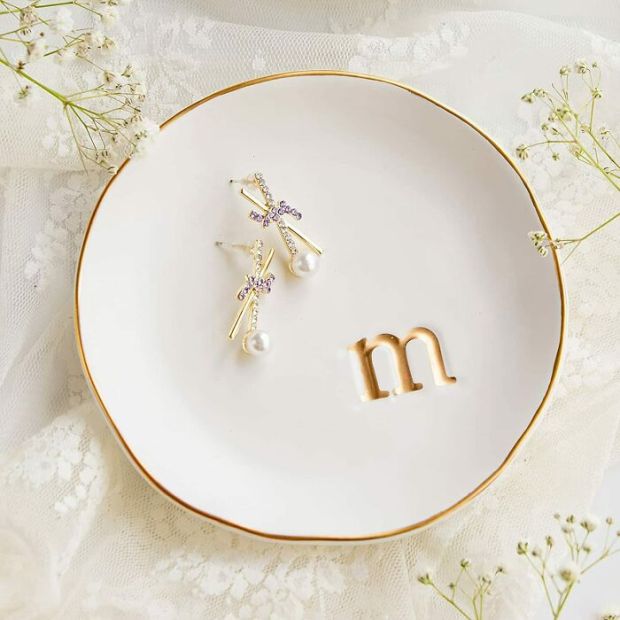 These are excellent at holding things like keys, wallets, and jewelry since they provide a designated spot for them and make them easier to find. And, since they come in many different shapes, sizes, and materials, it's easy to match them to your house décor.
Knife organizer
Even if you have ample space, organizing your everyday items can be a big problem. For example, you can live in a big house with a nice, spacious kitchen, but your drawers and cabinets can still be a mess on the inside!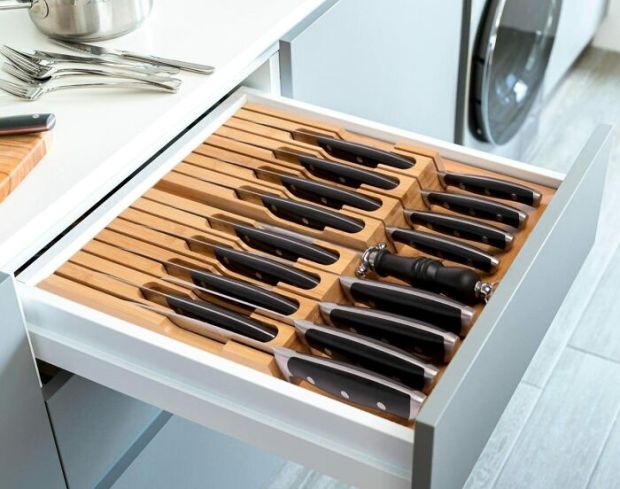 That's why the knife organizer above is such a lifesaver! If you have many knives and often struggle to find them inside your drawers, get yourself one of those, and you'll never have to worry about losing your knives again.
Kids' play area
When you have children around, it's hard to keep everything tidy and organized. These mini-humans don't really care about tidiness or aesthetics, after all! If you still want to keep your house as mess-free as possible, you'll need to set up a play area.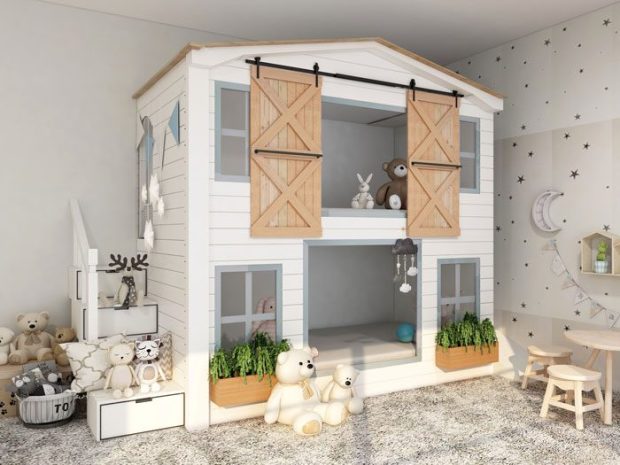 All you need to get is a couple of rugs, some storage bins for the toys, and maybe a kids' table where they can draw and do other crafty activities on. With that, they can have all the fun they want and restrict the mess within this designated area!
Mantel as a shelf
Decorative clutter can get out of hand very quickly. A few books here, some crystals there, maybe a vase or two, and next thing you know, your house looks like the interior of a bustling antique shop! The only problem is no one is buying your supposed antiques!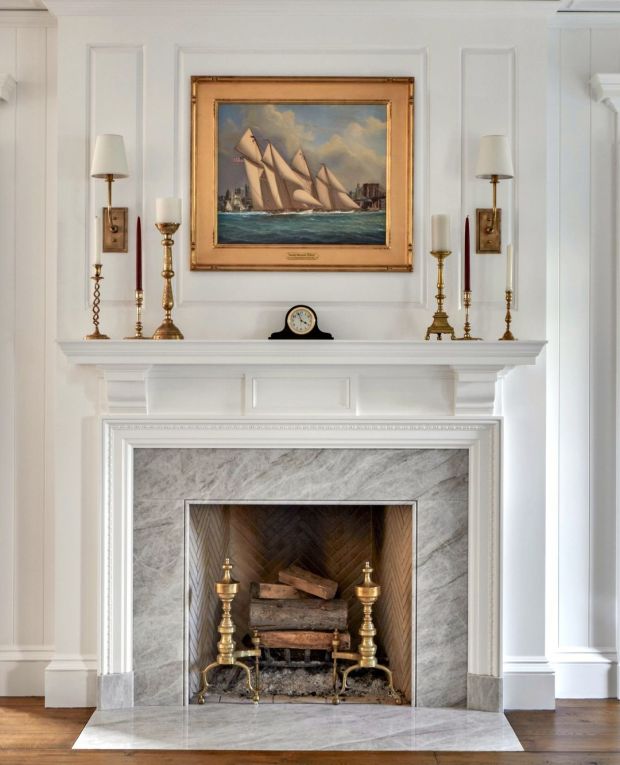 If you love your little knickknacks and want to keep them around, it's best to display them somewhere you can easily see them, like your fireplace mantel. This is perfect since it utilizes a space that would otherwise be empty and bland.
Toy baskets for everything
As the fashion standards of our time turn to a more elegant and elevated style, so does our house décor. Unfortunately, this also means a rise in the price of anything that fits this description! What should you do, then?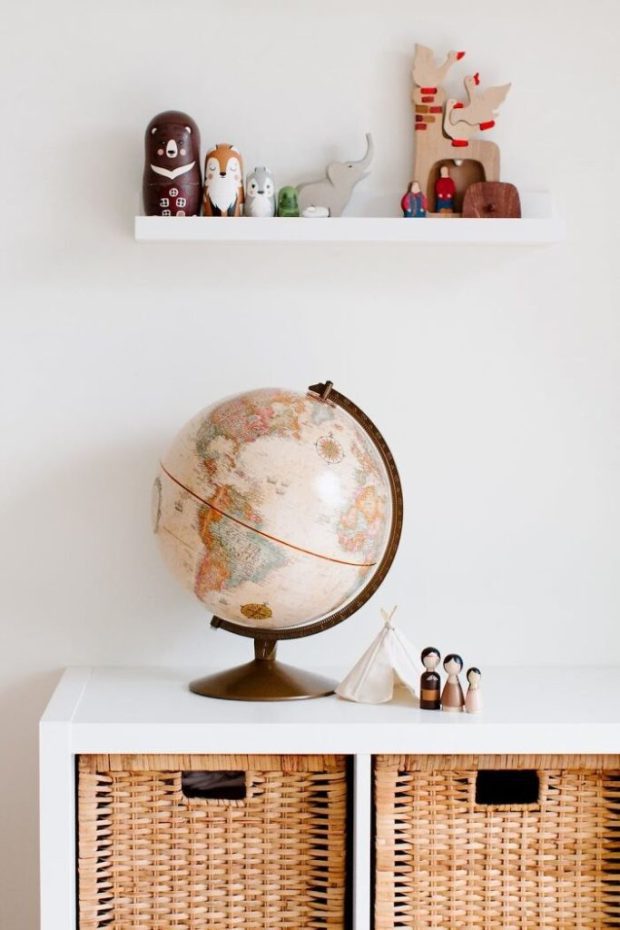 Well, look no further than the children's section of any furniture store! All those cute but super-elevated toy baskets may be precisely what you need for your house organization! They're also usually cheap, which is always good news in our books!
Reading nook
What is the point of micromanaging your house if you can't have fun every now and then? Sure, declutter and organize as much as you want, but don't forget why you're doing it in the first place – to enjoy your home more!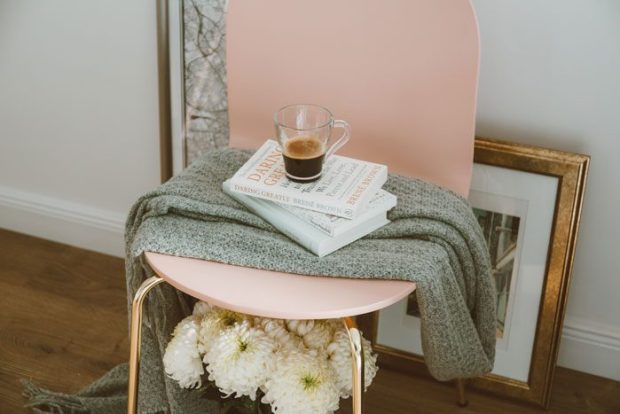 If you like reading, why not set up a little reading nook for yourself? Something like the cozy space in the picture above. In the end, your reading clutter will have a designated spot, and your house will have a touch of your personality!
Spice rack
If you enjoy cooking, you probably have an extensive spice collection. As such, you know just how much counter space these tiny tins take. You don't need to get rid of your spices altogether if you want to declutter your kitchen, though!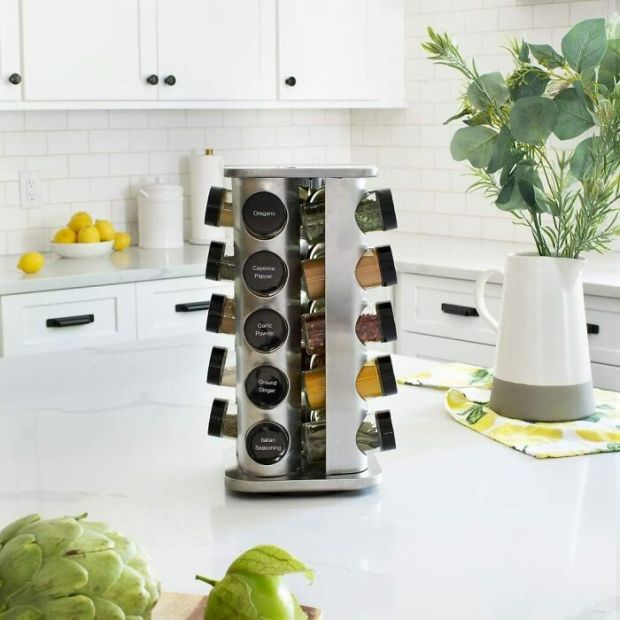 Just get yourself a spice rack like the one above, and you'll see the difference it makes in your kitchen. These racks are a great way to keep all your spices organized and easily accessible. Cooking has never been easier!
Bookshelf organization
If you're an avid reader, you have probably had trouble trying to fit a bunch of new books on shelves that are already packed full of your old ones. If that is the case, it may be time for some decluttering around the house!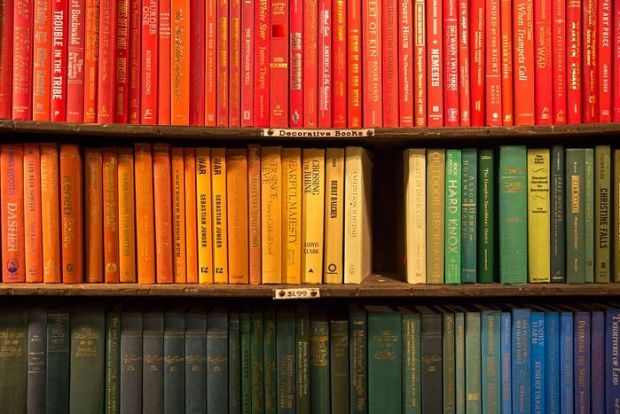 We're not saying you should throw all your books away. Just take an afternoon to sit down and go through your collection. We're sure you'll find books you're not interested in anymore that you can donate to loved ones or a library. Do this periodically, and you'll always have space for more books!
Built-in shelves
Sometimes it's hard to find space around the house when displaying your precious collections. It doesn't matter if we're talking about books, LEGO sets, or rare coins; they all need a place to stay. But sometimes, it's just impractical to have them around!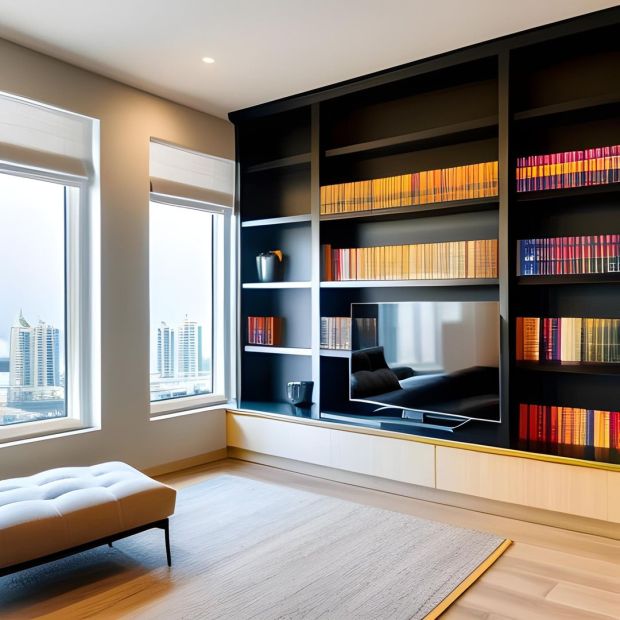 That's why built-in shelves are so handy! With these, you can easily maximize storage space around the house while keeping your decor elevated. They can be customized to fit any room you want and are a sure way to keep your stuff organized and easily accessible!
Labels are essential
Did you know that keeping things organized is not only a treat to the eyes but also to the soul? It's true! Keeping your house tidy makes your brain really happy. But what's the point of tidying up the place if you can't find anything afterward?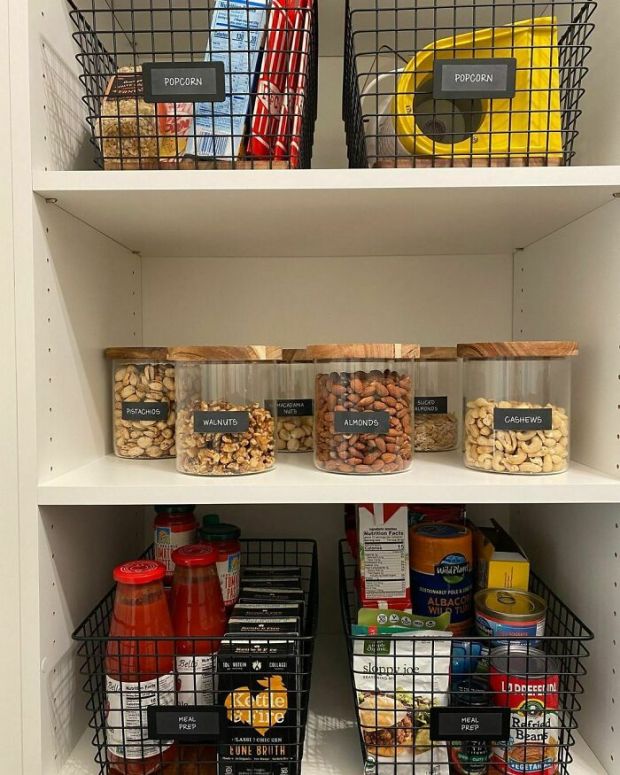 That's why you need a variety of containers to store your stuff and labels to make sure you know exactly where everything is. You don't even need to be fancy about it – some paper, a pen, and tape will do just fine!
Tasteful baskets
No matter how long you spend searching for storage and organization ideas online, it will always boil down to plastic bins and containers that are forgettable at best and downright ugly at worst. But it doesn't have to always be that way!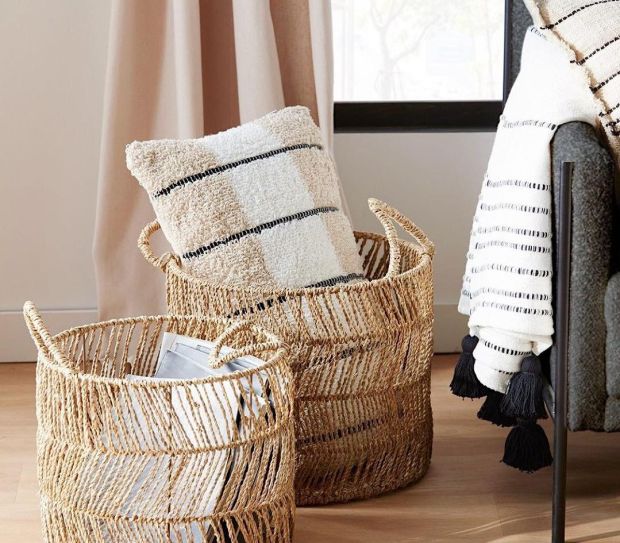 If your house decoration leans more into a mix between rustic and modern which is so popular nowadays, you can easily substitute all the plastic bins with tasteful storage baskets! Not only will this mean more space for your stuff, but it will also elevate the aesthetics.
Reusable water bottles
If you're constantly on the move during your day, you probably end up with a pile of plastic water bottles that inevitably go into the trash. So, if you're worried about your impact on the environment and want to end this damaging habit, we have a solution for you!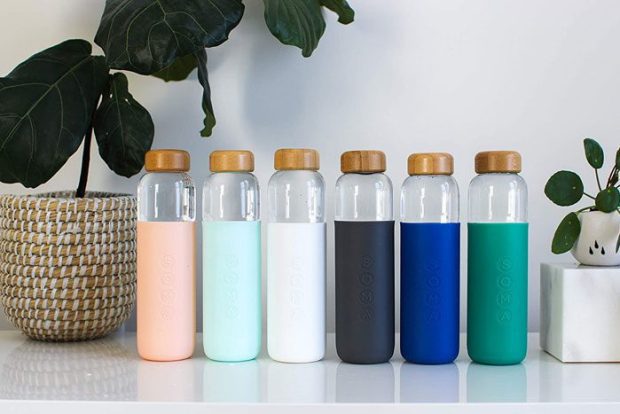 Why not get a reusable water bottle? Not only will you stop throwing so much plastic in the trash, but you'll also look much more stylish since you can pick and choose which bottle fits your day-to-day life better! Win-win all around!
Hang your pictures
It's easy to end up with too many picture frames around the house if you have a big family and many friends. Sure, digital photos and social media posts are everywhere, but some people still prefer to have physical copies at home.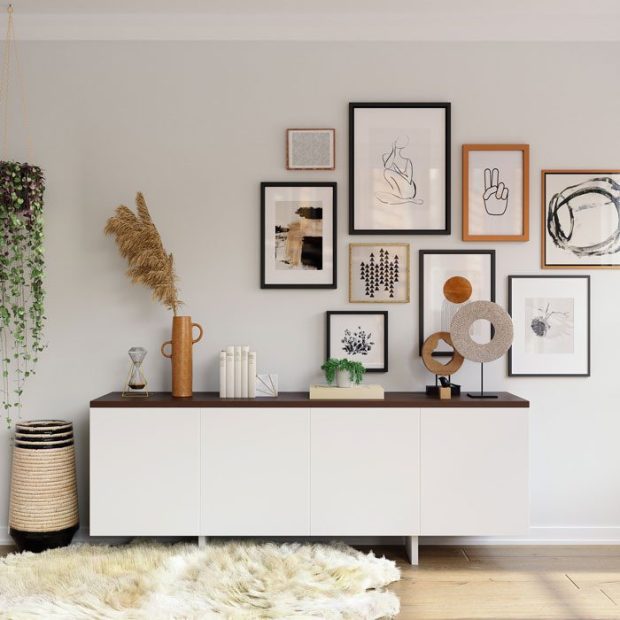 A great way to save space and still display your favorite pictures is to create a wall gallery. Just find a template you like and hang the frames following it. It will organize and elevate your decoration while still showing your personality!
Shoe rack
One of the biggest contributors to a messy house is that pair of shoes you forgot to put away weeks ago! This gets even worse if you have a big shoe collection and no place to properly store them. Do you feel called out yet?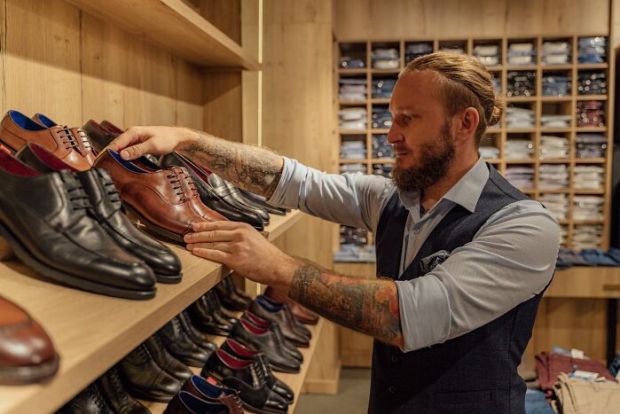 In that case, all you need to do is get a shoe rack for your house entrance. If you do your research right, you can even find some chic yet affordable ones. With this, you can keep all your boots and shoes organized and out of the way!
Corridor hangers
Foyers are the perfect space to keep all your shoes and coats when you enter the house, but not everyone lives in a place where these spaces are available. What do you do, then? Well, the solution might just be a few steps away!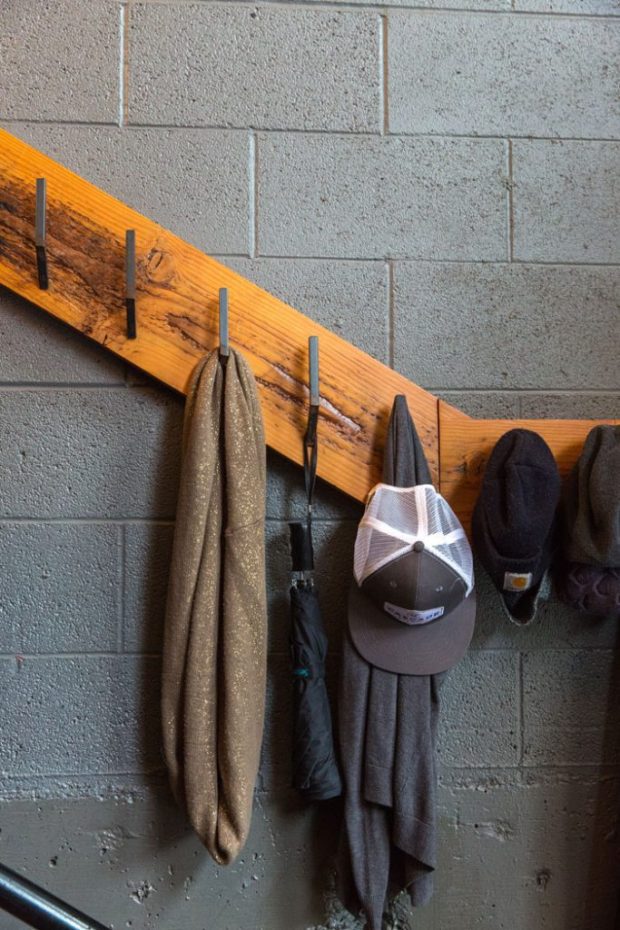 If you have a staircase at home or at least a long corridor, you can always install coat hangers on the walls! Not only will you save space that way, but these essentials will always be within reach, just like if you had a foyer!
Door storage rack
Everyone wants to have a more organized home, but not all of us can afford all the cool tools and gadgets that are so popular nowadays! If you're in the same boat, there is a cheap and effective solution out there!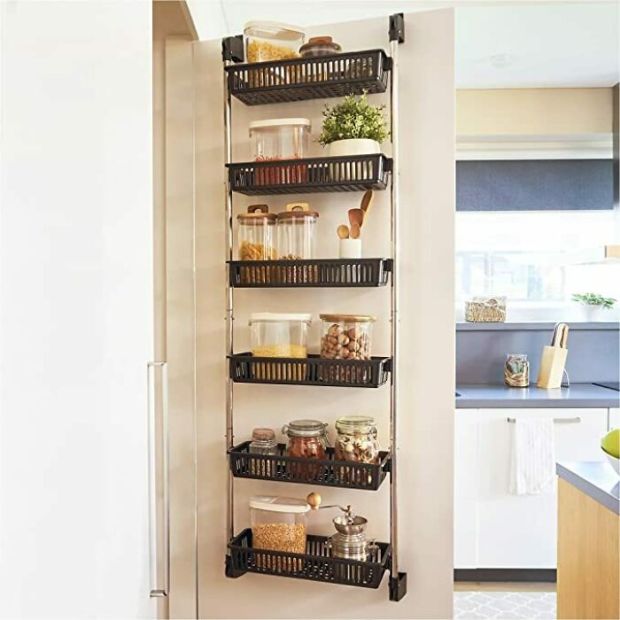 We are talking about door storage racks! These racks are super practical. You can put anything in them, from your shoes to your hats and even essential supplies. They're also designed to fit most doors, so you don't have to worry about wasting money on something that won't work in your house!
Every inch counts
If you're excessively sentimental and love to hold on to stuff, it's easy to lose track of how much space you actually have available. Books, records, magazines, pictures, and knickknacks from your travels, can pile up way too easily if we let them! But don't worry, we have the solution!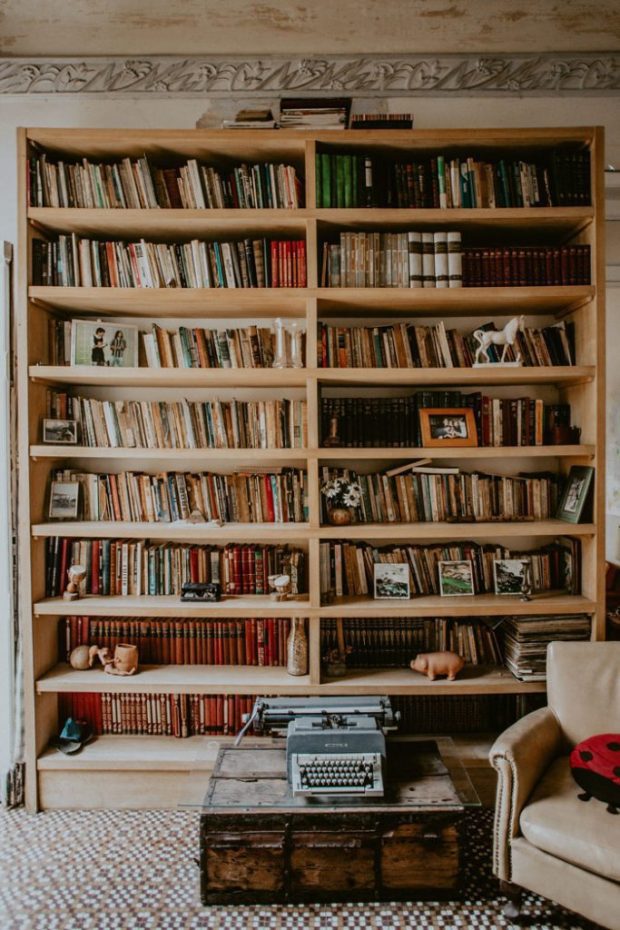 See all those completely loaded bookshelves you have? We're pretty sure you haven't utilized every inch of available space yet! Not many people think about this, but you can totally use the top of your shelf to keep more stuff!
Stackable storage cubicles
Open-plan houses and apartments have been popular for a long time now. It doesn't matter if you're more on the minimalist side or if you prefer to have lots of décor and clutter around. An open-plan place will always make your space look spacious!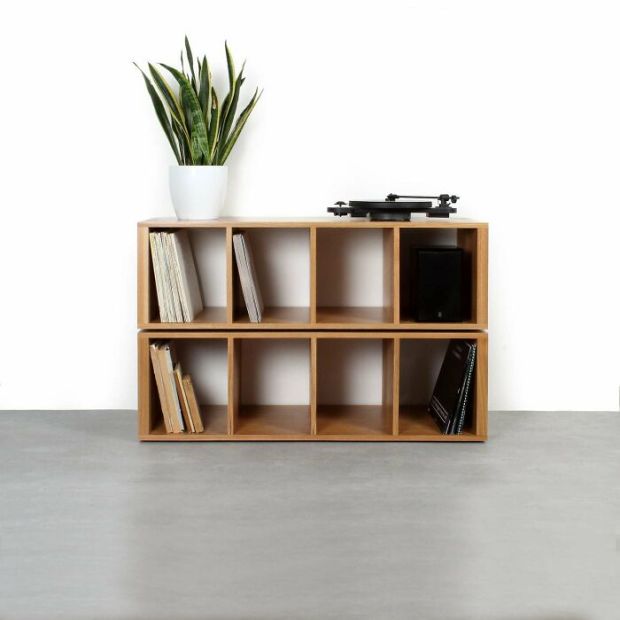 So why not match your furniture with the way your house was built? You don't need cumbersome shelves and TV stands to store your stuff. All you need is some stackable storage cubicles! They'll keep everything organized and make your house look more spacious.
Trays for days
No matter how minimalist your house is, it needs some decoration. Decor not only makes a house look better and full of life, but it also makes your brain happy! Who wouldn't want that? The secret, of course, is to simply not overdo it.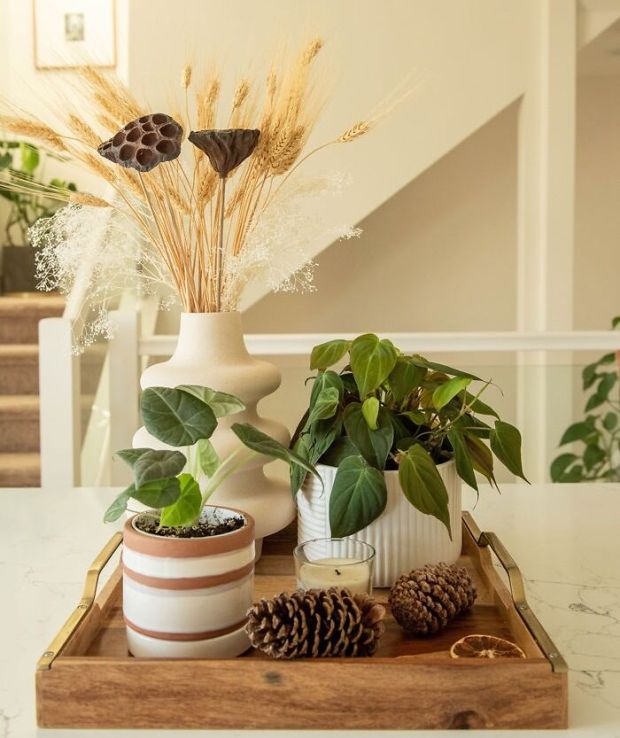 For example, if your living room or dining room is looking a little bit bland, why not get a tray to put some flowers or candles on? These can also be used as storage for your little everyday items, like your keys or your wallet.
Radiator shelves
If you live somewhere with cold weather, your house is probably packed full of radiators. Did you know they're not only good at warming your house during the cold winter days, but they can also provide shelf space during other seasons?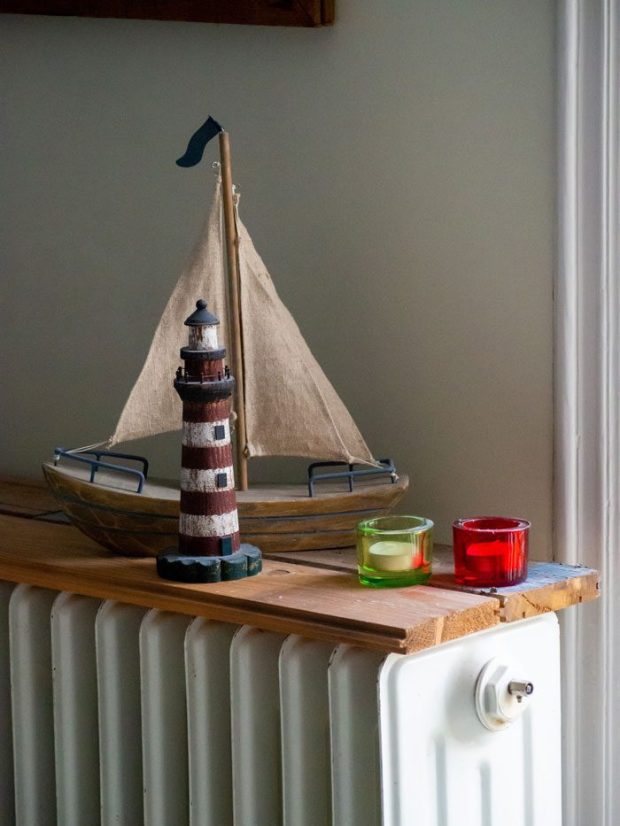 That's true! However, you need to be careful if you plan to use your radiators this way! Make sure they're not in use first. Otherwise, you may end up destroying whatever it is you put on top of them. So, always be cautious about that.
Kitchen optimization
If you are embarking on a new diet, you know how hard the first couple of weeks can be. You need to be really disciplined to break away from old habits and actually eat properly. A big part of that means organizing your healthy snacks so they're more accessible than your old ones!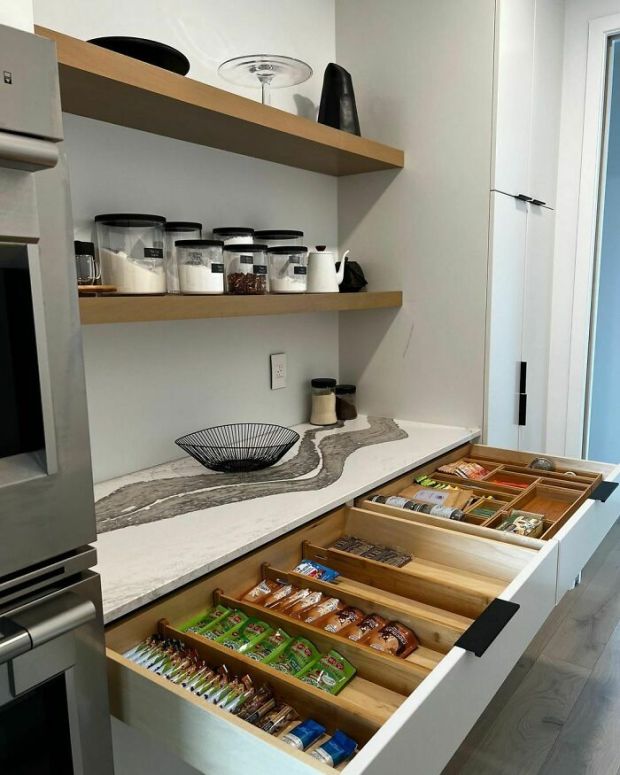 There are many tools to help with that, but a simple kitchen drawer organizer like the one above may be exactly what you need. With this, you can find whatever snack you're looking for easily and keep the temptation to rush to the fast food joint down the road at bay!
Windowsill shelf
If you need some additional space to store your books and other trinkets around the house but don't like the look of shelves and other similar furniture, why not use your windowsills instead? They are basically built-in shelves, after all!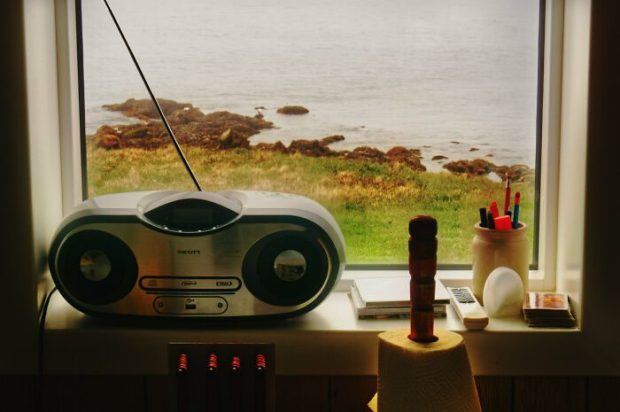 This is a clever solution for your storage problems, and it also adds a touch of personality and style to your home. Plants, books, and your favorite decor pieces can all be displayed on your windowsills. Just make sure you don't overload them!
Coffee and tea organizer
It seems that no matter where we look, everybody needs a steamy cup of coffee or even tea to start their mornings nowadays. If you're in the same boat and want to make your morning routine a bit more efficient, we have a wonderful idea for you to try out.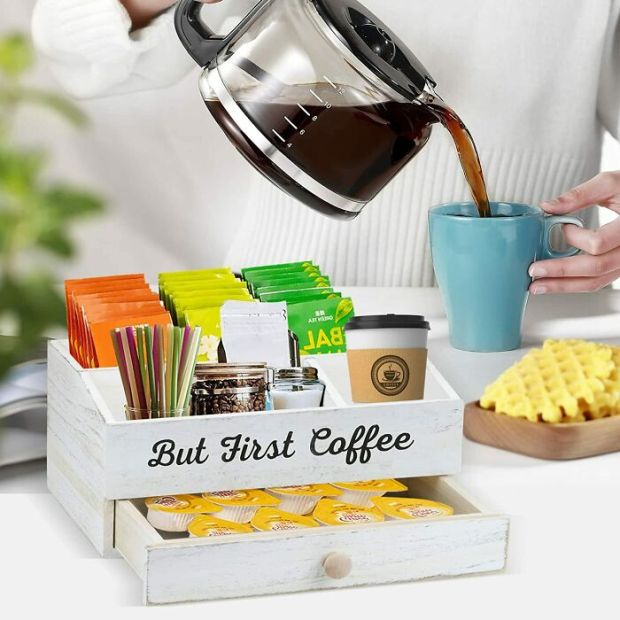 This is a coffee pod and tea bag organizer! Now you won't have to dig through multiple drawers every morning looking for your caffeine fix. This simple organizer also protects these items from damage and adds a nice personal touch to your kitchen!
Storage under the sink
When you live in a small house or apartment, it can be hard to find enough space to store and organize all your stuff, especially if you live with many people. But did you know you have the perfect storage space hiding in plain sight?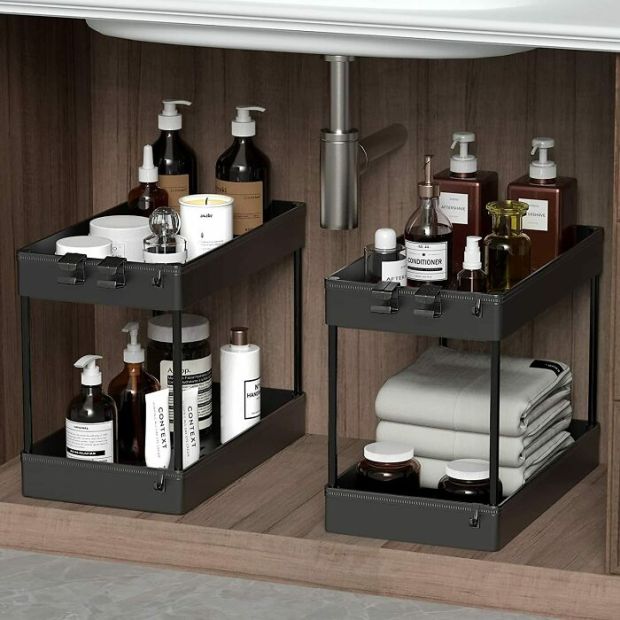 We are, of course, talking about the space under your kitchen or bathroom sink. Storage bins for these particular areas aren't that expensive and are the perfect solution for storing and organizing all your cleaning supplies, toiletries, and other household items.
Murphy beds
When you're a young adult and don't have much money, finding roommates may be a great solution if you want to move out of your parent's house. If you don't want roommates, though, moving into a studio may be the next best thing.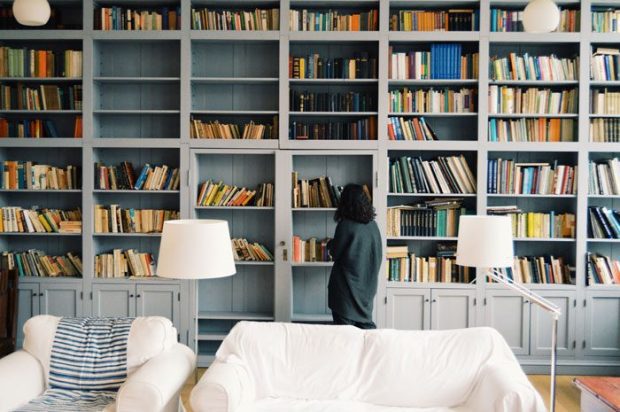 But the problem with studios is that they are not very spacious. That's why Murphy beds are so great! These beds can be easily folded and stored away, creating room for other activities. Some of them even have built-in shelves to store your items.
Organized cleaning supplies
Some people feel super relaxed when they're cleaning around the house. So much so that it actually kind of becomes a hobby! All you need to do is hop online to confirm that. You can easily find hundreds of channels dedicated to house cleaning!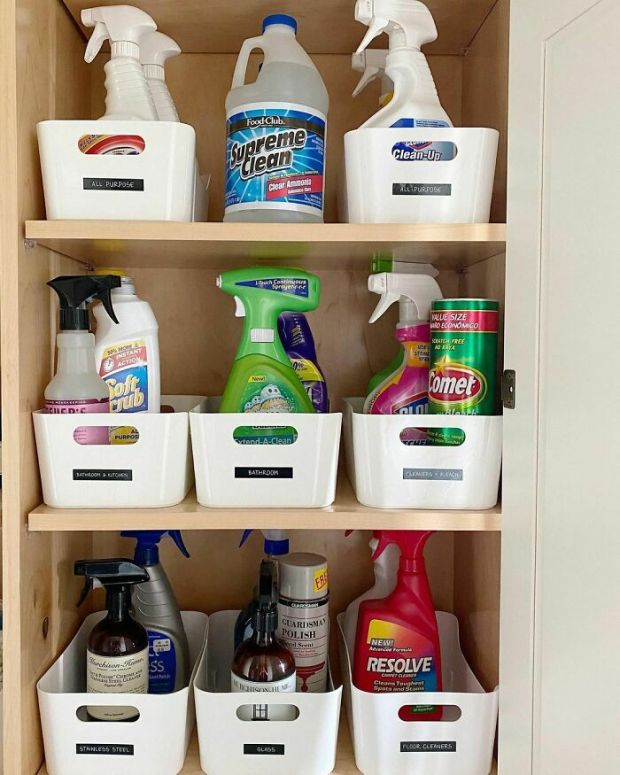 If you are one of those cleaning aficionados but don't really know how to organize all your cleaning supplies, just use some plastic bins to sort them. This is a sure way to become even more efficient with your cleaning!
Decorative clutter
When you look at a bookcase, you probably just see a spot to store your books and nothing else, right? For most people, there really isn't much potential there. It's simply a place for your books; that's it! If you like decorative clutter, though, bookcases are infinite pools of possibility!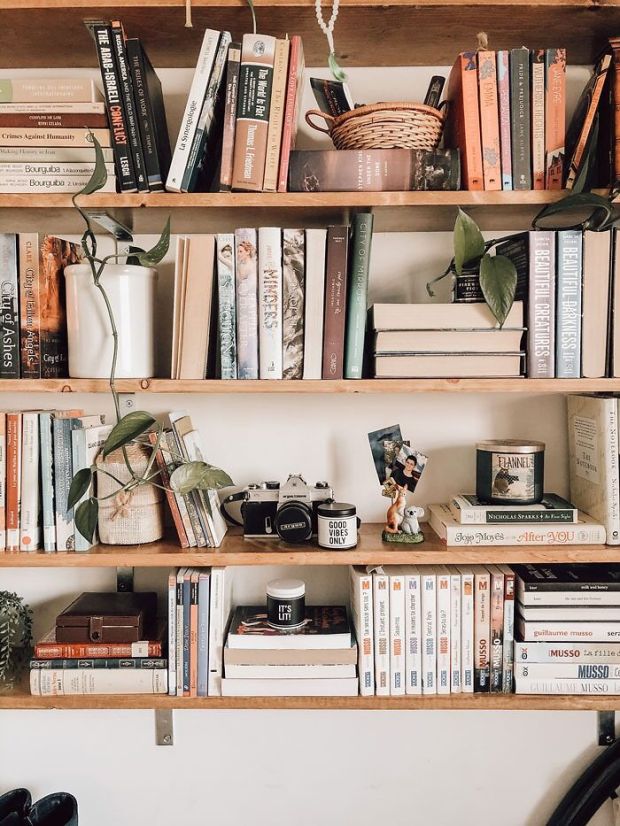 Open Pinterest right now, and you'll see! There are so many ways you can use your shelves to store not only your books but also your clutter. You'll probably get a bit overwhelmed with all the ideas! But the best part is, your house will look so much nicer after you're done!
Dark-colored towels
Being organized is not just about decluttering your house and making sure everything is clean and tidy. It's also about making sure things look good in the first place. What's the point of having an organized house if your decor is subpar?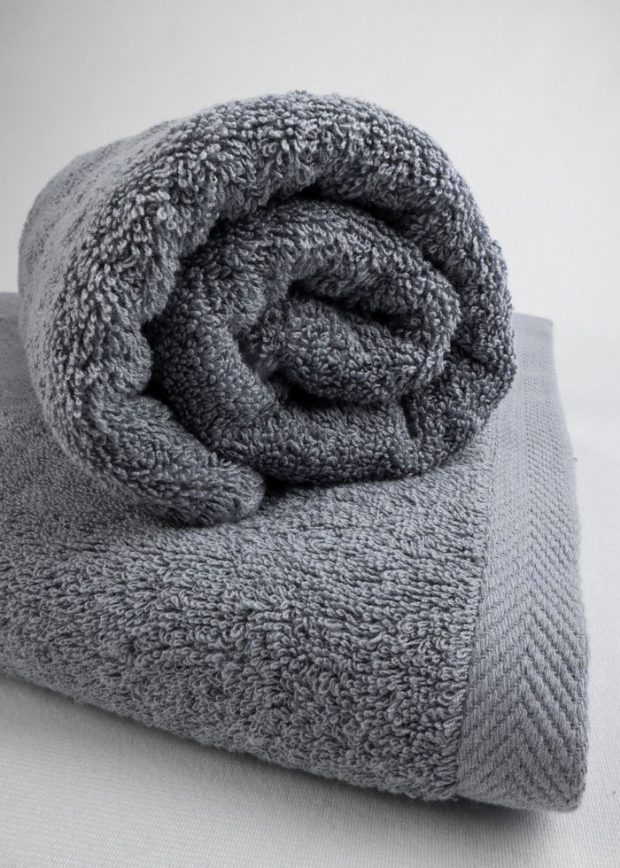 You don't have to go a long way to start making changes in this particular area, though. Something as simple as changing the towels in your bathroom goes a long way. New, dark-colored towels add a touch of sophistication that is sure to impress your guests!
Hanging basket
We've all been there. Sometimes your bedroom is just too small or too cluttered, and there is simply no space for a bedside table. But you still need a place to keep your stuff, so what do you do in such a situation?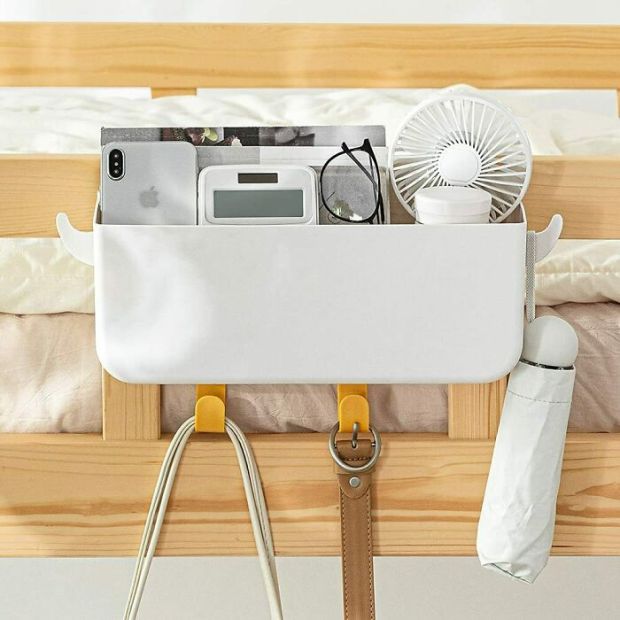 The cheapest and most practical solution is to get a storage basket to hang on the side of your bed. It will keep your essential bedtime items, like your phone, glasses, a book, and many others, organized and within reach!
Drawer organizer
If you have ever worked in an office before, you're probably well aware of how easy it is for your drawers to get super messy and cluttered if you're not paying attention. If that's something you struggle with, we have the perfect solution for you!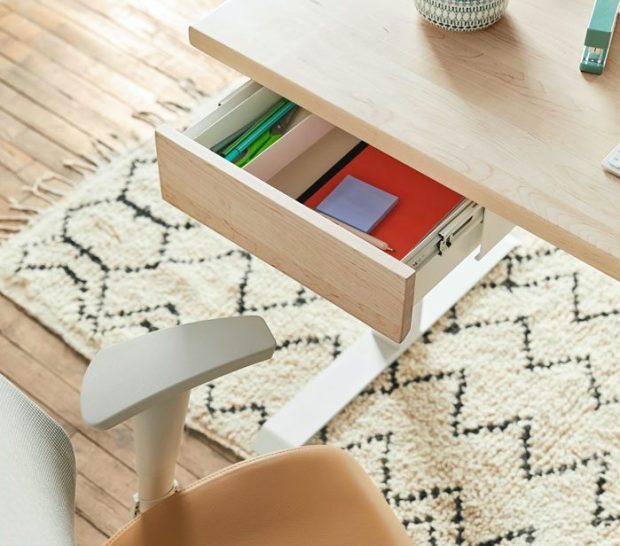 Get a drawer organizer, so you can keep all your pens and pencils separated from your other office supplies and notebooks. Now, when you need to find something in there, you won't make an even bigger mess moving things around!
No more one-trick ponies
With how fast everything is nowadays, it's easy to end up with way too many appliances you don't really use daily. Things that are relatively cheap and small but only have a single application, like egg boilers that only cook one egg at a time!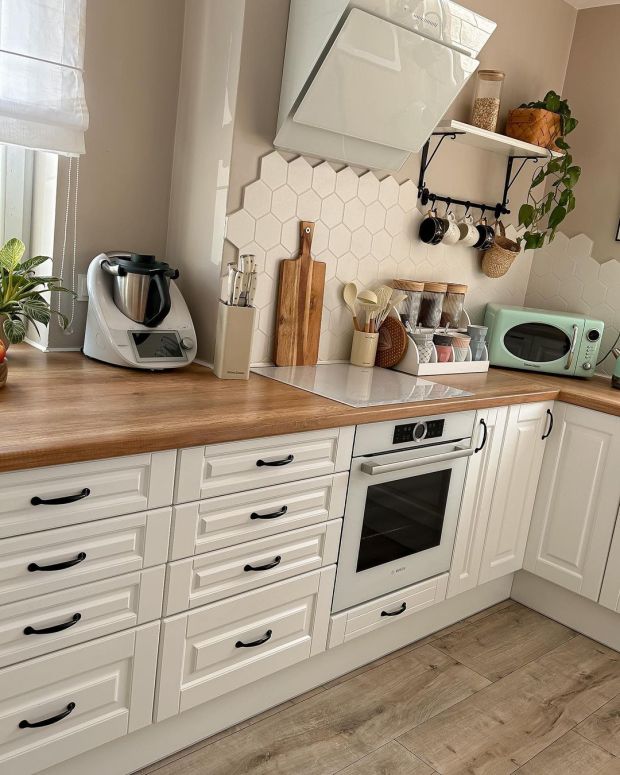 Get rid of those and instead use items that have multiple applications. You don't need three different types of blenders and two different pancake makers, after all! This will not only help with the overall organization of your house but will also save you a pretty penny!
Pantry problem
If you don't live in a huge farmhouse, you may have struggled with pantry space before. It can be hard to fit all your dry groceries inside a small pantry, especially if it has nothing but tight corners all around!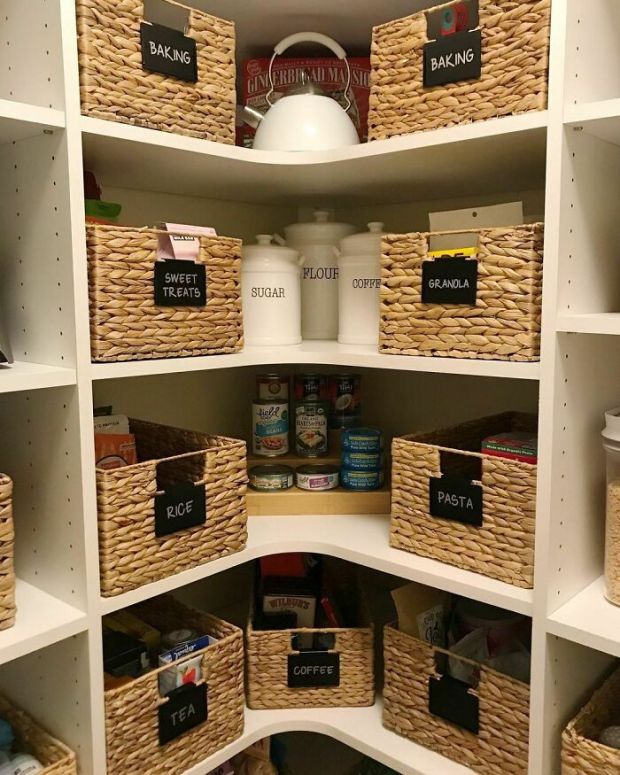 Fortunately, you don't have to worry about that anymore! Just get yourself a bunch of all-purpose bins to organize your groceries, and you're good to go. They come in a variety of sizes and materials, so we are sure you'll find something for your needs!
Metal shelves
If you have a green thumb and love having plants around, this little tip is for you! It may be difficult to accommodate all your plants if you live in a small apartment, but with metal shelves, that is not a problem anymore!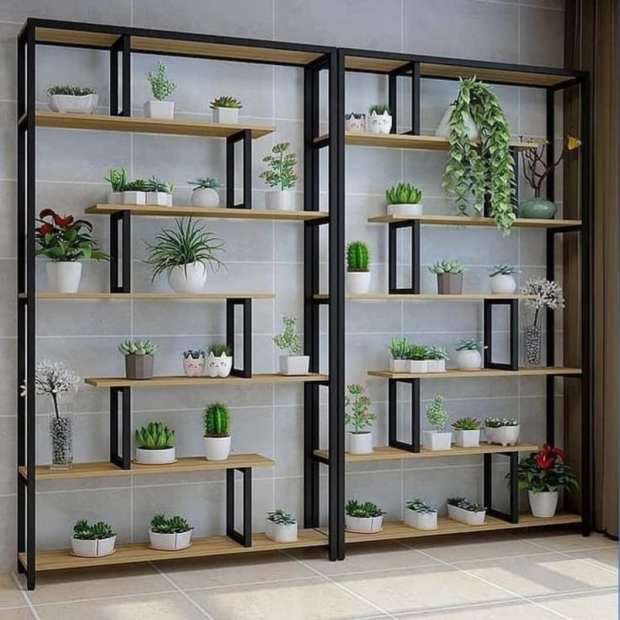 Shelves made out of metal are a great way to display your plants around the house because not only are they stylish, but they're also super sturdy! Additionally, they're easy to clean, and if they're painted, you can even water your plants and not worry about rust!
A shelf for each room
For some reason, there are older houses that were built with weird dimensions. Some rooms are narrower and longer than most. Others are large but weirdly shaped. Some ceilings are too low in one room and too high in others; you get the idea!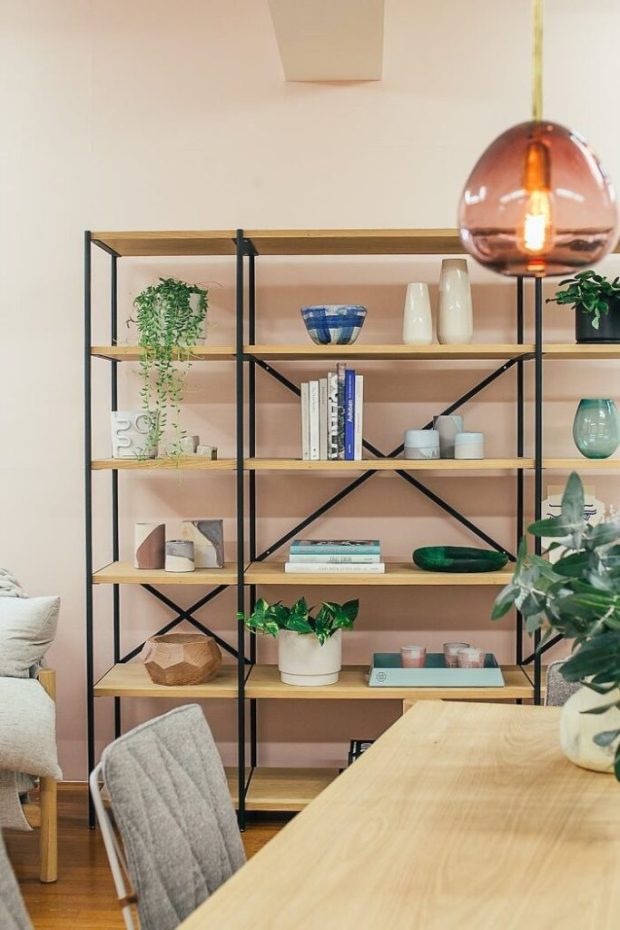 If your house is like that, you need to buy furniture according to the dimensions of each room. For longer rooms, for example, get narrower and longer shelves as well! That way, your house will not only be organized but also look proportional.
Magazine rack
They may not be as popular today as they once were, but physical magazines are still being produced all over the world. Believe it or not, some people still even buy them and keep them at home! How crazy is that?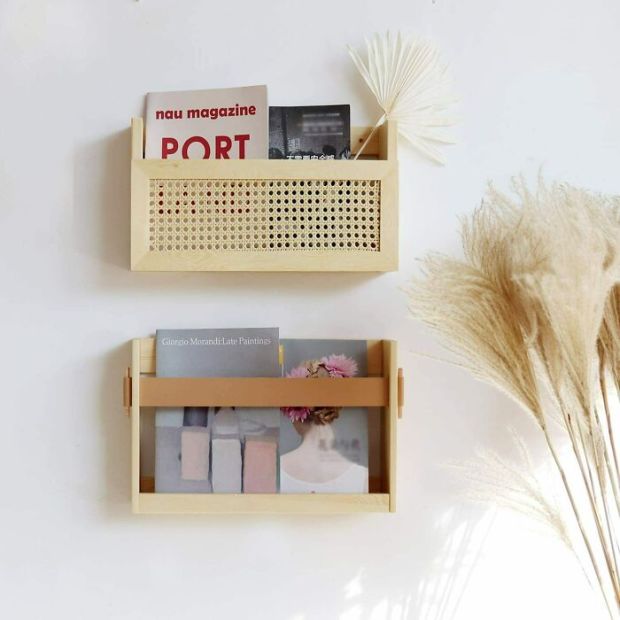 If you're one of those people and want to better organize your magazine pile, don't worry! All you need is racks like the ones above to hang on your walls. Now you can free up the space on your countertops without getting rid of your magazines.
Old dresser
This one is a tip for people with good taste who want to save space, keep everything organized, but also not spend too much money on the whole process. If that's you, get yourself an old, beaten-up dresser and renovate it for your living room!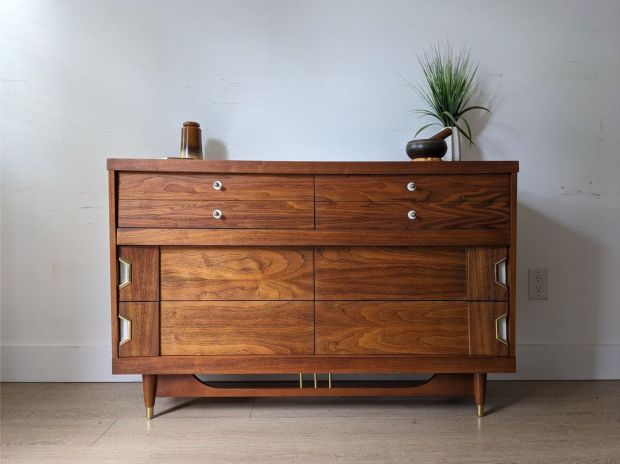 As long as the piece is structurally sound, you won't have too much work. Just a bit of sanding and some paint, and you'll have a nice, vintage piece of furniture to store all your knickknacks and decorate your living room at the same time!
Too many throw pillows
When you live in a small house, you dream about larger rooms, bigger beds, and wider couches. Then, when you finally move somewhere you can spread your wings, it becomes almost impossible to contain all the clutter that comes with it!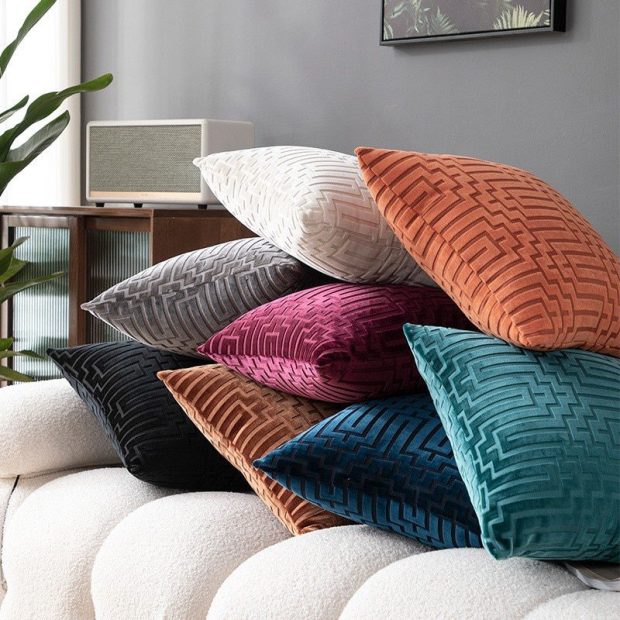 Throw pillows, for example. With so many cute designs out there, it's easy to end up with too many of them. Do you want to keep your house looking and feeling organized? Start by getting rid of some of your throw pillows!
Toolshed
Sometimes, it's hard to find space to store all the tools and equipment necessary for your hobbies. It doesn't matter if you're into gardening, painting, or woodworking. If you're not careful, your tools will end up taking over your house, and no one wants that!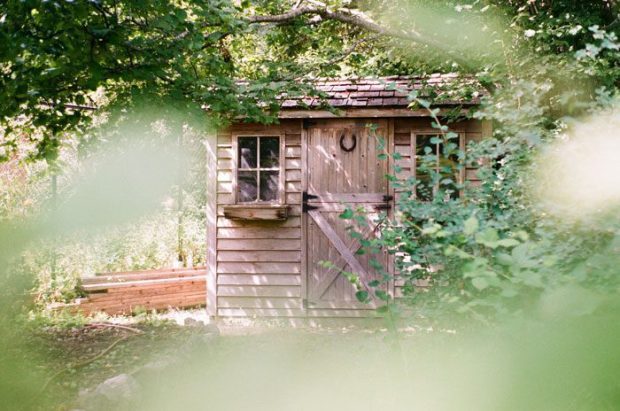 So, if you have enough outdoor space, a great solution for this kind of problem may be a simple tool shed. With this, you can keep all your tools nicely organized and protected from the elements without crowding your house or ruining your décor!