Everything You Need To Know About Bungalow-Style Homes
By Luka E May 3, 2021
---
Bungalows were first designed in the 19th century and took inspiration from the native Bangala houses of India. They solved the need for easily constructed, low-cost housing for traveling officers when India was a British colony. They're a spinoff of Craftsman-style homes, opting instead for simpler designs and cheaper building materials to offer an affordable alternative for new home-buyers.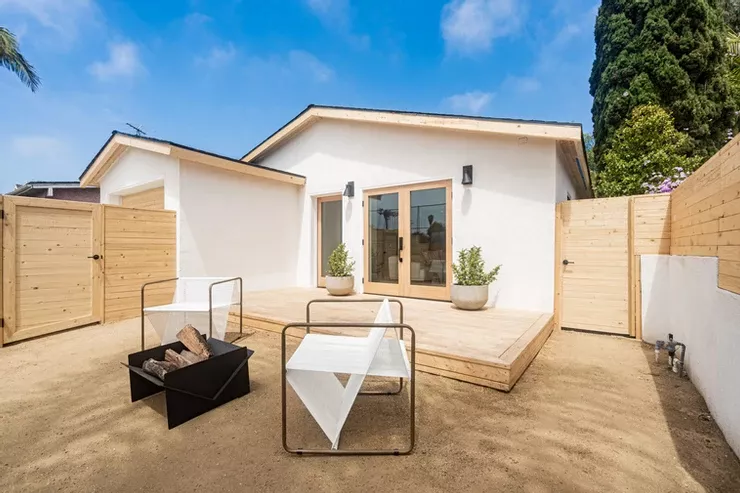 The style was later popularized in America by The Craftsman magazine in the 20th century, a magazine that sold residential blueprints designed by Gustav Stickley. After publishing an article called "Possibilities of the Bungalow as a Permanent Dwelling," they added bungalow floorplans to their catalog.
What Makes a Bungalow-Style House?
Bungalows are traditionally single-story houses that were designed for easy construction. They don't offer a lot in square footage, but their open-plan designs make them feel bigger than they actually are. There are seldom many corridors, with the lounge, dining room, and kitchen forming a single open living space. 
Built for efficient space usage, they usually feature intelligent built-in cabinetry and shelving. The pitched, gabled roofs house the attic, which is sometimes converted into a spare bedroom. Bungalows are raised off the side-walk, with a short flight of steps leading up to the covered front porch with tapered columns. They usually feature many large windows to let as much sun in as possible.
Types of Bungalows
There are several styles of bungalows derived from the original simplistic design. We know them as California, Chicago, Mission, Tudor, and Prairie Bungalows.