Underrated Trends: 40+ Home Decor Ideas That Are Often Overlooked But Worth Trying
By Joyce S April 24, 2023
---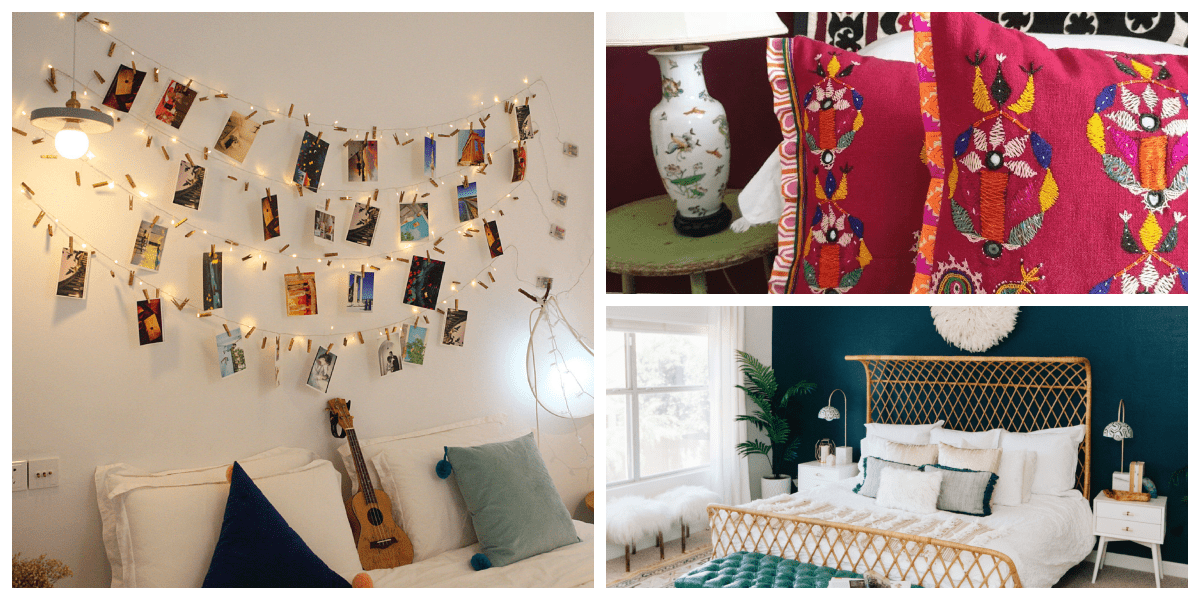 Decorating a room is hard work. It takes time, effort, and creativity to make a beautiful space that looks good for you and your family. Though there are numerous ideas for decorating your home on the internet, there are some that people tend to forget about or simply ignore.
It's easy to forget what you really want when researching and reading other people's reviews. Don't get us wrong, websites and magazines about home design and style are very helpful, but they don't hold a universal truth about how to decorate your home.
When you're unsure about what to do, look online for homestyle quizzes to find out how to match what you like to upgrade your home. It's an excellent way to change your style without getting too caught up in what other people think is cool. Here are 40 underrated decor ideas we think you should try out sometime.
Welcome Home
Throwing up a bunch of placards on the wall without giving any thought to their placement or color scheme is a sure way to make your decor seem distasteful. But the right combination of vintage welcome signs and a simple yet cheerful design, for example, can liven up any space.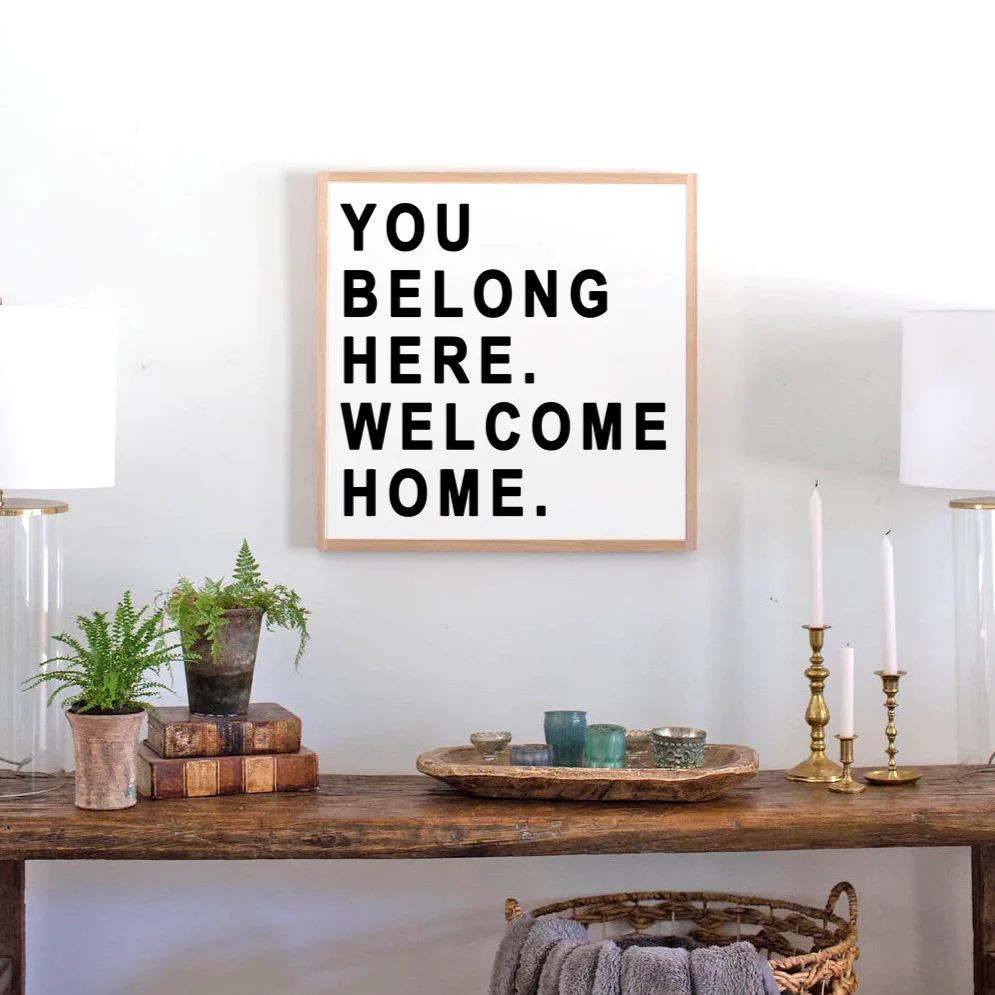 The whole deal about welcome signs is to find the right one that speaks to your style. It also must be something that stands out. You don't have to search endlessly for a sign that matches the same patterns in your living room but rather something that complements the space.
Naked Windows
Large windows are the current architectural trend since they let in plenty of natural light, boost comfort, and express the owner's sense of style. Many people's ideal house is a sleek, contemporary structure with huge windows from which they can gaze at a clear view of the horizon.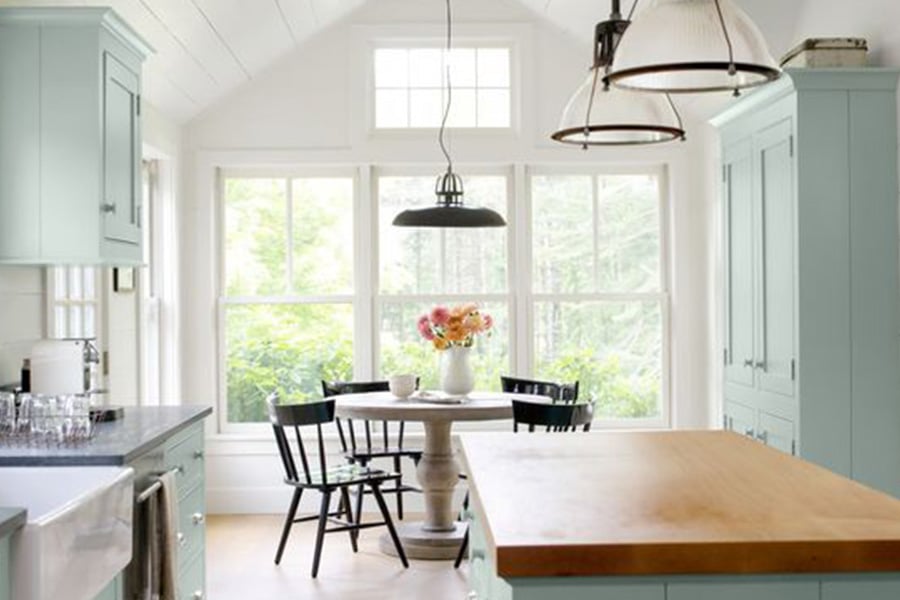 Just put in big old domestic windows that are cozy, elegant, and easy to clean but remember, this may also have a setback. These windows increase exposure to onlookers from the outside. Luckily, there are ways to solve this. For example, have some trees planted around the house if possible.
Patterned Couch
Although it might be dangerous to use patterns on furniture that draws so much attention in a room, you have no reason to give up on the dream of selecting a gorgeous patterned couch to combine with comfy cushions and blankets.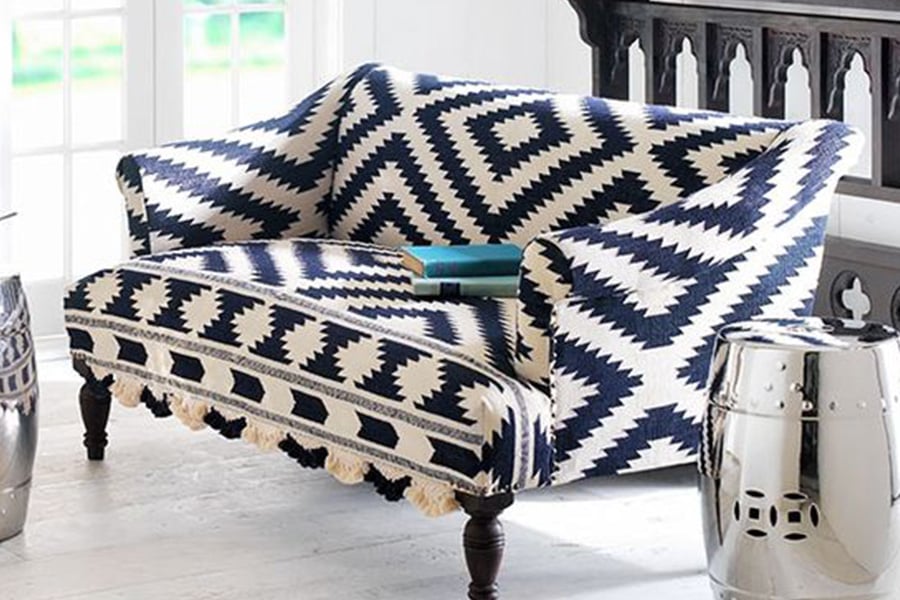 If the rest of your decor and furniture is a softer color scheme or just one or two colors, choosing a charming patterned couch is a terrific way to add life to your living space. That's how you indulge yourself with a fantastic patterned sofa without messing up with the home design.
Monochromatic or Minimalist
A minimalist style is intended to help make any area appear neater, larger, and more open. Everyone wants their houses to have a clean look, and minimalism elegantly promotes this. But it doesn't have to be monochromatic to be minimalist. Learn how to set them apart or combine both styles.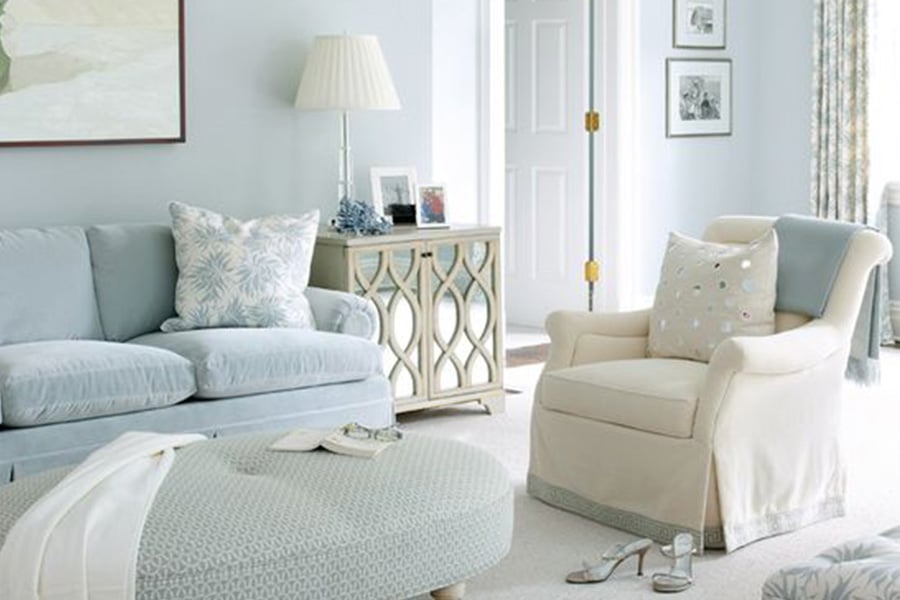 Monochromatic color schemes make it easier for homeowners to decorate and furnish everything. However, you can find yourself fixating on the ideal color combinations to ensure the colors belong to the same color family. An abundance of color in monochromatic designs is an excellent way to attract attention to a space.
Comfy Recliner
Don't feel embarrassed of your recliner when having friends over for a dinner party. Recliners are often criticized for no reason. It doesn't have to be horrible to be comfortable. Regardless of the style you choose for your house, you're likely to find a recliner that matches or compliments it.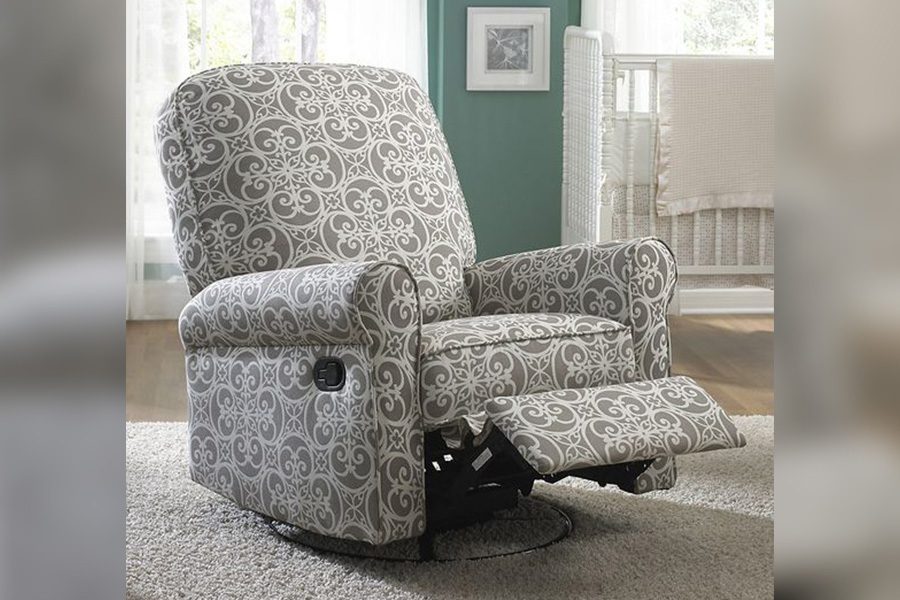 There are fantastic recliners that look like regular chairs if you're ready to spend a little money. Their technology has advanced significantly from the days of the humongous, tacky ones. Nowadays, there are recliners that can be placed against a wall and still recline perfectly, for example.
DIY Trinkets
With the aid of skilled contractors or interior designers, remodeling or renovation projects can be completed fast. That said, seeing your own efforts pay off is one of life's greatest satisfactions. This is why DIY projects, especially for small home decoration pieces, have become so popular recently.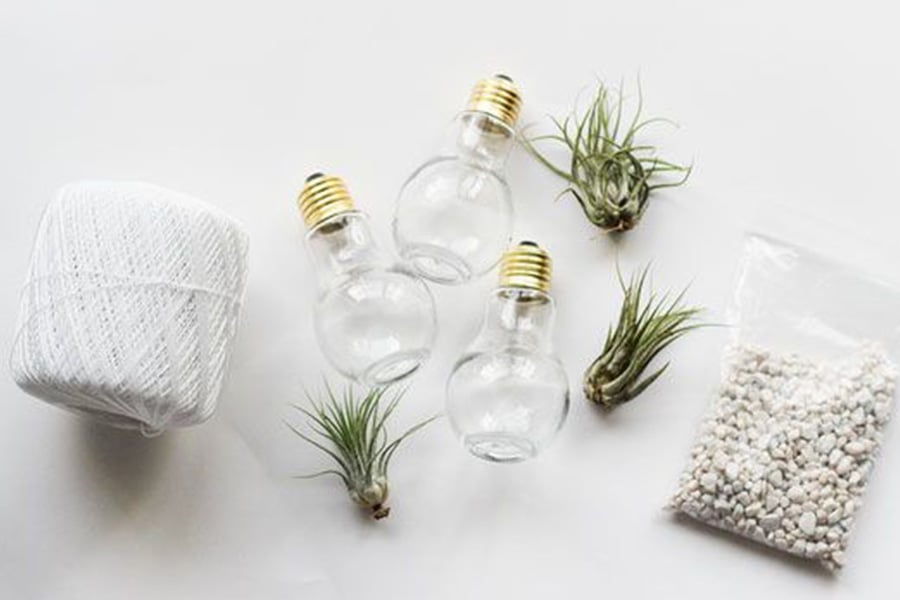 So forget the trash-talking about DIY home decor pieces. By making your own arrangements at home, you only spend money on materials. Sometimes, you actually don't because you can recycle or repurpose existing things. DIY can be pretty affordable if you have the knowledge and time, so don't discredit it.
Shaggy Rugs
Rugs are the finishing touch that transforms an attractive space into a cozy haven. They not only provide character and warmth to a room but also shield the floor and furniture from wear and tear. Additionally, they'll complete the look of your space in any aesthetic.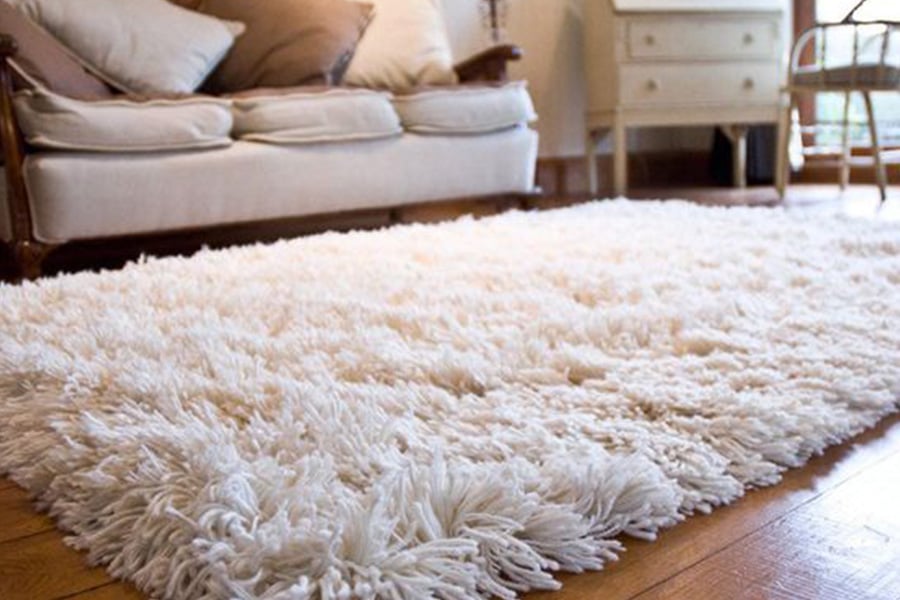 Walking on shaggy rugs is like walking on clouds. They're so plush that you can sit or lie down on them, and they can even be more comfortable than your couch! Plus, they're always a good idea if you have kids since they're safe for crawling infants or if you've hypersensitivity issues.
Plants
Don't hesitate to place hanging plants in some areas of your home to add color and vitality. Sometimes, choosing the appropriate plants for the location can be challenging, but a little research will help you decide. A hanging plant from a high shelf is a consistently popular home décor item.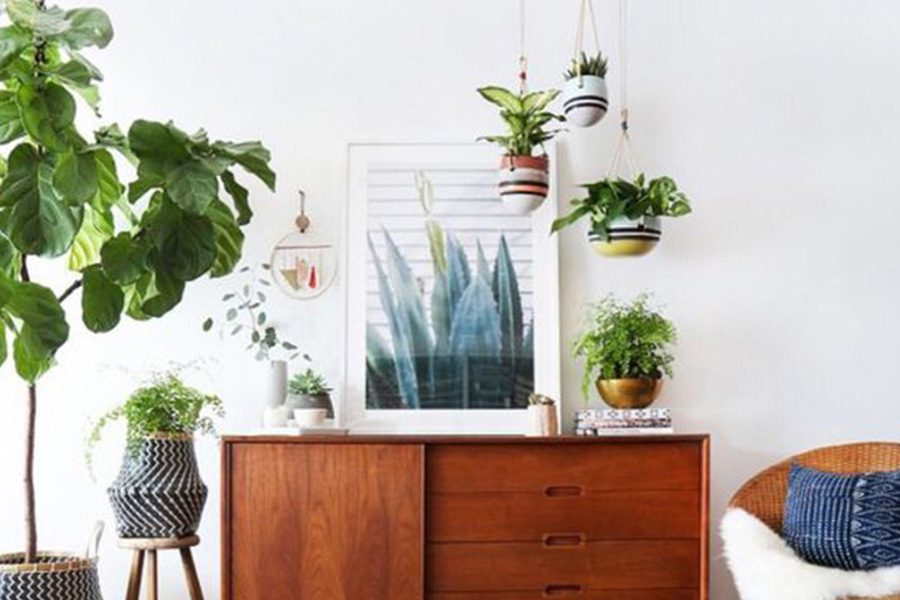 Some can be fixed on the ceiling, too. Big plants should preferably stand alone as a general rule, while smaller plants can be clustered together for better effect. Of course, you may also scatter little plants here and there where you think they look nice. Just go with what feels natural.
Say Yes To Bean Bags
Bean bags are stylish, easy to clean, comfortable, and affordable. Their soft, spongy inside conforms to the contour of anyone sitting in them. Cleaning bean bags is also quite simple because those with detachable coverings can easily be unzipped and washed.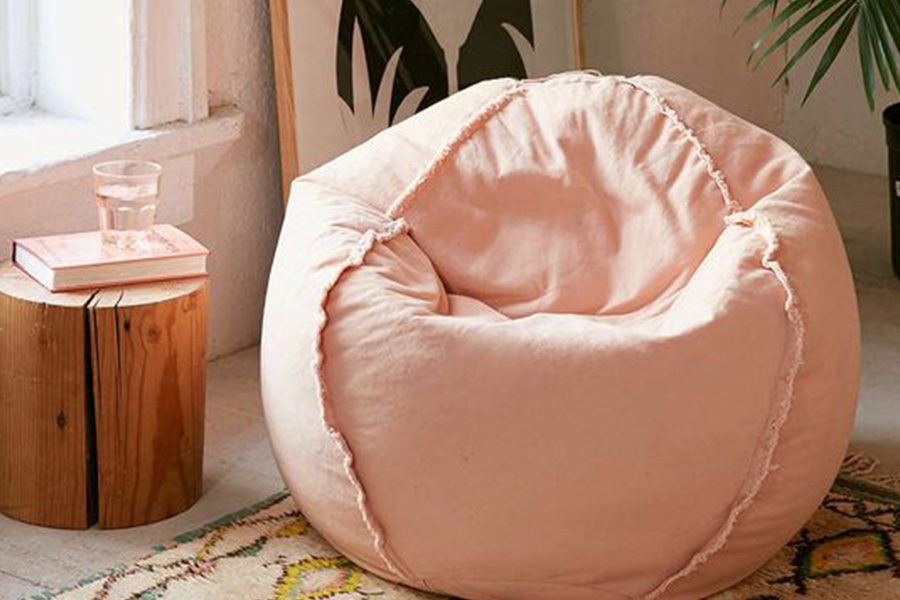 When comparing prices between a couch and a bean bag, you may find some significant benefits if you're on 'team bean bag.' Getting a few of these babies can be quite affordable compared to a couch. Later, you can upgrade to a sofa or different styles of chairs.
Couch Pillows
Couch pillows brighten up a space and make it cozier. They can be utilized to bring in a contrasting hue or emphasize the colors already present in a room. No matter your preferred décor style – more classic or modern – you can find wonderful options that match your home design.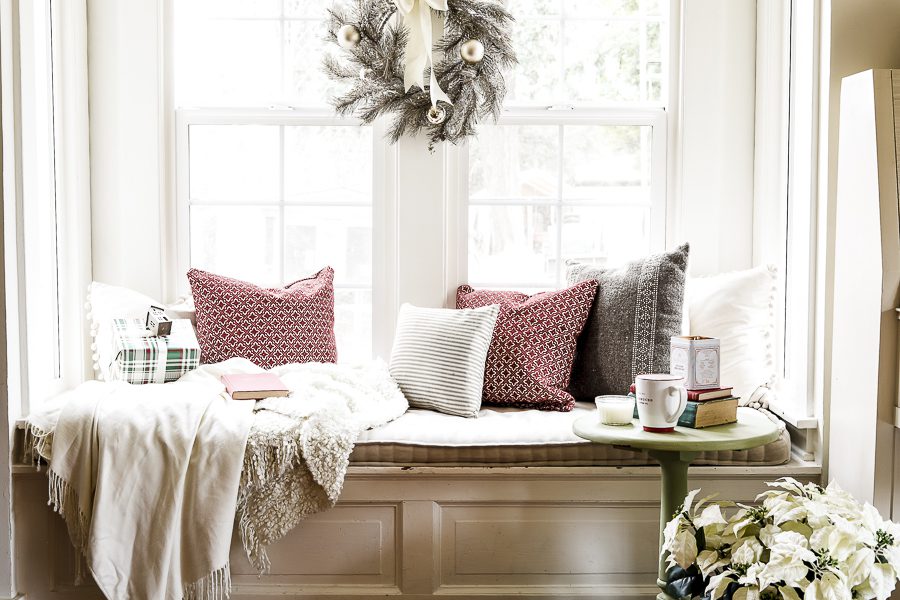 The only reservation we would highlight concerns the number of pillows you throw on your couch. As always, moderation is key. You should also mind the size and texture of your couch and get pillows that go well with it.
Polaroid Strings
There's a charming retro vibe that's brought about by hanging pictures on strings. Maybe it's the stunning Polaroid photographs, but either way, we adore the carefree sense of hanging photos on the wall. Combine them with some string lights, and you will be in decor heaven!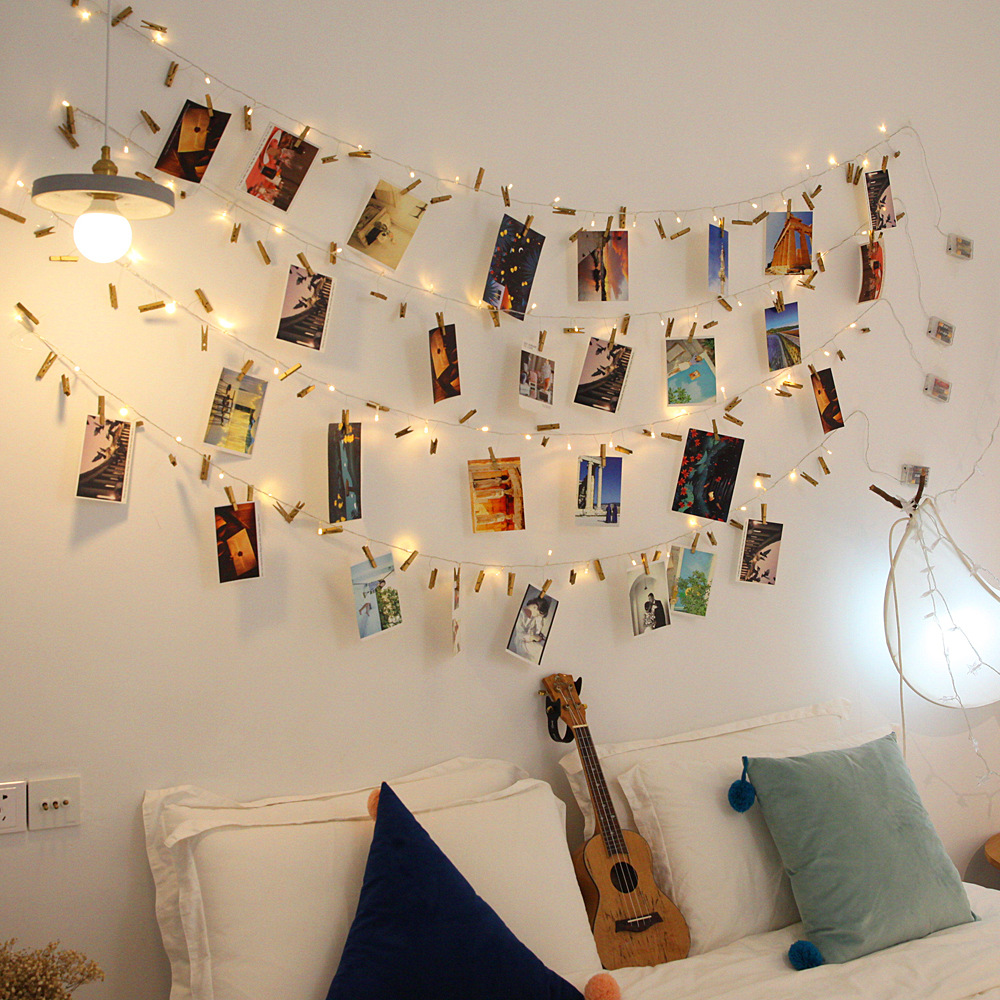 This is a completely acceptable trend, so ignore the negative reviews online. Some people may argue that it's limited to college-aged females, but we beg to differ. Everyone should be able to show off their favorite photos without being shamed, wouldn't you agree?
Cute Mason Jars
You'd be astonished at how many things you do with mason jars. While they were initially used to preserve food, their application has changed dramatically over the years. Plus, you'll have no issue finding mason jars that match your home decor.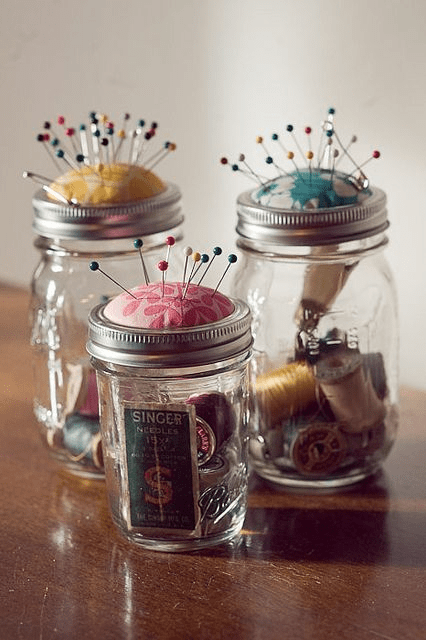 The versatility of a mason jar is not limited to decoration. They also serve excellent organizational purposes, like keeping school materials such as pencils and highlighters. You may also store cotton rounds or swabs in them in the bathroom. The sky is the limit.
Your Own Gallery
Gallery walls are popular among homeowners, particularly those with large families. You can see them in almost any household – baby photos, graduation pictures, stills of that incredible Euro trip you took with pals or even loved ones that have passed away.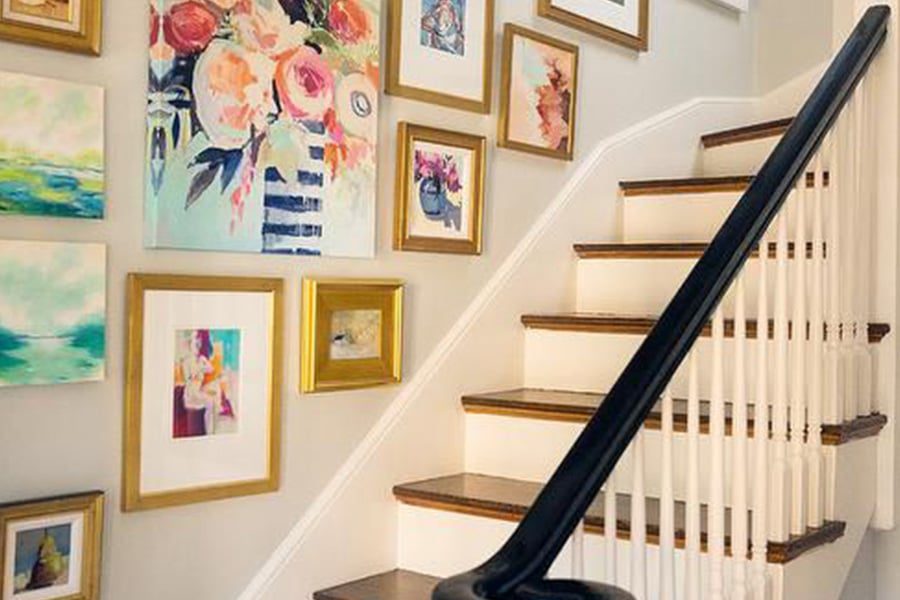 A gallery wall immediately draws your attention as you enter the space and makes a bold statement of style that is difficult to ignore. Some may frown on such decoration trends, but, in reality, who cares? It's your home. Have fun putting up your own gallery wall!
Play Mix and Match
The shift from matching to mismatched furniture is a major trend that can significantly change the aesthetic of your house. Matching furniture eliminates guesswork when determining if your individual selections will work well together. However, while buying matching pieces is a safe bet, it also has the potential to become super tedious.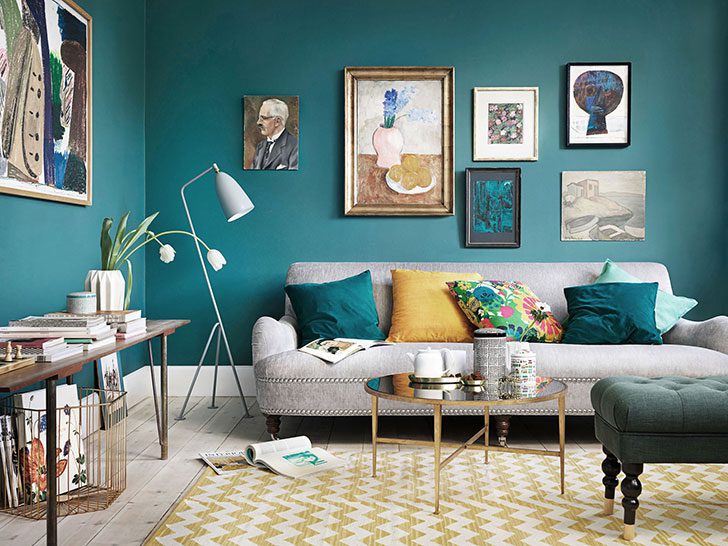 Of course, combining different furniture designs and styles can be challenging. But remember that you don't need to mix and match every item of furniture to make your house unique. Try mixing up the colors of your sofa and accent chair while adding coordinating end tables to create harmony.
Floral Motifs
Despite its reputation as being dated and tacky, floral designs are currently trendy. A single piece of furniture with a striking, vintage flower design can significantly improve the ambiance of a room. If you're feeling brave, go all out with striking flowery wallpaper!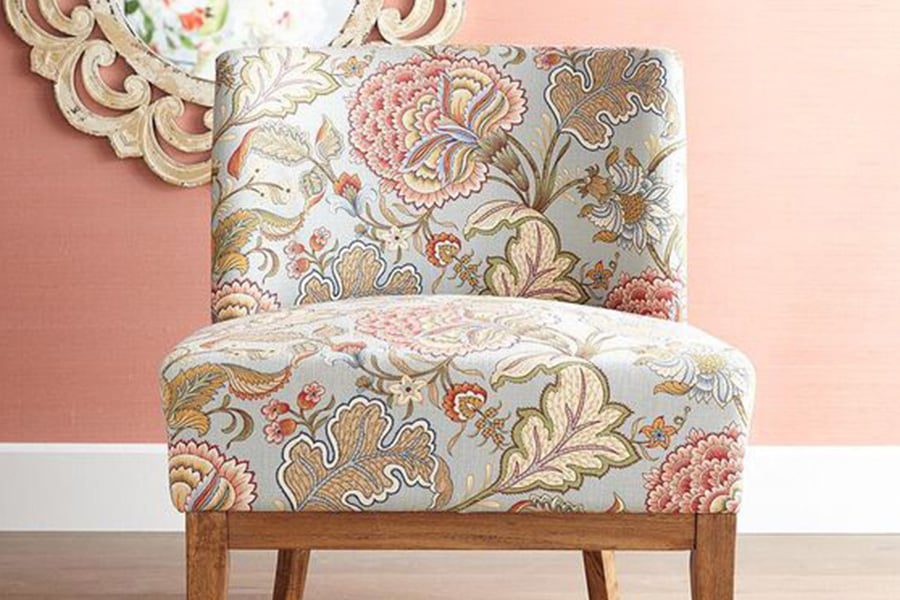 Flowers, especially those with brilliant hues like pink, red, blue, or yellow, serve to create spaces that are full of color and life. They also provide a distinctive touch to more chic-style houses. Additionally, floral decoration patterns also have a strong relaxing impact, according to several studies.
Backyard String Lighting
Some people claim that this contemporary lighting design belongs solely in a dorm room. However, we think these glitzy lights shouldn't only be restricted to teenagers. Hanging string lights around your bed, windows, or backyard is a charming way to give your home some personality.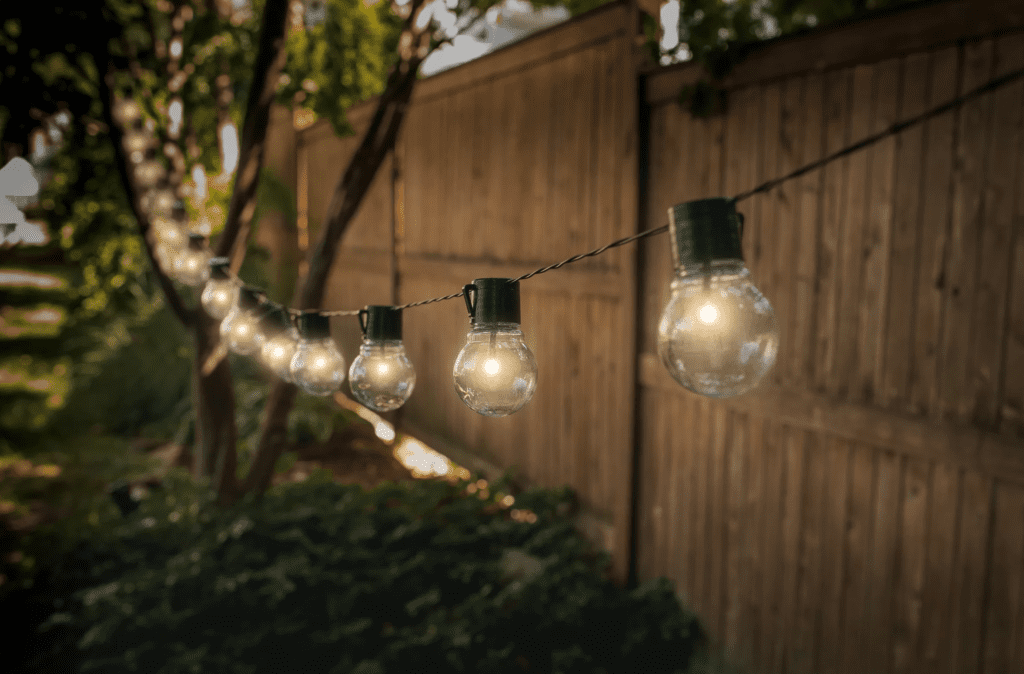 If you decide to put up string lights indoors, they will turn your space into a welcoming environment that is ideal for cuddling with a good book. For outdoor lighting, they provide ambient light that doesn't overwhelm you or your guests when night comes.
Repurposing Wine Bottles
There are various sizes and shapes of bottles, and some of them are rather unusual. However, don't throw away your empty glass bottle after enjoying the contents. No one will notice if you completely redesign it and fit it with chic items.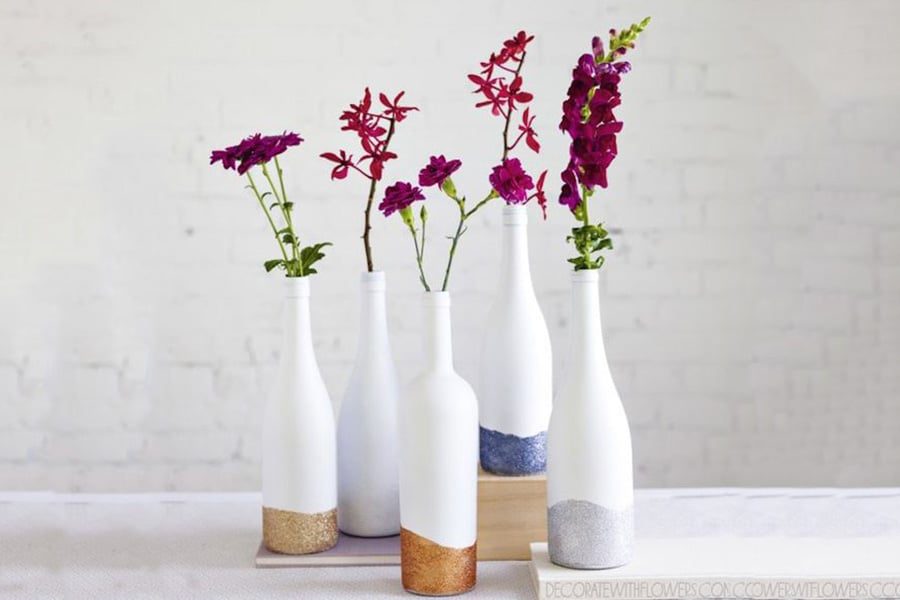 Empty bottles can be an interesting and functional solution for many needs in and out of the house, including storage for little objects like screws and paper clips, as a DIY lamp using old Christmas lights, plant vases, and anything else you put your mind to.
Daily Inspiration
A few inspiring quotations that genuinely resonate with you can upgrade your space, but overdoing it with quote blocks and canvas posters will make things look a bit silly. In a workplace, inspirational quotations are fantastic. Everyone can benefit from some friendly words of encouragement!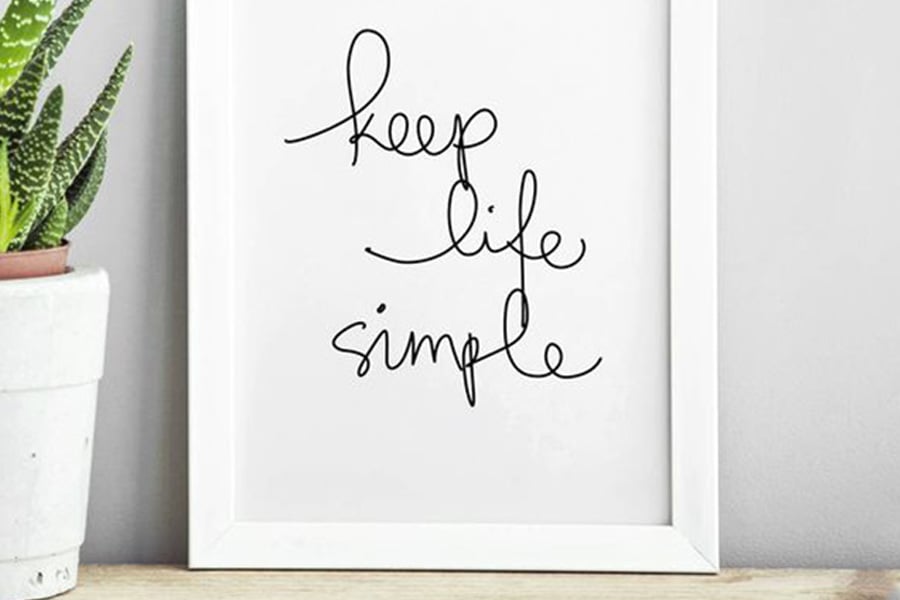 Just avoid using clichés like "Live every day like it's your last" or "Keep calm and carry on." These may have the opposite effect since they have been used excessively and are, therefore, boring and even annoying. Instead, find some truly motivational phrases that inspire you.
Bulletin Board
Nothing beats the warm feeling you get after a quick peek at a board filled with your most treasured memories and messages to brighten your day. If you're often distracted, a bulletin board like this can be a lifesaver. Simply pin crucial notes to it, and you'll have complete control over your daily tasks.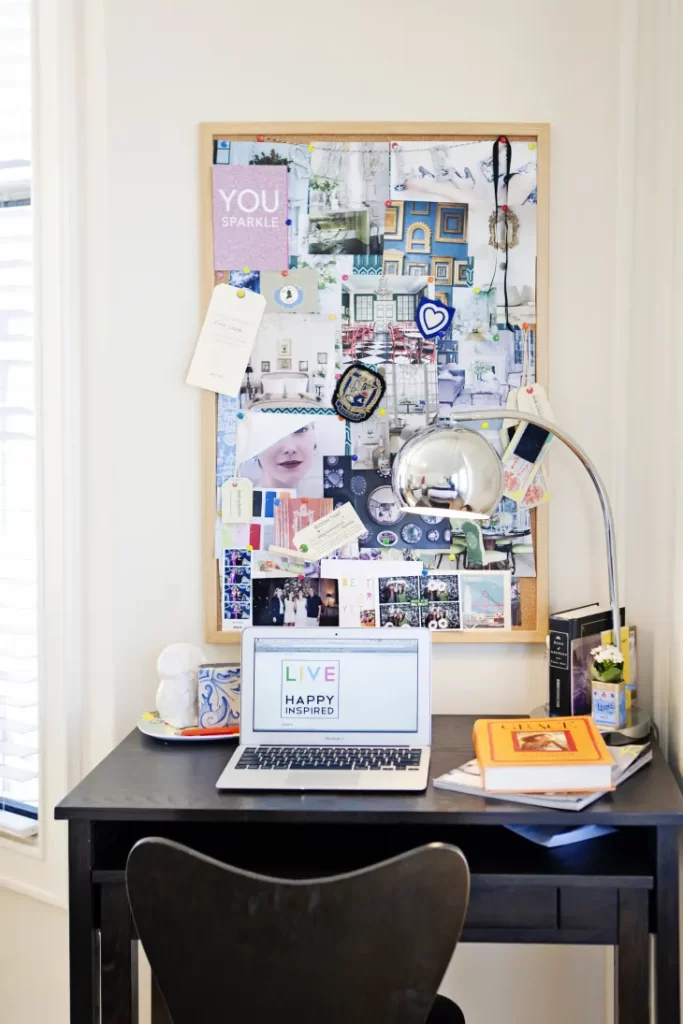 Bulletin boards, in general, are entertaining and artsy and provide a new look to your home office or study room, especially if you make your own. If you're looking for something that matches your style, look for interesting decor inspiration to give you more ideas.
The Good Old Oak Cabinets
Most wood cabinets, like those made of oak, are considered antiquated, but with the correct combination of style and appliances, they can be pretty stylish. Unfortunately, they're generally the first item to go when flipping a property. For years, oak was used in almost every room on the walls, floors, and cabinets.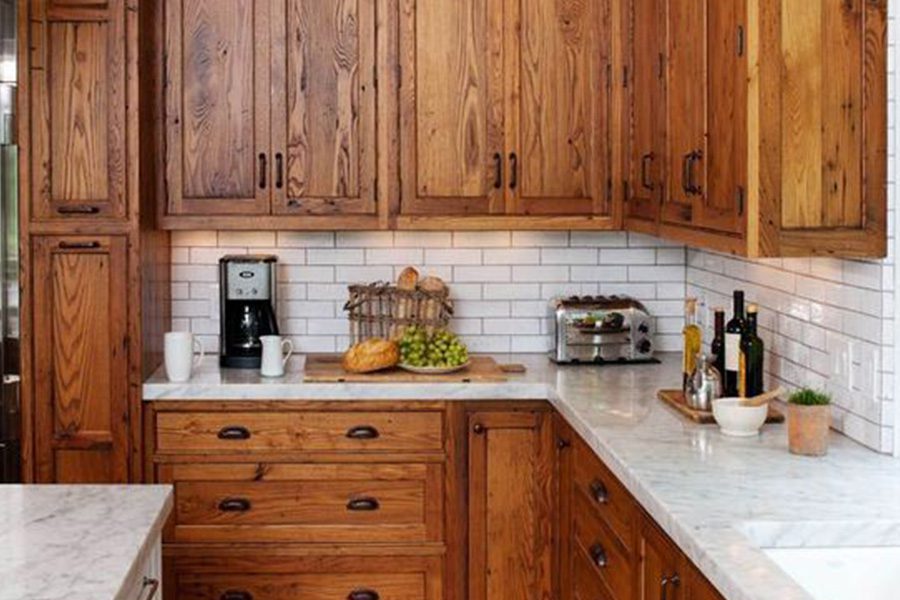 Oak cabinets are exceptionally strong and long-lasting. Not only can they withstand rigorous use, but if one becomes chipped or damaged, repairs are simple. These cabinets withstand kitchen bumps, are water-resistant, and will not expand when exposed to moisture and humidity. So, don't be quick to dispose of them.
Storage In Plain Sight
Most people believe they have to hide some of their kitchen stuff, yet there are effective ways to organize everything in plain sight. We use shelves for pretty much everything from spice racks to bookcases. Thus, adding sleek shelves to your kitchen instead of cabinets can be a smart decision.
Using containers of the same color to store food is a simple approach to avoid making the space appear cluttered. Keep plates and dishes of the same color together on open shelves to avoid a chaotic appearance. Plates and bowls in a variety of bold hues look great in a white kitchen, for example.
Dark Walls
It is a common misconception that having black, navy, or dark green walls will make a room feel smaller and colder. But the truth is, it can transform a common space into a sophisticated one. If you want to darken the room but don't want to do all the walls, simply do one.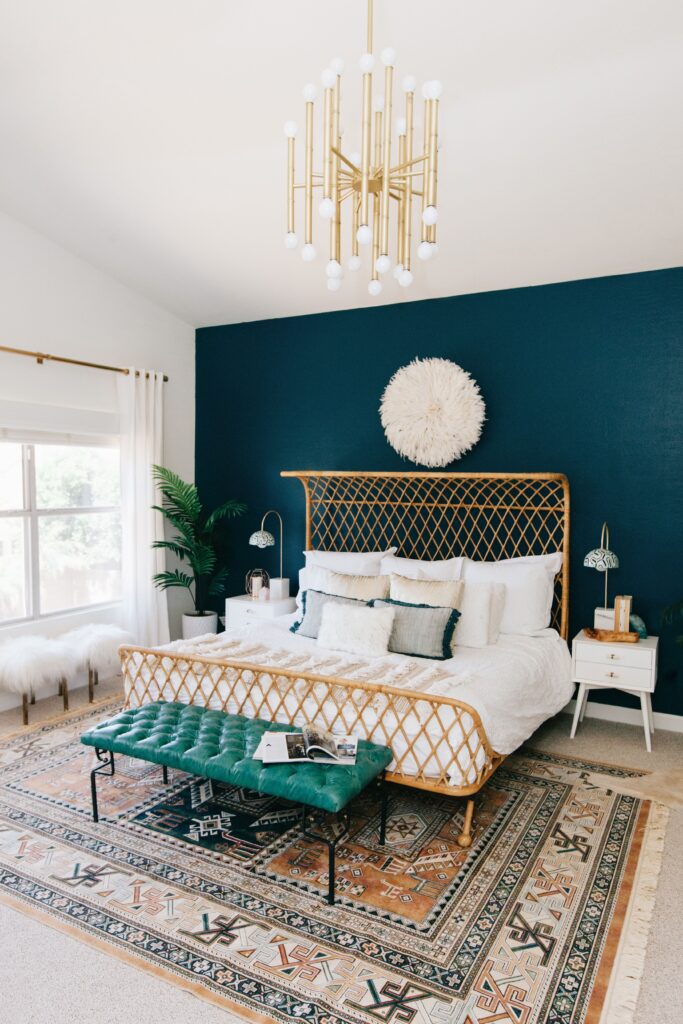 Right now, accent walls are en vogue, so the negative reputation of dark walls is not entirely true. Admittedly, they are tricky to pull off, but if done well, they make a space feel bigger. Just like white, bold colors can brighten up a space. If you're sick of boring neutrals, try an accent wall.
The Infamous White Couch
We know a white couch and white decor, in general, freaks people out. Imagine the kids coming back from soccer practice and jumping on your white couch! Terrifying. But there are ways to enjoy the classical beauty of white furniture.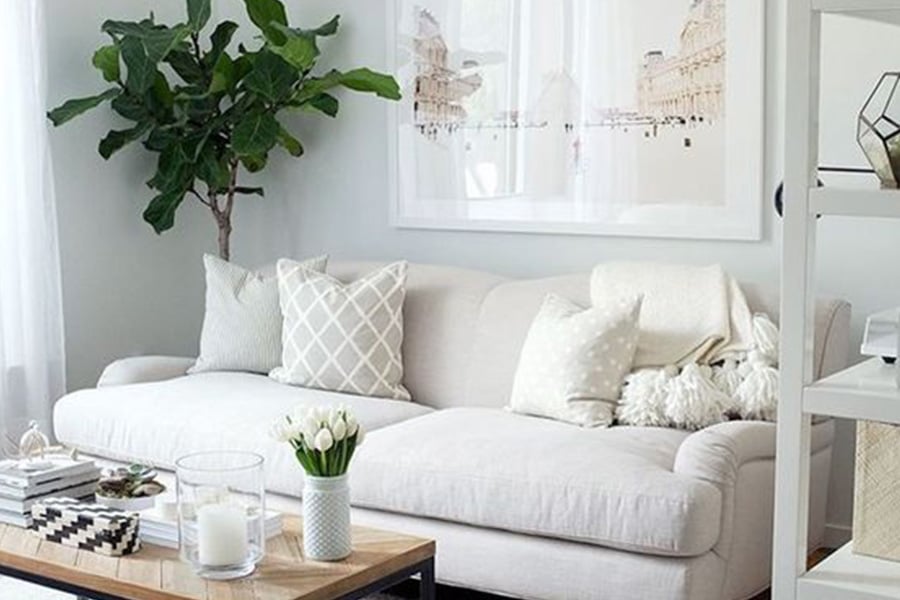 Furnishings and decor pieces in white are always stylish. Of course, people may doubt your choice and say it will appear dirty after a while. Although it may be true for them, you should always consider what you want and what's best for YOUR home.
Peculiar Pattern Taste
Forget the silly idea that you can't mix and match patterns in decor. You may combine as many designs as you wish. The couch blankets and pillows should be whatever pattern or color you like, especially if you have neutral-colored furniture. At the very least, your house decor will be unique.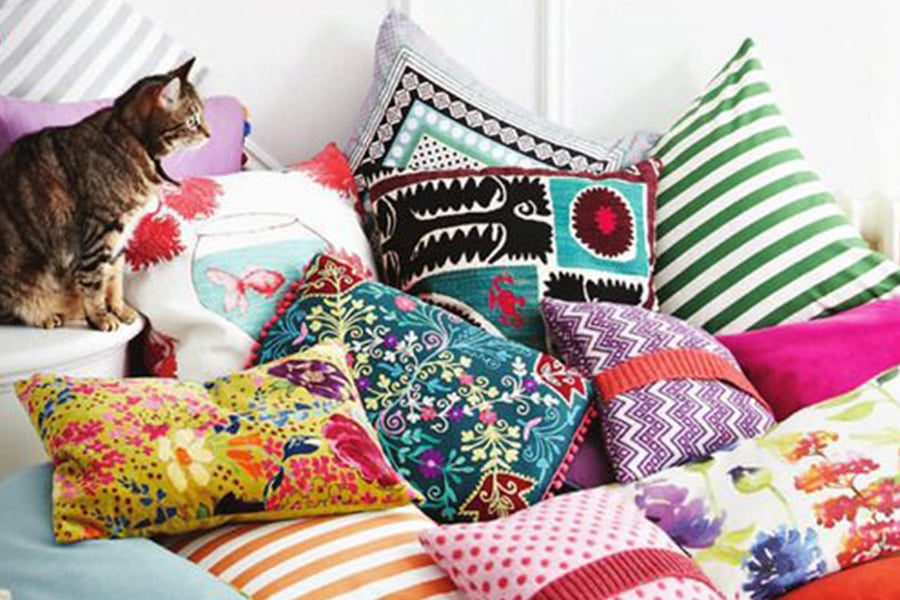 The fact that you can keep changing the room's rugs and blankets, for example, makes this bold decision of mixing patterns a fun ride. Just ensure everything else is neutral so it can sustain these strong designs. Patterns allow you to express yourself and brighten up your surroundings.
Animal Prints
Installing animal print on your floors is a striking choice. You can choose either to purchase real or fake hide rugs, such as reindeer, whose pattern is more tonal and somewhat mottled, or pick animal print rugs, which make a more overt statement.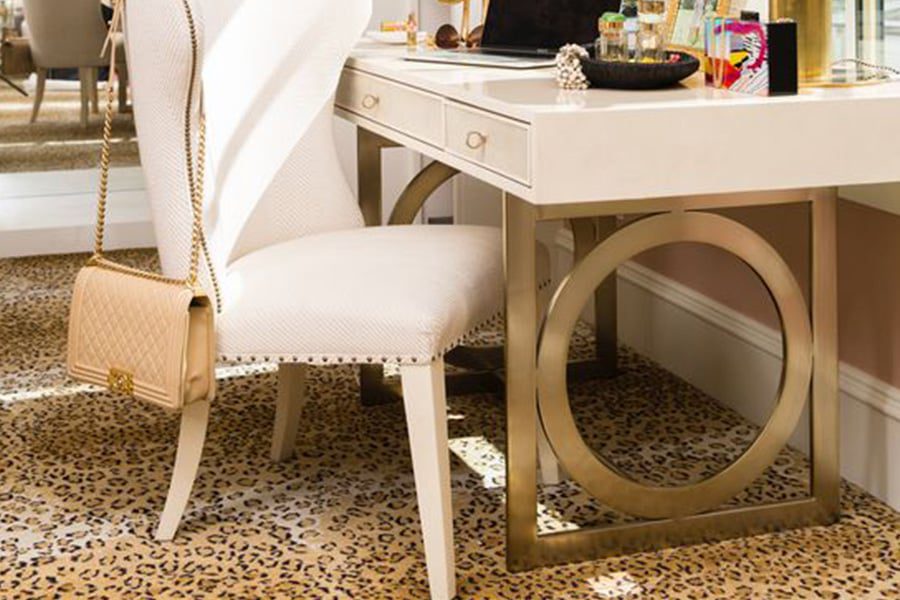 Few other styles can match the feeling of adventure, diversity, and splendor this brings to your home. However, it can also be subdued to function as little more than an accent that screams vitality the moment it is discovered. So, give animal prints a chance to liven up your space.
Chalkboard Wall Painting
The versatility of a wall covered with chalkboard paint is incredible. They're ideal for your kids to use as a starting point for their own masterpieces! They can also use it to do their homework, draw, play games like hangman, create jokes, and more.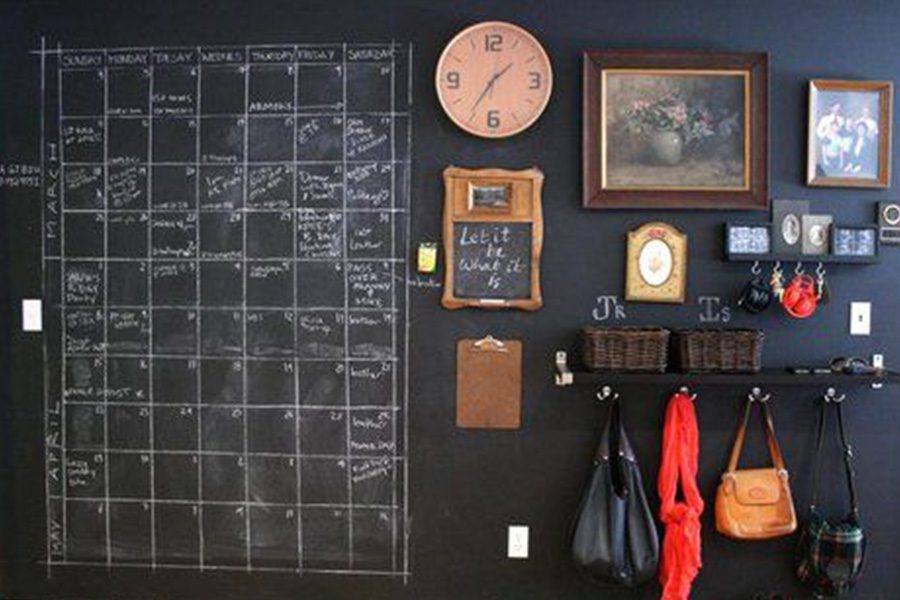 But they're useful for grown-ups, too. Having a chalkboard wall in your study area or office gives you the perfect place to draft your ideas and write important reminders, and is a great asset during team meetings. They're also easy to clean.
Fur… But Not Really
Some of us love having fluffy rugs around the house, but we all know that real fur is not cheap or easy to maintain. Fake fur is simple to clean at home, and you won't have to worry about losing your favorite fur in a dry cleaning service. Plus, it saves you money as well.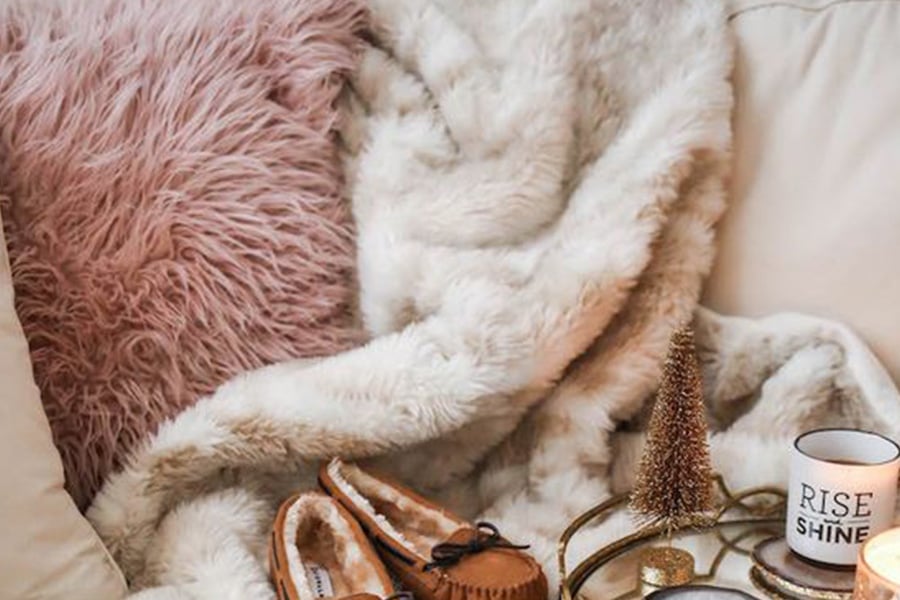 Genuine animal fur goods have complicated care recommendations to prevent them from being harmed by heat and humidity throughout the spring and summer. Those who have them frequently need to keep them in specialized climate-controlled facilities. Frankly, painting them sounds like a nightmare!
Framed Posters
The dorm room, or any other part of a normal house, is no place for bare posters of vehicles or famous landscapes anymore. But it's great to hang posters of old bands or movies in frames and display them proudly on the wall.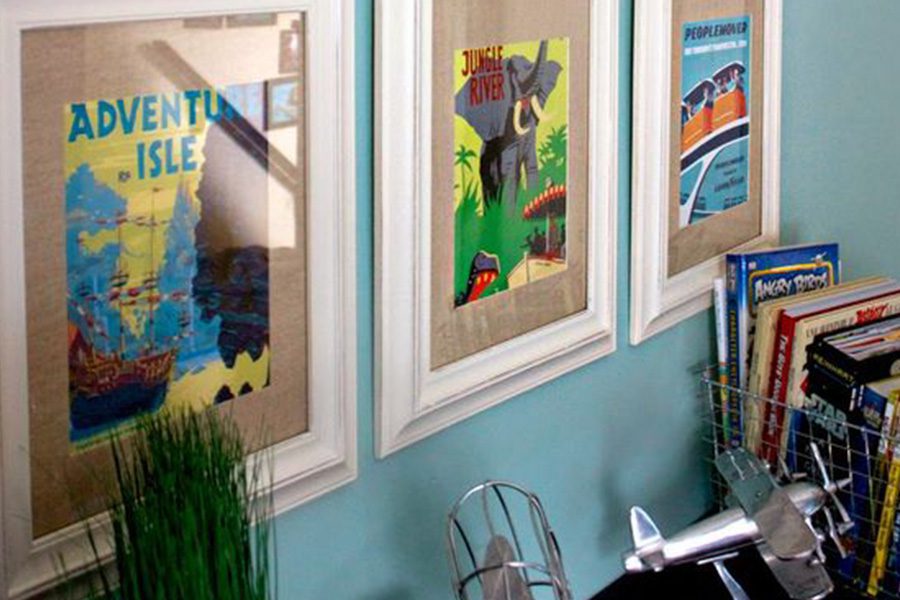 The devil is in the specifics. Pick out an old poster instead of a cheap reproduction and a frame that complements the poster's design rather than competing with it. Maybe that pretty 1991 Nirvana poster is what's missing in your home decor!
Shabby Chic Style
Some essential aspects of the shabby chic style are distressed furniture, flowery patterns, subdued colors, and ruffles. It is frequently regarded as a classic and romantic alternative to more luxurious designs such as art deco and has lately been influenced by the English style courtesy of productions such as Bridgerton.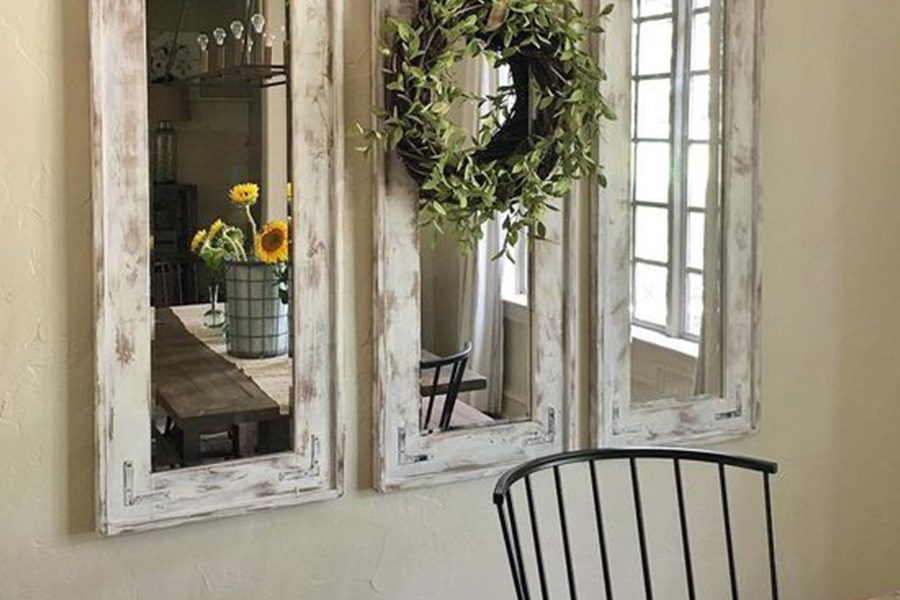 Such TV shows demonstrate that keeping a link between the indoors and outdoors is essential, whether through color scheme, materials, or art. For example, adding wall moldings, floral patterns, and antique decorations, as well as organic materials like jute, are a must.
Fringe On Furniture
Fringe may be out of style in fashion, but it's only recently become a huge trend in home design. You can now decorate your walls with fringe tapestries in various hues. It can also be applied to a variety of items other than wall hangings, so see what else you can find.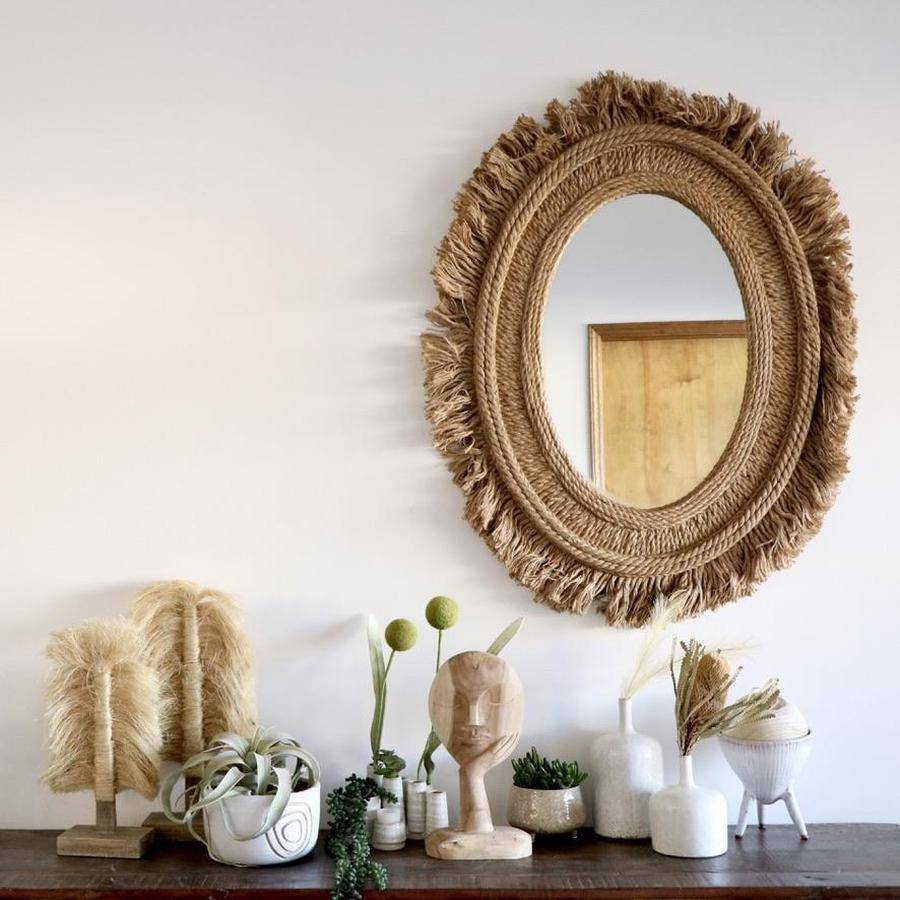 Fringe and shaggy fashion may serve as a reminder of a bygone era, but this cloth has a striking texture and would make an excellent toss cushion to break up the monotony. From leather to fabric, putting fringe where people can reach brings a mix of elegance and playfulness.
Some Types Of Frosted Glass
This trend needs to be carefully considered so your decor doesn't turn into a tacky 1980s rip-off. You can have frosted glass and sophistication at the same time. Bathroom windows made with frosted glass will let in adequate natural light while obscuring outside views. Our pick here is frosted glass on sliding shower doors.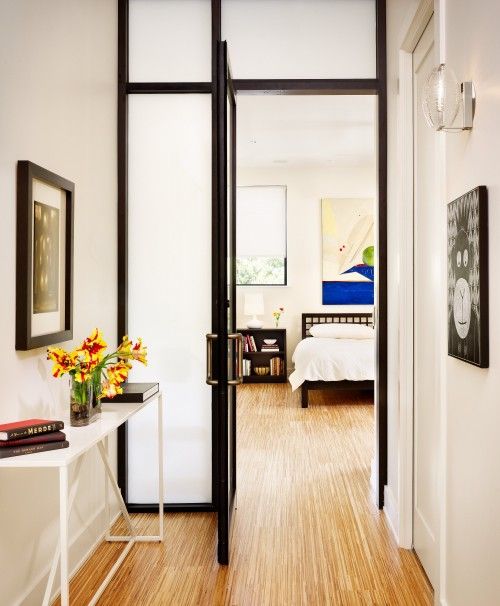 Alternatively, you can also use them if you cultivate your own kitchen herb garden. Herbs, however, may not always require direct sunshine and flourish best in a balanced environment. To block sunlight and protect your plants, you can effectively create an enclosed space with vibrant frosted glass panels.
Cute Kittens
Cat-themed furnishings express your passion for kittens to the world. Several well-known pieces of cat-themed home furnishings are now considered indispensable. You can also display ceramic figurines of your pets on your shelves. However, we cannot promise that your actual cat won't knock them off!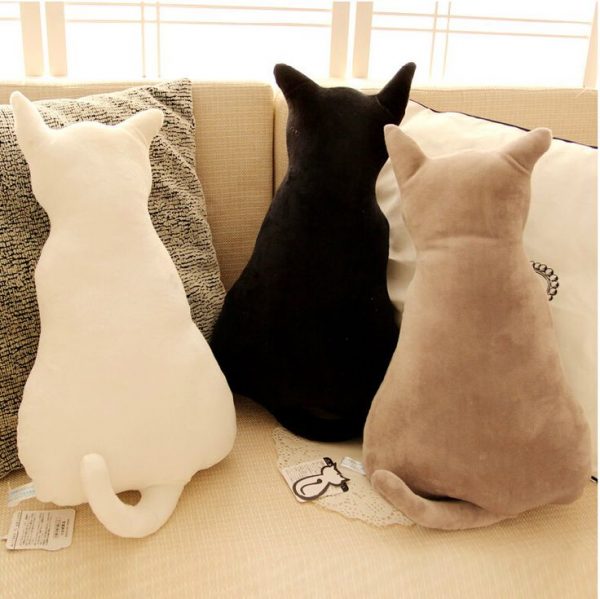 Since being a "crazy cat lady" has become a style trend, flaunting your affection for felines has never been simpler. It may seem strange to decorate your home with paintings of cats, figurines of cats, and patterns featuring cats, but if you avoid clashing colors and patterns, you can make this trend classy.
Corny Picture Frames
Photo frames with witty sayings or weird ornaments on the borders may be seen as silly and childish, but you can always follow your intuition if you like them. Those photos are your memories, and it's up to you if you want to recall those occasions in a bizarre frame!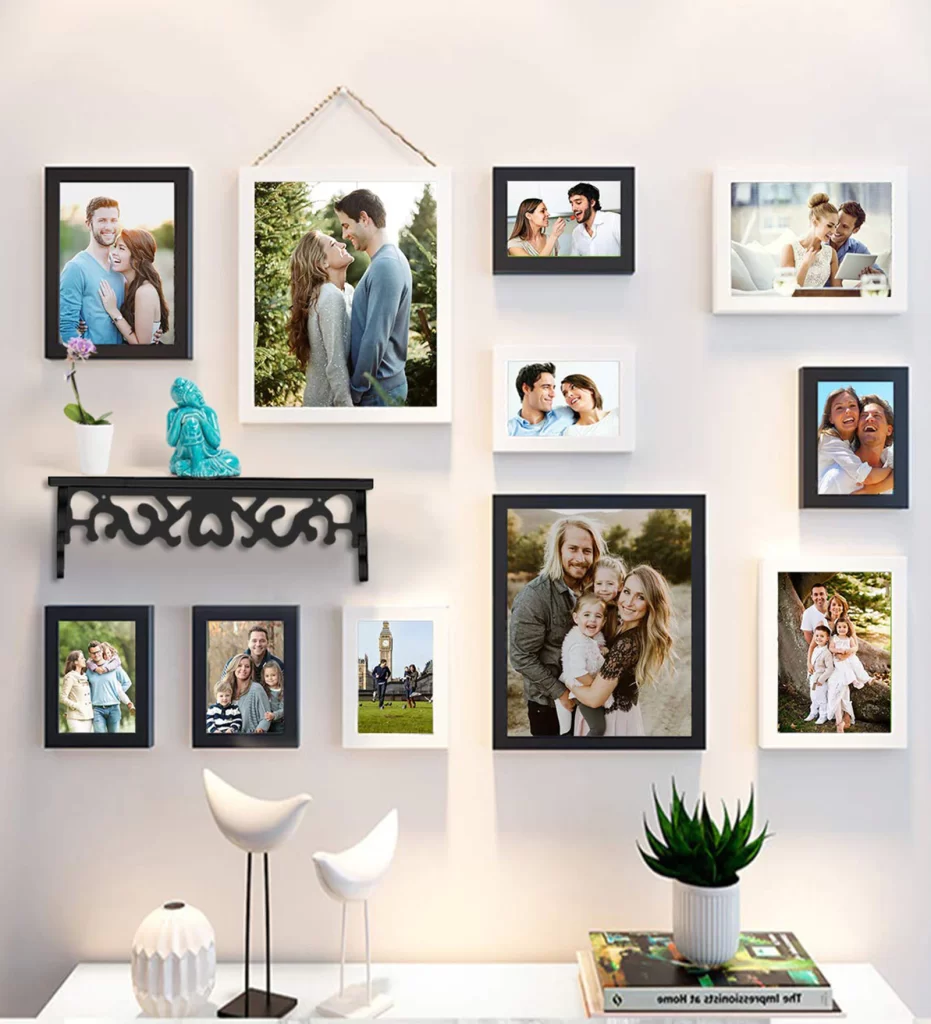 Photos of friends and family are one of those things we all cherish. If you routinely display yours in frames around your house, try using a quirky frame every now and then. Maybe one photo in a cluster should have a fun frame, while the rest could be less extravagant.
Some Faux Flowers
If you love flowers but are prone to allergies, take a look at this next item. For those of us unable to spend the day selecting, arranging, and misting lovely blooms, silk flowers are fantastic. Consider occasionally switching up the arrangement of living spaces.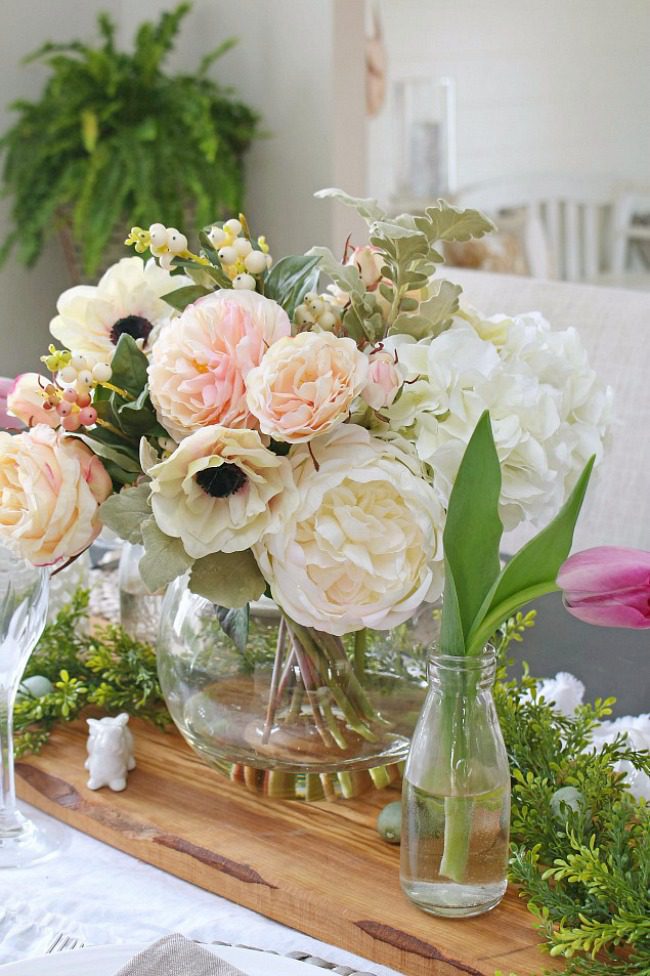 If you're creative, you can make it yourself or hire a florist to do it. As we know, the internet is a vast source of ideas, and you can find the perfect fit for your home without having to go for the ugly and old ninety-nine-cent silk flower bouquet with fake water drops on them!
Nothing Wrong With Classic Art
Prints or posters of classic paintings like The Last Supper or The Mona Lisa have long been seen as unoriginal and trashy. But it shouldn't matter. For generations, people have cherished and treasured the original artworks, and there's no reason to stop admiring them with prints.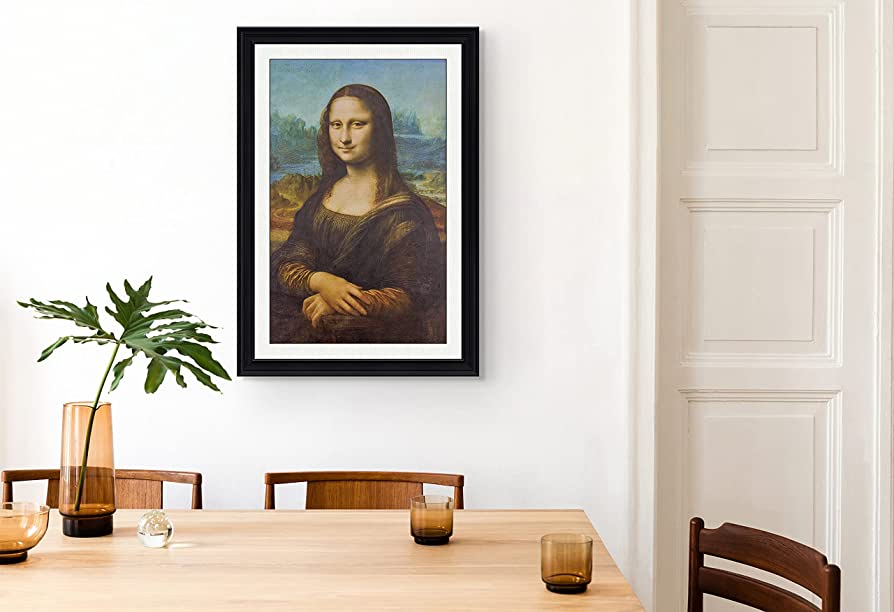 All people should appreciate art because of the feeling it evokes. Reprints are okay as long as you're not trying to pass them off as the original. They work just fine and are actually far better than some of the absurd wall decorations offered for homes.
Vynil Wallpaper
You probably feel that a wall in your house, place of business, eatery, or shop might need some polishing. If so, consider wall decals before deciding on anything like new wallpaper. Such wall displays add interest and excitement to an empty wall. The justifications for applying a wall decal are shown below.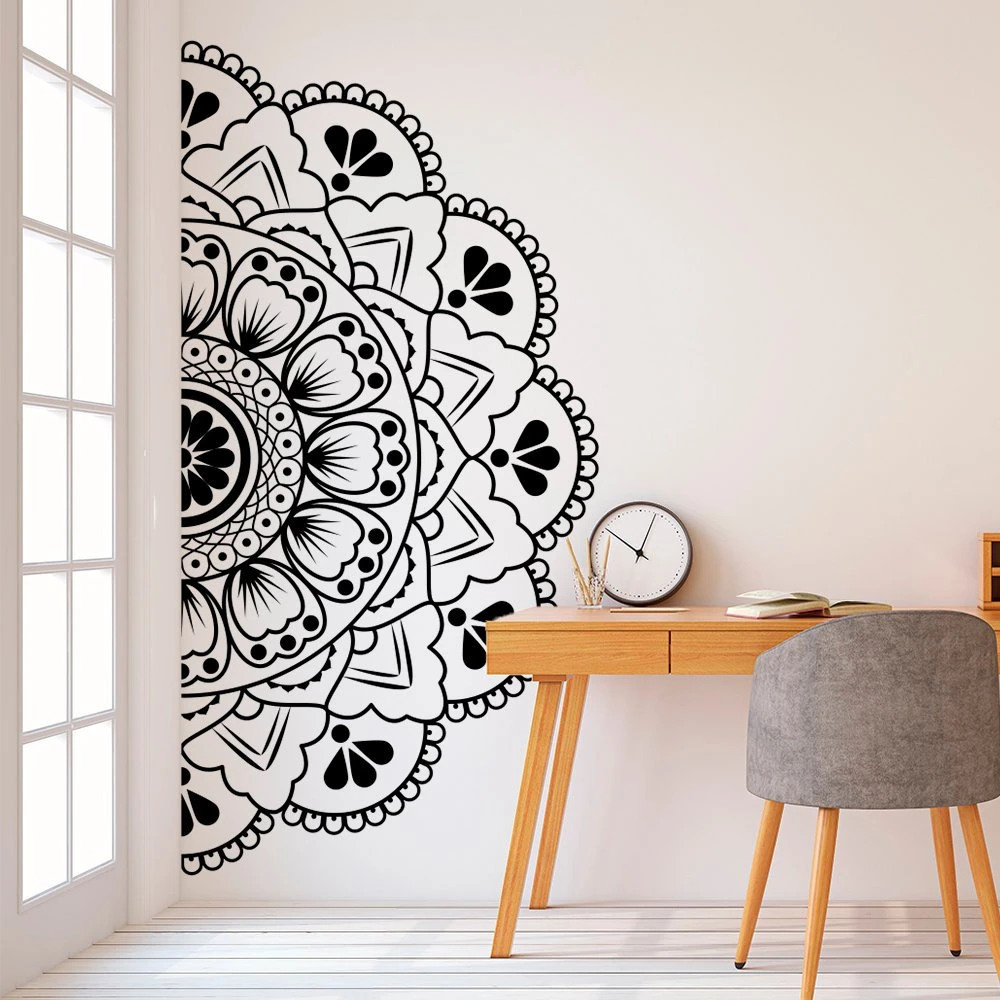 Wall decals are extremely easy to clean as opposed to wall-mounted picture frames, which can accumulate a lot of dust. Nevertheless, regular dusting will be required for these frames. If ever soiled, wallpaper may be quite difficult to clean, while vinyl decals are also quite simple to apply.
Funny Signs
Everyone has their own decorating flair. Some people want a tranquil and calming atmosphere in their houses, others like a more diversified appearance, while some may choose a more daring and trendy look. Funny home décor, like this sign, has gotten really popular.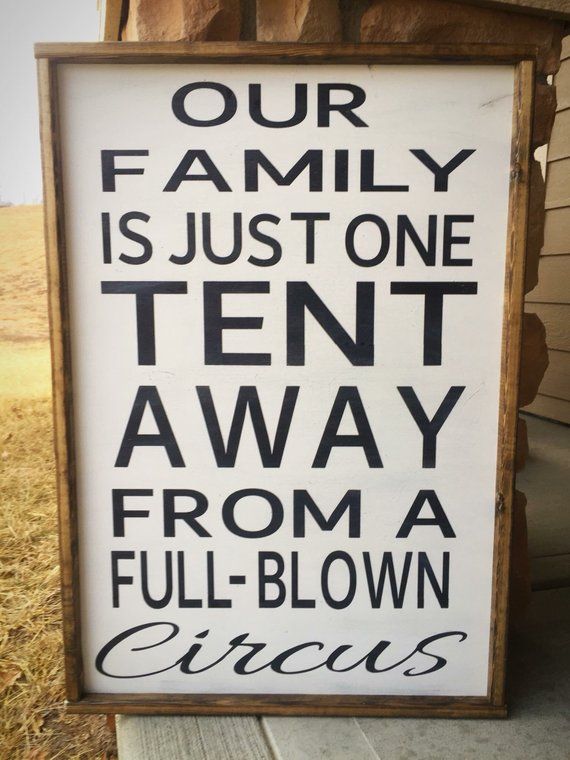 It helps us to inject some levity into our lives, making things feel less serious or hectic. When you go into a room and find something amusing on the wall, you can't help but smile. And anything that can make you happy is valuable.
Old Hollywood Mirrors
People often call these lights too flashy, but we think they're wonderful because of the way they illuminate the room. When you're getting ready in the morning, they can make you feel like an old Hollywood movie star, thanks to the brilliant, eccentric lamps that surround the mirror.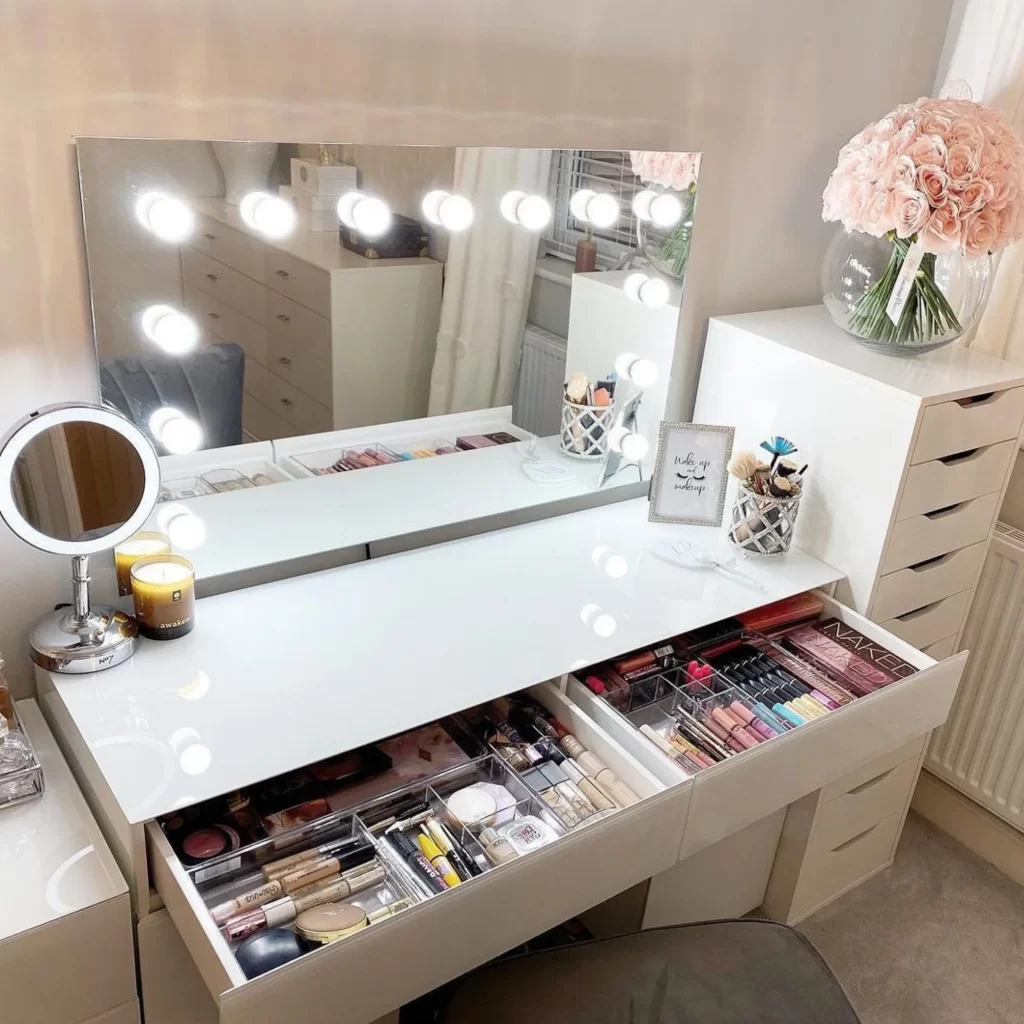 Everyone should experience feeling like they're in a movie star's trailer, and these lights will help you achieve that! Of course, a ring light is superior, but any designer worth their salt will also be familiar with the classics. And frankly, these look much better than ring lights.
Shot Glasses
Everyone should occasionally let go and enjoy themselves. A collection of oddball or commemorative shot glasses is normally thought to be immature, but that's not necessarily true. You'll appear chic and well-organized if you store your shot glasses in a cabinet with the rest of your adult beverage accessories.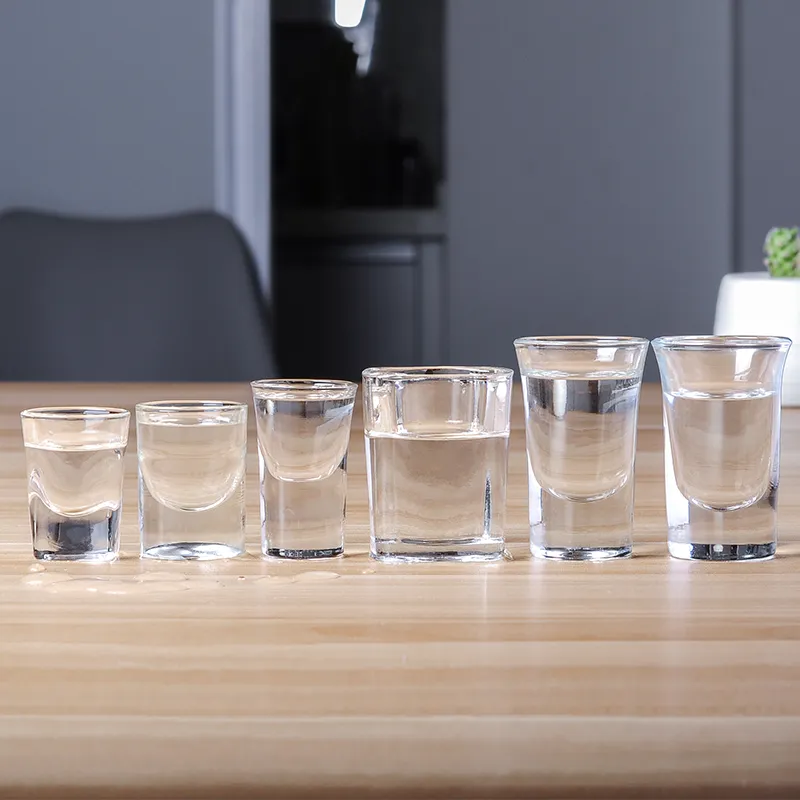 Additionally, showing off your commemorative shot glasses is a wonderful way to brag about all the amazing locations you've seen. As such, you should definitely gather these items if you have a stocked bar at home. It's fine as long as you're not keeping them obtrusively.
Statement Patterns
Although incorporating patterns into your decor is not simple, it is necessary in order to achieve a unified design. You will create a visual flow that keeps the area from seeming flat when you choose a collection of prints for each room in the house.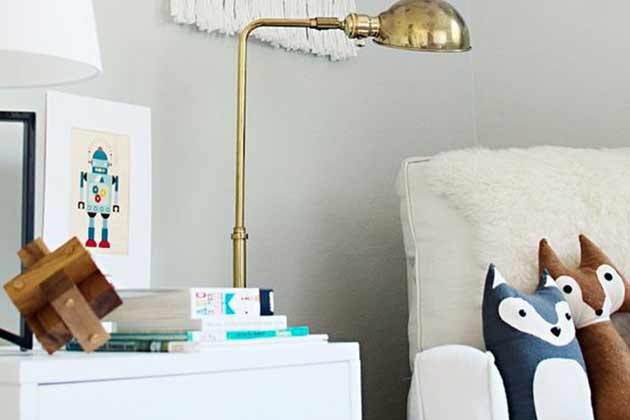 There are a variety of combinations that will work with any home design, so consider the patterns and textures you want for your space. That said, integrating prints is a science. Have your goals in mind, and look for authentic patterns and textures that will spruce up your interior design.
Tribal Patterns
Indigenous cultures throughout the world produce stunning and profound works of tribal art. Their work is usually distinctive because of the attention to detail, the philosophy underlying the designs, and the sheer competence that has been passed down from generation to generation.
Designers have traditionally found inspiration in indigenous art and craft, and some classics are making a comeback in contemporary households. To choose the perfect tribal room décor, remember to search for authentic references that honor the traditions and light up your home!
Hygge: More Than Just Decor
Hygge (pronounced hoo-ga), a popular Danish living concept, is described as a trait of warmth and comfortable conviviality that fosters a sense of well-being. Hygge is defined by soft textures, warmth, and closeness. So adding a touch of organic pieces, comforting textures, and soft lights is essential.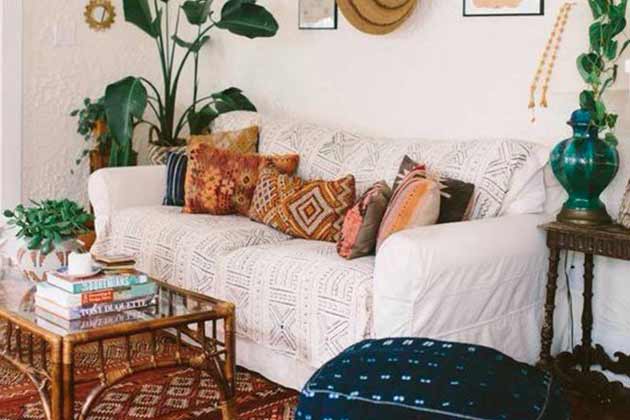 When we recognize that time spent with our loved ones is the most important and valued moment of our life, we experience hygge. This is a state of mind that we can cultivate at any moment, whether we're washing dishes together or having a hot chocolate by the fire.