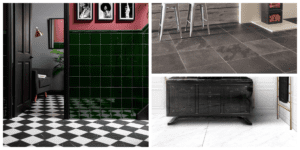 45 Affordable Flooring Upgrades For A Chic Home Makeover
By Joyce S
---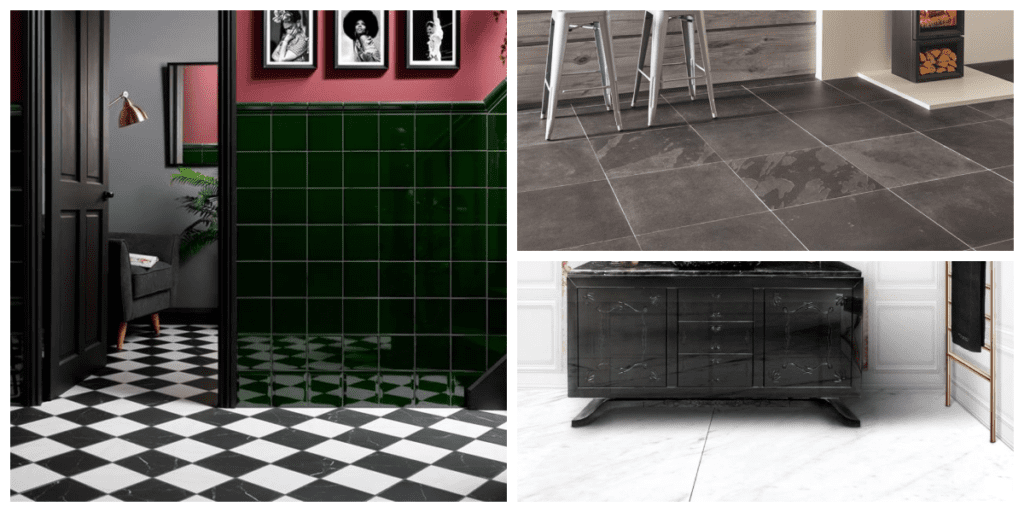 Whenever we consider renovating our place, some of the first things that come to mind are repainting the walls, moving furniture, changing the decoration, or bringing down a wall to give our home a more spacious feeling.
However, there's another element that has the capacity to give your place a sense of style and character, and that is the flooring. Flooring trends are real and are here to stay. There are trends that fit anyone's preferences, regardless of whether you are looking for cheaper and sleek vinyl flooring or opulent design ceramic ones. 
Flooring renovations keep things traditional with natural floorboards that will bring a historical flair or the upscale floor-to-wall energy of white marble. A key point of updating the floor is to make it functional as well.
There are a variety of flooring options if you want heated floors or, perhaps, to add some texture. Here are some stunning ideas on how to give the rooms of your home personality and style with new flooring.
Paint It Black
Dark flooring is probably not the first idea that pops up in our minds, but this dashing black floor will make you think otherwise. A black flooring choice may bring a solemn aura to the room, regardless if it's the kitchen or the master bedroom.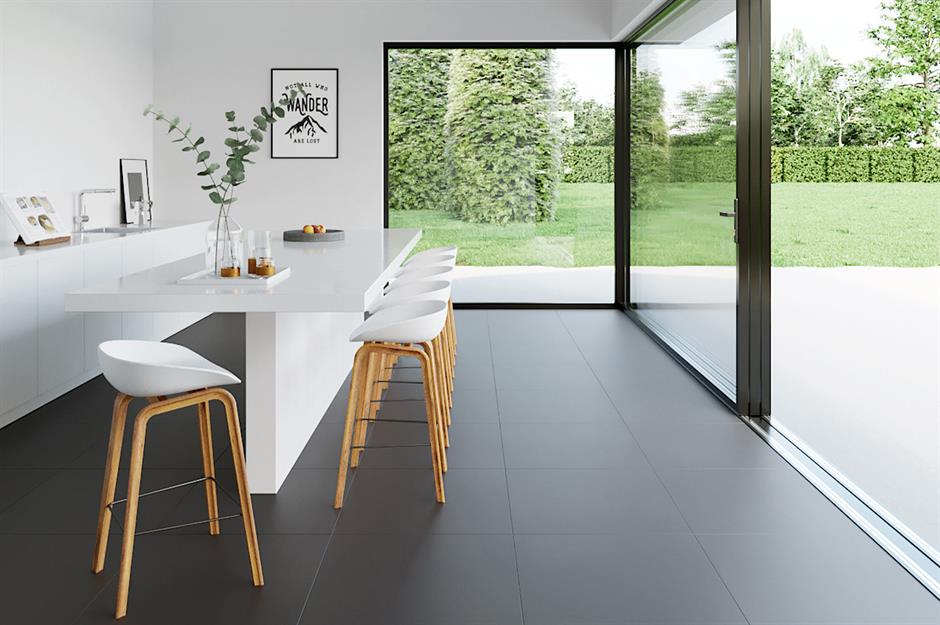 Although unconventional and astonishing at first sight, black floorboards or laminate tiles definitely make a statement. Match that with a clearer and softer set of off-white walls and furniture, and you will see the magic of a subtle yet mesmerizing flooring renovation.
Classy Ceramic Tiles
We talk a lot about versatility, but this option really encapsulates the term "versatile." Ceramic tiles range from refined and glossy monochromatic hues to witty and amusing mosaic patterns. Some ceramic tile designs are basically art. That's what makes them a good option when you want to update your flooring.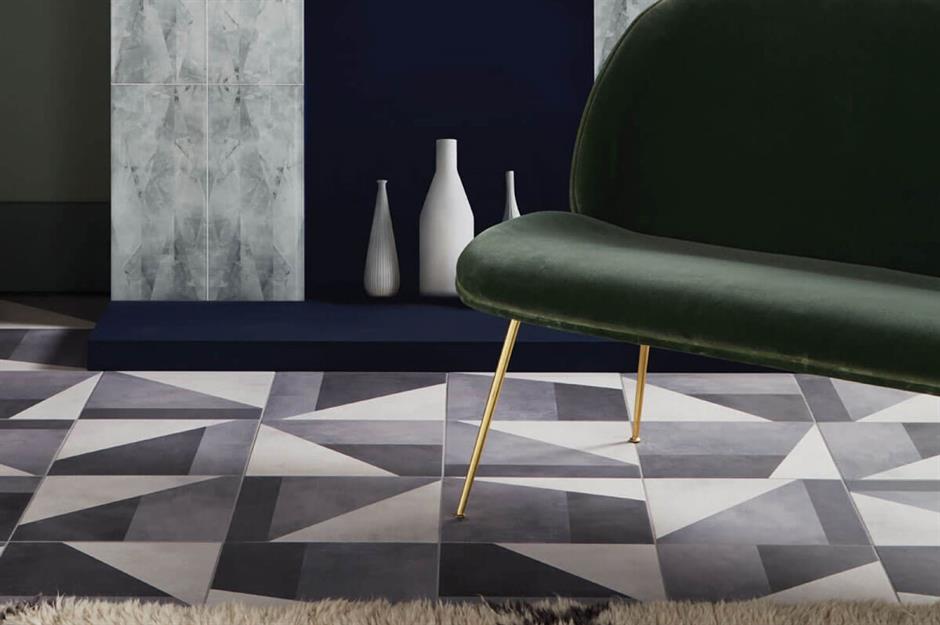 From the get-go to the very final touches, ceramic tiles allow the artist to unleash their creativity and create the homeowner's ideal home. And this tile material isn't exclusive to the flooring. Consider a fearless wall makeover, or maybe upgrade your counter to match the flooring design.
Cheerful Tile Combination
If you're going for a colorful and cheerful flooring choice, you'll like this idea. This mixture of colors feels just right to add a special feel to any room of the house. However, you will often see these types of tiles on the bathroom floor or on the walls.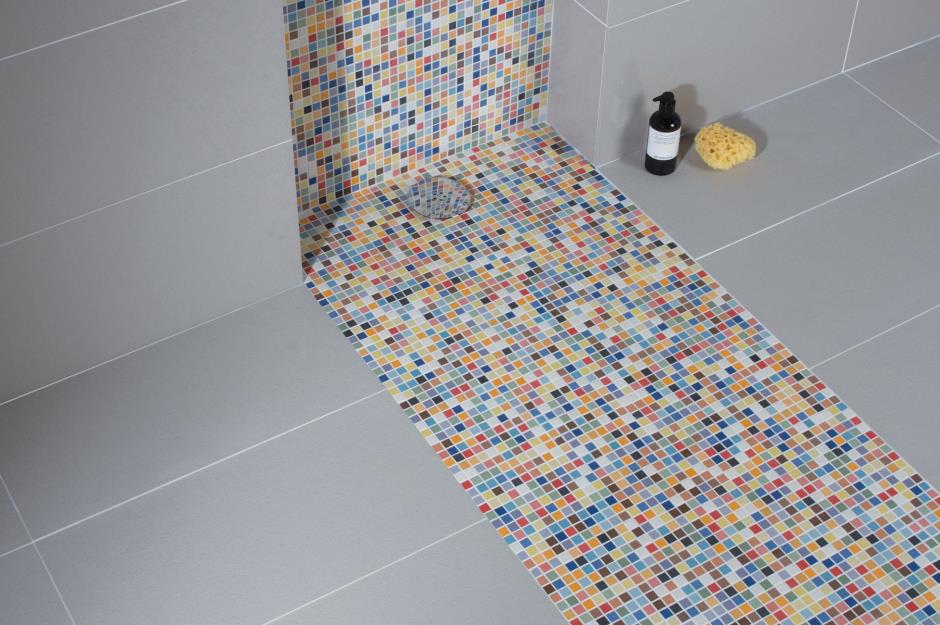 This tile format comes in sheets and all sorts of colors. Choose a playful color scheme for the kids' bedroom, a cold hue to highlight a corner of the living room, or the warmth of reds and oranges to brighten the garden.
The Strength of Wool
This flooring pattern is for all of those who love cold weather. Rugs don't have to be as traditional and neutral as we may think. Go for a wool rug, and you'll see how delicate yet strong this flooring idea can be.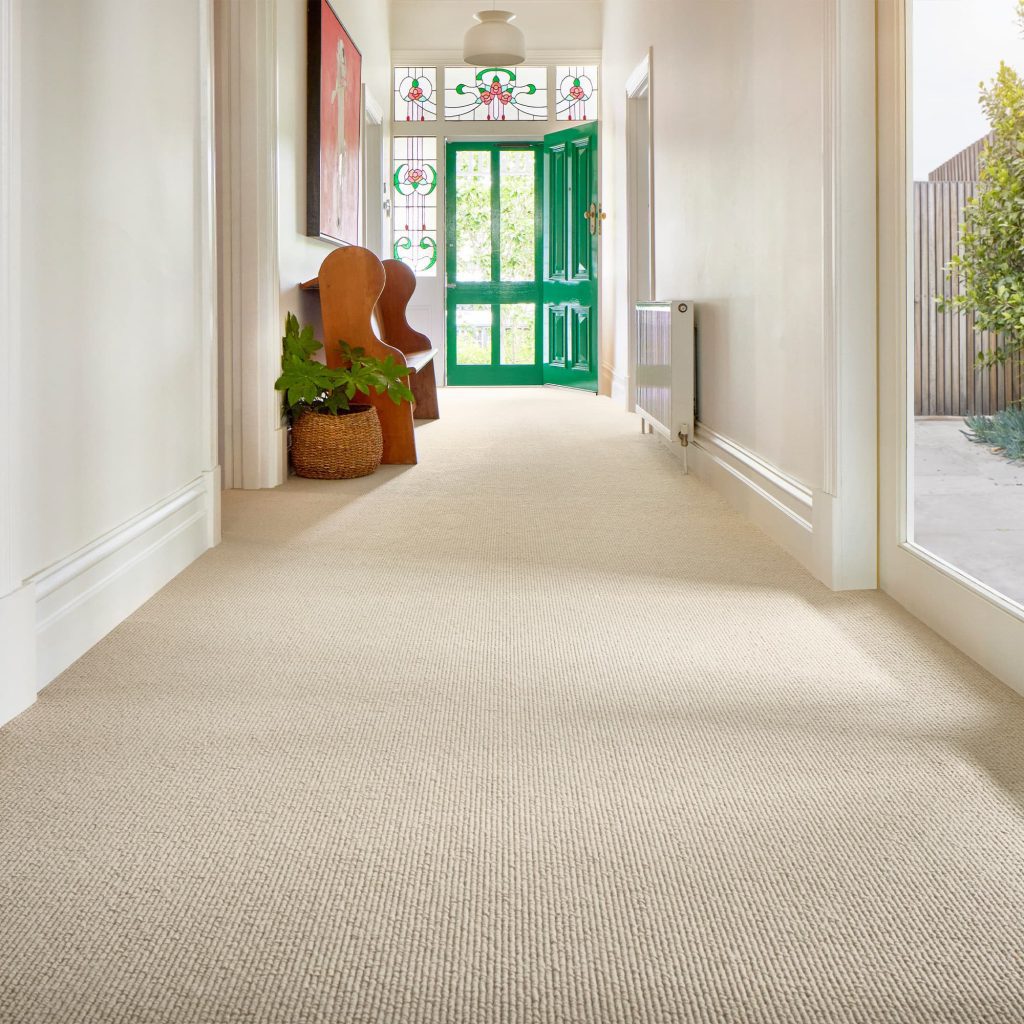 Wool is really versatile. We can use this material to make clothes, accessories, and carpets. Wool rugs are a great option if you're looking for malleability, durability, and softness altogether. It brings a warm touch and a cozy feel to your place.
Hexagonal Pattern
Tiles can make you travel back in time, so don't underestimate their power to do so. These hexagonal tiles do just that. They look fashionable and retro and look like a fabulous option for the bathroom flooring or perhaps to upgrade the kitchen floor.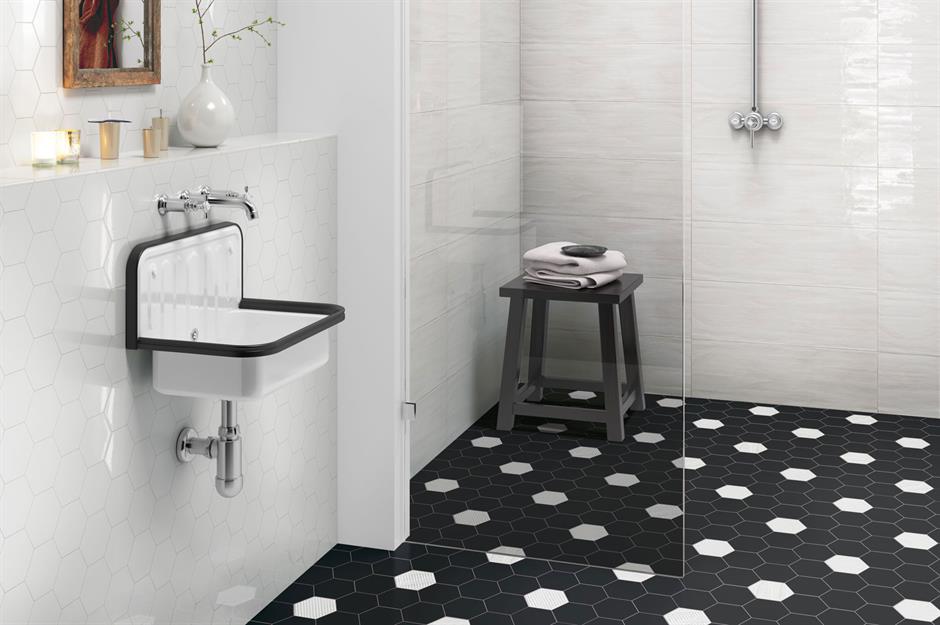 Geometric figures are back in vogue in different segments, from makeup designs to haute couture pieces. It's obvious that house flooring wouldn't be left out. Whether they're colorful or plain black, hexagonal tiles add a welcoming feel to the room and highlight areas you thought would never stand out. 
Floor-to-Ceiling Tiles
This is the kind of flooring that gives us endless alternatives. Floor-to-ceiling tiles look great in the pool area or bathrooms, and they showcase how unique decoration can be. You can't go wrong with monochromatic hues or bright colors for this tile pattern.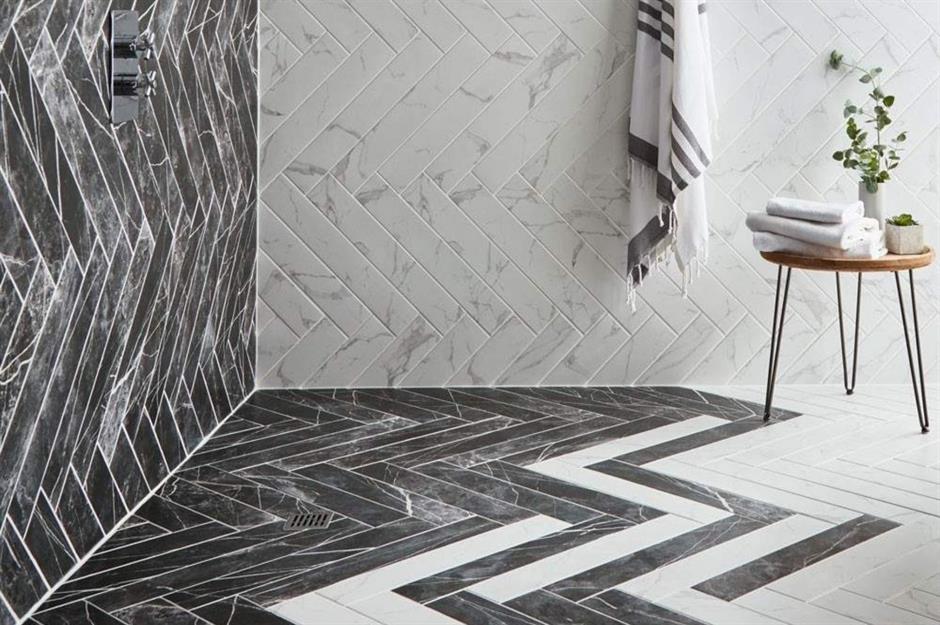 Safety is also important when choosing the material for the floor. Make sure you don't choose a design only for the aesthetic; bathrooms need non-slippery tiles. Also, your house will look even better if you choose different colors for the floor and the walls.
Floor Runners
If you're looking for a way to deck out that dull hallway or the staircase, this is a must-have floor decoration piece. Floor runners are able to provide grip to slippery floors and charm to an overlooked part of the house.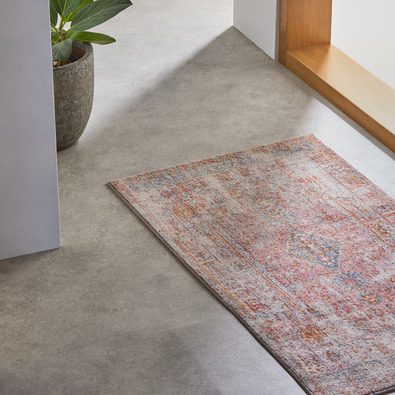 It doesn't matter if the house is minimalist or simple. When you display a floor runner with sleek patterns or a more classic style, you get to bring a robust flow of energy to your home, not to mention that the pace will feel much wider.
Offcut Choice
Offcut materials are often forgotten by decorators, but that reality can be easily changed. Remnants of vinyl or wood can transform flooring designs. You can go from budget-friendly material to sophisticated pieces. The secret is to think outside the box.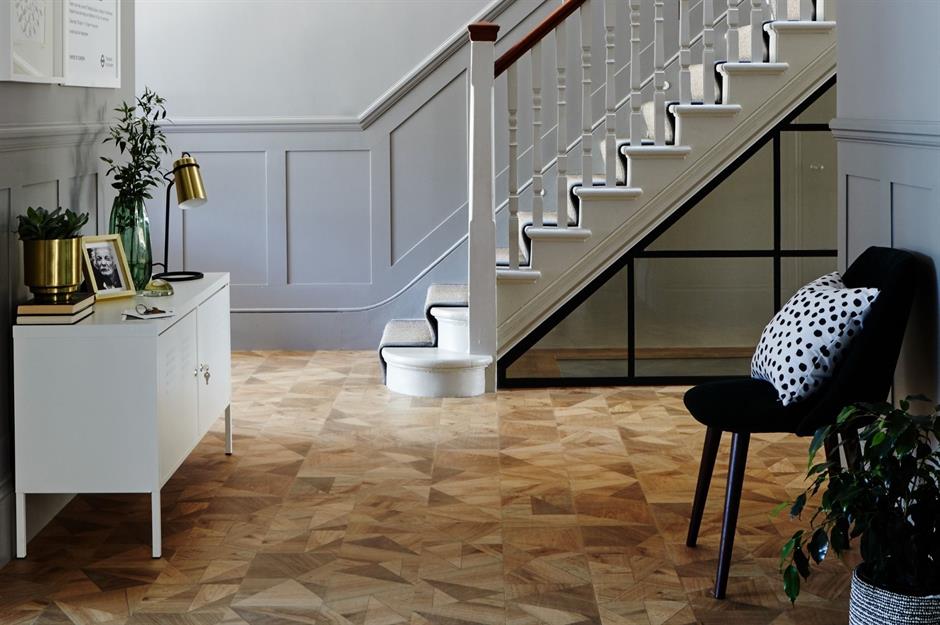 Amenities such as underfloor heating works fine with this kind of floor. It holds up in spaces where people walk a lot and behaves well when wet. Price and functionality are the main traits we consider when we think of this flooring format, but the aesthetics are also a plus.
Dashing Carpet Hues
We stand up for unique rugs once more. Carpet flooring can dictate the room's identity and function. A soft rug design embraces those who walk barefoot on a cozy autumn day and shows how fashionable this classic piece can be.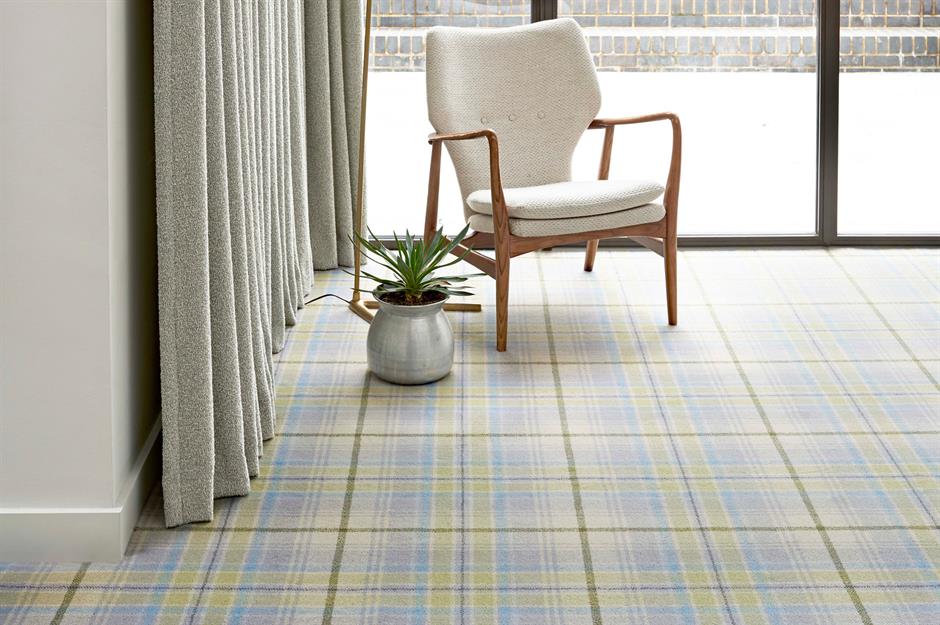 A carpet is a practical and often neutral item, but it doesn't have to be a simple one. Add fun patterns such as polka dots, paisley, or colorful plaid. You can also opt for a more striking fashion with a houndstooth, sharkskin, or floral pattern.
Pebble-Shaped Tile
This is an indispensable flooring choice for your bathroom, garden, or pool area. You're probably thinking how hard and expensive this flooring style must be, but if you look closely, you'll be surprised. This eye-catching tile sheet will give your home a fresh feel.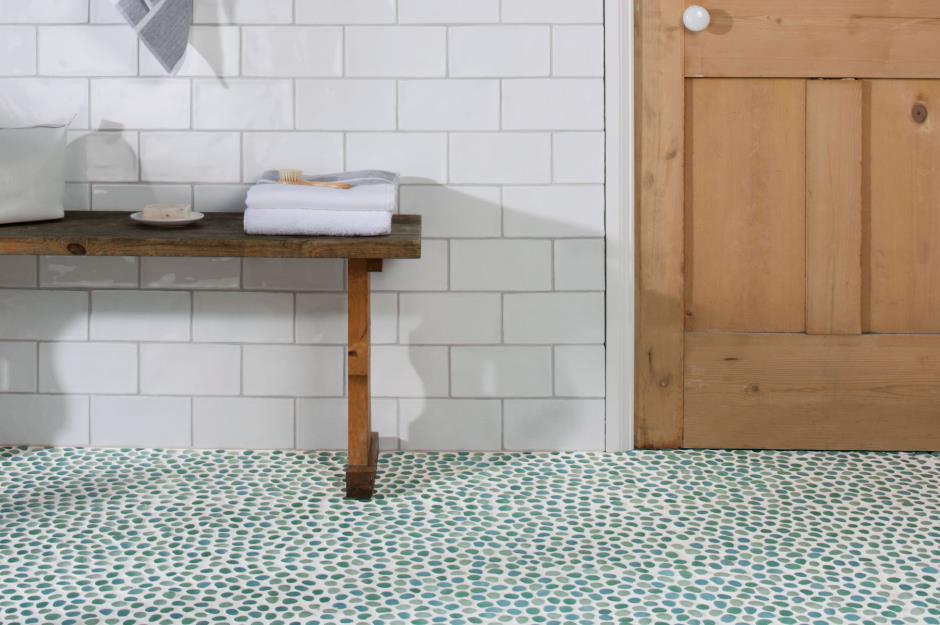 Not only does the pebble-shaped tile sheet look great in small areas of the house, but it also brings the perks of foot massage with its texture. This kind of tile sheet is also easy to install. You just need to pour some grout and wait for it to dry.
A Parquet Touch
Parquet flooring can go easily unnoticed in an apartment or townhouse due to the fact that it is a common and discrete flooring style. Often linked to geometric designs, the parquet tiles bring singularity and character to a specific room when given a chance to shine.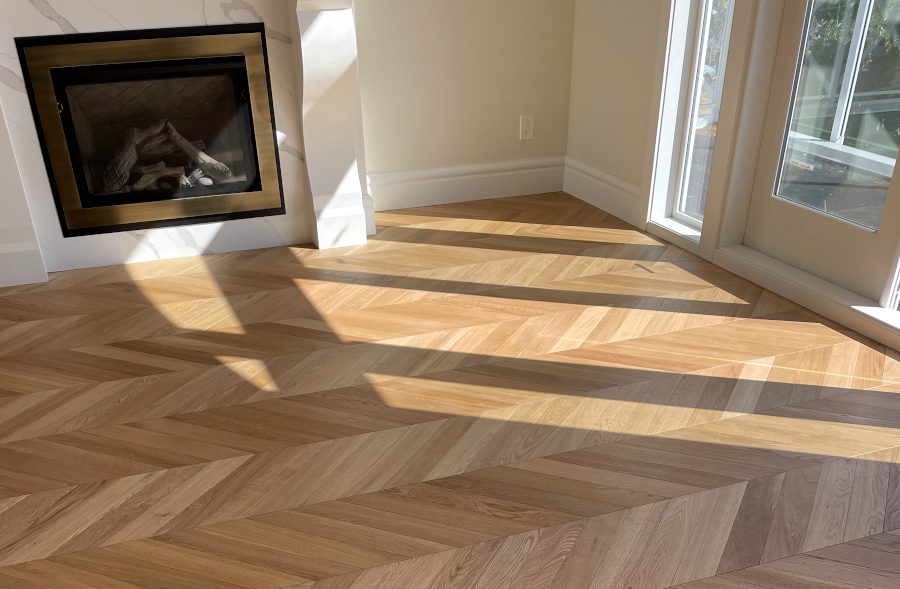 You don't have to settle for the ordinary zig-zag pattern, and you don't have to decorate the entire apartment with it. Consider selecting an area of your place where you would like to enhance the warmth and grace. Combine all that with natural light and comfy furniture. You can't go wrong with that.
Motif Carpet
We use motifs on various occasions. Imagine how cute a nursery filled with sailing motifs or outer space drawings can be. These carpets also give the opportunity to explore motifs. This adorable nursery showcases a white and blue pattern and stars – lots of stars.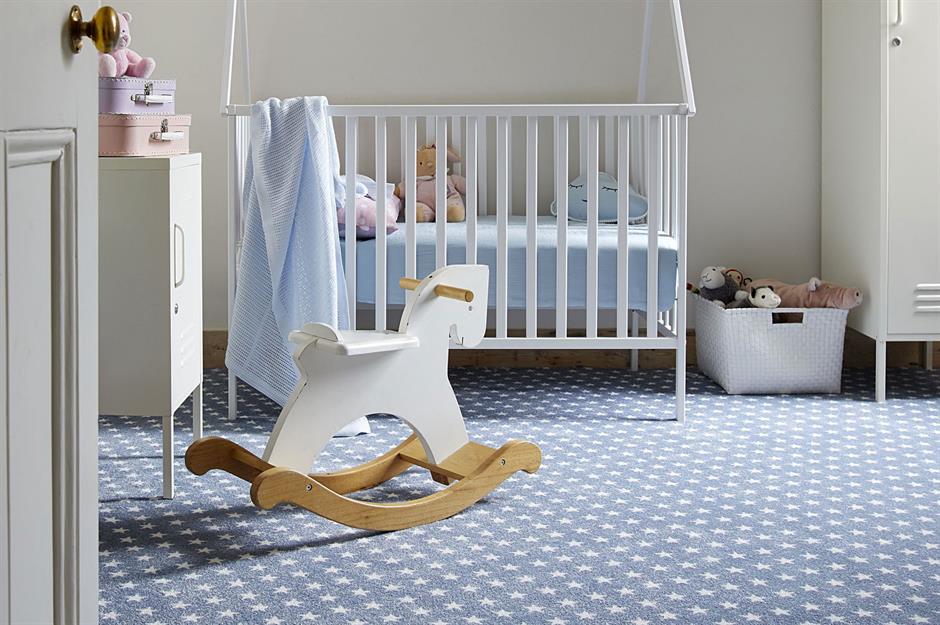 One of the most common and elegant motif carpets is the Persian pattern. But it's far from being the only one. Florals, sea elements, and cultural illustrations can all become dashing motifs to lay on the living room or dining room floor, for instance.
Patterned Floor
This next option follows up the motif carpet idea. If you're looking for something more neutral or laid-back, patterned flooring is the right choice for you. If you're feeling the need for something more striking, come up with some eye-popping color scheme.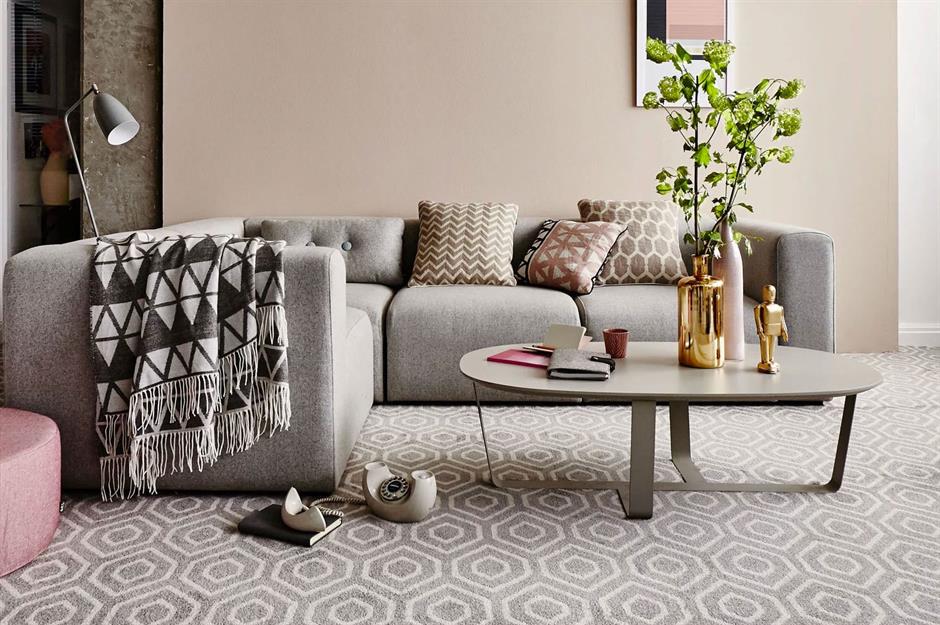 Some of the best places to disclose this singular carpeting style is the master bedroom or the lounge. The reading room would look fabulous with a honeycomb pattern in a warm color hue, monochromatic geometric elements, or a kaleidoscope of fluid figures.
Chequerboard Flooring
You don't have to go crazy when choosing your studio or workshop flooring. Sometimes, the best choice is the simplest one, but it doesn't mean that it has to lack character. The good old chequerboard pattern is an easy pick when you don't want to spend a lot of time thinking about flooring.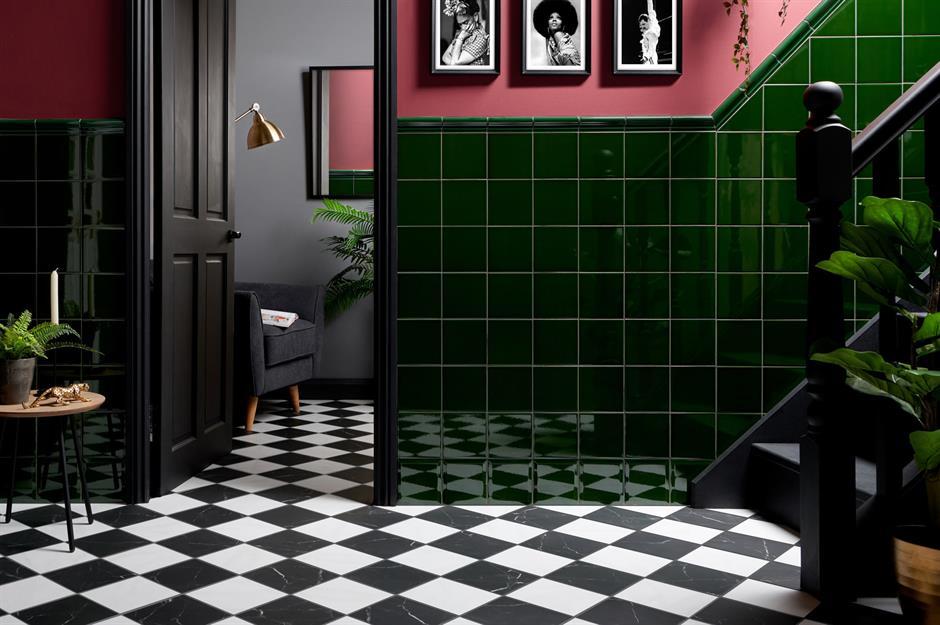 Go for the classic black-and-white pattern if you feel like staying in your comfort zone. Vary the color palette for a more daring and personalized decoration. The possibilities are endless, even if a chequerboard scheme seems simple and not so unique.
Industrial Vibe with Concrete Flooring
Home interior decoration lovers have amazing ideas even for the roughest places. What may look like a regular old warehouse could be turned into an urban and contemporary loft. Some decorators will even keep some parts of the original design to achieve a rustic look.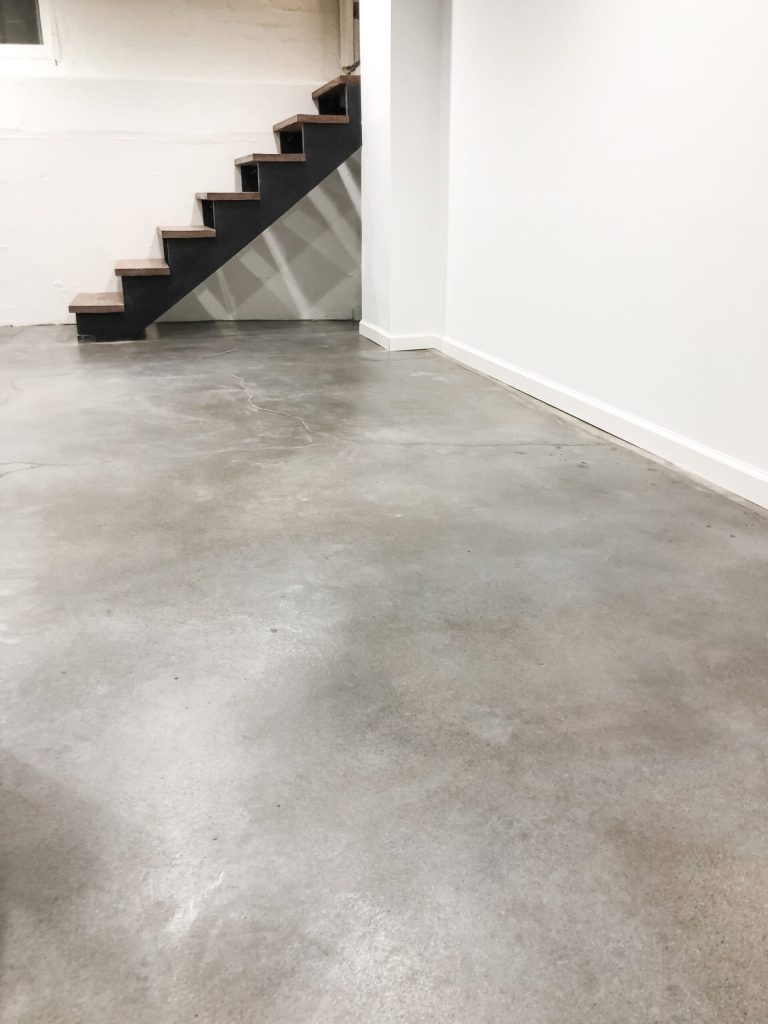 Concrete floors fit well with modern open concepts, wide windows, and minimalist decoration. The whole house can be blessed with this obvious yet often overlooked floor design. It looks modern and strong, and it's super easy to clean. In other words, it's the perfect option!
Unparalleled Stair Runners
If your home has a staircase, you must know that it has a steady flow of people coming and going. Safety is the first thing we think of when considering buying or renting a house with stairs, especially when there are kids or elderly people in the family.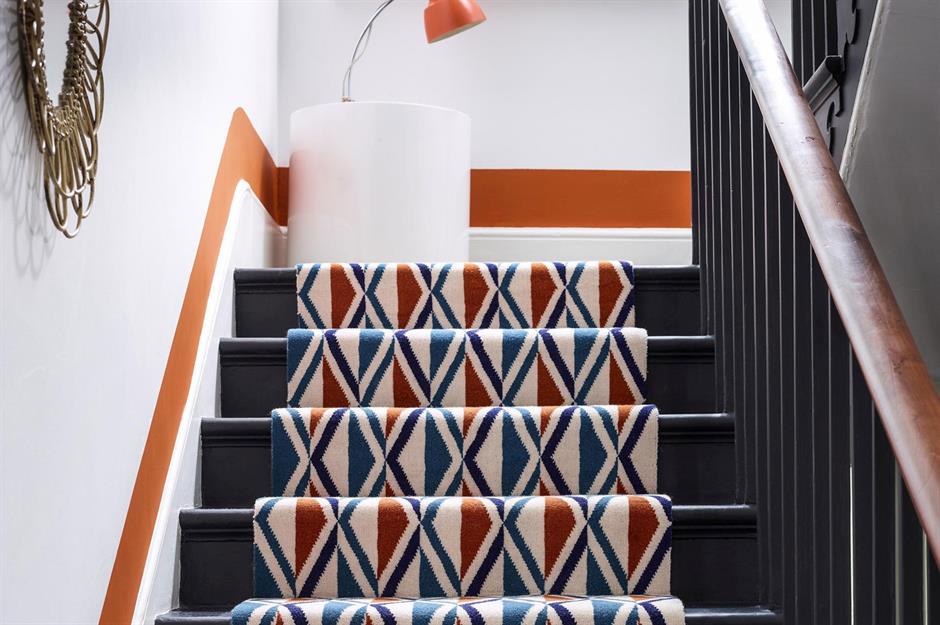 Having the staircase overhauled doesn't have to be a hard task. Runners easily give a fresh look, and they are practical to maintain. Different patterns can change the energy of the house, and this piece can be much cheaper than installing carpets on the stairs.
Renovating Classic Floorboards
Old floorboards can turn into an uninteresting and dull feature even if they are still in good condition. However, a simple trick will bring back the energy it missed for a while. By simply painting the floorboards, you can have the feeling of a brand-new house.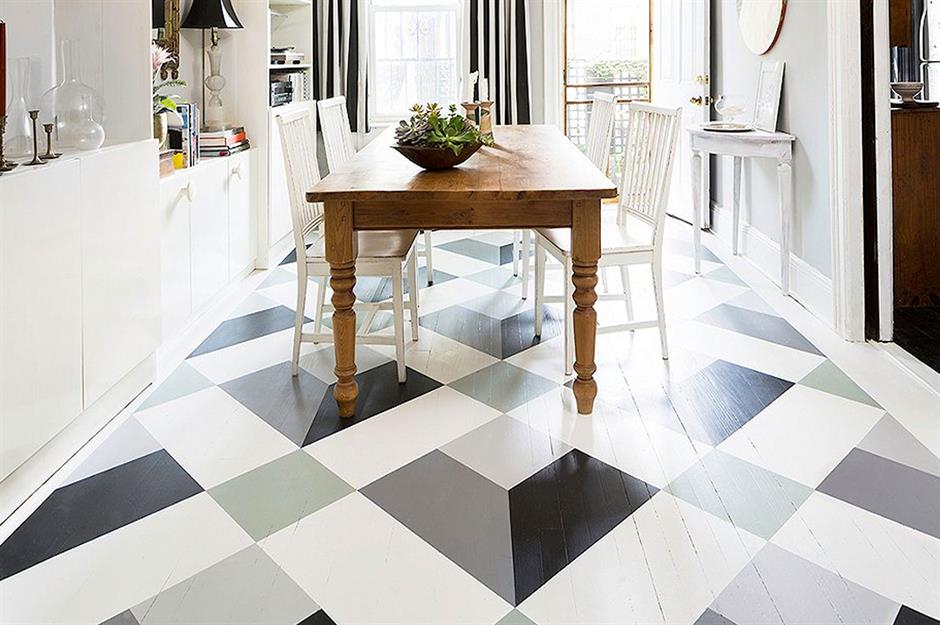 You can pick picturesque color schemes, or you can stay in your comfort zone by choosing a more peaceful color combination. That's enough to change the looks and vibe of any room. Make sure to sand the floorboards before applying the paint to prevent the wood from chipping.
Manufactured Wood is Budget-Friendly
A low-cost flooring is as attractive as a good-looking one. When you get to have the best of both worlds, it's even better. Man-made wood or "engineered wood" is a reasonable choice if you are looking for sustainable and versatile alternatives.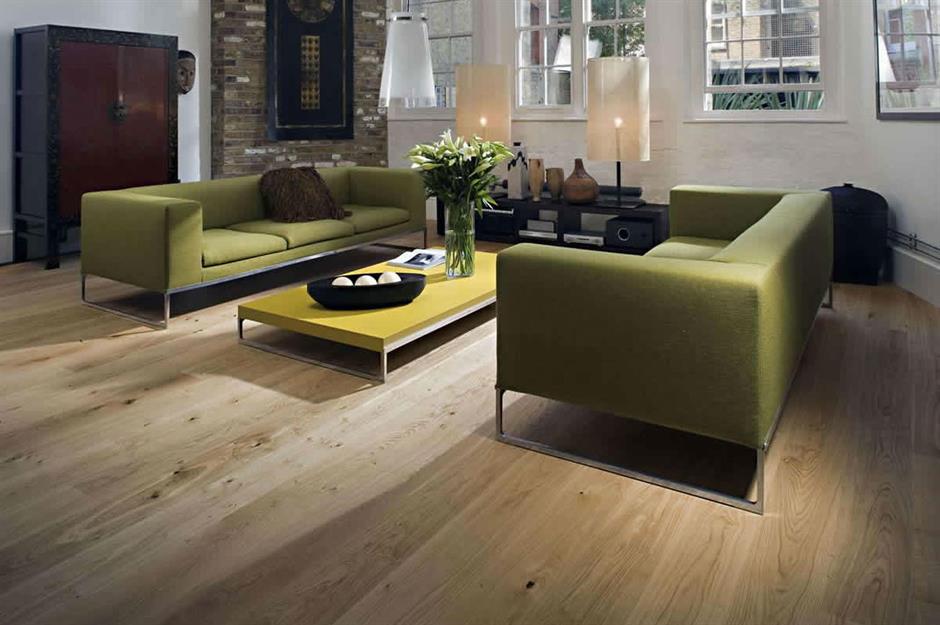 Also known as manufactured wood, this material proved to be resistant to scratches, effective when it comes to cleaning, and adaptable when decorating. The adhesive surface ensures the preservation of the boards from pressure and heat. And it looks as elegant as solid wood floorboards.
Rustic Travertine
Travertine is a type of limestone. It gives the floor a natural and rustic vibe. Normally used in hallways and entryways, high-traffic spaces can benefit a lot from this stone. Neutral colors are some of the trademarks of this piece. So go for it if you want serene energy.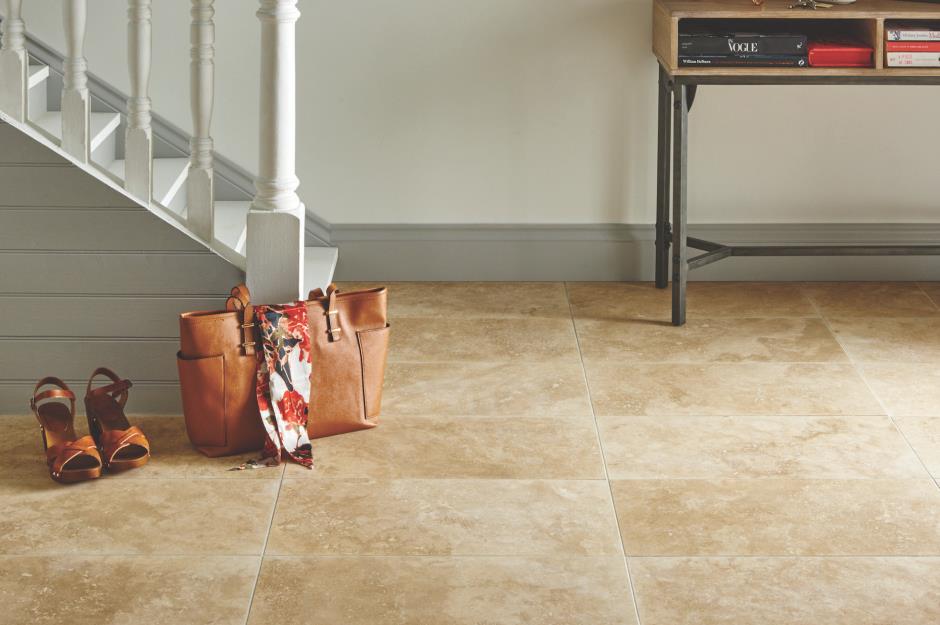 This option is easier to maintain than marble but just as graceful. It's a porous stone, but it has proven to cope well with weather changes. It is also easy to clean and maintain in the long run. On top of all that, it's an easy piece to install.
Statement Flooring
Statement floors can be the ultimate high-end pick for a home or work environment. The themes are infinite, so your creativity can run wild with this flooring selection. Add this to any room to boost the house's grandeur. Optical illusions are one of the favorite displays among homeowners.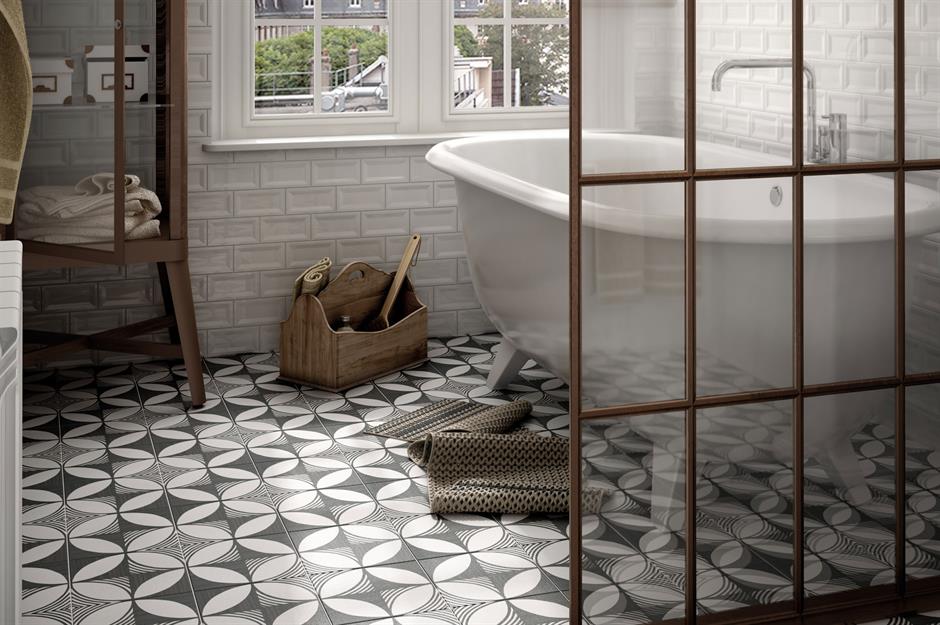 It's not a cheap investment, but it's totally worth it. Unique designs and botanical designs are in order with this flooring pick. Transitional colors and patterns inspired by Nordic, Spanish or Victorian architecture encompass some of the most dazzling possibilities for this unique trend.
Slate Tiles
Unlike travertine, slate flooring tiles are less vulnerable to cracks and chips. However, it is prone to stains. It's a convenient choice for bathrooms, kitchens, and outdoor areas. The variety of shapes and colors also makes this tile flooring pick an indispensable alternative for you to at least consider.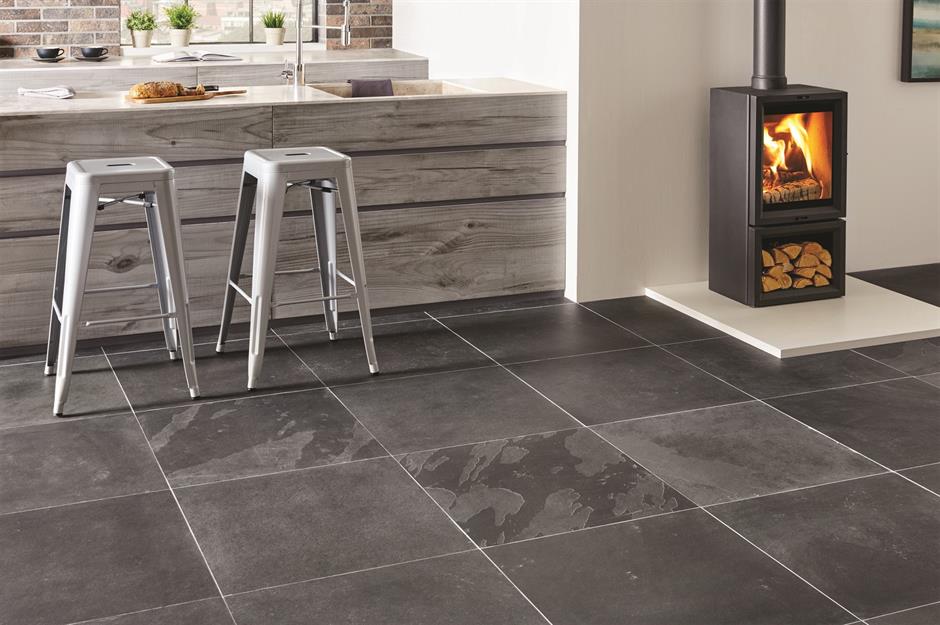 They are mostly available in square and rectangular shapes and all sorts of sizes and colors. You can draw inspiration from the French patterns to adorn your house patio or a commercial building's foyer. Remember to seal it from time to time to prevent stains.
Offbeat Flooring Patterns
Statement tiles strike once again. The bathroom floor never looked so chic. We don't have to fill the bathroom with adornments to make it look unique. Keep things simple when furnishing, and dare to explore all the flooring possibilities with a tailor-made flooring style.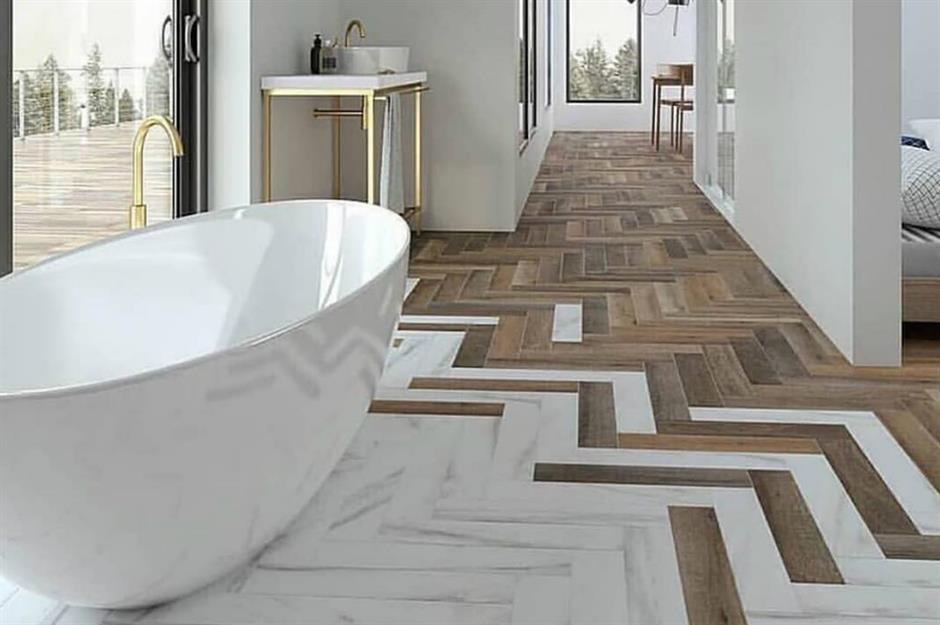 We believe that the greatest feature of statement floors is the endless options. Put your creative muscles to work and go bold with a seascape image or opt for the combination of colorful tiles. Bright colors also add an unconventional yet beautiful feeling to the room.
Rugs With No Boundaries
There is beauty in contrasting patterns and playing around with different rug textures. If you want to have fun and be innovative when decorating, you can layer them up in a straightforward way. It brings the cozy and graceful interior design aspect to light.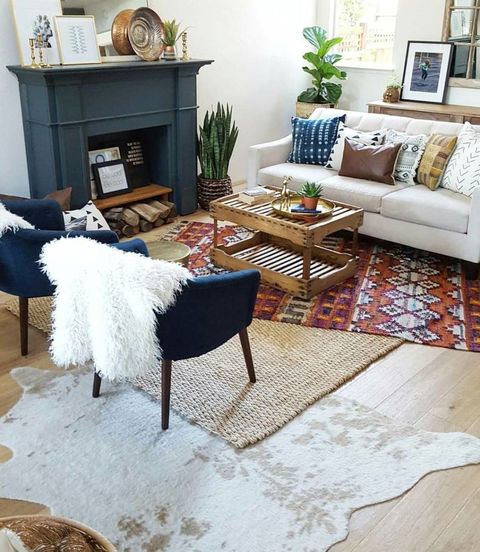 This undemanding idea pleases lots of homeowners since it can highlight a calm environment with muted colors and a combination of textures. It also accentuates one's individuality when mixing colors, shapes, or mosaics. Make sure to measure the space before buying the rugs.
Glass Floors
The aesthetic appeal and dramatic nature of a glass flooring style is a spot-on decision. The tempered material allows small or poorly-lit places to shine and thrive in a unique fashion and brings that feeling of a larger space. You just have to fight your fear of transparent floors.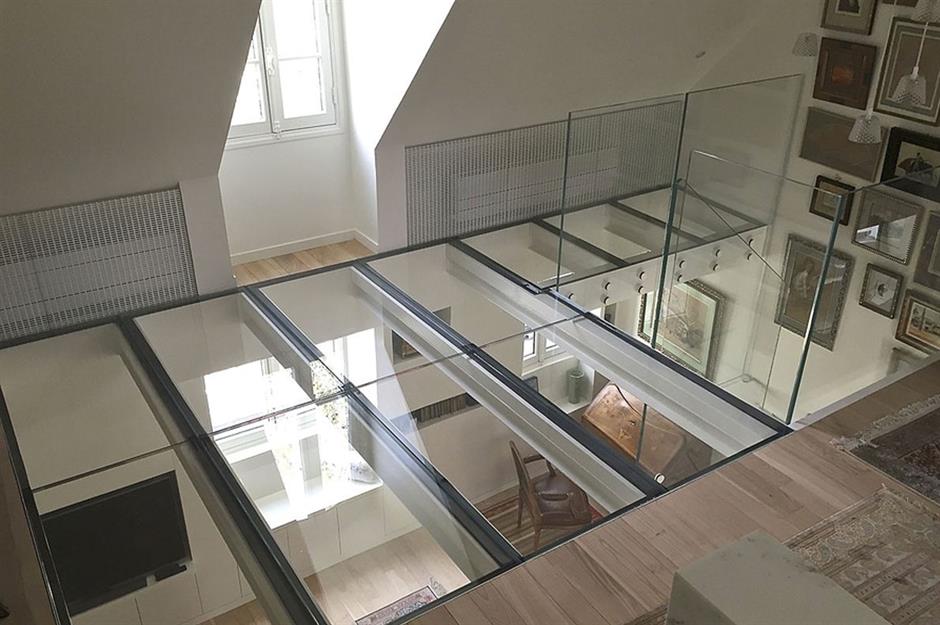 Tempered glass flooring designs are not reserved for imposing or colossal places only. This cutting-edge pattern is in high demand among homeowners and business people. Tourist spots have also proven to be successful when displaying this unique and audacious feature.
Rugs
If you don't want to give much thought to decoration, this suggestion may be the perfect fit for you. Rugs are charming and stand the test of time. Some caution is needed when choosing the rugs if you have some type of allergy.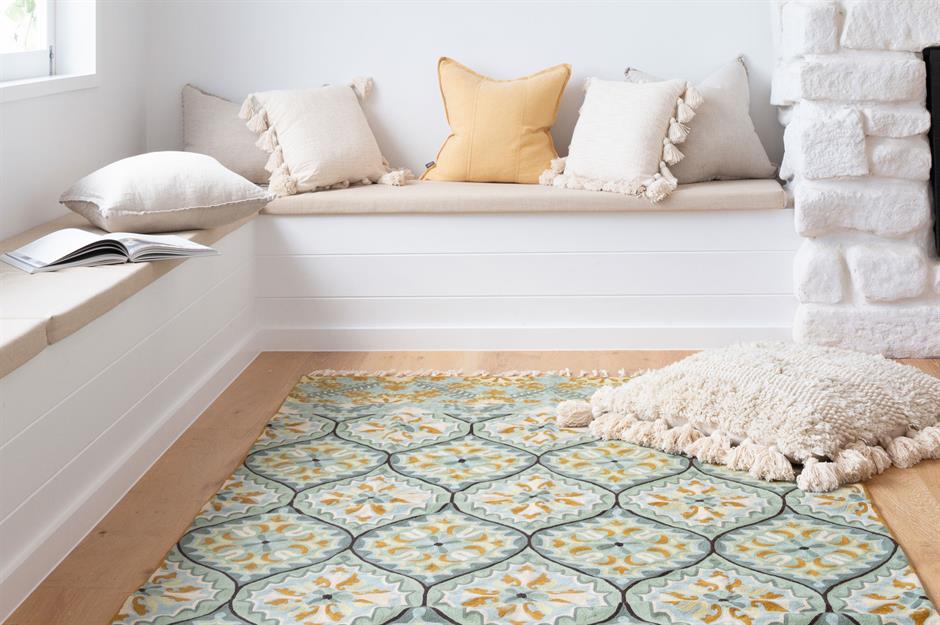 When it comes to preventing allergic episodes, rugs made of polyester or nylon are the go-for-it recommendation. Wool rugs also work wonders against mites due to their dry nature. Mites grow and develop in humid environments, making this rug alternative an ally against them.
Laminate Floor
A high-quality laminate tile floor lives up to any expectations when compared to real wood. The low cost is also a key point if you are not sure which material to choose and you're on a tight budget. Give this material a chance to surprise you.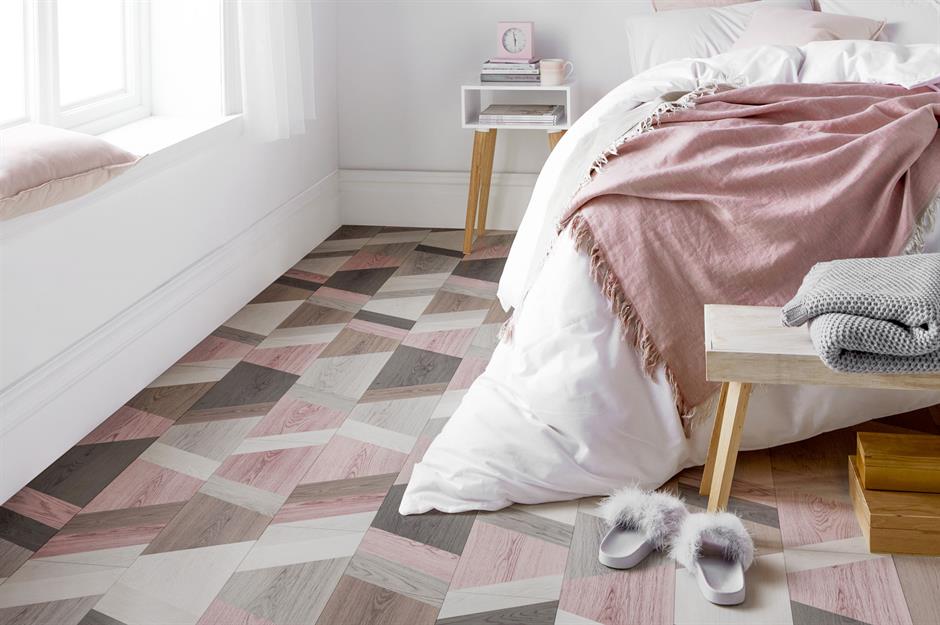 The endurance of the laminate tile is incredible, and it's an ideal material for the most humid or wet areas of the property. Commonly used on bathroom floors or kitchen areas, the click-lock laminate boards are super easy and practical to install.
Keeping Original Floorboards
Old houses have their own personality. But they usually need structural repairs, pipeline maintenance, and roof and ceiling checkups. And you also need to be mindful of the flooring. However, you don't always have to replace the original floorboards when repairing your home.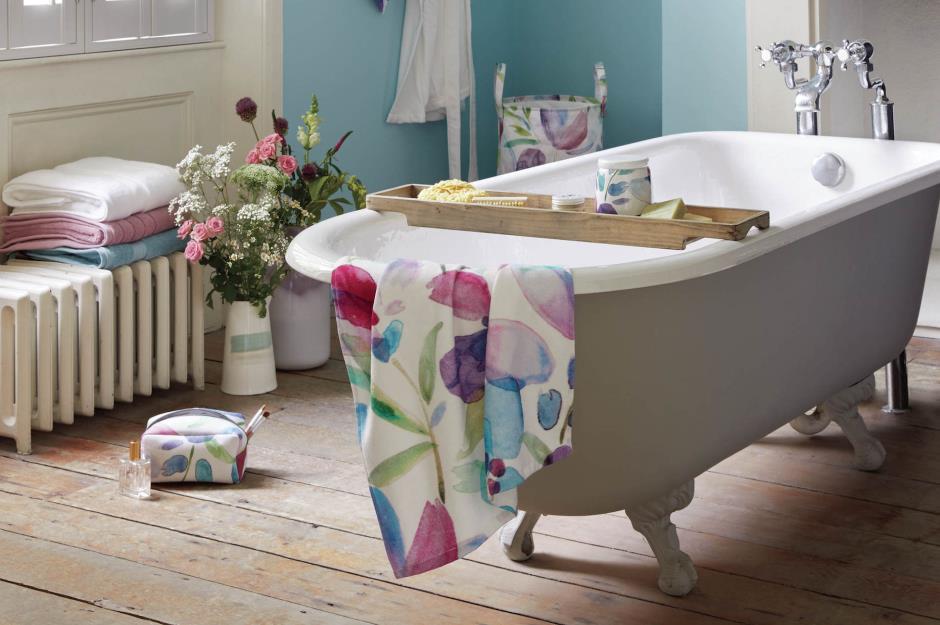 Old floorboards used to be more resistant than the ones they make these days. This is a good way to keep part of the house's history alive. Check for gaps between the boards and varnish to keep the durability and add a fresh look to your historic flooring.
The Sumptuousness of Marble
Exuberance is the first thing we look for when choosing marble to decorate the house floor. This derivative of limestone is the ultimate testament to luxury. Picture yourself getting home after a hard day's work, lighting up some scented candles, and walking bare feet on your exclusive marble flooring.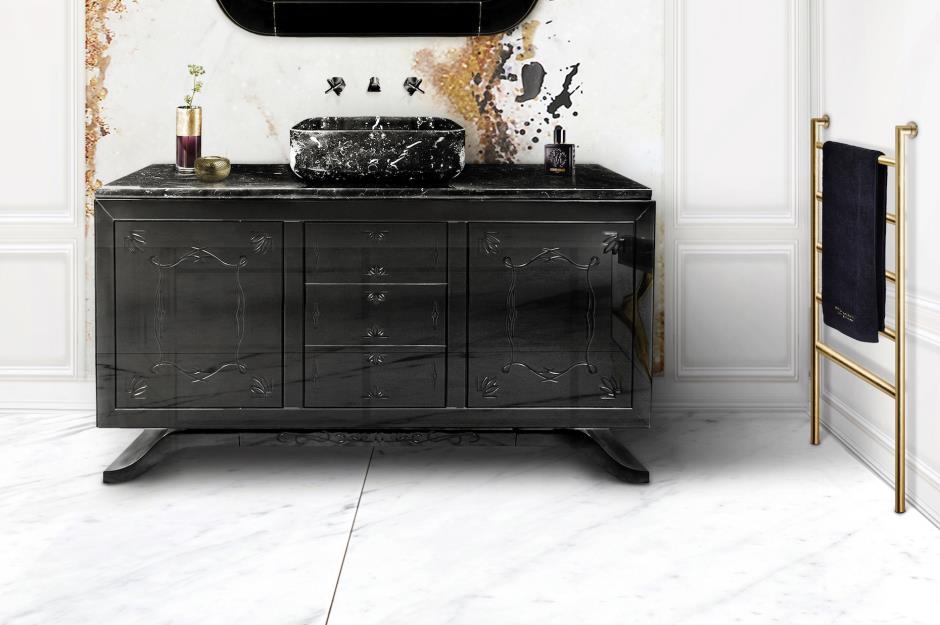 The minerals contained in this mesmerizing rock can give the classic crystal white color – which is the purest form of the rock – but also a diverse palette from pink tones to shades of brown. In order to keep this unique flooring pristine, you need to use marble sealers regularly.
Chic and Discreet Carpeting
Instead of choosing a carpet or rug pattern that makes the room stand out, you can choose exactly the opposite. Carpet flooring is an asset that can last for years, and when choosing the carpet of your dreams, you have to make sure to avoid options that you'll regret later.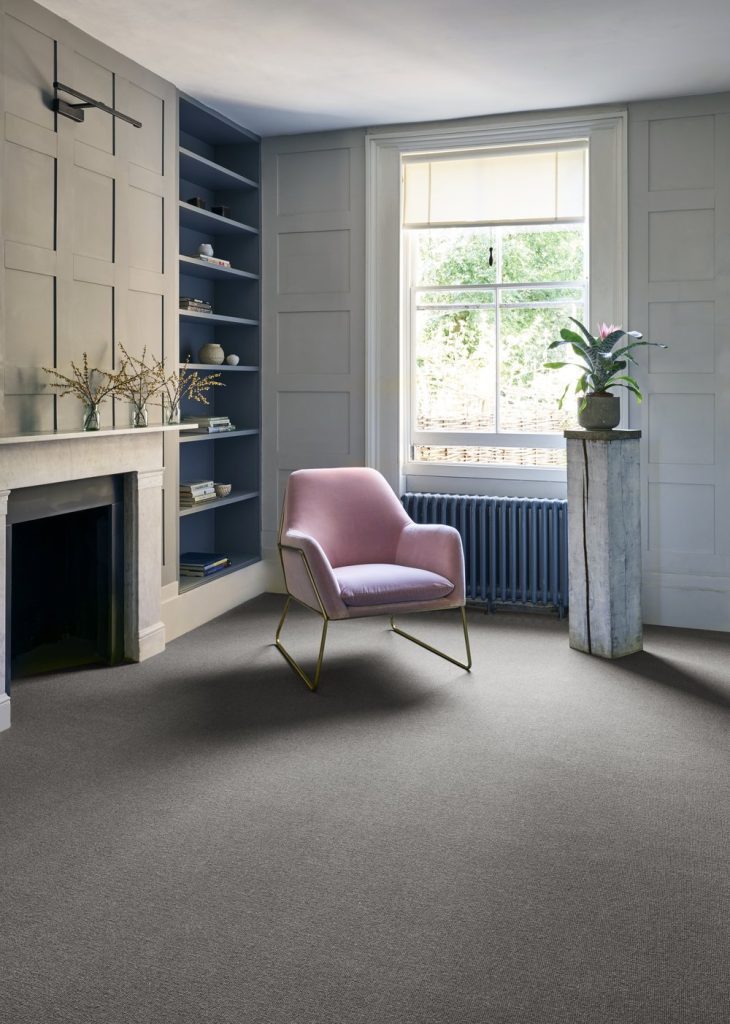 A neutral-colored carpet allows furniture and decoration to stand out. It gives room to a broader range of furniture colors, patterns and sizes, and decoration styles. Mind the carpet material and color and research the best ways to maintain this traditional piece as good as new for a long time.
Animal Pelts
Wooden floorboards and rustic home interiors demand a touch of texture to blend in with the home design. Animal skin is a great addition to bring warmth and comfort. And you don't actually need to use real animal felt; there's always the synthetic option.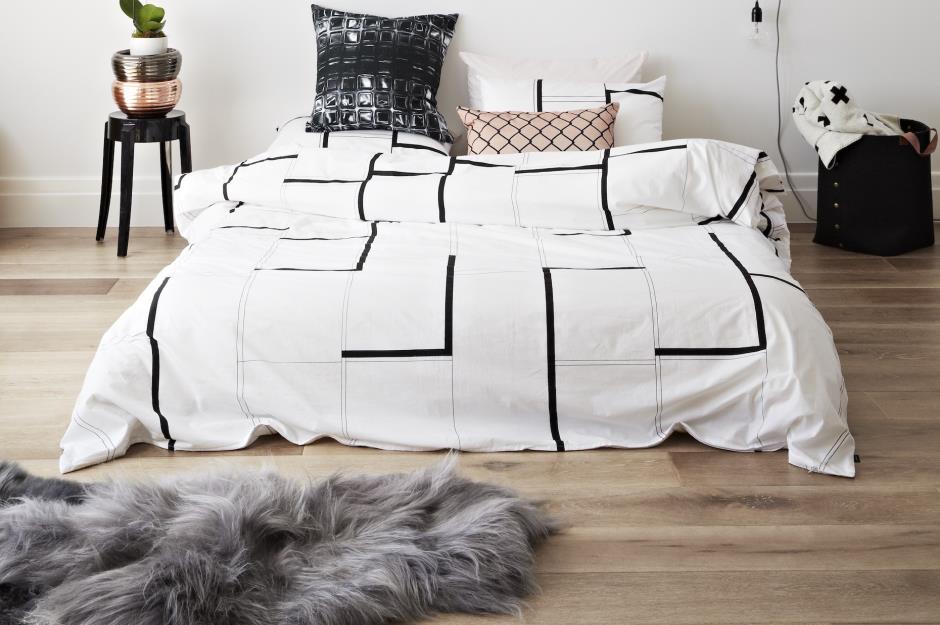 Rugs made of synthetic animal pelt bring a singular and pompous feeling to any room. Because of technology, we now have a variety of textures and colors of faux fur rugs to choose from. Custom-made or traditional cuts are always in vogue.
Mosaic in Victorian Style
We dare to say that Victorian fashion will never fade. The Victorian Era has always influenced architecture, decoration, clothing, customs, and traditions, and it doesn't have to be restricted to the historical aspect of society, museums, or castles from older times.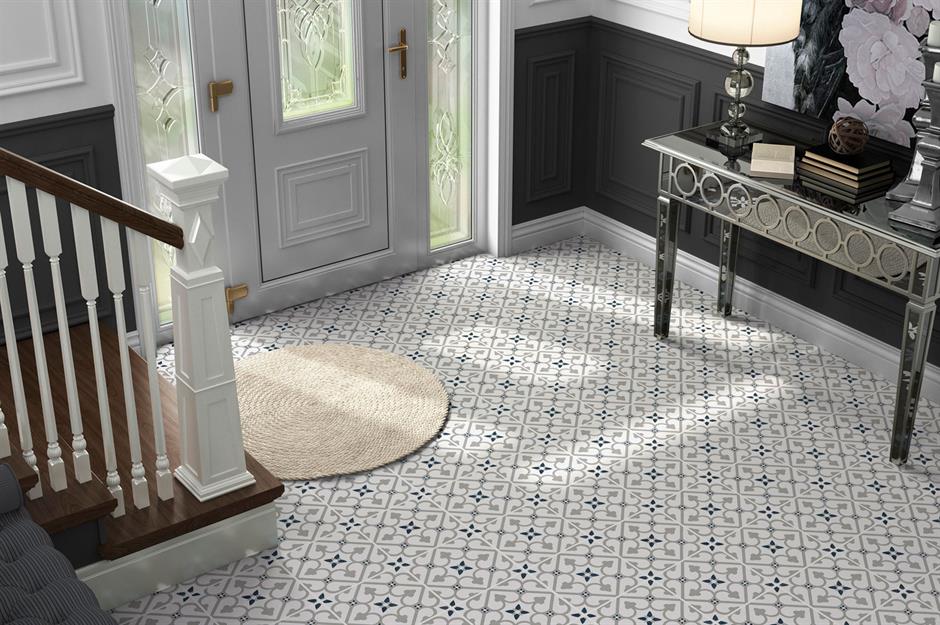 Victorian-like printed or painted tiles will make narrow spaces look less ordinary. Bustling areas like entrances, hallways, or foyers also will give visitors or customers a striking first impression. Combined with decoration pieces from different generations and also contemporary objects, this classical style will spark the room.
Stripes and Carpets
Stripes and light colors bless small places like nothing else, and carpet flooring completes the combo with functional and stylish traits. Next time when looking for a flooring renovation, consider scouting for a less obvious option, and remember: stripes never disappoint.
Striped carpets come in different and original mixes. They please the most discreet and conservative taste and blow everyone's mind with daring color schemes. Any room can benefit from the striped carpet versatility. A more sober and calming combination of stripes for the bedroom and warm hues for the living room are classic choices.
Porcelain on the Kitchen Floor
The porcelain flooring in the kitchen space is just fantastic. Whether you live in a cold or hot area, this material will adapt, given the right treatment. Porcelain tiles respond well to underfloor heating systems, and it feels refreshing in places where the sun doesn't rest.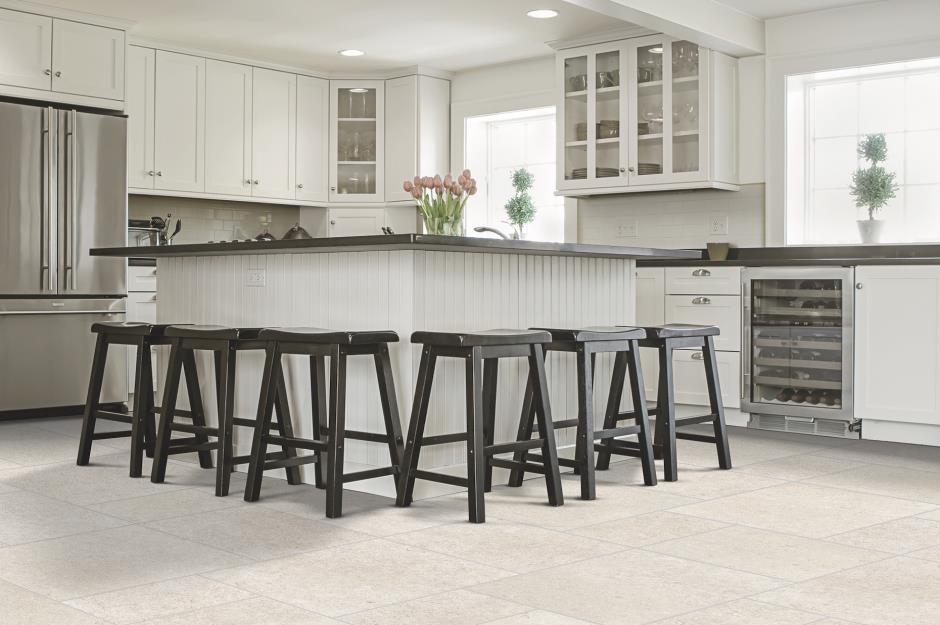 It can be an expensive investment or a budget-friendly one. You just have to think strategically when choosing the tiles due to the fact that smaller pieces will require more grout applied and cutting to fit the corners of the room. Larger slates grant homeowners flexibility budget-wise.
Matching Texture Indoors and Outdoors
This flooring design screams good taste. They may go unnoticed at first glance due to their seamless trait, but once you see them, you love them. Give some time to research tiles or stones that have good adherence to this flooring choice.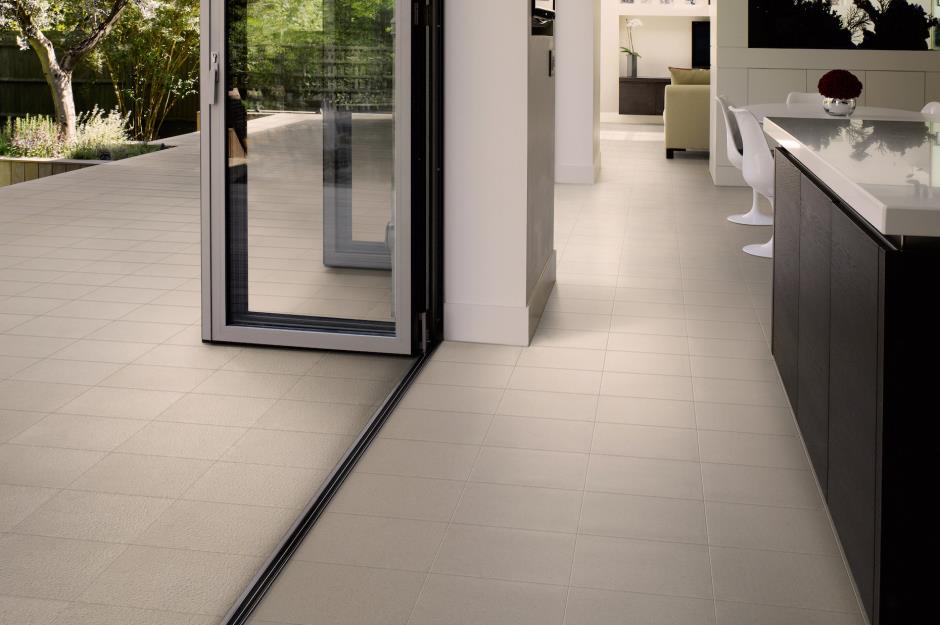 Choosing the same material to decorate the extension of indoor and outdoor areas in the house provides a blissful vibe and shows commitment when renovating the place. Thanks to advances in flooring tech, you can have high-quality flooring that is suitable for interior and exterior rooms.
Monochromatic Spaces
Decoration is an important piece when arranging our personal spaces. A monochromatic alternative may seem like a lazy and rather simple one, but it doesn't have to be that way. A single-colored carpet transmits the owner's personality when matched with wall installments and bed clothing.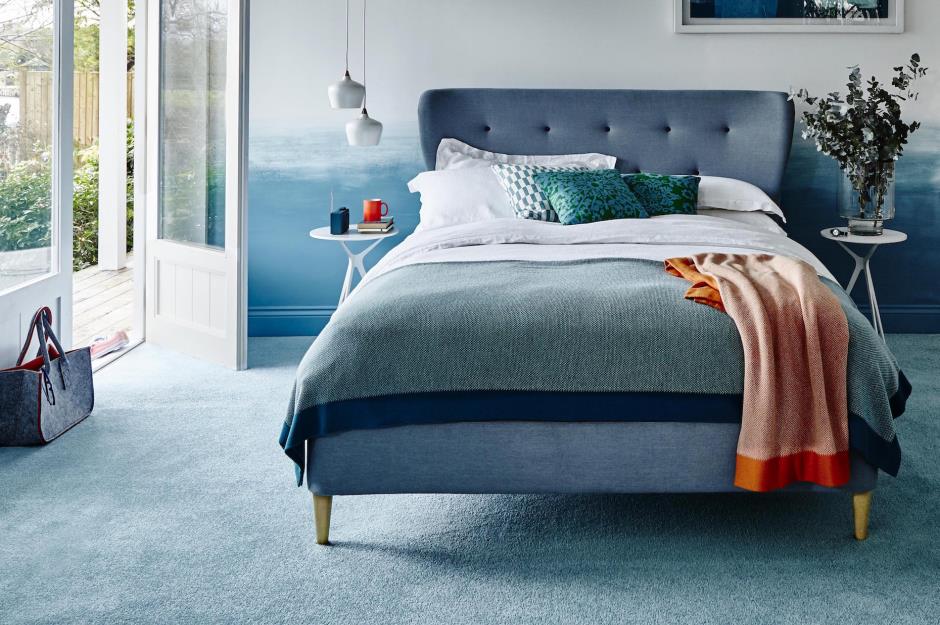 Color block combos in private spaces of the property, such as bedrooms, can contemplate many kinds of personalities and tastes. Pastel tones make any bedroom charming and dreamy. Meanwhile, vibrant colors in living rooms demonstrate you're not afraid of challenges. 
Poetic Floors with Seagrass
Aim for natural flooring with this renewable raw material by selecting carpets or rugs. Seagrass flooring is another asset for those willing to have an organic, biodegradable, and non-toxic material decorating their homes. It is a material that originated in the tropics.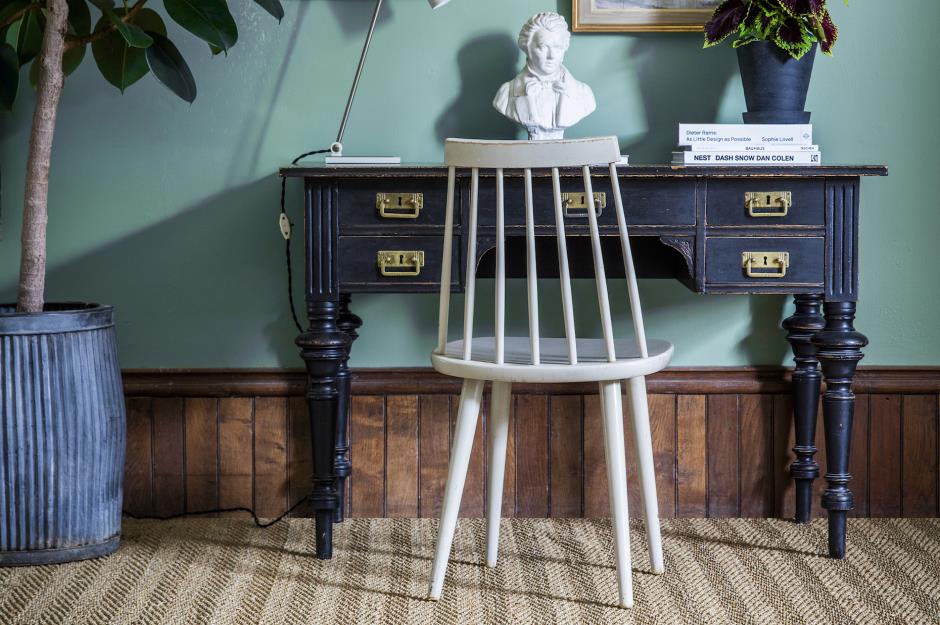 Seagrass flooring carpeting can be found in 100% natural fiber or synthetic fiber. It will look incredible regardless. Although it's delicate-looking, this captivating flooring option is durable, stain-resistant, and rebounds light in an unparalleled way. You can have custom-made rugs and carpets to fit specific areas of the house.
Playful Grass Carpeting
When you read 'artificial grass,' you'll probably think of soccer fields and garden areas. But you should give this flooring a second thought. Grass flooring is a cliché yet reliable choice for gardens and decks, and the artificial version brings more advantages.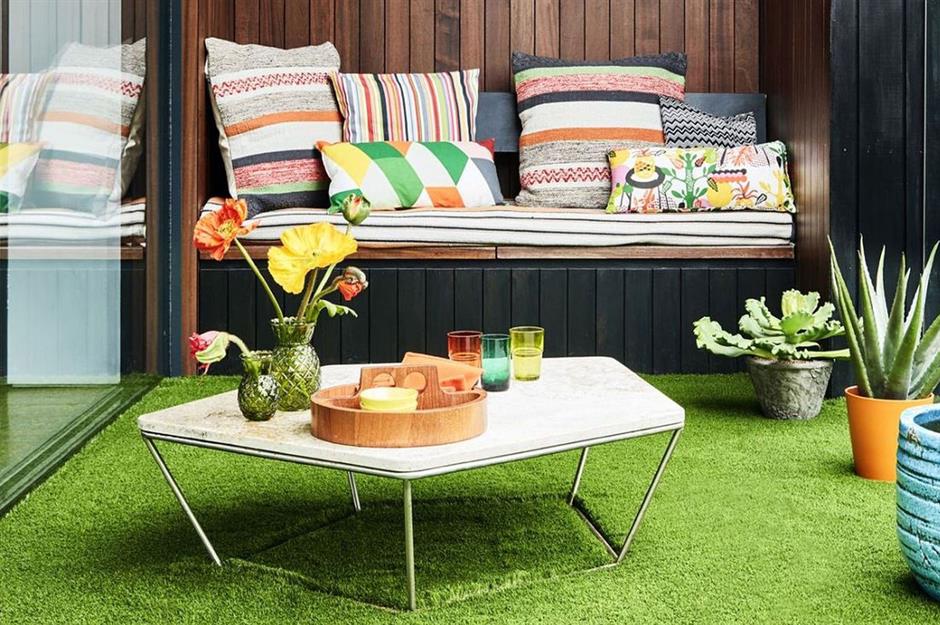 Easy to maintain, artificial grass floors can be vacuumed and do not need watering. Another upside is that insects cannot feed on them. In case of damage, the tile can be replaced without complications. If you don't want to cover the area completely, consider creating a checkerboard pattern.
Reclaimed Supplies
We talk about recycling a lot, but not enough about upcycling. Nowadays, home interior designers and house owners take advantage of this practice. Reclaimed wood or floorboards can be a huge addition to your renovation. This is also a low-cost and eco-friendly alternative.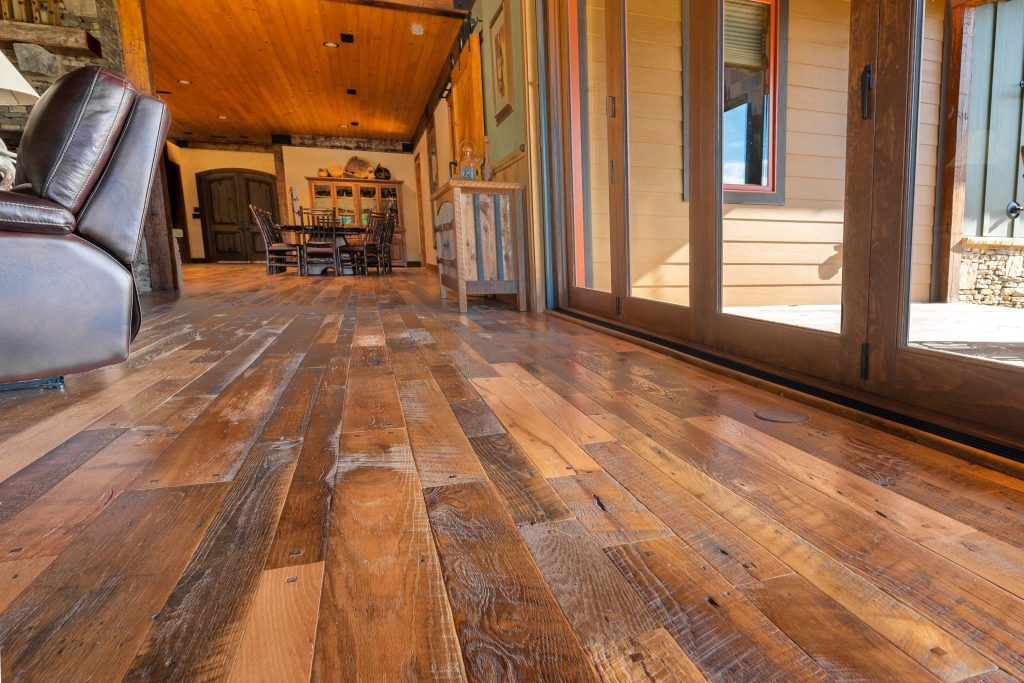 You can find this material in construction sites – mostly for free – reclamation yards or on online communities created specifically to give wood leftovers another chance to upgrade one's home at a fair price. Come up with colors or textures that are different in order to provide authenticity to the flooring.
Make staircases cheerful
This flooring suggestion goes to those who like to have a fun and relaxed time. Have some quality time with the kids and reconfigure your staircase with a joyful color palette. You don't have to go all out to give your house a new aspect.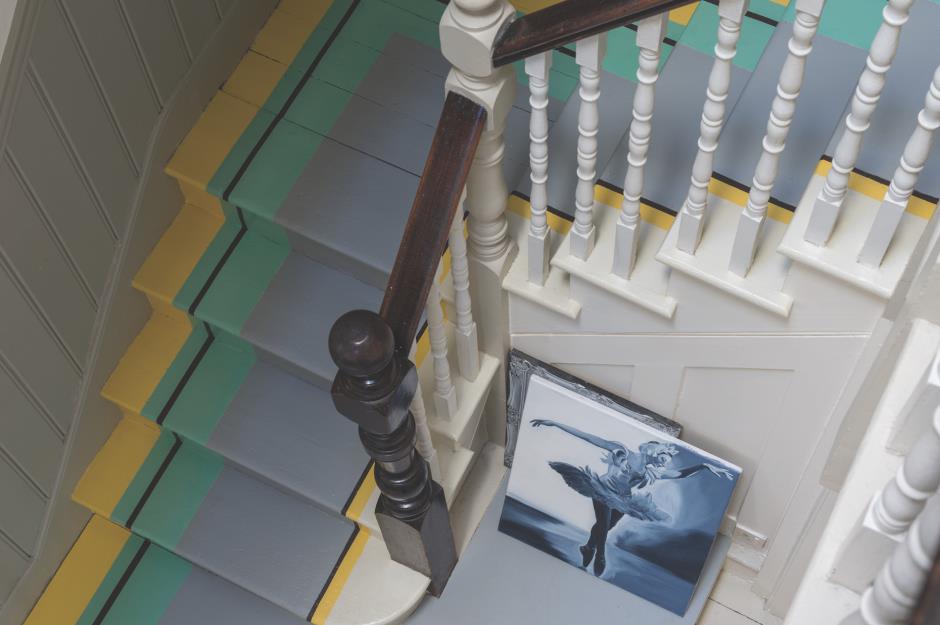 Some paint and brushes will do the trick. Painting the stairs is a way to imprint your family's spirit in the household. Remember to highlight the different levels of each step with intense or distinctive colors to prevent accidents from happening. 
Polished Ceramics
If types of floorings were like family members, the polished ceramics would be the marble's cousin for sure. Both materials show elegance and uniqueness wherever they may be installed. Ceramic tiles, when polished, can change the energy of the room.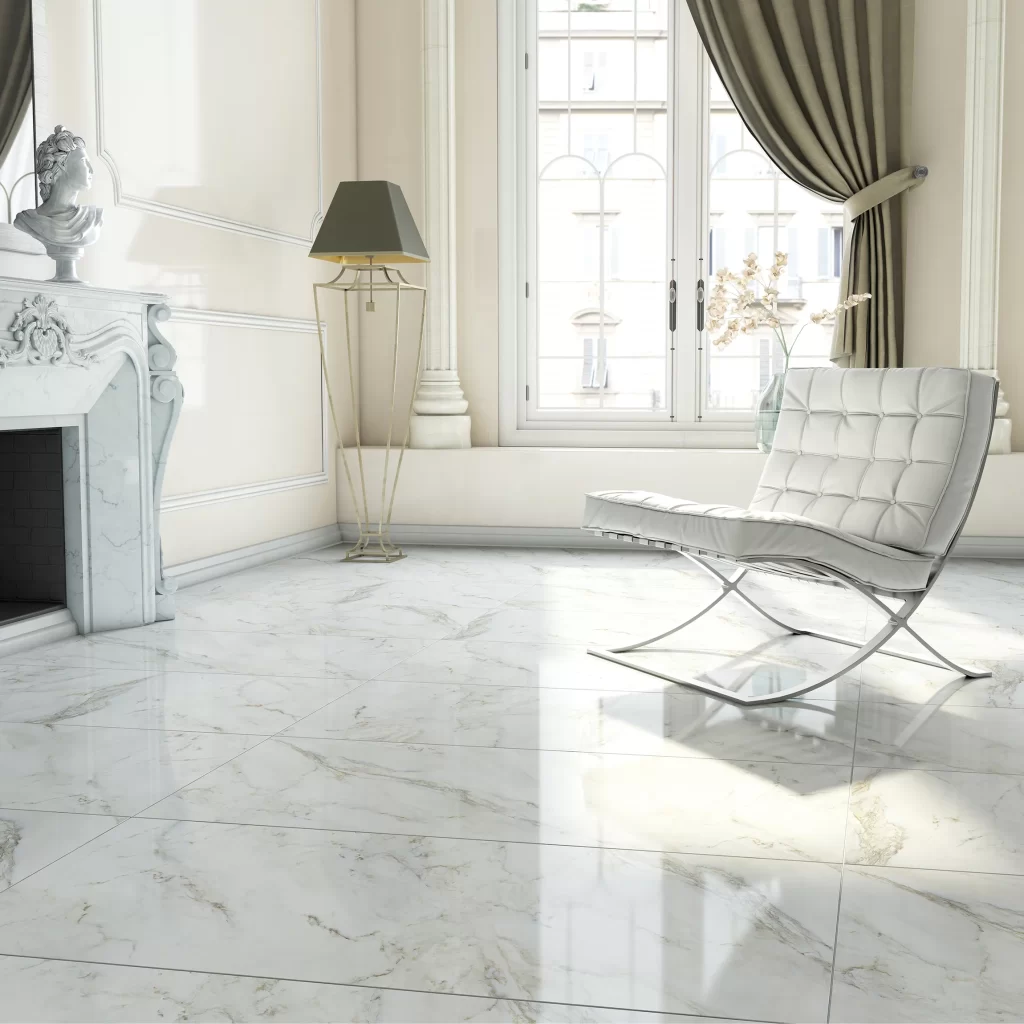 Minimalist, well-lit, and clean spaces can benefit a great deal from polished ceramics. This is the kind of material that you can have installed in various spaces and not only as flooring. The ceramic tiles also get the upper hand in terms of price and practicality when cleaning.
Limestone Flooring
Limestones, like any natural raw material, will never repeat patterns. It's a unique stone, and no matter where you choose to lay the tiles, this stone will surprise you with its unquestionable beauty. This is a porous kind of stone that requires sealing on a regular basis.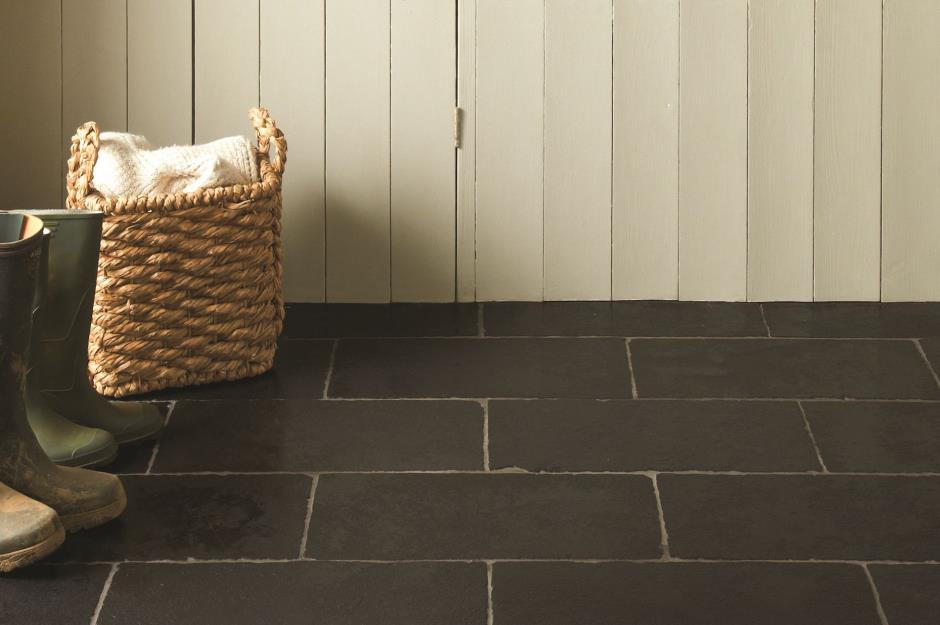 The sealing helps not only with the porous nature of the limestone but also keeps the stone from staining. The durability of this material is another key element that keeps this stone's high standards with anyone that chooses to stamp their house floors with it. 
Jute Floor
Jute carpets and rugs derive from jute plants that grow in the tropical lowlands of Bangladesh and India. Jute is a fiber that is self-sufficient, providing style and functionality, and it's easy on the eyes too. This raw material is also sustainable since it is biodegradable.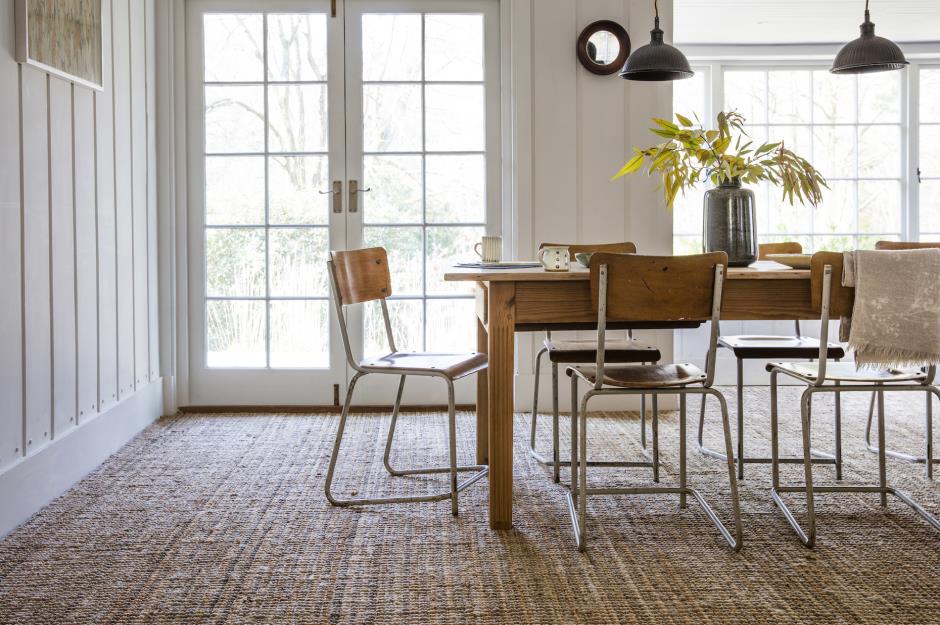 The sizes and colors are limitless. From natural light brown to vibrant and intense colors such as orange and green shades, jute flooring will definitely bring that "wow" factor to your home. The lifespan of this flooring won't let you down, either. They have regular durability as any other rug.
Terrazzo Tiling
Terrazzo flooring is here to stay and to blow people's minds with its never-ending possibilities. These tiles are eclectic in their own nature. Made of chips and remnants of different minerals like granite, marble, glass, and quartz added with cement, they can be installed in any room.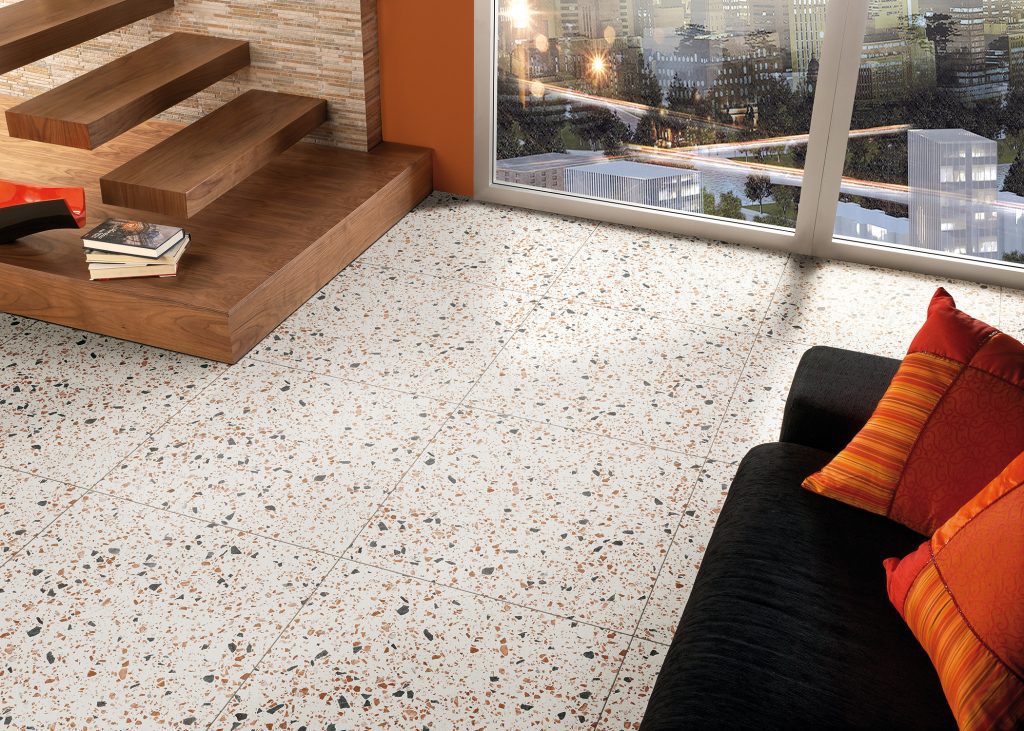 From the ground up, terrazzo flooring is a statement of good taste and originality. Find the perfect spot and create a zoning area to bring out that good energy your house deserves. This kind of tile comes in light colors to make spacious areas more appealing and darker shades to create uniqueness.
Scandinavian Decor
The Nordic culture, influenced by its exceptional geographical aspects, brings those extreme traits to our homes in one of the most elegant ways. The constant presence of snowy and cold weather inspires this immaculate decor idea. Using long planks in open-concept houses enriches the spacious feeling.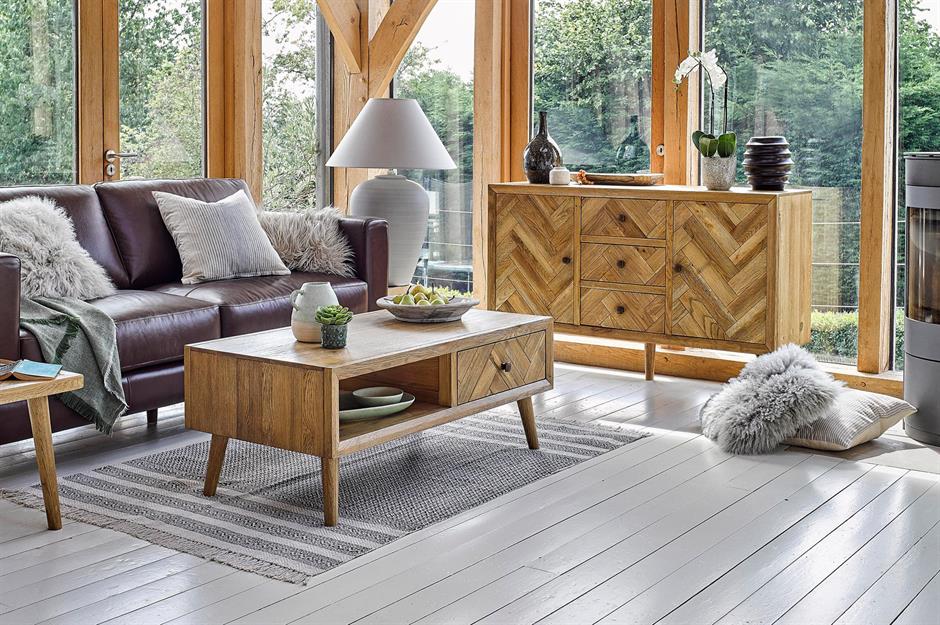 Scandinavian floorboards display the icy characteristic of the region and bounce light like no other flooring pattern. It is a special feature on winter days due to its comfy and warm look. The traditional plank gives way to the herringbone style, especially in corner spaces.
Cork Tree Tiles
Our last recommendation is well-known by interior designers around the world. Cork trees provide a singular kind of wood. It is mostly used as a primary component of wine bottle corks. After going through treatment, the fire-retardant tree tile becomes one of the most enduring and resistant flooring you can find.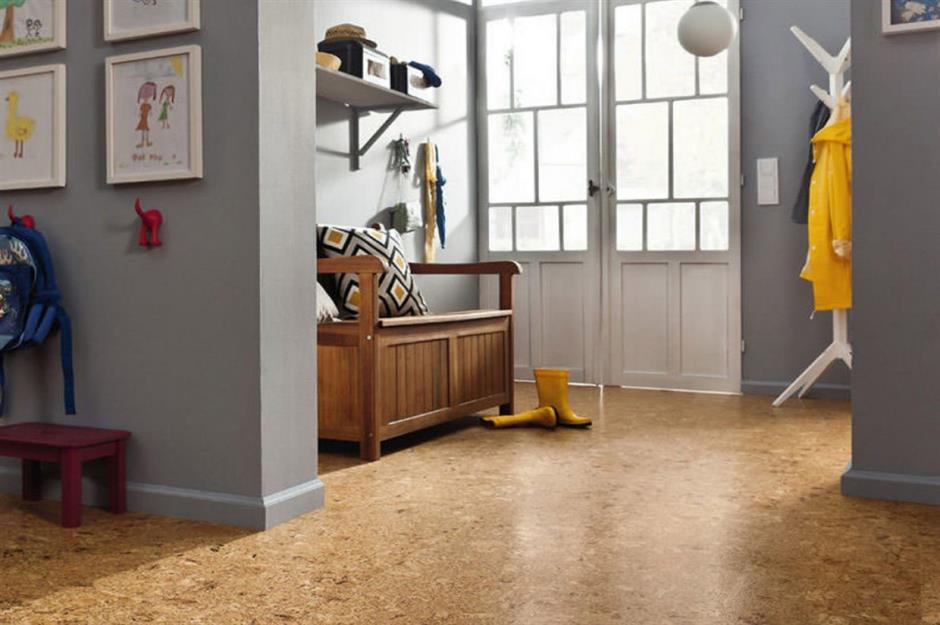 The eco-friendly material is water-resistant and efficient against mold and termite attacks. This natural wood is so self-sufficient that, after going through a heating process, it gets rid of the need to use chemicals that would damage the wood during tile production.