45 Innovative Designs That Are So Visually Pleasing To Look At, It's Almost Healing
By Aileen D June 28, 2022
---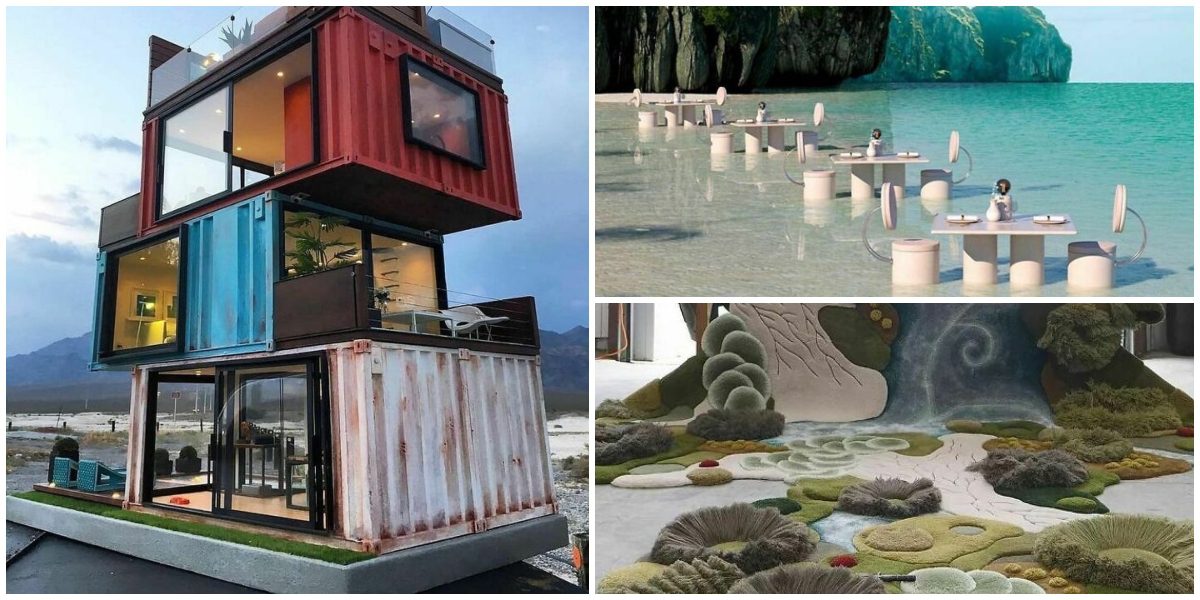 The debate on whether or not a design is aesthetically pleasing to the eye will always be a heated one. We've seen it all, from lame public space solutions to awkward home designs that it's hard to think about all the beautiful ones we've stumbled upon over the years.
However, today we are taking a different approach. There's something rewarding, if not relaxing, about enjoying the company of a design that makes you feel like you're in your happy place. That is why we took to the Instagram account Design Therapy, to reveal some of the most charming and uplifting designs they discovered.
Some of these are real-life installations, while others are simple sketches or paintings. But one commonality between them is they prove that being a designer is a lot like being a therapist. Enjoy 45 designs that help establish order in our chaotic lives!
Window To The Soul
Someone take our money. Now! Rainbow Kimono came up with this exquisite lounge pod where you can sleep, read, or even meditate in. It spans about four meters in length and is about five meters high. But this will probably be the only furniture design you will need in your room.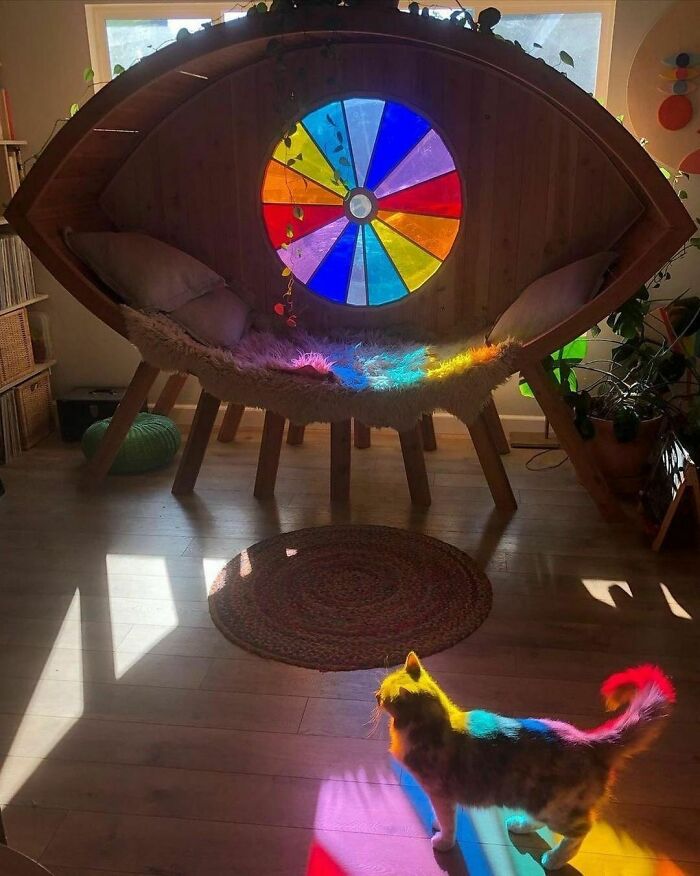 This eye pod should help you lessen the time you spend on your 'eye'phone. Use the downtime to rest or delve into a good book. With the kaleidoscope of colors flashing through the tinted glass, who wouldn't be left wondering why they were so addicted to their phones in the first place?
Just Don't Trip
Ever wonder why some streets look immaculate? There's no article of trash to be seen or even a crumpled gum wrapper. In this locale, we owe the clean streets to the smart street bin concept that Moonjoo Jo from Dongseo University created. Street cleaners only need to sweep trash to this bin while pedestrians throw it in the hoop.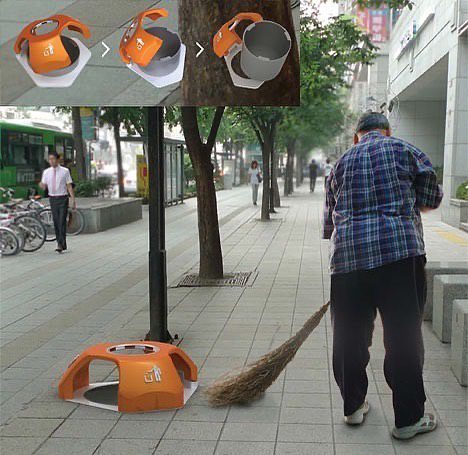 The body of the street bin is covered. But should you need to dispose of your trash, simply locate the orange lid and shoot your trash through the hole. Moonjoo Jo believes it's perfect because it's both conspicuous and hidden from sight.
Recycled Clothing
In case you were unaware, the majority of unused textiles in the fashion industry can be repurposed for something else. However, if we tried to recycle our clothing exclusively, we would only be able to recycle 40% because its also made up of plastic.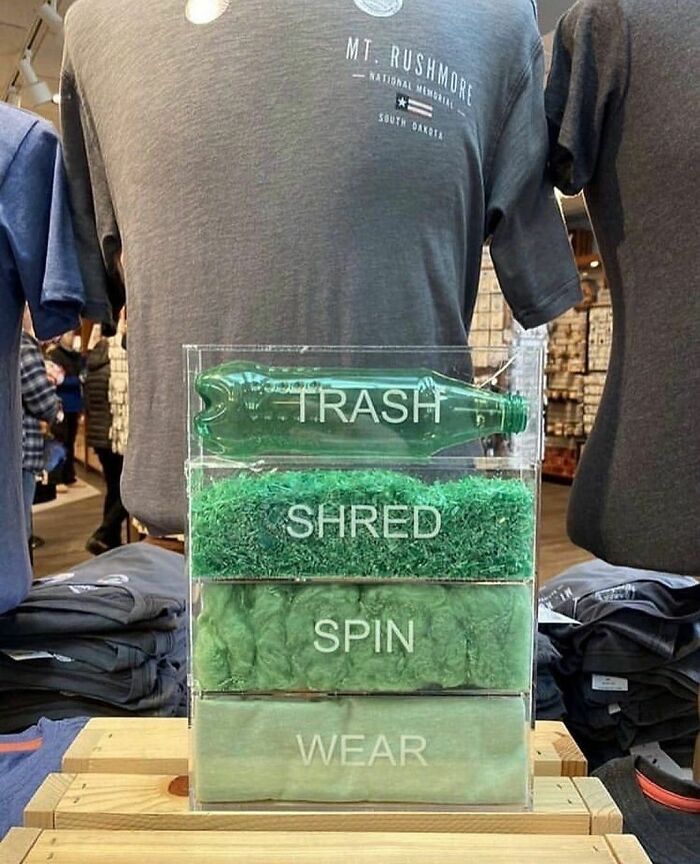 Thanks to artists like Kastlfel, we can see a glimmer of hope in repurposing and recycling unused textiles into new clothing. More and more companies are joining in on the trend, and people are canceling fashion brands that still use synthetic fibers such as polyester, nylon, and acrylic.
Flowers And Chocolates For You
Today, your special someone decides to go the extra mile. He had stopped by to give you a surprise. He handed over a bouquet of flowers, but it wasn't the sweet smell of those petals that caught your attention. It was the material that held them together.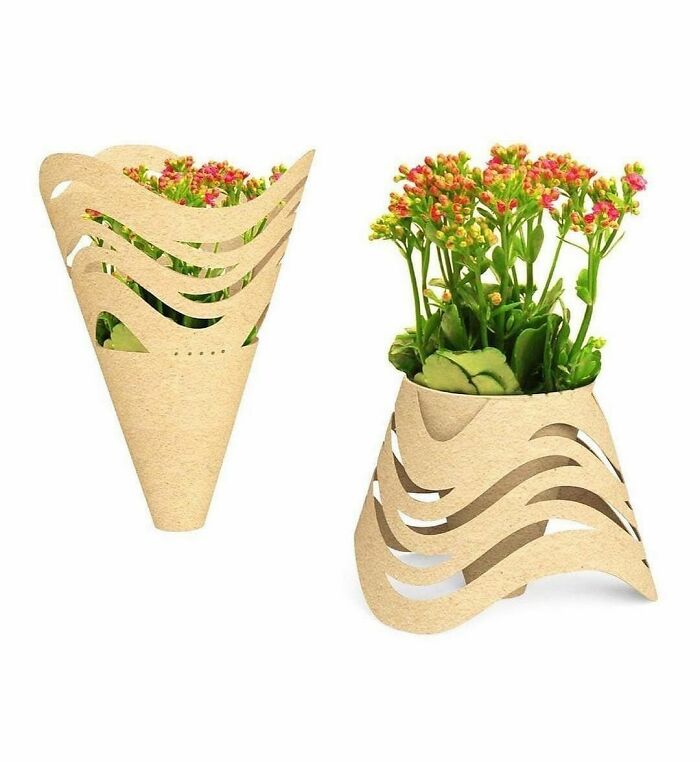 Your lover grabs the bouquet, folds it across the dotted area, then sets it down on the countertop, and says, "Would you look at that – a bouquet wrap that turns into a container so you wouldn't have to worry about placing those flowers in a flowerpot!"
A New Vantage Point
If there's one thing that bemuses us out of artists, it's their unique viewpoint of the world. You might take a gander at the same thing, but they can interpret it wildly different from yours. Just take this paper scrap. Artist Kumi Yamashita took a perfectly flat piece of paper into a work of art.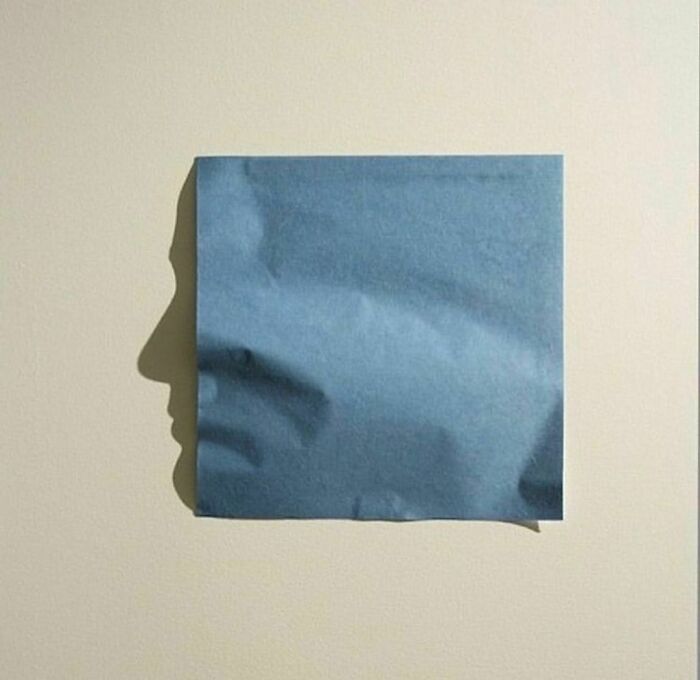 Lay a plain piece of paper on a countertop, and most people wouldn't so much as give it a glance. But given the right conditions, Yamashita was able to command the attention of onlookers by folding the paper to reflect the shadow of a man. How was he able to do it?
Living Pods
Carl Theodor Sorensen needed to sell an idea. He had gotten tired of the American dream that people had to invest hard-earned money into buying a suburban house in a subdivision. No. He wanted to give them more freedom than that. He wanted his customers to reside in their own living pods.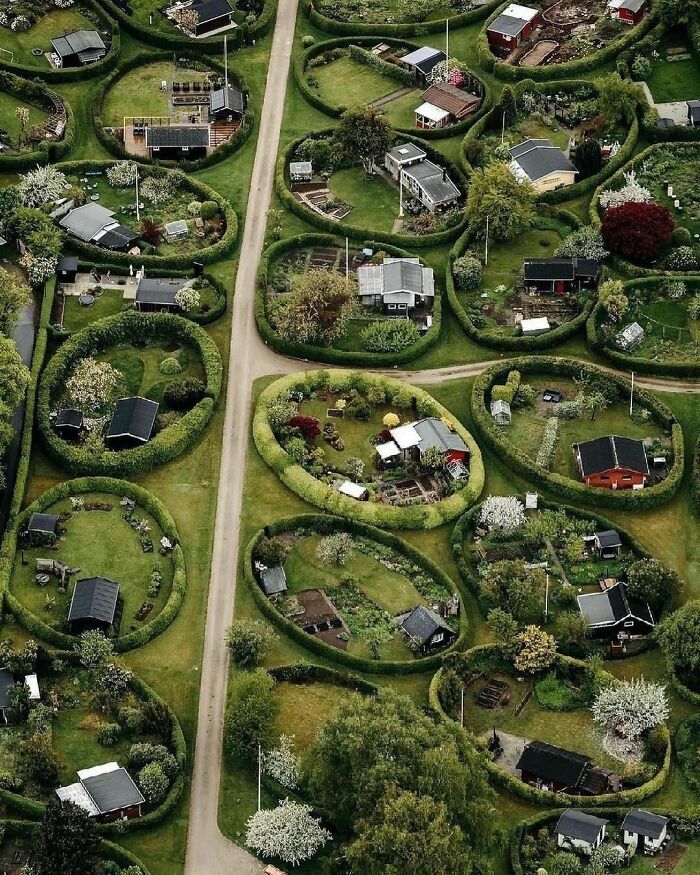 He bought a wide expanse of land with a narrow road as the sole access to each pod. Then he created each house with its own yard, trees, and shrubs that suited the personality and tastes of the resident-owner. Soon enough, these round gardens became the talk of the town.
Taking Up Knitting
You wouldn't believe it, but this art installation called "Wonder" is actually composed of nearly 60 miles of thread. That's right! Mexican artist Gabriel Dawe created this rainbow sculpture featured at the Smithsonian American Art Museum made from embroidery thread.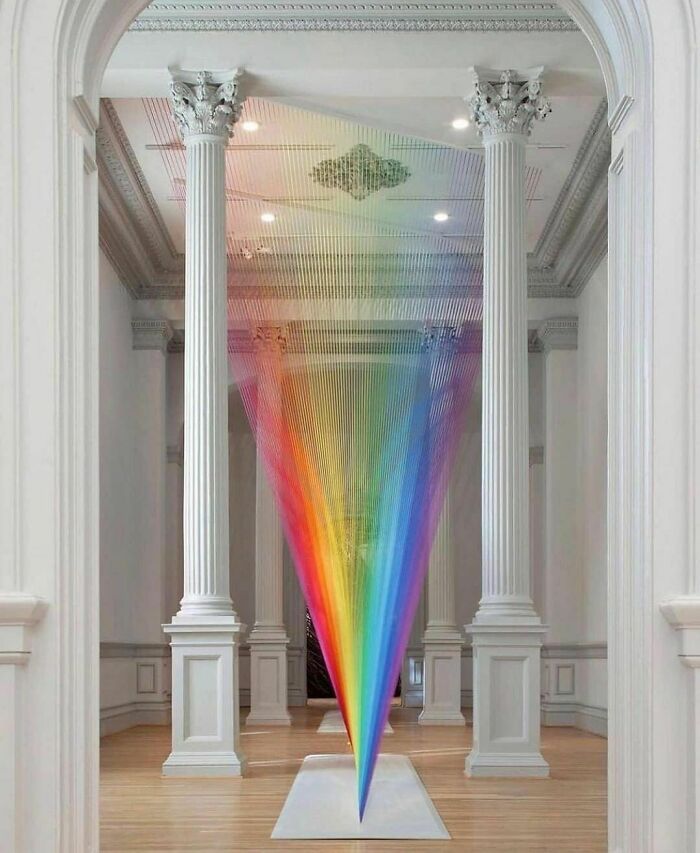 Just how was he able to create this masterpiece? He repeatedly wove each thread from floor to ceiling, creating this ethereal rainbow design. It's every bit as breathtaking as the real thing. But the only catch is that there aren't any leprechauns with a pot of gold at the end of this rainbow.
What Viruses Really Look Like
Don't you hate it when your computer contracts a virus? It could be from a corrupted file or a file from an unknown source. Whatever the reason, a trojan horse is a computer malware that misleads users until it modifies system requirements.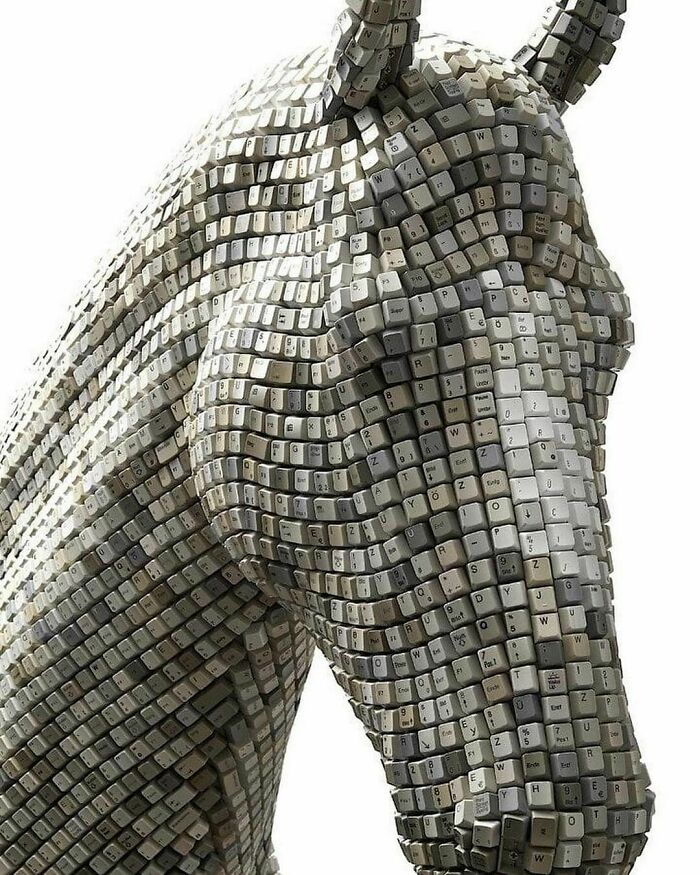 It's hard to imagine what this trojan horse would look like, but if we could put it into being, it would look like this. Babis Cloud recreated the modern malware by using hundreds of computer keys. It is a stark reminder of how deeply dependent we are on computers.
How Did They Think Of That
Advertisers have a special formula to make you buy stuff you don't need. This has come from decades of research. It's no coincidence why expensive products are placed at eye-level at groceries. How do other brands compete? Well, they make cute product designs to draw your attention.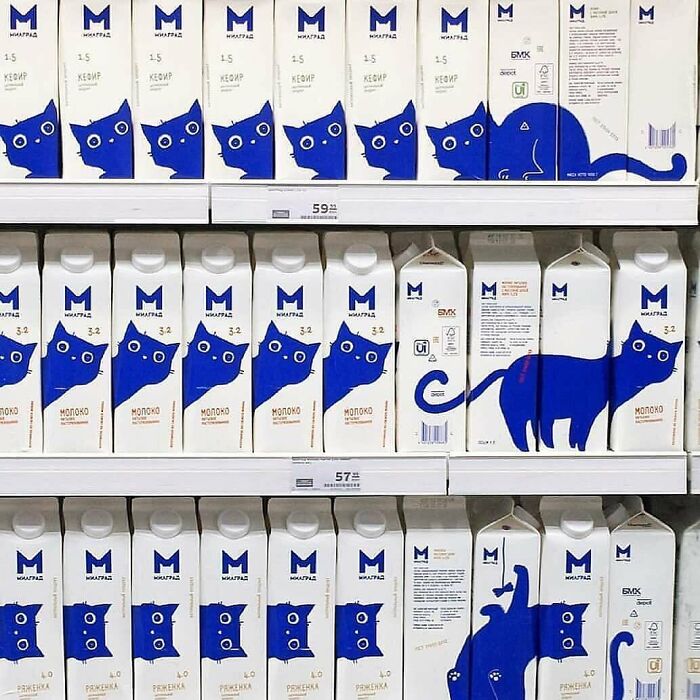 Well, it's not like we needed this milk packaging to buy the product. We have always been a fan of this brand. But it doesn't hurt to chuckle at that cute cat making leaps and strides across the milk containers.
Walking On Water
People have claimed that this next design made them feel on edge in the best way possible. Ayse Erkmen designed "On Water" to give people the once-in-a-lifetime experience of walking on water. Some people even claimed that they felt a sense of vertigo when they walked across it.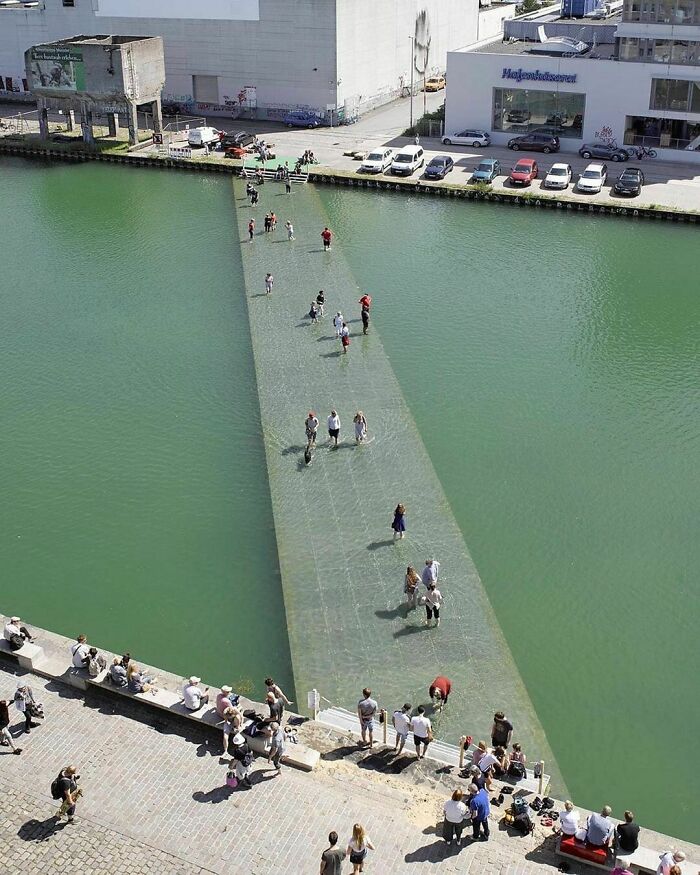 This water bridge allows you to traverse the river by walking on the water. Many quickly folded their khaki pants, held their slippers or shoes, and then crossed the temporary water installation to reach their local market.
Fluid Movement
There's a new artist whose name is a frequent conversation opener amongst the elite. Caleb Woodard's furniture design is both eclectic and beguiling. And he makes solid materials, like wood, which appears to move in a fluid manner, like this next piece.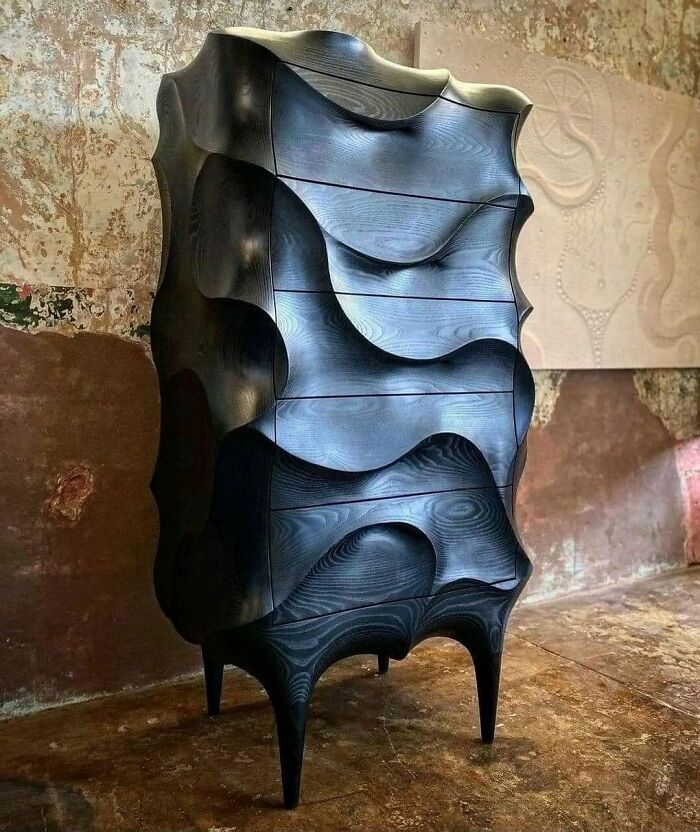 His cabinet designs fetch high prices too. Every piece is hand-carved and receives the utmost attention. A small cabinet costs $7,000 minimum, and this one might cost you well over $12,000. Would you ever care to try buying one of these in an auction?
Ready To Pounce
Every now and then, you will come across art that will make you draw conclusions. Artist Lee Sangsoo specializes in the formation of metal sculptures. Each one looks like a coil of wire until you study it from afar and try to make sense of it.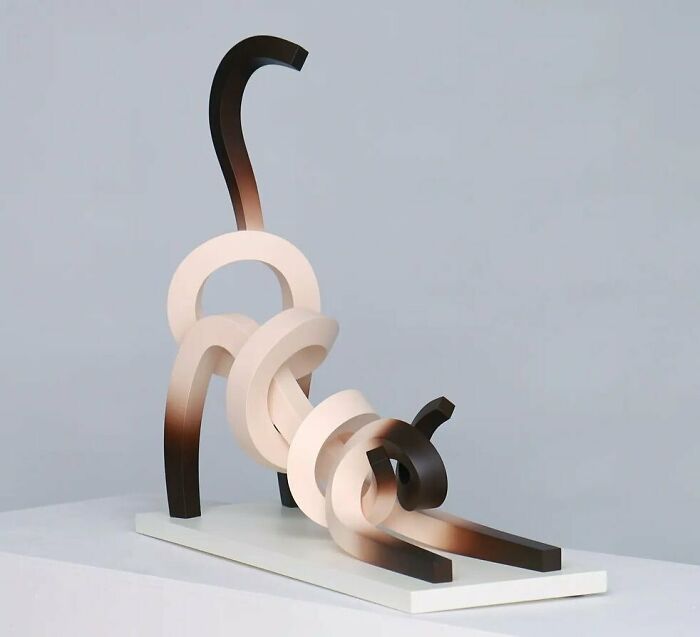 And just like that, Lee Sangsoo's art invites discussion. Two strangers could be standing a shoulder apart from each other, studying her designs minutes at a time, until they draw themselves into a conversation about their interpretation of her art.
Here's My Stop
Some countries dislike their commuters. And those countries often have the worst traffic jams because of poor public transportation systems. But that wouldn't be the case if we had public buses like these. We might even look forward to commuting if it meant sliding into work.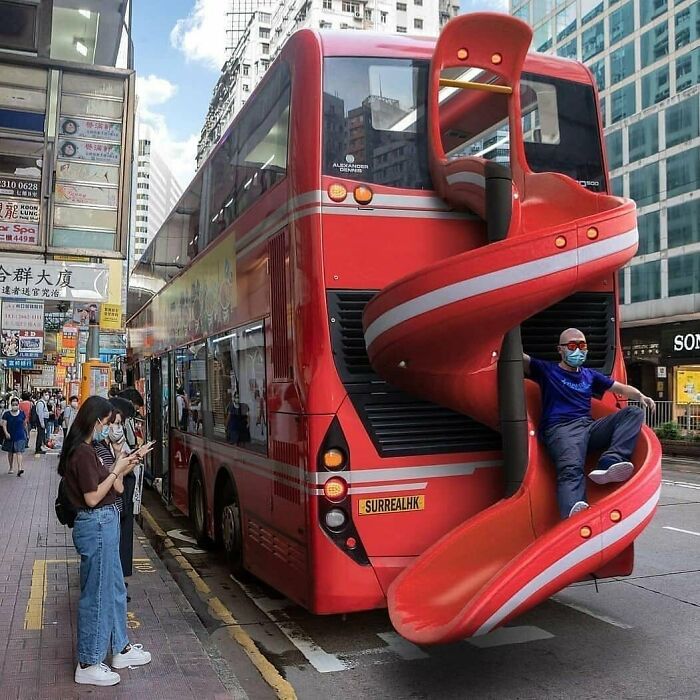 Here's my stop! The bus draws to a stop, and the driver looks in the rearview mirror. The passenger hurriedly climbs up the stairs, swings his bag to his back, and then plops down the slide to make a mad dash towards the pavement.
When You're Just Not Feeling It
It's the end of the week. Your hair is disheveled, your blouse is stained with coffee, and everyone at the office is angry at you for emptying the coffee pot. But you are too tired to fend off the remarks or, frankly, even feel the slightest care.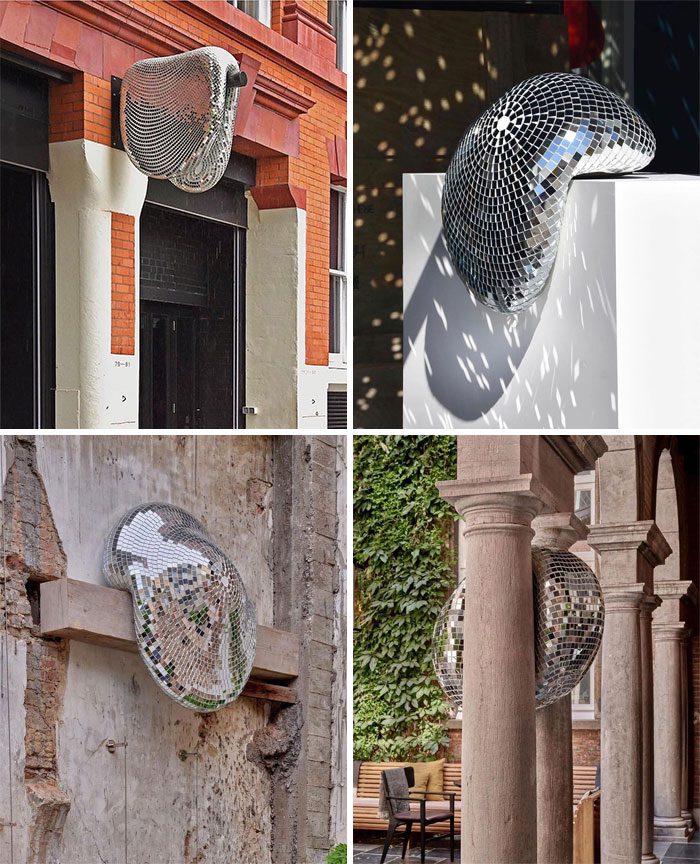 This was the inspiration behind this design. The artist thought about how the disco ball is in full swing all night long in the club. When everybody goes home, the disco ball has to recharge somehow. So he posts up anywhere because he's so flexible. We totally made that up, by the way.
Israelis Got Style
Someone has a love for knots. Knots Studio has made over a thousand sales in its first six months. This shop is based in Tel Aviv, Israel, and just as the name suggests, their pieces integrate a variety of knots that often lead to interesting living room conversations. Each piece is uniquely made by hand.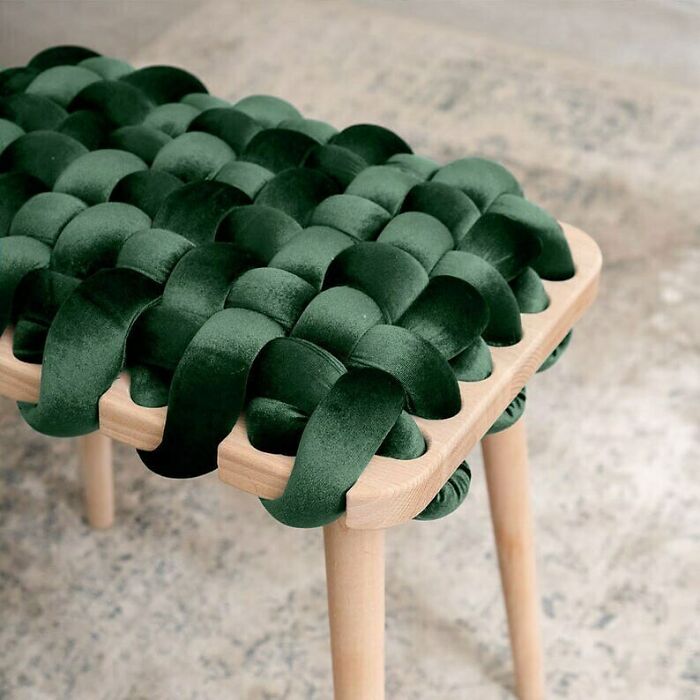 The artists pride themselves on incorporating the aesthetics of the Dead Sea and the eccentric city lifestyle. Owing to limited space, their furniture designs are inspired by functionality and pops of color and texture. You can find these knots woven into benches or stools, and sometimes just as pillows.
Mid-afternoon Break
Ever wonder why the Japanese live such long lives. Research suggests it's partly due to genetics and their diet. The Japanese have a fondness for vegetables and green tea. In fact, tea is a staple in their day-to-day lives, and you may see handmade ceramic teapots like this decorating their tabletops.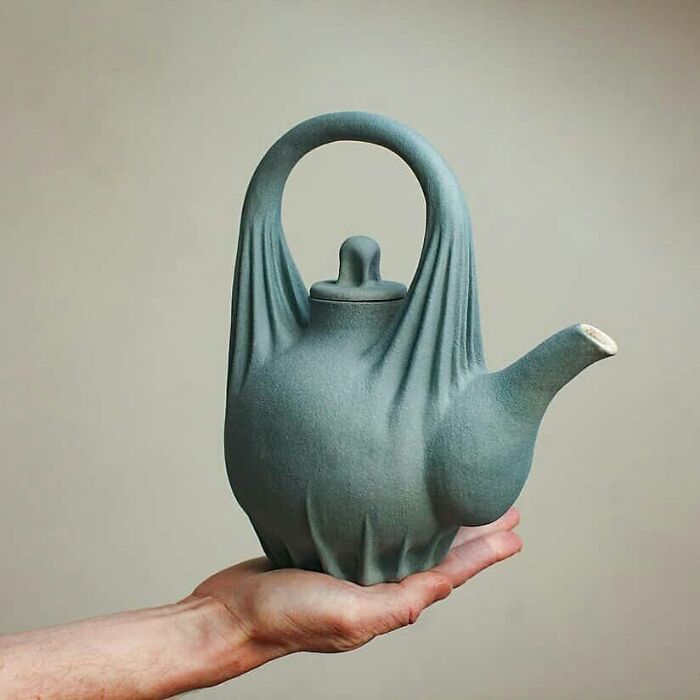 You don't need to invite the company over to take a break. Let your mind rest mid-afternoon, or direct your attention to this mesmerizing teapot's subtle curves and crests. Surglinok sure has a way of combining function and art.
Fresh Catch
Here is another staple tea item. Owing to their love for herbal teas, many people in Asian countries use tea holders to keep the string from falling into the cup. You can bet that there's a wide array of tea holder designs that catch your attention and may even inspire you to become a collector.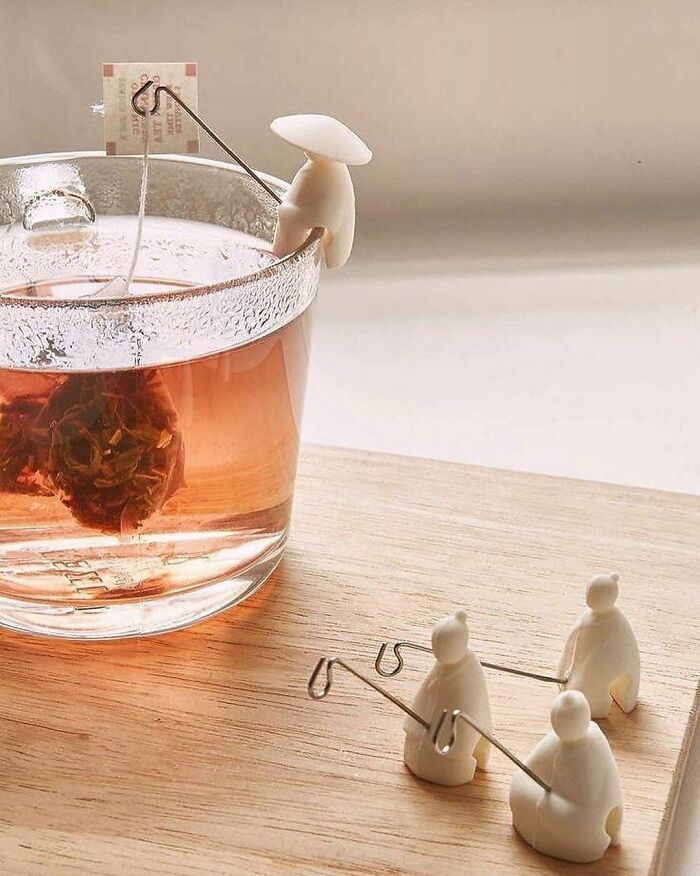 It seems like a very simplistic design. But these tea holders are based on a Chinese folktale about a certain Jiang Taigong. Jiang Taigong believed that he could catch a bucket of fish if he used a straight fishhook. He believed that the fish would willingly come to him and sacrifice themselves as food when they were ready.
Rethinking The Future
More designers are turning to recyclable materials from which they could repurpose art and furniture. Many are non-conventionally experimenting with shipping containers as a sustainable and affordable housing alternative. Just think about it. You could build an emergency shelter or a hospital with the right engineering hacks.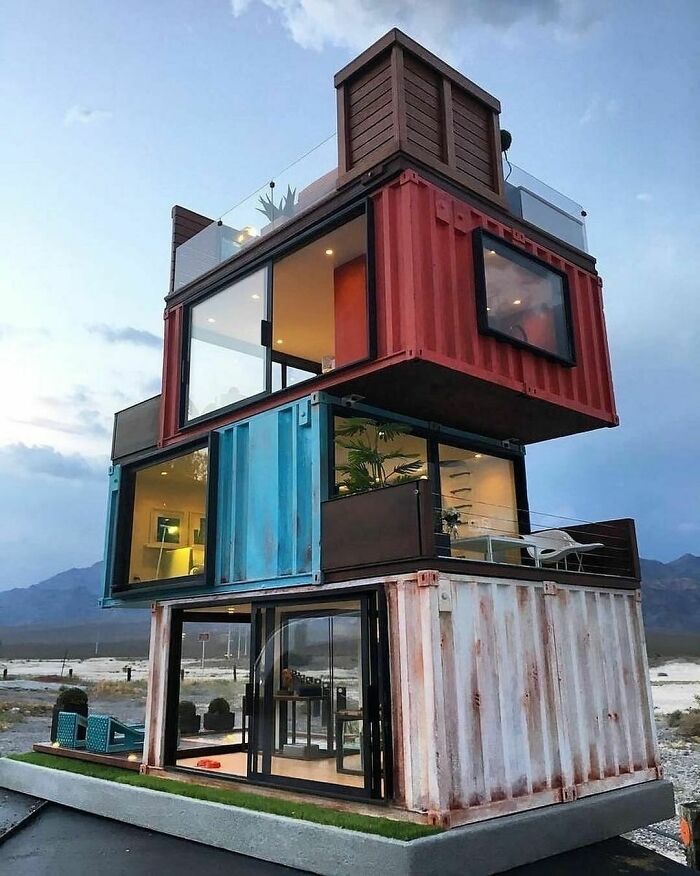 Cargotecture is one of the leading architectural designers using repurposed shipping containers. These are inherently strong and eco-friendly compared to conventional brick and cement-type houses. You can build a compound of offices ranging between 60 to 300 square meters!
Just A Trick Of The Mind
So many parents complain that they can't get their kids to stay close. They've tried taking away their frisbees, their scooters, or even have gone so far as walking the dog themselves. But their kids have always found a way to make a mad dash to the park. Thanks to this street art installation, parents are rushing to the park too.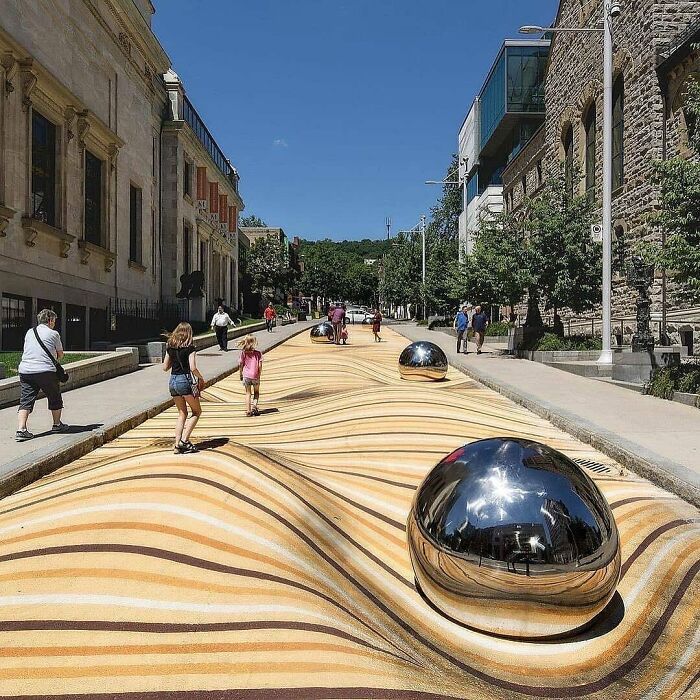 Everyone on the block couldn't help but be amazed at nos_architecture's street art installation. How could street art manage to look so vivid and even cause them to feel woozy just by looking at it? This definitely made some kids slow down once they got to the park.
Feeling Good
There is nothing like classical music to soothe the soul. But it takes two to make a notable performance – a musician's skills and their chosen instrument. This is what Wilhelm Schimmel envisioned for himself and other pianists. He wanted to create a piano that struck a rich and clear chord.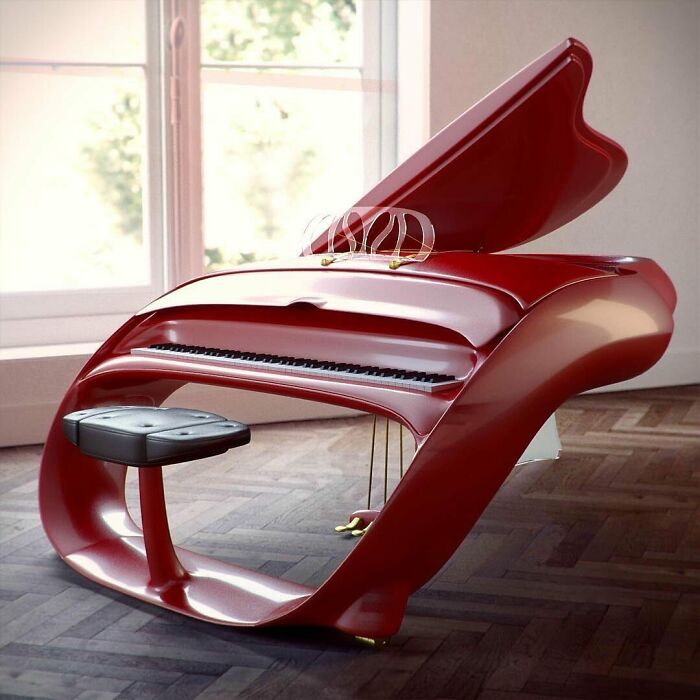 Like all pianos, this Pegasus grand piano is a balance of treble and bass. It is powerful enough for small venues such as a 100-square meter apartment or a music studio for up-and-coming artists. It's only a 100,000 dollar piano.
Perfect for Introverts
What's one thing introverts wish they could take indoors? It would be that perfectly mowed lawn! Fortunately, Vanessa Barragao took heed and created this hand-tufted rug that could span the whole length of your living room. You wouldn't have to worry about stepping outside ever again.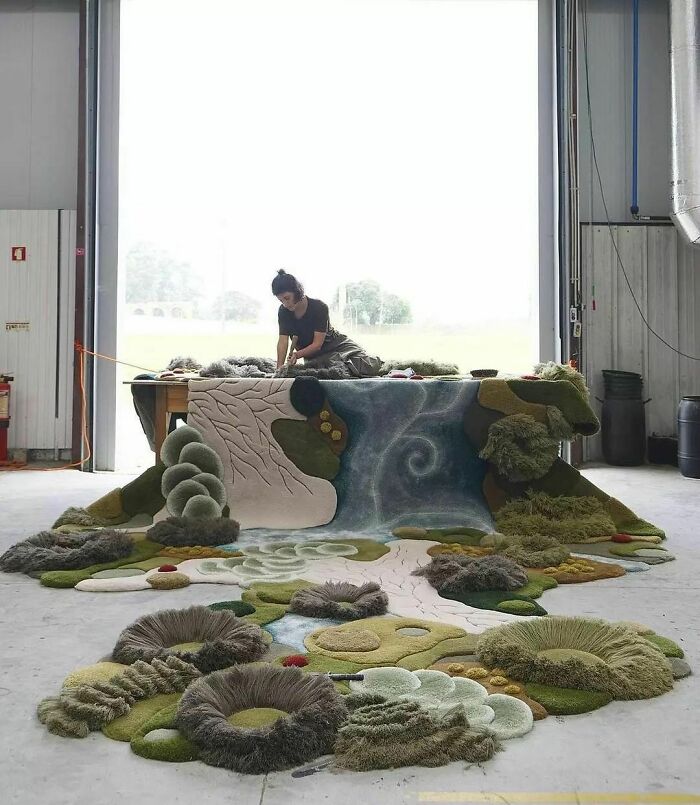 We can almost swear that this hand-tufted rug lives and breathes on its own. Just like your lawn, it requires a considerable degree of maintenance. And even if you weren't the meticulous type, we bet you would be inclined to keep everyone from eating in your living room. Who would want to spoil this beautiful rug?
For The Love Of Books
Every nerd, comic collector, or even book enthusiast will wish they had this masterpiece in their room, all thanks to Designer Richard Malachowski. The genius figured out that you could make any room a reading nook so long as you have a comfortable chaise lounge and a brightly lit area.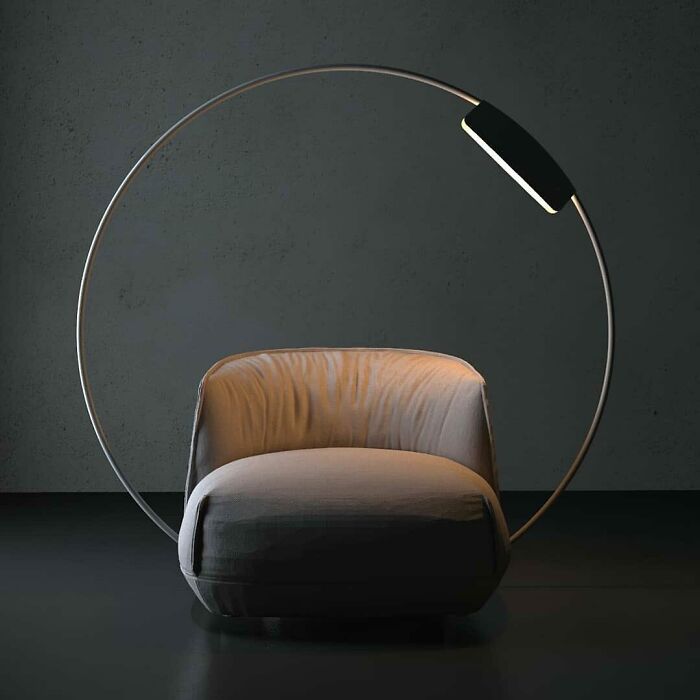 He designed this piece making sure that the giant ring light could be placed around any angle of the chair. So if you feel like it, you can keep the ring light by the side and use the chaise lounge as a sleeping nook, or use it as a private reading nook when you're in the mood for fantasy books.
Child's Play
On the first day, you could count the number of people checking the art installations at the Gateshead. But by the end of the week, people were flocking to the illuminating show at The Baltic. It isn't a surprise, given that Daniel Buren showcased this contemporary art design there.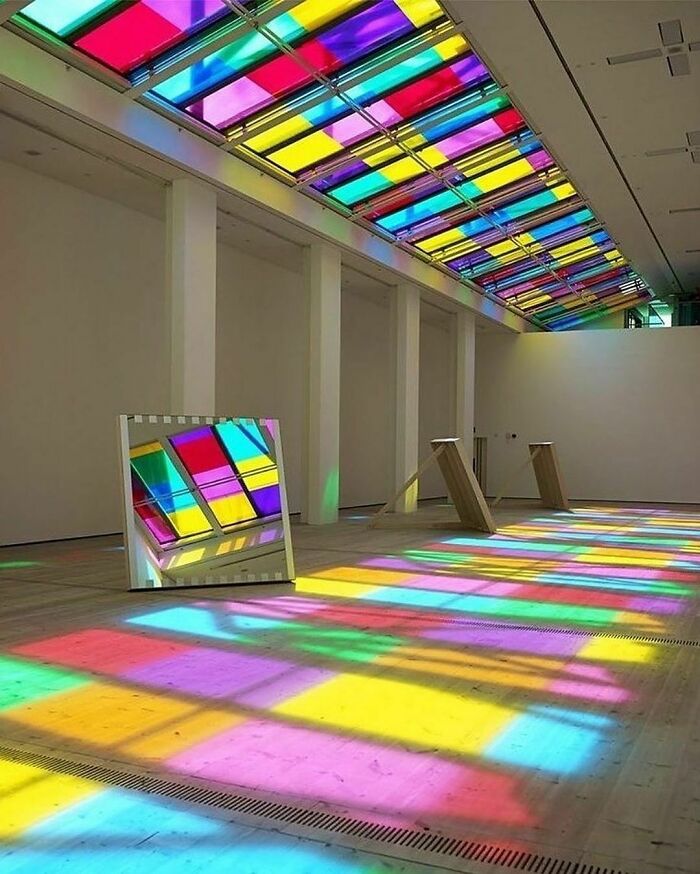 You have a play on color, light, and structure that frames the entire artwork. He received notoriety in the early 60s for his designs involving conceptual art. He believes that artists can do so much with their work if they played around with different mediums and spaces.
The Perfect Spoonful
When we think about aesthetic things in the household, silverware is not something that comes to mind. For most of us, it's just forks, knives, and, spoons that we just throw in a drawer. But they are so much more for this next artist.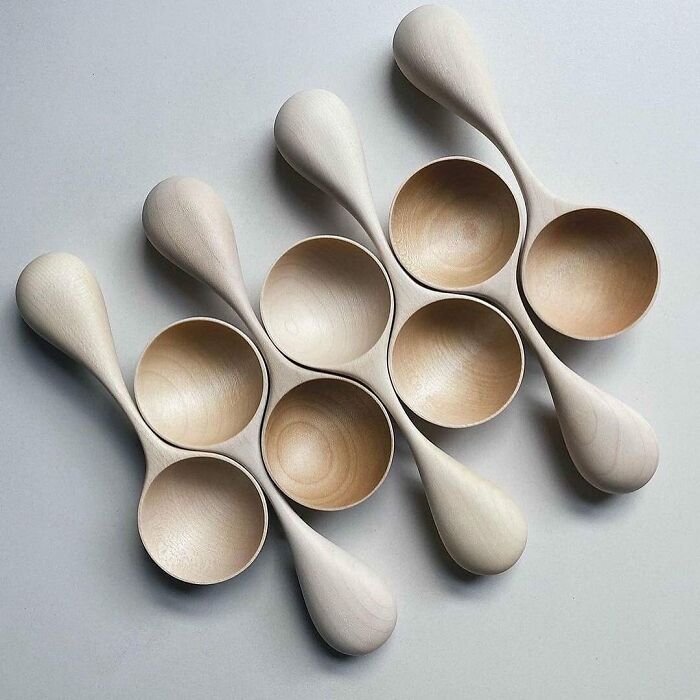 What's incredible about this kitchen item design is that it is actually handcrafted by @hopeinthewoods. The company has come up with several minimalist spoons that are perfect for completing the coffee aesthetic during your afternoon break. You could even buy Korean-style, long wooden spoons for coffee desserts!
A Quick Getaway
Paul Milinski has a growing following on Twitter and Instagram because of his designs. Just one look at these retro-futuristic dreamscapes, and you will be hooked too! Many of his followers ask where this place is, forgetting that these are figments of his imagination where viewers can mentally seek refuge.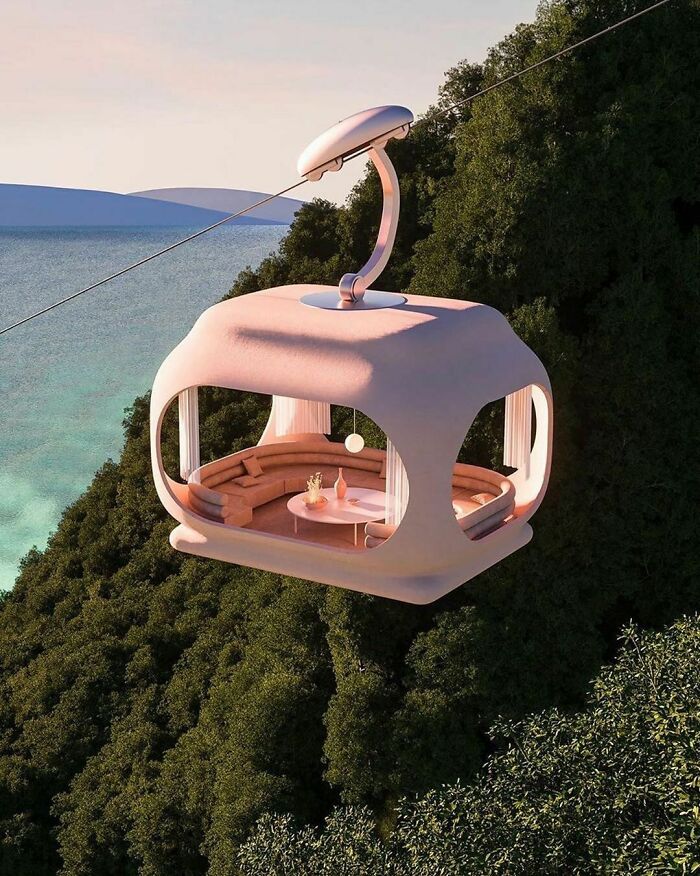 So what's there to learn from Paul Milinski? You don't have to spend tons of money to get the vacation you desire. All you need is attention to detail and a little peace and quiet. Dissociate from the world you are in and unwind in these serene dreamscapes like The Peninsula.
Head In The Clouds
It turns out that what our parents have told us about dreaming isn't true. Being a daydreamer just reminds us that we have the ability to think about so many scenarios. It seems like Kanghee Kim talked people's daydreams to the next level.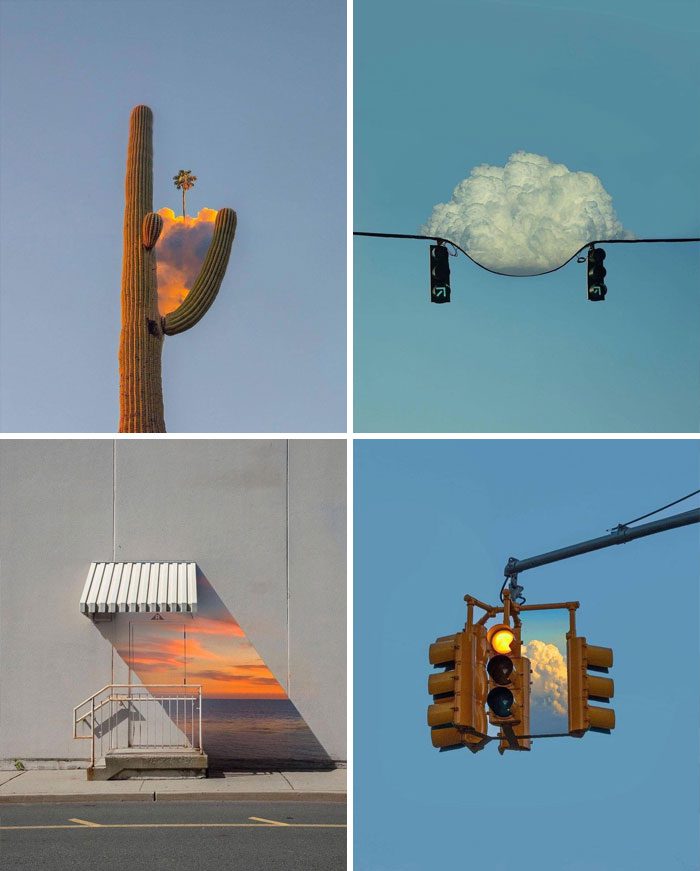 You will find these designs and many more in her hardcover Dreamer. The book contains 74 images she created since 2016. Most of these manipulations come from her daily walks or even travels. She states that her work has taught her to appreciate what she has instead of fixating on wanting to escape.
A Mix Of Physics And Art
Many designers out there use different skills other than artistic ones to express themselves through their creations. Designer Tanja Sipila created this Tonfisk Newton Milk and Sugar Set incorporating physics and minimalist art. This condiment set is a conversation starter.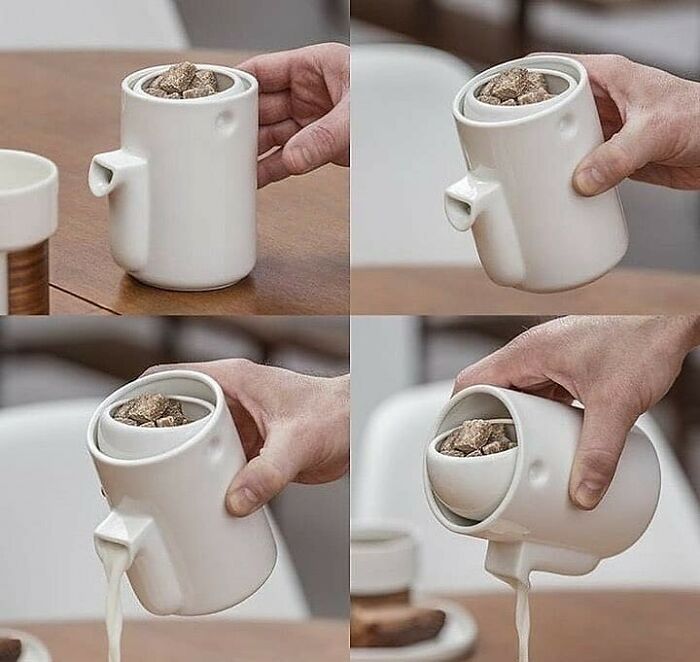 The artist takes pride in her work, saying it's a unique and practical way to serve cream and sugar. It also saves space. The sugar bowl is nesting inside the milk jug. It stays level even when you're pouring milk into your cup.
When You're The Cook
Friday night is reserved for Italian cooking. To make ends meet, you decide to suck it up and cook for the family. You feel pretty confident about your culinary skills but aren't good at estimating how much of what should go into the pan. But thanks to Neal Fletcher, you are set.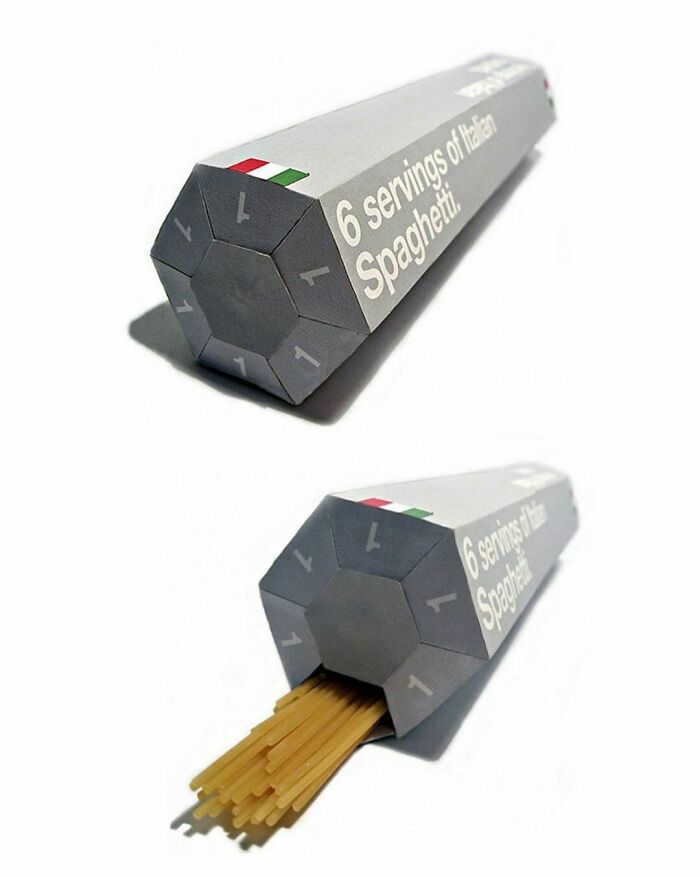 You wouldn't have to worry about cooking too much for the family. Each tab is meant to serve one person, so simply adjust accordingly. It seems like this practical design will have us switching to this brand of spaghetti. It also helps that it tastes way better than the others!
Try To Keep It Down
It doesn't matter if it's daybreak or lunch. In this town, you need to be quiet. In a quiet street in Antwerp, you will find Nello, the poor orphan, sleeping beside Patrasche, an abandoned cart dog. So try to keep the noise down for his sake!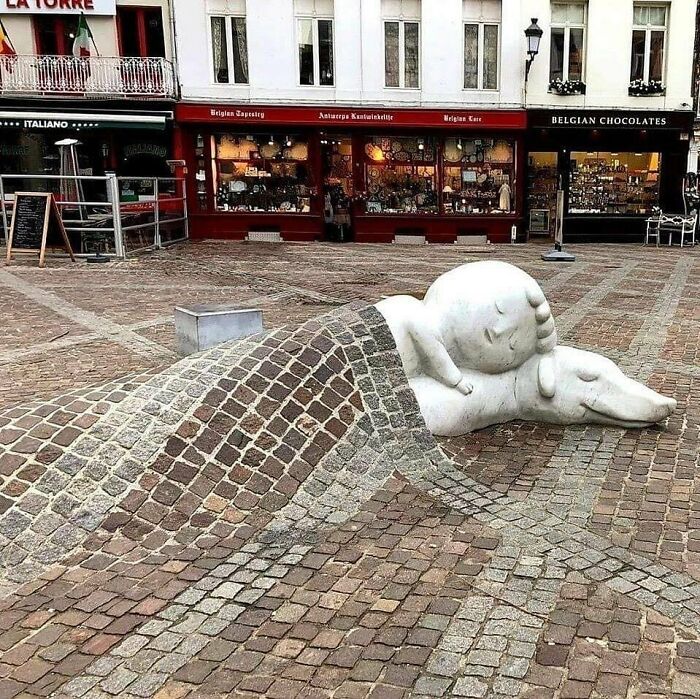 Batist Vermeulen created this statue in the Antwerp district of Hoboken. You will find other statues of them in Kapelstraat, and the town even pays tribute to the two in a churchyard at the Kioskplaats. If you're feeling a little adventurous, try the Nello and Patrasche chocolates at the local Kiosk bakery.
From 0 To 100
Who knew that idle time in the coffee shop would give birth to this electric superbike? Designer Roman Dolzhenko roughly sketched his bike on a table napkin and soon turned his vision into reality. The sleek curves and the minimalist design make us think it can go from 0 to 100 mph in 2.1 seconds.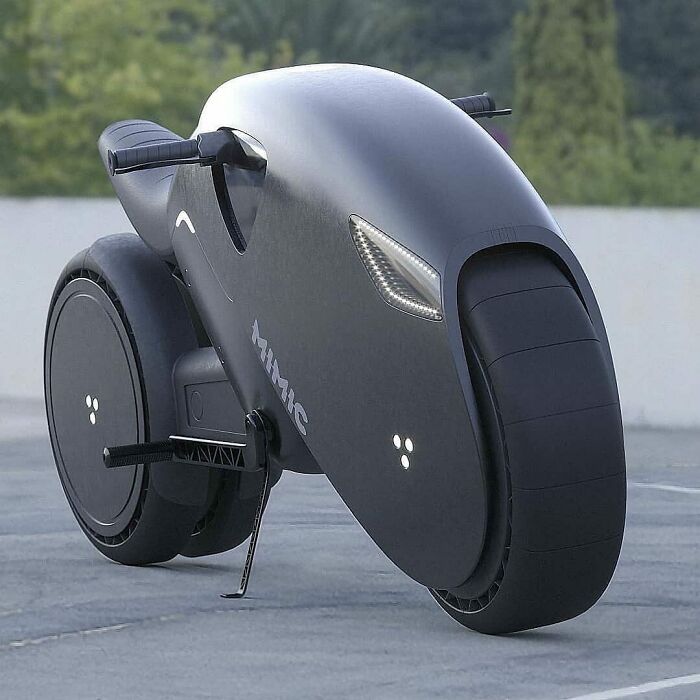 Of course, bike enthusiasts want to know more about its turning capability. Unfortunately, this design is meant to satisfy the eyes more than your need for speed. There's little functionality to the Mimic bike because the front wheels have a slight rotation angle.
Meant For The Beetles
You can go viral on different social media platforms with the right design. This Vancouver Island artist has gained fame quickly from his fantastic driftwood sculptures. For this next piece, he spent a whole year working on this full-sized replica of the VW Beetle…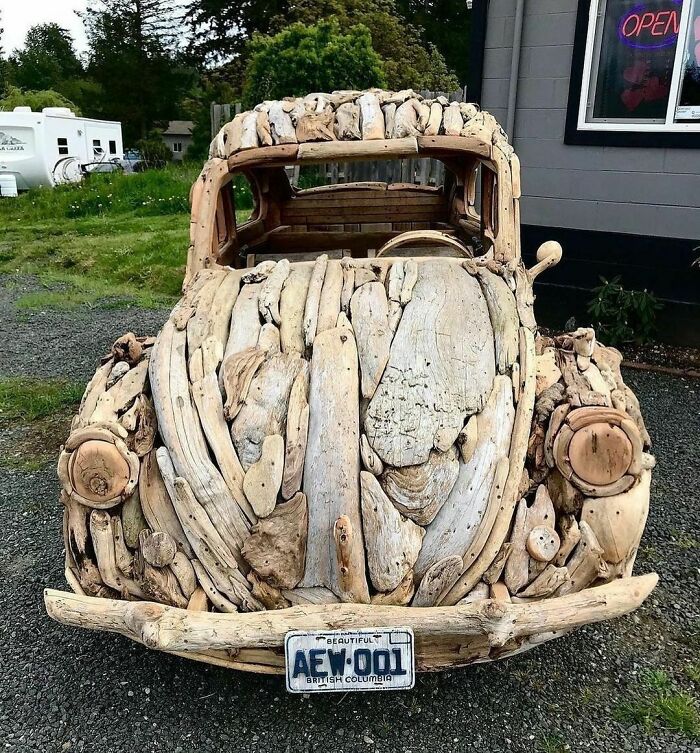 He had to figure out a way to attach the driftwood to the vehicle doors so that customers could open them. That seems to be the most interaction residents have with the car. The steering wheel doesn't turn, and the gear shift has one setting, which is not to move an inch.
You Are Here
How intensely do runners prepare for a marathon? Many claim that they prep as early as a year to six months prior and build up the intensity over a long period to grow accustomed to feelings of disorientation, fatigue, and even confusion. After running 20 miles, you're bound to ask yourself, just where am I?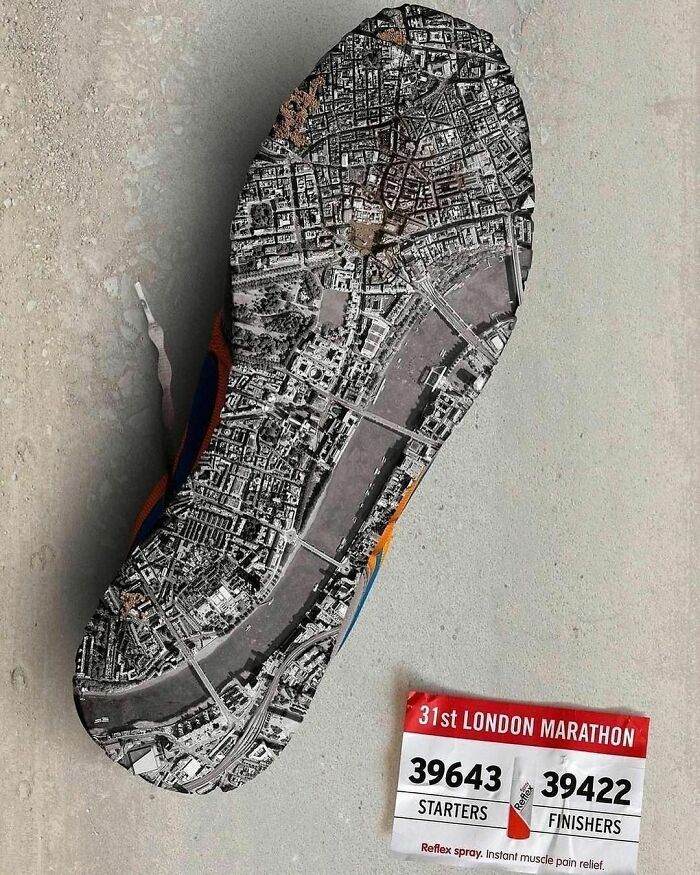 This runner looks at the sole of his foot. You are here. He estimates that he has ten miles to go in two hours. It seems like it can be done, especially with the help of Reflex Spray. He laces his shoes, takes a deep breath, and shakes the bottle. He does a few high kicks, and off he goes!
Another Escape
Here is another beautiful piece of artwork from Paul Milinski. This was inspired by the need to travel to El Nido, Palawan, Whitehaven beach, or Fiji Island. You can bring your partner to dine seaside as you soak in the beautiful view. However, you might feel fish against your feet every now and then.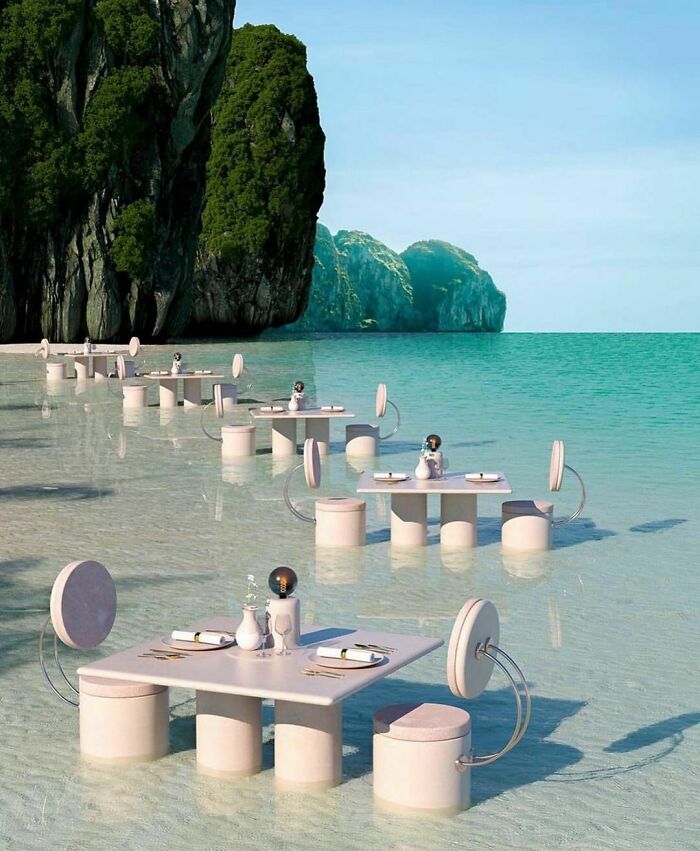 Aptly named Exquisite Getaways, this artwork has confused thousands of followers. Paul calmly explains that the resort is a figment of the mind. In fact, he invites viewers to imagine spending the weekend there and understanding that you don't need to spend much to receive the break you deserve.
Important Meal Of The Day
We remember being yelled at by our parents for spending too much time playing with our food during breakfast before school. It was the only way for us to gobble it all up. Some people, like Eiko Mori, never outgrow their childhood. In fact, Eiko Mori has made a living designing toast during the most important meal of the day.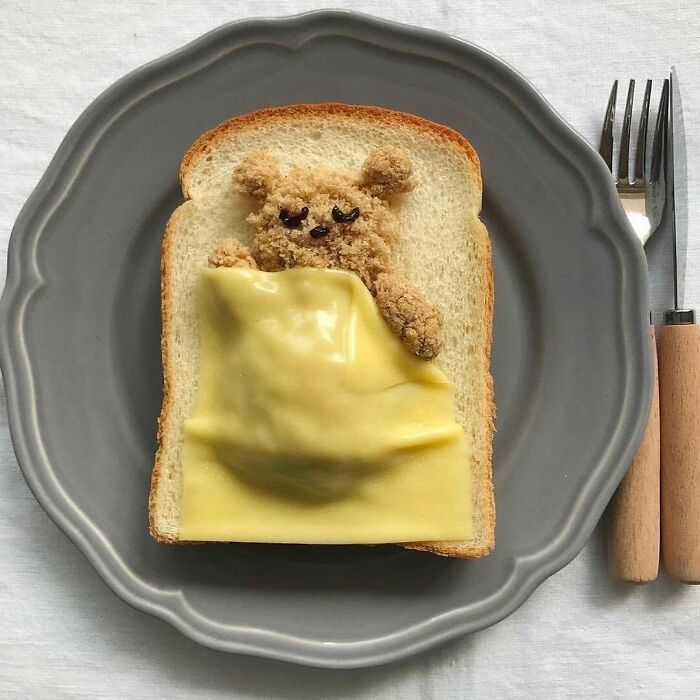 This artist, @estyle1010, can literally do anything thing you ask on a slice of bread. She can create beautiful artwork on slices of shoku-pan with a slab of fruit jam, mango paste, or black sesame. The most challenging thing about her artwork is that it's too pretty to eat.
Is That A Bird, Is That A Ship?
You can spend the weekend in these self-sufficient floating pods thanks to Anthenea, the brainchild of Jean-Michel Ducancelle, who was inspired by the floating saucer on 007's The Spy Who Loved Me. These floating pods allow a 360-degree panoramic view of the ocean and come with a reclining sunshade for when you need the perfect tan.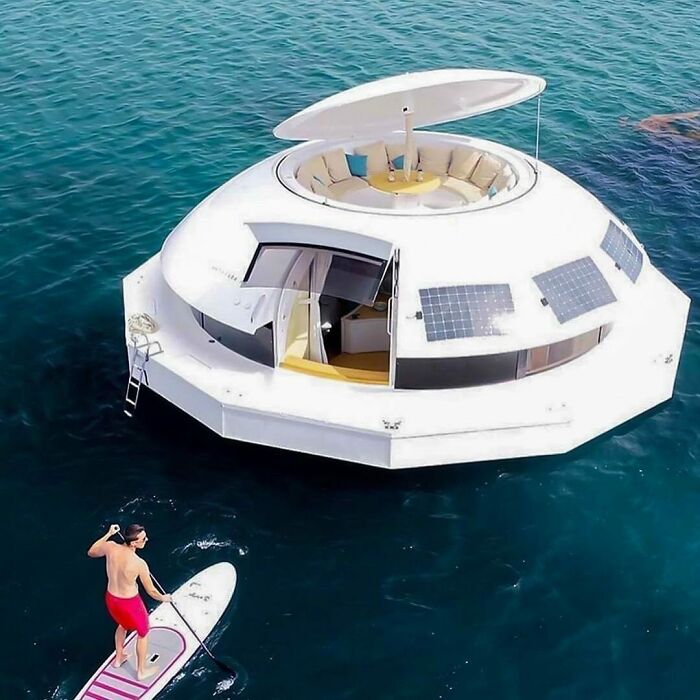 You can surf or snorkel nearby and then swim back to the pod. There is no need for fossil fuel or gas. It relies mainly on solar power, and you have an efficient wastewater treatment inside. If you feel like hitting the sack, simply head down to the bunk, where you can marvel at the marine life.
Charging Cables
We recently discovered that you can charge your phone quicker if you put it on airplane mode before plugging it in. But the irony is that you wouldn't be able to check the battery percentage. Worry no more. Designers Kim Jinseok, Park Jungjun, and Na Yongmin have developed these aesthetic charging cables.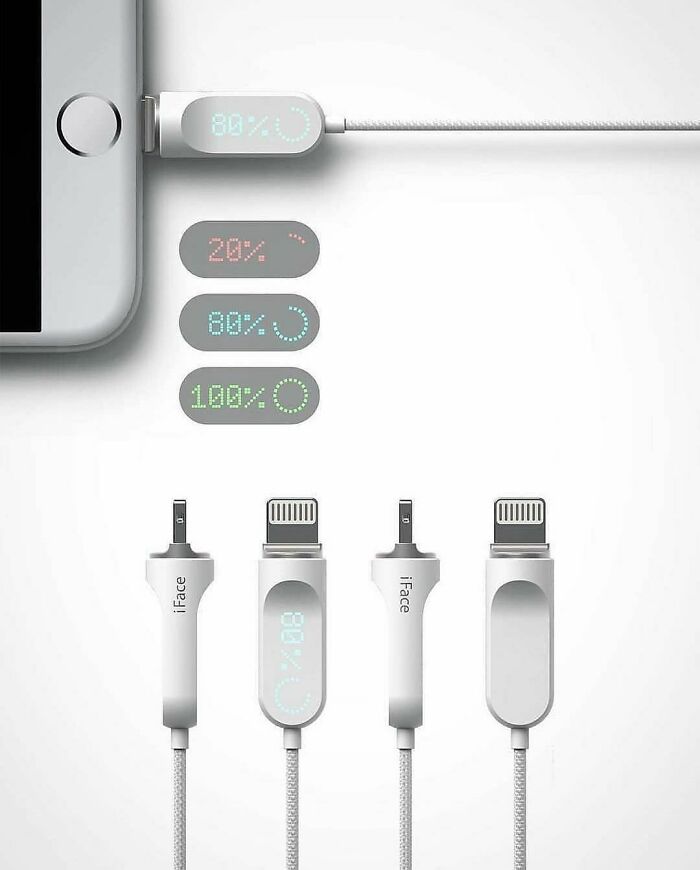 You can buy the whole set or opt to choose the cable that's suited for your phone unit. Every time you tap the connector, the screen will light up and show you the battery percentage. You can estimate just how many minutes it will take before your phone is fully charged.
Two In One
Owing to limited spaces and a growing population, more and more Chinese designers are becoming more innovative in designing furniture that will fit in a one-flat condominium unit. Just recently, designers Chengyong Li, Lei Yang, Sian Lin, and Peishan came up with this two-in-one countertop design that converts your kitchen top into a sink.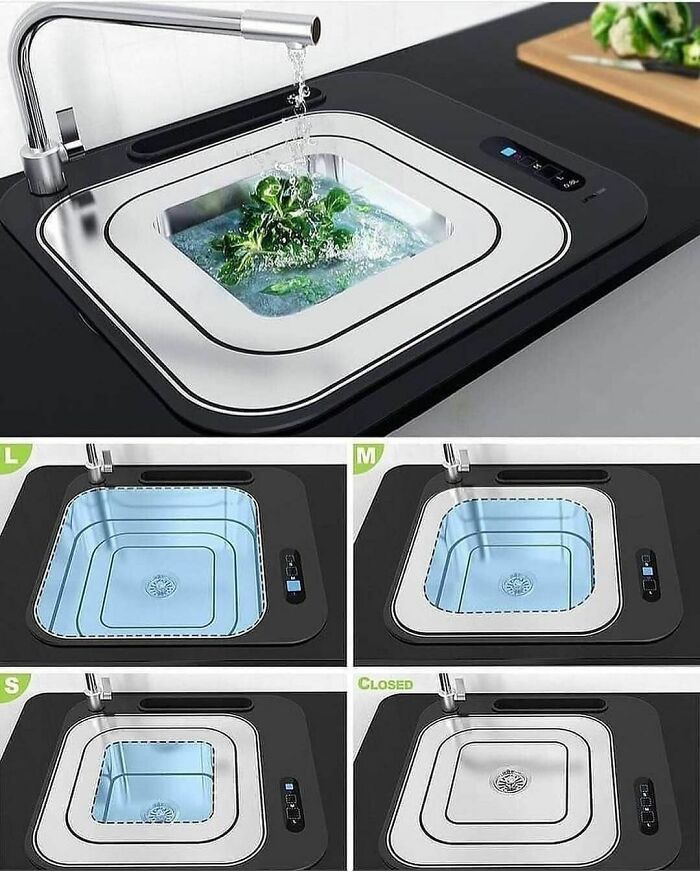 Simply adjust as you deem fit. The buttons are located on one side, and all you have to do is press them so that the countertop will transform into a sink. Leave the countertop flat if you only need to wash your hands or chop up some vegetables.
Moving Out With Style
Artist Simon Duhamel is a master of creating mesmerizing art. You can check out his artwork on Mesmerized, where he and other artists showcase the ordinary with unique designs and innovation. But lately, he has gained acclaim for these few items he threw into the moving truck.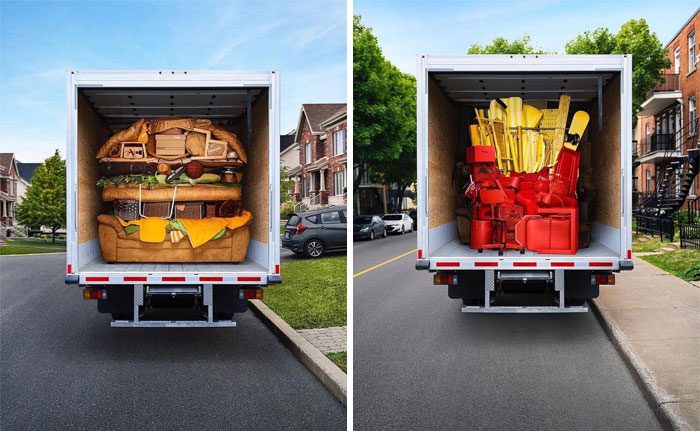 He calls this project burger combo meal's moving day. Look a little closer. Each fry or wedge of lettuce is composed of a surfing board, a foldable seat, a living room rug, or anything else you can think of that you might find in a house.
Checkmate
Omri Hillel came up with this design as a 2nd-year student in art school. They were tasked to design a product suited for outdoor camping. Omri thought about one hobby players couldn't bring because of the physical constraints. Hence, Luft was borne. It's a chess set for light packers who need something to pass the time with.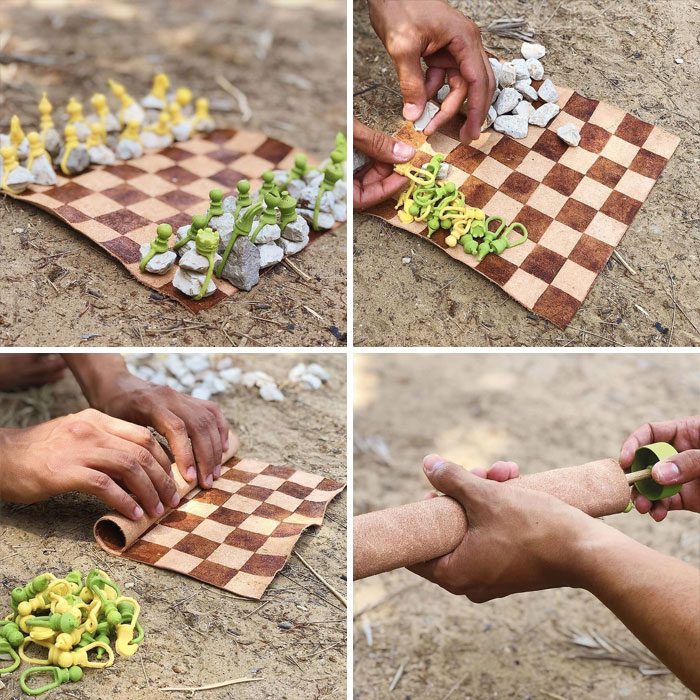 You will need to collect a couple of pebbles and then place these silicon bands around them. After, you can easily arrange your chess pieces on the board. Now, you can play checkers with your best buds to pass the time.
Care To Share A Bike?
To minimize our carbon footprint, several cities have come up with ways to encourage their residents to take up cycling. In Copenhagen, there's the RAFAA Bike Share System. Bikes are made of lightweight aluminum frames and are built in bulk to cater to about 25,000 commuters.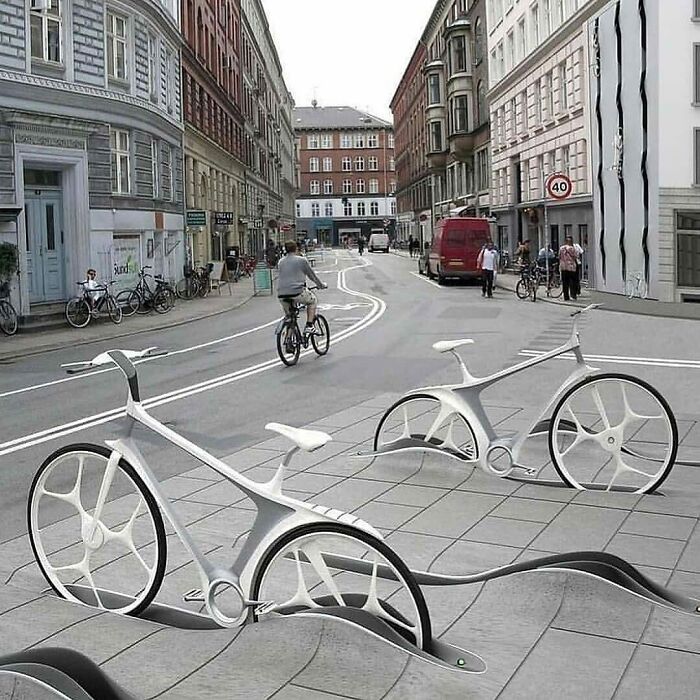 Each bike is designed to slide into a locking system at select bike share stations. The only problem people have with this particular design is that you are likely to trip if you aren't paying attention. Nonetheless, bikes can be stored on public squares, parks, streets, or even on light poles near subway stations.
More Working Space
We love a clean desk with plenty of room. We can easily focus on our computer screens when there are only a handful of things on the table. That means no cellphones, coffee mugs, or even water bottles. Fortunately enough, there's a way to keep those bottles within reach but out of sight.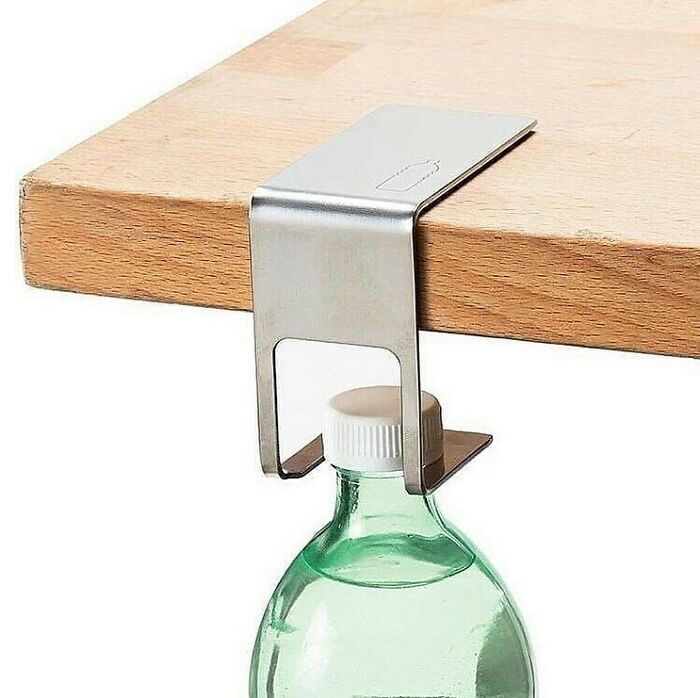 Melon Design came up with this discreet bottle hanger. It is made of stainless steel and should be able to hold bottle necks up to 1.1 inches maximum. Simply slip it onto the edge of the table, and then voila, you can get straight back to working like the boss that you are.
Open To Public
It's really no wonder why so many people want to travel to Italy. Lake Iseo was reimagined when Christo and Jeanne Claude installed The Floating Piers. It's basically a floating dock system made of 200,000 polyethylene cubes. Residents don't need to pay or book a reservation to walk along the length of the pier.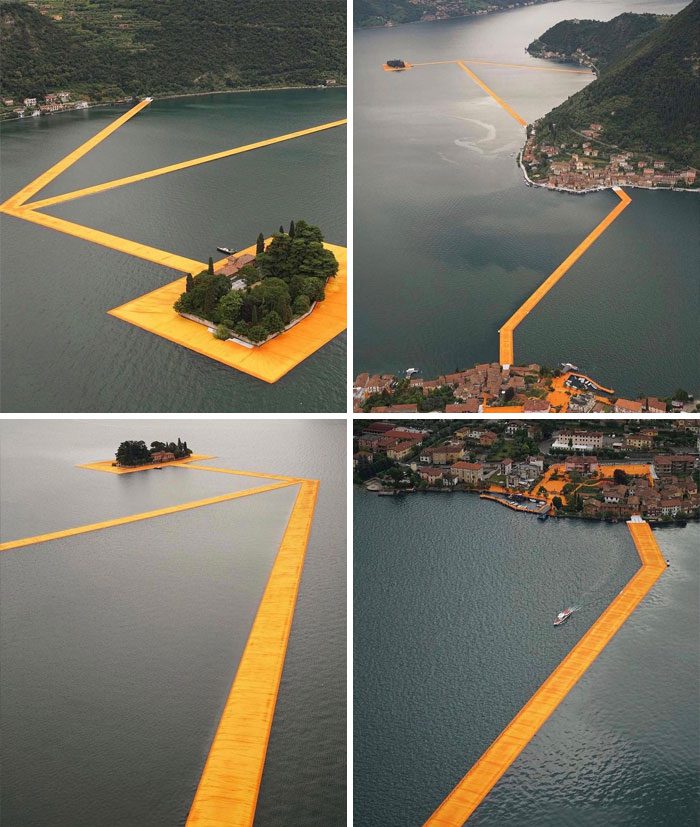 If you intend to, you can walk the entire three-kilometer walkway. Residents claim it was as if they were walking on water or on the back of a whale. If you wanted to play it safe, you could view the walkway from the port, and you will see the fabric change into shades of red and gold due to the play of water and light.
Fits In A Box
One of the things we dislike about moving out is hauling all of our belonging. It's such a tiresome process, and we end up leaving bulky stuff like our bed behind. Fortunately, RIAB created this sustainable bed which fits in a box. It can quickly expand or compress to fit your mattress size.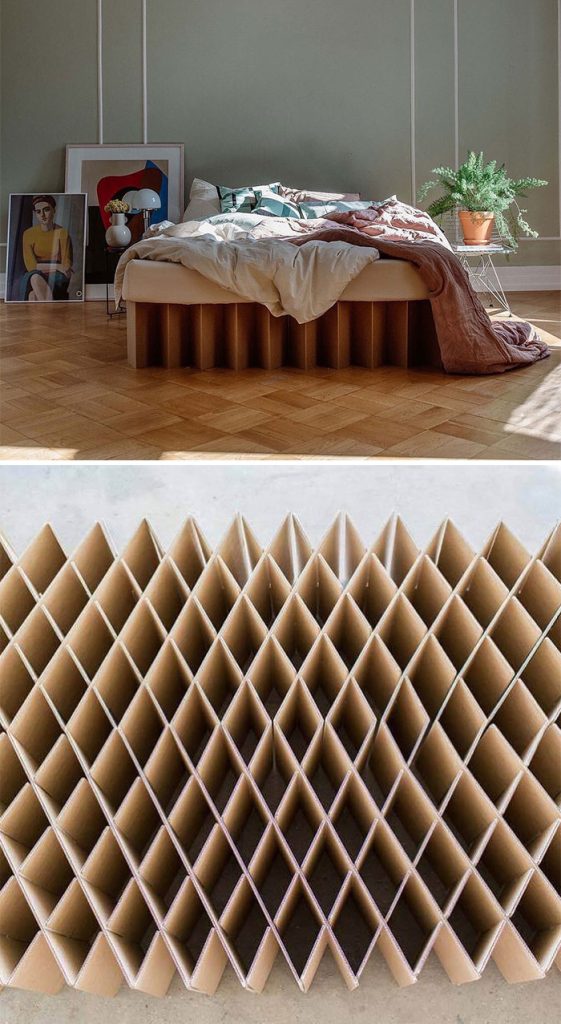 This eco-friendly furniture is made of recycled cardboard. With over 1000 reviews, this design holds a solid five-star rating. You can enlarge or reduce it to fit a single-sized or a family bed. And in case you're moving out, all you have to do is fold the bedframe.
Love It Or Hate It
Book lovers have a love-hate relationship with this book side table. They love it because they're forced to limit the number of books they have at home. After all, having a book collection takes up a lot of space. But they hate this design because they're forced to choose which books they'll keep.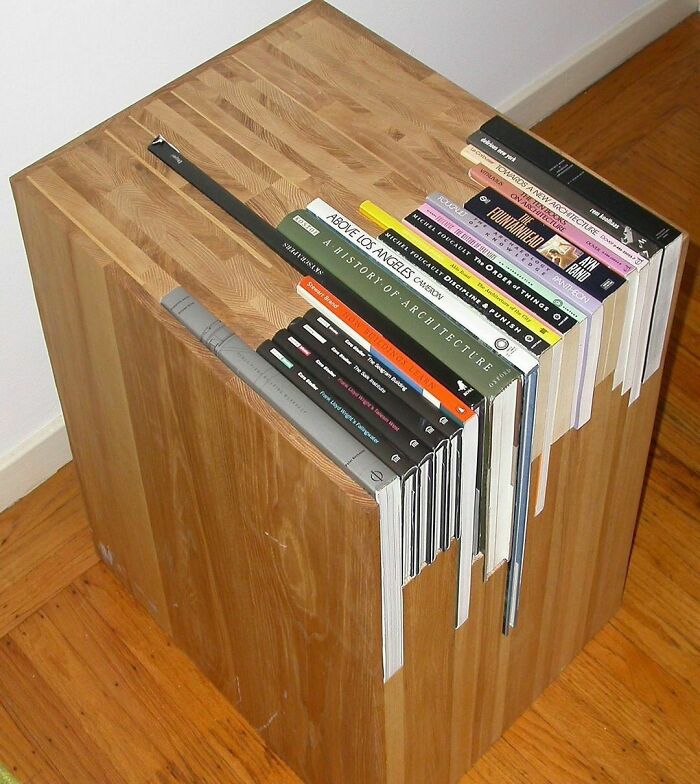 As you can guess, this side table is custom-made. Artist Andy Jam's client sent her a set of books to fit; fortunately, it worked. You might have a headache trying to fit War and Peace on your side table, but not anymore with this design!
The Only Way To Spend Your Afternoons
In the U.S. alone, we throw away about 50 billion coffee cups yearly. These disposable cups have an inner plastic lining. This is worrying because that's tons of unrecyclable waste. But thanks to designers like Enrique Luis Sardi, coffee companies like Lavazza minimize plastic waste and improve customer satisfaction.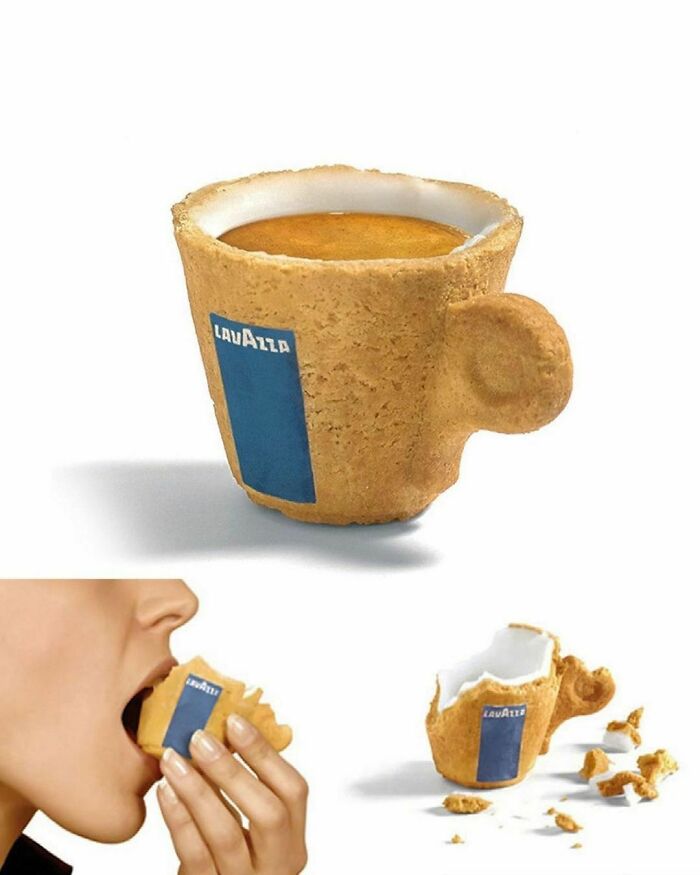 Enriquie Sardi created the cookie cup. Customers are served a cup that is actually an edible cook on the outside and lined with frosting on the inside. It's the perfect combo for your siesta break. Unfortunately, this only caters to cafe au lait lovers. Those who want their black coffee will have to settle for glass cups.