Light Up The Night With 40+ Cozy And Creative Yard Décor Ideas
By Ishita P June 19, 2022
---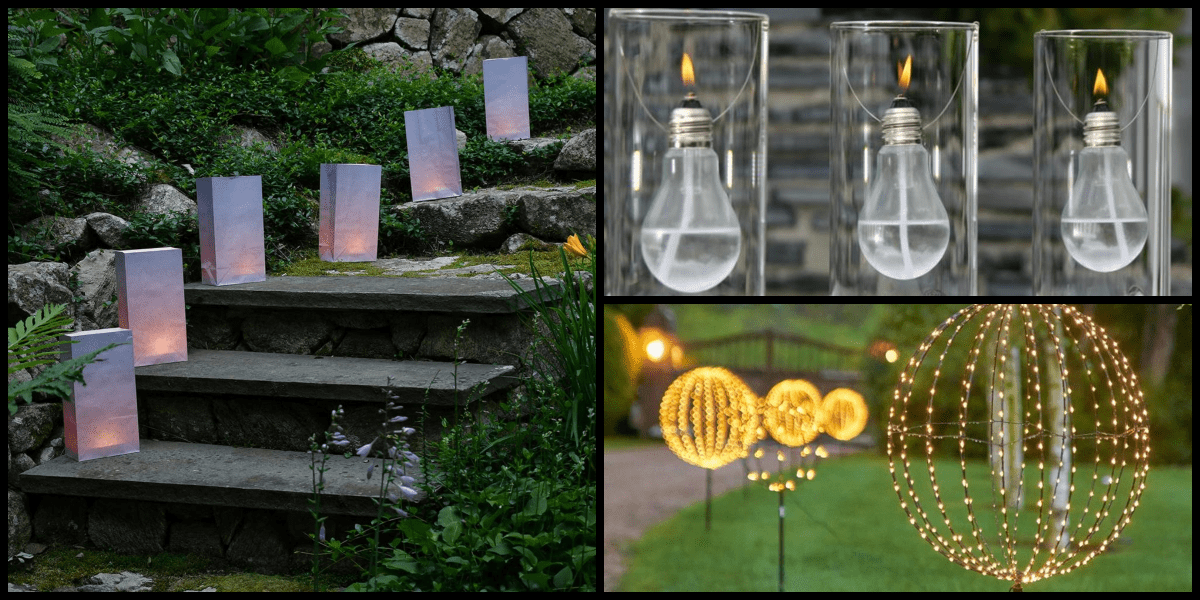 From hosting a dinner party to relaxing with an engaging book, gardens make for a perfect spot for almost all activities. However, your courtyard can only be home to these forms of entertainment if you accompany it with the right decor and regular maintenance. A poorly maintained garden with uncut grasses and dead plants will not only create a mess in the space but also clutter your mind. Thus, cleaning and trimming plants regularly is necessary, and once you're done with it, you can focus on garden decor. Lighting is one of the most crucial aspects of determining the look and feel of your flowery space. If you're looking for a way to add some flair to your already stunning yard, or for an easy way to add some quick yet lovely ambiance, check out these tips!
Add a Contemporary Touch
Modern times call for modern choices. So, one of the best ways to light up your garden to make it look fancy, aesthetically pleasing, and welcoming is to invest in stylish floor lights with a contemporary edge. Simple designs like these are a perfect fit…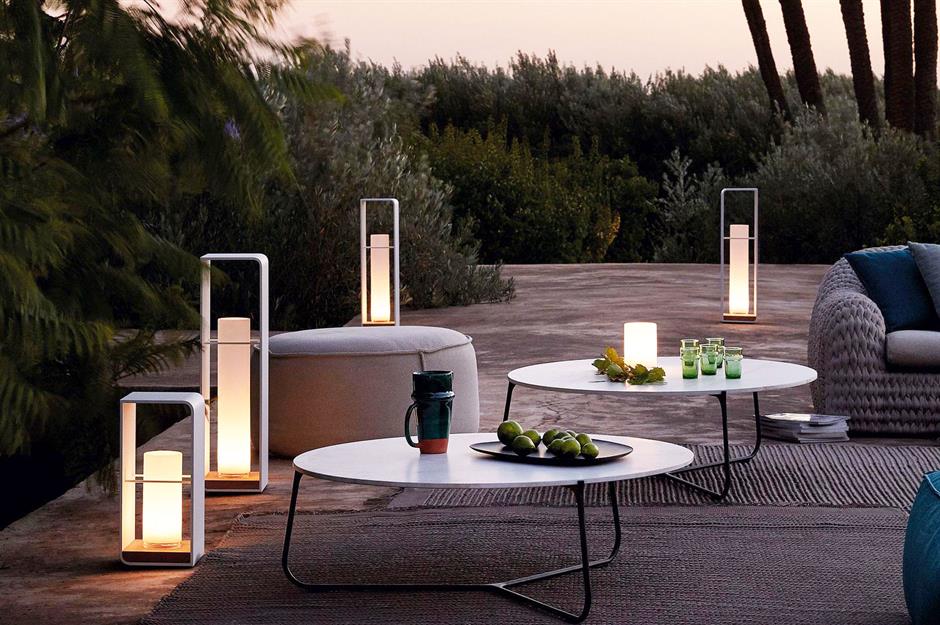 You can opt for outdoor lanterns with a plug-in charger for easy installation on your garden floor. Also, lanterns featuring powder-coated aluminum frames with teak bases in unique shapes and varying sizes can produce a good amount of light and beautify your garden.
Illuminate Tree Branches with Hanging Lights
Branches are one of the few things that play an integral role in making your garden look real. But sadly, they often go unnoticed. Don't let your branches fade away in the background when you can shed some light on them.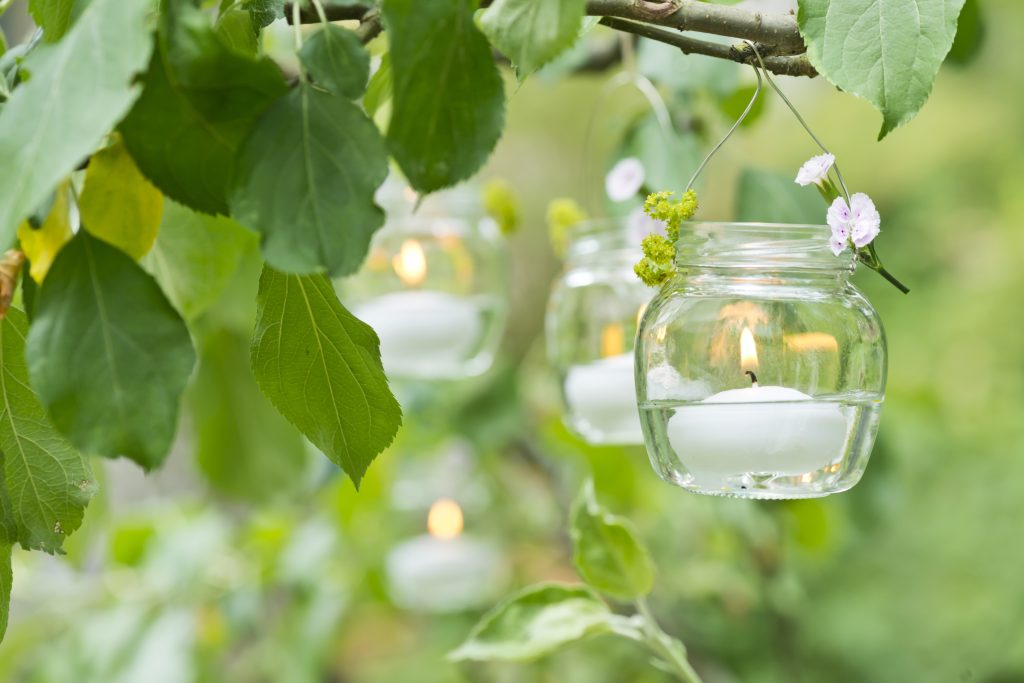 So, explore your creativity and embrace recycling to create something innovative for your trees. Take some old tealight holders or upcycled glass jars. Then, attach hooks to them, place the lights inside, and finally hang them on the branches to add a soft glow to your plants. Beautiful, isn't it?
Add Some Classic Glass Lanterns
When it comes to lighting up an area, you can never go wrong with a glass lantern. It possesses a certain inexplicable charm that immediately enhances the look of the space it is placed in. And your garden is not an exception to it.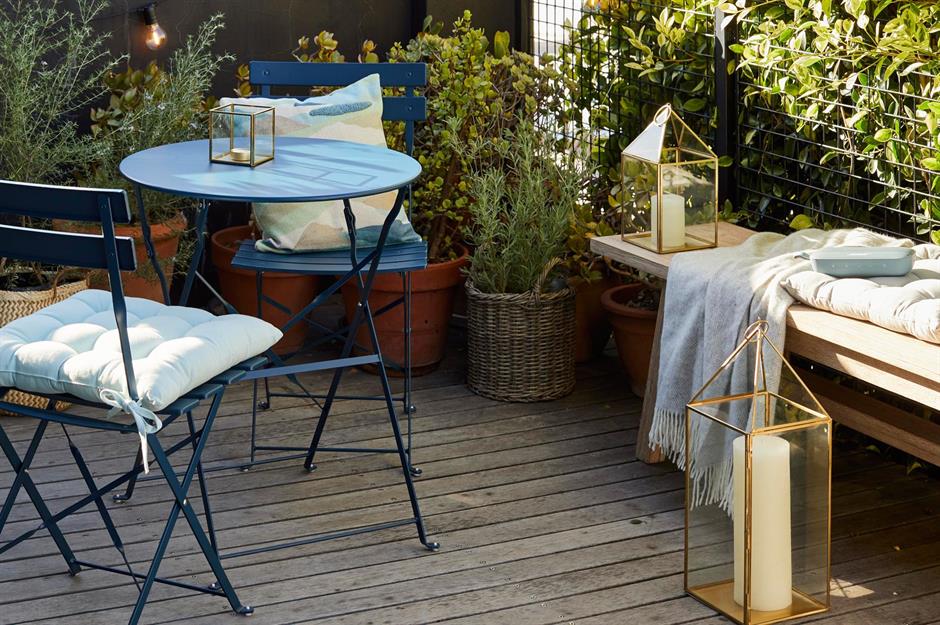 Now, glass lanterns are available in various designs and shapes. Get the ones having varied sizes and place them in different areas of your garden. You can also add battery-operated candles to create a stylish display while minimizing fire risks.
Add Rope Lighting for a Rustic Look
Do you want to add a rustic vibe to your garden but don't know where to start or what decor items to incorporate? Well, here's a great idea to turn your lawn into a unique space you will fall in love with.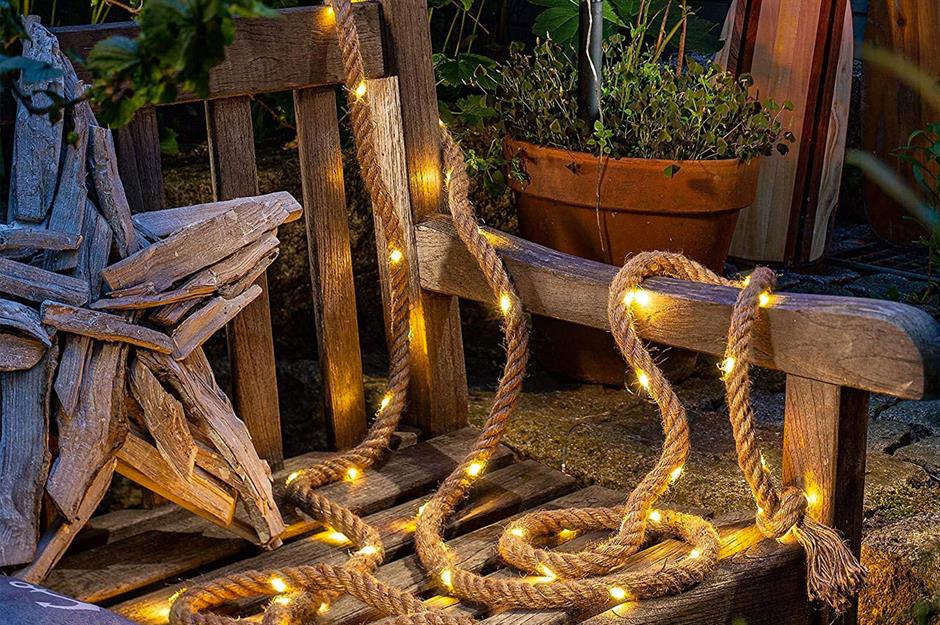 Take a natural hessian rope and attach some fairy lights to it. Then, wrap it around the fences or trees for a more enchanting vibe and look. It is an extremely easy and sustainable DIY lighting idea that can instantly revitalize your garden.
Build an Innovative Garden Dome
Are you willing to transform your garden into an innovative and futuristic space? This idea will undoubtedly fascinate you and make you employ it immediately. And to do so, first, you need to build a glass dome at the center of your garden.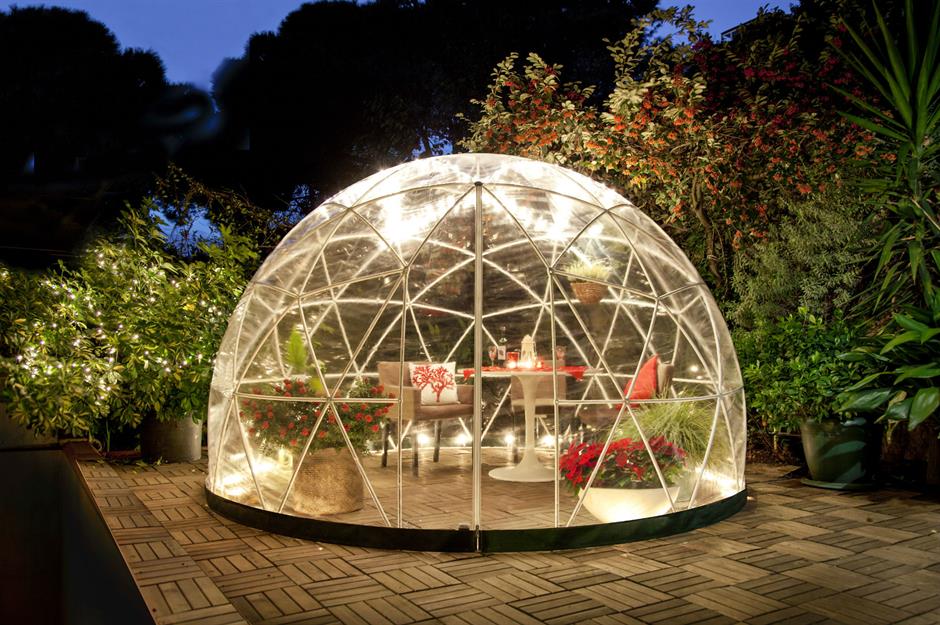 Once it's done, you can light up this space by hanging some fairy lights in the corners, exuding a cozy glow that not only makes the space comfortable but also functional. You can use this dome as a play area, conservatory, and for various other purposes regardless of the weather.
Add Grandeur with a Chandelier
If you think chandeliers should be reserved only for your living room, here's a garden lighting idea that will convince you that they're perfect for your flowery space, too. All you need to do is invest in a small and simple chandelier.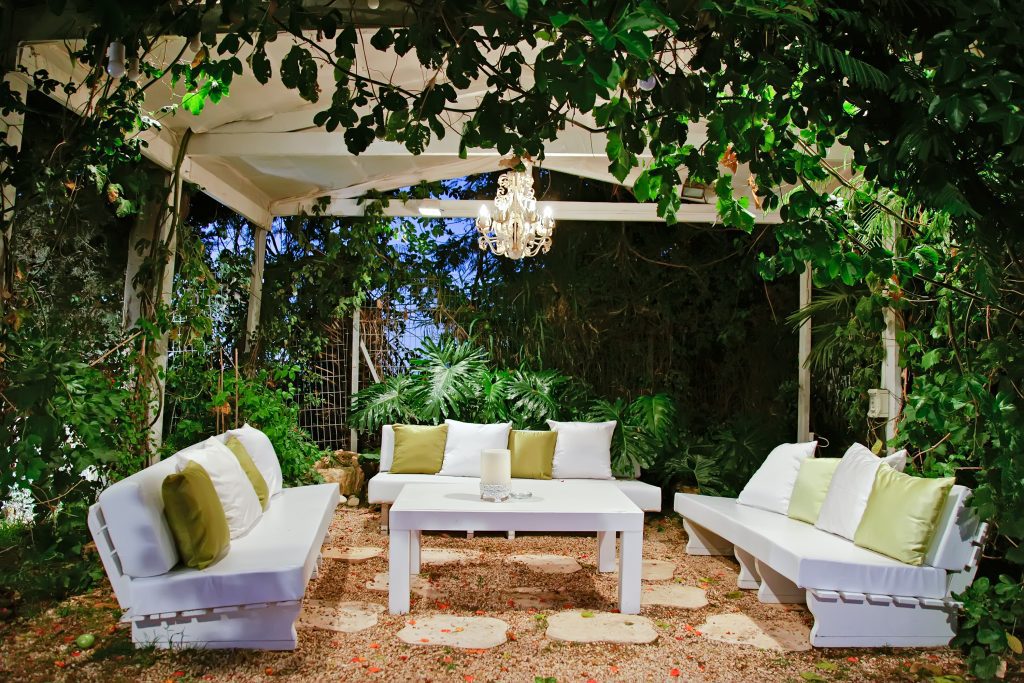 Choose one that features a minimal design. Ensure that it doesn't overshadow other decor items but accentuates their beauty. This idea will add an elegant charm to your courtyard, and since gardens and chandeliers are a rare combination, it will surely get your guests talking.
Make Your Garden Party-Ready
If you're ever in the mood to throw a house party, don't look anywhere else because your garden can take up the role of a perfect party host. From having the right amount of space to exuding a lively vibe, your lawn can do it all.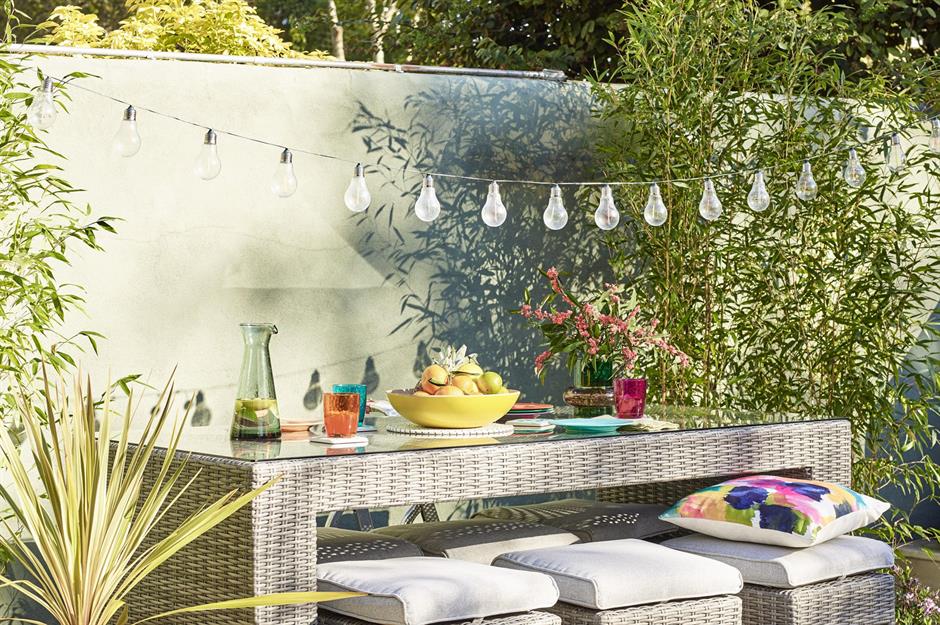 Opt for some festoon lights that illuminate in different colors and hang them low — either from one tree to another or above a table. It will instantly add a vibrant glow to your garden and make it party-ready. You can also try plug-in options as they produce a brighter shine.
Unite Some Faux Candles
Battery-powered faux pillar candles possess a unique charm that neither comes with the hassles of dribbling melted wax nor chances for fire outbreaks. Instead, with a fantastic glow, these candles strive to make your garden look more appealing in no time.
They produce a rich look for your lawn when you group all the candles together. And the best thing is that you won't even need to put in much effort to do so. Just buy some faux candles and cluster them together at the corners or foot of the benches in your garden.
Add Some Uniqueness with Rock Lights
Do you want to illuminate your garden brightly without displaying the lights you've used for the purpose? In that case, rock lights featuring the ability to camouflage can be a perfect choice. They blend well with their surroundings without making themselves visible.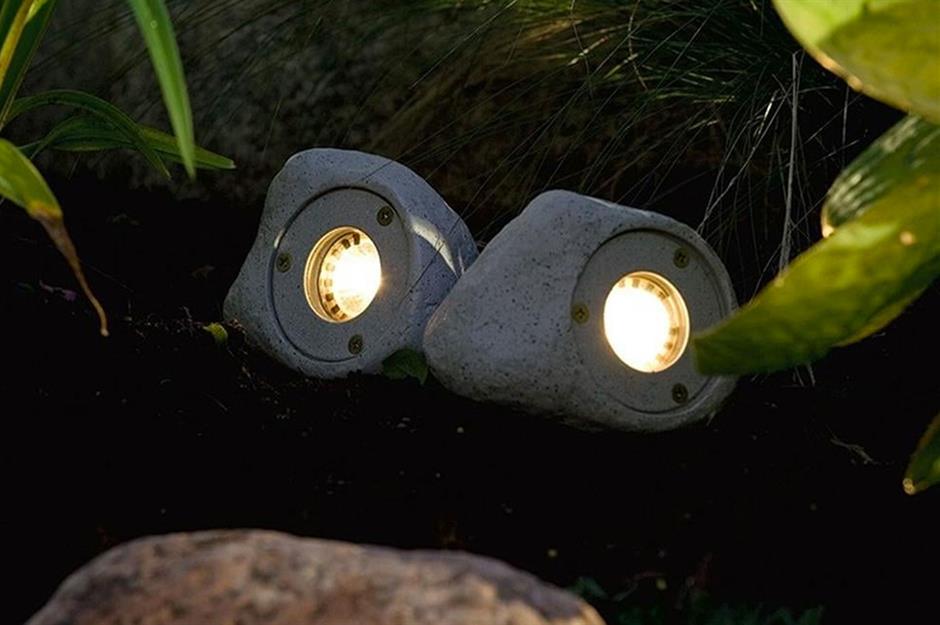 So, you can invest in solar-powered eco-friendly camouflage rock lights and place them behind the ornamental rocks in your garden. They are designed to disguise themselves and perform their part perfectly. Thus, they tend to illuminate your flowerbed with a delicate glow while remaining unobtrusive.
Add a Victorian Charm
Since this is the modern age, you may think that vintage styles are no longer trending and may look out of fashion. But it is what adds more uniqueness and significance to your garden. Moreover, you can never go wrong with a vintage look!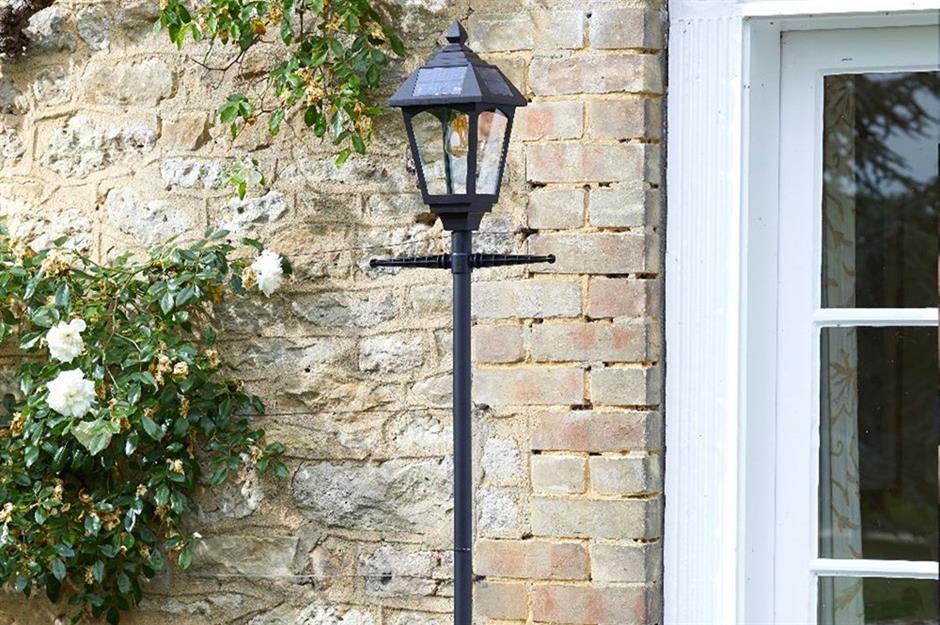 Hence, you can try adding a traditional lamp post in your garden powered by solar LED energy so that you don't have to rely on a lamplighter. It is a fine blend of modern technology with the ancient Victorian style. To enhance the charm, you can surround the lamp post with pretty plants and pots.
Add Some Illusionary Decor
Gardens are meant to be magical because they can immediately make you feel relaxed and soothe your mind. So, why not add some real magic to this mystical place? Are you wondering how? Well, illusionary decor items are no less than real-world magic.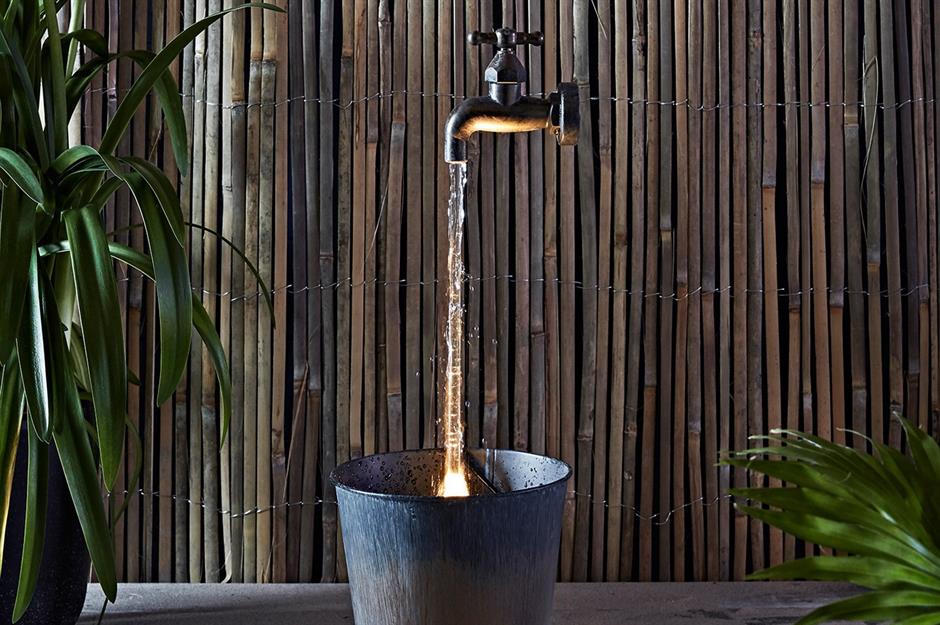 Add an illuminated running water decor that gives off the illusion of a floating tap. It looks like luminous water streams out the tap, but in reality, it is powered by an LED light. Well, this feature is sure to add some unique ambiance to your garden.
Illuminate Your Garden Furniture
There are many ways to make your lawn stand out, but some ideas have been overused and may not be so extraordinary anymore. So, if you truly want to create a style statement with your garden, accompany it with innovative furniture.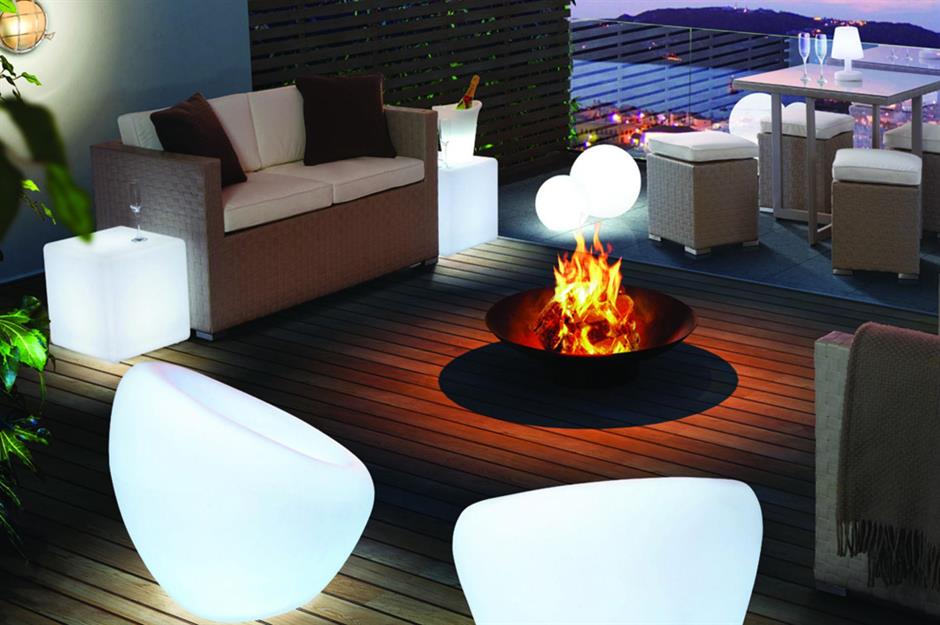 Furnish your garden's sitting area with stylish chairs and tables that can emit bright light. From stools to cubes, you can find illuminated furniture easily. They are powered with LED lights, are easy to recharge, and can withstand all weather conditions.
Light Up Some Letters
Nowadays, lit letters can be found in almost all the towns and cities you visit. If you've spotted one yourself, you might have definitely stopped to take some Instagram-worthy pictures to showcase that you've been to the place. Haven't you?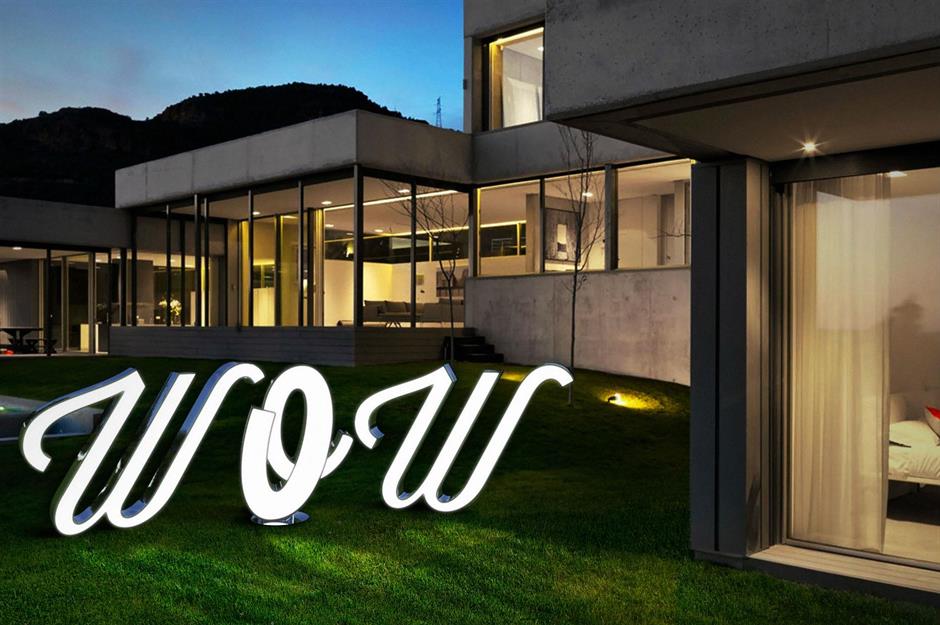 Well, you can extend this idea of illuminated letters to your home garden, too. Choose large-sized letters or phrases you want to place in your garden and light them up. It will add a dramatic statement to the place, making it the center of attraction.
Place Paper Bag Lanterns on the Stairs
If your garden includes some stairs and you are looking for ways to make them look more inviting and captivating, grab some paper lanterns and sit down for a short and crafty session. Keep some LED-operated tea lights ready, too.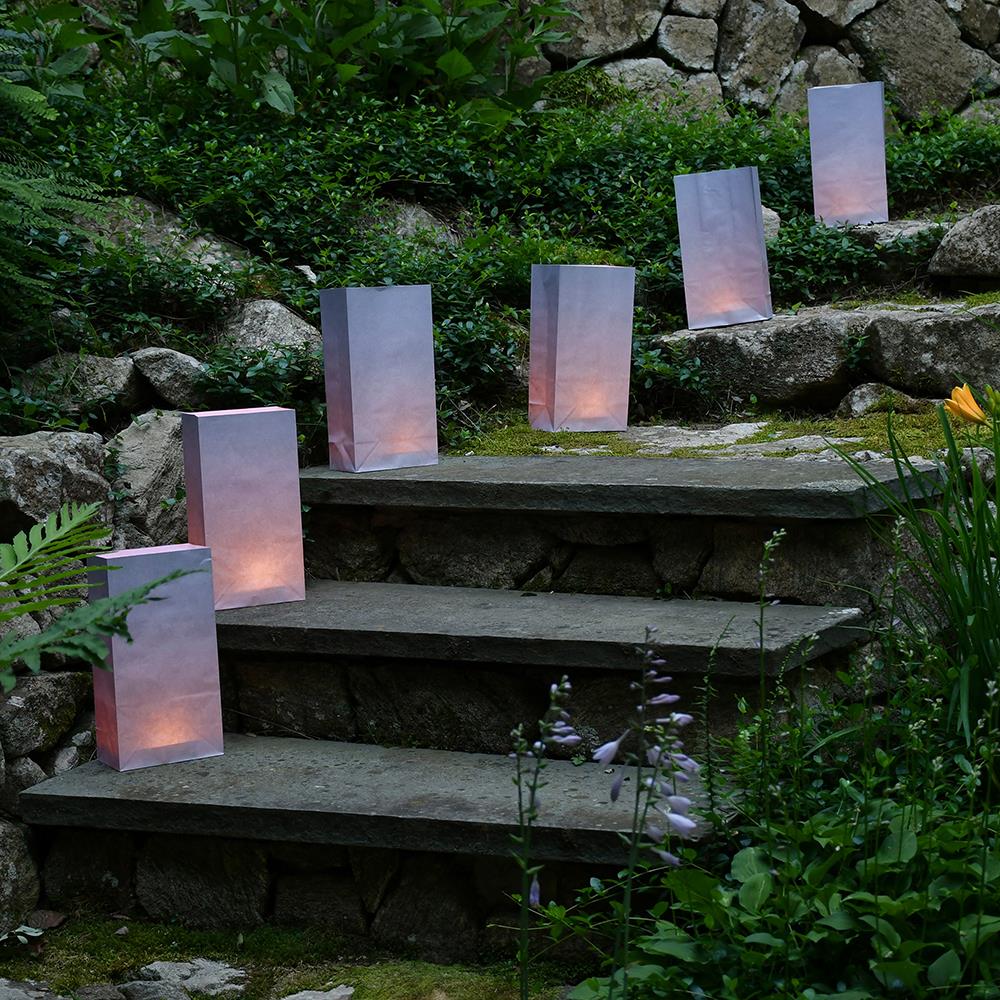 Weigh down the bags by adding some rice or rocks and place tea lights inside them. You can also add some unique designs of your own to the lanterns to give them a personalized touch. Trust us, this DIY solution to light up your garden stairs will surely bring you many compliments.
Accentuate with Lowlights
If you've been following the landscaping designs of professional designers in various magazines and shows, you might have wondered what their secret weapon is in terms of lighting. A little touch of their professionalism can make a home look and feel entirely different.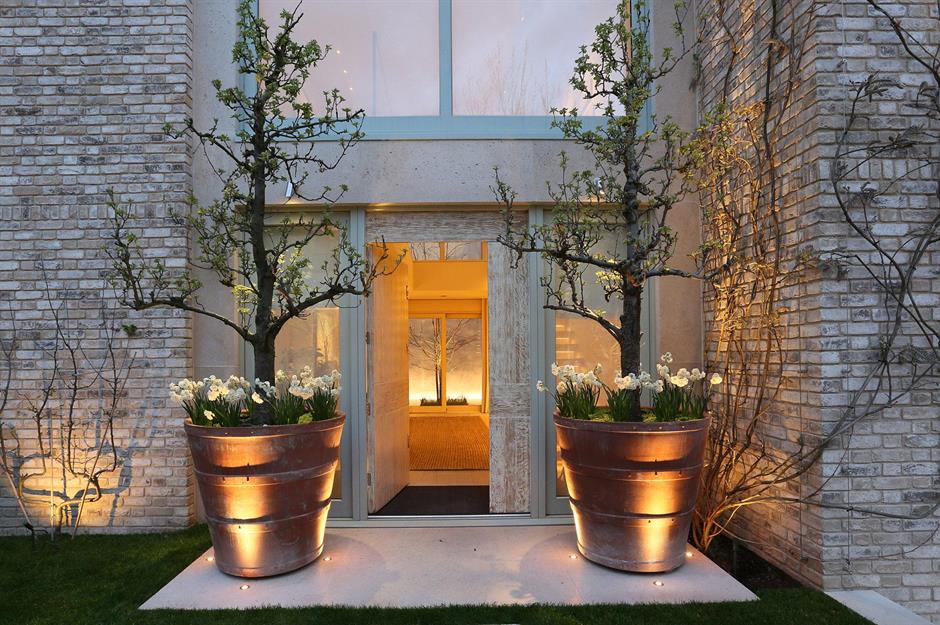 Well then, let us reveal their magic formula! When it comes to garden designs, the secret is low-level lights. They are not seen in plain sight but do an excellent job accentuating your flowers by shedding light upwards. From trees to sculptures, these lights can highlight any statement piece in your garden.
Light Up a Sculpture
If you want your garden to be more of a peaceful area where you can go for silent walks and spend some enriching moments of solitude, you cannot miss out on placing a sculpture in it. And you can add a twist to the figurine to make your lawn look more enchanting.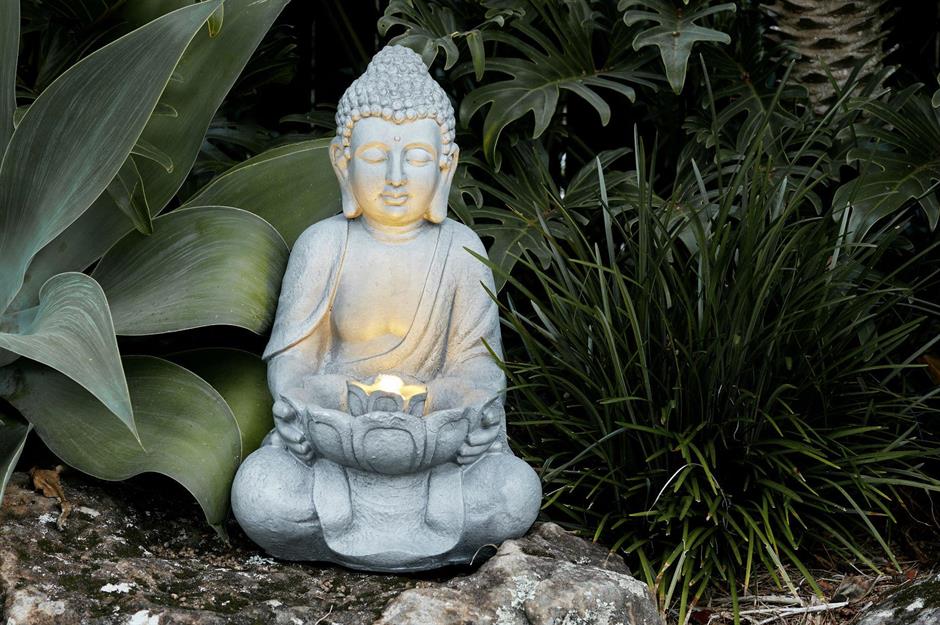 Instead of setting it all by itself, you can incorporate a water fountain in it that lights up the entire sculpture. The LED lights add an ambient glow as the water flows gently by the statue, spreading tranquility in the atmosphere.
Play with Color Temperature
Your gardens don't always have to follow a single or specific theme. You can mix and match different styles to give it a fresh new look. It doesn't have to exude only a tropical or cozy vibe when it can do both. Are you wondering how?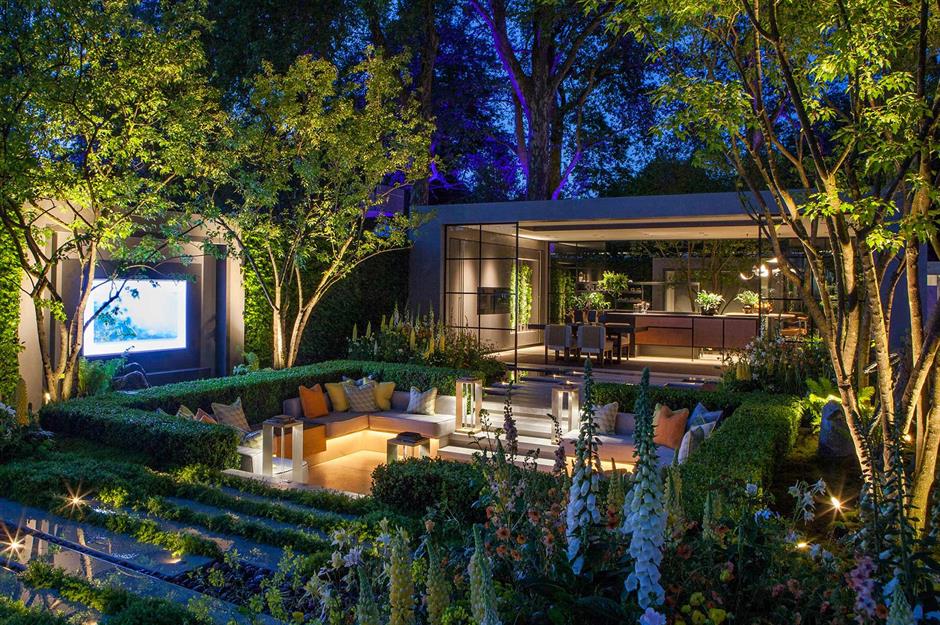 You can add lights with different color temperatures and styles and line them all around your courtyard. It will light up all the areas in the space, from trees to seating spots. Hence, you can enjoy tropical, ambient, beachy, and cozy vibes simultaneously.
Brighten Up Your Garden with Colorful Bulbs
Imagine what the world would look like if there were no colors? Dull and boring, right! You wouldn't probably want your garden to be lacking hues, too, when it's a space meant to be colorful and vibrant. So, inject some brightness into it!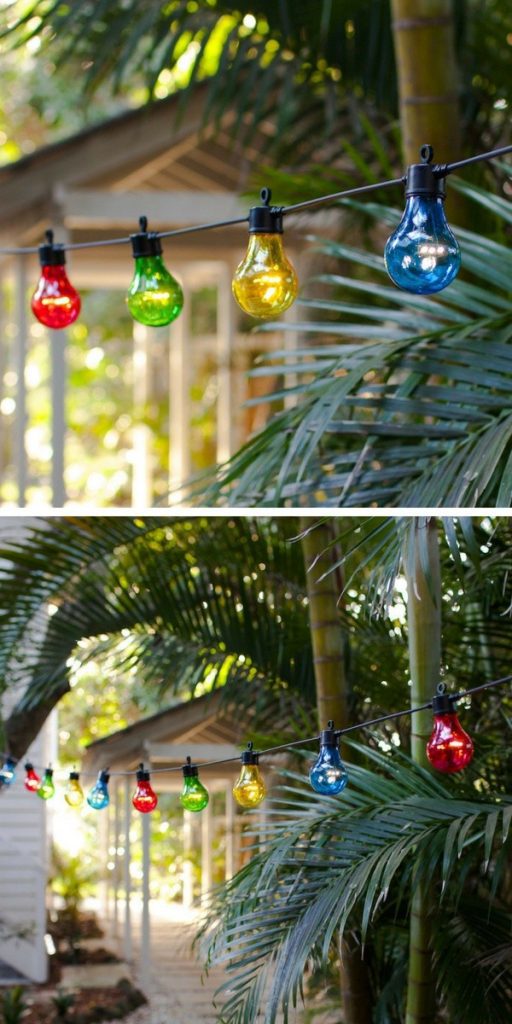 Your garden lights don't have to be plain white all the time. Instead, add some pop of colors by hanging multicolored festoon bulbs outdoor. You can easily hang them from trees, and as they light up, you can experience a dazzling ambiance all around.
Get Extravagant with a Fire Table
Gardens are the best place to experiment with various decor and design elements. If you live in a cold area, having a fire pit in your home may be necessary. However, you can build the fireplace in your garden rather than the living room to render a unique charm.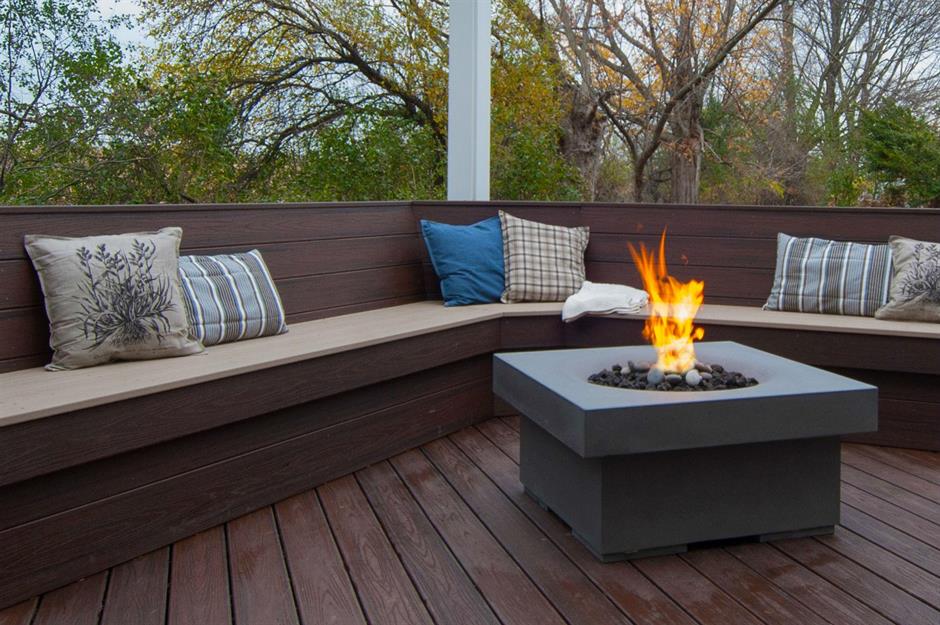 When you have a cozy space in the yard, it becomes the perfect spot to curl up with a book or chit-chat with your guests. So, add some light and warmth to the place by positioning a fire pit in the center, which will emit light as well as heat.
Design a Garden Patio
Creating a patio is one of the best ways to make your home look luxurious and well-maintained. But if you don't have a patio, why not form one? It is well-known that gardens are one of the best spaces to turn into and use as a patio.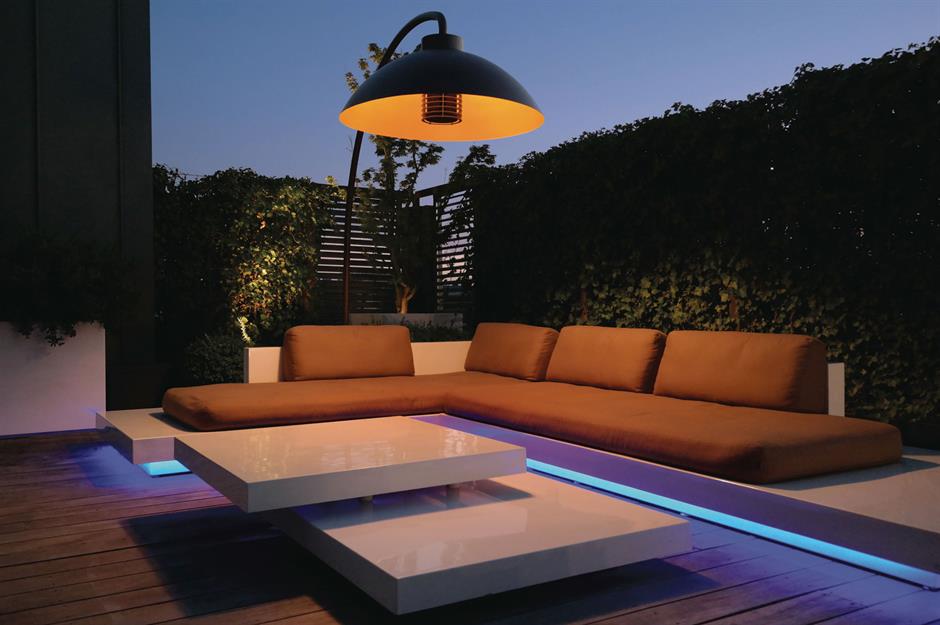 So, to make your garden patio look more ambient and feel cozier, hang an oversized remote-controlled outdoor pendant light that gives out an indoor vibe. Featuring a contemporary design with an in-built patio heater, it will render utmost comfort and splendid beauty to the space.
Incorporate Floating Colored Balls
Gardens are a space that always has room for more hues regardless of how many colors it already possesses. Hence, if you want to add more splashes of colors to the pretty place, floating, colored balls would be a great idea.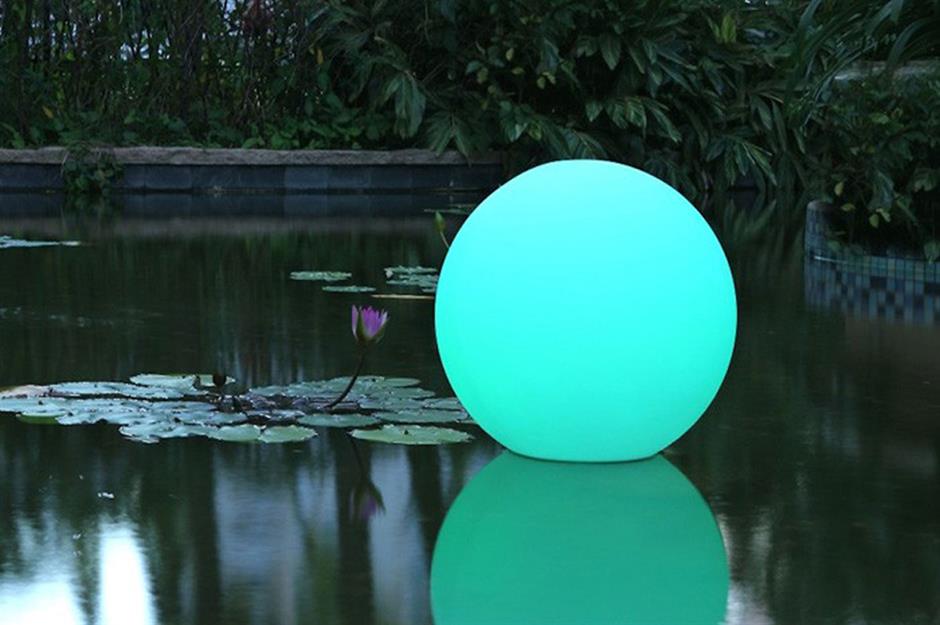 If your courtyard has a pond, you can place a glowing floating ball at its center. The ball will keep changing its shade and set a vibrant atmosphere. You can even pair the ball with more of its kind if you want your lawn to have a more striking statement.
Install Wall Lights
Wall lights are perfect for interiors but should you limit them only to your indoor space? Certainly not! They're fancy enough to add a splash of elegance and style to your outdoors too. Moreover, they're not only stylish but also render security to your home.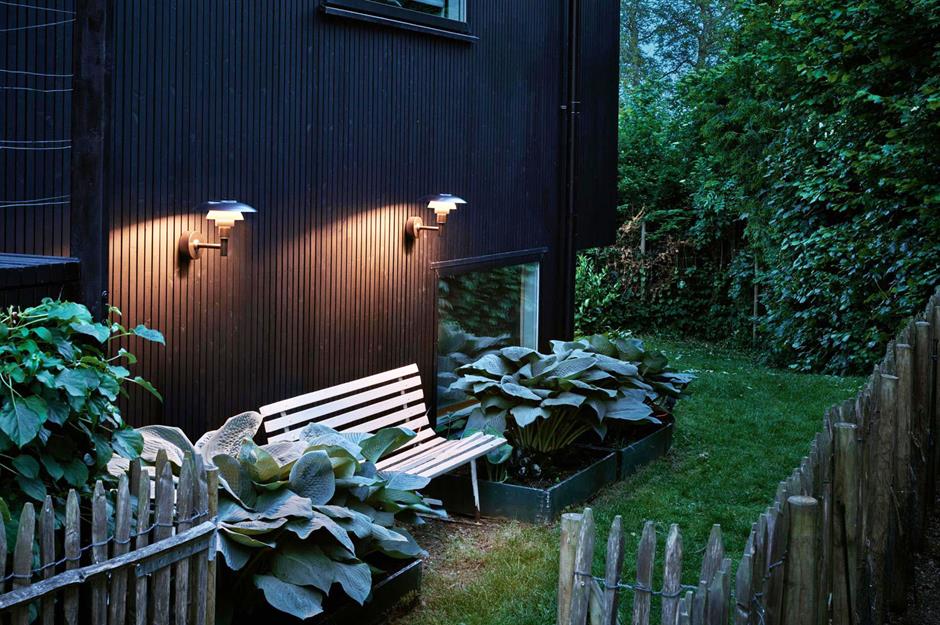 However, to install external wall lights in your garden, you will need the assistance of an electrician because they are connected to the main electricity switch of your house. After properly set up, these lights will illuminate once the motion sensor triggers.
Decorate Tables with Mini Lights
If you want to make your garden look more aesthetic and cozier, one of the best ways to do so is by adding some battery-powered mini lights to the center table of your garden. It is important not only for decor purposes but also to get some light when dining in the area.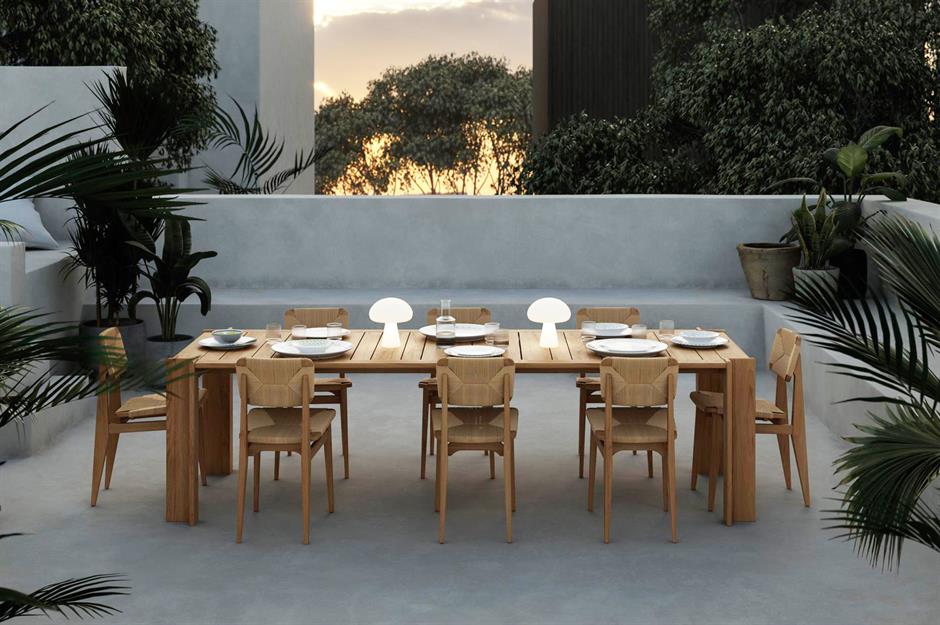 Low-shaded mini lights are perfect for your garden table because they don't overflow with illumination. Instead, they produce just the right amount of light that allows you to eat, drink, and interact with your guests comfortably. You can choose simple designs or bolder shapes, depending on what fits your vibe.
Get Creative with Bamboo Stake Lights
Bamboos and gardens make a great combination; they add an eco-friendly look and feel to your green space. Thus, installing bamboo stake lights with a Polynesian design is a great way to illuminate your flowery area with beauty and uniqueness.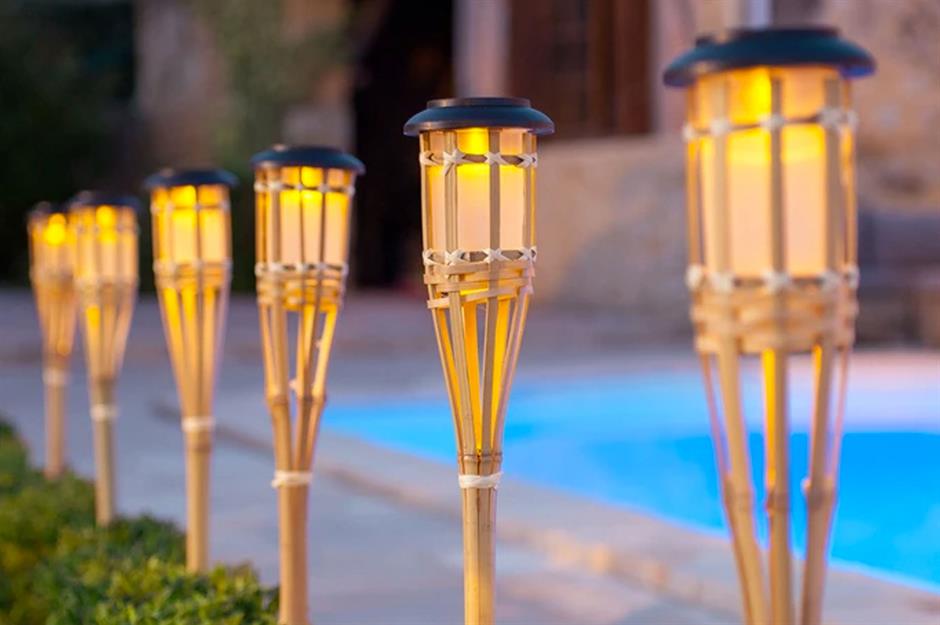 You can place these lights by the side of the walkways so that your garden remains illuminated, even at night, without wasting much energy. Besides, as most bamboo stake lights are powered by solar energy, they light up automatically once darkness sets and their daylight sensor gets triggered.
Add Some Chinese Lanterns
We all will agree that Chinese lanterns are such a decor item that will never go out of style regardless of the innovations in the future. They possess a certain charm that is exclusive to them, and that's why they're irreplaceable.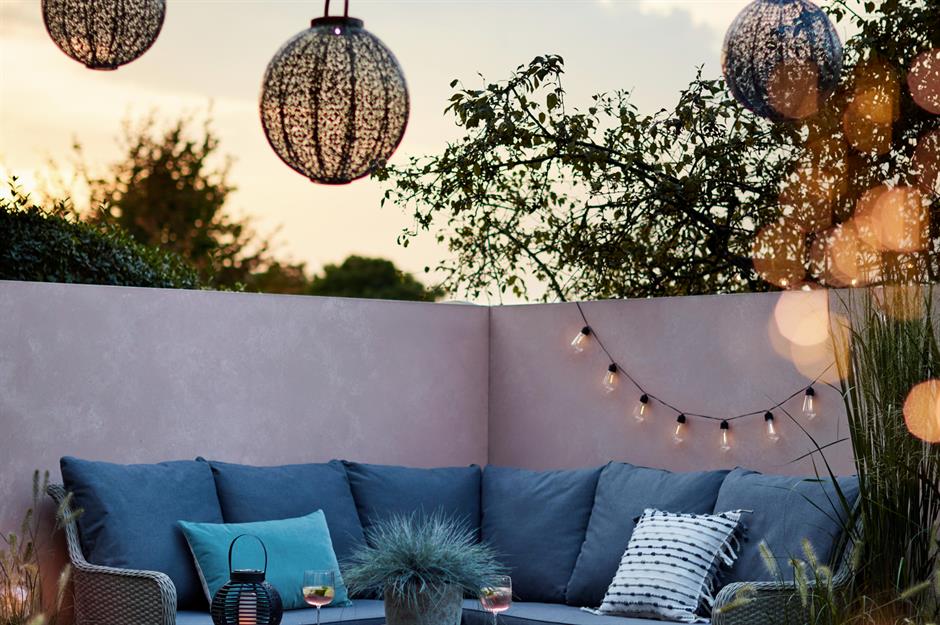 With that being said, you can never go wrong with some Chinese lanterns hanging in your outdoor space. Powered by LED lights, they radiate a soft and gentle glow, perfect for romantic evenings. The simple design fits well in any garden decor theme.
Amp it Up with a Luminous Speaker
Music is one of those things that isn't an integral component of survival yet essential for existence, isn't it? We all love music, and when you're hosting a party or get-together on your home lawn, you certainly need to increase the volume.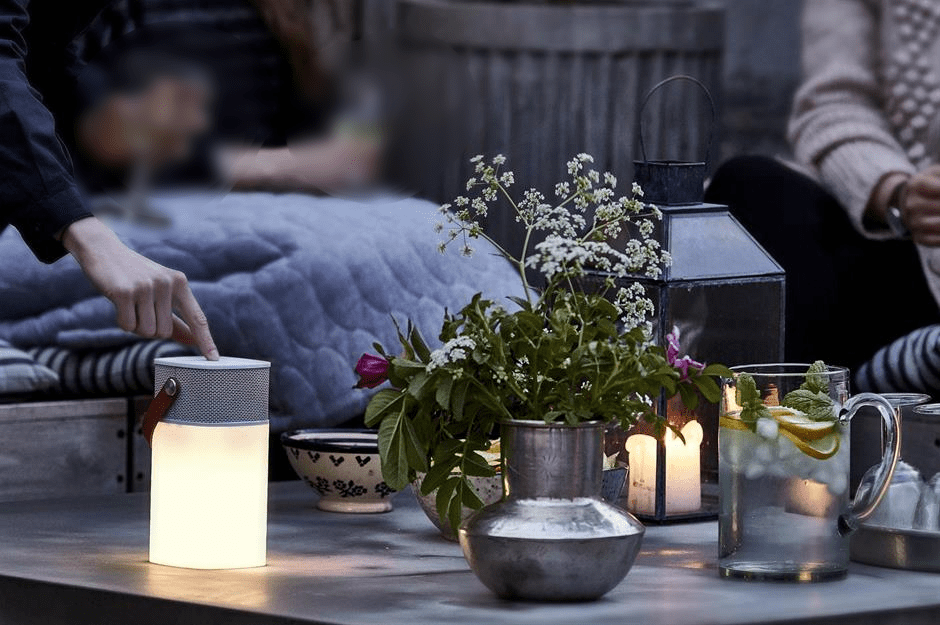 So, add some unique glow to your party by lighting your garden with an illuminated Bluetooth speaker. It's a great way to sing along to some Taylor Swift songs with your friends or just get snug with cozy blankets under the night sky, listening to Reggaeton.
Add Topiary Trees with Fairy Lights
The interior area of your garden is highly important, and it's where most of the decoration takes place. But you mustn't forget that your garden's entrance is important, too. After all, this space welcomes you and your guests, so it has to look inviting.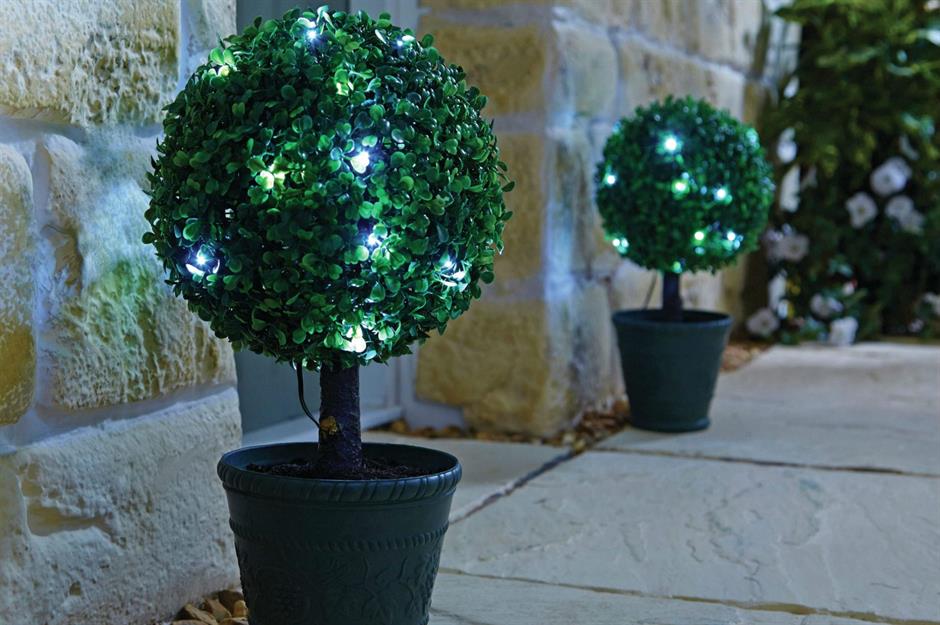 One of the best ways to decorate the entryway of your lawn is to add some tiny topiary trees accompanied by colorful fairy lights. You can keep each twinkling plant on the sides of the gate to give it a welcoming vibe. Besides, you can also do this trick with faux plants as they sustain all kinds of weather.
Opt for Oil Lamps
If you're up for another DIY session, here's a garden lighting idea that will keep you engaged and turn your lawn into a pretty paradise in moments. Plus, you'll have something to brag to your guests about. All you need are some Edison bulbs and natural lamp oil.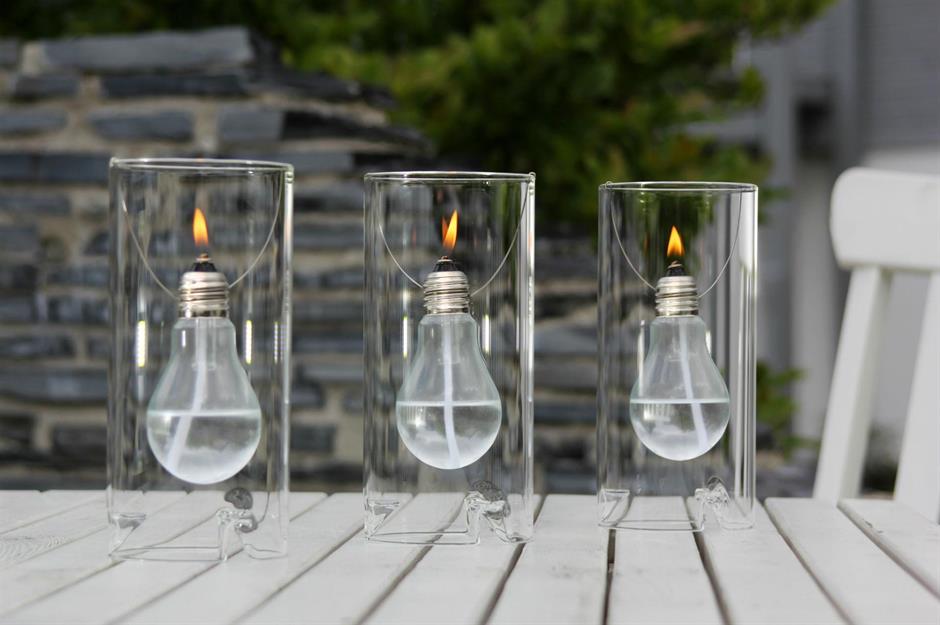 Pour the oil into the bulbs and hang them upside down in a cylindrical glass for a stylish charm. It will not only let them emit a soft flickering glow to your garden but also give you an excellent opportunity to recycle your old-fashioned bulbs with a modern touch.
Add Glass Brick Lights
Some garden decor ideas are so time-consuming that, when you hear about them, you tend to give up the entire idea of adorning the space. But don't abandon it just yet because if you want to light up your garden beautifully and effortlessly, we have come up with an effective solution!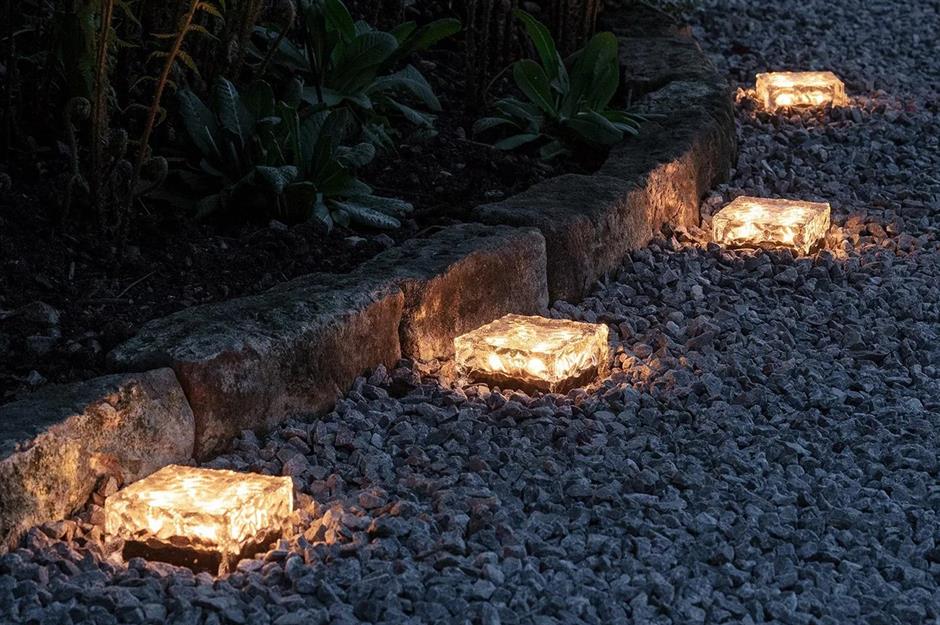 Invest in solar-powered brick LED lights, which you can place almost anywhere in the yard to light up the ground. All you need to do is arrange them properly, and they will light your way. They are a great low-impact, fuss-free lighting idea that can easily enhance outdoor floor visibility.
Style with Some Glowing Orbs
Light-up orbs have become commonly used decor items due to their perfect resemblance to the moon. Keeping them beside your bed brings you peace and makes you feel more at ease. Not to mention, they instantly beautify and brighten your room, too!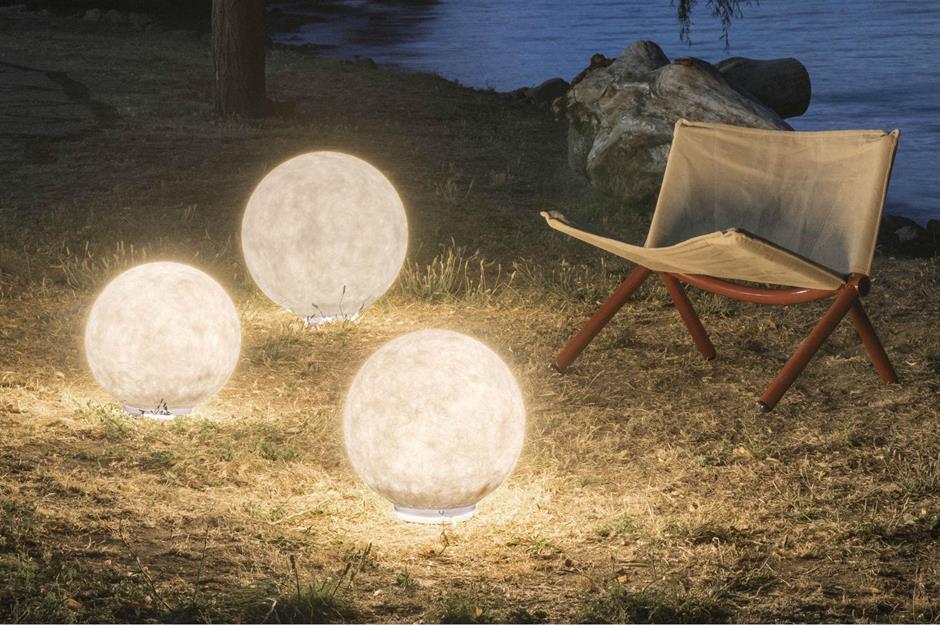 But now, it's time to use these orbs in a new light (pun intended) by placing them outdoors. Opt for several and put them in a circular manner or scatter them randomly. These solar-powered lights will undoubtedly make you feel calm and relaxed, letting you imbibe the beauty of your garden.
Install a Gigantic Lamp
When we plan to light up our garden dining space, we often think of table lamps or hanging bulbs, but how about taking it a notch up and embracing some innovation this time? An Anglepoise lamp can be a unique solution!
Outstretch the giant lamp from your wall to illuminate the dining space effectively. This statement piece comes with an in-built LED bulb and is sure to take the spotlight and turn heads. What's more; you can easily tuck the lamp back to save some space when not in use.
Light Up the Tree Stump
Huge tree stumps are often seen as an obstacle. But when you know how to decorate them properly, they will turn your garden into a magical place that would seem it's popped out of a fantasy series like Harry Potter. Remember "The Whomping Willow"?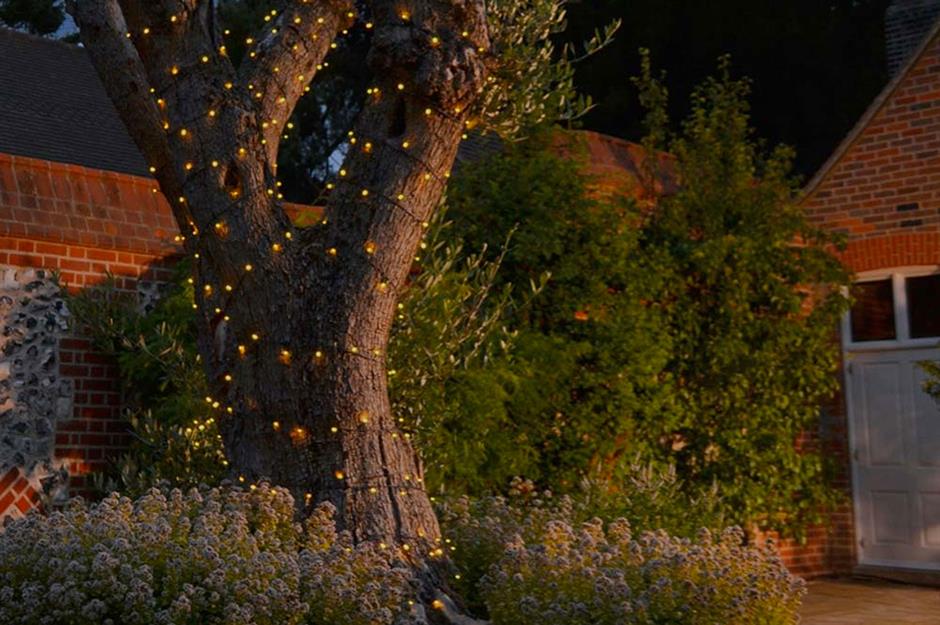 Hogwarts may not be real, but this little enchanting trick to light up your tree is. All you need is to wrap some battery-operated twinkling fairy lights around the tree, preferably golden ones, and once they light up, you'll see the magic!
Add Firepit-Style Lanterns
Lanterns come in different shapes and sizes in the modern age, and we're sure you know that. But what about a firepit-style lantern? Now that's something new and innovative! Thus, having a firepit-style lantern in your garden will no doubt impress all your guests in an instant.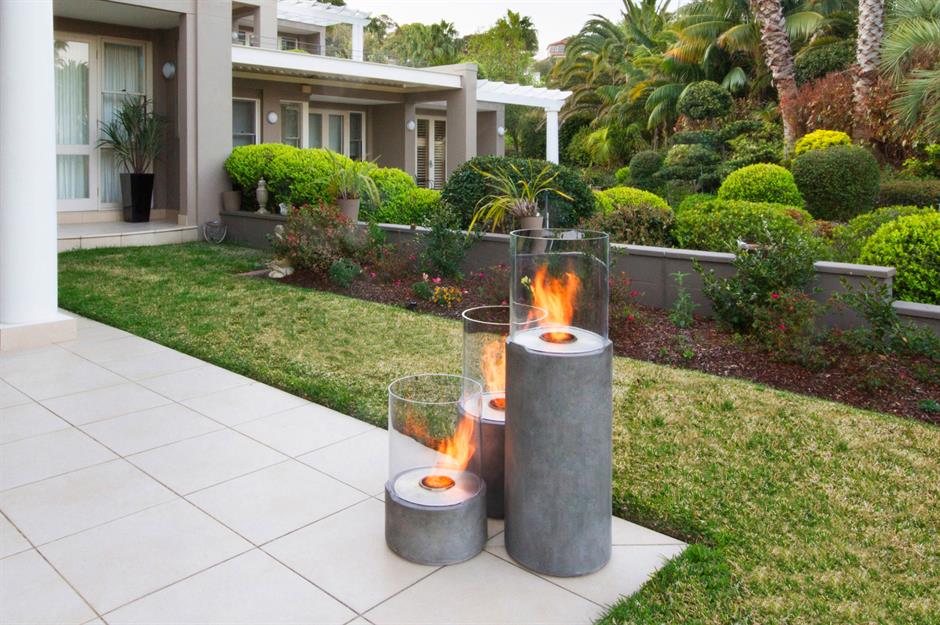 A lantern surrounded by glass with a graphite base and a flame inside looks not only enchanting but also adds a contemporary charm to your outdoor space. These elements come in different sizes, so you can easily arrange them in clusters for an enhanced look.
Go Minimal with a Filament Bulb
From ornamenting plants and pots with fairy lights to adding bird feeders to attract birds, gardens are a space that calls for many decor pieces. However, there are times when keeping it minimal and simple is all that matters, particularly when you have limited space to accommodate a vast garden.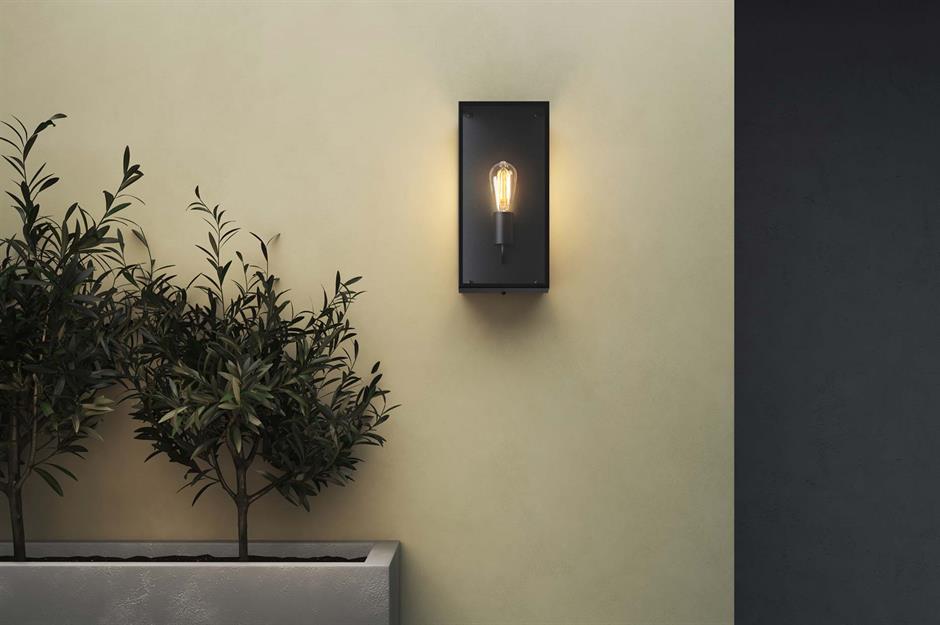 So, for a minimalistic vibe, you can attach a sleek industrial-style filament bulb to the wall with a black surround to render a more elegant appeal. It will not only make your space look effortlessly sophisticated but also strikingly stylish.
Add Moroccan-Style Lanterns
Like Chinese lanterns, Moroccan-style lanterns also allow you to incorporate a different culture and character into your garden that looks traditional and modern at the same time. It adds some exoticness to your green space and showcases your appreciation for the world's diversity.
So, take some Moroccan-style lanterns and place them on your garden's sidewalks. They exude a warm glow, featuring an effect akin to a firefly. In addition, your garden floors will be covered with enchanting shadows cast by the lanterns, making it look magnificent.
Put Shepherd's Hook to Use
Fairy lights and bulbs are essential for all spaces, not just gardens. They're so pretty that you'd want to hang them everywhere. But what if you don't have any support to hang them outdoors? Don't worry! We've got your back!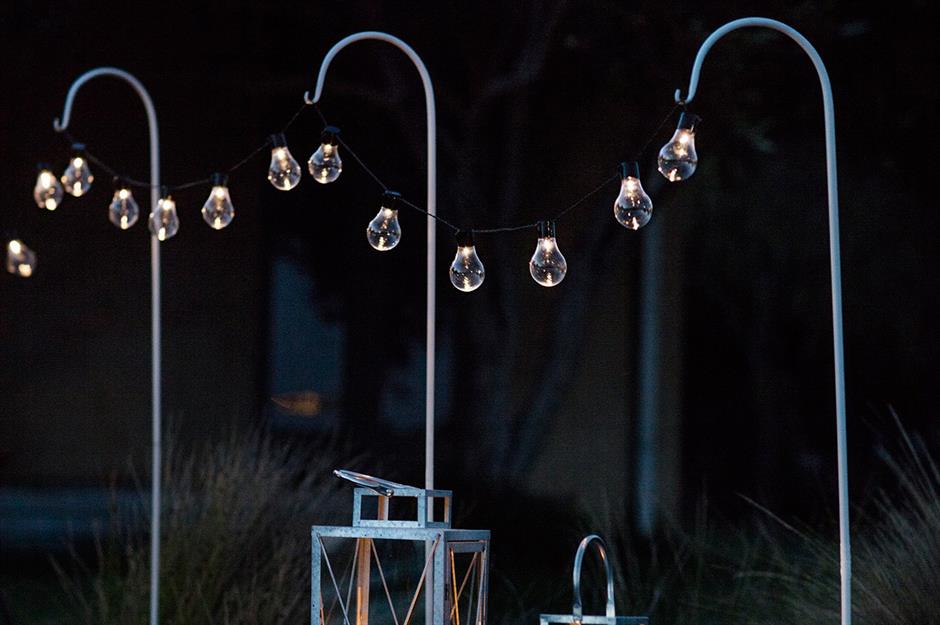 It's time to put your shepherd's hook to some use by hanging your sparkling lights in it. Their double-pronged base keeps them pretty stable, and for a more aesthetic look, you can spray paint them. Well, it's a lovely way to light up your walkway and up the ambiance.
Opt for LED Strip Lighting
Lighting up your garden's pathway and stairs is crucial as it prevents people from falling down while walking around the space. But if you're worried that, by adding lights to the path, you'll have to compromise its visual appeal, the trick is to choose proper lighting.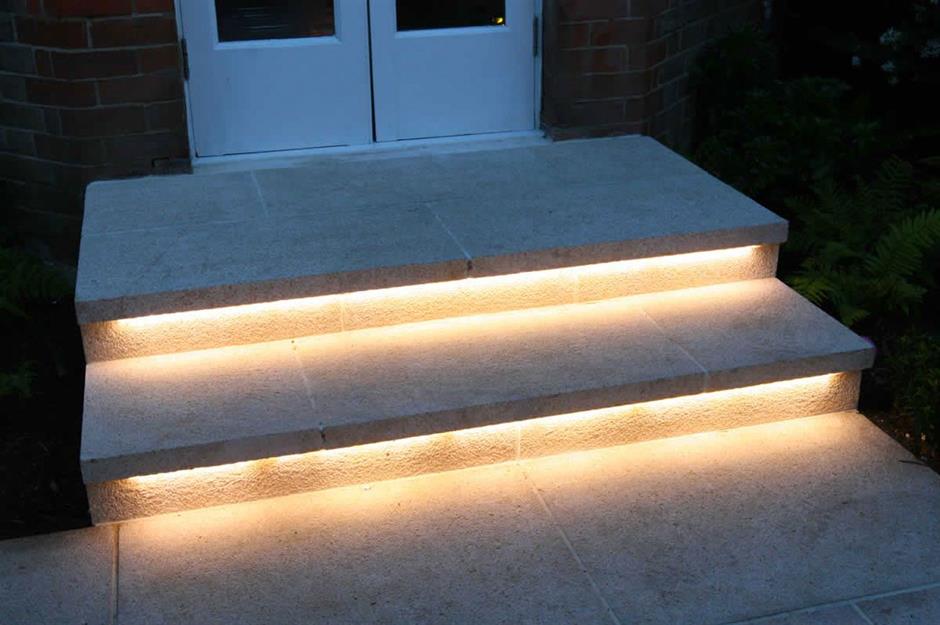 Opt for some strip lights that you can attach to the stairs and corners of the sidewalks as they gel well together. It will brighten the path when darkness falls, and you will be surprised by how pretty it looks!
Go for Some Magical Glow
Cute little mushroom plants may sometimes be a nuisance to your garden, but we bet you that mushroom lights won't. Although they look like real mushroom plants, they feature an LED light that spreads a magical glow around your lawn.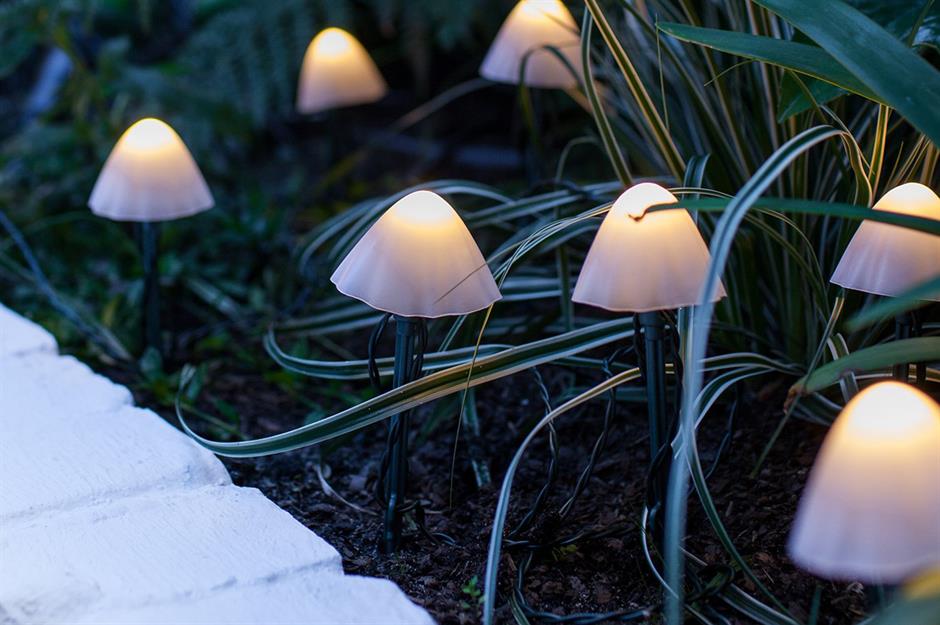 These subtle lights render a certain warmth and coziness to your garden. In fact, if autumn is around the corner, these lamps can be a perfect way to embrace the season. Their glow represents the spirit of autumn, and installing them can render your pathways a magical charm.
Glow it Up with String Lights
It's time to sprinkle the magical pixie dust on your garden with some string lights. So, just hang some of them in the pavilion of your garden and see how they add a soft glow to the space, making it perfect for a cozy evening.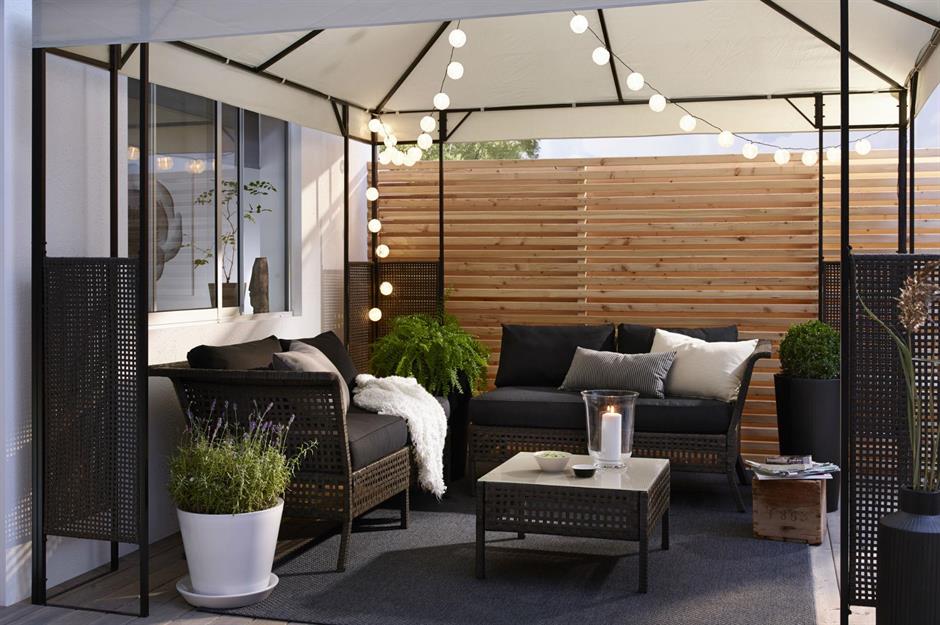 The best thing about string lights is that they're too classic to go out of style. They look so fine and polished that they infuse an ecstatic exuberance when placed outdoors. So, keep them as long as you can and let them accentuate the beauty of your garden.
Get a Portable Lantern
Do you stay in a vacation home or a rented house but want to decorate your garden? Well, here we have brought forth a solution for you all! Opt for a battery-powered portable lantern and light up the space whenever you visit it.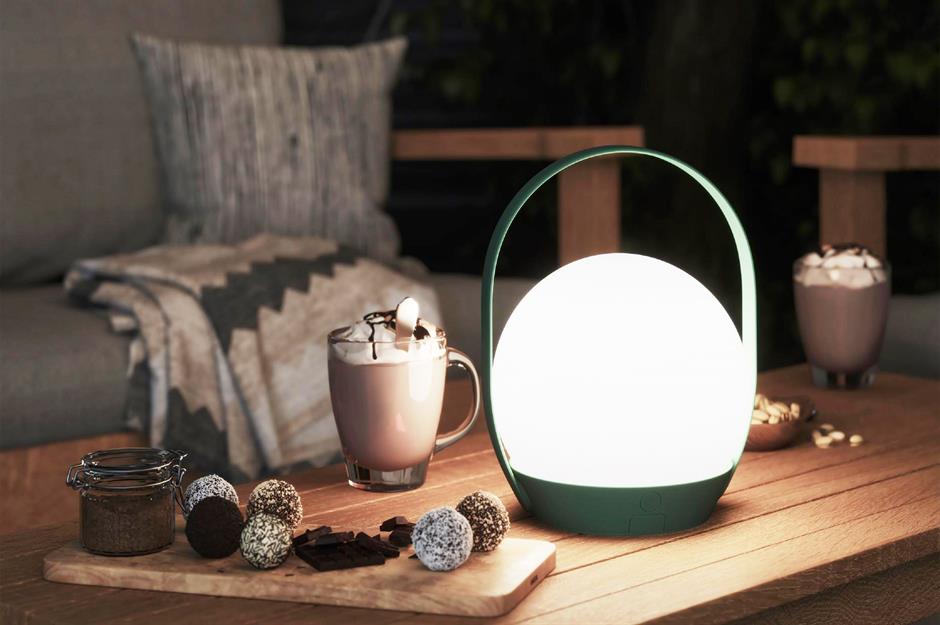 Having a portable lantern will allow you to carry the light easily to your lawn and add a bright illuminance to the space. In addition, the cool and ergonomic design of the lantern makes it easy to handle, rendering a coziness to the atmosphere.
Install Nautical Wall Lights
If your home is situated near an ocean or a beach and you are unsure how to adorn your yard, here's a great way to light it up. Invest in a nautical wall light that resembles a ship's bulkhead so that your garden's luminosity can gel well with the surroundings.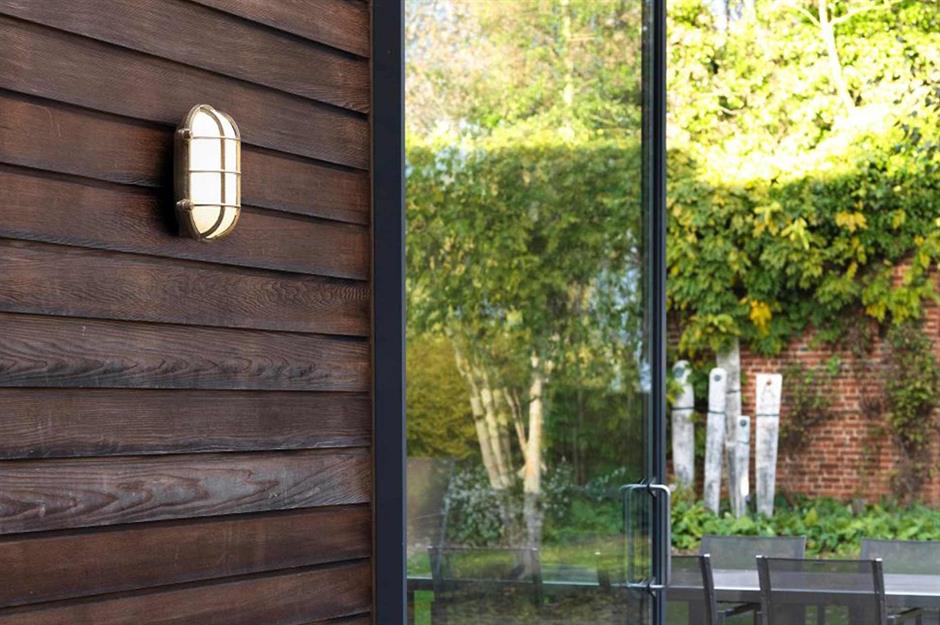 You can't go wrong matching your decor to your location. This light setup will not only let the outdoor space evoke a tropical vibe but also exude a coastal charm. In fact, the light's iconic and unique design will make it a style statement, perfect for your lawn.
Go for Natural Materials
The world has become more aware of the environment in the past few years due to the rising climate change concerns. So, one of the best ways to incorporate an eco-friendly lifestyle is to have a garden embellished with natural lighting fixtures.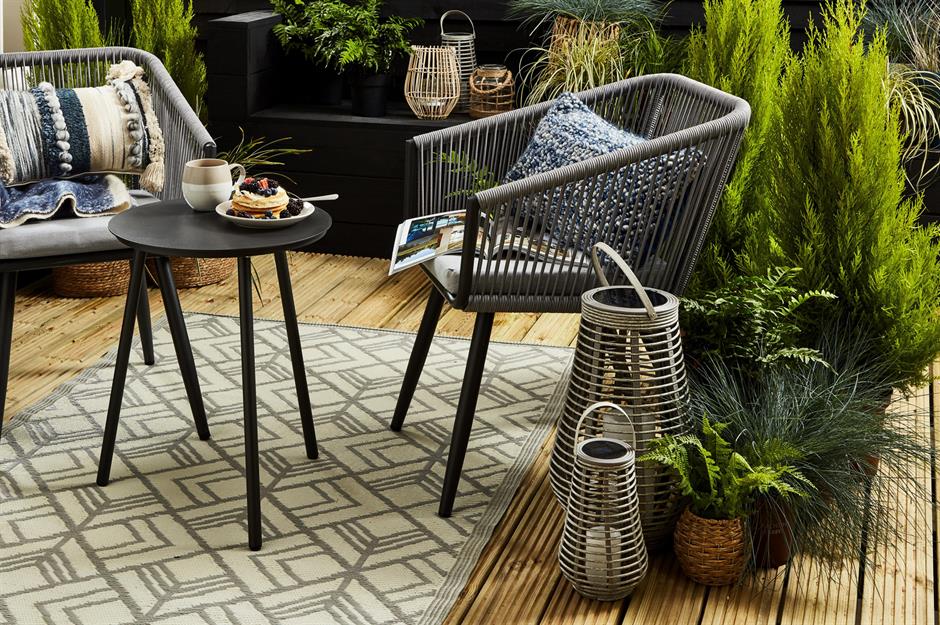 Look for lanterns and lamps that are crafted from organic materials. Ensure they are solar-powered so you can light up the outdoor sustainably without consuming much energy. Moreover, naturally made light items are highly durable, contributing to your garden's beauty for a longer time.
Add Depth with Layers
Why add only one type of light when you can combine different lighting styles and brighten up your garden ambiance? Take lamps, candles, Edison bulbs, and lanterns of varying designs and sizes. Layer them well so that they can create a unique display.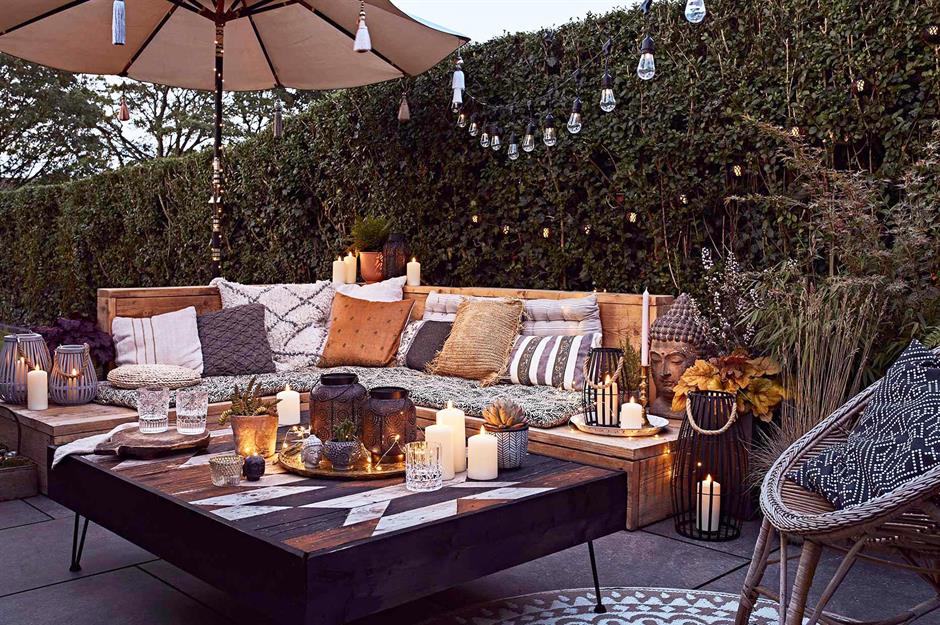 Mixing and matching lights will add a cozy vibe to your backyard space. You can simply have a dinner party, a warm lunch, or engage in intellectual conversations with your friends and have a good time! Don't go overboard, or it'll end up feeling overwhelming rather than calming.
Light Up the Planters
One of the best ways to illuminate your garden is by lighting your planters. It will not only beautify your outdoor space but also amplify the natural beauty of your plants and shrubs. So, wrap some twinkling lights around the planters and let them do their job.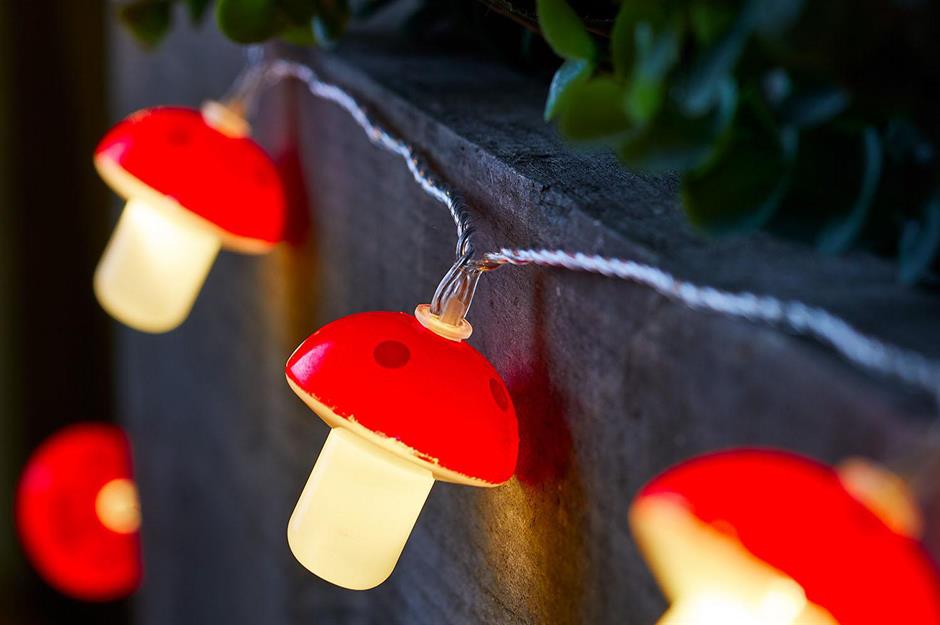 You can get some solar-powered LED lights or fairy lights and attach them to a transparent wire. It will give an unusual lift to your bedding plants and render them a bright shine, which is sure to surprise your guests.
Add Globe Glow Lights
If you want your garden to sparkle and take everyone's breath away, incorporate some globe glow lights and illuminate the space bright. The metallic sphere surrounded by twinkling lights on all sides not only makes it luminous but also invigorates a mystical charm.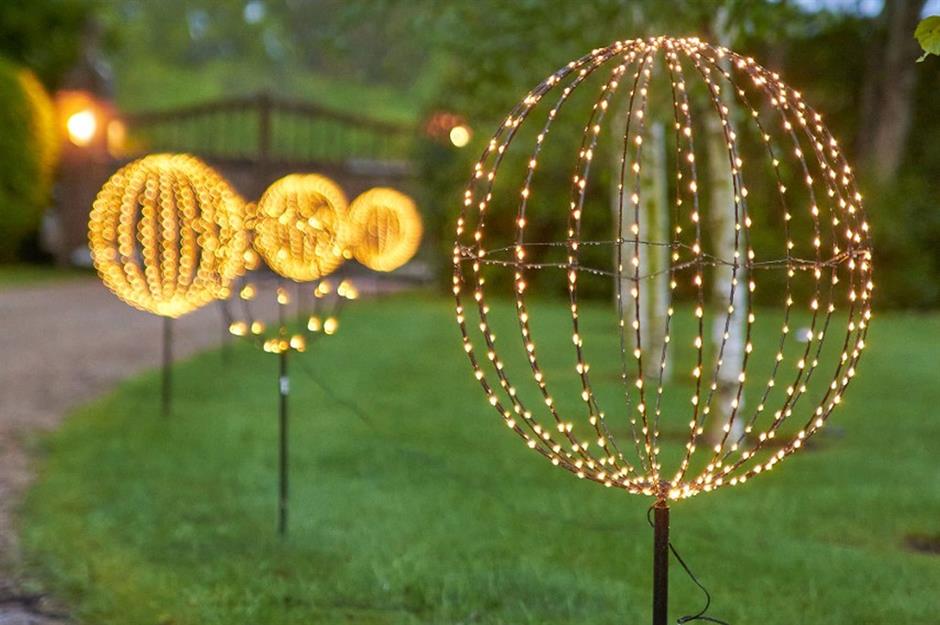 These lights are usually solar-powered, so they'll automatically switch on as dusk sets in, helping you save energy and making your garden more environmentally conscious. Moreover, the gorgeous display of the lights on the globe will make your entire pathway glitter with gold and turn everyone's heads.