Great Farmhouse Style Ideas For Your Home
By Goodness M April 10, 2022
---
Organization of decor brings coziness and warmth to your home. The popularity of farmhouse-style decor is increasing in most households. It creates a beautiful style for your home that is functional. We hope to help you create the farmhouse home of your dreams.
Farmhouse Baskets and Bins
Baskets or bins create farmhouse storage in an organized manner. You can choose any basket for storage such as wire baskets, crates, soft baskets, or metal bins. The shapes and sizes of the baskets or bins can be chosen to cater to different rooms in your home. While the kitchen can use the baskets for holding spices, the bathroom can have its baskets for holding towels or toilet paper. They're handy for storing unused blankets in the bedroom. In addition, small items like TV remotes can use the baskets for storage in the living room.
Creative Storage for Your Walls
When you find yourself running out of floor space for more furniture, use a good wall organizer or storage option. Wall storage options can be chosen from tin, wire, wood, or wicker which makes a perfect match for your farmhouse style. Also, a customized look for your storage is created by mason jars and shelves. They are used in your home office to store your paperwork. In the bathroom wall storage can be used for storing towels, soap, and bath clothes. Different types of spices in your kitchen can be lined up on the wall storage.

Rustic and Farmhouse Style Organization Farmhouse furniture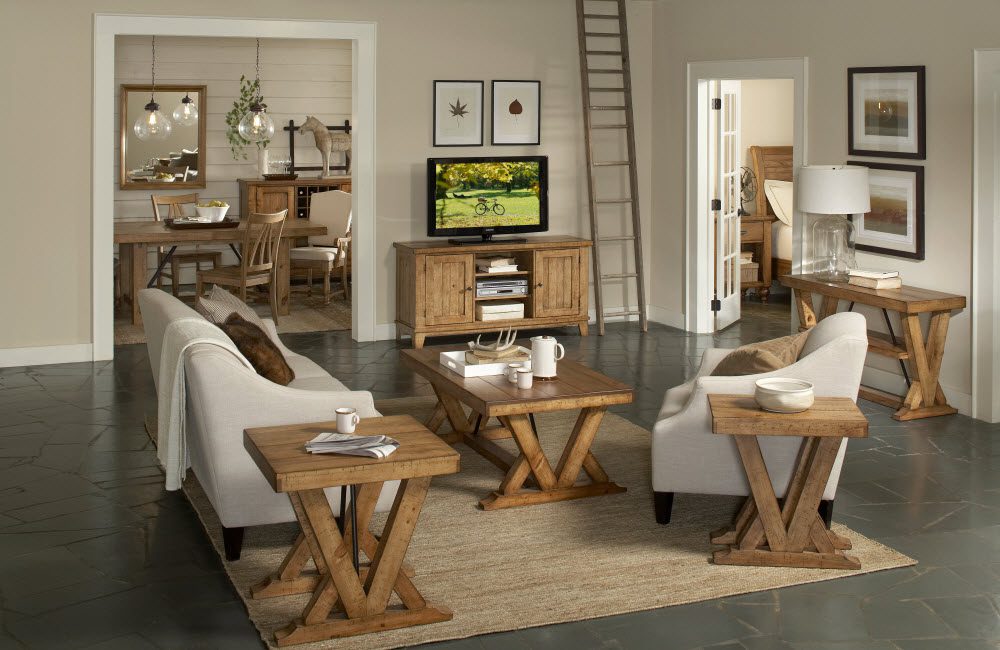 This farmhouse storage furniture is perfect if you need larger spaces for the organization of your home. Wood and metal are options that you can use. To match your cabinets and decor, farmhouse organization is preferred by most people. Furthermore, the fact that the farmhouse organization furniture fits anywhere in the house makes it the most versatile furniture option in your home.