40 Ways To Use Every Nook And Cranny For Extra Storage
By Abigail T October 14, 2021
---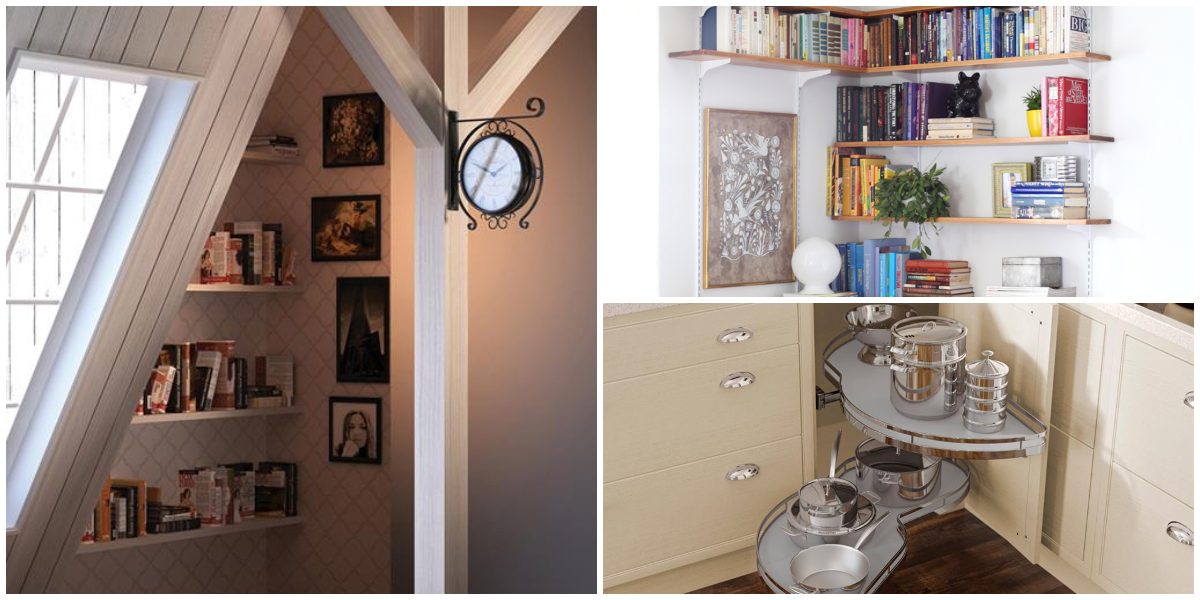 Storage space is one of the many criteria that help make a house more livable. If you have a lot of stuff, or young children with lots of books, toys, and clothes, you will need somewhere to store all of it neatly. Most houses and apartments come with built-in closets or shelving units. If you don't have a ton of furniture, you will probably have a room or garage for your extra bits and baubles. If the place comes furnished, you will most probably have wardrobes, shelves, drawers, and cabinets to use. We have a not-so-secret secret: there is more to your house than meets the eye. The spaces we mentioned aren't the only places you can store your stuff! No matter how large or small your living space is, we have collected a list of really cool options.
Under the bed
This hack may not be revolutionary to some who are already storing things like bags and suitcases under your bed. But this is a way to make everything more organized and even give you the ability to keep other things down there.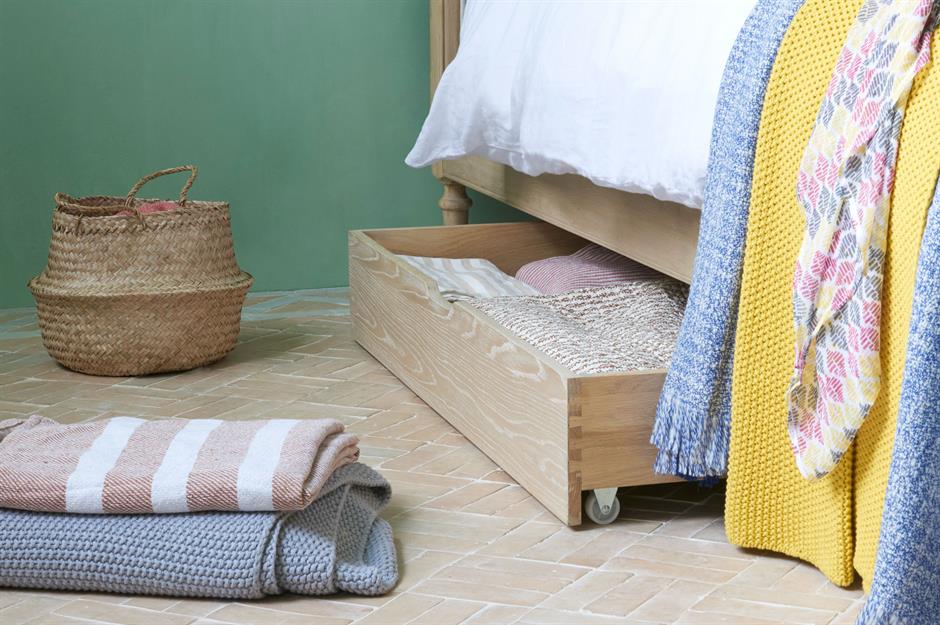 Make use of the space under your bed by purchasing drawers on wheels. Yup, they exist! These not only keep everything tidy, but they are also clean and allow room for things you normally wouldn't keep under the bed, like sheets or hand towels.
Slider shelves
Here's a little something you can DIY yourself. If your spice rack is abounding with spices to the point of overflowing, you may want to consider installing a slider shelf. They are discreet and keep your containers way neater than spice racks.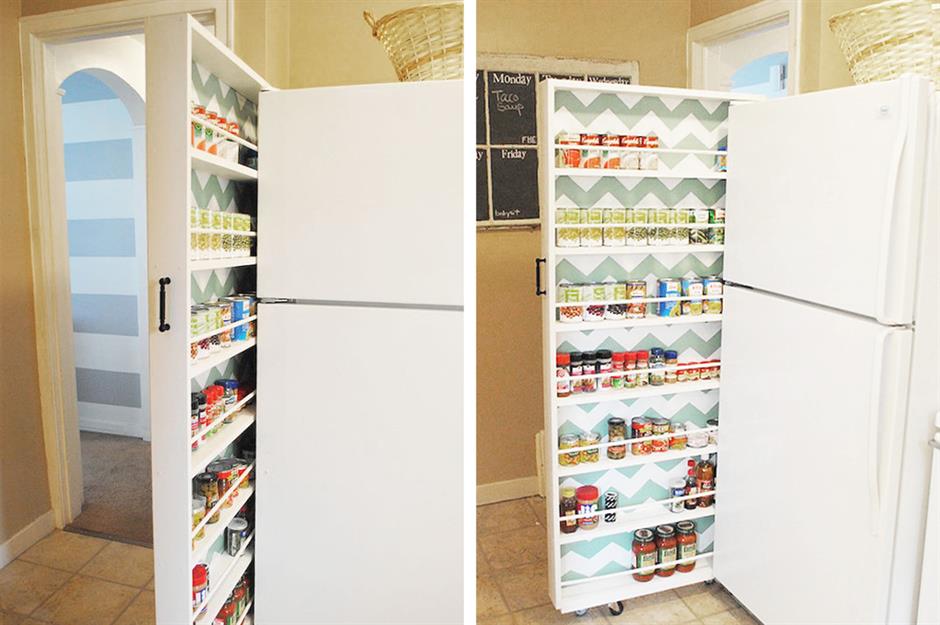 The best thing about this is that it goes right next to the fridge and slides in when not used. No more rummaging around the spice rack for that one bottle of turmeric. Simply slide the shelf out and see all of your spices on display.
Wall of spices
If a gliding wall of spices isn't appealing to you, or if you don't have enough space for one, then this next trick may be an option. Turn one of the walls in your kitchen into a spice wall, and have everything you need within reach.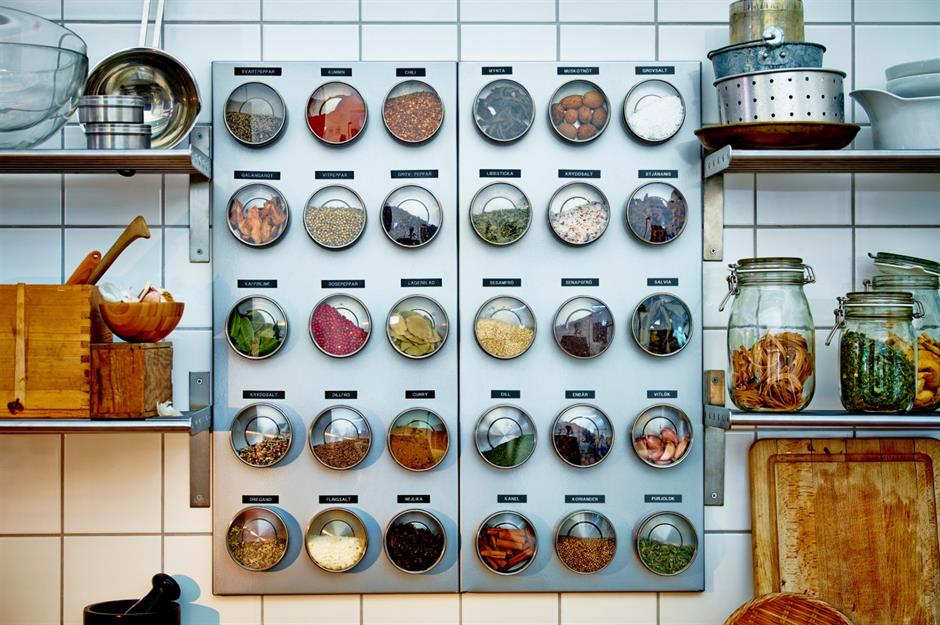 Of course, it doesn't have to look as fancy as this one. You can adjust to your means, even just mounting a few rows of shelving onto the walls. This clears up your countertops and lets you see all your seasonings and herbs clearly.
Door storage
Doors are extra storage spaces waiting to be used. Coats and belts aren't the only things that can be hung on the back of the door. You can also keep items such as shoes, toys, or even toiletries. Take your pick!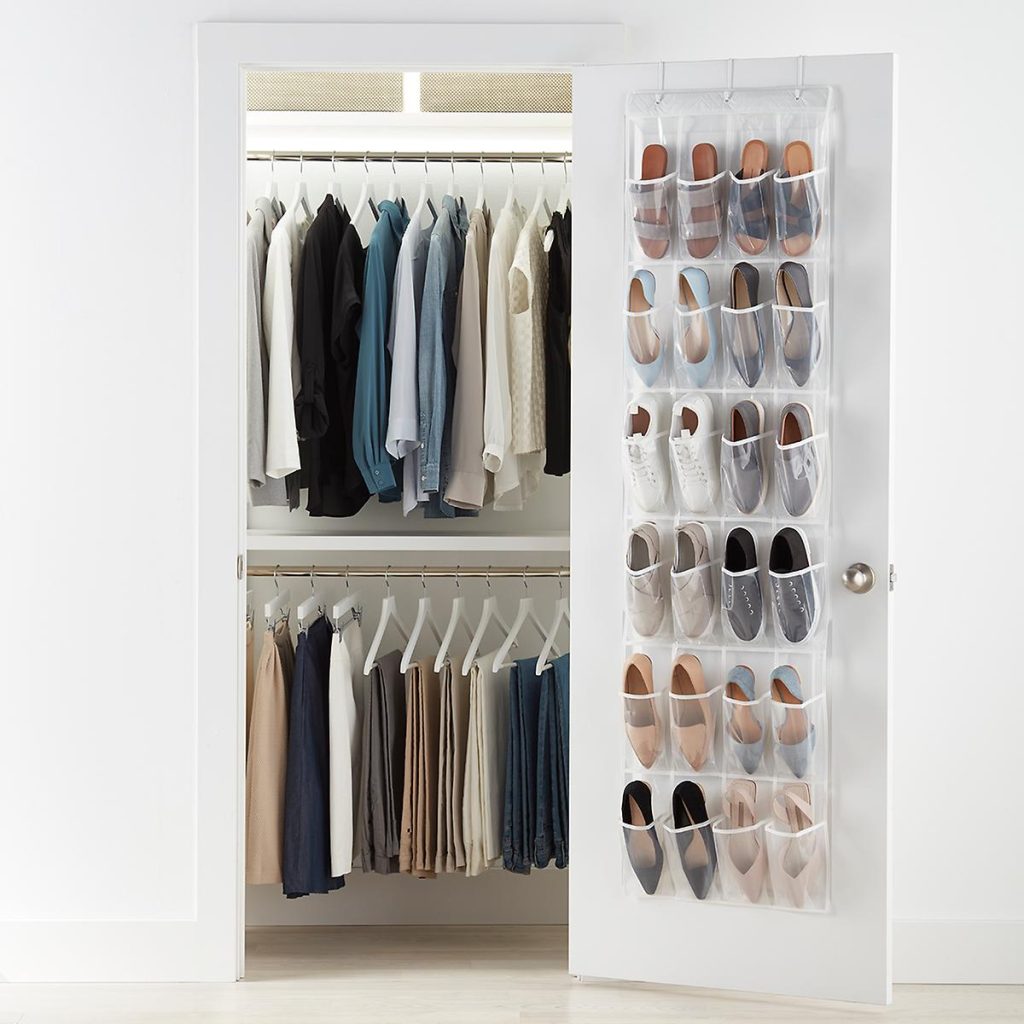 Hanging shoe organizers are available online or at your nearest housewares store. The installation takes two seconds, making it the easiest suggestion to implement on this list. It makes more space to put your shoes, beauty products, or other tools.
Bikes on the wall
Bikes very easily take up space in a garage, even more so when you have multiple bikes. Trying to maneuver your car in and out is exponentially more difficult. This next trick may seem a little of a safety risk, but not when installing everything properly.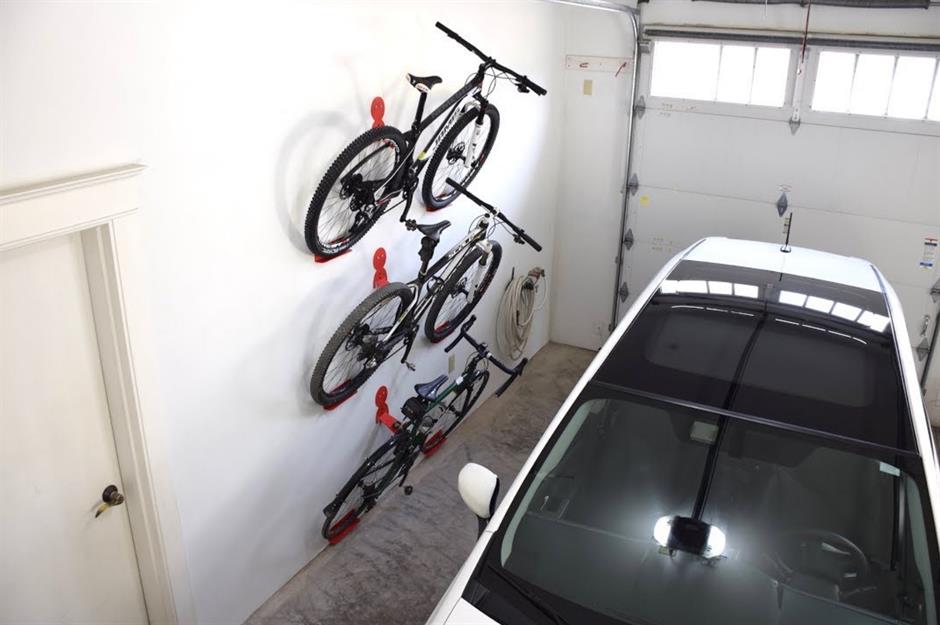 You can purchase sets of bicycle hooks to install on your garage wall. Then, mount your bikes on the wall so that the garage floor can then be used for other storage. If you're careful to fasten everything correctly, they won't fall!
Shelf hooks
Sometimes, you just have too many mugs and utensils. They don't all fit on the shelves or drawers in the kitchen, so what do you do? Well, one hack is to attach hooks to the bottom of your floating shelves.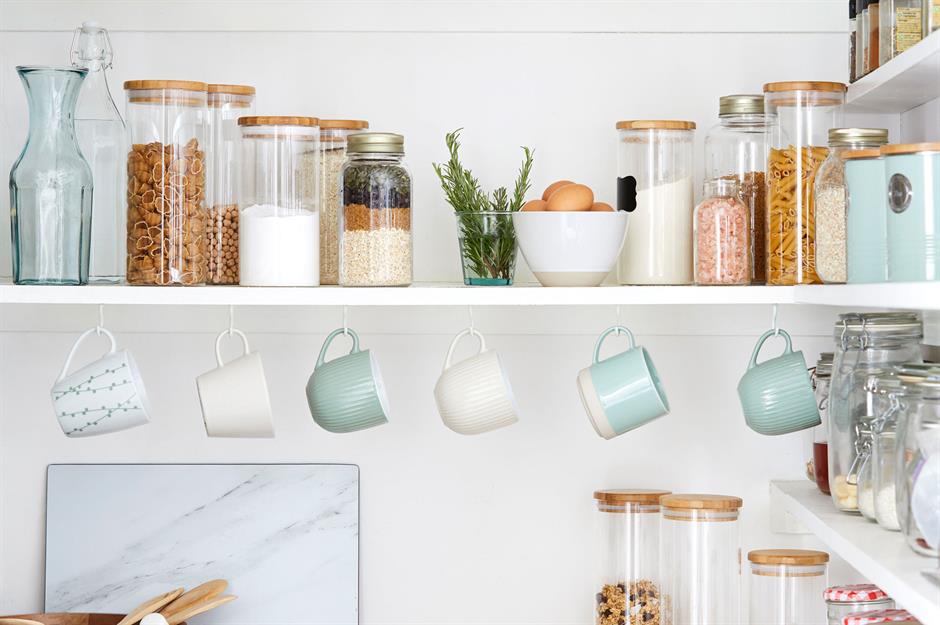 This helps free up space in your drawers and cabinets for other things, and you can reorganize your kitchen more efficiently. Screw on your desired number of hooks under your shelves. You can store your mugs, dish towels, and spatulas.
Ottoman storage
We know this one is well-known and loved, but it never hurts to mention it! Ottomans are a great storage space because they also double as somewhere you can sit. They go best in a tucked-away corner or against the foot of your bed.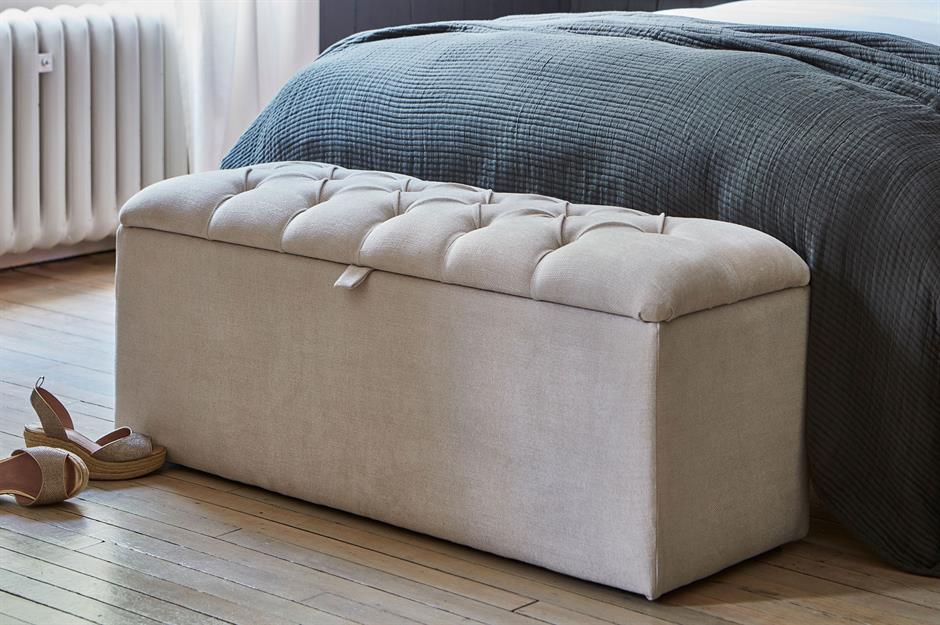 Use your ottoman to store things like bedding. Sheets, mattress protectors, blankets, and duvets tend to take up a lot of cabinet space because they're so bulky. But in an ottoman, they are discreetly tucked away. Having one or two around can help a lot.
Cupboard tops
If there is enough space between your cupboards and your ceiling, why not use it for more storage? Instead of letting the tops gather dust, you can fit in boxes to store more things; ideally ones you don't use very frequently.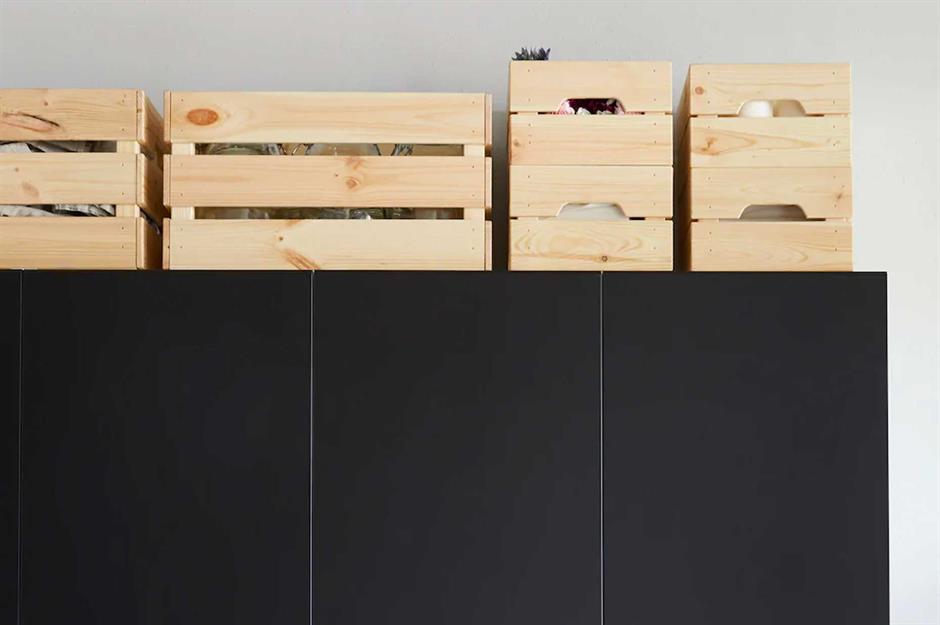 To make the space look more elevated, you can also use wooden crates instead of plastic boxes. This gives your home a more aesthetically pleasing look while also keeping all your things neatly organized. Pretty doable, right? Our second-easiest hack!
Fireplace rework
Do you have a non-functioning fireplace in your house? Turn this unused and potentially hazardous area in your home into an entertainment unit. The aesthetics are incredible, and you have an out-of-the-way place to put your records, books, and movies.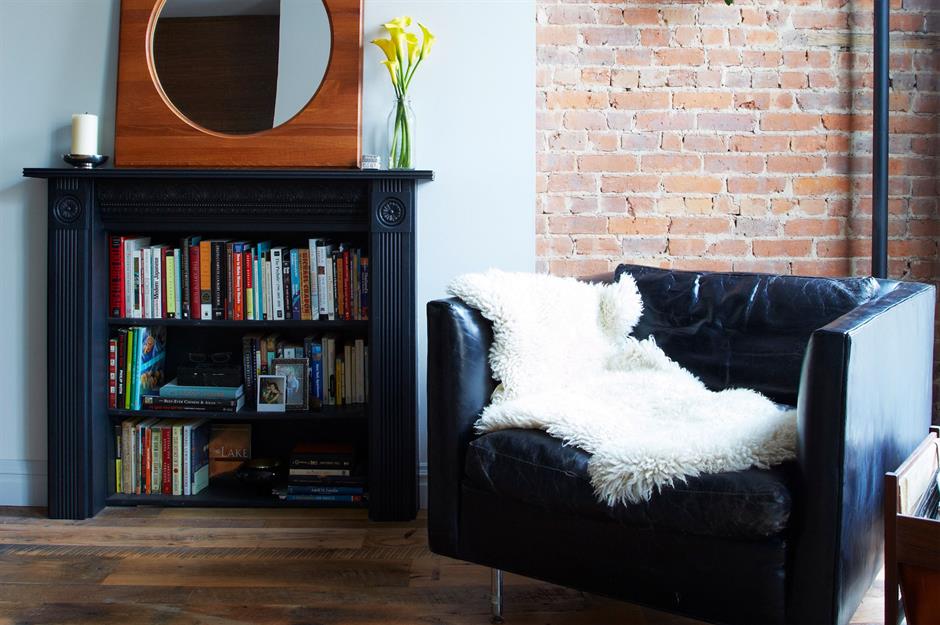 Measure out the inside of the fireplace and install racks accordingly. That space can function as a bookshelf or an area for your gaming console. You can even use it for display, placing photo frames and various pieces of art on it.
Kitchen carousel
The corner cabinets in a kitchen can be an awkward space to store things. They're too small for pots and pans, too low for bottles and cans, and the sink's piping is often in the way. But a carousel can change everything.
Pull-out corner carousels are a great way to make storage in a corner cabinet tidier. Use the uppermost tray for your favorite pieces of crockery, and leave the bottom tray for things like sieves or rarely used things. Then you can actually use that corner cabinet!
Open shelving
If the hooks under the cupboards from earlier aren't to your liking, maybe this next trick is a little more up your alley. Instead of hooks to hang stuff on, why not install open shelving under your kitchen cabinets?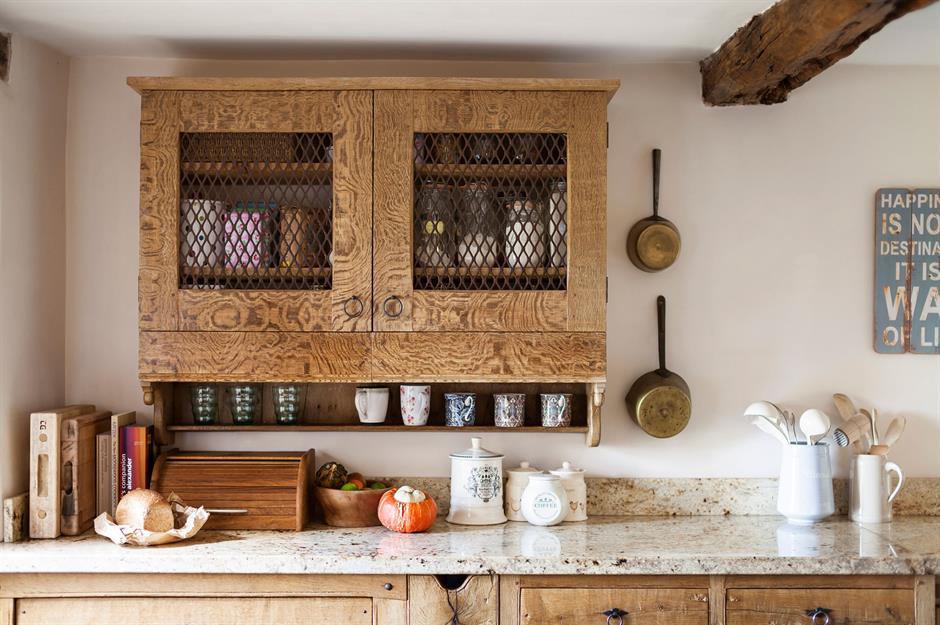 Open shelving is great for storing any extra mugs that don't fit in the cupboard. You can even use it to display all your spices or your jams and honey. This is one of those super versatile hacks that let you use your imagination.
Using alcoves
Alcoves aren't only for installing seating areas. They also don't have to be that spot in your house that accumulates random piles of junk. Whether it's an alcove in the bedroom or the bedroom, installing a few floating racks can go such a long way.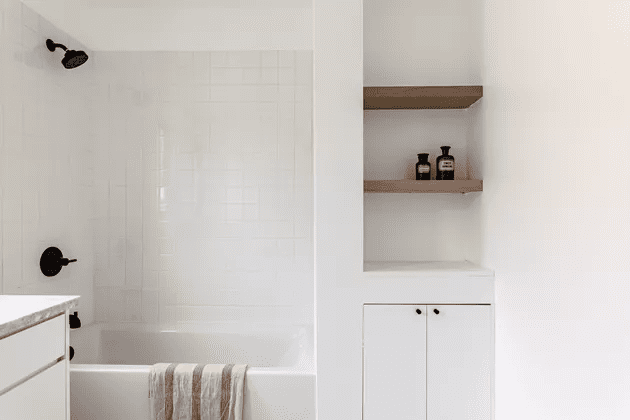 In the bathroom, put racks or extra shelves in the alcove to store things like extra towels, bathroom mats, or toiletries. In the bedroom, do the same thing to create more space for clothes or bags. See where we're going? Endless possibilities.
Storage under the stairs
Some of us don't have a cupboard under the stairs, but can still make that spot useful. With a combination of floating racks, built-in drawers, and boxes, the previously empty area can hold a lot more than most would have imagined.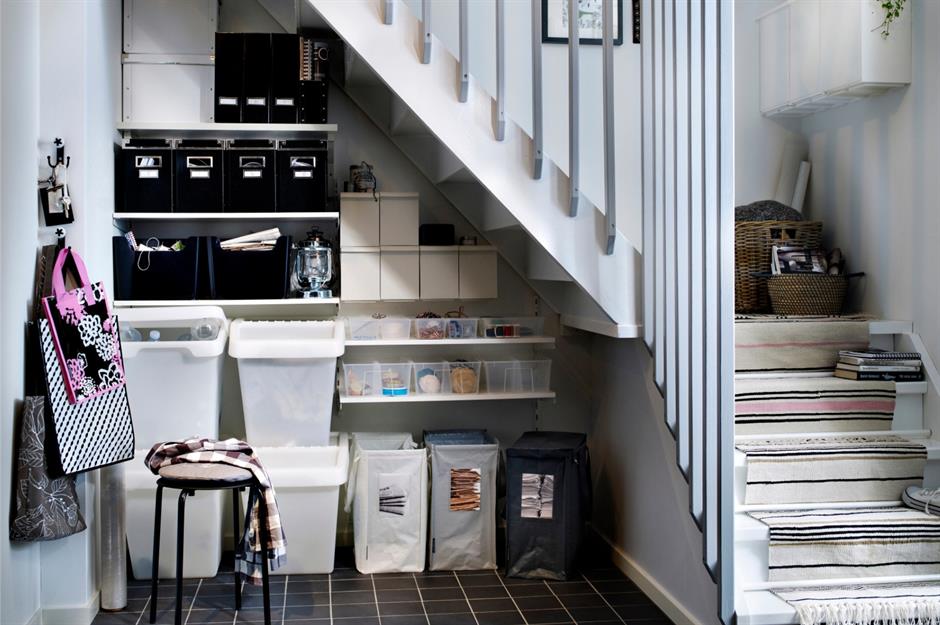 Just look at how much stuff is contained in these boxes and shelves! Deciding what to put in there would be like playing Tetris or Legos. At the end of the day, you will be glad you did this when you realize your stuff is better organized.
Russian doll handbags
Too many purses? That's not a problem. There's no such thing! It's all about storing them in the best and most clutter-free way, so that they're not just lying around. A handy trick is to make Russian dolls out of your bags and purses.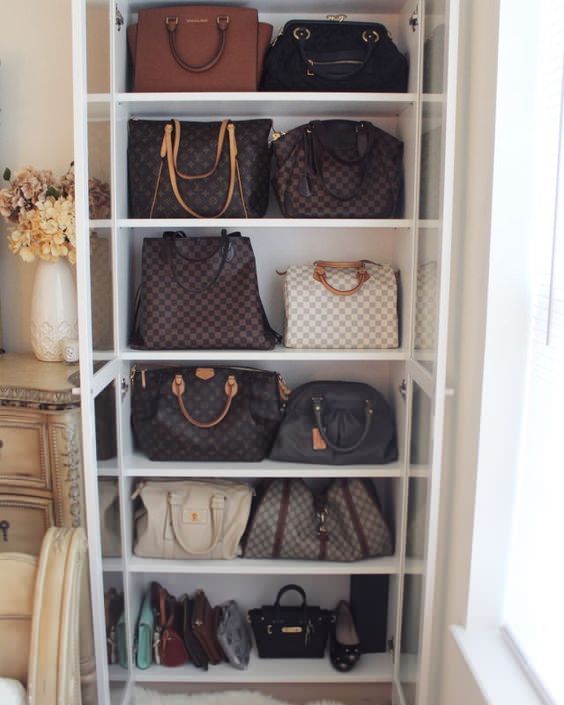 Yup, put one handbag in one purse, and you're good to go! It makes for fewer items to store, which means you can easily store two things in a single space. You can take it a step further and put the purse in it inside a larger bag.
Ceiling storage
Bet you've never thought about using the ceiling as storage! With a little DIY action, you can make all that wasted space into something super useful. This is a solid option if you have a tall garage. YouTuber AdamDIY shows us how.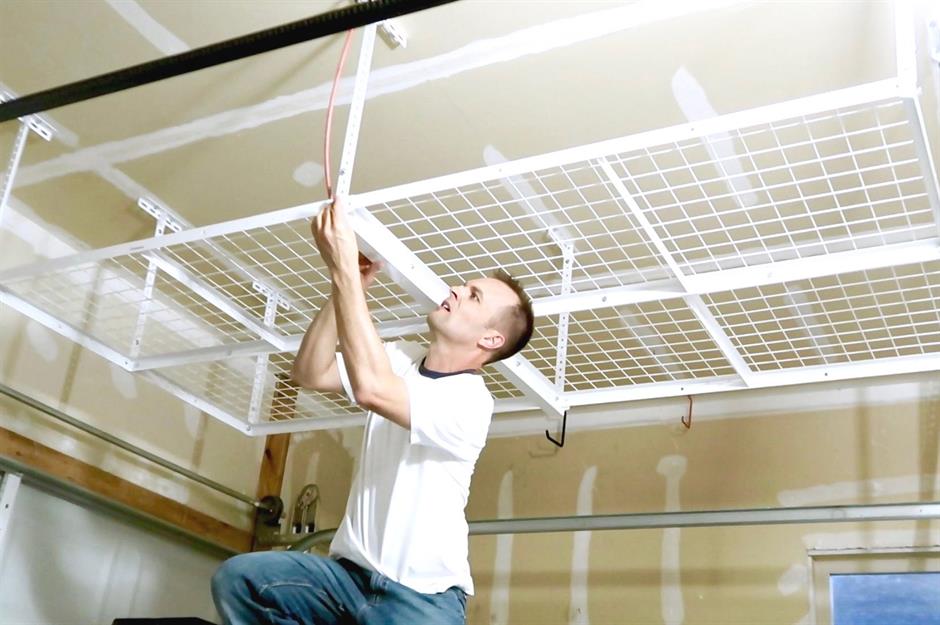 You can purchase ceiling racks from any hardware store. Once installed, you will have space for the things that normally lie on the floor in the garage. Things like toolboxes and Christmas lights you might only use once a year can be safely put away.
Utilizing the eaves
This next trick is for those of you who have rooms in the attic of your house. The eaves in attics often go bare because of the awkwardness of the size as well as angle. But you can turn it into storage too!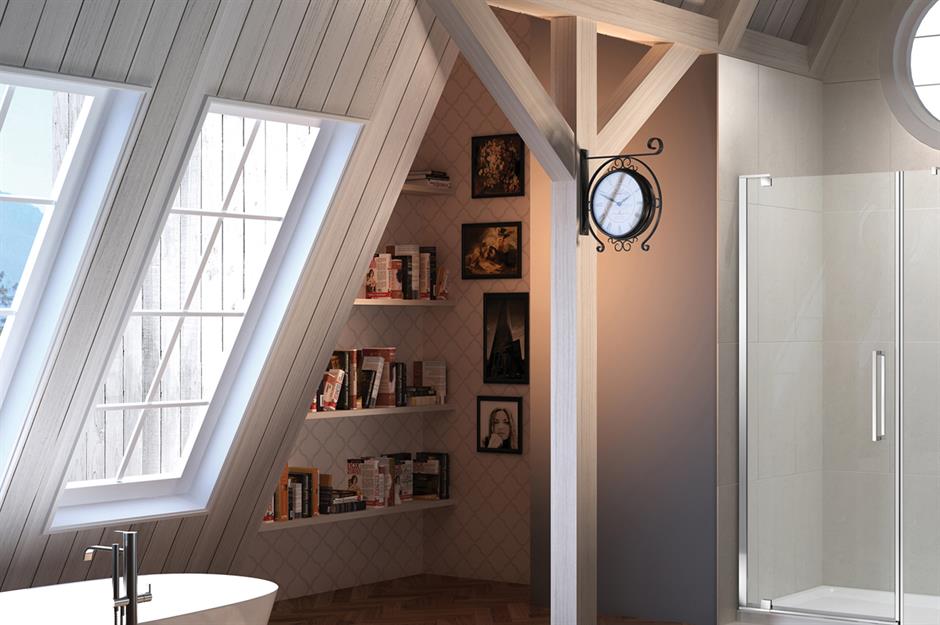 Install fitted cupboards on the eaves, and you have yourself a book rack and display shelf. This makes use of the slopes, adding character to the rest of the room. Whether it's books or photo frames, the room will look more elegant.
Pot lid slots
The backs of front and back doors aren't the only doors where you can add extra storage. You can do the same thing to cabinet doors by installing slots for your pan lids. These Joseph Joseph ones are a good option.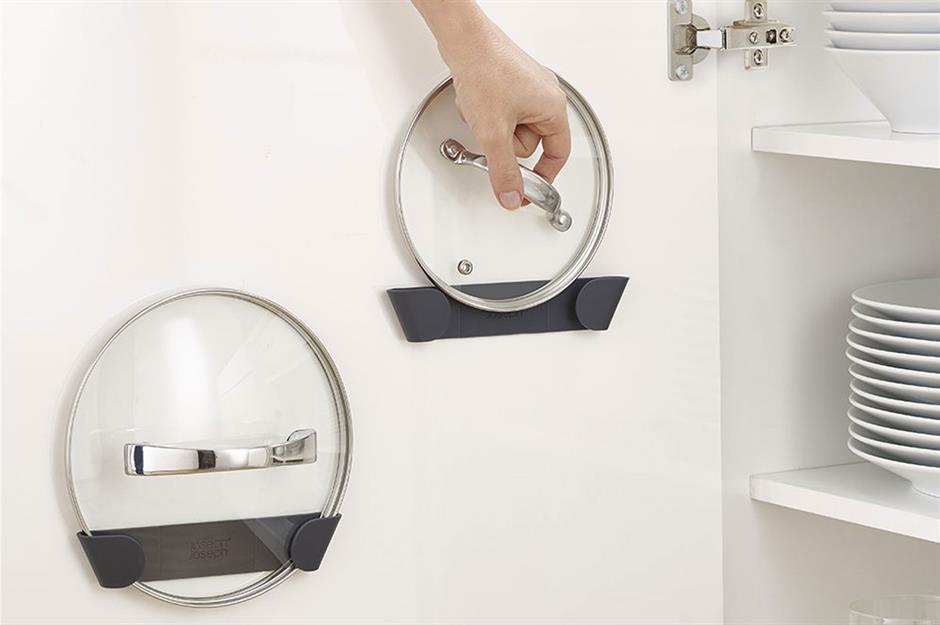 Pot lids are notorious for making storing pots difficult. Often, they don't fit in the cabinet with the lid on; then, you're left with a mess of mismatched and lonely items! This hack is handy and helps you avoid any confusion.
Shower corners
If your shower is a little tight, you may find it difficult to find a spot to keep your soaps and shampoos. Right now, you might be bringing your soap in and out every time you shower. Well, there's no more need for that.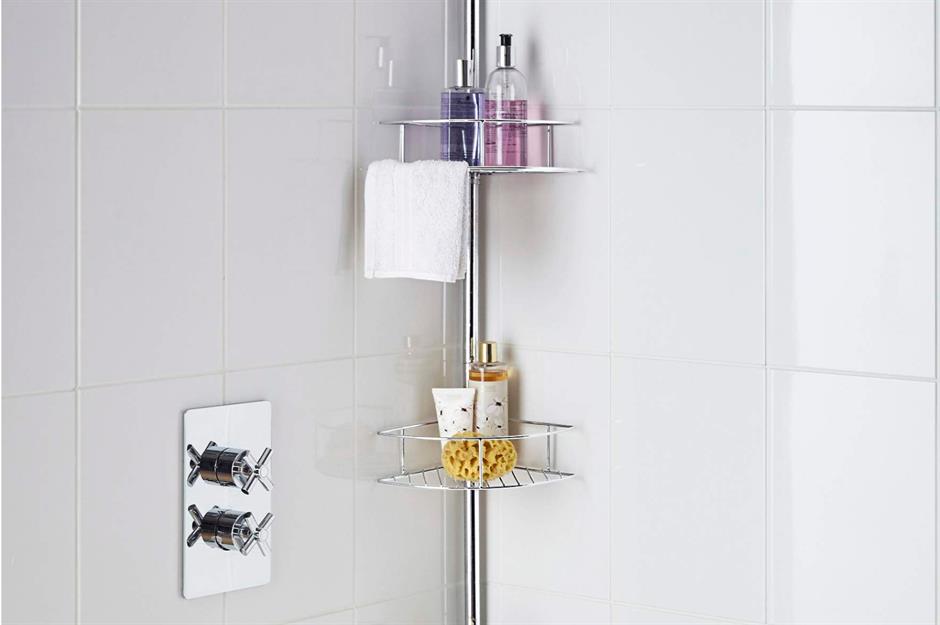 You can make the most of your tiny space by putting up a corner cady against the corner of your shower. You can get a rod that sticks to the wall so that you won't have to drill any holes!
The space under the sink
Most sinks come with a built-in cabinet, but that's not always the case. If there is a space below your sink, why not install shelving that goes around the pipes? This way, the shelf is close to the wall and does not take up room.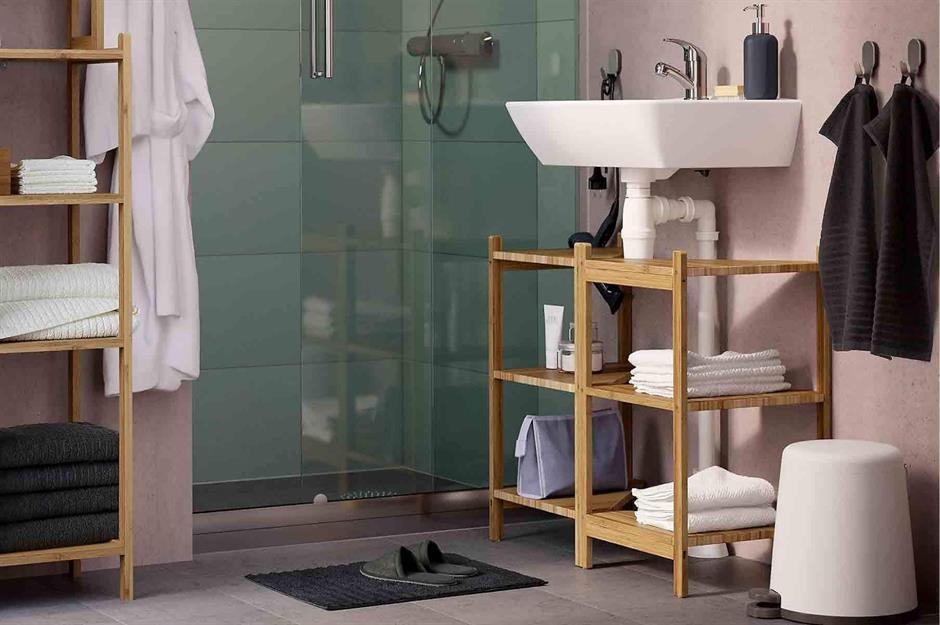 There are many options you can find for shelving units that go under your sink. They are specially designed with a space where your sink's piping can go. We highly recommend this method of adding storage where you expect to have it.
If you're not a fan of the exposed storage under the stairs, you can also create built-in cupboards in that space instead. This method does make things look cleaner and keeps everything you don't want other people to see tucked away.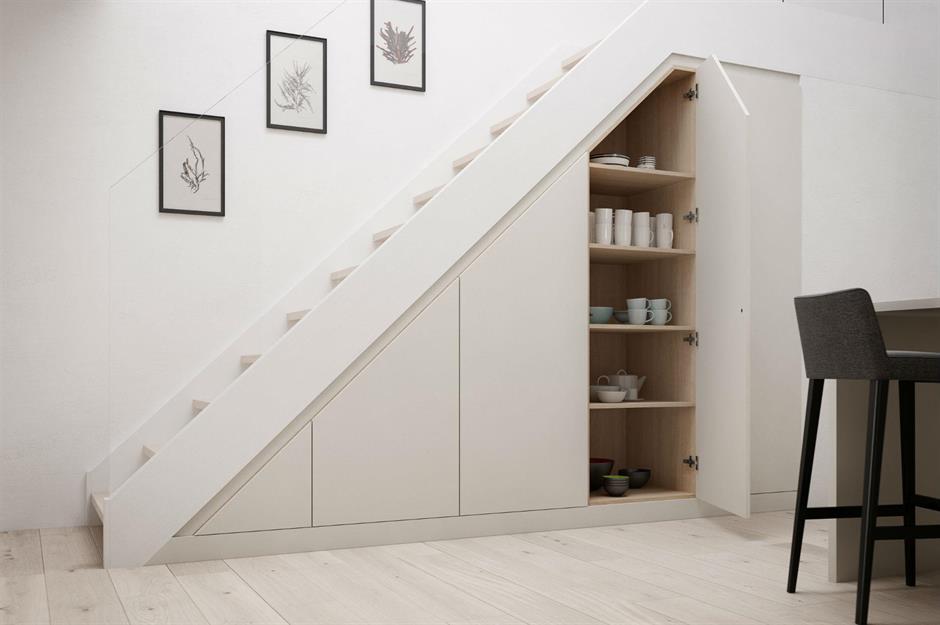 Hidden cupboards can be used for a variety of things. You can store everything under there, from shoes to extra cushions to Christmas ornaments. The best thing is, it doesn't matter if the inside is messy—it still looks neat from the outside!
Use kitchen corners
Just like you can utilize the corner in your shower, you can also make use of the corner in your kitchen for extra storage as well as a prep area. Ask to see a corner unit the next time you visit Bed, Bath & Beyond. Or surf the web for one!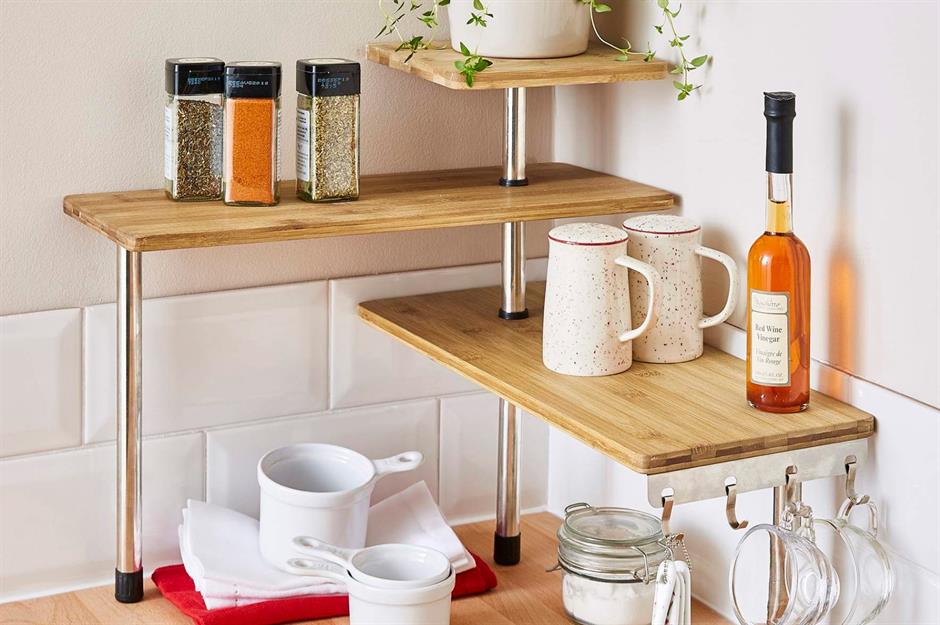 Corner units are great in the kitchen. In addition to giving you additional workspace, it also allows you to store more. This one serves as a worktop, spice rack, and even cup storage! So what are you waiting for? Head to your nearest furniture store now.
Install shelves above doors
We've shown you how you can create space in the ceiling of your garage. Doing the same in your bathroom is just as useful! Install racks above your bathroom door to instantly create additional storage for all your bathroom amenities.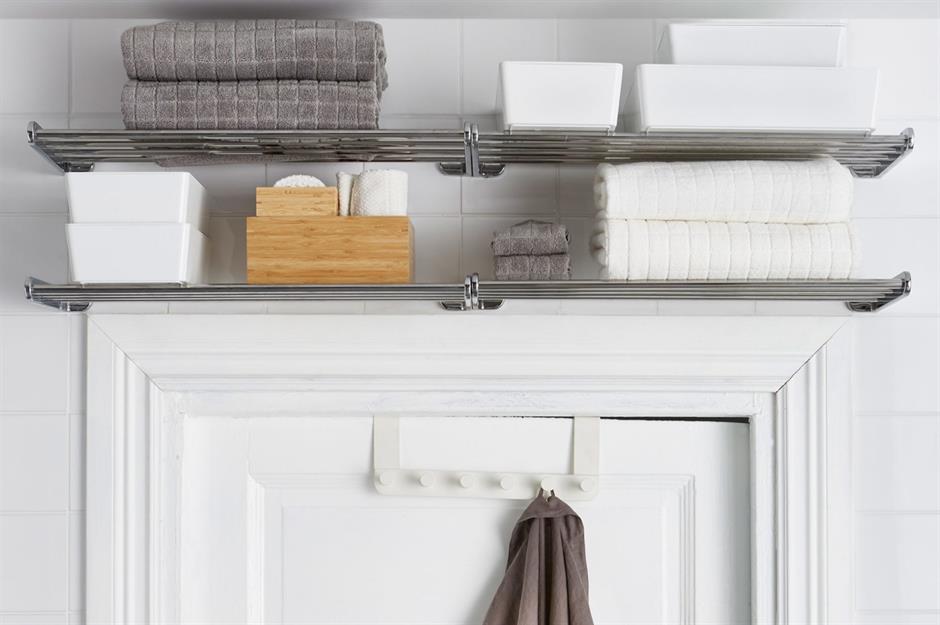 Here are just some things we suggest placing on your new above-door shelving unit. Extra towels, extra bathroom mats, toilet paper, and face towels. Of course, make sure you have someone tall in the house that can reach up there!
Store inside the stairs
You've seen enough storage under the stairs. Now get ready for storage inside the stairs. Yup, you read that right—inside. This may take a little bit of work, especially if you're trying to do this to your existing stairs. But it will be worth it.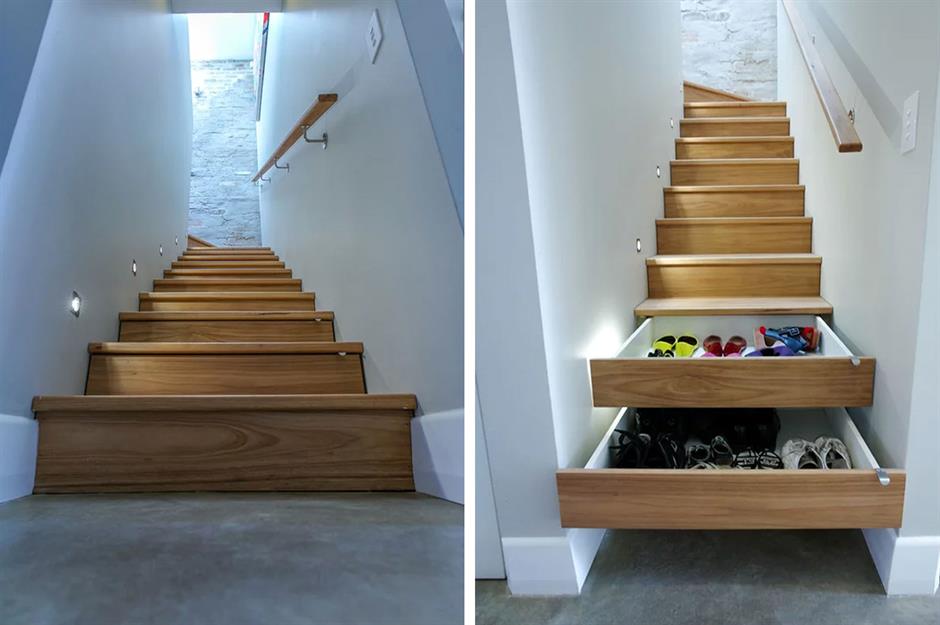 Turning each step of the stairs into drawers is so handy! You can store shoes so that they don't just messily line the doorway or the mudroom. Each member of the house can have a couple of steps dedicated to their shoes.
Overhanging fridge shelf
Another great way to use the space around your fridge is to put up an overhanging shelf on the side that faces the room. These are perfect for storing condiments and other food items that don't need to go in the fridge.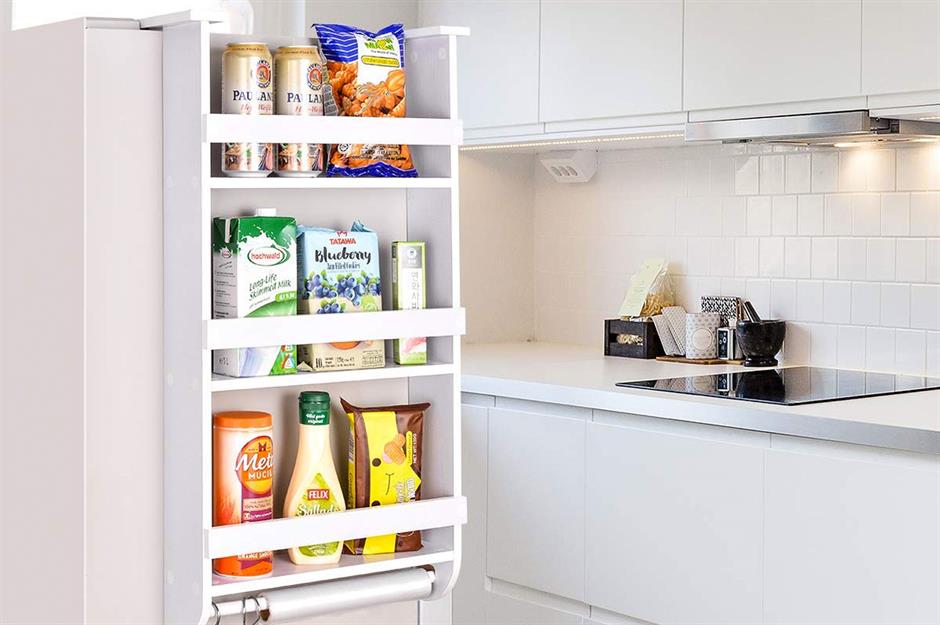 Just look at how large the shelf is! Imagine where those things would go if there were not a handy shelf there. They would either clutter the countertops, giving you less workspace, or get jammed into an already overstuffed cabinet.
Double function shelving
In an open-plan living space, there isn't anything to divide one designated area from the other. If you would like a semblance of partition between spaces, why not put up stand-alone shelves? These are great because they can double as storage.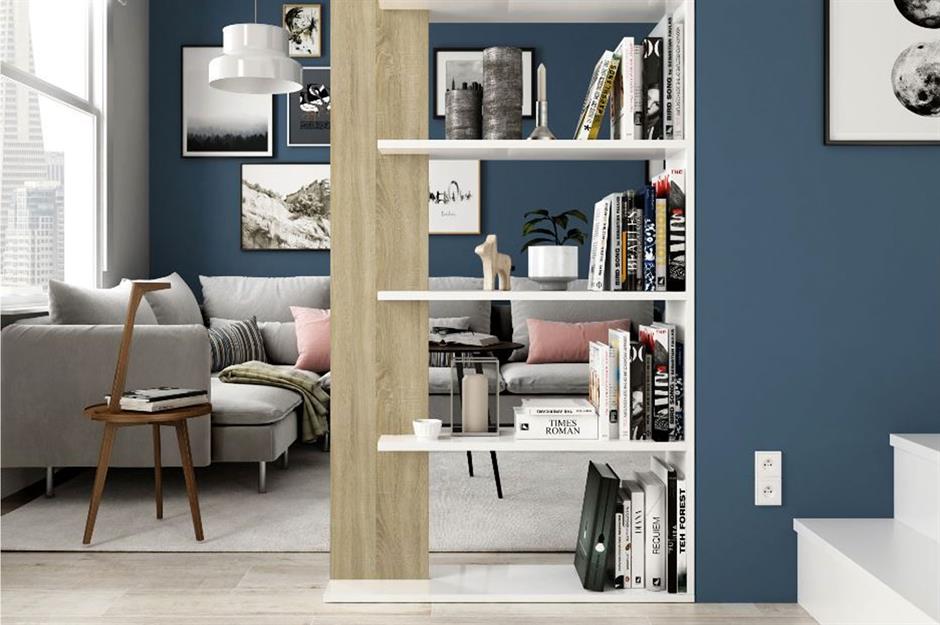 If you add shelving across the middle of your living space, you not only get a little more privacy in each area. You also get to display your books, art, candles, and photos. We love a good double function hack!
Convert the kickboard
Kitchen cabinet units have kickboards in the bottom that usually don't do much. But if you convert that space into drawers, you easily get more room to store your non-perishable food items and utensils. What a genius hack to try out!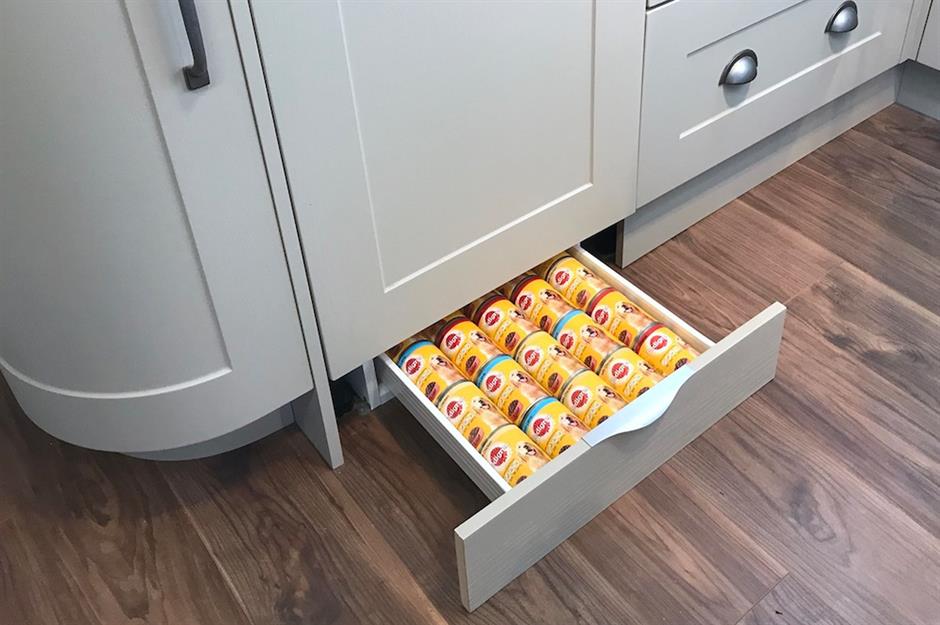 Your new kickboard drawers can be where you keep things like tins of soup, spaghetti sauce, or beans. If you have a pet, you can keep their kibbles and treats there. It's a discrete space that can go a long way.
Put clothes in suitcases
We can all agree that suitcases and trunks take up a lot of space. But they also have a lot of space inside them. So instead of storing empty suitcases, the best thing to do is to store other things in there as well.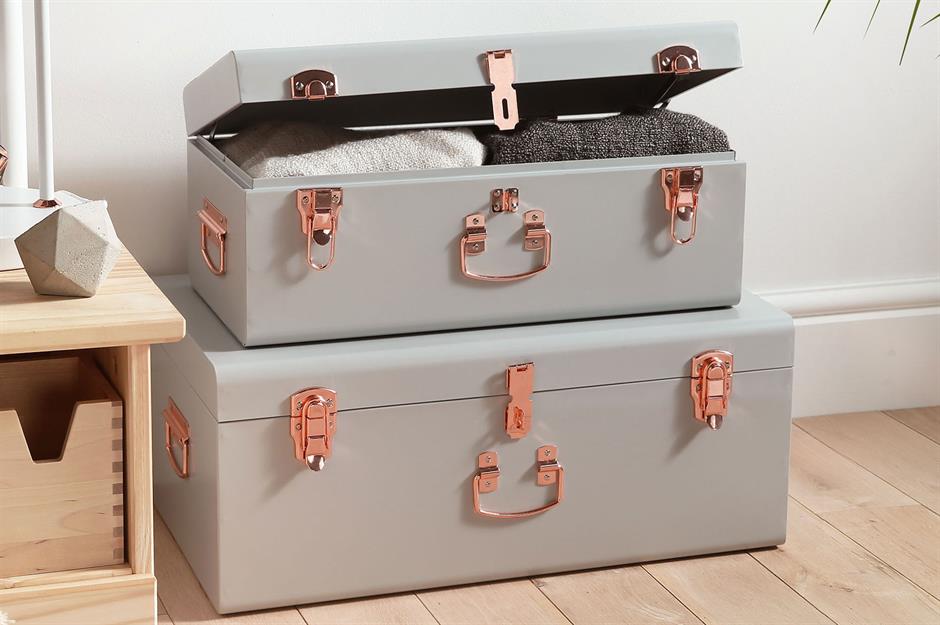 For example, if you live in a four-season country, you can keep your big coats and sweaters inside your suitcases during the warmer months. Vacuum pack them into cubes, stick them in the suitcase, and you've got more room to work with!
Hang tools up
If you have a garage or a shed, you'd be all too familiar with the clutter of tools that are just lying around. A chest of tools can work for organization, but it still takes a while to dig around to find the right one you need.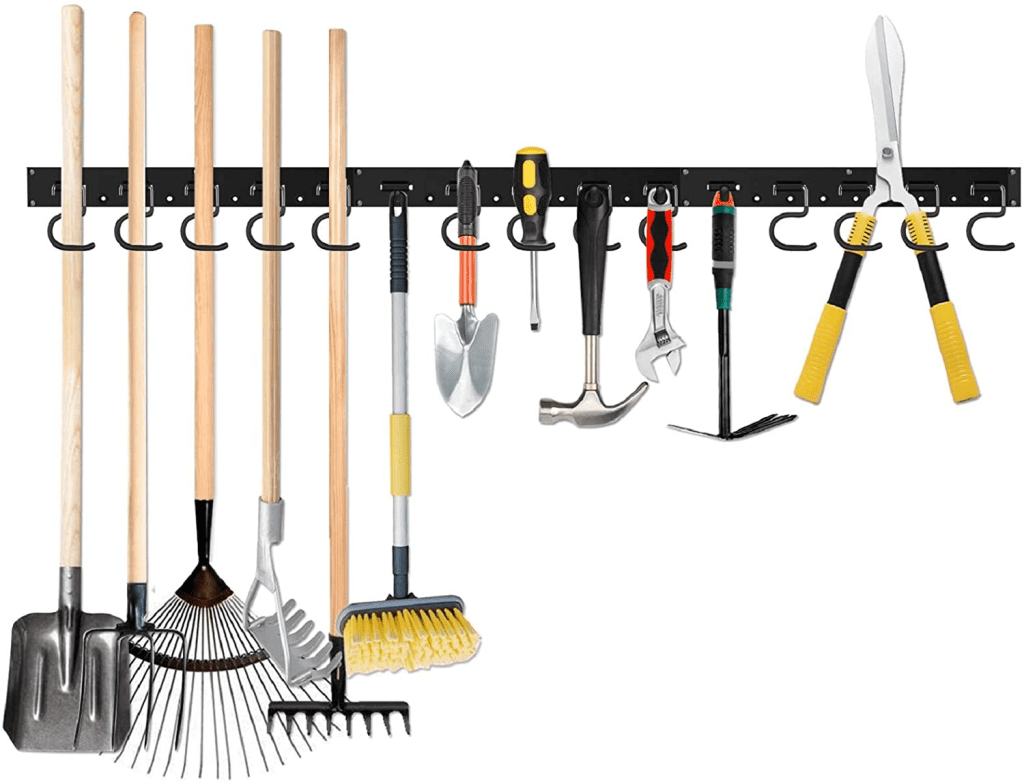 Instead of piling all the tools in one space or just leaning them against the wall, try hanging them up. Drill some hooks into the wall, and arrange your tools in a line. Now, you can see all your tools clearly, and it takes less time to look for the right one.
More book space
There's no such thing as too many books. If you live by this rule, you'll know that books accumulate faster than you can find space for them and all your knickknacks. If your bookshelves are jam-packed, consider using your headboard.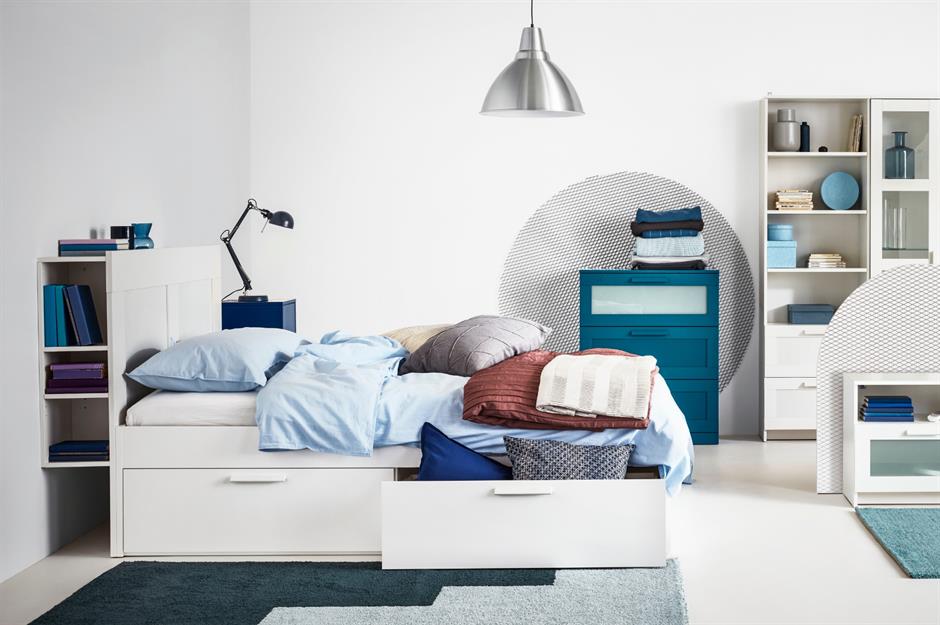 The space behind your bed can be used to create a DIY headboard, where shelf space can be added to accommodate all your adventure novels and history books. Or whatever you're into, we don't judge. This is most helpful for those with a small bedroom.
Even more book space
If utilizing the area behind your bed still isn't enough to store all your books, then you can try this trick to create even more space for them. You can cut out recess storage into your bedroom wall to create a nest for shelves.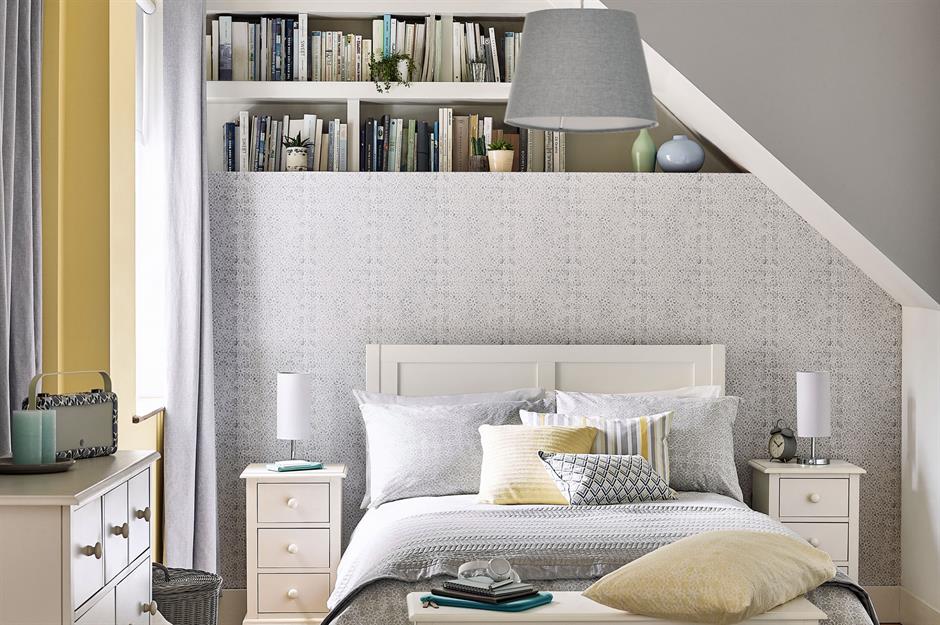 Recess storage is great because it goes in instead of jutting out. That means that there isn't anything sticking out of the wall to bump your head on and taking up unnecessary space. There's no need for extra bookshelves or even floating racks!
Bath panel
It's always difficult to keep things in the bathroom. Many of them are just an incredibly tight space with almost no room for storage. One way to combat this is to install a bath panel that has a cupboard on the side.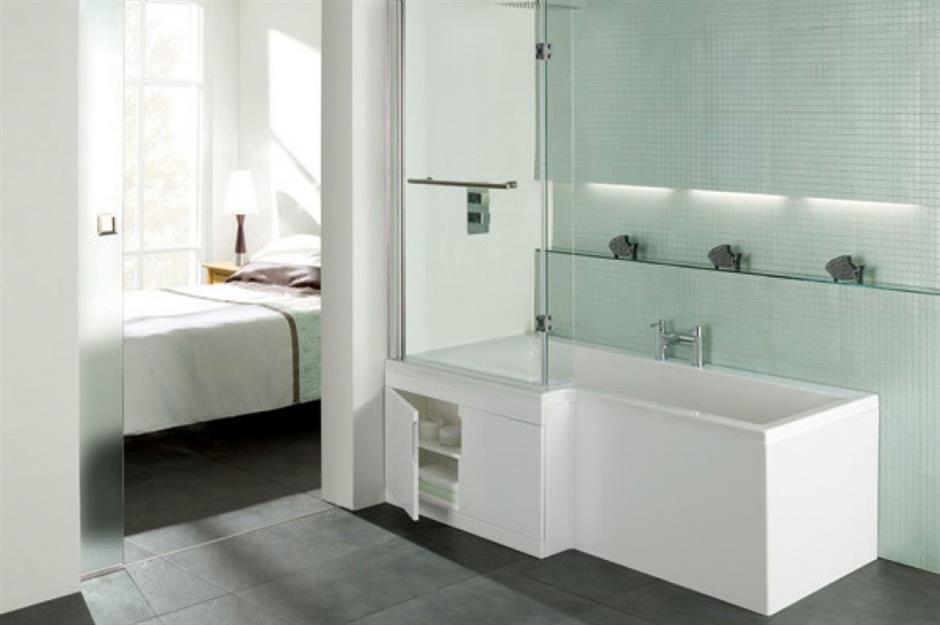 Go one step further and save even more space by putting sliding doors on the panel. This means that when you open the panel, a door won't be taking up space. That's the best part, we think. We'll be trying this one out!
Use all the cupboard space
The kitchen cupboards under the sink are usually used to store trash bags and cleaning supplies. But the lack of compartments means everything lays messily on the floor of the cupboard. There is also a lot of unutilized space in there.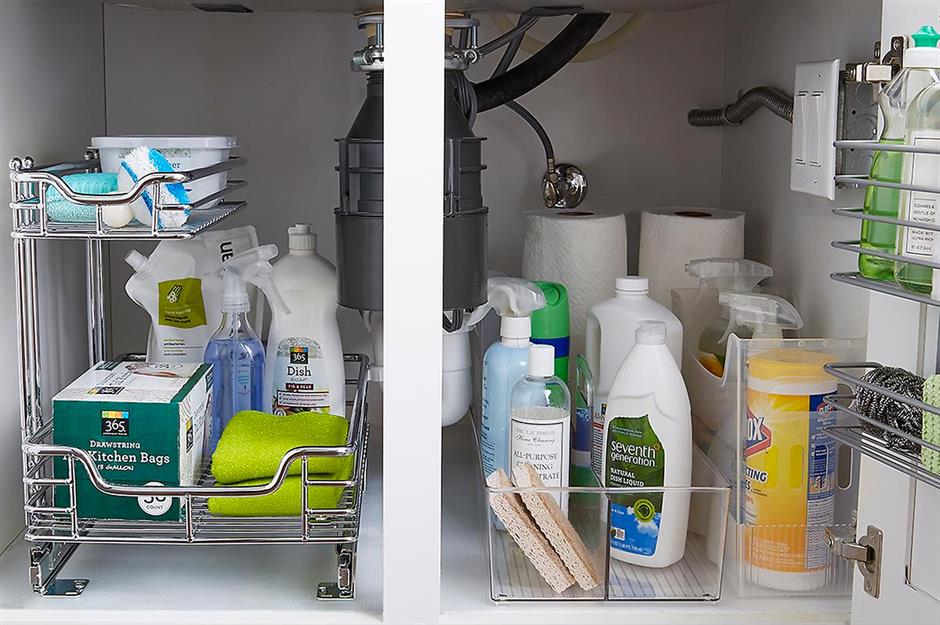 Use up the entirety of the cupboard space under your sink by placing stacking shelves inside. This way, you can have a much neater space, which also uses the top of the cupboard. No more rummaging around for the stove cleaner!
Raised flooring
Hide your stuff in plain sight by taking a page out of Austin Maynard Architects' book. If you have overflowing belongings and you've exhausted all available storage space, open up the floors! No, this isn't a joke. Put your stuff inside the floors.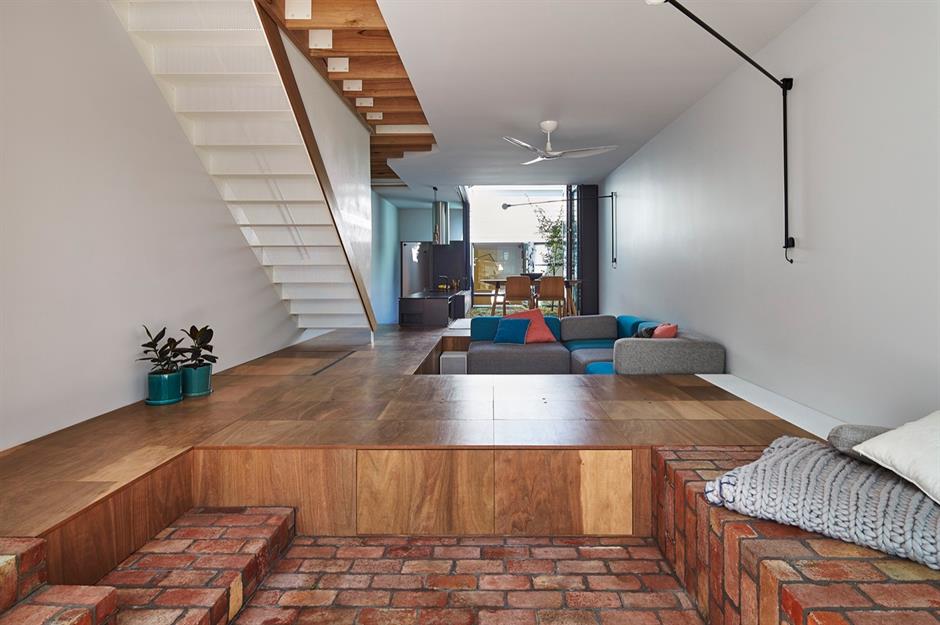 Raising the floors means that you can create cavities in which to store your belongings. "But how will I get them out if I need them?" Well, that's easy. Trap doors or pull-out drawers are great mechanisms to install with your new flooring.
Raised decking
The floor inside your house isn't the only thing you can raise. You can also create a raised decking in your back garden. This is handy if you don't have a tool shed or not enough space in there to keep all your tools.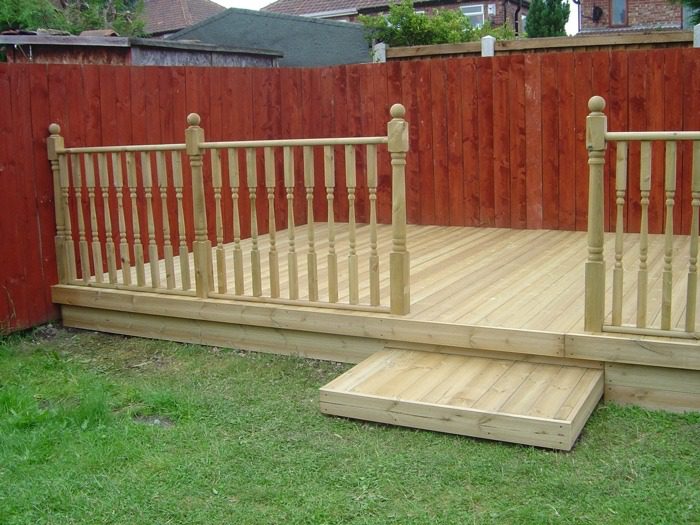 The raised decking doubles as a social area. On the surface, you can have meals with your family and host parties. Underneath is where you store all your tools and gardening materials. What better way to store your outdoor stuff?
Hamper storage
You might be thinking that large baskets or hampers actually take up a lot of space. You may even be avoiding purchasing one in order to keep your home clutter-free and clean. But they actually are a great option for storage.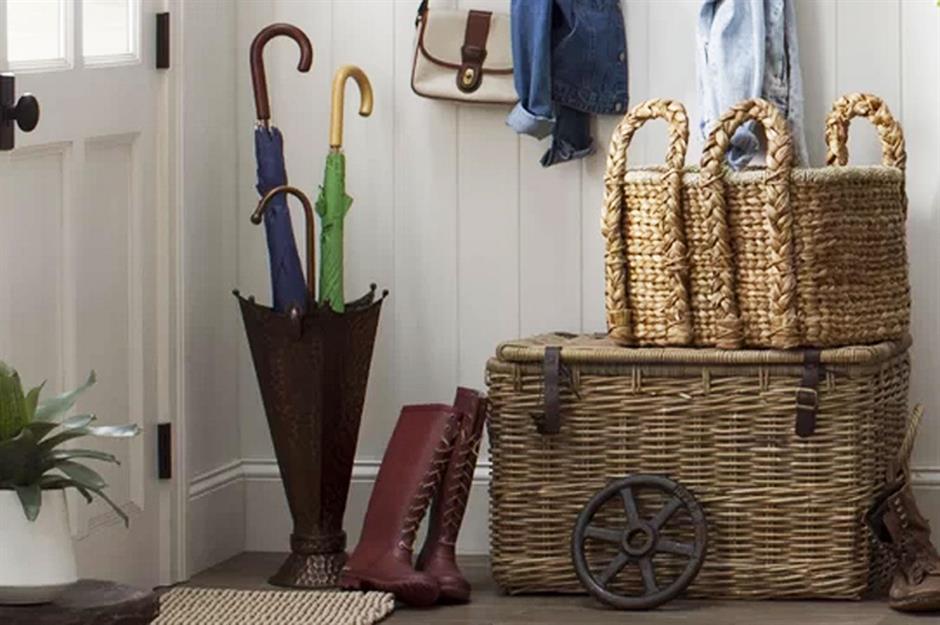 Place a large basket in your enclosed porch, foyer, or mudroom. You can use it to store things like large scarves, hats, or shoes. Getting a wicker one with a closed top adds some style. There are many designs and materials to choose from out there. Have fun with it!
Double use furniture
Ottomans aren't the only thing that can go at the foot of the bed. You can switch out your ottoman with a low-media unit. It may be unconventional to purchase a media unit for something that isn't its purpose. But it works.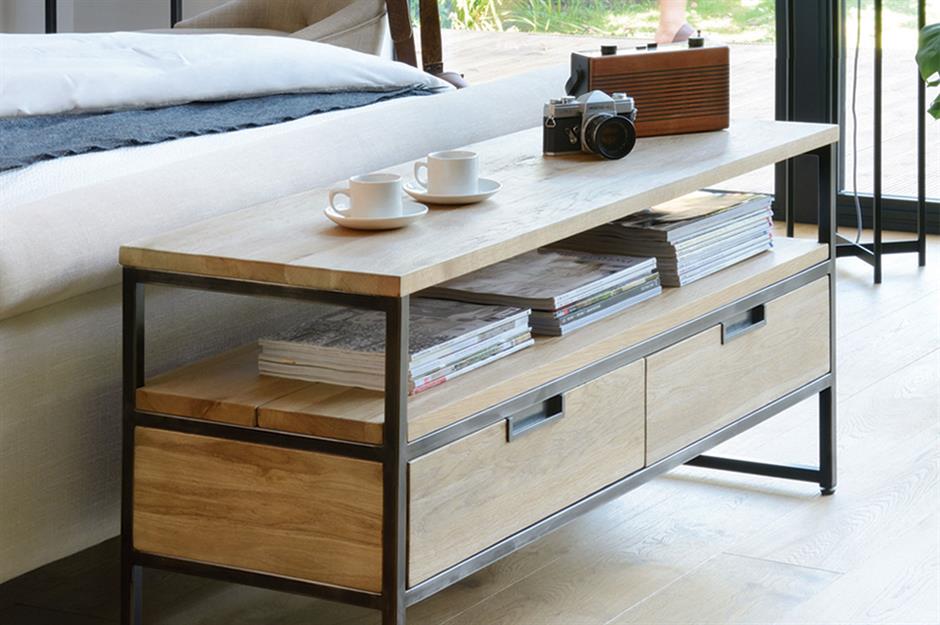 Instead of placing your TV on the media unit, you can use it for your stockpile of family photos. Display your books or magazines, and even use the surface as your morning coffee table. That's a newfound use for a media unit!
Storage bench
These days, there are so many fancy multi-purpose pieces of furniture that you won't even have to worry about running out of places to stash your things. If you're looking to purchase a bench for your porch or foyer, consider getting a double-use piece.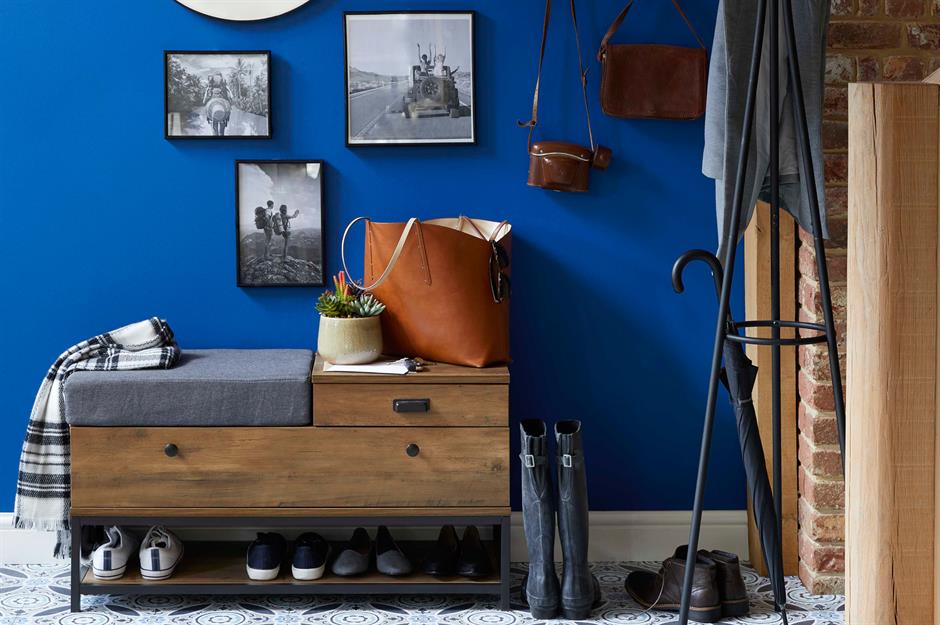 This particular wooden ottoman from Dunelm is a great one. It gives you a place to sit down while you put on your shoes. It also gives you additional space for your shoes, so they're not lining up against the wall. Plus, the drawers can be used to store anything you'd like.
Corner shelving
Wrapping floating shelves are a great way to utilize the corners of your living space. That's right; shelves don't always have to go on one wall! They can wrap around two. These shelves instantly provide extra storage and display space.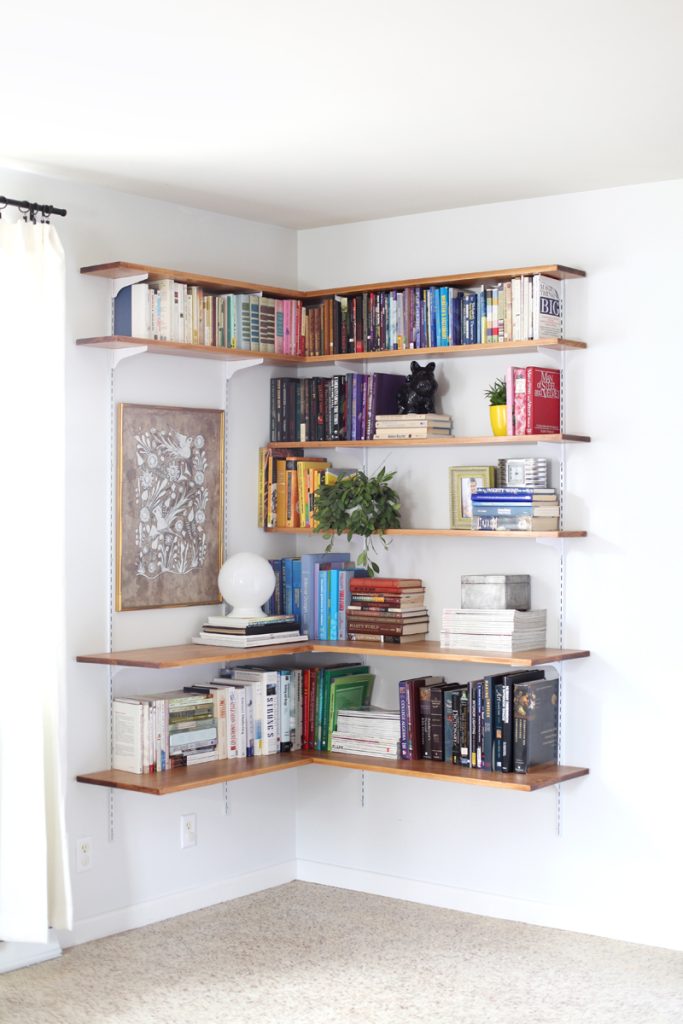 You can fit everything on wrapping floating shelves, from books, art, plants, to photographs. Just make sure that you fit these shelves in a spacious area so that you don't have to navigate around them too much! Or, if you live in a small apartment, install a few up high.
Bins inside cabinets
So you have a beautiful, clean home. But when you walk into the kitchen, there's a large trash can sitting in the corner. Not a very good look, right? The trash can is necessary, but you can keep it tucked away.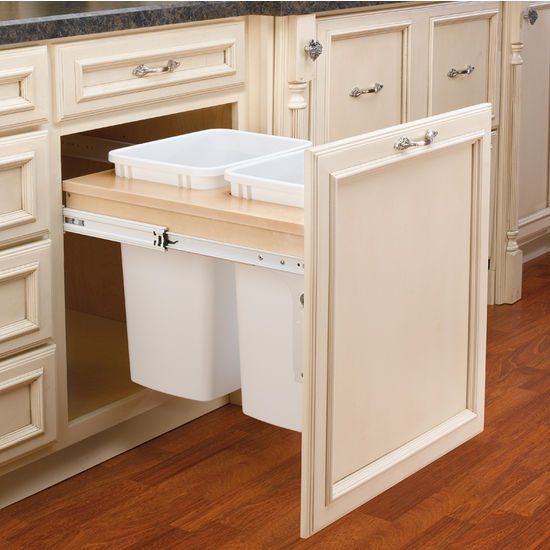 Put your trash cans inside one of your kitchen cabinets instead of sticking them in the corner. This not only saves you space, but also makes your kitchen look a lot cleaner. It's a discreet way to dispose of trash.
Hanging baskets
The worst thing you can experience in a kitchen is a lack of workspace. You want to have as much countertop as you can for activities like chopping, kneading, and food processing. But you can't have that if your countertop is cluttered.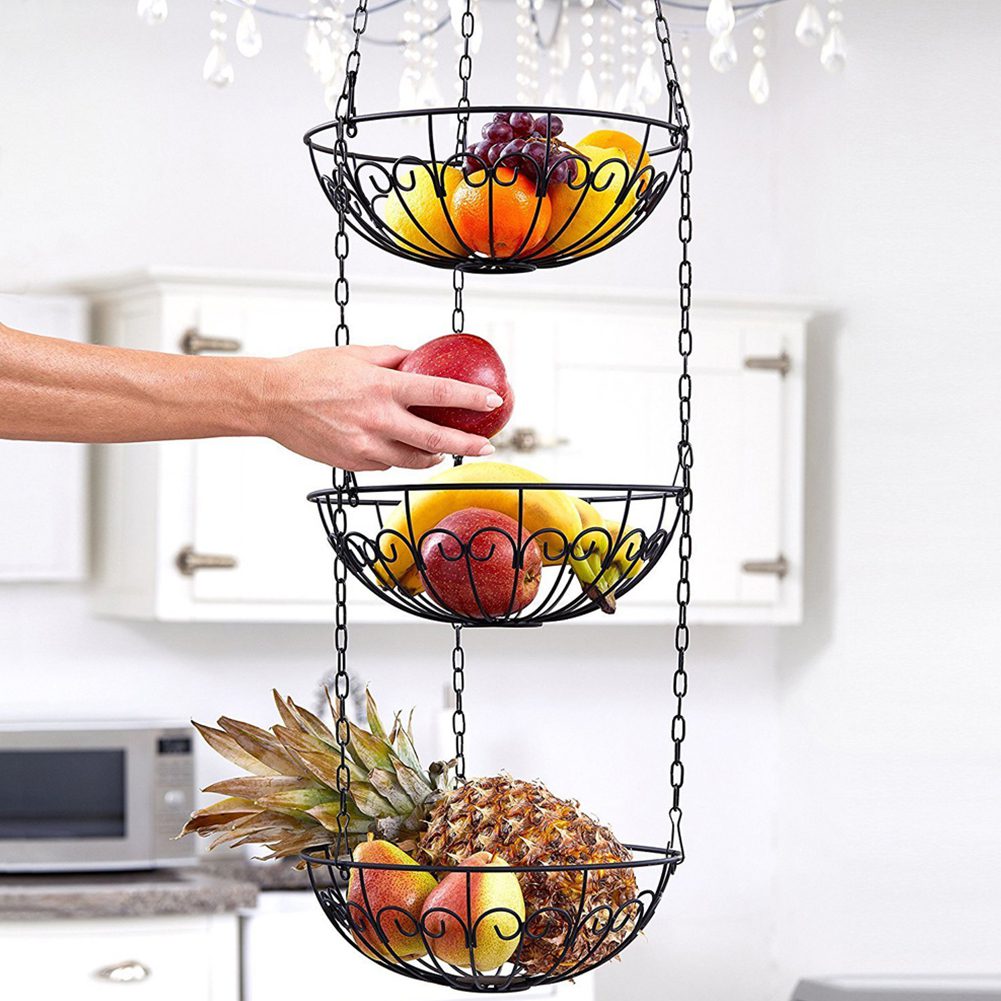 Consider getting hanging baskets to hang in a corner or under high shelves. These are a great option for getting your fruits that don't need refrigerating off your countertop. Most hanging baskets are installed easily and do little to no damage.