Get Inspired: 35+ Decor Upgrades to Spruce Up Your Home
By Joyce S June 16, 2023
---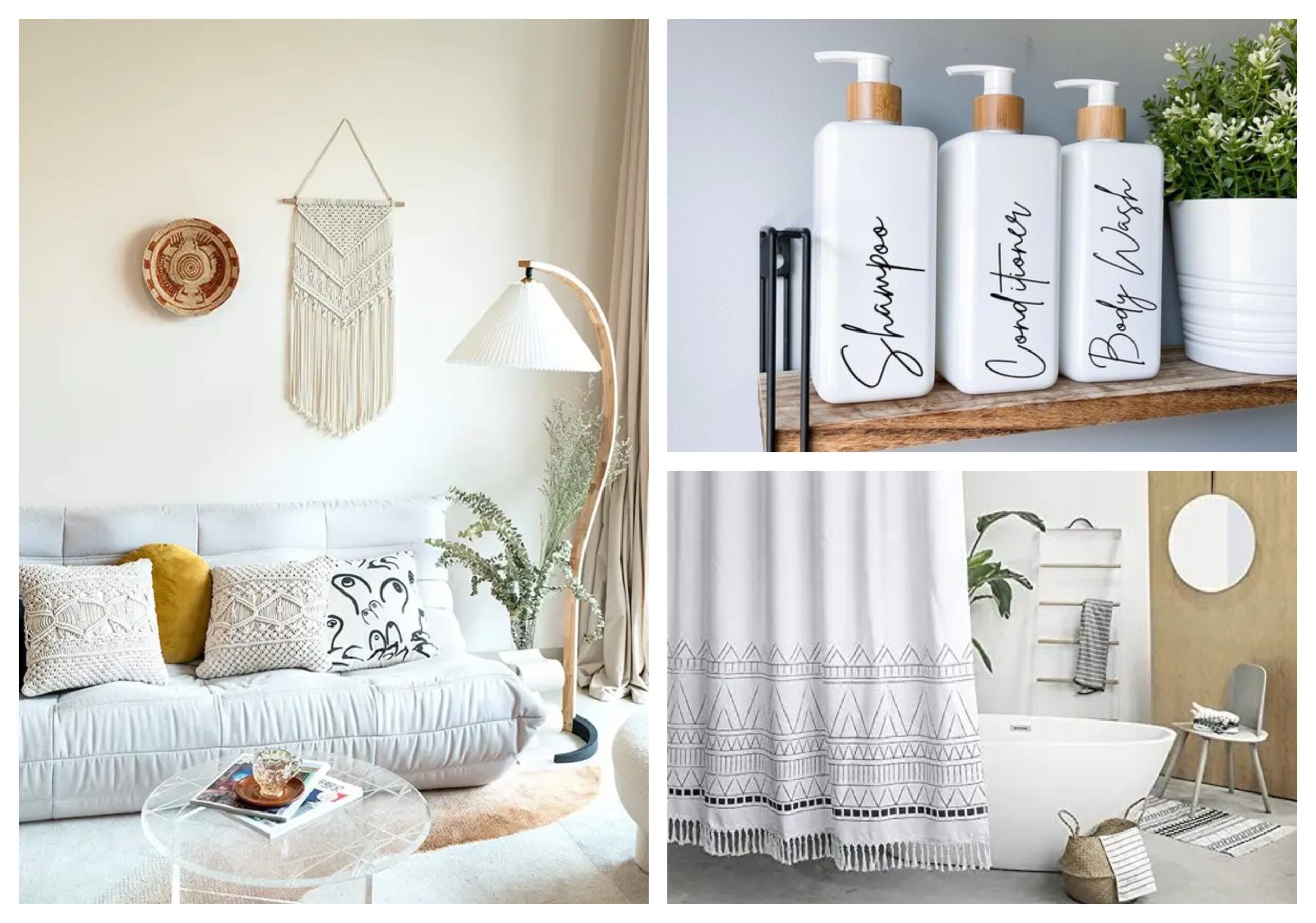 We've all experienced that moment when we glance around our home and sense something is missing. But let's be honest—it's not like we can go on a wild furniture-swapping spree in every room whenever we please. Perhaps our lack of inspiration stems from the decor losing its charm.
Have you ever found yourself experimenting with trends that now seem stale? Or maybe that once-beloved wall color now appears lackluster or passé? It's completely normal to want to change our living space from time to time.
Fortunately, we're in luck! A myriad of simple and affordable interior updates can deliver a significant impact without burning a hole in our wallets or devouring too much of our precious time. With just a few effortless tweaks, you can make your rooms shine as brightly as a freshly revamped space.
Outdoor Rugs For Warm Ambience
Transform your backyard into a cozy oasis this summer with the addition of an indoor-outdoor area rug. These rugs enhance the beauty of your patio or backyard and provide a comfortable surface to pamper your feet. Opt for fabrics that can withstand rainy days and dry quickly.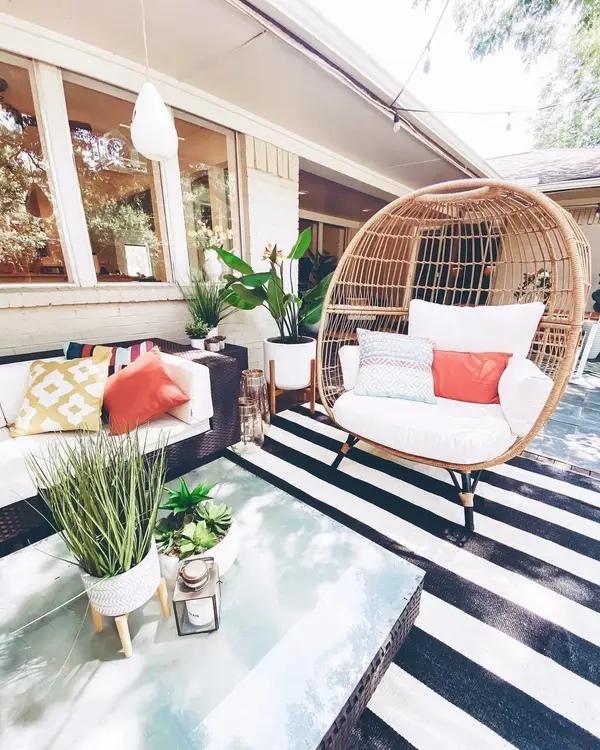 A plush outdoor area rug is the perfect anchor, bringing style and comfort together! Explore a wide selection of options available in various themes, including floral and nautical designs, boho chic, and modern minimalism. With these versatile rugs, you can infuse your outdoor areas with personality and create a cozy ambiance. 
Cushy Area Rugs
Adding rugs to your living room is an excellent strategy for infusing the space with texture and warmth. They provide a cozy spot for your feet to sink into and bring a touch of style that can make your living room come alive.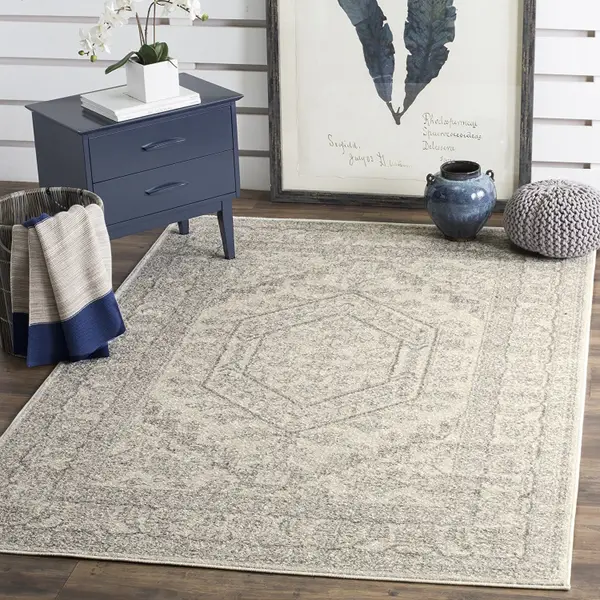 Introducing faded colors into your living room decor is a great technique to infuse a hint of color without overpowering the space. Select colors that harmonize with the existing palette when you want to refresh your living area. Pay close attention to your furniture's color scheme to create a cohesive look, ensuring that everything ties together seamlessly.
A Hug From Velvet Curtains
Whether you're sprucing up your living room or designing your home office, velvet is an absolute game-changer in aesthetics. It has become an essential element in modern interior design and can make or break the overall look and feel of an entire room.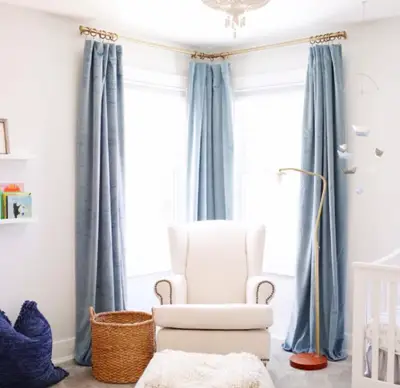 The undeniable sophistication that velvet exudes could be the reason behind the recent surge in the popularity of velvet curtains. Opt for darker colors like burgundy, black, emerald green, or dark grey to achieve a stylish and dramatic look that will instantly elevate the ambiance of any room.
Under Door Stopper To Avoid Noises
Door stops are an essential item to have around. They prevent doors from slamming into walls or swinging too wide. They are handy for propping doors open or ensuring they stay securely closed. The best part is you can find door stops in various styles, shapes, and colors!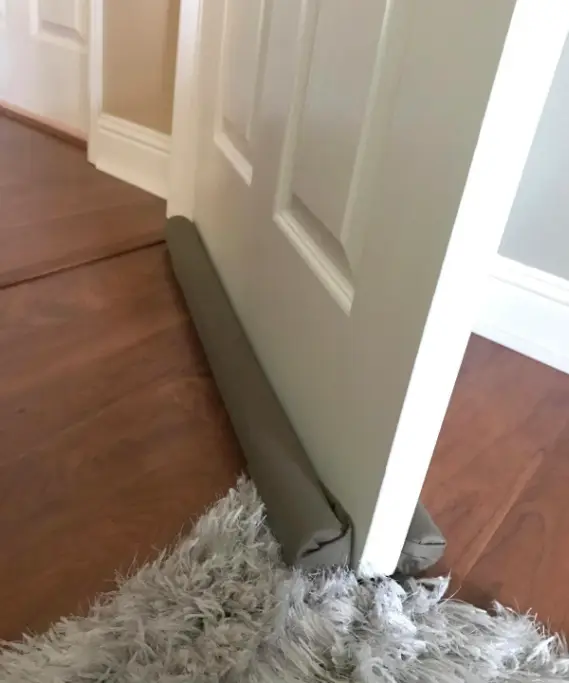 What if your doorstopper did more than just its job? Imagine having an adorable little doorstopper that serves its purpose and adds a delightful touch to your home's ambiance. We adore the idea of a doorstop that brings functionality and flair to the room. How about a charming golfer-shaped doorstop or a whimsical leaf-shaped one?
Minimalist Wall Prints
After a long and exhausting day, our homes become our sanctuary, providing solace and comfort. When we seek relaxation, one of the ideas that often comes to mind is how to decorate our living spaces. Creating a charming gallery wall is one easy way to infuse a cozy ambiance into your home.
After a long and exhausting day, our homes become our sanctuary, providing solace and comfort. When we seek relaxation, one of the ideas that often comes to mind is how to decorate our living spaces. Creating a charming gallery wall is one easy way to infuse a cozy ambiance into your home.
Basket Bags To Enhance Decor And Functionality
Chances are, you have a few baskets scattered around, right? They're often overlooked and underestimated. However, let's reconsider their value. Baskets can be incredibly affordable and remarkably versatile. They provide convenient storage solutions and are effortlessly portable, allowing you to move them around easily.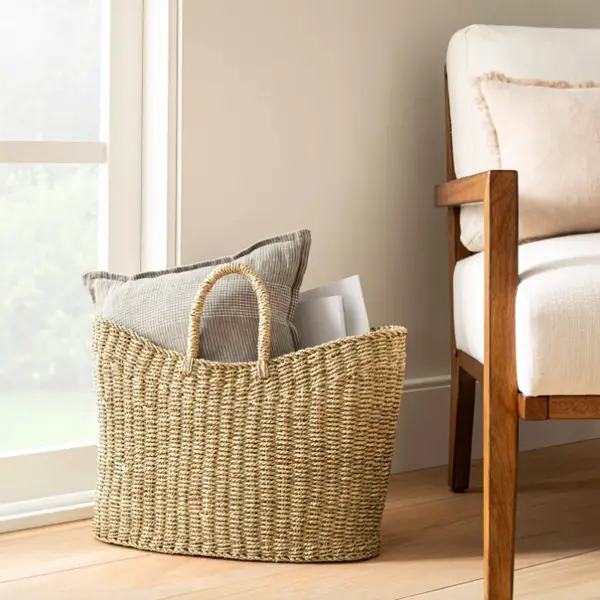 They have the power to enhance any space when proudly displayed. If you have vibrant throw pillows adorned with bold colors and funky patterns, why not showcase them? There's no need to hide them away in the pursuit of an elegant appearance. Let your pillows take center stage and infuse your space with their vibrant charm.
Flower and Oil Reed Diffusers
It's time for a cool DIY hack! Reed diffusers are trendy, cordless, battery-free, and flame-free. Instead of searching for one at the store, why not make it your latest DIY project? Select a vase that catches your eye and experiment with various essential oils until you discover the perfect scent for your home.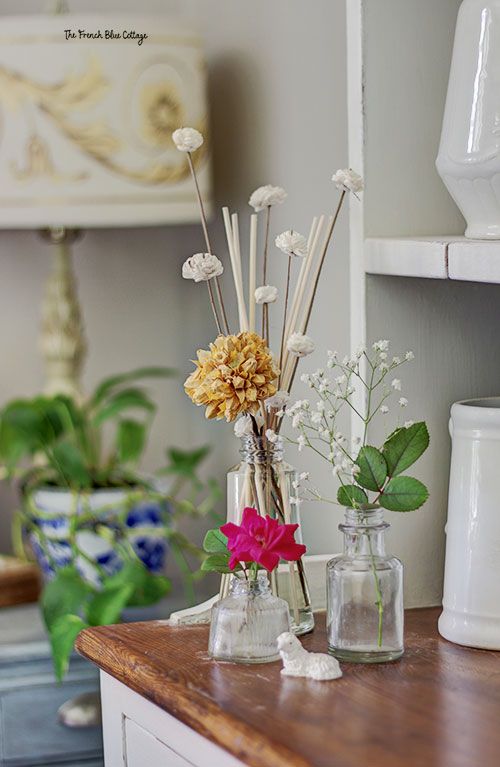 Opt for a vase with a narrow opening at the top to minimize water evaporation. Additionally, make sure to use the appropriate oil as a base. Sweet almond and safflower oil are excellent and commonly used options. These oils efficiently travel up the reeds, filling your space with a delightful and long-lasting scent.
Mirrors For Small Nooks
Incorporating mirrors into your bedroom, entrance, or living room is a great decision! Mirrors have the power to reflect light and instantly refresh the space softly. The impact of a sizeable standalone mirror on transforming a room is truly remarkable and often exceeds expectations.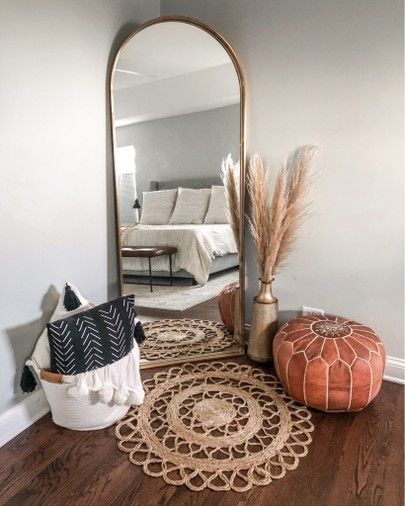 A large mirror works wonders in creating an illusion of spaciousness in smaller rooms or complementing large spaces adorned with plants or a minimalist design. It's an excellent addition that can instantly elevate the chicness of your area. The sleek black frame adds a perfect touch without additional frills or decorations.
Shoe Storage As Decor
Maintaining a tidy and stylish bedroom or entryway is essential, even if you're not a shoe enthusiast. A well-designed shoe storage system is crucial to achieving this. In compact spaces, where closet space is limited, finding an alternative solution to showcase your shoe collection becomes necessary.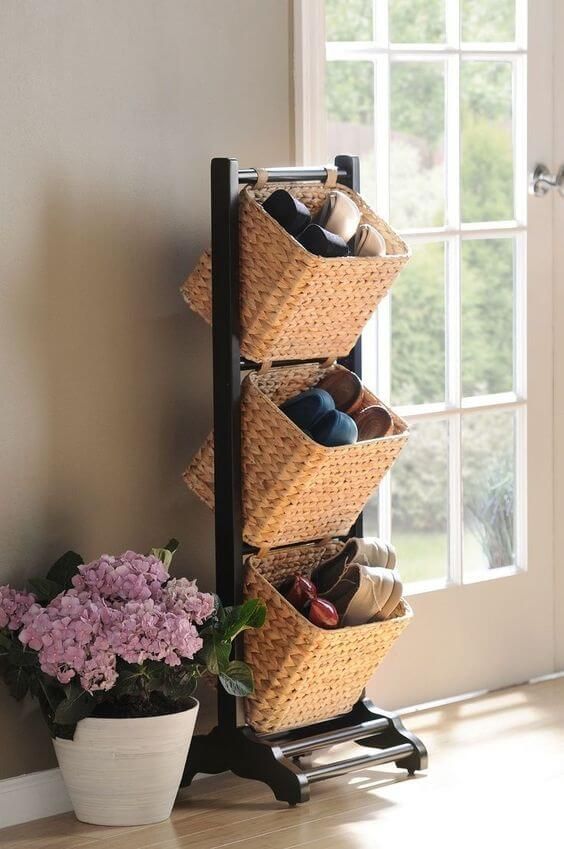 Make a statement and showcase your items using a wooden step stool or ladder with a basket if your home features predominantly neutral colors. It will seamlessly blend with your existing decor while providing additional storage space, allowing you to stack items high and keep them within reach.
Double Purpose Furniture – Decor and Storage
Why not multitask and consider a storage bench or trunk? It's an excellent space-saving solution that adds extra storage to your home decor. Take it further and enhance its functionality by adding a cushion on top, creating a cozy seating area.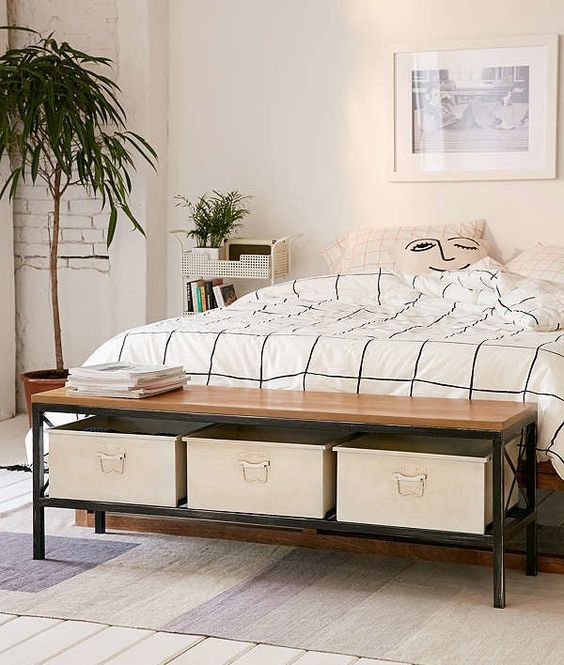 Utilize the cubbies beneath for storing books, toys, games, crafts, or shoes, making it a versatile storage solution. Place it next to your bed, window, or any unused corner in your home to create an inviting and practical space. Its elegant design will add a touch of sophistication to your decor.
Quilt Sets
When it comes to the bedroom, bedding is crucial for adding color, style, and comfort to your space. A selection of cozy options is essential to personalize your sanctuary and ensure a restful night's sleep. Create the coziest spot in your bedroom with the right bedding, and enjoy the ultimate comfort in your haven.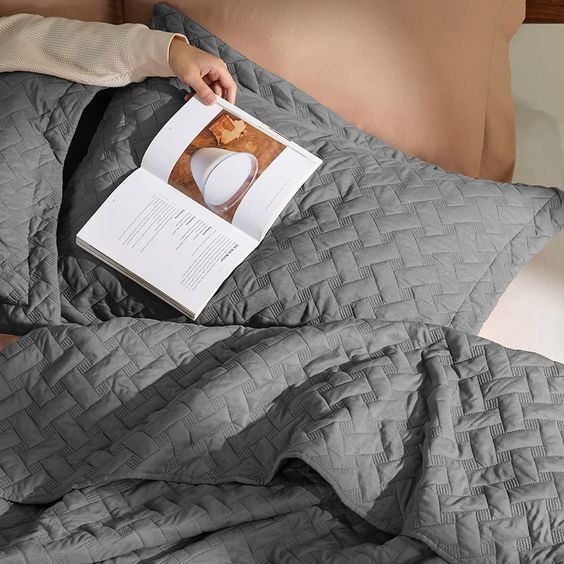 Opt for high-quality bedding in a timeless color combination to enhance your bedroom. Rest assured; it will stand the test of time and maintain its impeccable appearance. We adore the variety of gray and beige in this bedroom, as it exudes a serene and earthy ambiance, perfect for creating a calming and relaxed atmosphere.
Duvet Covers
Striped bedding is always a safe and stylish choice. A cozy white down comforter with gray stripes is particularly appealing, offering a classic look that seamlessly blends with any color scheme in your room. Regardless of the decor, this timeless piece will be the perfect addition to elevate your bedroom's aesthetic.
This design exudes a calming vibe, making it ideal for creating a soothing and relaxing atmosphere. Choose a simple white linen or cotton duvet with smooth edges for a clean and polished look. Alternatively, you can opt for a quilt or coverlet with added texture to enhance visual interest, such as a jacquard weave.
Curtains in The Bathroom
While bathroom curtain ideas may seem unconventional, a thoughtfully designed curtain panel can add elegance and style to the space. The bathroom curtain is the final touch that can transform your ordinary washing area into a serene and inviting retreat.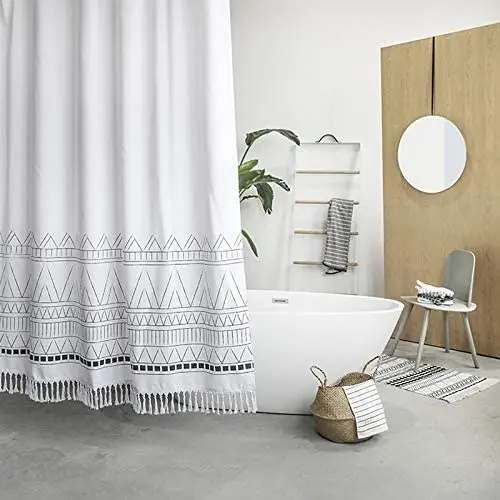 When selecting curtains for your bathroom, it's essential to consider the humidity levels in the space. Opt for washable and lightweight materials that are easy to maintain. Natural fabrics such as linen and cotton create a more organic aesthetic, while artificial fibers offer better resistance against mold and mildew.
Body Wash Dispensers
Washing our hands is a never-ending task that must be done several times daily. Why not make it more enjoyable with colorful and distinctive soap dispensers? Incorporating white, no-frills dispensers is effortless in various settings, while the sleek sophistication of ceramic bottles and metal canisters adds an elegant touch to any bathroom.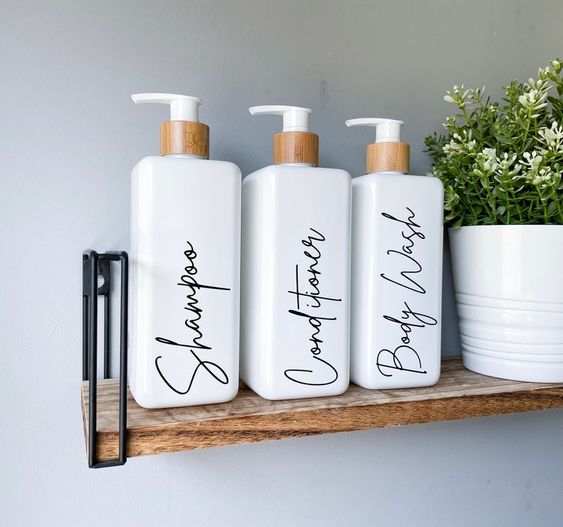 A luxurious master bath or ensuite will look great with ceramic pieces. Dispenser sets, with their sophisticated style, are a surefire way to elevate your space. These sets often include a wastebasket, cup, tissue box, soap dish, toothbrush holder, and bottles for shampoo and conditioner, creating a cohesive and elegant look.
Faux Flowers
Picking faux flowers in your home doesn't have to turn into a tacky task with dull results. There are ways to make them look fit right in your home decor. We all know that fresh flower bouquets only have a week or two before they start to look like garbage, no matter how much we like them.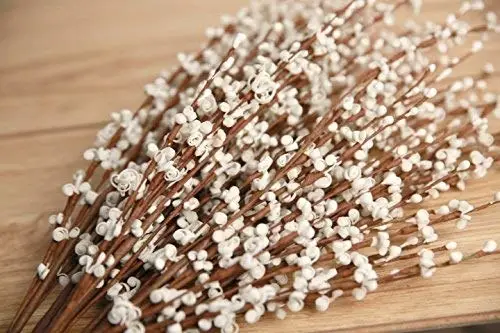 Artificial flowers offer a vibrant and convenient alternative. Classic and timeless, peonies symbolize love and make an excellent choice for home decor. Consider the simplicity and elegance of the baby's breath for a cheerful touch. While white is a safe bet, blue or orange blooms can add a unique twist to your arrangement.
Trays To Complement Tabletops
Trays are versatile and practical additions to any room, available in various shapes and sizes. They're famous for coffee tables, providing functionality and style. They are easily removable and offer flexibility for dining or entertaining, making them a convenient choice.
Don't hesitate to introduce a splash of color or texture when enhancing your bathroom. Place a small tray on your bathroom counter to hold essentials like a tissue box and a candle. This simple addition adds a personal touch to your space and creates a warm and soothing ambiance.
Geometric Shelves
If you're seeking creative storage solutions for your bathroom, these stylish shelves are perfect! They blend modern flair with functional storage effortlessly, making them an ideal addition to your space. Hang them behind your toilet or sink for a stylish, practical storage solution.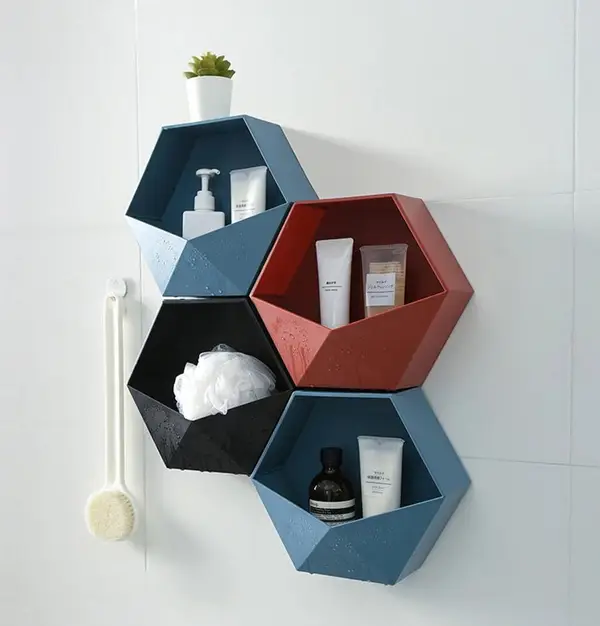 Transform your kids' bathroom into a vibrant, playful space with colorful and textured elements. Make bathtime their favorite moment by adding personality and excitement. Explore different textures and colors for a visually stunning and inviting environment that sparks their imagination.
Pleated Shades
If you're looking for a chic and trendy way to spruce up your living space, pleated shades are worth considering! These stylish window treatments are a fantastic addition to any home decor scheme. They offer the perfect balance of natural light and privacy, but they also look sleek and chic in any space.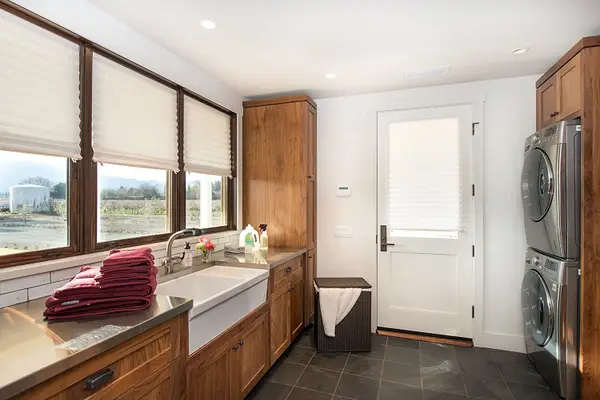 Picking the perfect colors for your window treatments can set the tone for your space; for example, to create a productive and energizing home office, incorporating warm colors like maroon, red, and orange is a must-do. These hues boost motivation and creativity, making them perfect for your workspace.
Charming Decorative Ladders
Ladders have emerged as a prime source of inspiration for creative homeowners. These versatile gems have found a new purpose as they are transformed into unique, charming home decor pieces. Ladder projects extend beyond the rustic farmhouse aesthetic, appealing to a broader range of design preferences.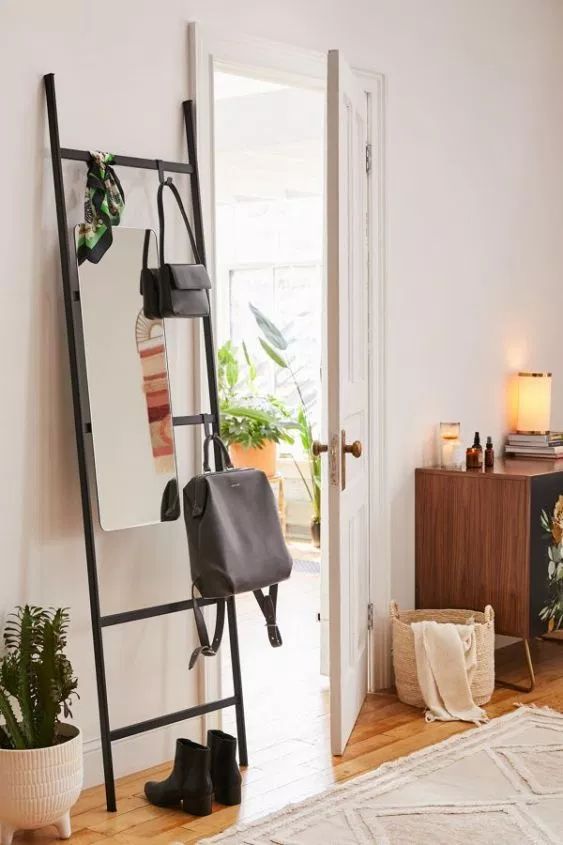 Repurposing ladders as stylish and functional storage solutions have become popular among homeowners. By hanging your favorite bags, hats, and coats on a ladder in your entryway or living room, you can add an elegant touch to your space while keeping your belongings organized and readily accessible.
Tapestry And Wall Hanging Art Pieces
Tapestries and wall hangings sometimes face unfair criticism due to their association with outdated notions of country homes and musty interiors. However, it's worth noting that a wealth of exquisite materials can beautifully complement even the most sleek and contemporary settings.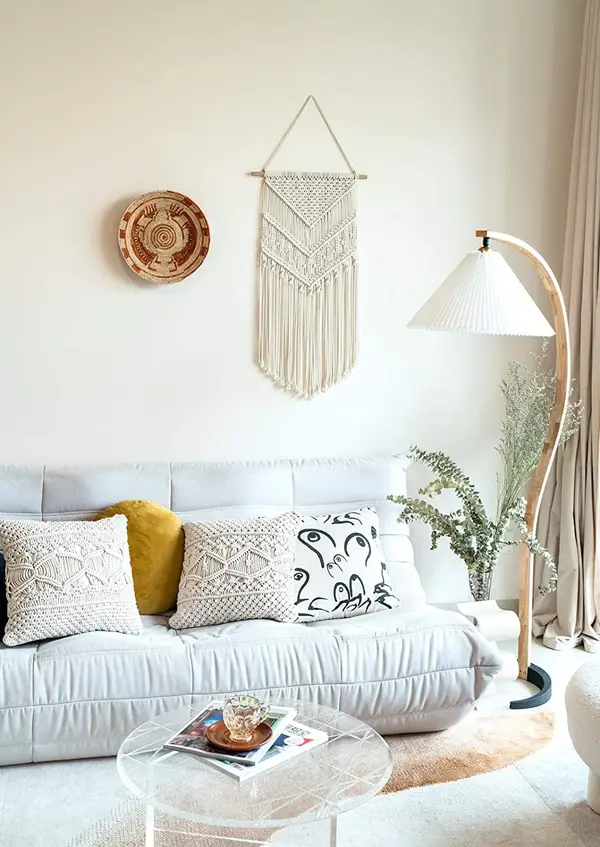 Interior designers frequently employ tapestries and wall hangings to adorn corridors and cover large, empty stretches of walls above couches and beds. You can elevate the status of your cherished fabric by framing it and treating it like a true work of art, adding a unique and captivating element to your home's decor.
Handmade Ceramics
When you shop for tableware—you know you've entered adulthood! Embrace this journey with delight and anticipation. Explore unique patterns, elegant designs, and quality craftsmanship that reflect your style. Enjoy curating a collection of tableware that enhances dining moments and creates lasting memories.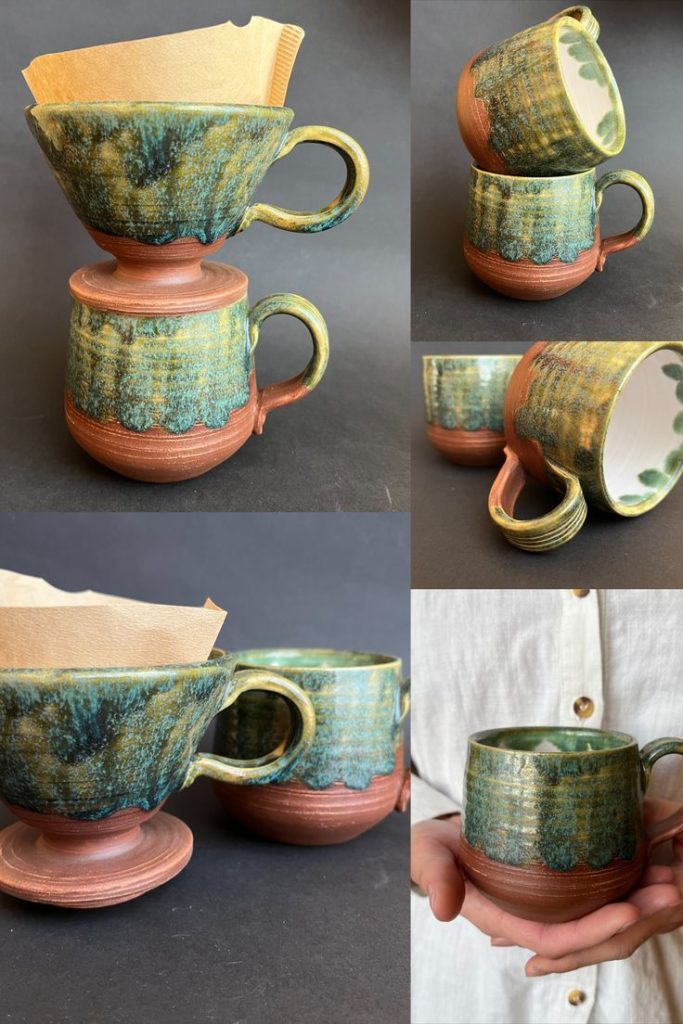 Selecting the perfect ceramic pieces is essential. Look for delicate yet durable items that are resistant to breakage. Consider colors and styles that appeal to your taste. Handmade pottery is a beautiful medium for self-expression and authenticity, allowing you to showcase your unique style and create a genuine atmosphere in your home.
Accent Chairs
An accent chair is a finishing touch that completes any home! Transform your living space into a cozy sanctuary with these delightful decor additions. Their charming presence emits a welcoming atmosphere and adds visual intrigue and diversity, creating a captivating and personalized ambiance.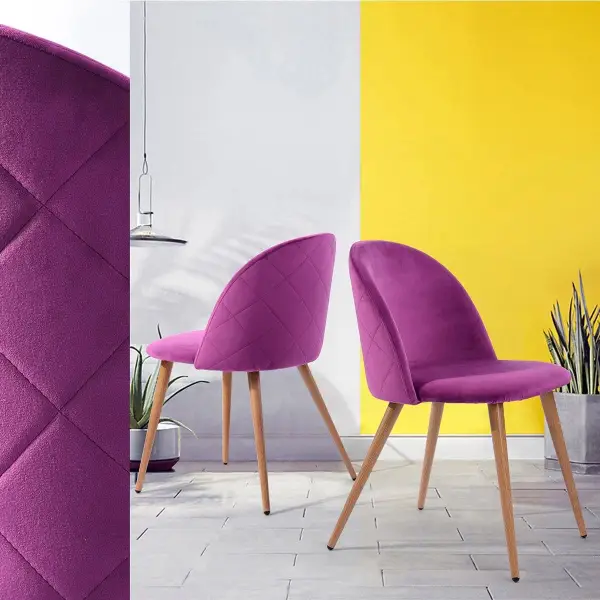 The texture and shape of a chair are just as crucial as the colors it offers. When selecting an accent chair, it's essential to consider your home decor design to avoid overpowering the space with bold hues. There are numerous ways to add flair to your interior without sacrificing harmony.
Chalked Paint To Liven Up Sideboards
Chalk paint is a versatile medium beyond shabby-chic aesthetics and upcycled furniture. Its adaptability makes it perfect for any space, whether a cozy farmhouse kitchen or a sleek modern bedroom. With a vast selection of colors available, the design possibilities are limitless.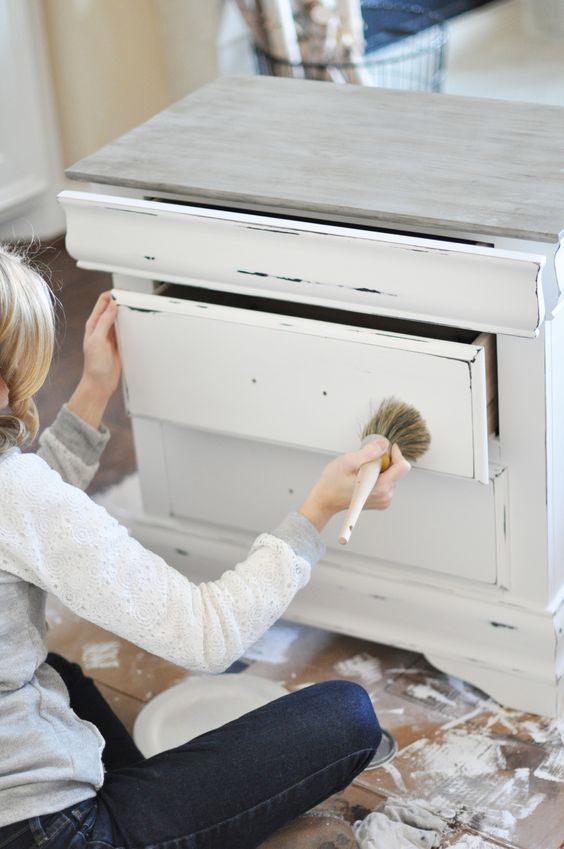 In contrast to standard gloss or semi-gloss finishes, this textured and weathered paint brings a distinctive character to your kitchen cabinets, walls, furniture, and beyond. Its ability to set the tone and atmosphere of any space allows you to create an inviting ambiance.
Wood Stove Cover For A Warm Kitchen
As the holiday season approaches, many of us enjoy looking forward to the joyous family gatherings that come with it. However, with the variety of delicious food that is sure to be present, it's no surprise that we may need some extra counter space.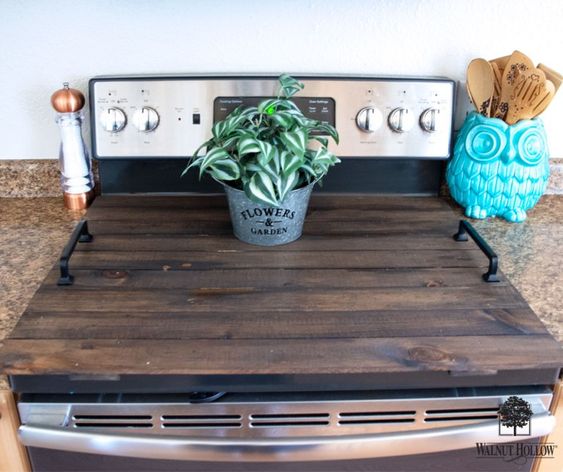 Elevate your stovetop with a functional and stylish wooden board. This versatile addition creates a dedicated area to showcase your culinary creations, from elegant dishware to freshly baked dinner rolls. With its rustic yet refined surface, every meal element will have its designated spot, enhancing your dining experience.
DIY Faux Subway Tile
You don't have to break the bank to achieve the chic and polished aesthetic of the faux subway tile trend. Incorporating faux subway tile into your home decor is a cost-effective way to add a touch of classic elegance. Try it—you might love it!
Traditional subway tile wallpaper can be expensive and difficult to install. Instead, paint the wall in your chosen color scheme for a faux subway tile effect. Decide on the size of the subway tiles before adding grout lines. This affordable and customizable DIY method lets you quickly achieve the desired subway tile look.
Wallpapers
Revamping the walls of your home with the perfect wallpaper can elevate the ambiance of any room. With a wide range of options available, the possibilities are endless. From captivating patterns to many colors, you can quickly discover a design that flawlessly complements any space, allowing you to create a truly personalized and stunning interior.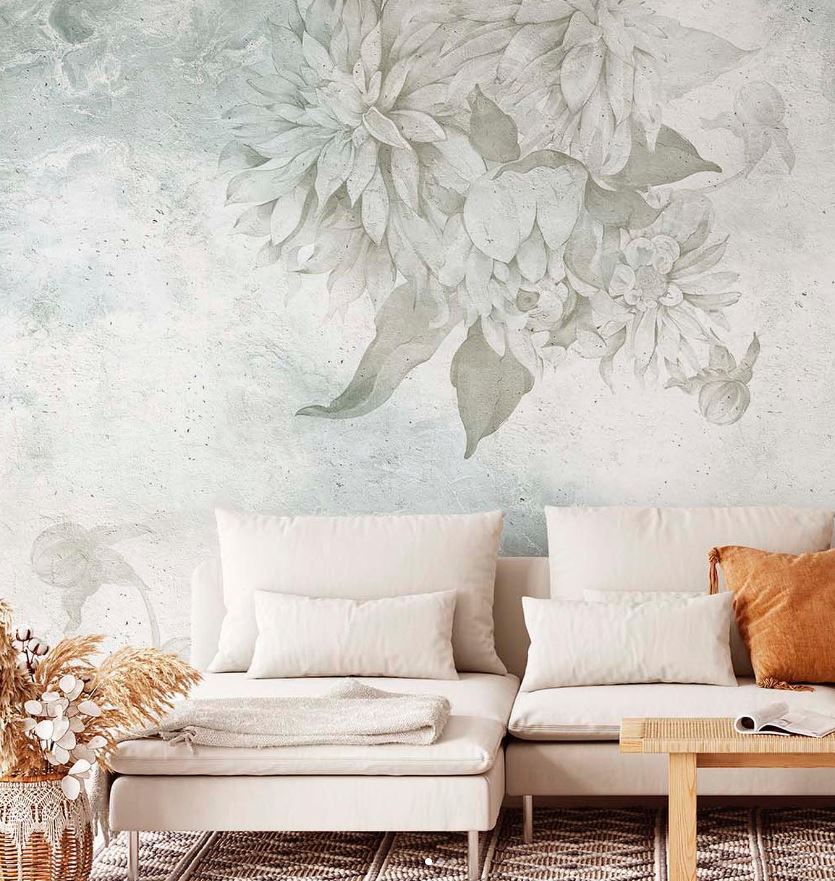 Entryways have the potential to be transformed into warm and inviting spaces that set the tone for your entire home. As the first area that welcomes you and your guests, it deserves to be adorned with vibrant colors and playful patterns, creating a delightful and engaging ambiance.
Concealing Power Cords
In the world of home decor, taking proactive measures can often yield the most stunning results. When illuminating your home and powering up your gadgets, we should always look for safe and stylish alternatives, especially if the power cords are exposed.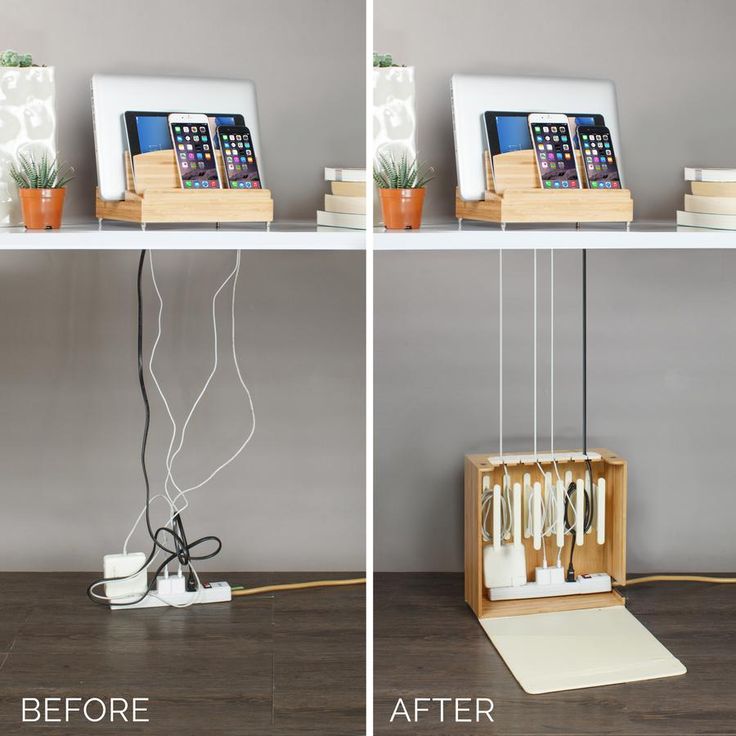 Cord covers offer an ideal solution for streamlining your TV or monitors setup. By gathering all your cords behind a cover, you can achieve a seamless look that effortlessly blends with your walls. Furthermore, you can easily customize your cord cover to match your decor scheme with a quick coat of paint.
Adding Charm With Decorative Hinges
There is an undeniable charm in the rustic beauty of strap hinges. These timeless pieces effortlessly infuse any space with a sense of tradition and understated elegance. Whether you want to enhance the appeal of your front door or add character to your cabinets, strap hinges are the perfect choice to achieve that desired rustic aesthetic.
Whether you choose faux or functional, hinges offer a simplistic yet stylish touch to your home decor. If you're searching for a modern and available hinge option, consider the full surface-mounted strap hinge. On the other hand, dummy strap hinges are ideal for adding a decorative element to any door.
Find The Best Way To Organize Books
Transform a neglected corner or blank wall into a stunning showpiece with a home library. You have several affordable options, such as color-coded shelving or utilizing the storage space beneath the stairs. Consider incorporating a wall-length shelf unit that catches the eye and provides an innovative approach to book display.
Sort your books by color and stack them vertically, allowing each stack enough breathing space. This adds aesthetic value and is a brilliant way to arrange your books. Alternatively, you can organize them by genre, a popular method many bookworms follow.
Accent Throw Pillows
Accent pillows can transform a window seat into a cozy and inviting relaxing spot. They comfort your back and soften the space, allowing you to unwind and enjoy downtime. Feel free to mix and match designs to express your style.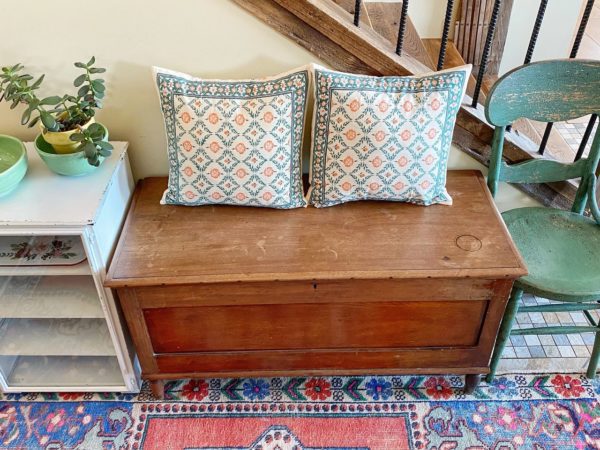 Throw pillows are a fantastic addition to your home decor, offering immediate beauty and practicality. Whether placed on your favorite cozy chair or an accent chair primarily used for decoration, they effortlessly enhance the overall look. They also charm benches in entryways and patios, transforming every corner of your home into a dream-like space.
Go Bold With Table Lamps
Lighting plays a crucial role in home decor, instantly transforming the ambiance of any space. You can create a warm, inviting atmosphere that radiates comfort and style with the right light fixtures. Choosing light fixtures presents an exciting opportunity to showcase your unique taste and personal style.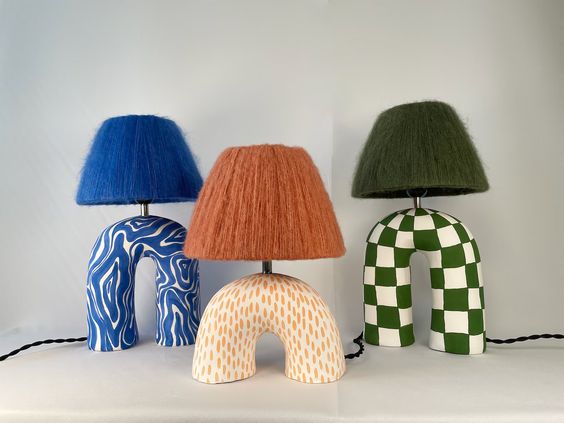 Table lamps make a fantastic addition to any room featuring a console or side table. Not only do they provide ample illumination, but they also bring an element of elegance and sophistication to your decor. These stunning light fixtures gracefully perch atop your furniture, casting a warm, inviting glow throughout your living space.
Drawers and Closet Dividers
Utilize dividers in your drawers to separate the space and store similar items together. Following the "Marie Kondo" method, neatly fold your training clothes into rows and place them in the bottom drawer. This approach maximizes organization and accessibility. This approach allows you to optimize and style your outfits.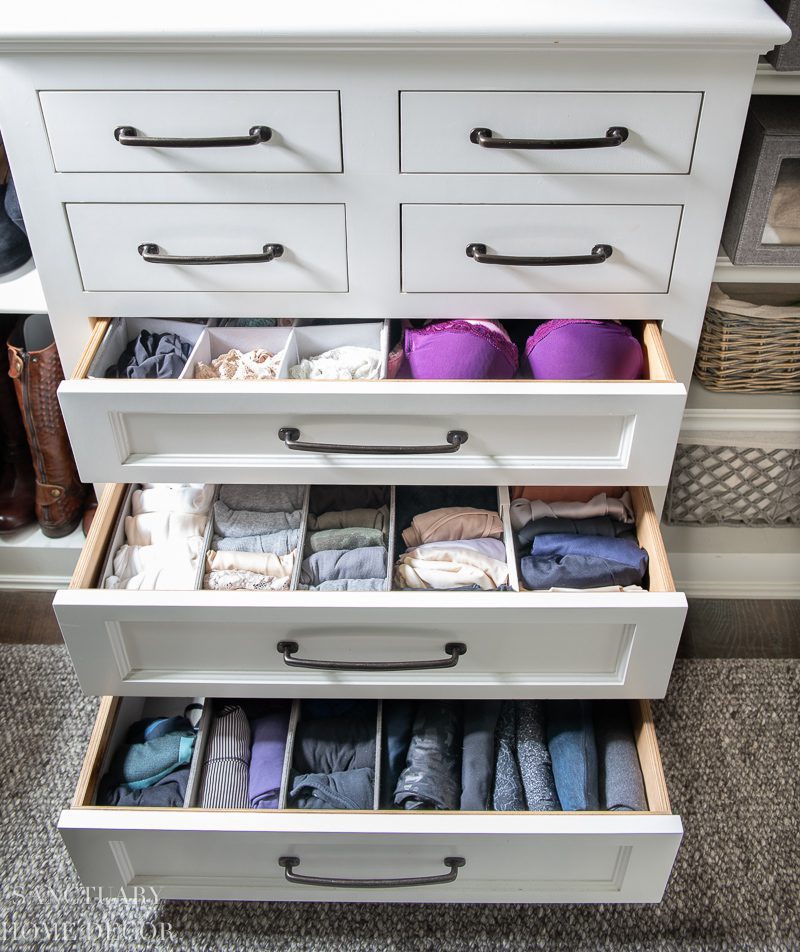 If you have not heard of Marie Kondo, you're missing out on the best organizing guru. One effective method is to store tank tops in the drawer above the fitness wear and keep underwear in the top drawer. As a bonus, you'll find it effortless to put away clean clothing since everything is labeled and well-arranged.
House Tree As Focal Point
Fear not for those who find the indoor jungle aesthetic a bit overwhelming! By strategically placing just a few plants, you can effortlessly enhance the ambiance of your living space. Indoor trees are an excellent choice for adding a natural touch to your home decor.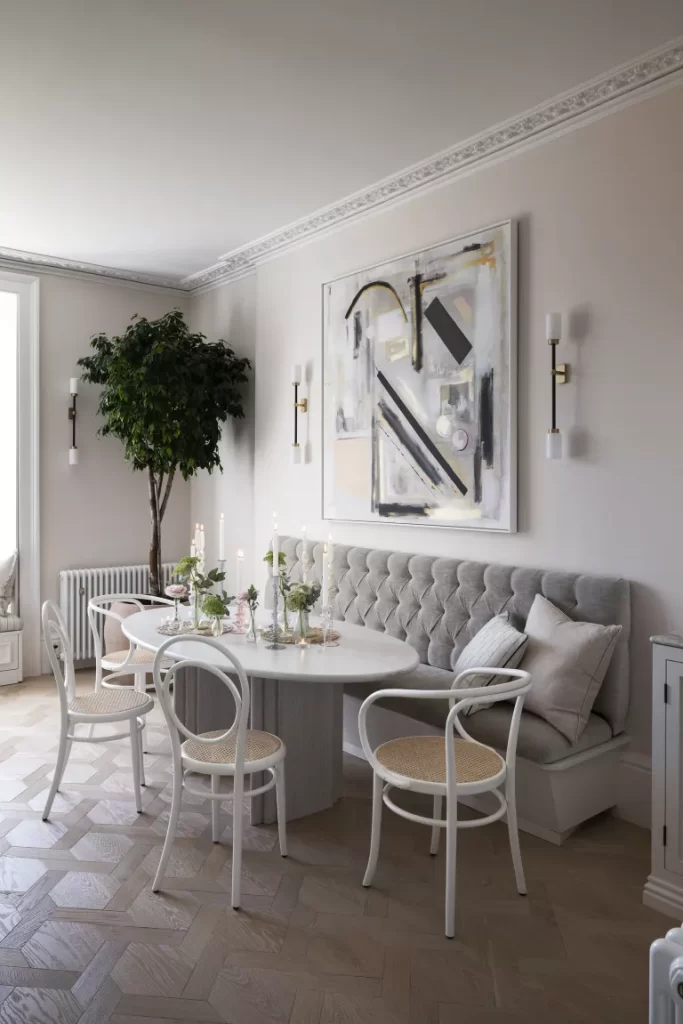 Add citrus or fig trees to make a bold statement in your living room or dining area. These plants provide vibrant greenery and refreshing fragrance, creating a serene and inviting atmosphere. Their graceful presence adds elegance and sophistication to your decor, serving as captivating focal points.
Marble Contact Paper
Transform your home into a professional-looking haven in no time with the help of marble contact paper. By applying this versatile material to your desk, table, nightstand, or even television stand, you can instantly give them a luxurious and upscale appearance. The level of glamour and sophistication it adds is genuinely remarkable.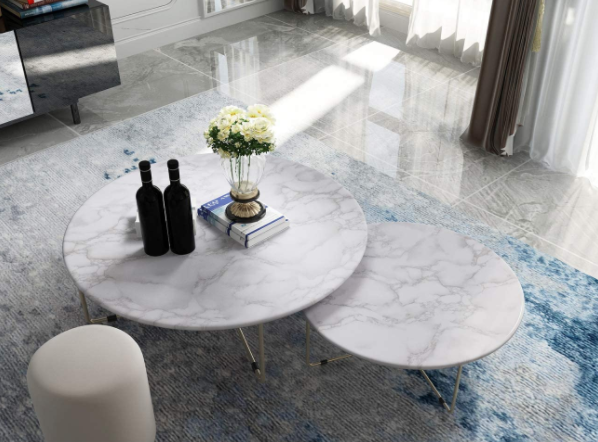 Enhance your bookcase's sophistication and individuality with marble contact paper. Perfect for rentals or maintaining original worktops, this simple solution offers the luxurious look of marble without permanent modifications. Achieve elegance, versatility, and style, creating a personalized space for your beloved books and decor items. 
Use LED Lights Strategically
This illumination is more energy-efficient than standard lighting and designed to have a longer lifespan. Thanks to its long-term cost-effectiveness, LED lighting rapidly replaces incandescent bulbs as the preferred option for many households. Moreover, the costs associated with LED lighting can be pretty low compared to other lighting styles.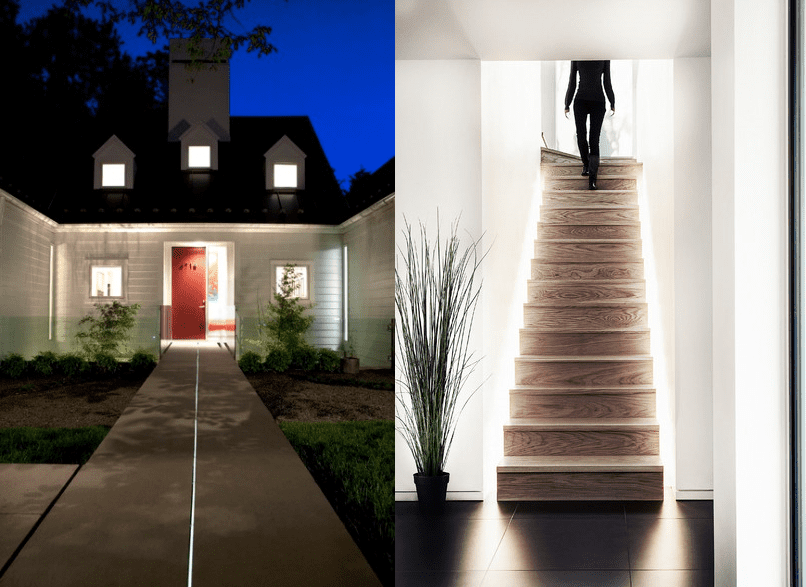 The nighttime illumination of your home's pathway will exude an added touch of class. LED lights are ideal for lighting up stairwells, providing a soothing and efficient light that doesn't overpower the entire area. This LED lighting scheme is genuinely fantastic.
Whimsy Artsy Wall
Make a cool installation out of fantastic minimalist artwork. Depending on the effect you want, you may bring out whimsy with bright colors and unusual topics. Want to buy that cool thing you saw at a trashed store but aren't sure whether it would match your current decor?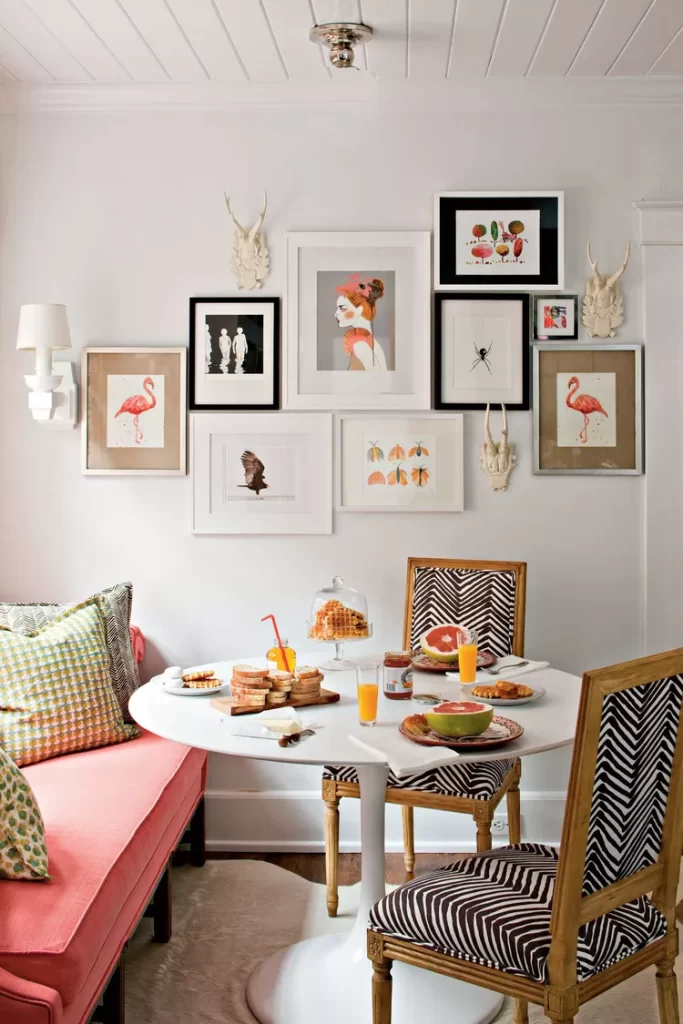 Embrace the hipster chic of mismatched furnishings, particularly when it comes to seating in the kitchen. It's an excellent opportunity to experiment with color and patterns. If you come across a striking red chair that you adore, there's no need to rush out and purchase an entirely new furniture set.
New Drawer Front With Stencils
Revamping your kitchen cabinets can be a fun and effortless way to infuse your cooking space with a touch of personality. Adding decorative knobs allows you to transform plain cabinets into incredible focal points that will leave your guests in awe.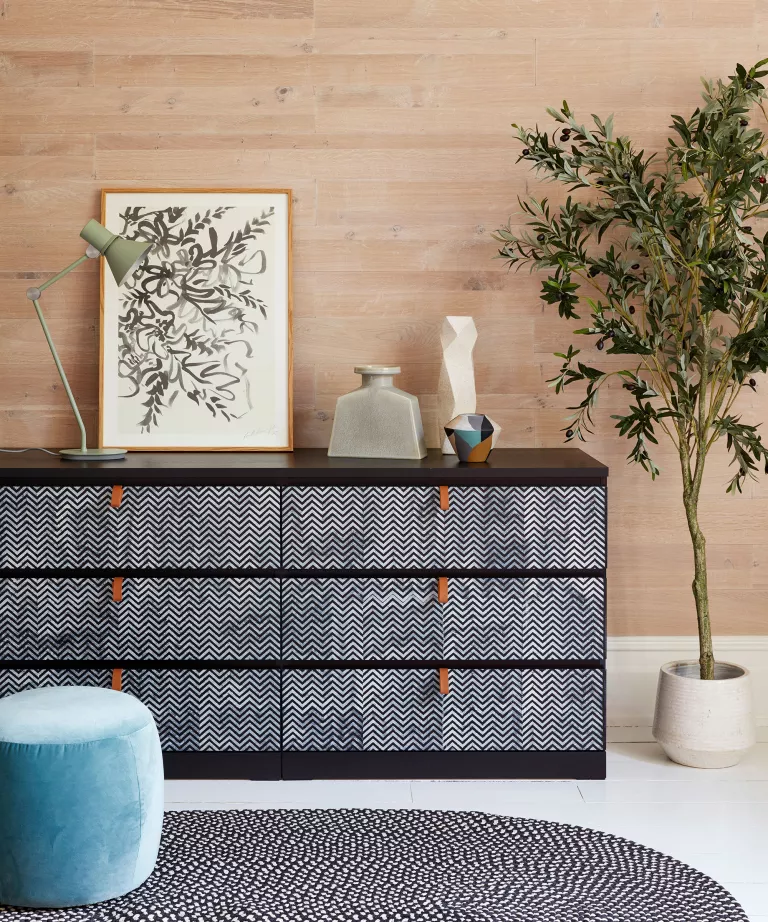 Transform a dull space into a chic haven using upcycled drawers, and elevate its appearance with a touch of creativity by incorporating a simple yet stunning chevron stencil. This easy-to-use tool will infuse your space with a distinctive flair and reflect your style and taste.
Make Your Own Basket Lampshade
Refreshing your house doesn't have to mean breaking the bank, as exemplified by this budget-friendly basket lampshade idea. DIY or smaller-scale decoration projects can yield significant and stylish results. It takes a trip to the attic, a can of paint, some tender loving care, and some bargain hunting.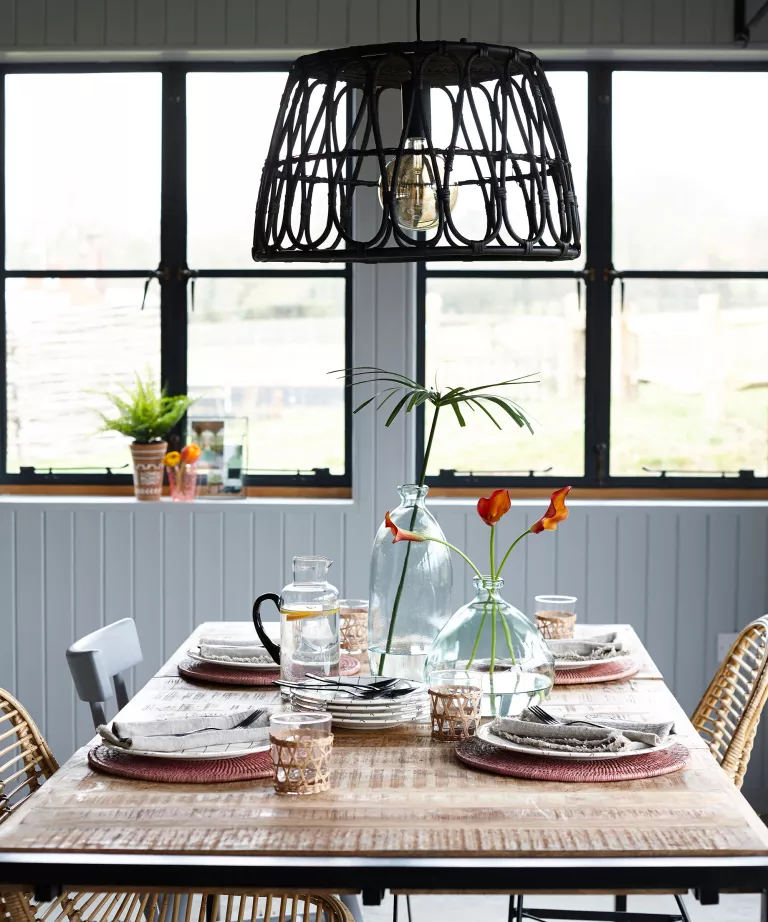 Take a plain basket and spray paint it black. Next, remove the handles. To give a lampshade the luxurious feel of a high-end store, cut off a circle from the bottom, replace it with an extra-large light bulb, and attach a black cable.
Use Your Vertical Space
You can go right with a basic shelf unit, whether you want to store frequently accessed books or showcase prized possessions. Shelving serves a practical purpose but also offers an opportunity to infuse your design with personality by adding vibrant flowers.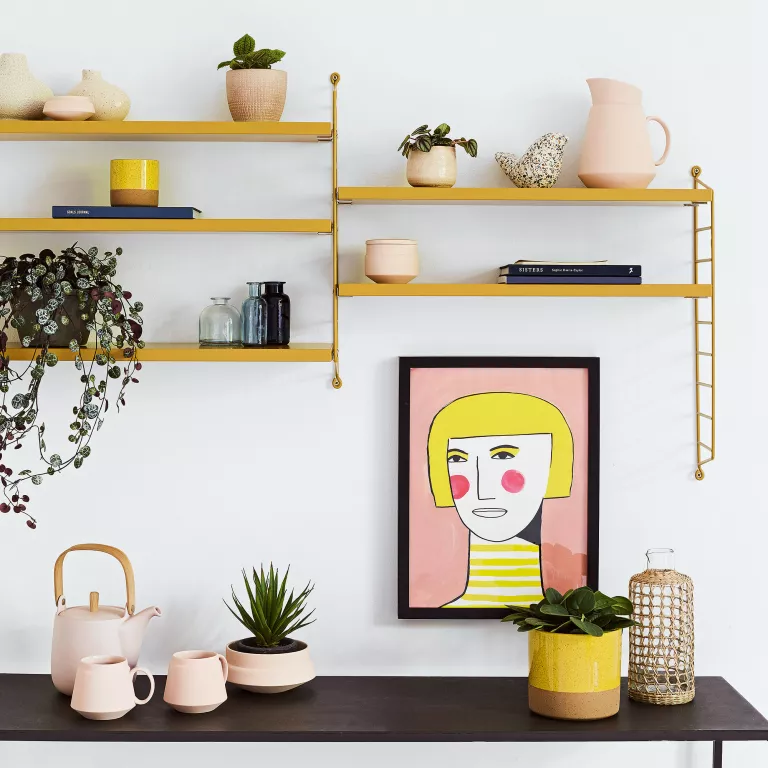 Fresh-cut flowers are a simple and affordable way to uplift any space and update its current aesthetic quickly. Minimal effort is involved; you can arrange as large or small as you desire. Even a single flower can still be beautiful.
Rearranging The Space Gives It A New Life
One way to enhance the feng shui of a room is by rearranging its furniture. The beauty of an object can be dramatically altered simply by shifting one's viewpoint. These quick adjustments can be made over a weekend and completely transform your living room.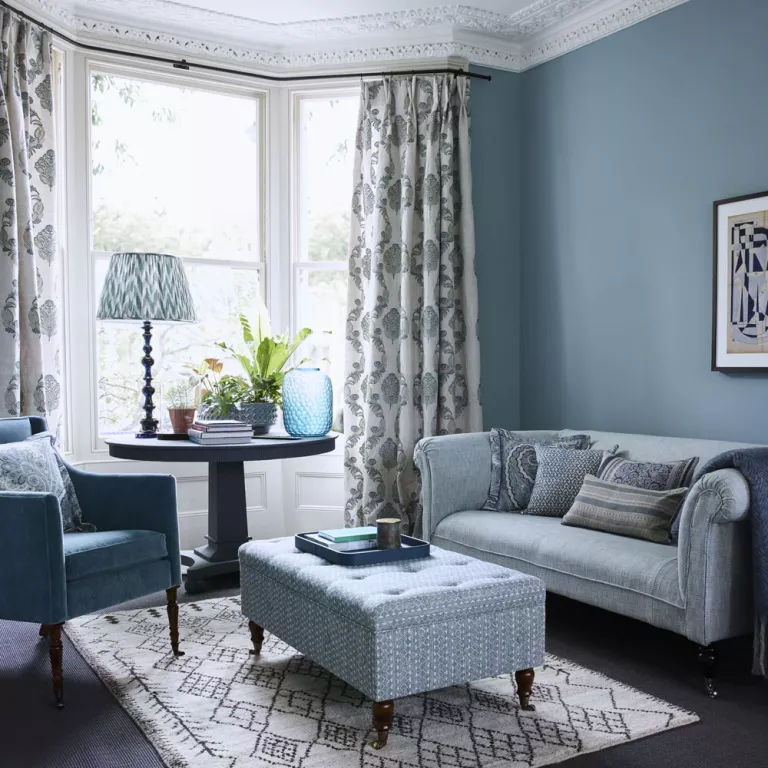 Rearranging the furniture is great for creating the appearance that you've accomplished something rather innovative. Get rid of as much unnecessary stuff as you can, and get your stuff organized. If you put things back where they go, you'll free up a ton of space, and the room will feel much bigger.