How To Choose The Right Kitchen Sink And Faucet
By Goodness M October 24, 2021
---
We don't even need to say the sink and faucet are fundamental elements of a kitchen. Therefore, when you select these items, consider style and function. In this article, we will provide you with information on how to choose a sink and faucet that is suitable for your kitchen.
Sink Options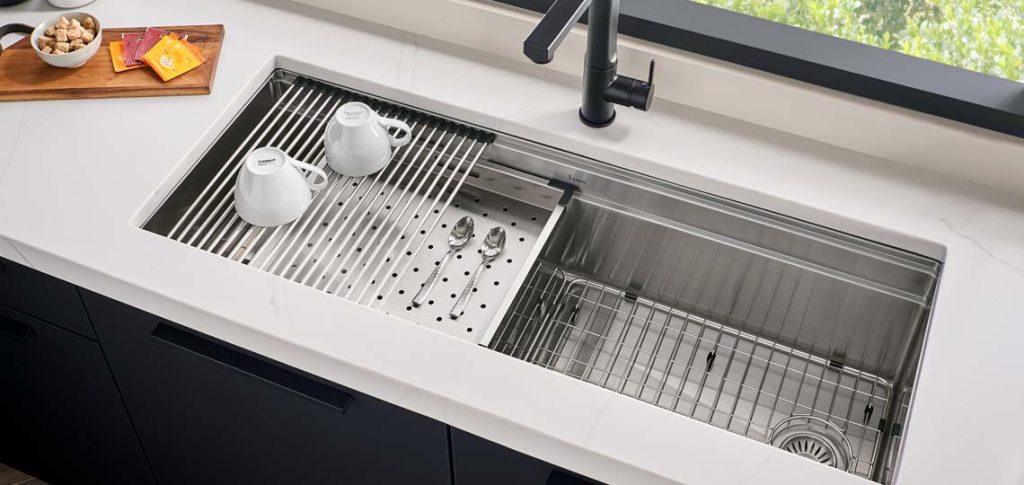 A variety of materials make good kitchen sinks. These are composites, enamel-coated cast iron, and stainless steel, and solid surfaces.
Stainless Steel: This makes a good quality kitchen sink. It is suitable for solid surface counters made of whatever stone you prefer. This is due to its capability to mount everything underneath. However, some people might find a stainless steel sink noisy. This can be solved by choosing a design with a sound-absorption technology.
Enamel-Coated Cast Iron: It is the standard in kitchen sinks. Care needs to be taken because the enamel can be damaged easily.
Solid Surface: This enables you to clean up with ease. A solid-surface sink creates a smoother clean-up area. However, it can chip quite easily. Therefore, to prevent damaging solid surfaces do not put hot pots and pans on the sink.
Composite Sink: This is the latest style of kitchen sinks. Polyester/acrylic is one type of composite sink which are on the market. It comes in different colors and its low price appeals to house owners who are on a budget. But polyester/acrylic sinks will not last as long as the other materials. These drop-in sinks are not easy to clean.
Number of Sinks
Most kitchens have double-bowl sinks. These were made to facilitate the proper washing of dishes. An ideal double bowl sink must consist of an oversized bowl and a standard-sized bowl.
Faucets That Function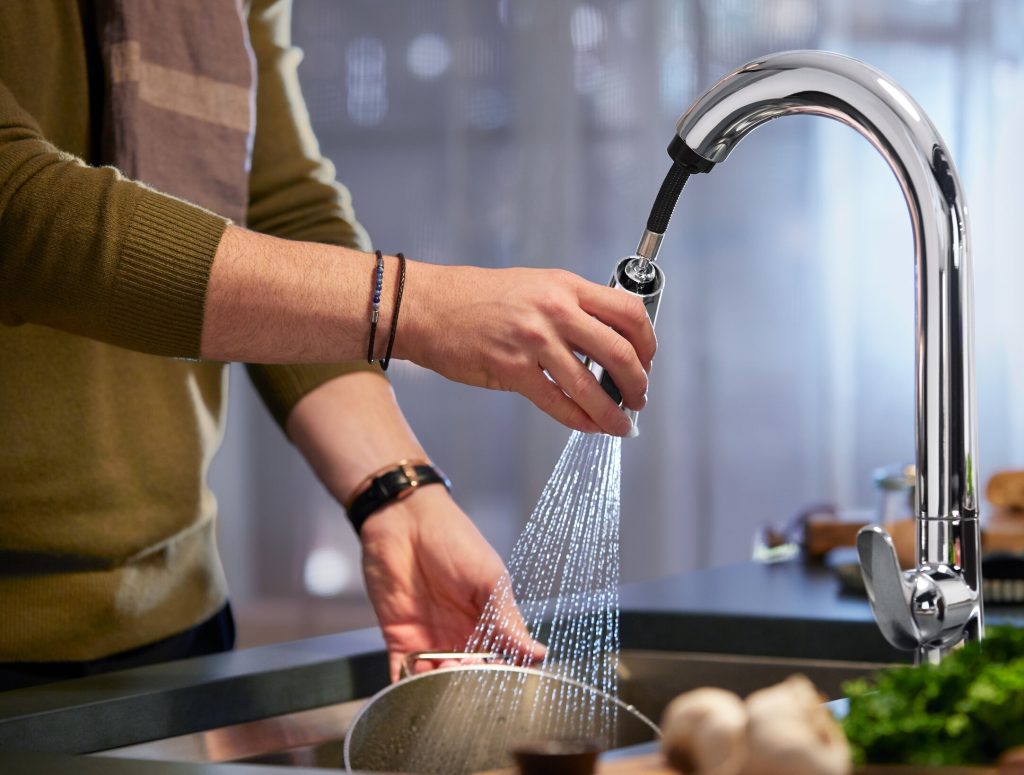 The most durable faucet is one made of solid brass that has a disk made of ceramic. A single-lever faucet is perfect for the kitchen.
Furthermore, a spray arm must be included for rinsing the sink and filling pots with water. Add a hot water dispenser for convenience. In addition, avoid using a brass finishing on your faucet, especially in the kitchen. Therefore, use chrome, polished nickel, or the new bronze finish.