How To Create Living Room Storage
By Goodness M July 10, 2022
---
To equip you with the skills to fully utilize your living room storage, we have compiled ideas that will help every homeowner.
Storage Ottoman
By investing in a storage ottoman, you would have hit two birds with one stone. While creating an attractive atmosphere in your living room, the storage ottoman has enough space to put in all the clutter. Items such as blankets, pillows, DVDs, magazines, and remote controls can be accommodated inside a storage ottoman. As a result, your living room maintains that refreshing and clutter-free appearance.
Install Wall Hooks
Give your counters and drawers a break by putting up hooks on your wall. These come in handy in giving your space an organized look. Gone are the days of cluttering your drawers and counters. Use these handy hooks to hang hats, coats, and purses immaculately.
Closed Storage
Unwanted clutter such as papers creates a mess in your living room. Therefore, put away all clutter in a fabric cube or wicker basket. You can easily access items stored without a hustle.
Wall Storage Unit
Wall units create space where you can store different items. Its primary purpose is to lift objects higher from the floor. It also helps create an attractive living room when decorated nicely.
Sofa Table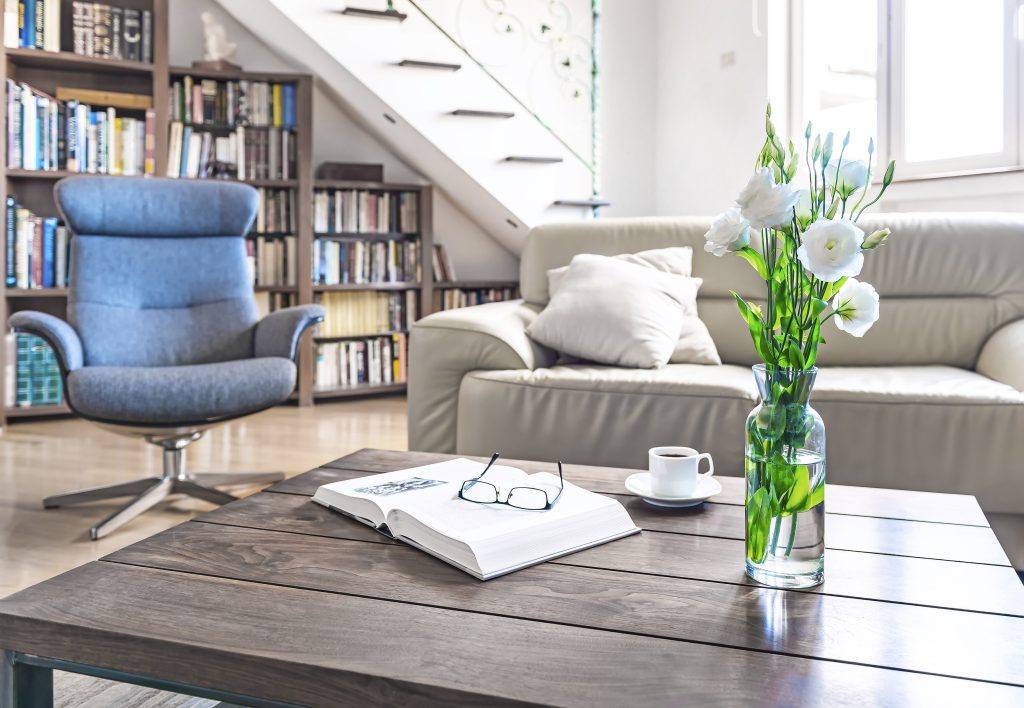 Put a narrow table in the space either next to or in front of the couch. Make sure that the color of the table complements the sofa. Also, the length must be the same as the couch. Therefore this table can be used for storing magazines, books, remote controls, and lamps. Also, it can be used as a charging place for phones after putting in necessary connections.
Under Stair Storage
Storing items under the stairs is an efficient and organized way of decluttering the living room. Therefore, a bit of remodeling by a qualified contractor is required to create a closet with shelves. This is where shoes, coats, or books can be placed.