How To Lay A Brick Pathway
By Goodness M November 14, 2021
---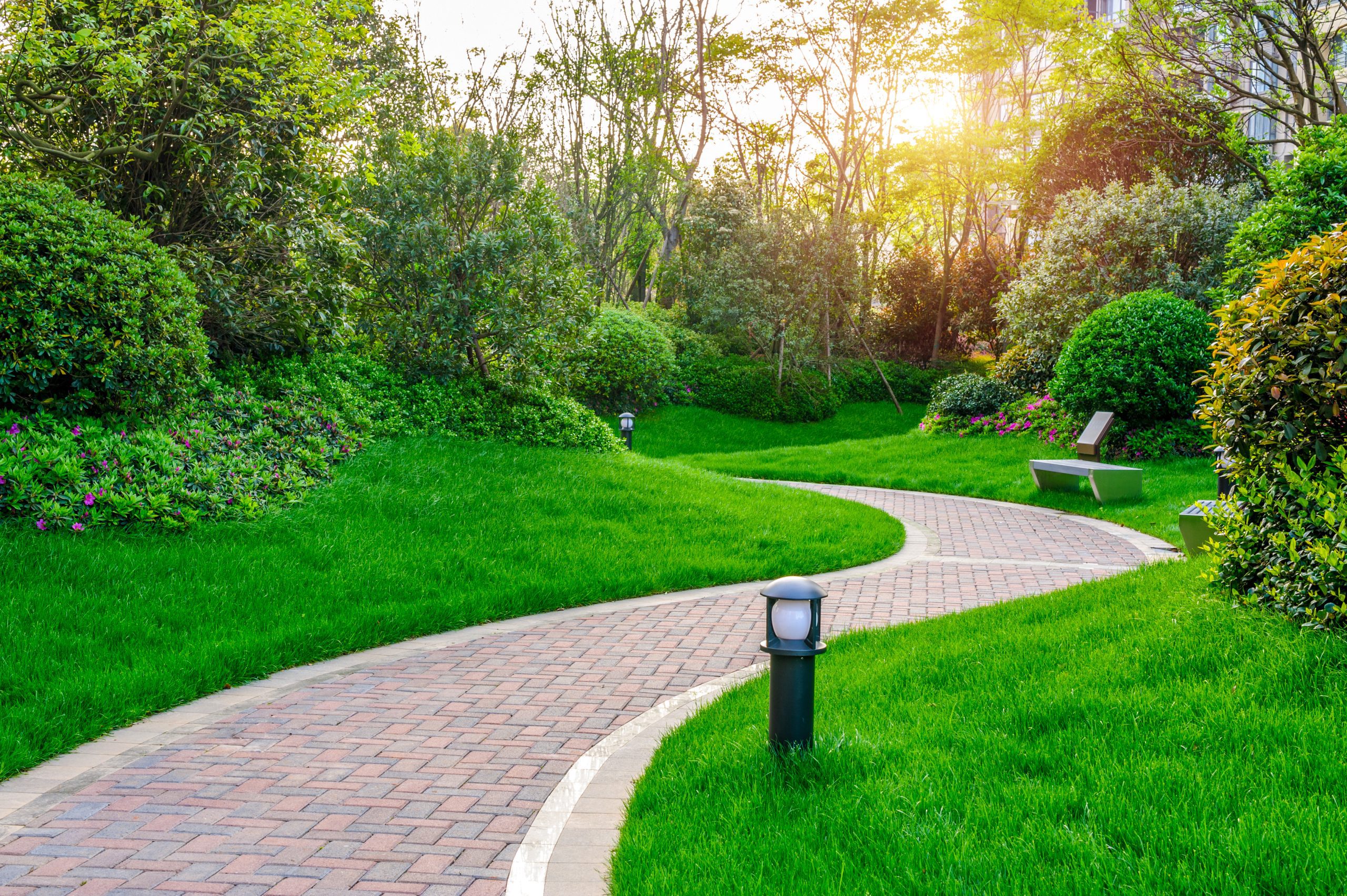 A brick paver walkway added to your landscaping will go a long way to making your home look classic and up-to-date. We will show you how to make this gorgeous addition without blowing your budget out of proportion.
Materials Needed
Circular saw or angle grinder with a masonry blade
Instructions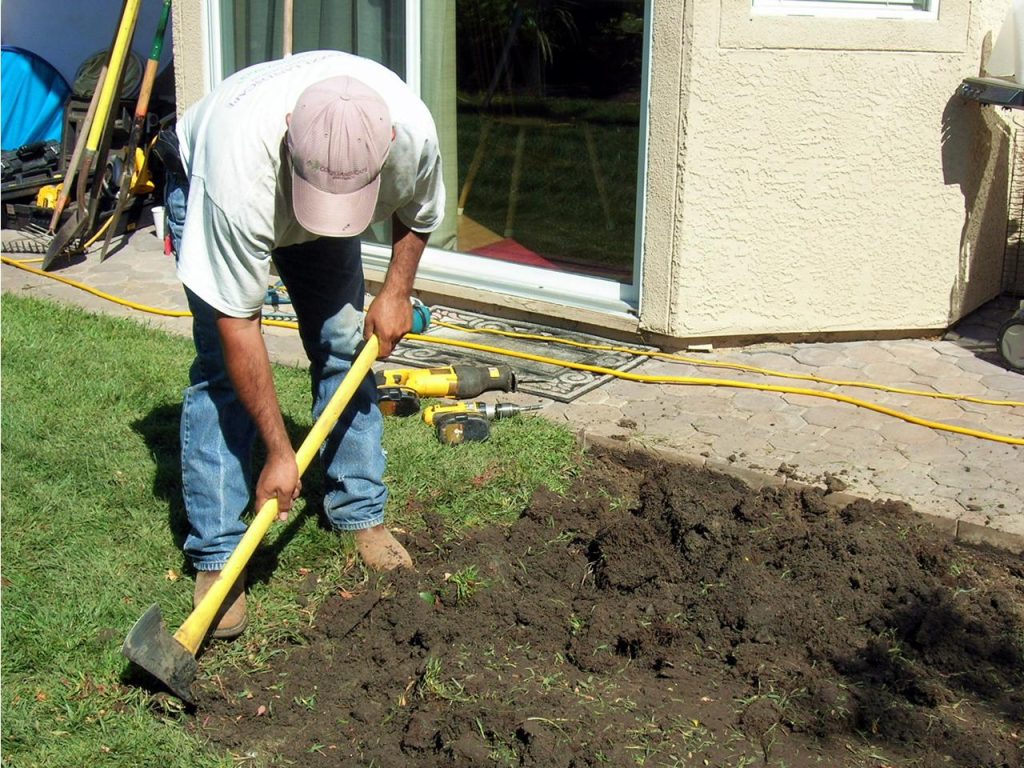 Prepare The Ground Area
Prep the ground area where you want to install the walkway.
Mark the corners of the walkway by setting wooden stakes in the ground using a hammer.
Run string between the stakes in the ground to mark your edges.
The blade of the shovel can be used to mark the borders.
Dig an ample trench to lay pipe guides. These will serve as guide rails to create a consistent crushed stone flat surface.
Use the rake to flatten the walkway.
Between the metal pipes, add cement using a long level and compact the surface.
Remove the pipes and fill the trench with crushed stone.
2. Lay Bricks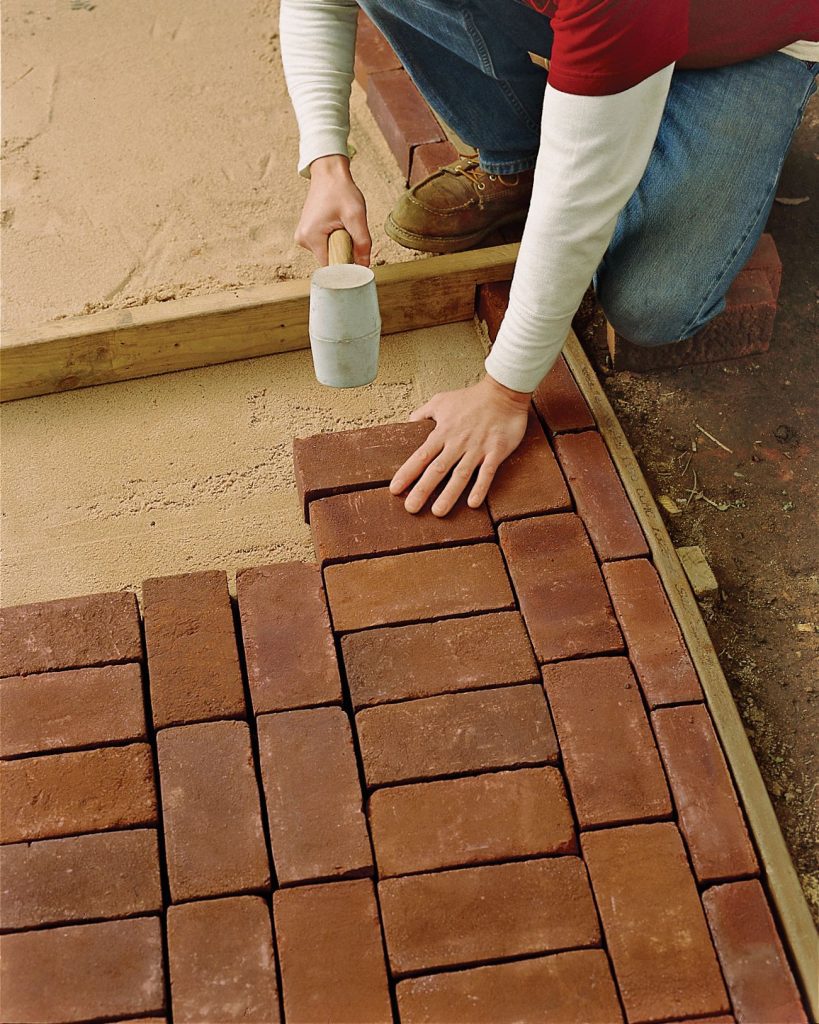 Remove the wooden stakes. Use the string as a precise guide for the brickwork edges.
Begin to lay bricks in the pattern of your choice. The string should be used to keep everything in place.
Install plastic edging into the compacted ground using landscape spikes.
Fill gaps with cut bricks. A circular saw – if you have an angle grinder, that can also be used – with a masonry blade can be used to cut the bricks.
Fit the final row of bricks against the edging.
3. Compact Brick Pathway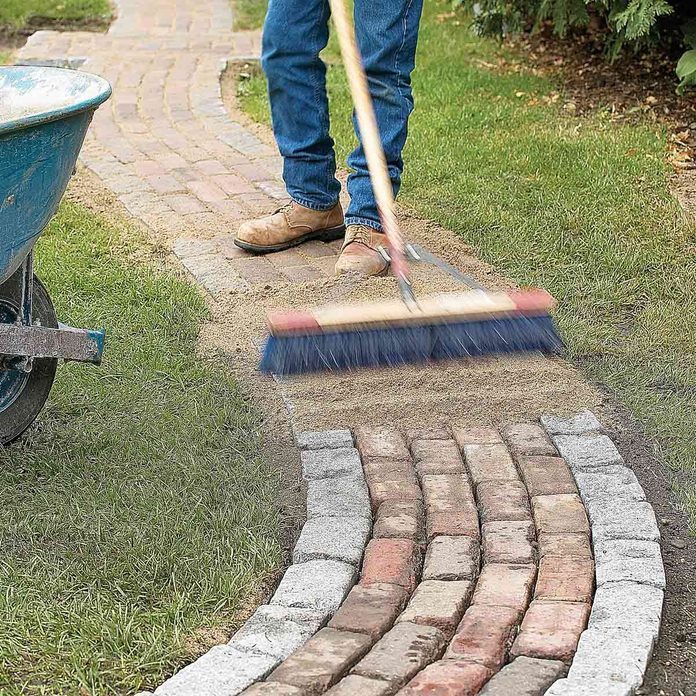 Set the brickwork using the plate compactor.
Use a shovel to scatter polymeric sand on top of the bricks.
Sweep the polymeric sand across the bricks into the paver joints. Once filled the remainder must be swept away from the surface.
Finally, mist the walkway surface to activate the binding agents in the polymeric sand. This will transform individual pavers into a smooth walkway.