Mason Jar Magic: DIY Projects That Make Us Love Mason Jars Even More
By Jhoana C December 9, 2021
---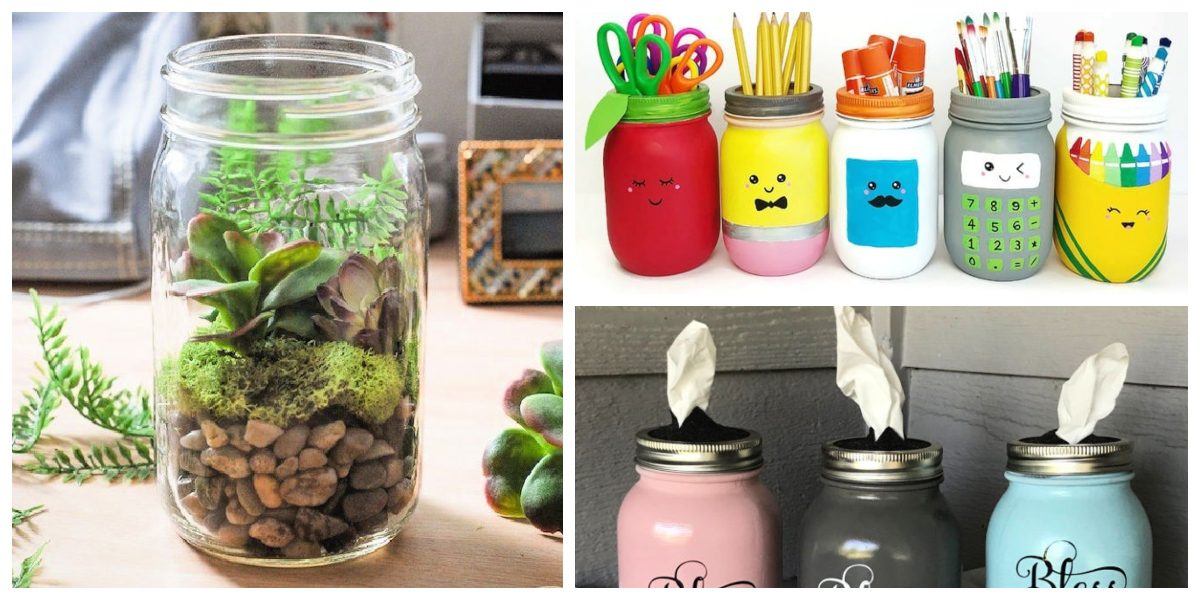 Only a few objects are as iconic as the mason jar. Originally used for canning to preserve various foods, these popular jars are now used for so much more than just a receptacle for food. Mason jars have become so popular over the years that when you search for them on the Internet, you'll find them readily available for many different uses. Their usefulness has also crossed over to areas other than the kitchen. Their presence is felt in the bedroom, living areas, and the garden, too. Suffice to say that the mason jar has become indispensable. Over the past two years, what has happened has put them in the limelight even more, with people searching for useful DIY mason jar ideas on the Internet. We want to be in on the trend, too, so we put together a compilation of 40 mason jar hacks that will make you love them even more.
Mason jars make excellent holders for utensils
Mason jars have gotten quite popular over the years, and who can blame people for liking them? They are functional, decorative, and versatile. They not only function well, but they also look stylish too. You can use them to serve a variety of purposes.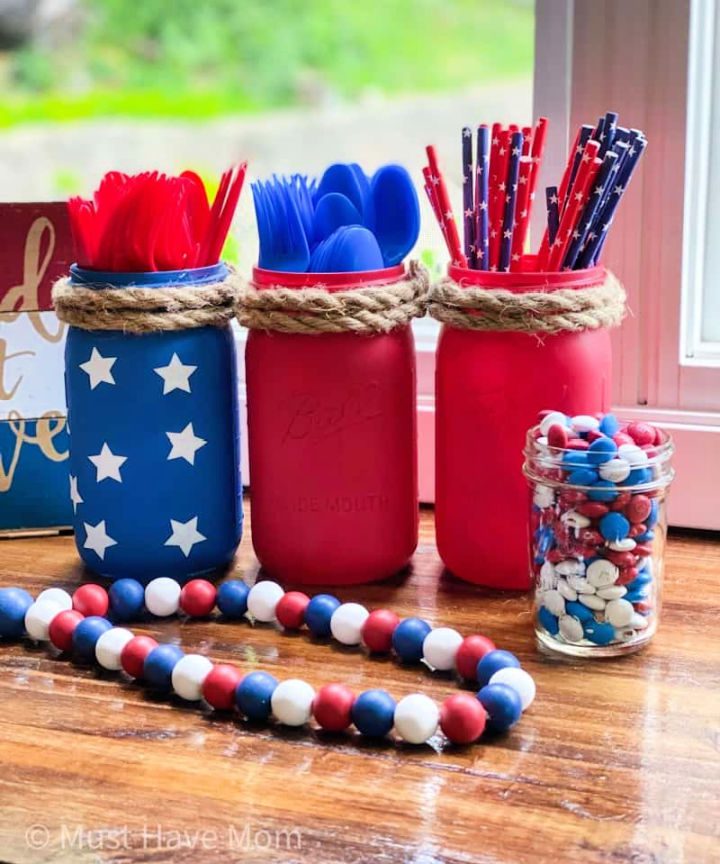 A case in point is these utensil holder mason jars. Don't they look good? They make you just want to take them out and display them because it's guaranteed that people will give you compliments after seeing them repurposed like this.
Grow sprouts easily with mason jars
Who thought mason jars could be used to grow plants, specifically sprouts? The idea never crossed our minds. This just goes to show just how versatile mason jars are, and if you don't have any yet, you should get some for your home.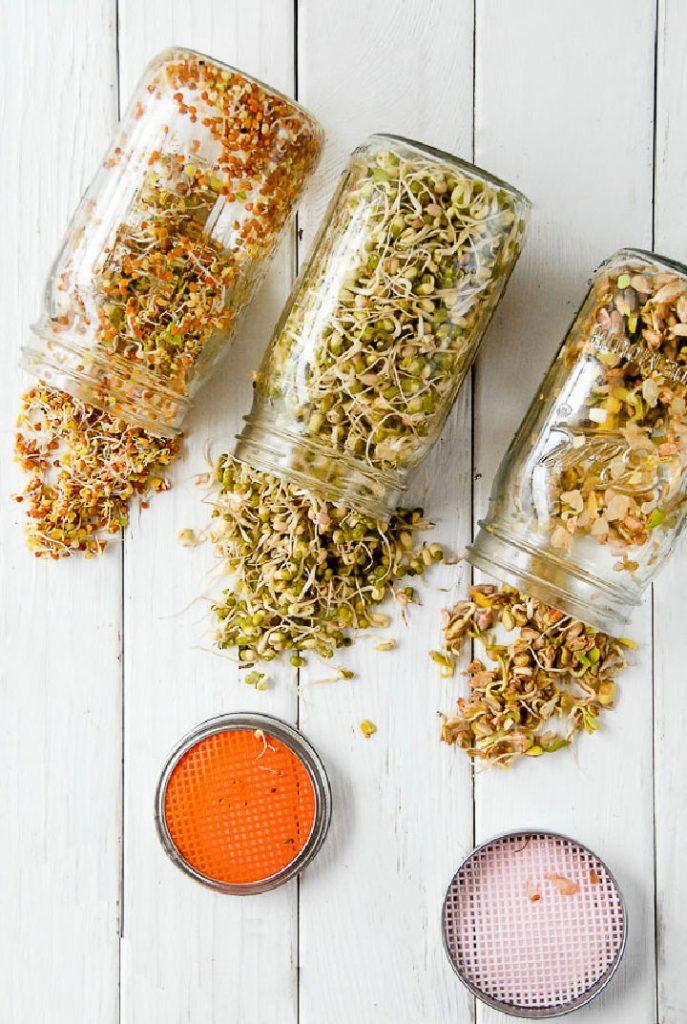 They come in handy in different situations, and you'll be glad you had at least one at home. Your salads and food will taste a lot better with fresh beans and seeds that grow in the comforts of your kitchen. Your family is gonna love it.
Sewing supply kit
A sewing kit is necessary for any household. After all, you won't be able to repair or mend a few tears here and there without your sewing kit. Needles, thimbles, and threads are just some of the things you need in your kit arsenal.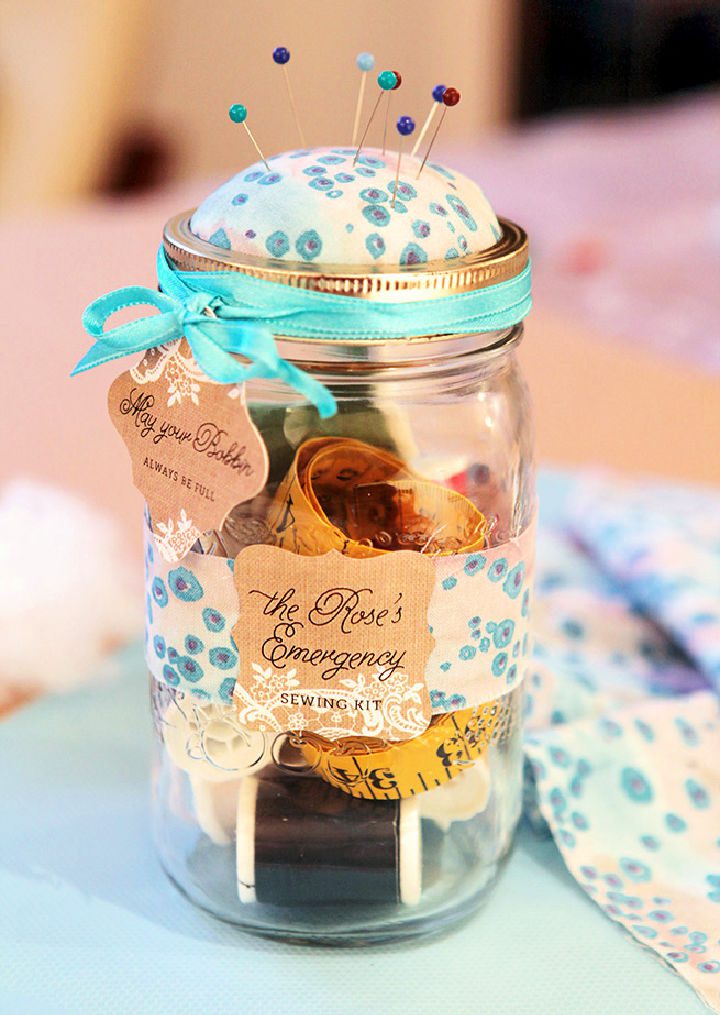 You don't want to lose any of your sewing supplies, so make good use of mason jars. You can turn one into a quirky and unique sewing kit by getting creative and injecting your own personality into it. It can also be used as décor.
Storage for a variety of snacks
Although most snacks today come in resealable packages, some of them are not airtight, which could compromise the snack's quality. Well, you don't need to worry about keeping your snacks fresh if you have a mason jar.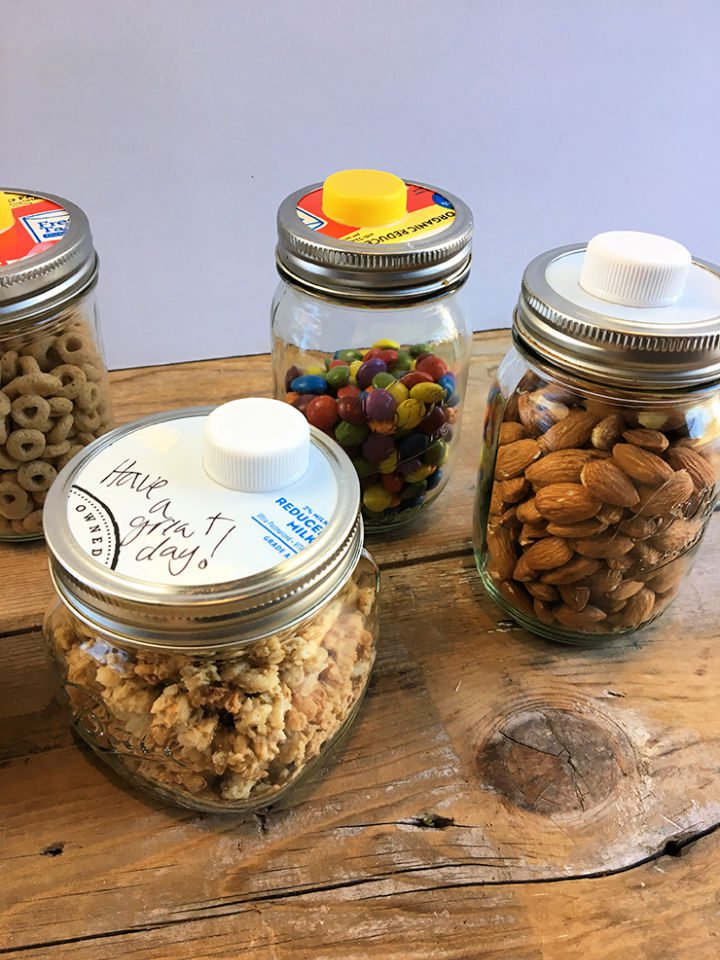 They can easily be used as snack containers. They're airtight as long as you put the lid on properly, they don't cost a lot of money, and you can see what type of snack they contain. No more guessing and no need to open the package to find out what's inside!
Table lamp made from a mason jar
For an authentic, one-of-a-kind decorative piece to help your home stand out, you don't always have to go online or to the furniture store. You can try creating one, and you'll be guaranteed that you have something nobody else has.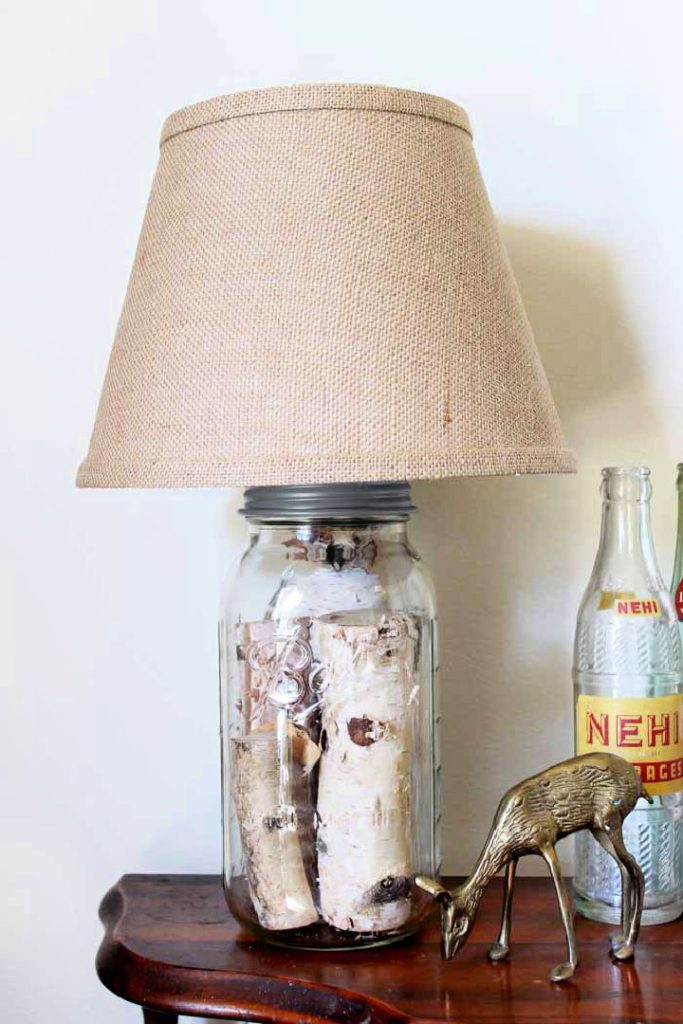 Get some inspiration from this lovely, country-style table lamp that looks like it belongs on the cover of a home living magazine. The lampshade is made from burlap, and this will easily add aesthetic value to any space in your office or house.
Vase and picture frame at the same time
If you're pressed for space but want to showcase a photo and decorate your home with flowers at the same time, this next mason jar hack is your answer. What are we talking about? We are referring to this DIY project that is both a picture frame and vase at the same time.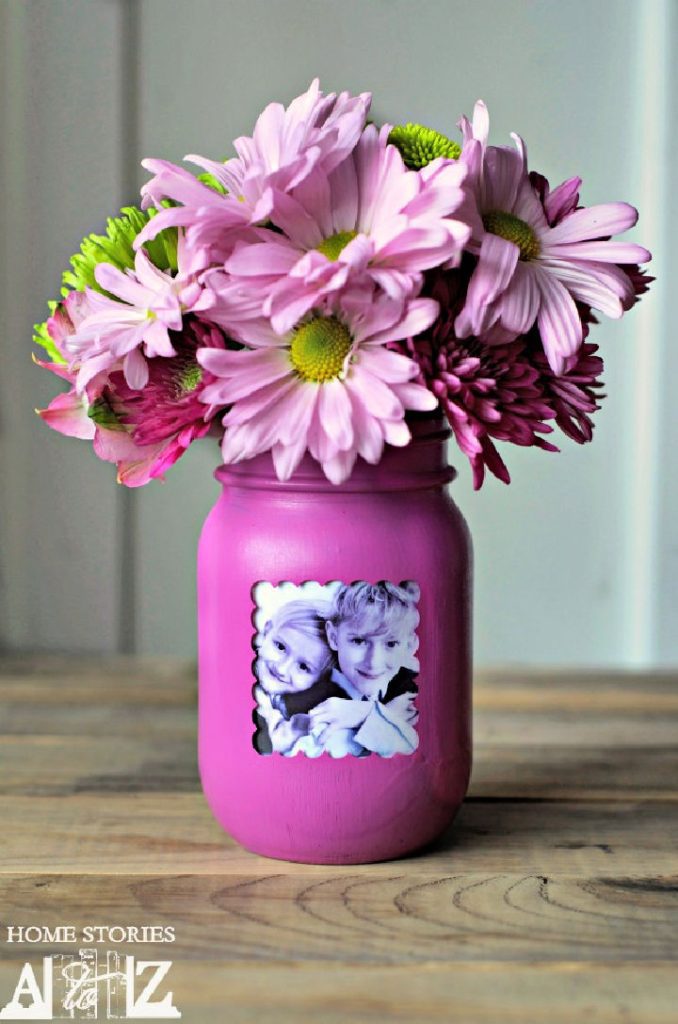 Clever idea, right? This way, you'll get to display the photos you are proudest of and beautify your interiors with your favorite flowers at the same time. You just need to cut the middle part of the mason jar cover into a shape of your choice.
A jar of rainbows which children will love
Don't the jars look lovely as if they are made of clouds and cotton candy? We know children will love these jars and the great thing about them is they are perfect for kids' rooms. This is another activity that children will love to participate in.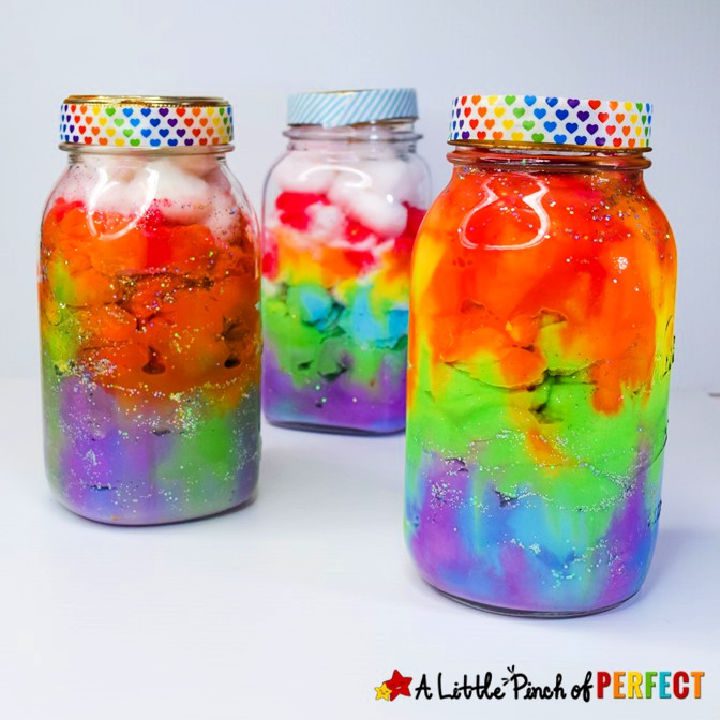 They can make their own rainbow jars using cotton balls and temporary paints. They can choose their own colors so that their rainbow jars will truly reflect their personality and originality. It's the ideal opportunity for them to showcase their creativity.
Friendly scarecrow
We bet there'd be less scaring and more loving on the farm if this is how scarecrows look. Why? Because they look super friendly, and they seem like they can't even hurt a fly. There's nothing scary about the googly eyes.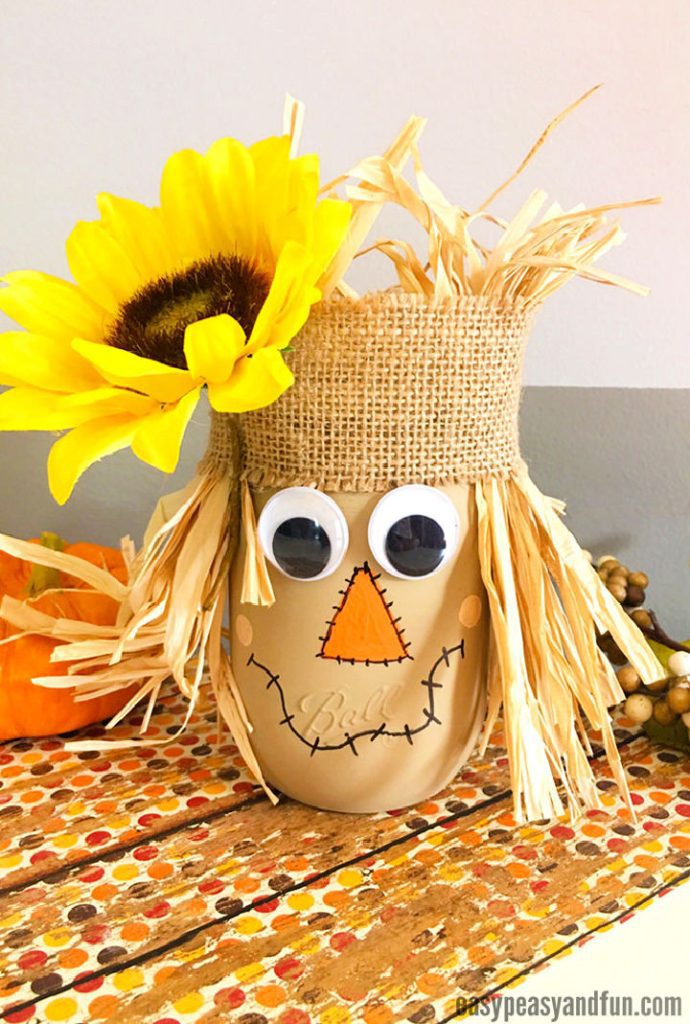 This scarecrow makes the perfect décor for fall, and it can be easily customized using your favorite colors and characters. Fancy an Addams Family scarecrow? You can easily make one, and you can get the whole family involved in this fun project.
Oil lamps make excellent wedding centerpieces
Wedding costs can quickly add up with expensive wedding venues, wedding menus, wedding tokens, and much more. If you want to save a substantial amount of money, you can DIY a few things for your wedding, such as your wedding décor.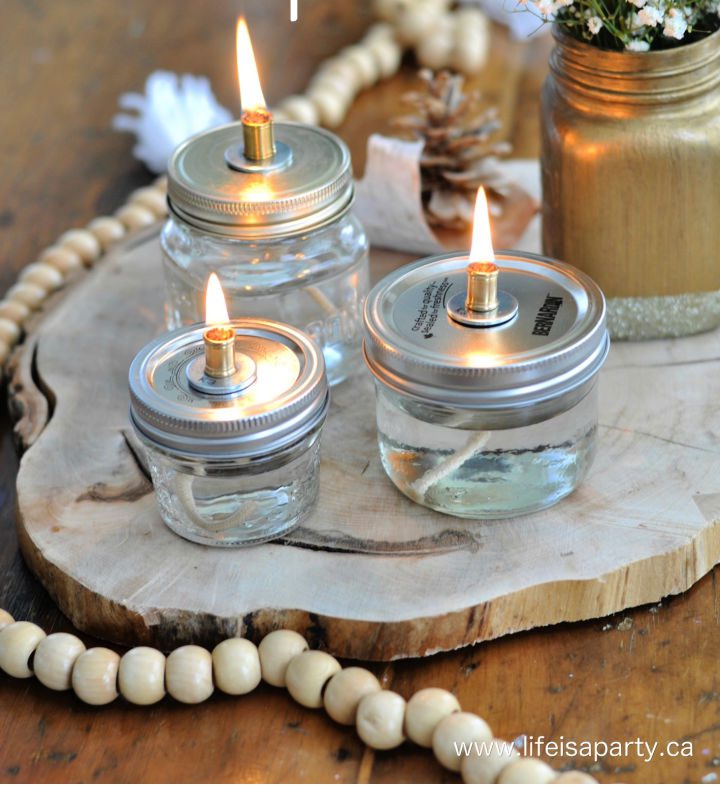 Mason jars that have been turned into oil lamps are a perfect idea. They are unique and make for excellent wedding centerpieces which you won't readily find elsewhere. All you need for this are mason jars, lamp oil, and lamp wick, and you're good to go.
Patriotic mason jars
Got no décor whatsoever for Memorial Day, Independence Day, or other major holidays? Don't fret. You don't need to rush to the department store just yet because chances are you have things in the home that can easily be used to make beautiful decorations.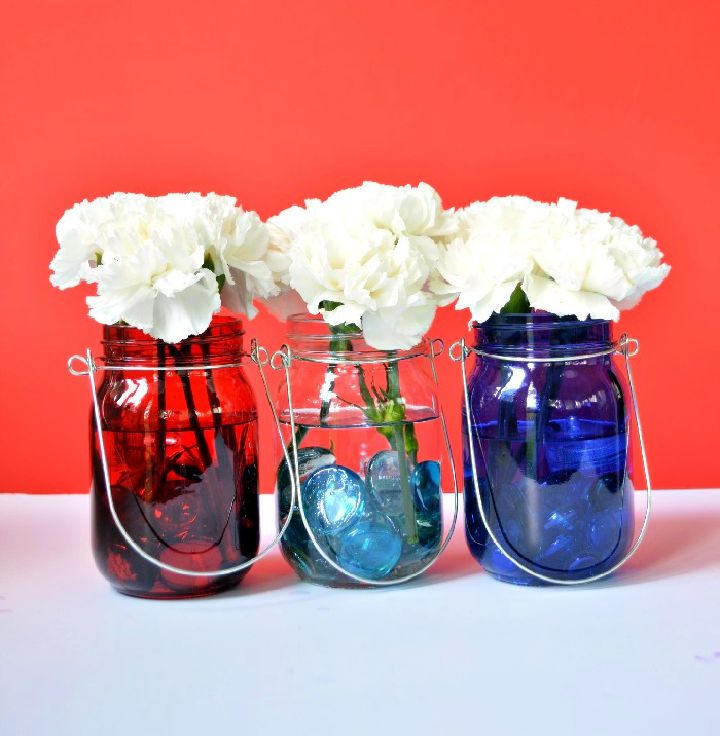 Mason jars are excellent for patriotic holidays because they can be converted into decorative jars with patriotic colors and contents. You don't need much for this project, just your mason jars, colorful fairy lights, and maybe a few flowers.
Animal snow globes
Spring is the season of new promises and new beginnings. The days are longer, and most people have brighter moods compared to winter. Plenty of outdoor adventure awaits you, and of course, life starts growing again as plants start to sprout and make their presence felt.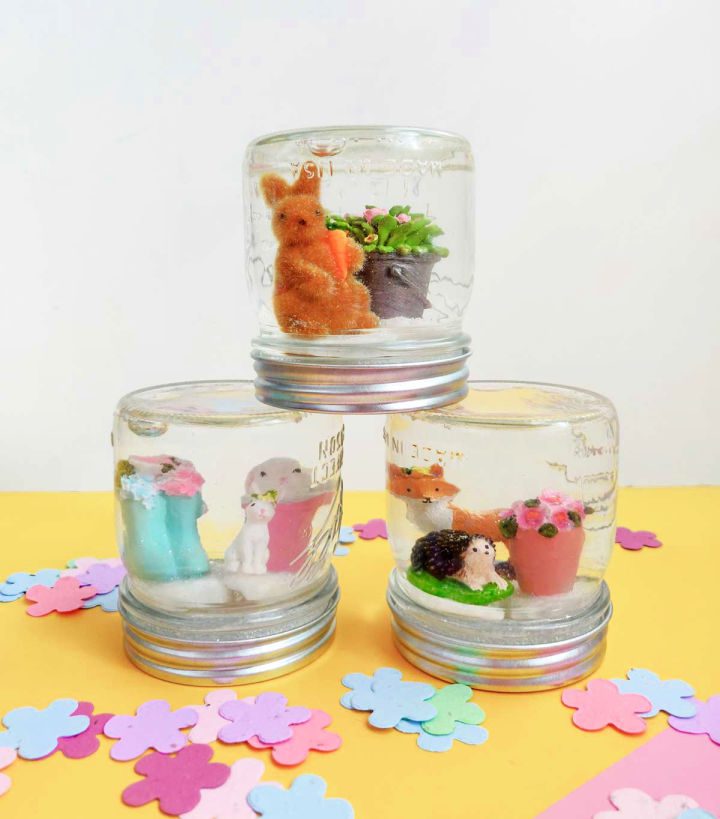 This mason jar décor is perfect for such an occasion. You can make them yourself or with the help of friends and family. We know little children would like to be involved in an assignment such as this. Don't forget to purchase mini figurines of animals to make the snow globes look even better.
Get your beach vibe on
Who doesn't love the beach? We know many people love being near water because it makes people happier and elevates endorphin levels. However, there are times when you can't always be at the beach whenever you want, so you can do the next best thing, and that is to bring the beach to you.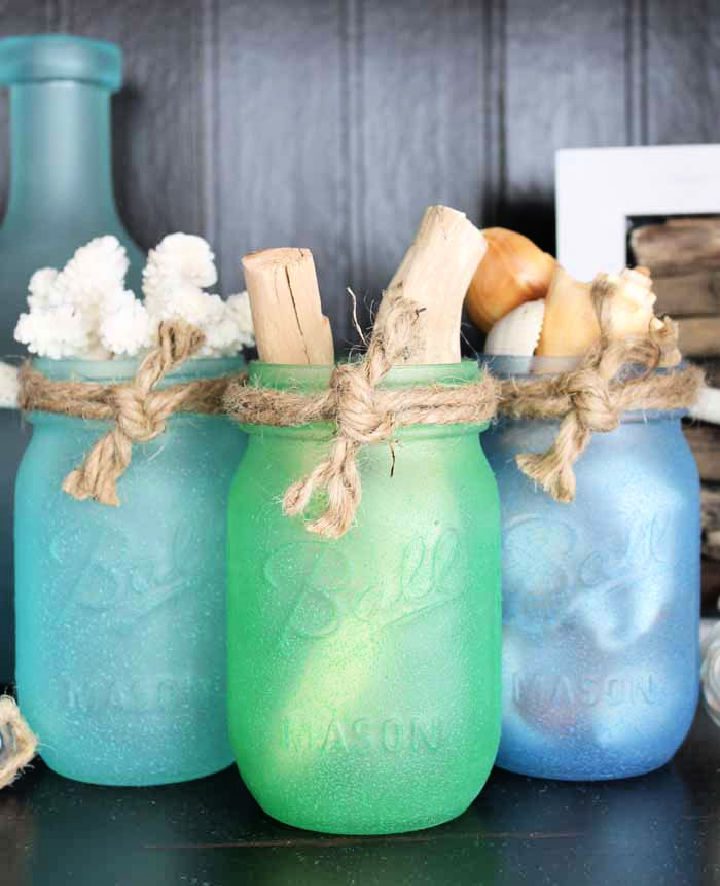 How do you do that? By incorporating its elements in your décor. This is an inspiration idea you should take a few pointers from. Sea glass painted mason jars will bring life to your home and make you feel as if you're close to the beach all day long.
Wall sconce made of mason jar
Sconces have various purposes both indoors and outdoors. Aside from providing much-needed light, they can also be used for decorative purposes. What you see in the photo is a unique sconce you won't find in most stores because it's homemade.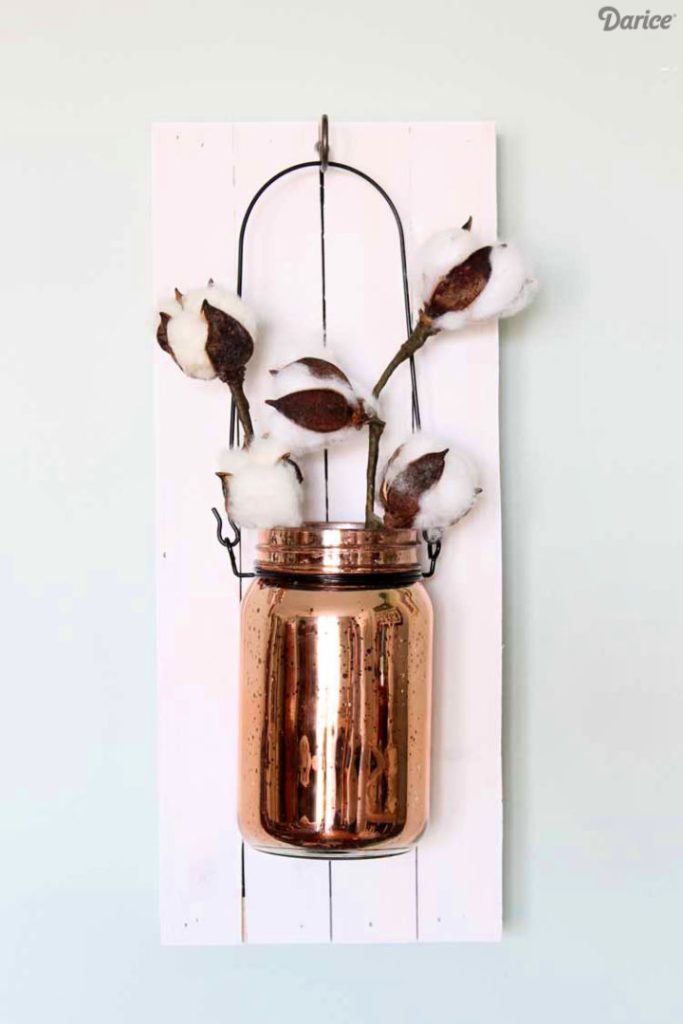 The good news is you can easily replicate it for your own home, and you don't need a lot of supplies to make the DIY project your very own. You can select your favorite plants or flowers and use whatever wood or box leftovers you have. Not only do you get to decorate, but you get to upcycle, too.
Mason jars make ideal herb gardens
Now there's no excuse not to have an herb garden, even if you live in the urban jungle. They don't require a lot of space or effort. You can even use mason jars to start your very own herb garden, even if you live in a tiny apartment or condo.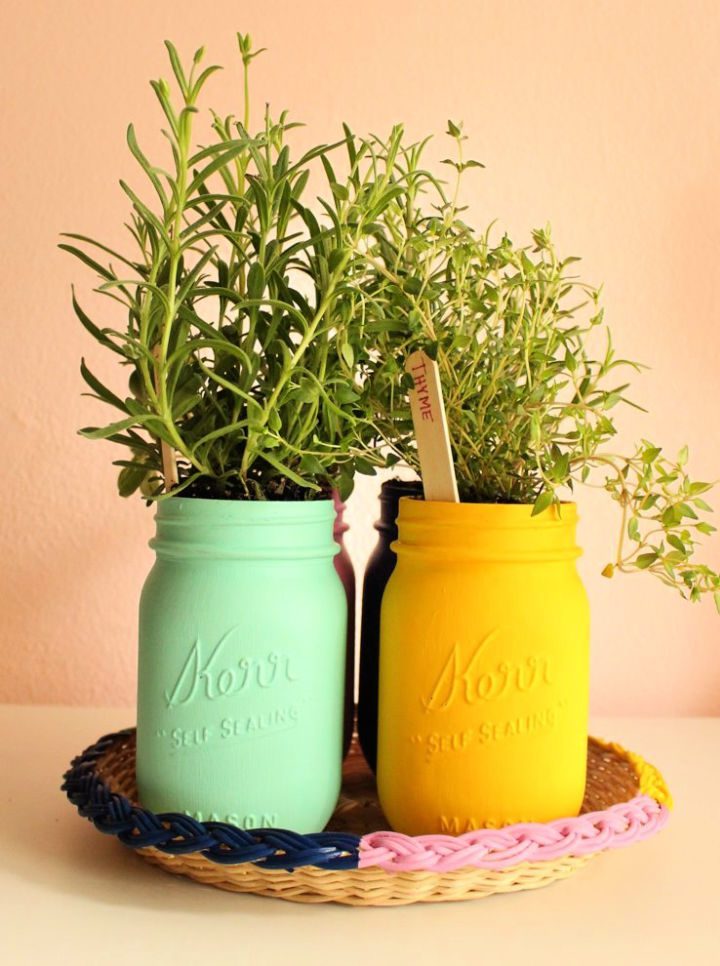 Paint the jars with vibrant colors to inject more life into them and select the herbs you want to grow. Soon enough, you'll find yourself picking herbs from your own garden to prepare tasty dishes that the whole family will enjoy.
Mason jar citronella candles
Light up the wicks of your mason jar citronella candles and see your guests' faces in awe. We have told you before that there are countless uses for mason jars, and this is one of them. For this project, all you need are mason jars, wicks, and citronella oil.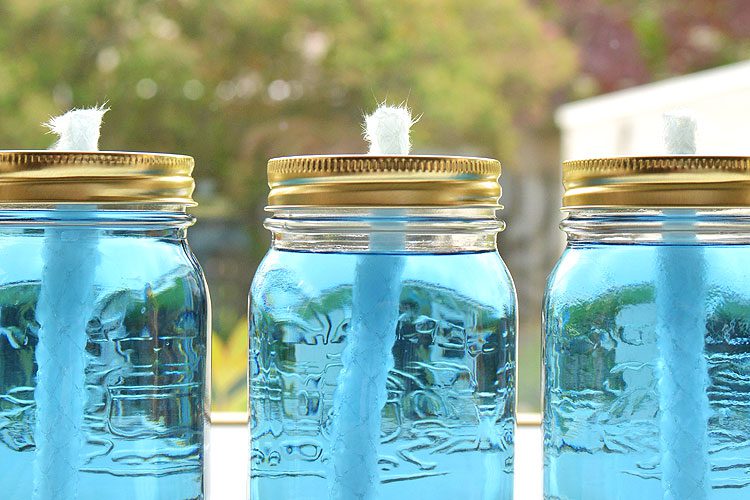 Poke a hole in the bottom of the mason jar lid with a nail and hammer to use as a guide for your drill bit. Drill a hole that's about three-quarters of an inch thick for the wick to thread through snuggly and fill the mason jars with citronella oil. There are citronella oils with various tints, so you can pick whichever one you prefer.
You'd be sneezing more with this
Even if we don't have colds, we'd still love to have this tissue dispenser by our side. We'd be saying, "bless you," as we reach for a tissue to wipe our noses with. If you have mason jars lying around the house without any specific use, this is a project which you can easily do.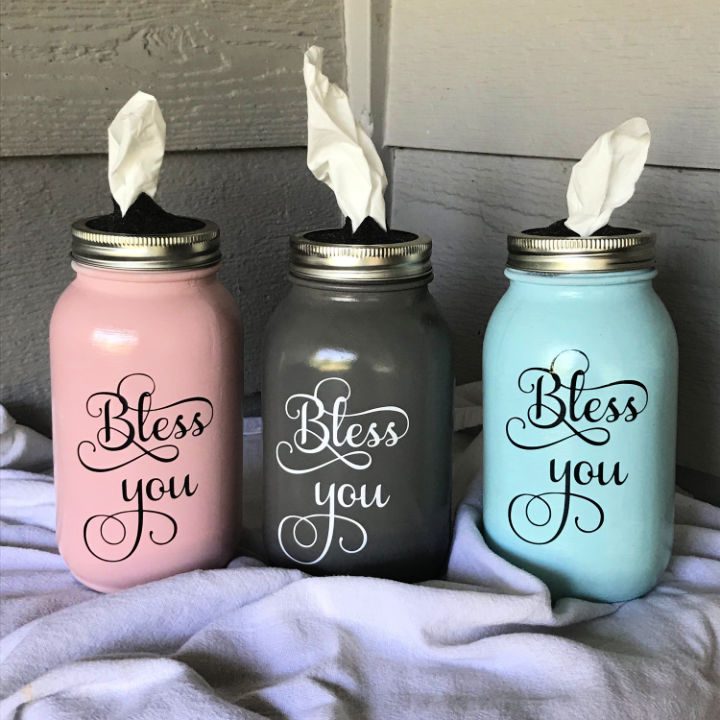 Expensive tissue boxes are not in fashion anymore, and why should you spend your money on them when you can come up with something more affordable and entirely your own. This tissue dispenser is going to impress guests, too.
Mason jar bathroom organizer
Your bathroom is one of the many places in the home that can benefit from extra storage. If you're blessed with a big house with a gigantic bathroom, good for you because not everyone is so lucky. Sometimes, we have to make good use of whatever little space we have.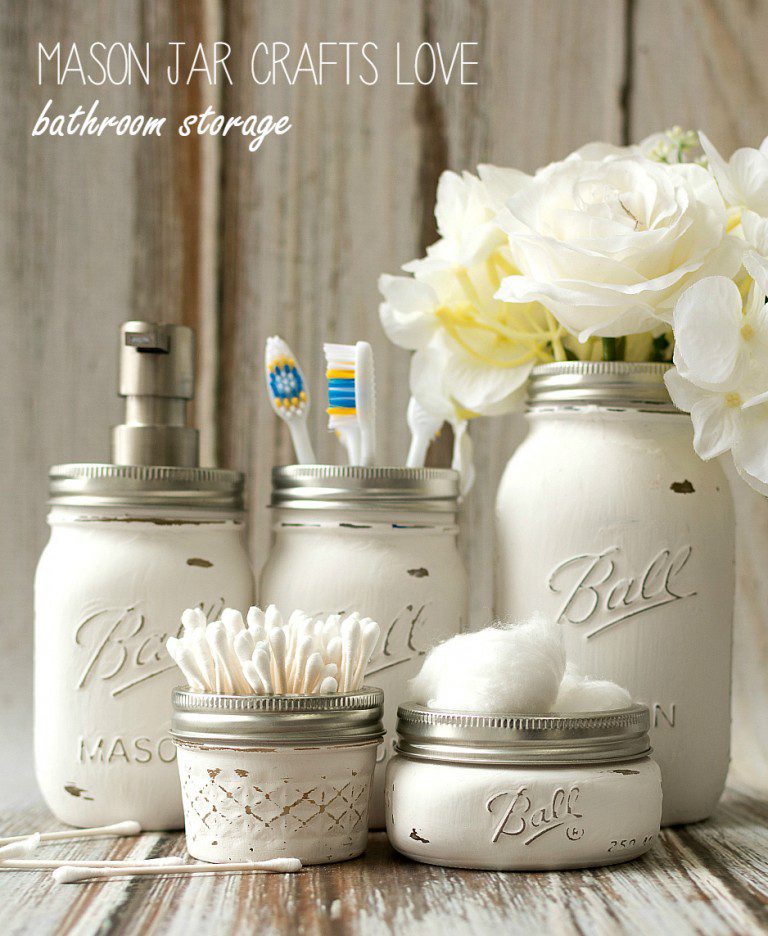 You can maximize your bathroom space by making good use of mason jars as organizers. Get them in different sizes and paint them any color you like. We fancy white because it blends well with everything and has a nice and clean look. You can use the jars as containers for your toothbrushes, cotton pads, and other things. You can even fashion them into hand soap dispensers.
Firefly lights in mason jars
Make your parties, special events, and even sleepovers fancier and more unforgettable with the right décor. Fill mason jars with firefly lights, and you'll make any occasion more magical. Trust us. Your guests will love these firefly lights, especially children.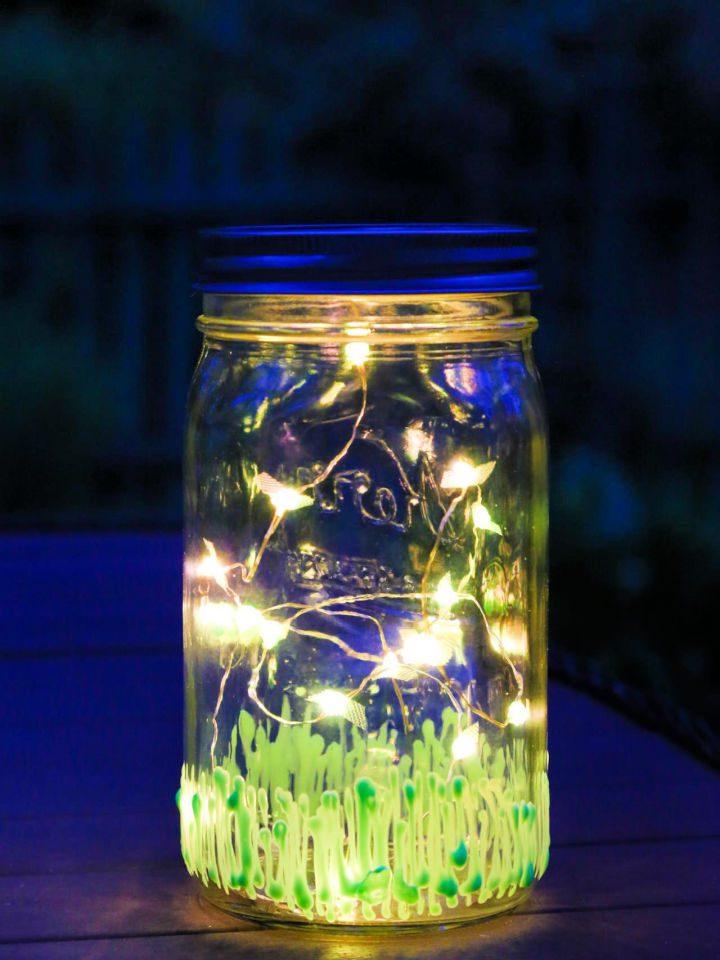 This is a craft idea in which volunteers of any age are all welcome. It doesn't matter if it's your grandma, nephew, or cousin. Any help is welcome. You'll soon find yourself reminiscing childhood memories filled with awe as you make these firefly lights.
Mason jar aquarium
If you and the children are not ready to commit to a regular-sized aquarium with live plants and fish, this is a good test run for both you and the kids. This mason jar aquarium doesn't need as much maintenance as a real fish tank.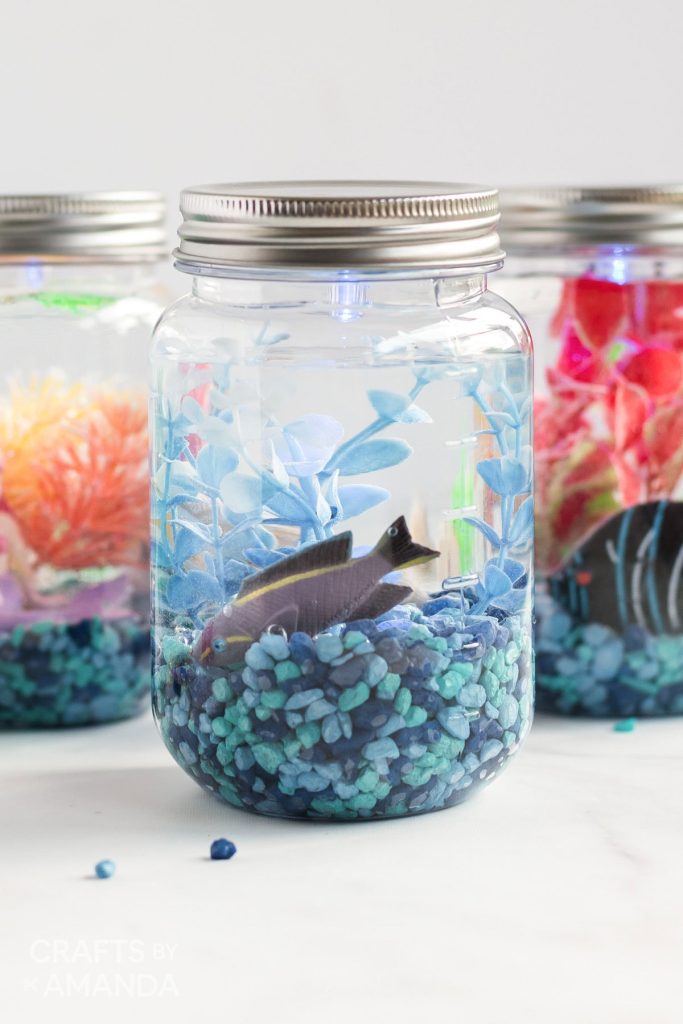 It's also less messy. The kids can pick their favorite plants and colors and decide which fun fish they would like to have. All of them are not real, so there's no risk of anything dying, and the sky is the limit when it comes to options, too.
Mason jar wind chime
Wind chimes have a long and colorful history that spans many cultures and continents. The first wind chime was traced back 5,000 years ago with materials from shells, bamboo, wood, and bone, and they were thought to ward off evil spirits.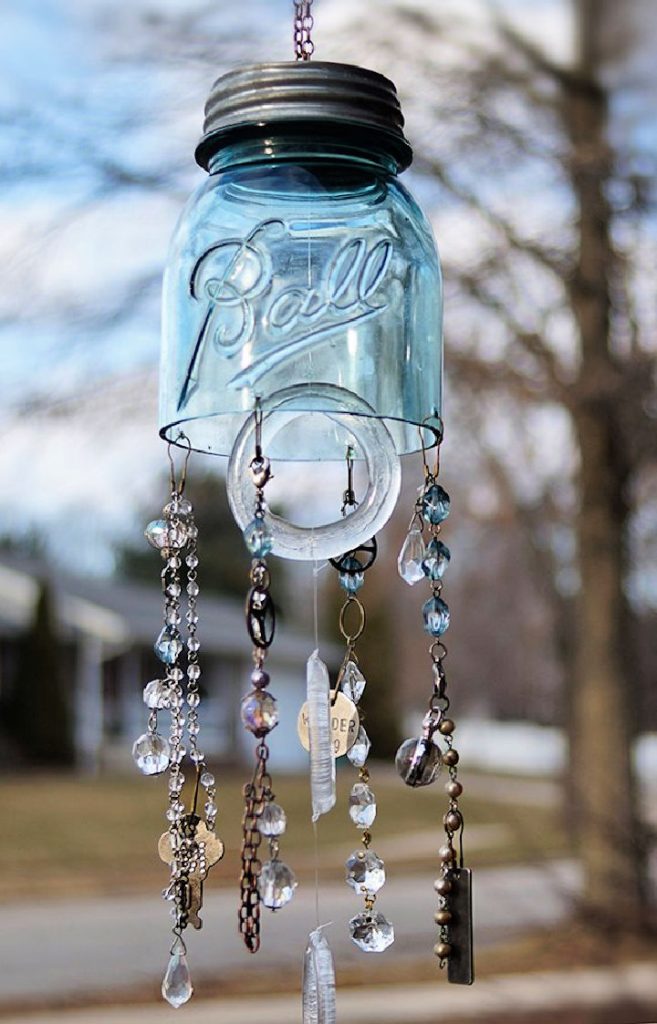 This wind chime may not ward off evil spirits, but it can certainly make your patio look more vibrant and make pleasant sounds when the wind blows. For this mason jar project, you can use a variety of your choice of summer beads.
Great fall decoration
This is something that you and the whole family can undoubtedly do once the fall season approaches. We all know what fall means: pumpkins spice, jack-o-lanterns, and trick or treating! Be in the spirit of the season with these pumpkin DIY mason jars.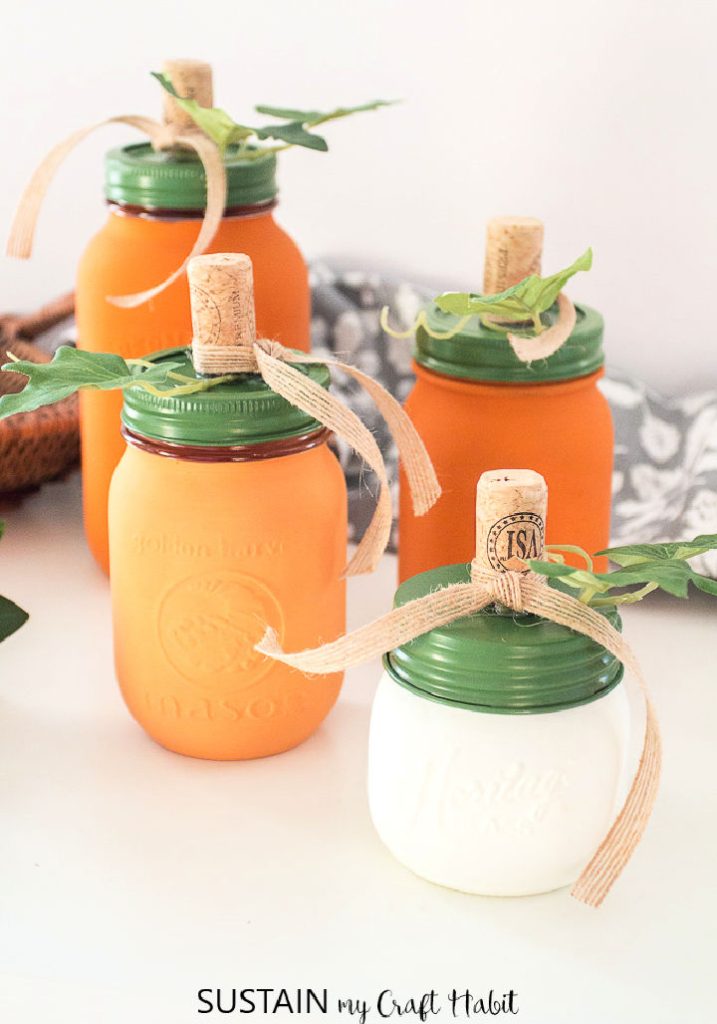 There's no need to do what everyone does for Halloween, and although pumpkins are the main decorative item, you don't need to stock your home with them. These painted pumpkin DIY mason jars are just as welcoming and festive.
An excellent gift for all baseball lovers
Do you know anyone out there who is a great fan of baseball? This would make an excellent gift for them. Filled with favorite game treats, you can easily personalize the mason jars accordingly, depending on their favorite team or player.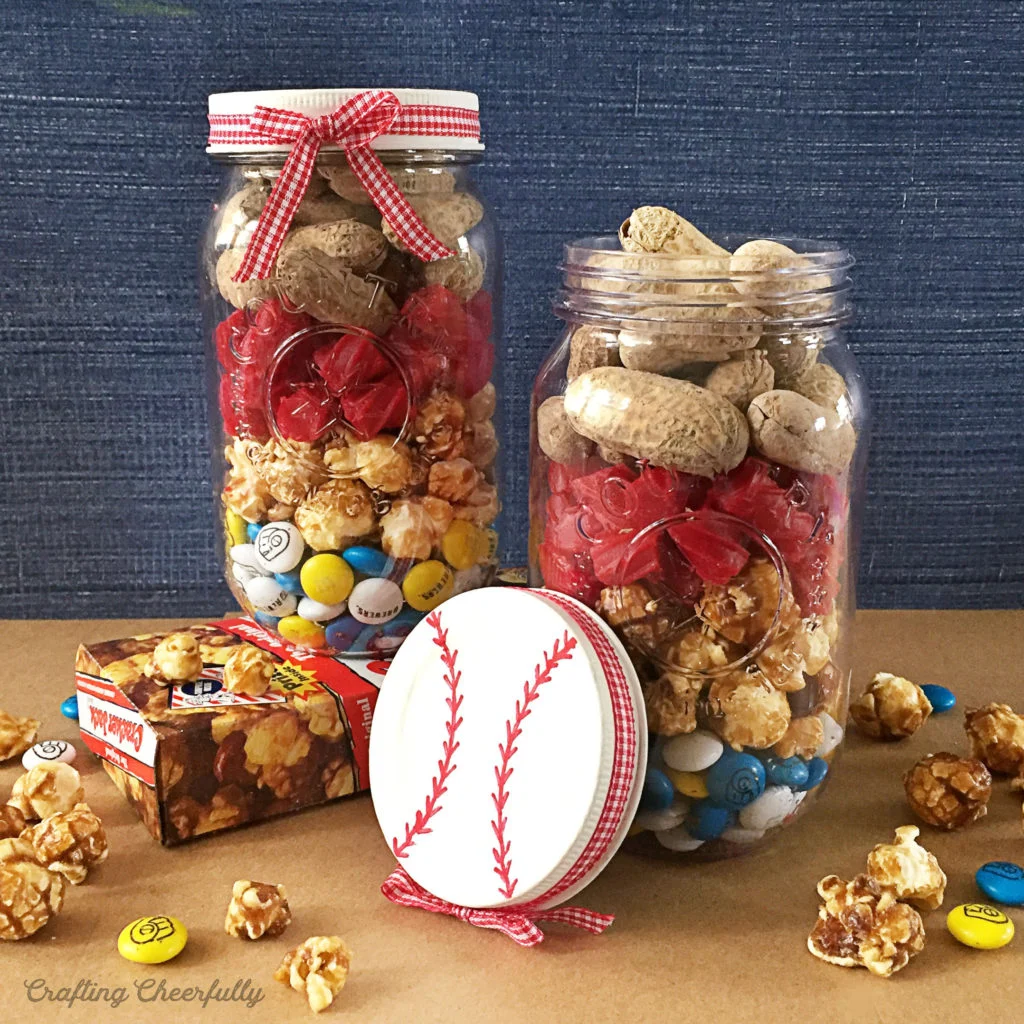 This quick baseball craft is simple and easy to make and doesn't cost a whole lot. Make sure you have salted roasted peanuts, licorice bites, and candy on hand in the recipient's favorite colors to fill the mason jars with!
Soap dispensers from mason jars
Nowadays, it's of paramount importance to wash your hands thoroughly. For the last two years, soap dispensers have been flying off the shelves, but that doesn't mean you have to do what others do and just get whatever boring dispenser is available.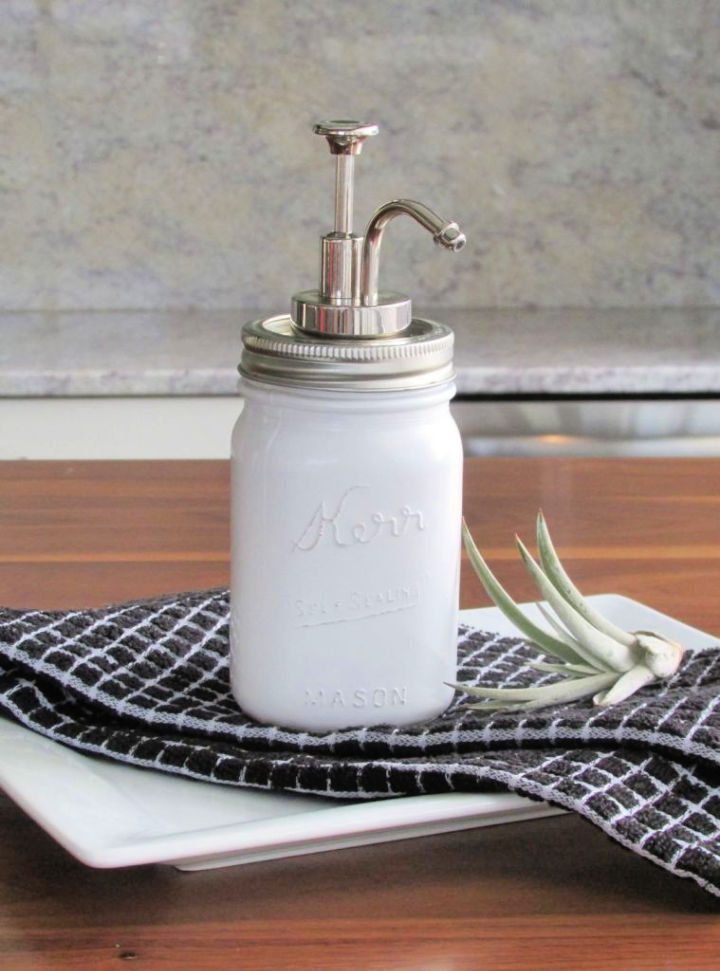 You can easily spice things up by making one of your own with the use of mason jars. Paint the jar with solid-white paint spray and replace the lid with a reliable soap-can pump, you can find them everywhere, and they don't cost a lot.
Mason jar with glitter paint
This is for all the glitter lovers out there, and we know there are many. We have not forgotten you because this mason jar project is perfect for your glittery hearts who want to be seen and heard. This explosion of glitter will make you happy for days on end.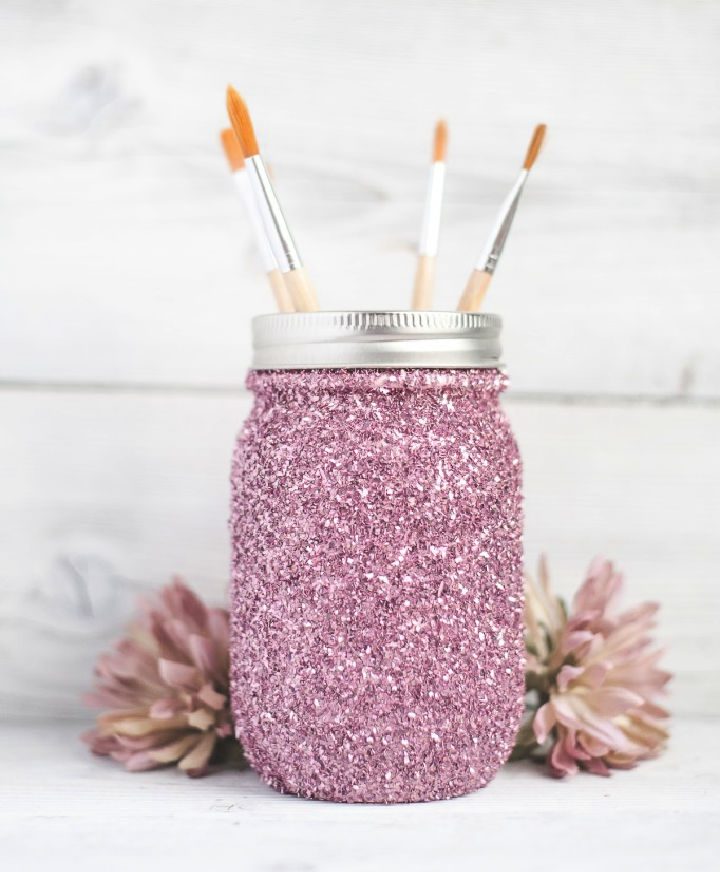 If you're into art and have a craft corner in your home, this would make an excellent addition, not only for décor but also for organization and storage purposes. You can easily use this mason jar as a container for all your paintbrushes or perhaps even your calligraphy pens.
For the green thumbs and the pretend green thumbs
A record number of various plants, including succulents, were sold during the past two years, and we all know the reason why. People who were stuck in quarantine wanted something to do, and one of the most popular outlets was plants.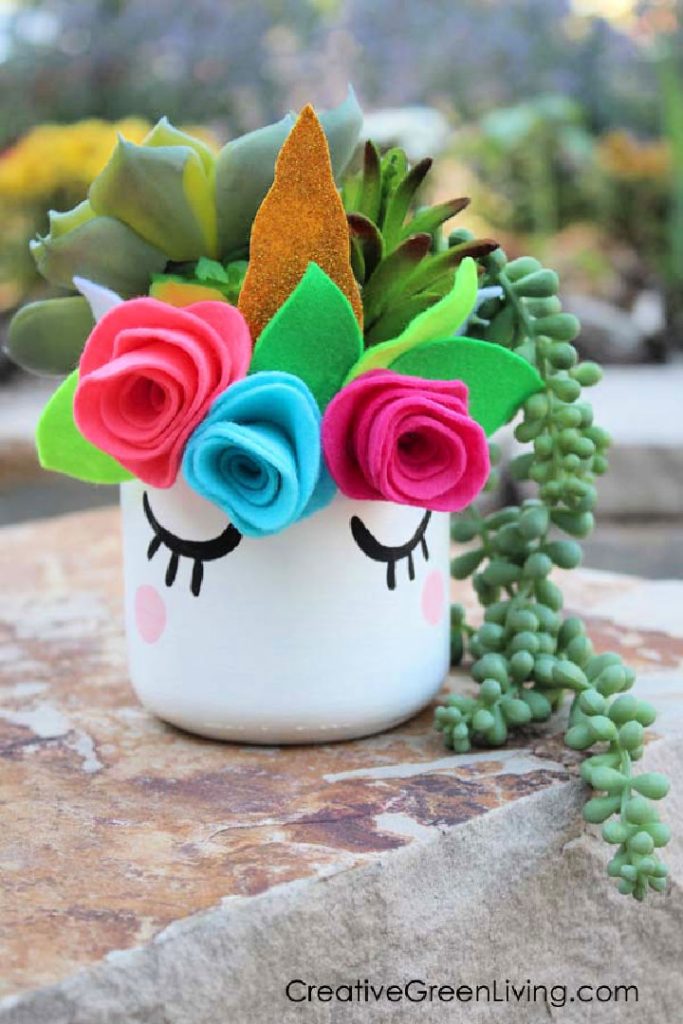 However, not everyone has the talent for growing plants, and unfortunately, some people found themselves with plants withering in despair. This succulent planter is meant for plastic or felt plants, and although they might not make you feel like a real plant enthusiast, they are going to look just as lovely.
Makeup organizer
If you're into makeup and always keep up with the trends, we're sure you have plenty of makeup brushes lying around. Sometimes they can be difficult to manage, and if you don't see all of your brushes, there's a chance that you have forgotten about them.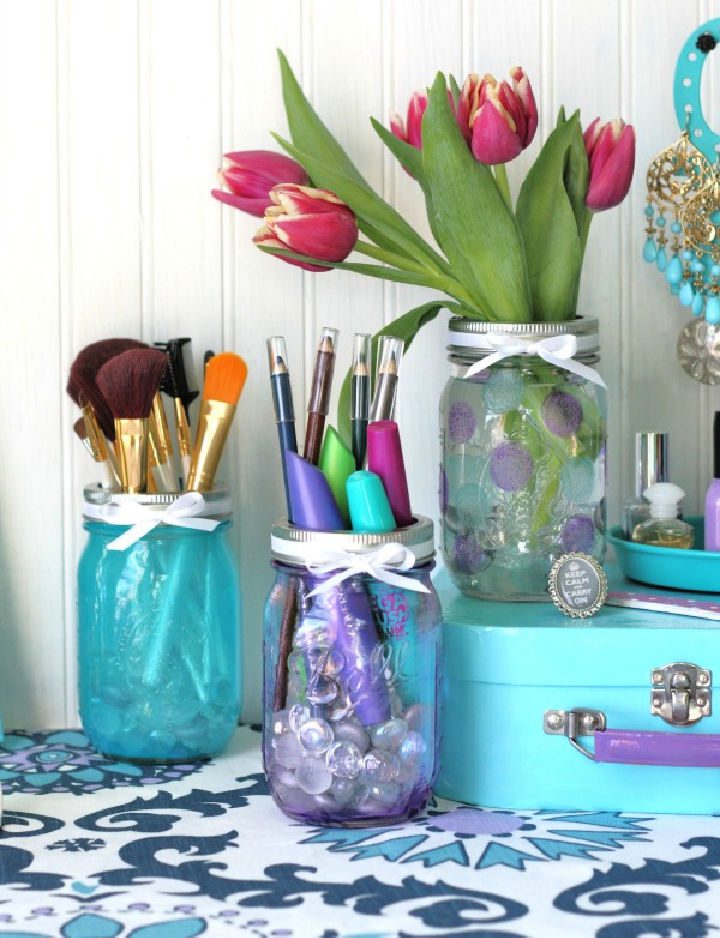 Make sure that you can see all your brushes and use them as frequently as you can by organizing them well. Mason jars are of great help when it comes to this. You don't need to search high and low for your brushes and other makeup supplies, and you can keep your vanity clean at the same time.
Get your hands in the cookie jar
Now, this is a cookie jar we would love to get caught with our hands in. This just goes to show that you don't always have to settle for what's available in the market. If you want to be truly unique, you can do so with DIY projects, but of course, you need time to make them.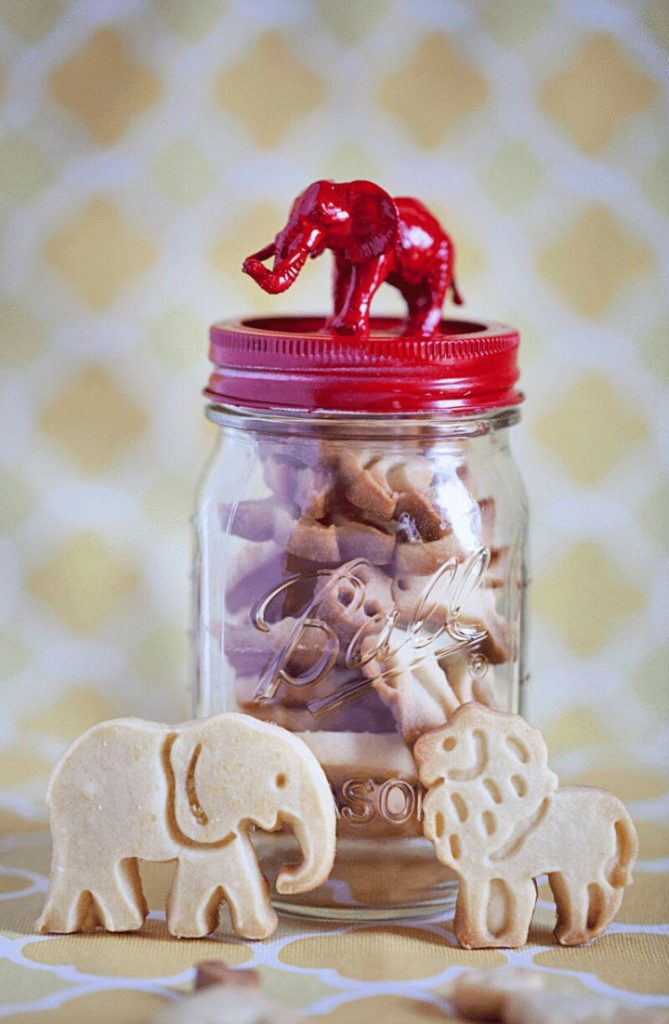 You can easily spray paint the mason jar lid and the animal figure any color you prefer. After that, you can just adhere the animal to the cookie jar's lid. These customized cookie jars are going to be a hit with children.
Toothbrush holder
There are times when a massive rush of craftiness runs over you. We're not sure if that's even a word, but you know what we mean. Those are the occasions when you feel like you can make a few nice things out of what you have in the home.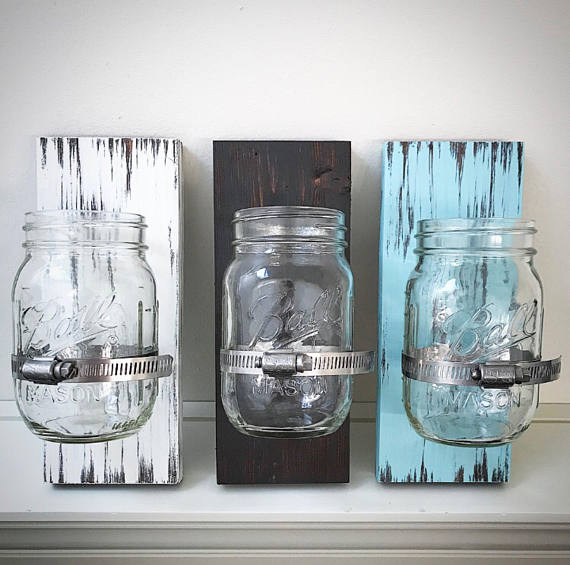 If there's one crafty thing you need to do today, it's to make toothbrush holders out of mason jars. Trust us. You will love these. You can get empty mason jars, spray paint them with whatever color you like, and repurpose them for bathroom use.
DIY terrarium
Terrariums are miniature gardens that are housed inside small containers such as jars and bottles, and you know what would be perfect for terrariums? Yup, mason jars! They are a perfect size, and they can fit quite a few plants.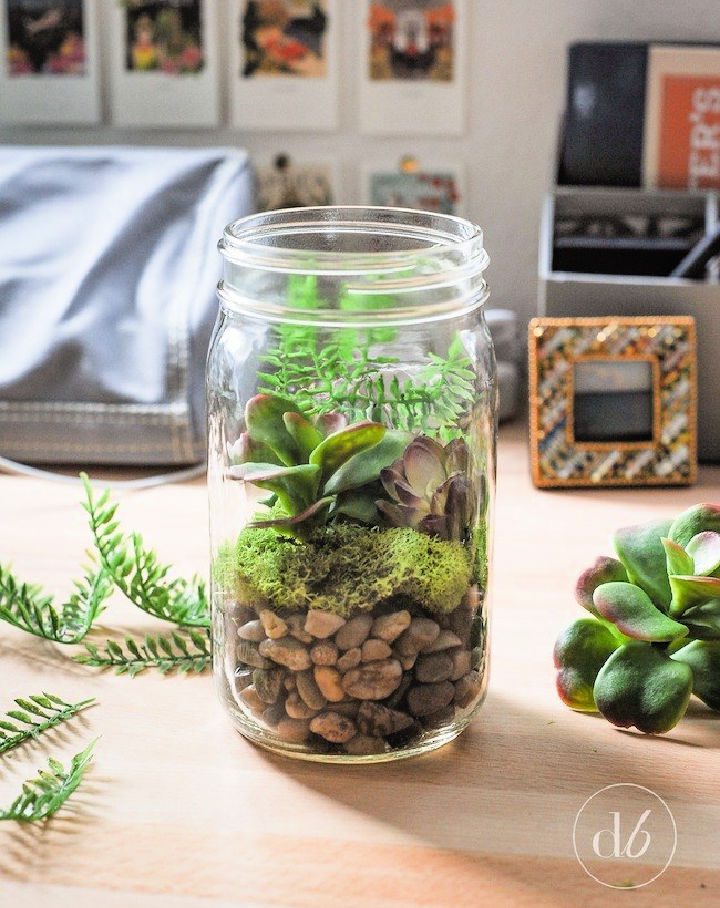 The mason jar terrarium you see in the photo not only looks great but is also very easy to make. This is an activity which the whole family can participate in, even children. If you have nothing to do over the weekend, this is the perfect thing to indulge in.
Unique snow globes
This is just in time for the holiday season because we all know that one thing that symbolizes the festive season is the snow globe. Most people love them, and some have even taken to collecting them and spending large amounts of money on them.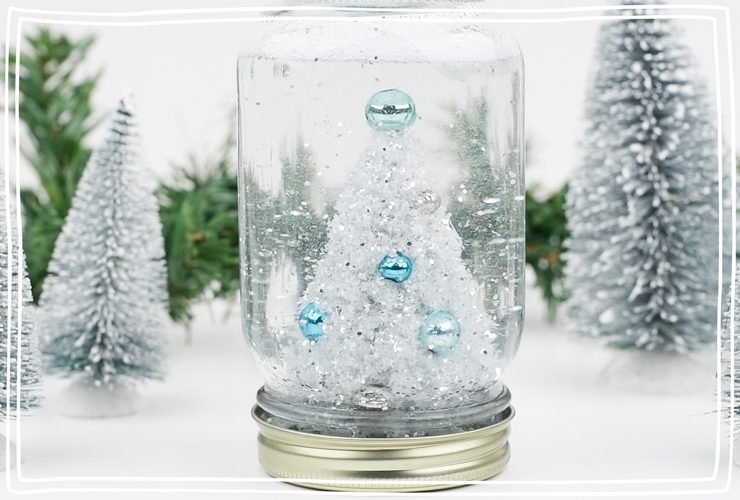 This mason jar version of the snow globe is easy to make and doesn't cost a lot of money. They may not be collectibles, but they sure do look good, and we're certain people will like them. There are many versions on the Internet, so choose one that's right for you.
Something for the kids
This is something that would be very useful in a school setting and even in a study room. When we see this, it reminds us of energetic little toddlers in a nursery, ready for almost anything and everything. Ah, the magic of childhood!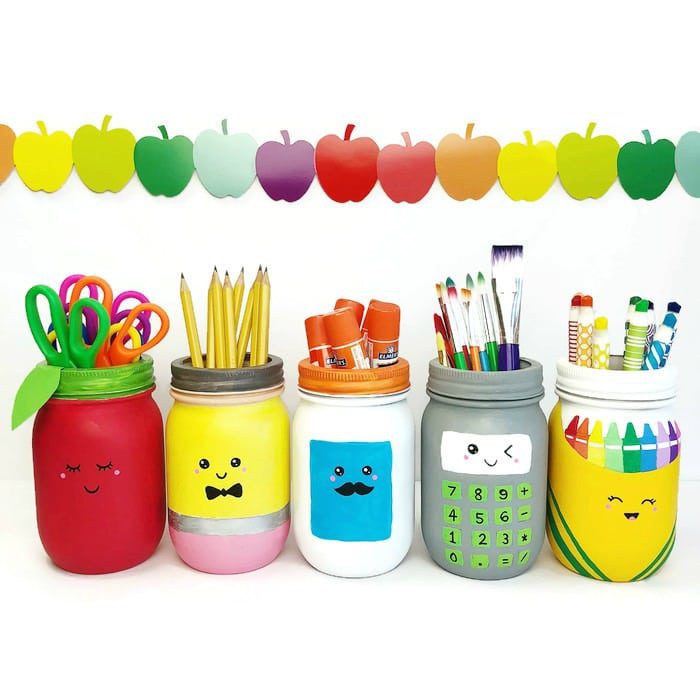 This is a fascinating DIY pursuit to involve kids in. As young as they are, they have their personalities, and they can genuinely make each mason jar unique with their favorite colors and decorations. Teachers should take note of this activity for their young students.
An excellent Halloween decoration
We can see this creation making its way to the home of the Addams Family. We're sure Wednesday, cousin IT, Pugsley, and even Morticia and Gomez would love this spider web mason jar. We bet you want this too because Halloween would be better with it.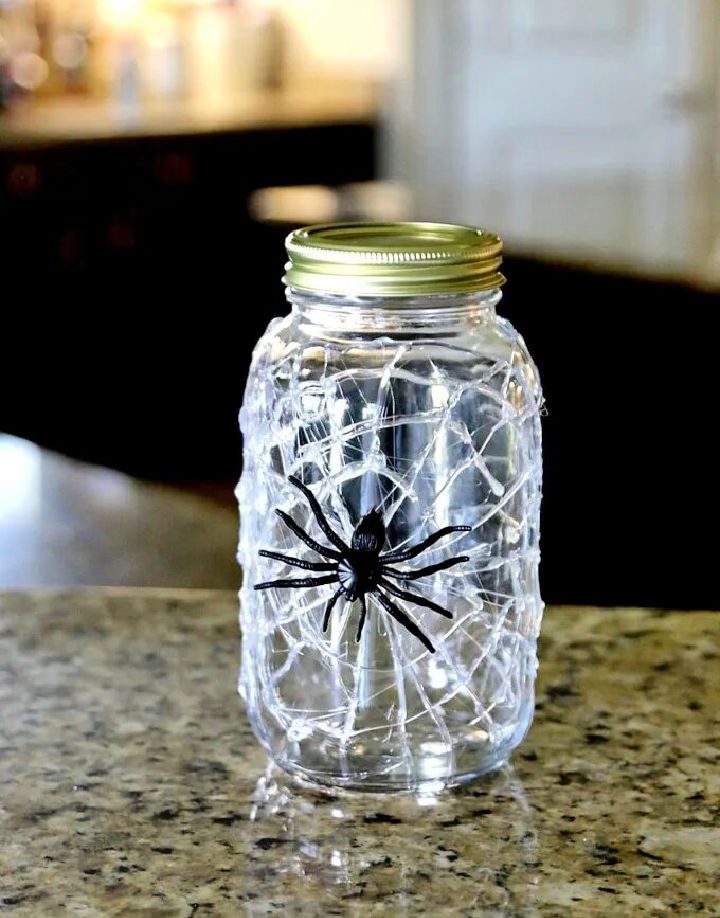 You just need a mason jar, a plastic toy spider, and a handy glue gun to achieve this effect. The best thing about this project is that you'll finish it before you even know it. Minimum effort for maximum results. That's something we all like, right?
Mason glitter jar to calm stress in little ones
Kids, just like adults, also get stressed. Their stressors may be different than adults, but they get affected by their environment just the same. Fortunately, there are plenty of things you can do to soothe them, and one of them is this handmade glitter jar.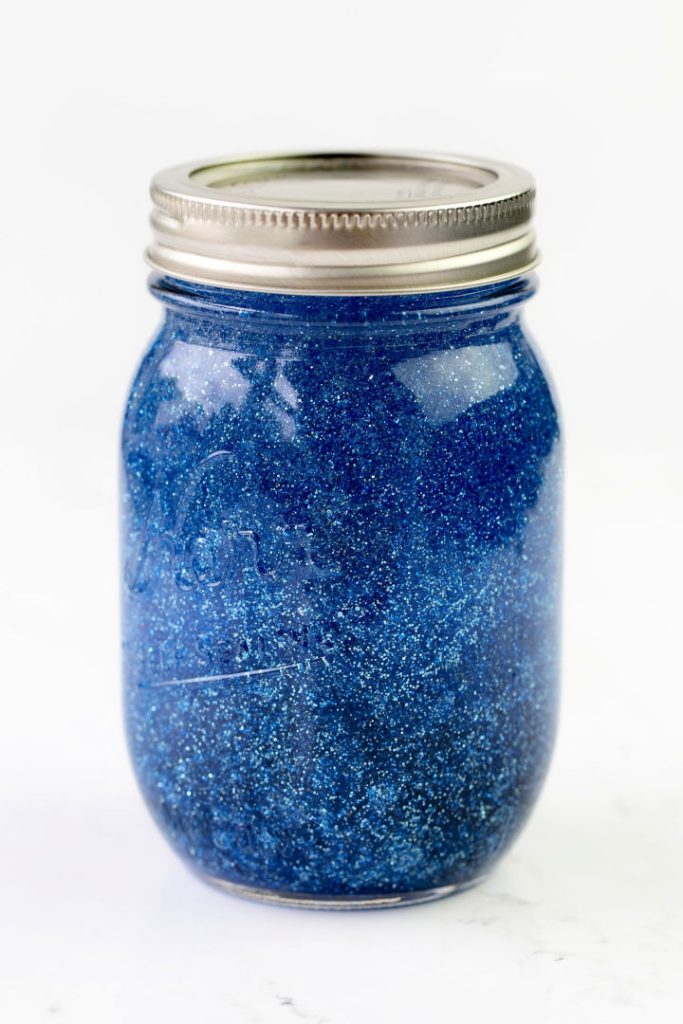 See the swirling glitter there? They are not just decorative. They help calm kids down fast. You can make these jars yourself with the help of your little ones, and they can choose their favorite colors. Check on the Internet for more inspiration and explanations on these useful glitter jars.
Map mason jar
This travel-themed mason jar would make an excellent gift for that wanderer and adventurer in your life. This would also make a perfect décor piece and something that can commemorate the many adventures you have taken or are about to embark on.
This is also a good opportunity for you to upcycle old jars and give them new life. Old jars don't always have to be thrown away because you can still find many incredible uses for them, and this is a very good example of such.
Lanterns made from mason jars
Mason jars can be used for containers for food or arts and crafts supplies, decorative vases, or a variety of lighting fixtures. That's how versatile the mason jar is, and we think whoever invented it is truly a genius because they brought a gift to the world that keeps on giving.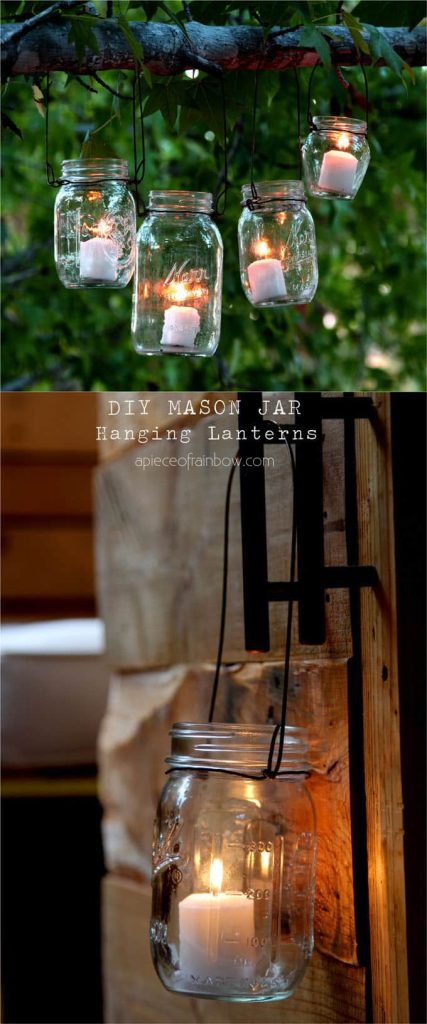 Another neat DIY project that you can effortlessly produce from mason jars are hanging lanterns. All you need are recycled mason jars. They don't have to be new, and all you need are some wires or wire hangers. There are several versions of this on the Internet, and you can pick one that's easiest for you.
The mason jar for patriotic occasions
Feeling patriotic? This mason jar decoration is perfect for you, and you need to take them out and display them in all their glory during patriotic holidays such as the fourth of July. This is easily customizable, and you can use whatever you have at home—no need to splurge.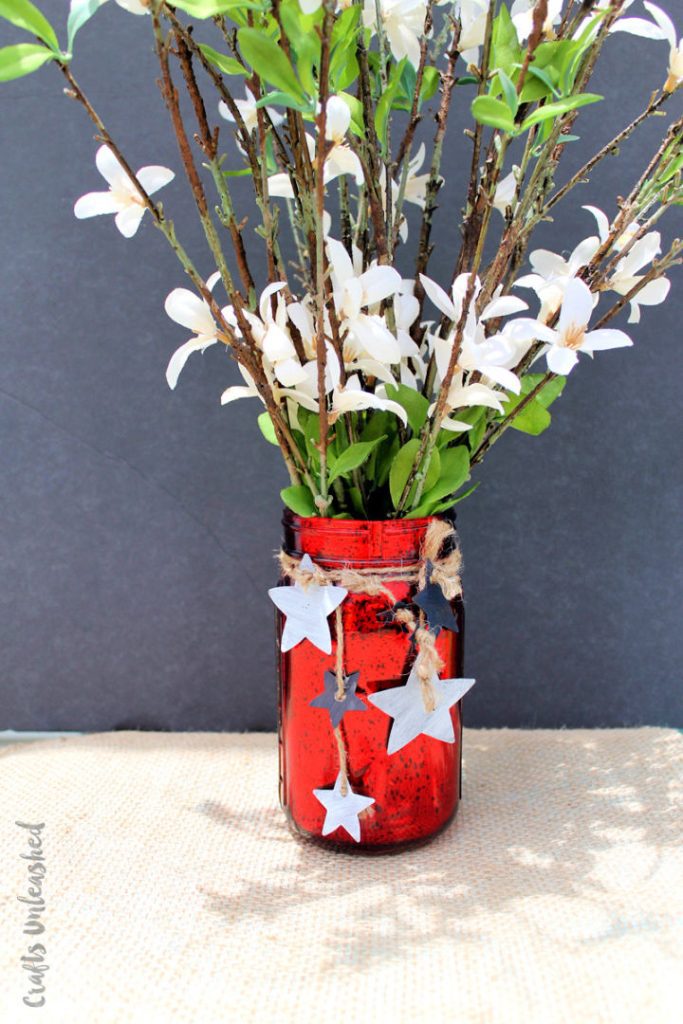 Spray paint the jar with the national colors and fill it with your favorite flowers and a few branches to make it look even better. There's no limit to what you can do, and all you need is your creativity and imagination.
Glow in the dark mason jars
Anything that glows in the dark is sure to be a hit with children. Look at their faces light up with excitement and anticipation as they turn off the lights and wait for things to glow. We're sure this glow-in-the-dark mason jar will surely be thrilling with the tiny tots.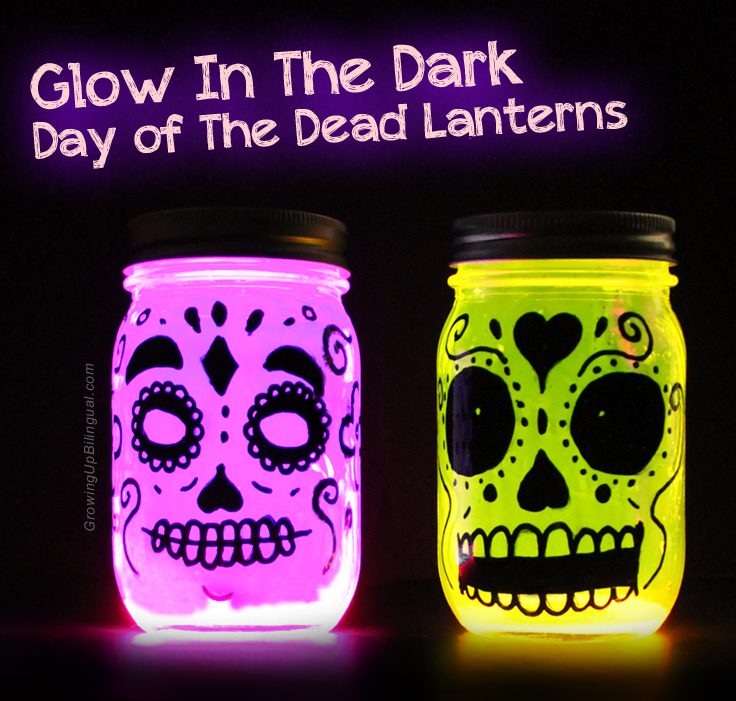 You can also easily customize them to fit any occasion. What you see in the photo is meant for the Day of the Dead, and don't you just love how they are made? We dig these glow-in-the-dark lanterns so much that we just might make our own version.
Organize your desk with mason jars
A neat and well-organized desk makes you want to be productive and get to work to accomplish all your tasks for the day instead of a cluttered desk that makes your eyes sore or makes you want to leave the house.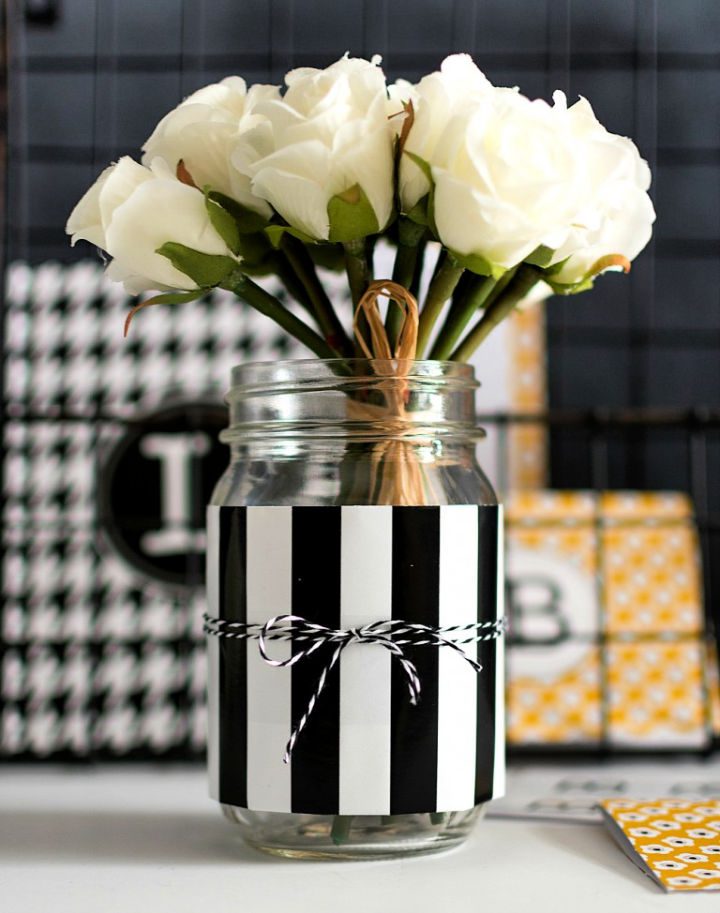 In this age of work-from-home culture, it is vital that your desk looks inviting and conducive to work. Make sure your desk is up to the task by using a variety of mason jars as decorative and storage pieces.
California dreaming
We all know that California is synonymous with sunny days spent at the beach, people sunbathing and riding the waves, as well as a laid-back beachy vibe. Don't fret even if you can't be in Cali because Cali can come to you.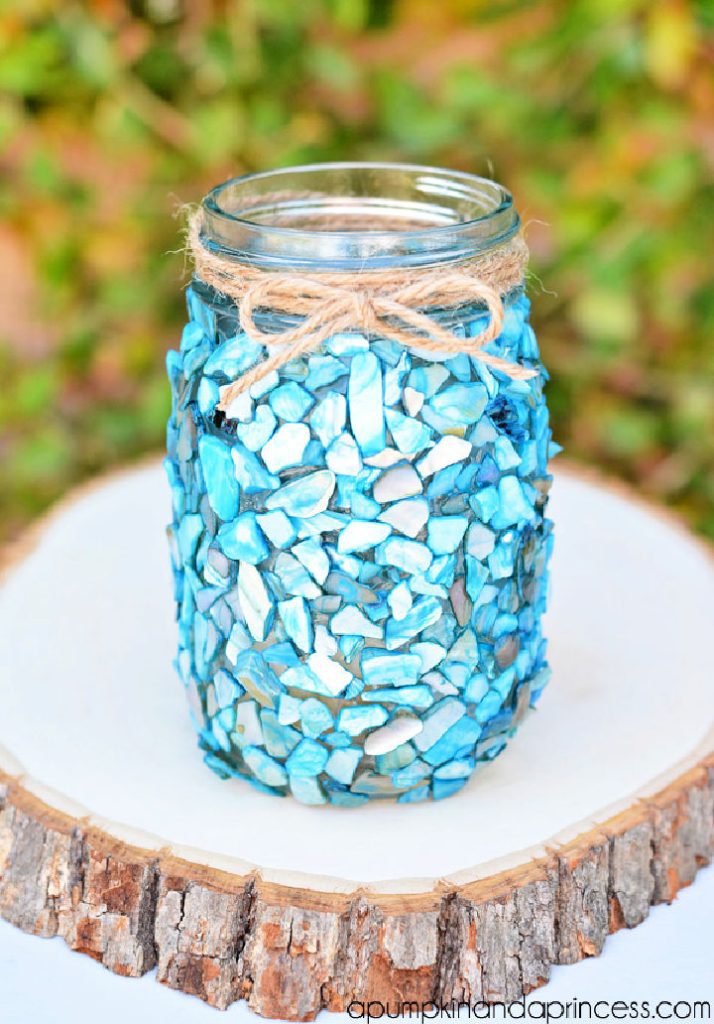 How? In the form of beachy-looking mason jars, such as what you see in the photo. Doesn't it just remind you of carefree days under the sun? You can even use the seashells that you have collected over the years. This would undoubtedly make great décor for a beach-themed wedding.
Hanging herb planter
Previously on the list, we showed you how mason jars would make excellent herb planters, and what you see in the photo below is a different take on the same idea. What we have here are hanging herb planters.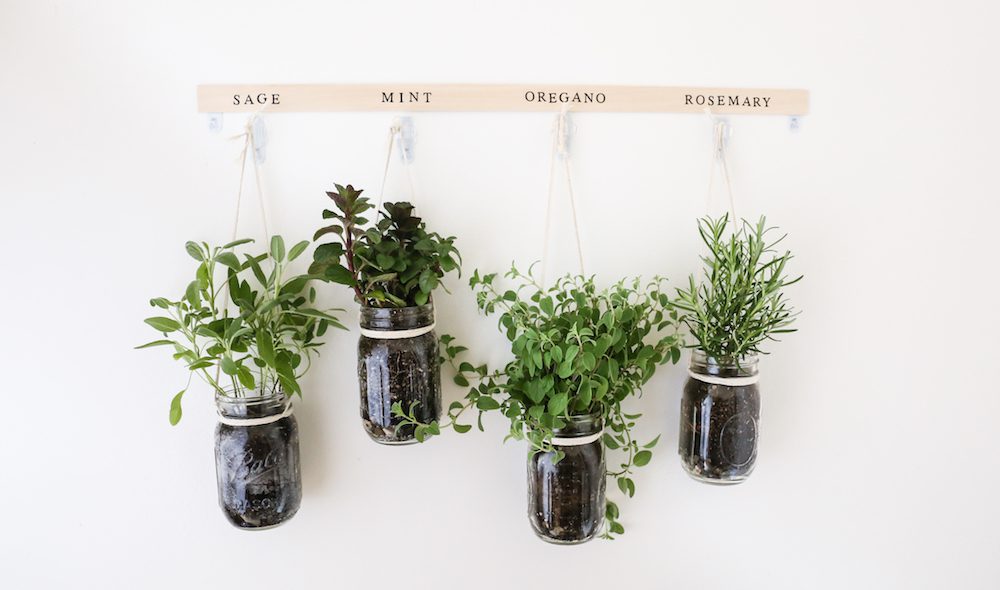 Doesn't it remind you of spring and Mother Nature? This hanging herb garden can usher spring into your kitchen and can make delectable dishes taste even better. All you need for this are mason jars, potted herbs, twine, potting soil, rocks, scissors, and hooks, and you can have your very own tiny hanging garden.