Mixing Old And New: Turn Old CDs Into Decoration For The House
By Anthony K November 13, 2022
---
Gone are the olden days when people used to store libraries of music playlists and movies on CDs. Nowadays, we can easily listen to music on mobile devices, so these ancient items don't really have that much of a purpose anymore.
However, this does not translate into dumping those compact discs. If you have some CDs idling around, you can transform such equipment into pretty DIY creations. Do you have no idea how to go about this? Here are three things you can instead of throwing away your old CDs.
Animal Lovers
Whether it is birds or some other peculiar species, most people find it fulfilling to interact with animals. However, there is no better to express your love for animals than with unique DIY sculptures. You can use those old CDs to create something unique and presentable. In addition, you get the chance to explore your creative edge.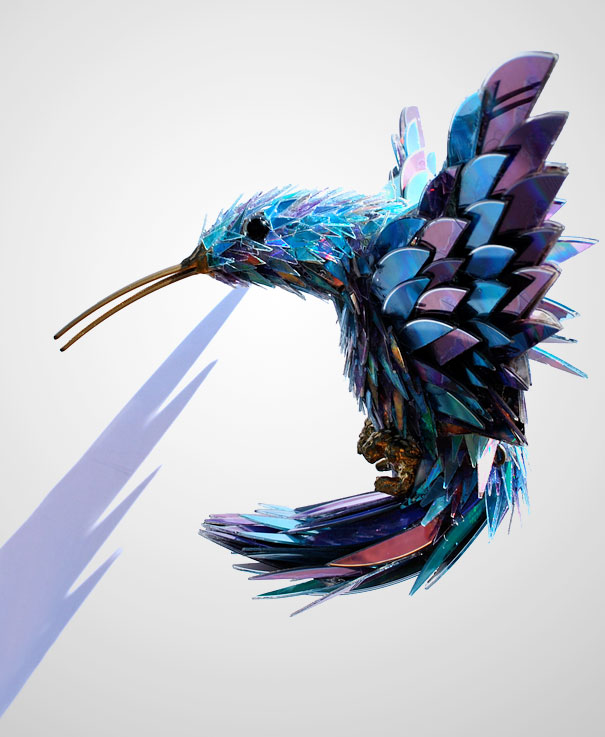 As you can see, these creations are not exactly easy to reproduce, but you can check the original artist's website for instructions.
Mirror, Mirror on the Wall
Mirrors are welcome to any house. Why settle for a boring mirror when you can create something impressive? For this hack, you will need some glue and old broken, or whole CDs. You can cover the perimeter of your mirror exclusively to customize your mirror.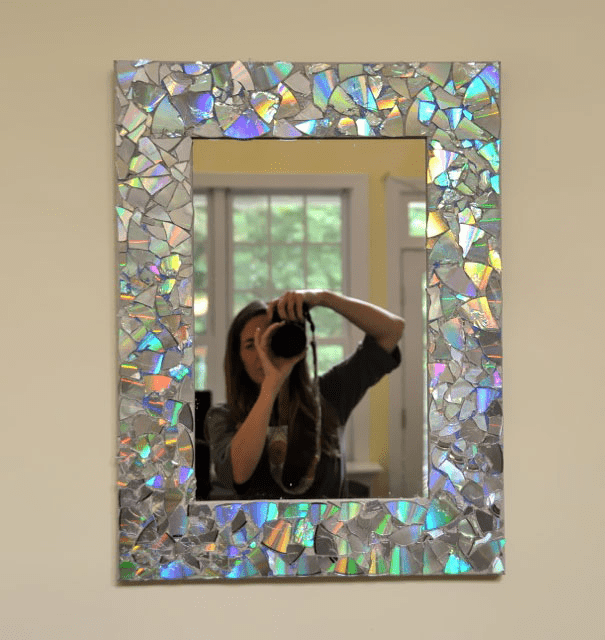 This idea is not hard to follow and will add a nice touch to your living space. If you place the mirror directly across a window, the sunlight will reflect off the CDs and make your home even prettier!
Treasure Chest
A treasure box is ideal for storing those accessories you hold dear. It is fair to ensure that your chest is equally attractive. You can use those old CDs on your jewelry box to achieve a brilliant finish.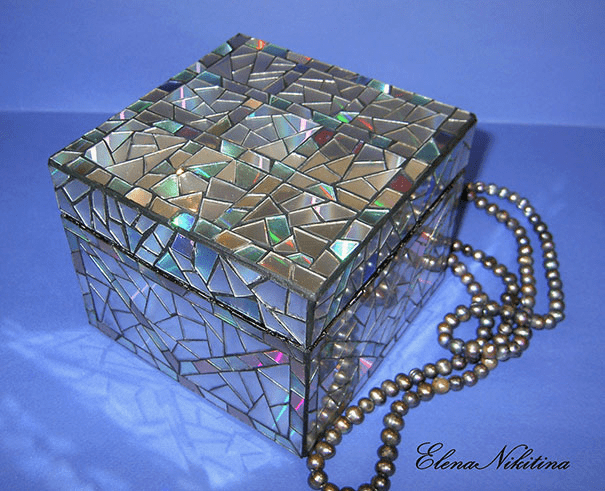 Not only does this trick give you a more excellent status, but it also unlocks the artistic genius in you. Should you gift such a rare gem to a loved one, you can be sure to deliver a message of love and affection. Storing jewels and valuables is not uninteresting any longer.