Mother Creates Dinosaur-Themed Bathroom To Potty Train Her Kids
By Stephen M October 23, 2022
---
Dealing with dirty diapers, among other things, is the headache of every mom. An Oxford mother has therefore been innovative in dealing with such issues. Instead of potty training her son, she has created a nice dinosaur-themed bathroom to entice him to go straight to the bathroom. For approximately $280, she transformed her downstairs toilet into a spectacular dinosaur bathroom.
The 42-year-old woman, Dawn Sheppard, a mother of three, moved into a new home in July 2020 when she was pregnant with her third son. She gave the downstairs toilet a nice facelift to avoid changing diapers for her two young kids. She gave the area a dinosaur theme decoration to make it children-friendly.
Creating the toilet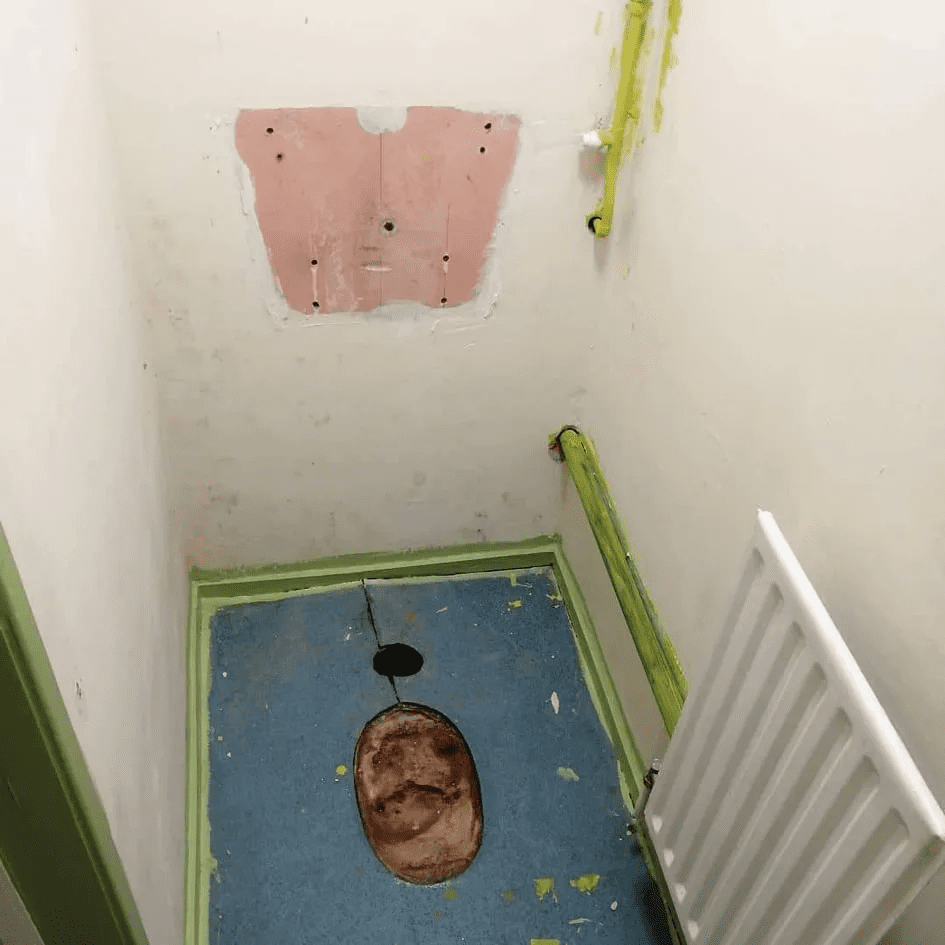 To create the budgeted toilet, Sheppard used Facebook Marketplace and online stores to source cheap supplies. She bought the paint and tiles for approximately $56 and managed to score a great deal on a toilet and on a cupboard with a washbasin.
At another store, the woman bought a Portuguese tile-effect vinyl flooring for only $60. She then purchased two rolls of the dinosaur-themed wallpapers for less than $16 a roll. Her next buy was a new radiator cover she got for $35 on Facebook Marketplace. In total, she spent around $312 on the supplies that gave her downstairs toilet a total makeover.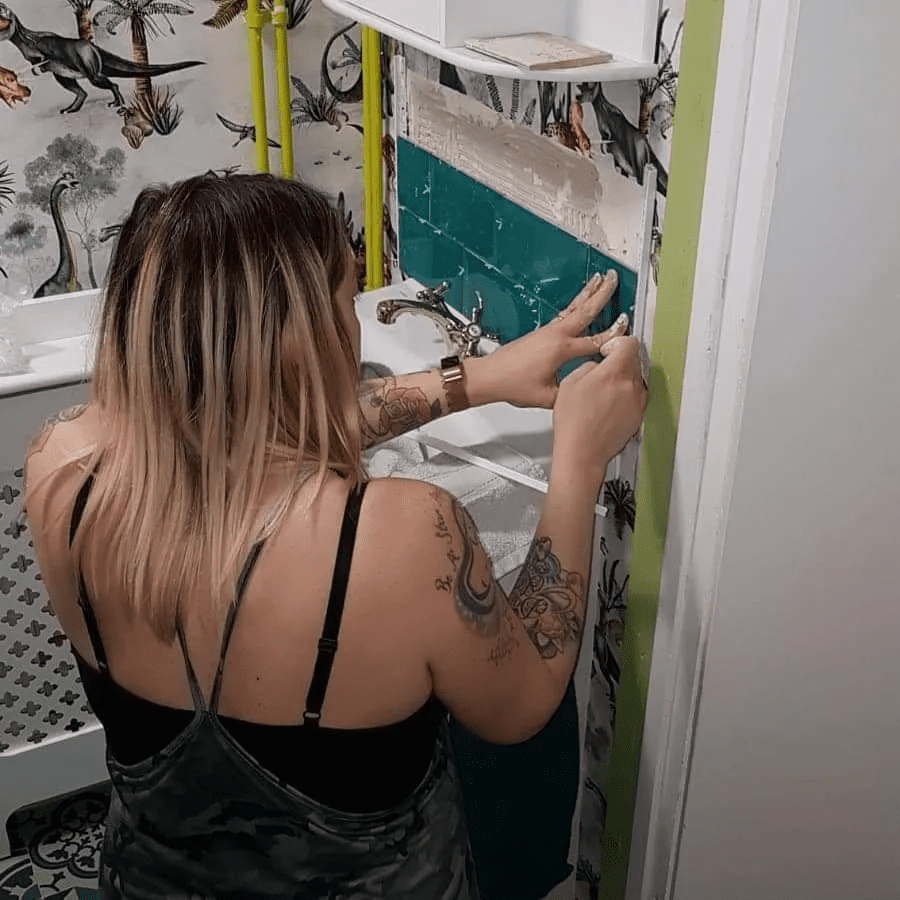 According to Sheppard, the toilet and the sink that came with the house were in awful conditions so she got rid of them as soon as she could.
She also painted the pipes and doorframe before applying the wallpapers. She then installed the vinyl flooring after watching tutorials from a YouTube channel. Lastly, she fitted all the needed supplies to give the area a new look. Ultimately, her kids loved the whole thing.