Neon Lights Home Décor
By Anthony K May 22, 2022
---
Lights are an essential aspect of any room; from playing a role in decorating the room, to setting the mood, lights are central is bringing out the best of any space in your home. This article mainly focuses on neon lights as an aspect of interior design.
Neon lights in the bedroom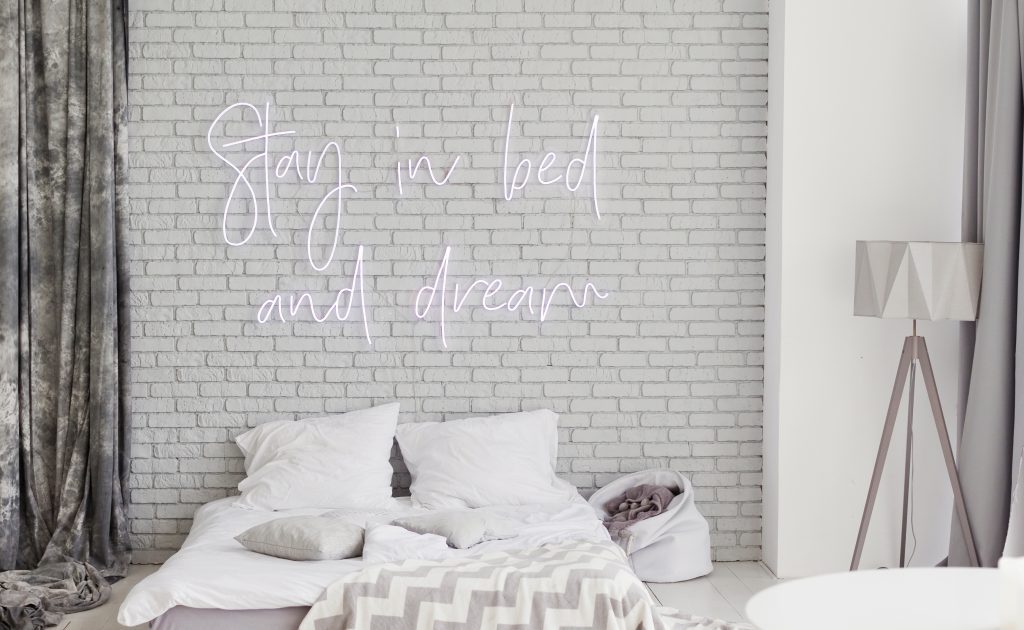 The bedroom is where you sleep and rest; you should thus incorporate a type of lighting that offers a feeling of serenity while also being dynamic and unique. You wouldn't want a bedroom décor that bores you. With neon lights in your bedroom, the room will have a mystic and innovative look.
Neon inspired workspace
A home workplace should be creative, inspiring, and inviting. Don't run out of ideas to decorate your workspace. Have some energetic and neon lights to spice up your working area.
Dining space and kitchen illuminated by neon
Vibrant and visible neon signs offer a classic bar feeling, and you can opt to bring this vibe to your dining room or kitchen. Don't just opt for bland kitchen and dining corners, instead dare to have some neon lights to highlight some of your kitchen best features and also eat in the glow of neon's colorful lighting. Have some sassy and bright neon light to ignite some innovative energy.
Have neon signs in purposed little corners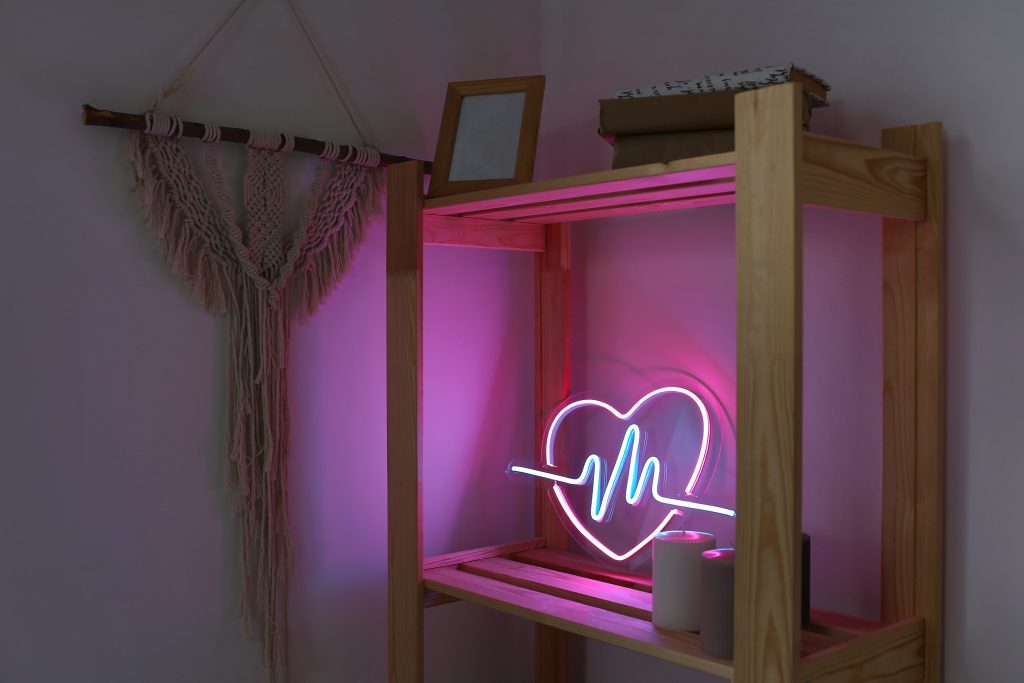 Each home has corners that are specially decorated to stand out and radiate. While such corners may look random or insignificant at first with some unique dazzling neon lights, you can bring the best from these spaces.
With the above neon lights décor, you'll spice up your home's interior décor.