Our Editors Weigh In On The Bed, By Thuma
By Ashley M
---
Today, our Home & Family Editors are reviewing The Bed, By Thuma. This modern, high-quality bed can help transform any room. To learn about the product, our first impressions, and the final verdict – keep reading…
The Product
Thuma — our go-to bedroom lifestyle brand — has all the bedroom essentials you need to transform your space. Crafted from upcycled, eco-friendly wood, The Bed, By Thuma has a modern, minimalist style that fits with any aesthetic.
The Bed comes in 3 stains—Walnut, Natural, and Espresso—and features Japanese joinery that makes for simple assembly and an elevated look, without any excess hardware. For cushioned support, check out The PillowBoard, which comes with an interchangeable and washable linen-weave cover in Light Linen, Fog Gray, and Dark Charcoal. For more structured support, check out The Headboard, which is made from the same 100% upcycled rubberwood as The Bed.
First Impressions
The Bed, By Thuma is delivered right to your door in three easy to maneuver boxes that easily fit in tight hallways and up the stairs. Everything arrives in completely recycled packaging — we were thrilled that there was no styrofoam to clean up!
The Bed uses an ingenious technique called Japanese joinery that makes assembling The Bed unbelievably quick, with everything coming together in approximately 5-minutes. No tools or complicated instructions — each piece slides and locks into the other. And disassembling The Bed is just as simple when you have to move.
We give bonus points to The Bed for its spacious 9" of under-bed storage and its noise-minimizing, cushioned slats that ensure a silent night's sleep.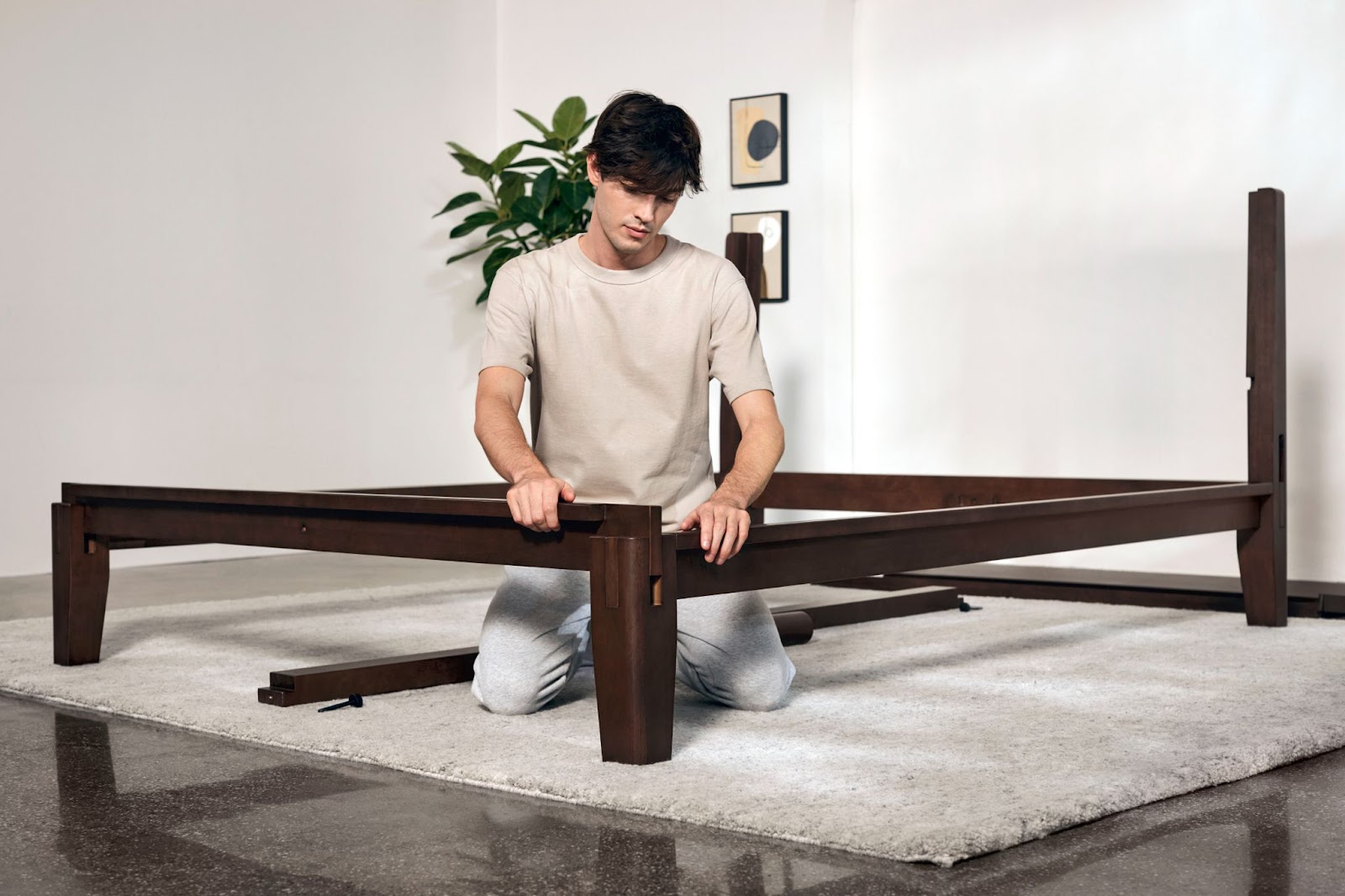 Our Verdict
The Bed, By Thuma gets our seal of approval due to its timeless design, high-quality materials, and sustainable packaging.
If you're looking to upgrade your bedroom, then check out Thuma!