Refinishing A Table In 6 Steps
By Stephen M September 19, 2021
---
Is your dining table looking old or worn out, but you feel reluctant to replace it? Sometimes we become deeply attached to a piece of furniture and discarding or replacing it becomes very difficult. The best we can think of is to give it a facelift or refinish it in such situations. You can refinish your dining room table with these simple steps.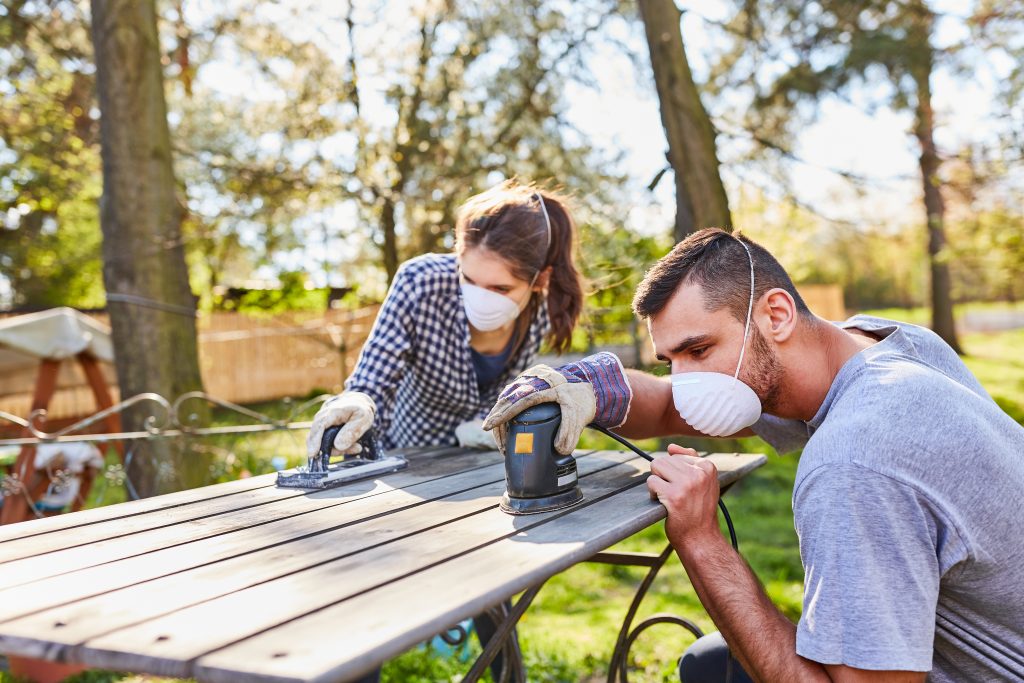 You need the following materials to refinish your dining room table:
Stripper & putty knife (needed for painted or varnished tables)
Oil-based polyurethane or Tung oil
Disposable stain brushes
Oil-based stain
Grit sandpaper
Fine steel wool
Tack cloth
Chemical-resistant rubber gloves
Cotton rags
Goggle for eye protection
Mineral spirits
Step 1: Surface cleaning
With mild soap and water, gently wash the dining table to remove all dirt, including oil residues left on it. The cleaning prepares the table for sanding and is especially necessary if the table has been varnished or painted.
Step 2: Apply Stripper
After the table is dried, apply a stripper two or three times to remove previous paint or varnish. The stripper prepares the table to allow the new finish to stick. You can get a stripper at any home improvement store. It is important to follow every instruction, including how to use it to prevent any accidents, like chemical burns. When working with chemicals, always wear protective gear. Follow the instructions and afterward, remove the existing finish using a putty knife. Do this gently to avoid any damage.
Step 3: Clean with mineral spirits
After removing the existing finish, clean the table using a clean cloth and mineral spirits. This takes off any residual.
Step 4: Sand the surface
The next step is to sand the table to smoothen the surface. You can start with the 100-grit, then move to 150-grit and finish it with 200-grit. By the time you finish, your table surface should be very smooth without grain.
Step 5: Stain application
Using a disposable brush, apply the stain across the table. All excess stain must be removed with a cotton rag immediately. Waiting for long before removing the excess stain can darken the color.
Step 6: Apply the finish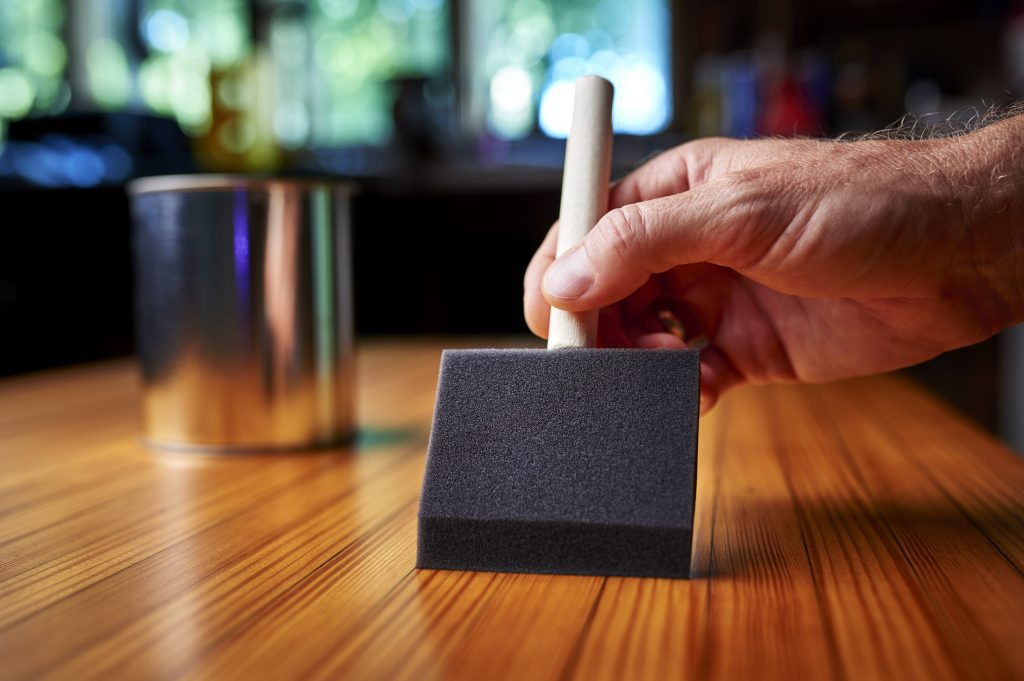 After the stain is dried, finish it with polyurethane. Make sure you read the instructions carefully and follow them exactly. Apply the first coat; wait for it to dry before following up with another coat. When it dries, apply a Tung oil using a cotton rag. Please wait for 24 hours for the table to dry completely before using it.