Vintage Is The New Cool: 45 Retro Trends We Want To See Again
By Navkiran K December 29, 2022
---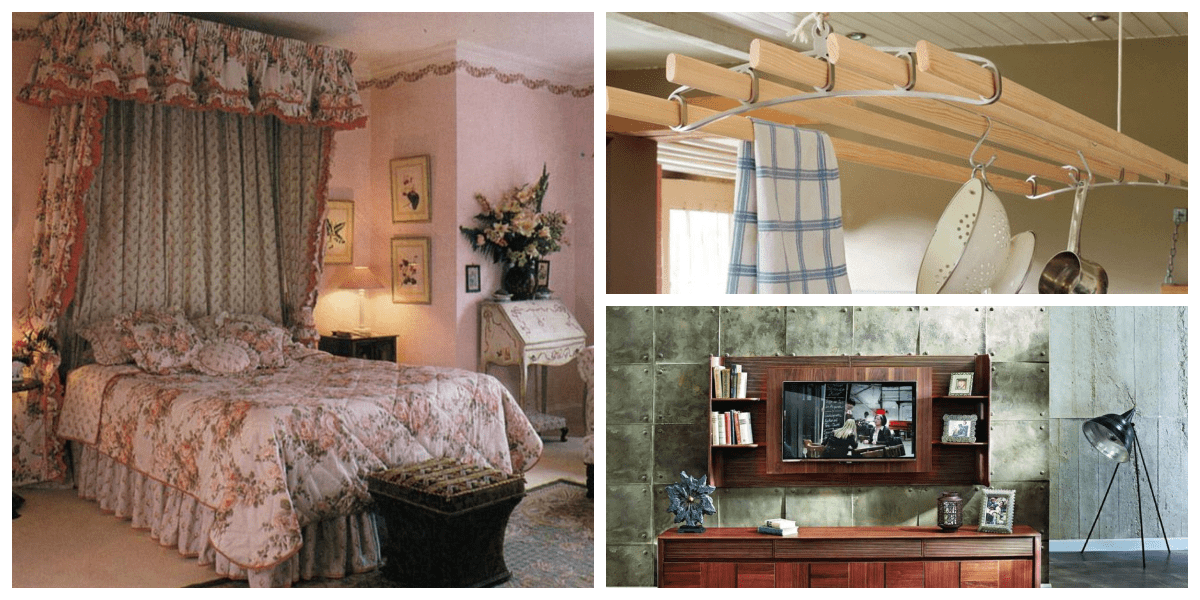 We can't deny the fact that retro trends were pretty amazing. There were lots of trendy things back in the day that looked nice, and now it's that time of year again when we all start thinking about what trends we want to bring back for the next season.
There's something intrinsically nostalgic about going back to old styles and ideas. Whether it's updating your wardrobe with vintage finds or creating iconic wall art, you will definitely feel a tad happier about taking a step back in time. 
There are lots of attractive retro styles that might be perfect for you if you want to update your home without breaking the bank. To help get started with your home makeover, here are some of the retro trends we wish would make a comeback. 
1. Serving hatches
Serving hatches are a great way to quickly bring food and drinks to various parts of your kitchen without having to go through the central part of the kitchen. They can also be used to serve guests efficiently when you have a lot of people over.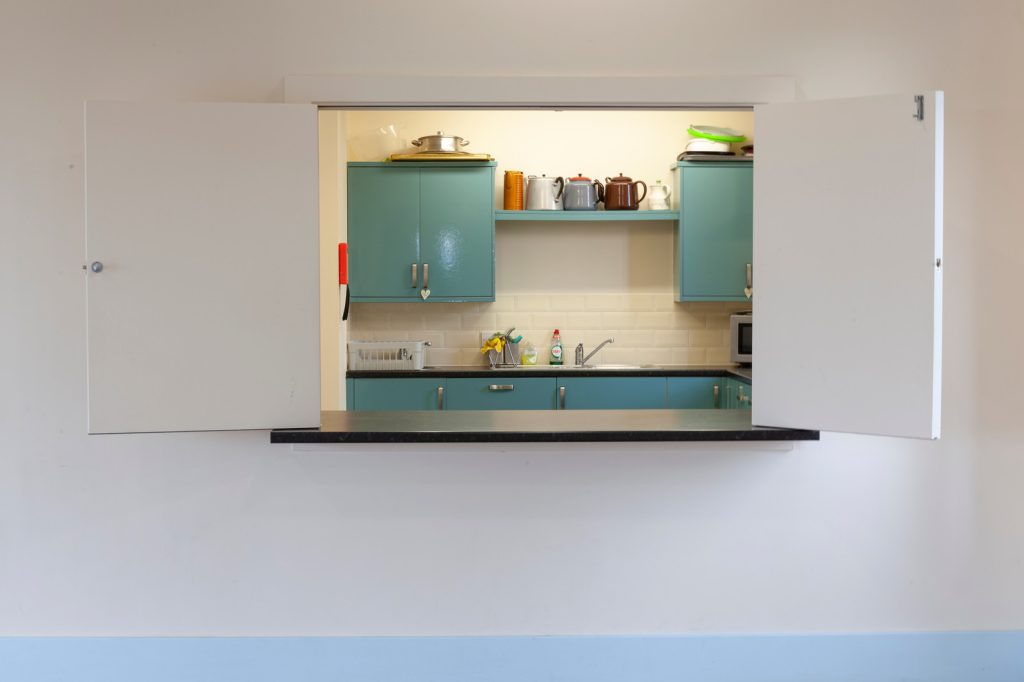 There are different types of serving hatches, so you will likely find one that suits your style. However, the kitchen can only fit three types of hatches, and these are small window-type hatches, hinged door-type hatches, and sliding door-type hatches.
2. Cast iron trivets
Cast iron trivets can be a great way to protect your table from getting scratched or dented up by heavy objects. Not only will they keep your surface clean and rid of litter, but you can also use them as makeshift supports when preparing food.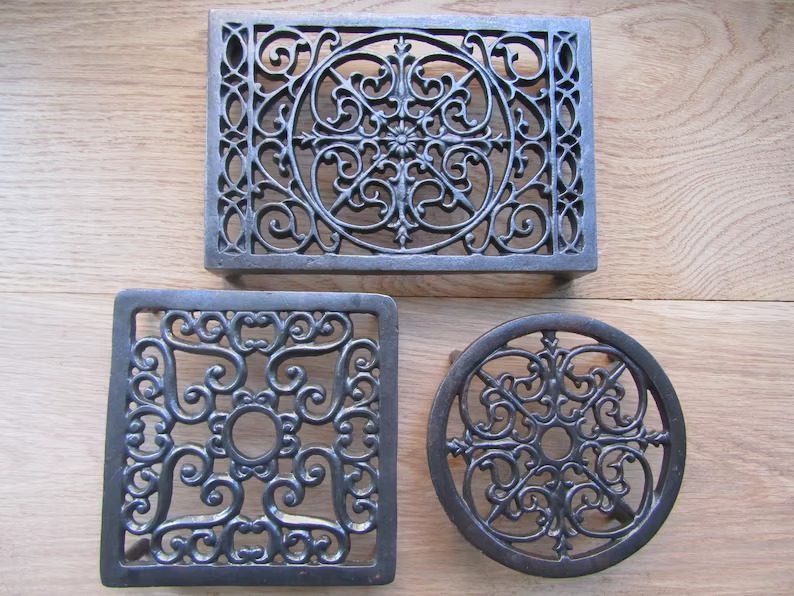 Some of these holders can be attached directly to the table, while others require that they be placed on legs or stands. But no matter what type of holder you choose, make sure it's able to keep your table safe and firmly in place.
3. Bathtub tray
Bathtub trays are perfect for those who want to eat while chilling in the bathtub but also want to keep their bathtubs clean. These caddies can hold all your food but also your bath essentials so that you don't have to worry about leaving the tub to get your stuff.
When you get one of these, we assure you that you will feel like you are the star of a 90s movie. You can easily find a bathroom caddy online, and the best part is that they're not very expensive.
4. Wicker baskets for shopping
During the retro era, people used to carry their wicker baskets to convenience stores to keep stuff. This trend changed when plastic bags were introduced. However, the baskets could be used multiple times, plus they had a cute aesthetic, which still makes them great options to this day.
Wicker baskets make a beautiful addition to any shopping trip, and they're entertaining to use at the market because you can simply grab whatever you need and go. They're also perfect for filling with fresh fruit or vegetables or holding magazines or books while browsing the store.
5. Sectionals sofas for living area
If anyone out there is looking to add a little bit of nostalgia to their home while still being able to sit comfortably and relax, then a sectional sofa is the way to go. These sofas were popular throughout the 50s, 60s, and 70s.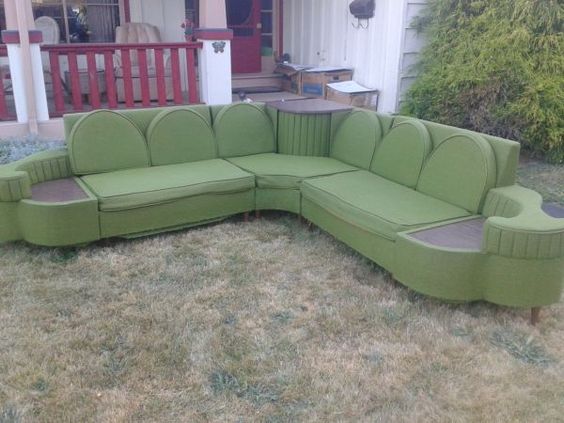 Not only will they add character and style to your space, but they'll also be incredibly comfortable. So, if you are looking for fantastic retro furniture options, check out these sectional sofas. They also make for perfect props if you ever throw a theme party.
6. Retro teapots
Retro teapots are a fun addition to any tea party and can also be used for brewing tea in style. Vintage or retro teapots often come with exciting designs and patterns that lend an air of class to any tea session.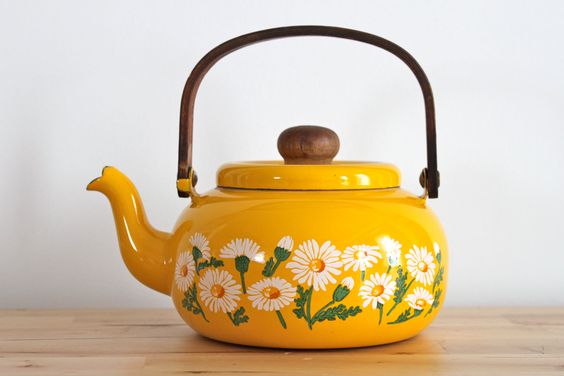 Moreover, some vintage teapots have found a second life as candle holder ornaments, adding a touch of old-world charm to any room. Whether you're looking for something unique or want to add a bit of nostalgia to your tea rituals, a retro teapot is a perfect choice.
7. Boot scrapers at the doorstep
Keeping scrapers at your doorstep is a fantastic way to keep your shoes in good shape. Not only will you be able to save yourself a lot of time by being able to get rid of the dirt, but you'll also make sure that your shoes are clean for the next time you wear them.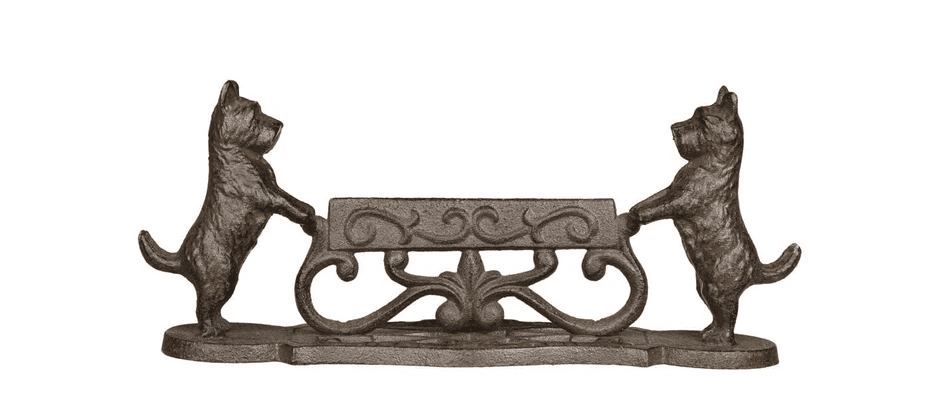 Nobody wants to buy new shoes regularly just because their old shoes keep getting messed up. By keeping a scraper at your doorstep, you'll get to take care of your shoes and avoid ruining them. Also, you'll notice how there's way less dirt in your home once you get one of these.
8. Dish drainer
Anyone who has ever cooked or cleaned knows that doing dishes can take a lot of time and energy. That's why it's so rewarding to be able to pop your dishes in the dish-drying cabinet and not have to worry about them for a while.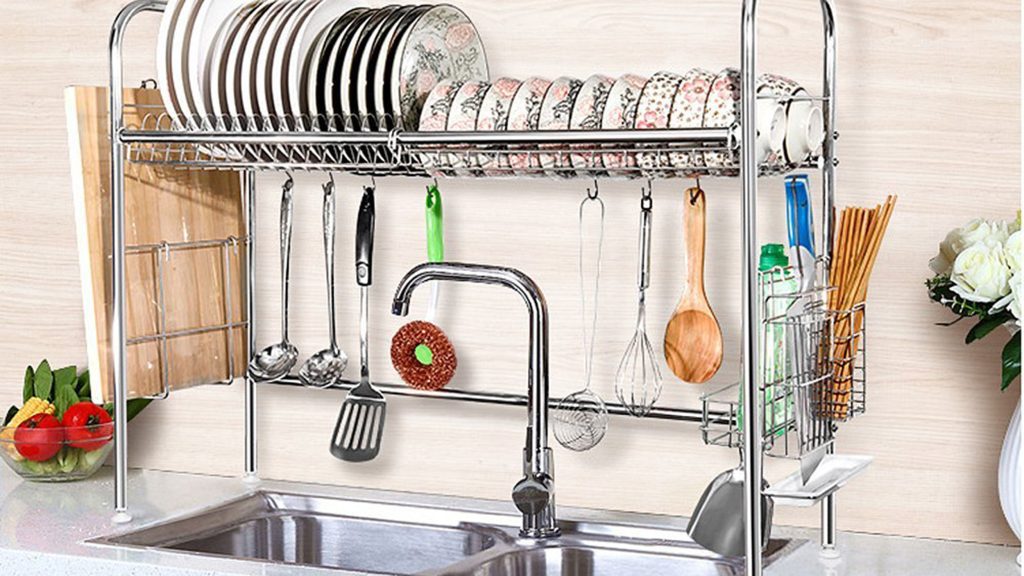 A dish-drying cabinet can come in handy when you have a lot of dishes to dry. Whether you have a small or large kitchen, a dish-drying cabinet is a must-have. One could find these dish-drying cabinets in every house back in the 1920s, and they're still popular these days.
9. Laundry chutes
Managing your laundry can be challenging if you have a large home with many rooms. One way to ease the burden is to install a laundry chute. This device transfers dirty clothes directly to the laundry room, which saves you from having to carry the dirty laundry every time.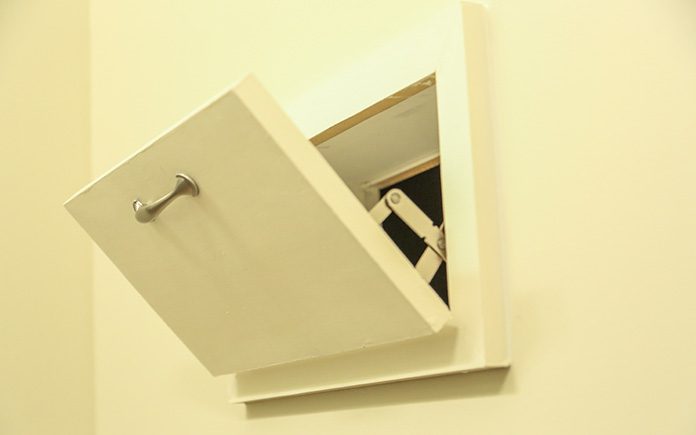 It can be a bit tricky to install a laundry chute in some houses, but we assure you that it's definitely worth the trouble. Once you don't have to carry heaps of dirty laundry from the rooms all the way to the laundry, you will be glad you got one of these.
10. Antique radio alarm clock
Old-school radio alarm clocks like the one in the picture were a staple in households across the country during the 1960s and 1970s. The sound of that ticking alarm clock would wake anyone up, allowing them to get ready for their day.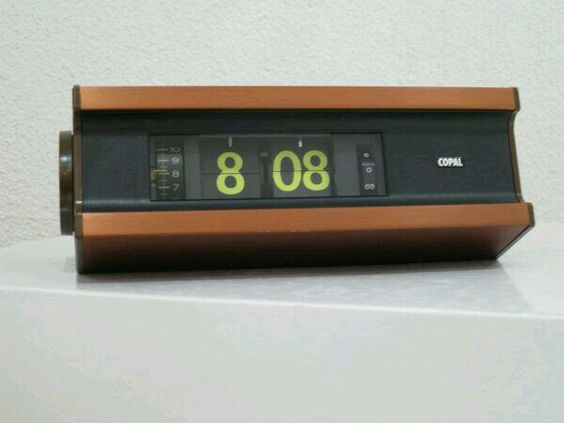 Whether you're in the market for a quirky decoration or an essential tool to help you wake up on time, antique radio alarm clocks are sure to spice up any bedroom. You can get these alarm clocks from a store or can get them online. 
11. Rack for magazines
One of the best retro trends that should totally make a comeback is magazine racks. These quirky racks can add a bit of character to any room and are also a great way to store your favorite magazines in a single place.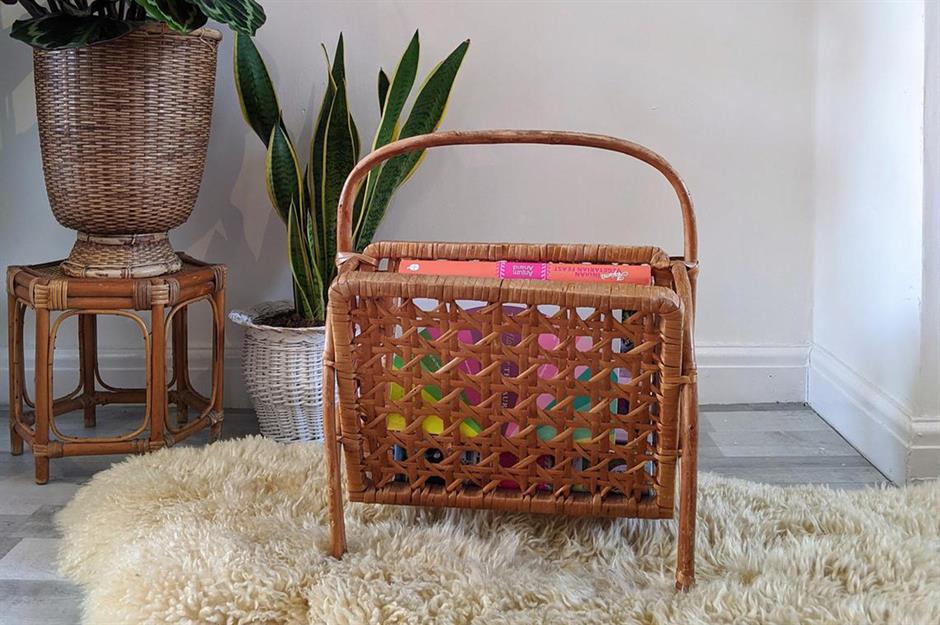 Whether you're looking for an accent piece or a way to store your magazines conveniently, vintage magazine racks are worth considering. You can find racks like this online or at specialty retailers, and they often come in different sizes and styles.
12. Cabinets for TV
TV cabinets became popular in the 1960s, and almost every household had one of these in the living room. Because they come in so many styles, they will add excitement to your viewing experience. From distressed wood paneling to bright neon colors, there's a look for everyone.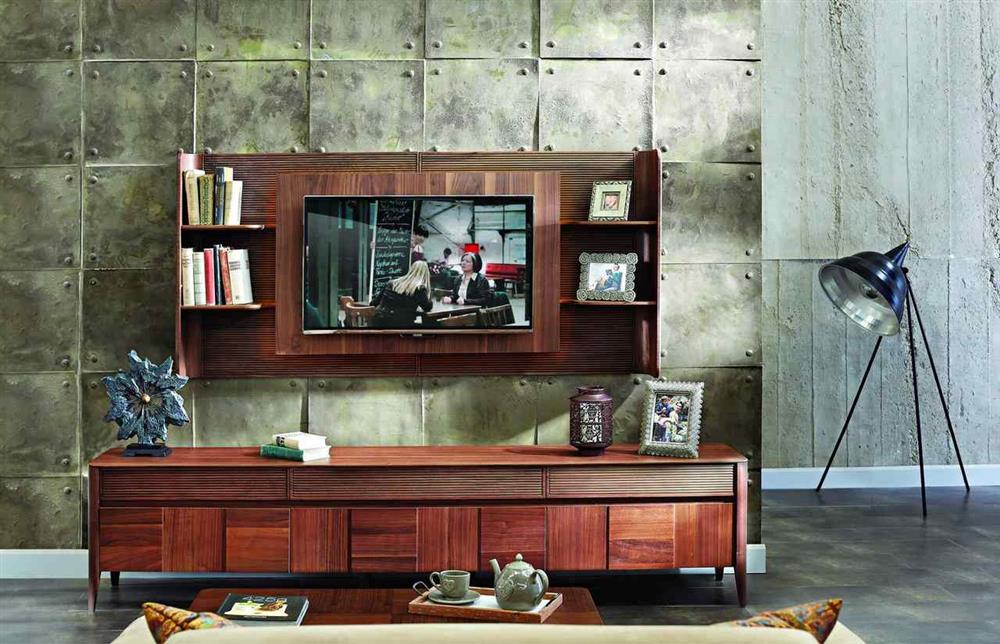 There are numerous reasons why people might want to try this style, but one big reason is that it can add an interesting and vintage look to any TV cabinet. Some of them are also equipped with shelves and drawers so that they can function as more than just storage units. 
13. Overhead clothes airer
Do you often have the need to dry clothes quickly but don't have access to a clothes dryer? If so, an overhead clothes airer is a great option for you! Overhead clothes airers are easily portable, and you can use them in lots of places, including your kitchen or even your bedroom.

When it comes to choosing an overhead clothes airer, there are a few things to consider. First, make sure the device has enough airflow to dry your clothes properly. Also, think about how large it is (maybe you don't have enough space for it) and what type of clothing it can dry. 
14. Tins to store biscuits
Vintage biscuit tins are some of the most exciting and collectible items out there. Some people keep them as decoration, while others use them to store everyday items. Either way, they're a unique way to decorate your home or to hold your possessions.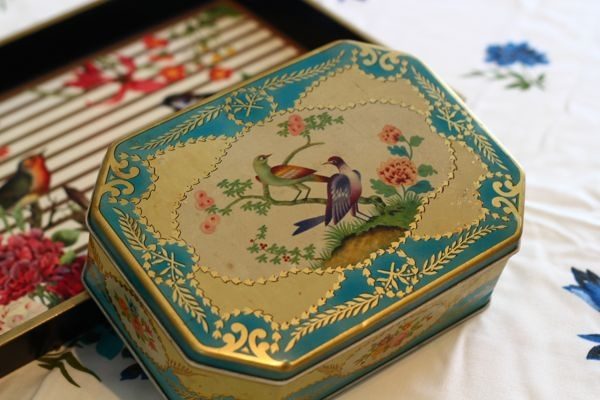 The classic biscuit tin is a surefire way to make any room more welcoming. Whether you have one on the kitchen counter or in the hallway, it's bound to add some personality and charm. Now you know why this retro trend needs to make a comeback. 
15. Stable doors
When we look back to olden times, people were really into stable doors in cottages and traditional farmhouses. Those doors had two parts. The upper part of the door provided ventilation, whereas the lower part of the lower allowed light to travel inside.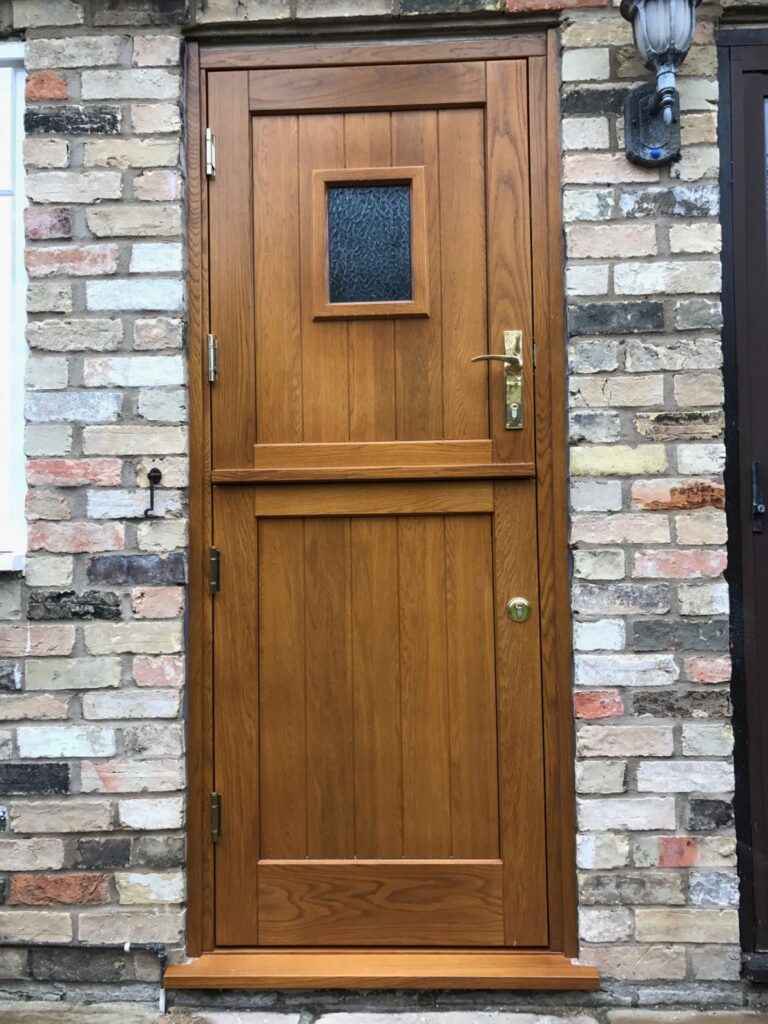 Stable doors are perfect for keeping your place secure and protected. They are sturdy and won't be fazed even by the strongest of winds. They are also easy to open and close, making them perfect for people with disabilities or mobility issues.
16. Dark wood cladding
Dark wood cladding is a favored option for high-end homes and offices because of its style and because it's reliable. One of the best things about dark wood cladding is that it creates a touch of luxury and sophistication in any space.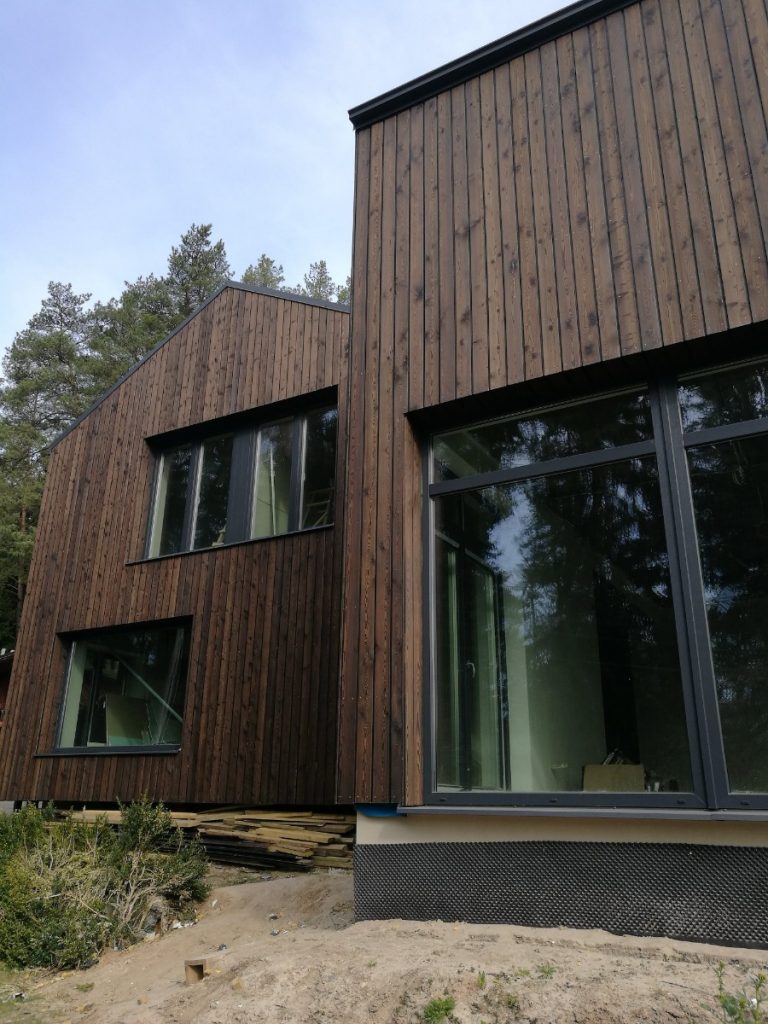 Another great feature of dark wood cladding is that it can be very durable. This is all due to the natural properties of wood – including its ability to resist moisture and decay. This means dark wood cladding will last for years without any need for maintenance.
17. Tea maker
Teasmades are all the rage these days and for a good reason! They make a great cup of tea, hot chocolate, or coffee and are super easy to use. Simply place your desired drink inside the machine, push a button, and let it do its thing.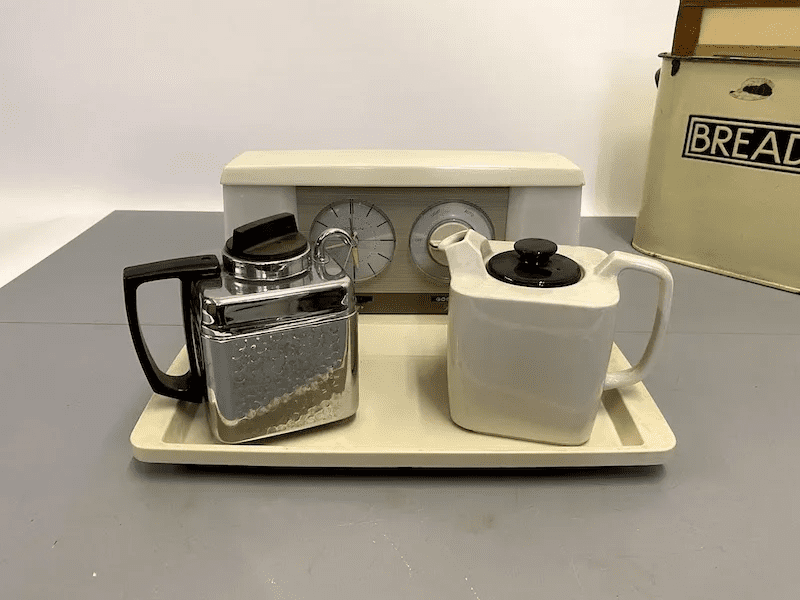 The Teasmade was invented in 1891 but only became popular during the 1960s and 1970s. This widget also features an alarm clock so you can set the alarm when you want your cup of tea ready. We all surely want this retro trend back. 
18. Transom windows trend
When it comes to window design, there is no one right way to do things. That's why transom windows are such a popular trend. Transom windows create an exciting and unique visual effect in any room. Also, these are among the best trends of old times.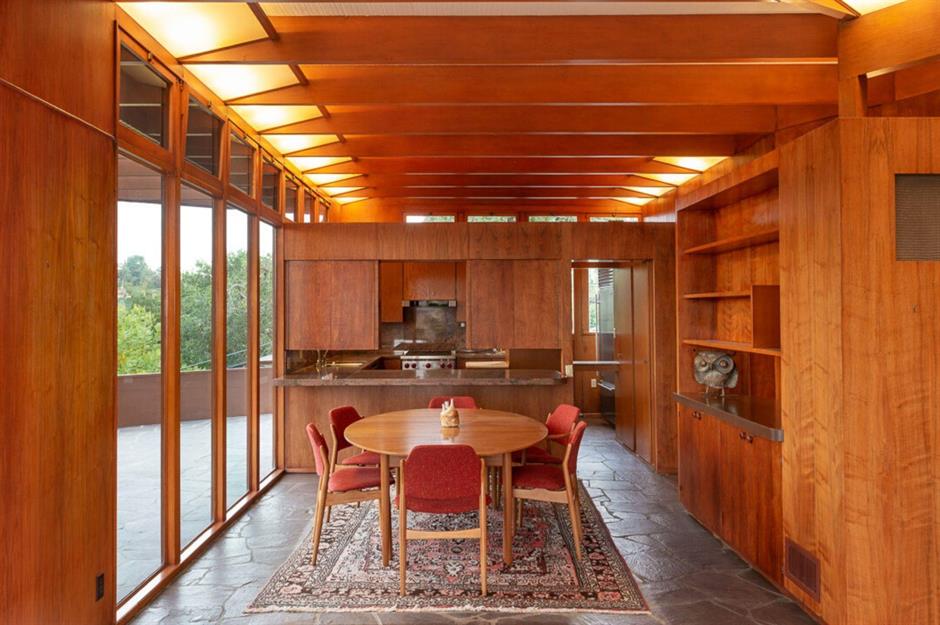 Transom windows add a unique look to your home and allow fresh air and sunlight while keeping out pests and other unwanted elements. We honestly wish this outstanding retro window style would get back in trend so that our houses would look more beautiful. 
19. Writing desks at home
If we talk about the ancient eras, writing desks were once essential homeware items. However, houses became smaller with time, and people started to avoid placing these desks at home. Not a lot of people have writing desks at home theses days because, with the technology we have today, we barely need to write.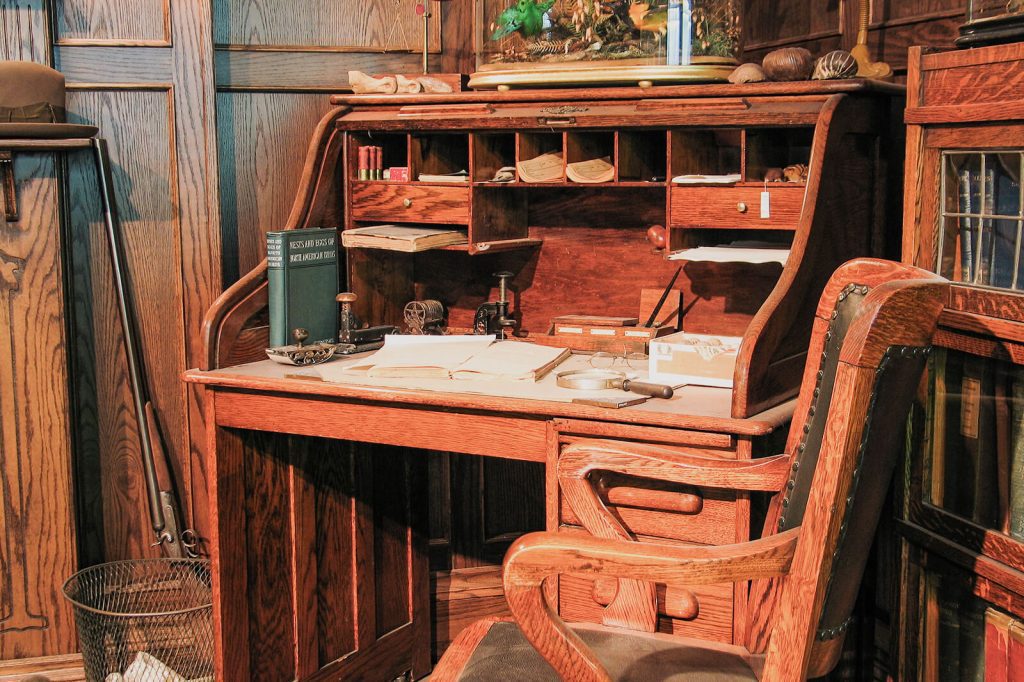 But now, people believe a suitable writing desk provides ample space for a laptop and computer as well as plenty of storage for your documents and folders. You'll have to go for one that is comfortable to sit in for hours on end and one featuring fleece pads so that your back doesn't get tired.
20. Fancy hostess trolleys
There's no need to worry about serving drinks or food when you have a fancy hostess trolley at your disposal! These carts are complete with everything you need to serve cocktails and appetizers, including a selection of glasses and napkins.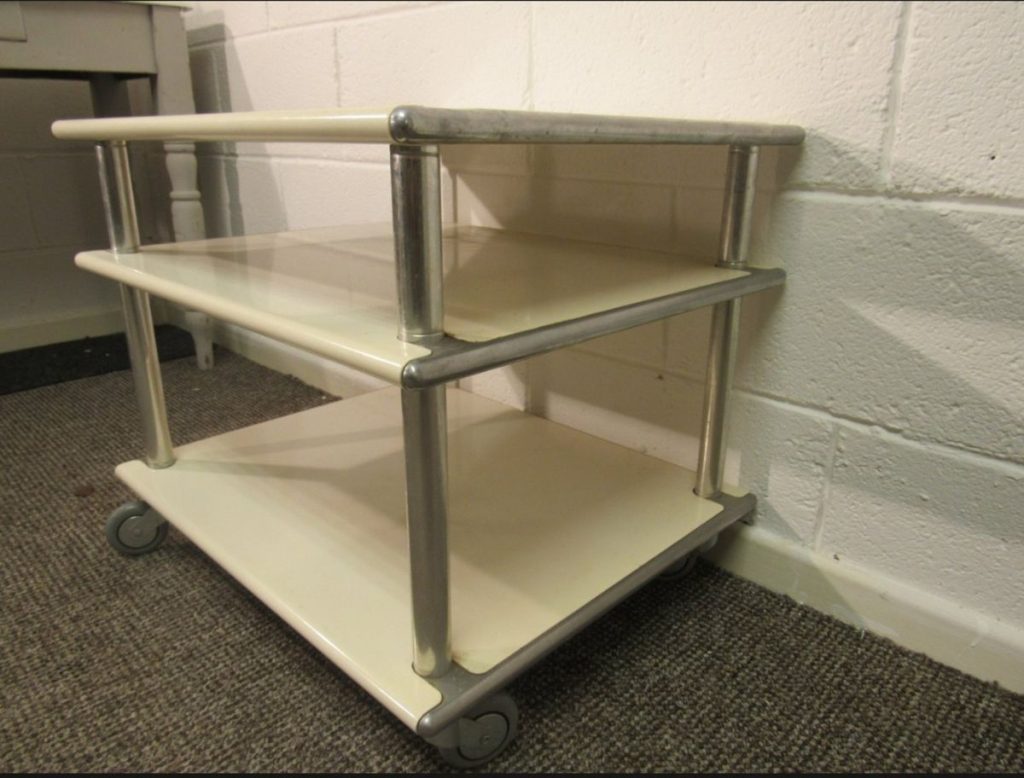 Whether hosting a small gathering or an entire banquet, a hostess trolley is a perfect way to make your serving easy. They're not only stylish, but they're also comfortable and efficient. Plus, they can make your job of entertaining people that much easier.
21. Sunken seating areas
Many people love the idea of sunken seating areas because they provide a luxurious and intimate feeling. In some cases, sunken seating areas are placed in specially designed rooms or spaces. But they can also be created by lowering a room's ground level or floor.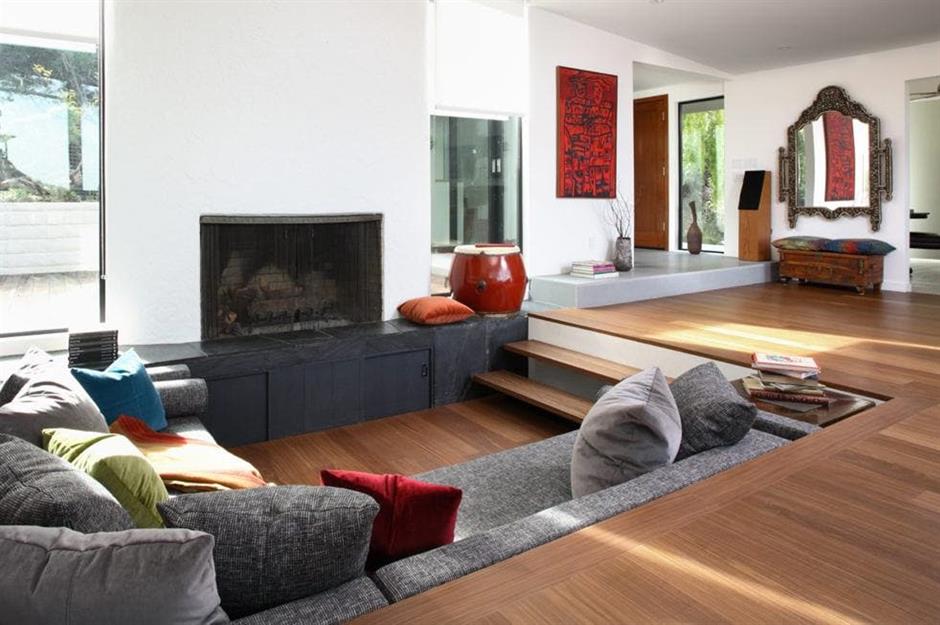 Whether you're looking for a place to catch up on your reading or to host a party, a sunken seating area is a perfect choice. You can even place a rug in the middle of the sunken seating area and add decorative pillows or couches for extra comfort.
22. Vintage tables
In previous times, telephone tables could be found in every household. However, those tables no longer served a purpose as people started ditching telephones for mobile phones. But this piece of furniture is among those that surely need a comeback because they would look perfect in every house.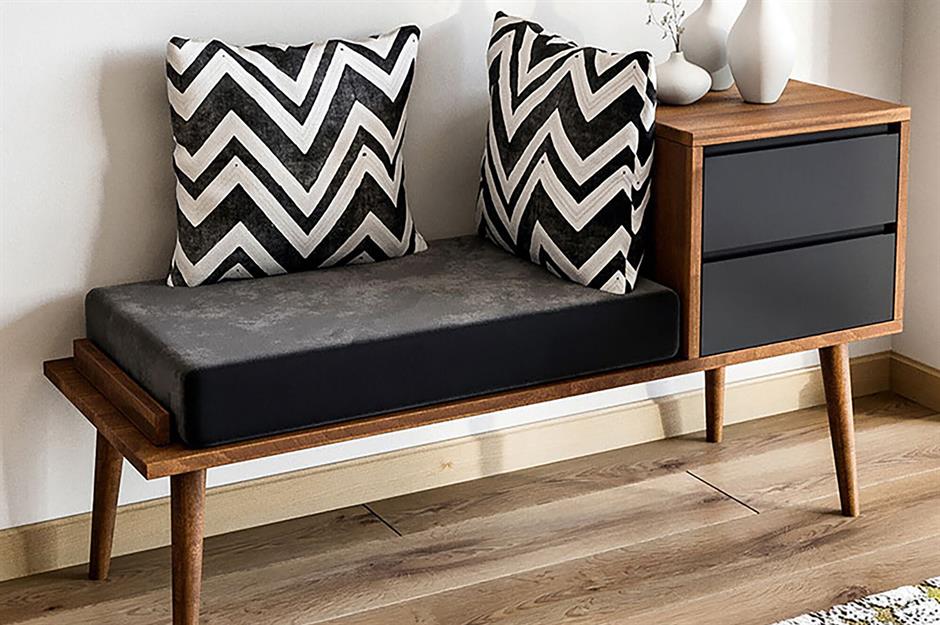 There are many different types of tables that will improve your home's look. You can find tables specifically designed for holding telephones or tables that can be used for other purposes, such as displaying decorations. Be sure you choose a sturdy one that can hold heavy weights. 
23. Swings seats
There is nothing like enjoying a fresh evening breeze while taking in the beautiful landscape from your garden swing. Swings seats can be bought or made, and they come in various shapes and sizes. So, if you want to bring those retro trends back into your garden, go for this.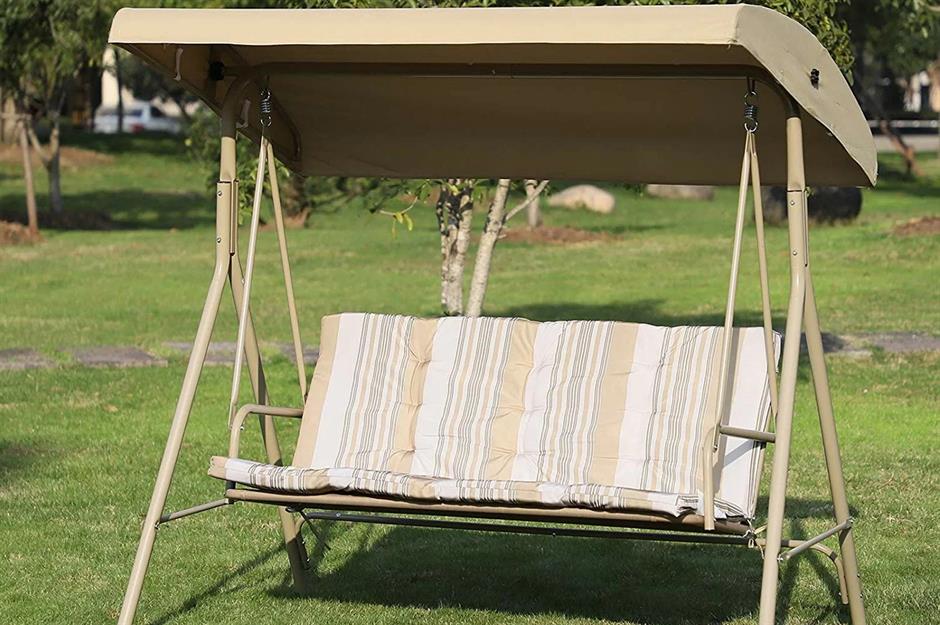 Swing seats in gardens provide an extra layer of fun, letting you enjoy the feel of the air moving through your body while taking in the sights and sounds of your surroundings. Plus, they are great spots to sit and relax after a hard day of gardening or play.
24. Sputnik chandeliers
Talking about the history of sputnik chandeliers, these were inspired by the first satellite to orbit the earth back in 1957. These chandeliers became an essential part of every household during the 1940s to 1960s. You can see why they were the center of attention in almost every house.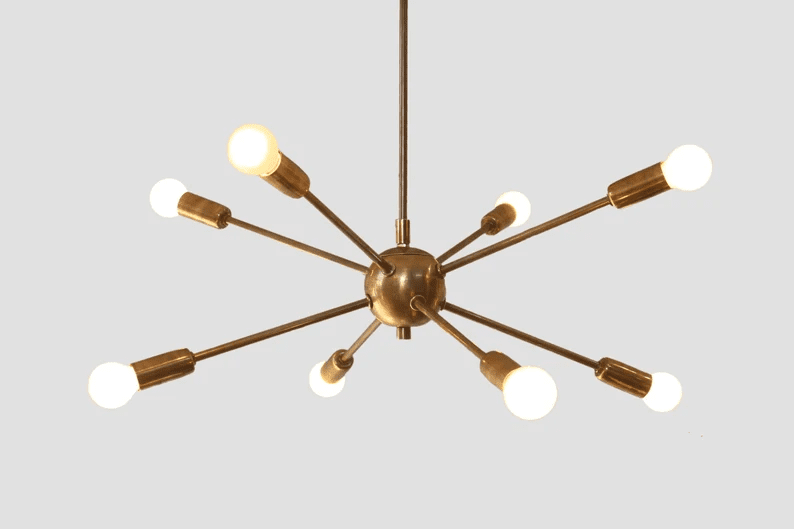 These dazzling pieces of light can be found in various styles and colors, but they're usually white, with a red Soviet satellite prominently featured. So, if you're looking for something unique and eye-catching to freshen up your home without breaking the bank, consider adding a Sputnik chandelier to your list of priorities.
25. Geometric Pattern Wallpapers
Many people love the 70s because of the decade's daring, funky, and irreverent style. One popular wallpaper style from that era is bright-colored geometric designs. They often feature circles, squares, and other simple shapes. However, as simple as they may look, they add a lot of personality.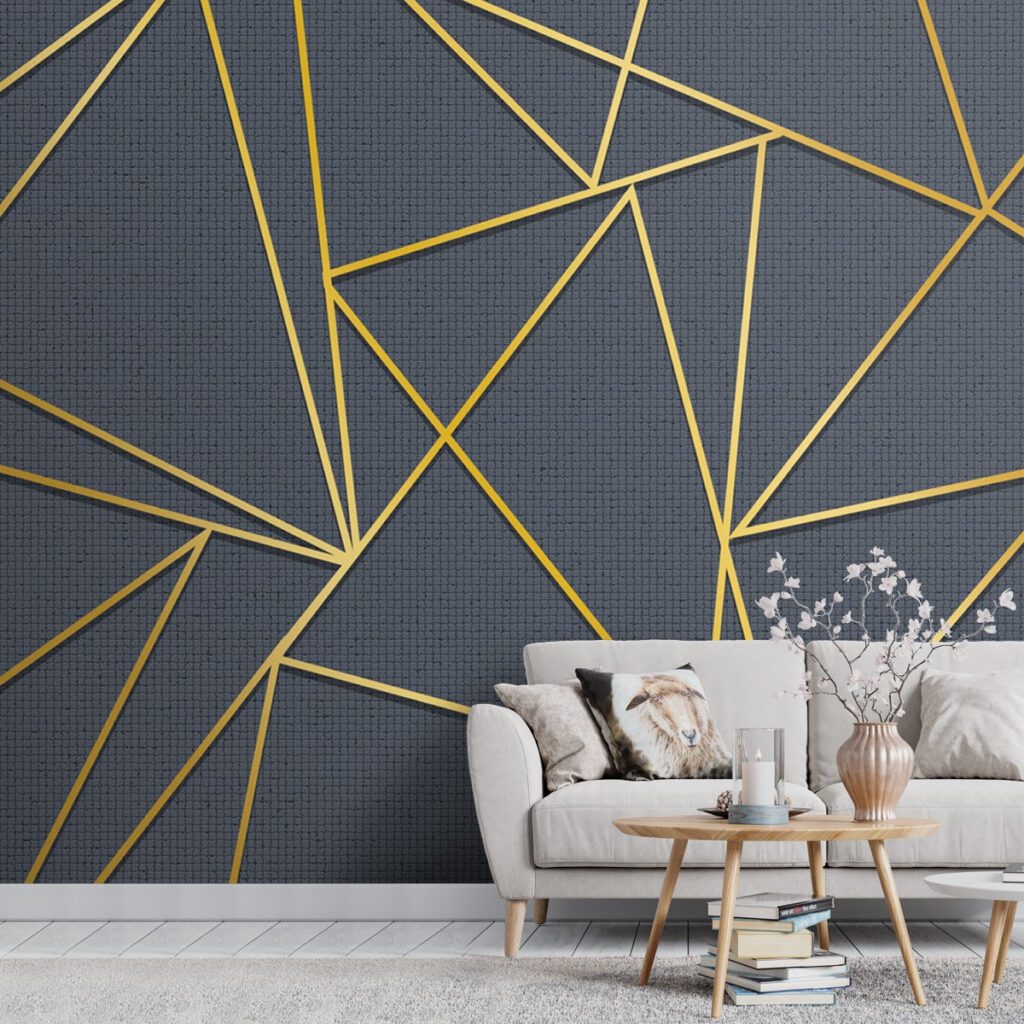 Geometric wallpaper can be incredibly stylish and eye-catching. Plus, it is perfect for a room that needs to have a bit of fun injected into its design. Whether you prefer subtle patterns or bolder designs, a geometric wallpaper design will suit your needs.
26. Wall borders
Wallpaper borders can create an exciting new look for any room in your home. There are many different types of borders to choose from, so you can easily find the perfect one for your walls. You can choose a border with a contrasting color or one that is more subtle.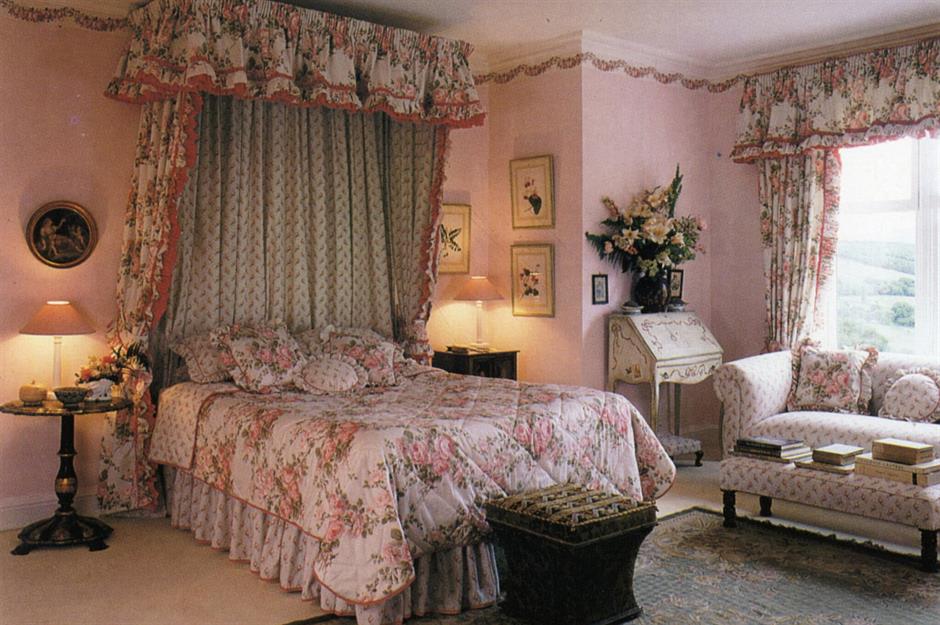 There are also some borders that have unique textures, adding a little bit of elegance to your room. Whatever wallpaper borders you end up choosing, you can rest assured that they will make a dramatic and stylish addition to your home.
27. Satin and silk bed sheets
The sleek and luxurious look of silk bed sheets is unmistakably retro, but there are plenty of ways to bring that style into your bedroom without having to break the bank. You could go for a softer satin, light silk fabric, or maybe a statement print.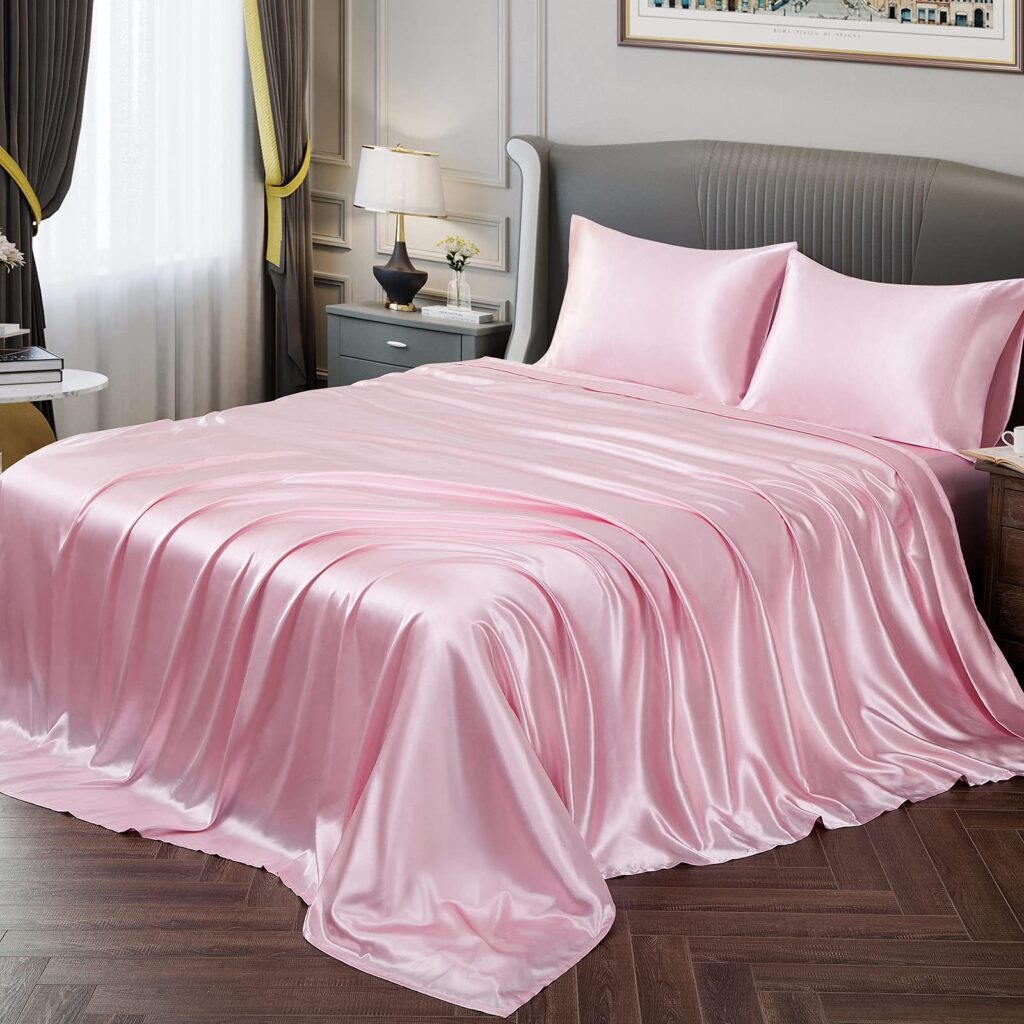 The only difference between satin and silk bed sheets is that silk bed sheets are much more expensive than satin. While satin bed sheets don't have quite the same level of softness as silk sheets, they tend to be more comfortable due to their smoother texture. 
28. Spinning colander juicer
We know we're talking about retro trends, but the people from our generation love mixing old and new. These days, it's trendy to be healthy and fit, so you can do that while using retro items. For instance, you can get a spinning colander juicer to make that green juice you drink in the morning.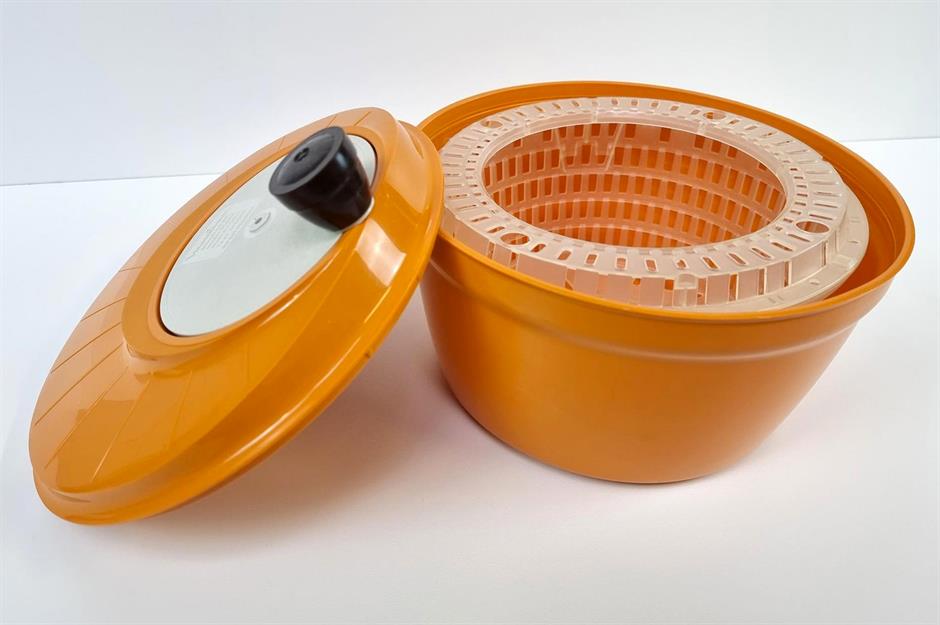 These things were pretty popular throughout the 70s and 80s. All you need is a kitchen bowl or pot that can fit the colander. This juicer is great for leafy greens and other tough vegetables, as they don't get shredded like with a blender or food processor.
29. Electric blanket to keep you warm
Whether you're a footloose individual who can't stand the cold or you have a sprawling family that likes to stay warm all winter, electric blankets are perfect for you! Not only do they help trap heat, but they're also quiet and comfortable to sleep in.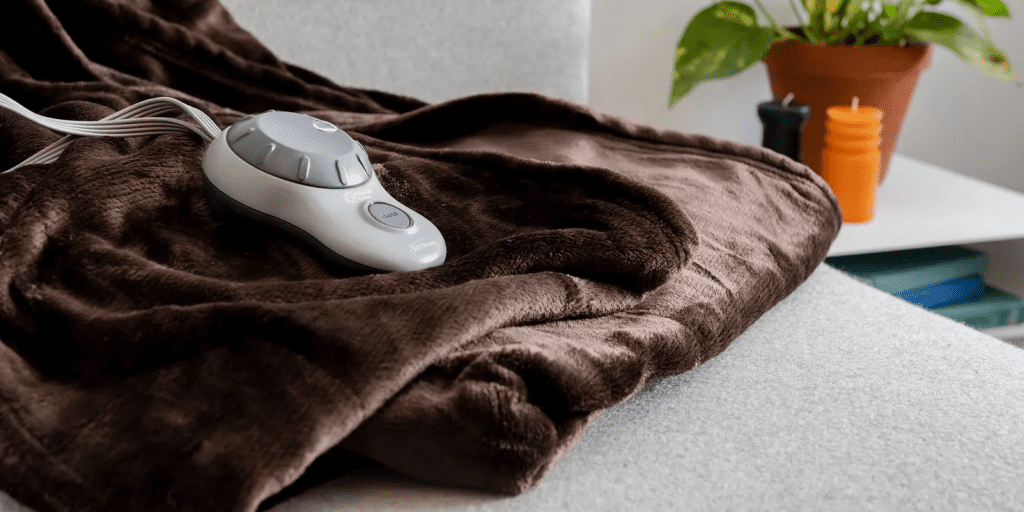 Best of all, they use minimal energy, making them environmentally friendly too. In addition to being great for staying cozy during the colder months, electric blankets make excellent gifts for any occasion. We're pretty sure your friends will love to receive this warm gift.
30. Hanging plates on the wall
Plates are one of the most common and exciting elements in any home. They can add personality, functionality, and style to any space. Whether they're used as art accents or decorative elements, plates on walls are a great way to add life to a room.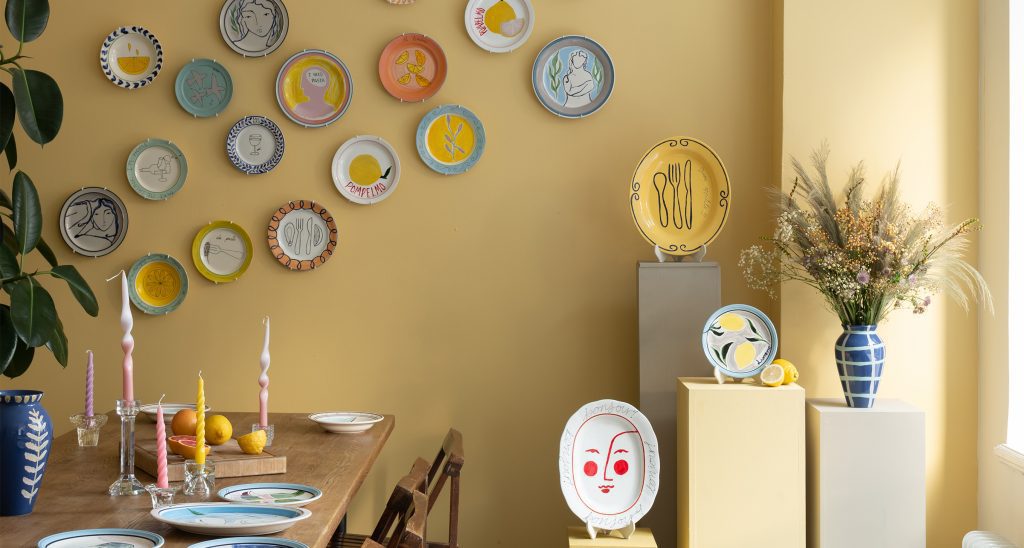 Hanging plates on walls can add incredible style and sophistication to any room. There are a variety of different ways to do this, from using large statement plates to smaller pieces that fit discreetly into the design of the room. Just don't use your mother's beloved china!
31. Vintage cookery accessories
Vintage cookery tools are fascinating collectibles, and there's something nostalgic and charming about them. Some well-known vintage kitchen tools include egg beaters, mixers, blenders, and food processors. Among them all, egg mixers are something that should again get back in trend. 
An egg beater is a classic example of a vintage cookery tool. It's an incredibly versatile tool that can be used to beat eggs and create meringue – or even doughnuts. Older models tended to be bulkier and heavier than modern equivalents, but they were also much more powerful and efficient.
32. Mosaic design
If you love mosaics, you will love mosaic-inspired patterns. These decorative patterns are perfect for any room in your home and can be used on fabric or wallpaper as a way to add character and beauty. There are a variety of different designs to choose from.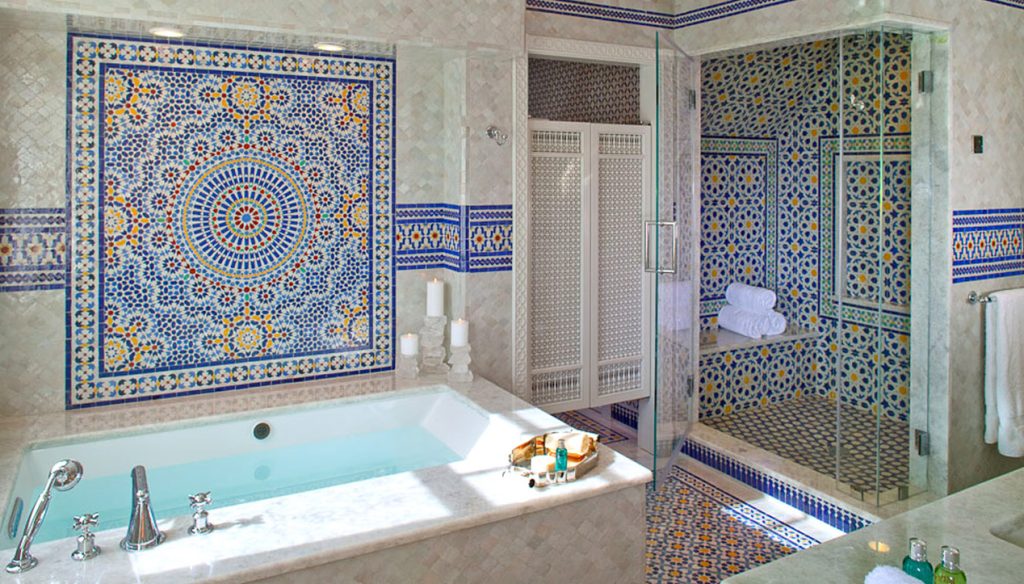 Some popular options include stripes, checkerboard designs, and vibrant polka dots. There are many mosaic-inspired items available online or at stores. So you can get the one that best suits your needs easily. These Middle Eastern geometric patterns can add more life to any home. 
33. Huge table lamps
When it comes to table lamps, there is no denying that the massive variety of choices can be a little overwhelming. Obviously, the bigger the lamp is, the more light it will provide. These oversized lamps were in trend during the 1970s and 1980s.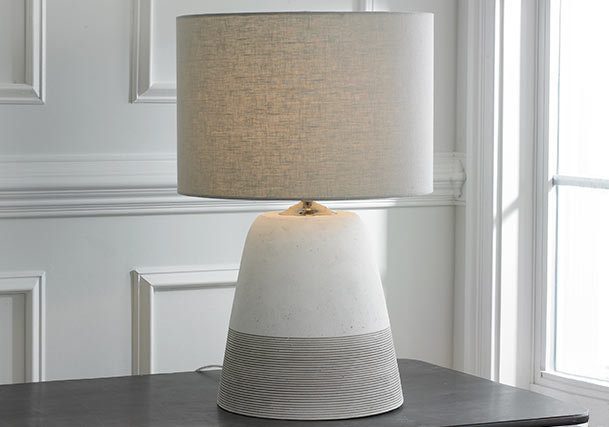 Huge lamps even add an exciting touch and make any room feel warmer and more inviting. They look great when paired with bedding or upholstery. Whether you're a fan of the era's style or want something more modern, oversized table lamps are perfect for adding visual interest to any space.
34. Glossy frames for doors
Glossy frames for doors look incredibly fancy and give your home an air of refinement that you wouldn't find elsewhere. Also, these were popular items during the old days. People who wanted their homes to reflect a classy touch would always use these.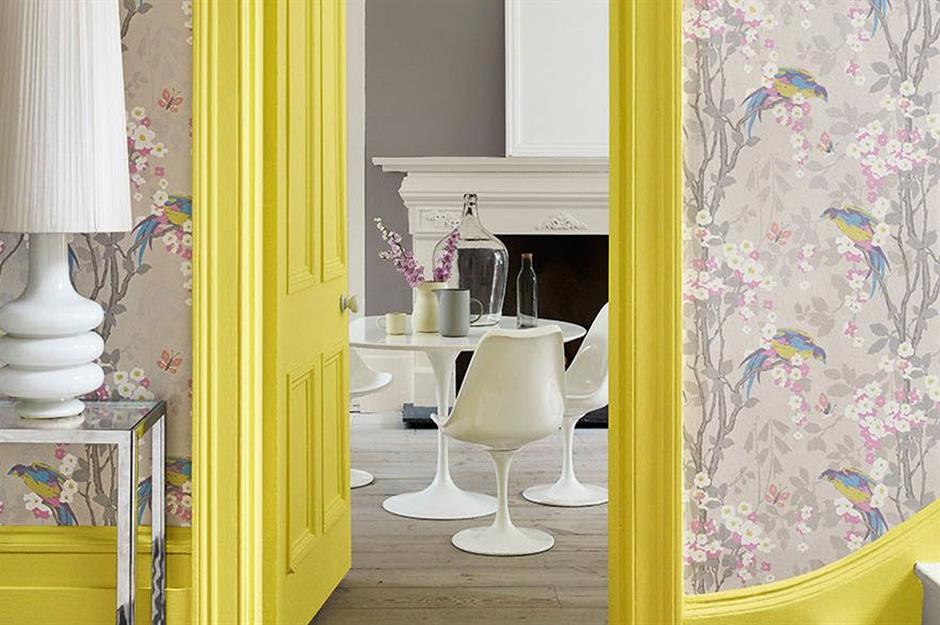 Today, glossy door frames can still be found in some older homes. However, they are much less common than they used to be. But if you're looking for something special and unique in your home, then a glossy frame may be the perfect option for you.
35. Strip wall painting
Strip wall painting is perfect for spaces that need some life and a little personality. By using a wide variety of colors and patterns, you can create a vibrant and colorful surface that will truly stand out. You can choose whatever colors you want for this kind of painting.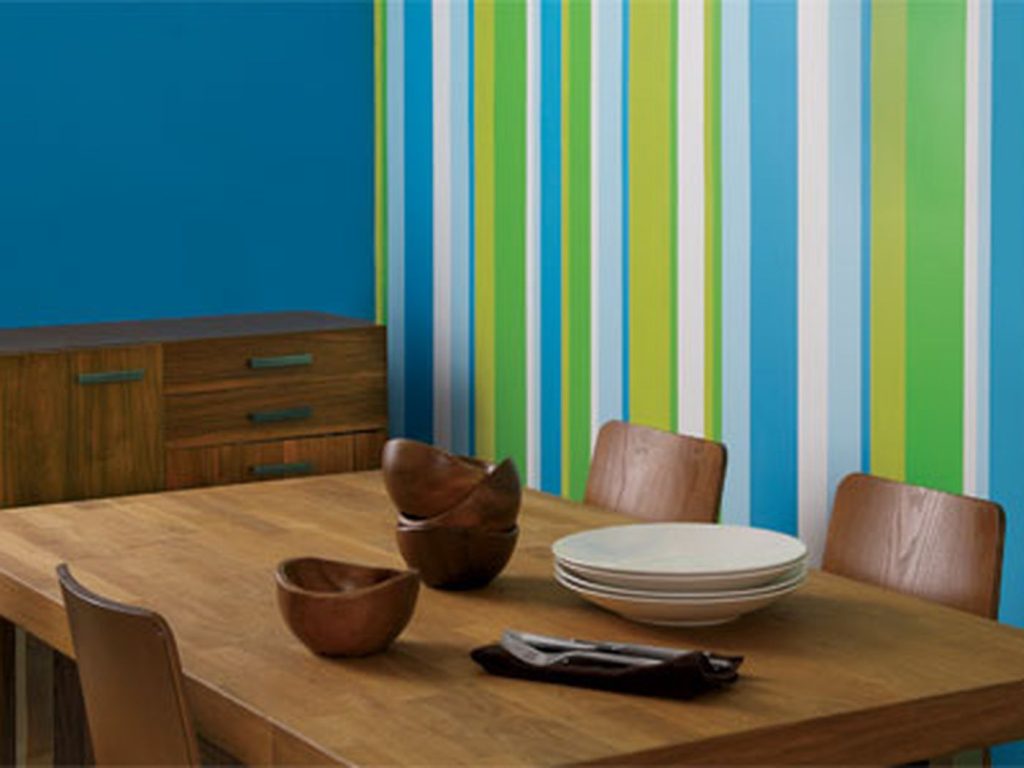 Rather than painting your entire wall, you can create a striking zigzag or stripe pattern instead by painting small sections at a time. This creates a fun and visually entertaining element that will easily stand out from the rest of your décor. 
36. Oversized hats
There's something undeniably alluring about oversized hats, and if we're being honest, not many things can top a good hat. If you're trying to add some 1970s-style vibes to any outfit, this is the answer. You can wear these hats for a day at the beach or during dinner.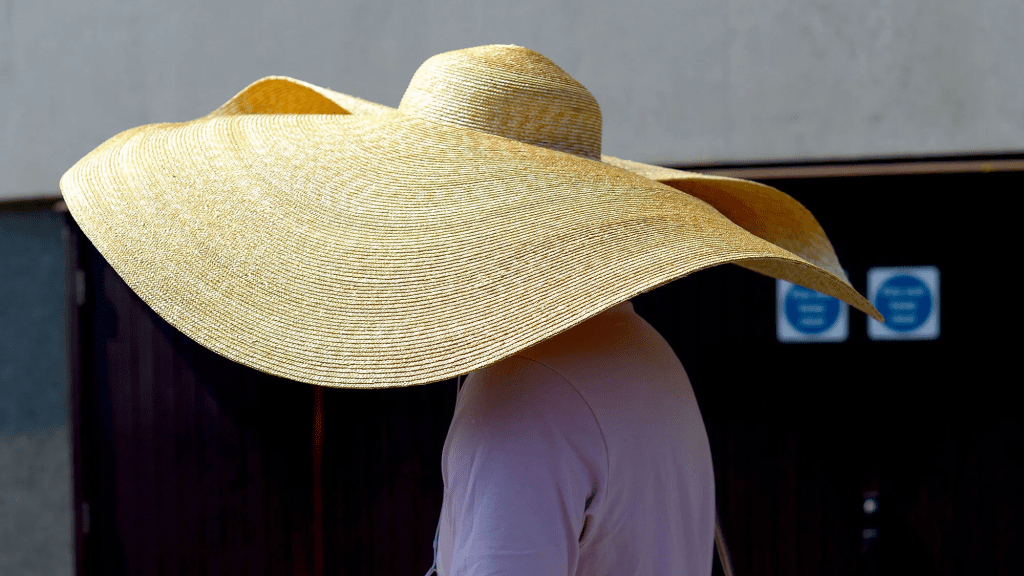 We're happy to inform you that oversized hats are slowly but surely making their way to the top again. They're uber fashionable, and they can amp up any outfit. There are so many different types of oversized hats to choose from, so you're sure to find one that fits your style perfectly. 
37. Mid-century stone interior
If you wish to add a touch of mid-century style to your home, consider some stonework. This architectural style was widespread from the 1950s until the 1970s and featured a variety of materials such as brick, concrete, and limestone. It's your choice!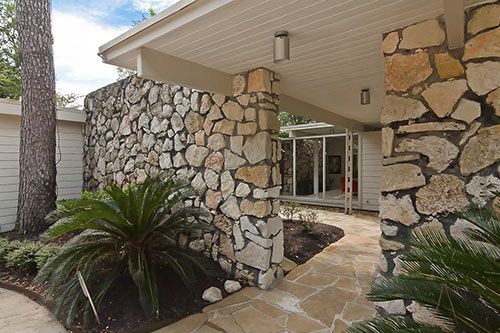 Faux stone is perfect for updating your home's décor. This affordable and easy-to-install material is made from plastic or foam and can be used to create a realistic look for any room. Also, faux stone can be painted or stained to create the perfect finish for your home.
38. Iconic wall art
Wall art is a popular choice for homeowners who want to add a touch of class and style to their homes. Whether you're looking for something traditional or modern, there's a masterpiece out there just waiting to be added to your wall.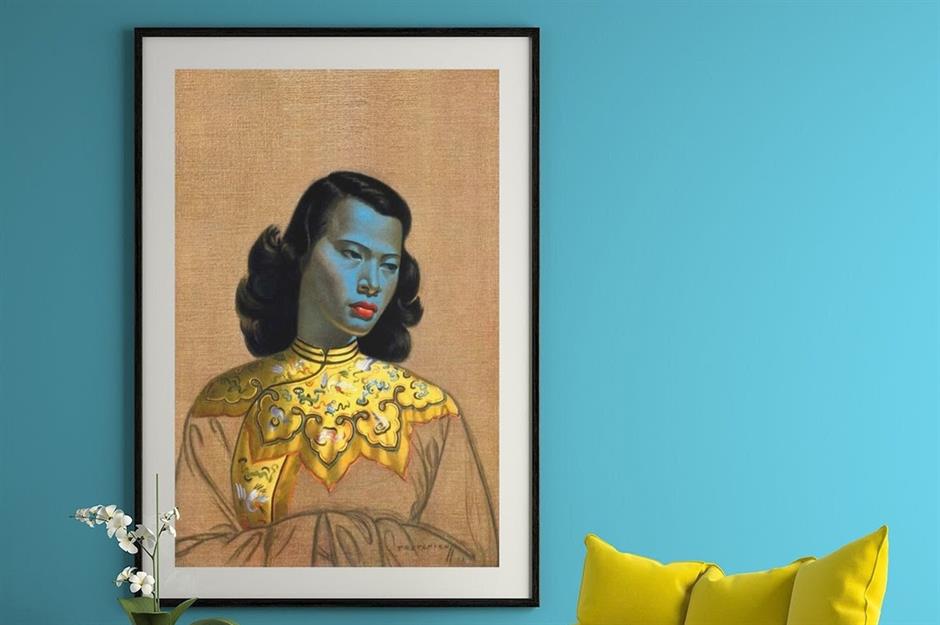 The Mona Lisa is one of the most classic and well-known wall art icons. This painting by Leonardo da Vinci is known for its enigmatic features and stunning realism, and it has become one of the most reproduced pieces of art in history.
39. Freight elevators for food
Freight elevators are machines that can move large quantities of food quickly and easily. They're ideal for businesses that need to transport large amounts of food, such as restaurants or grocery stores. However, they're also perfect for households. Can you imagine getting your meals delivered straight to your room?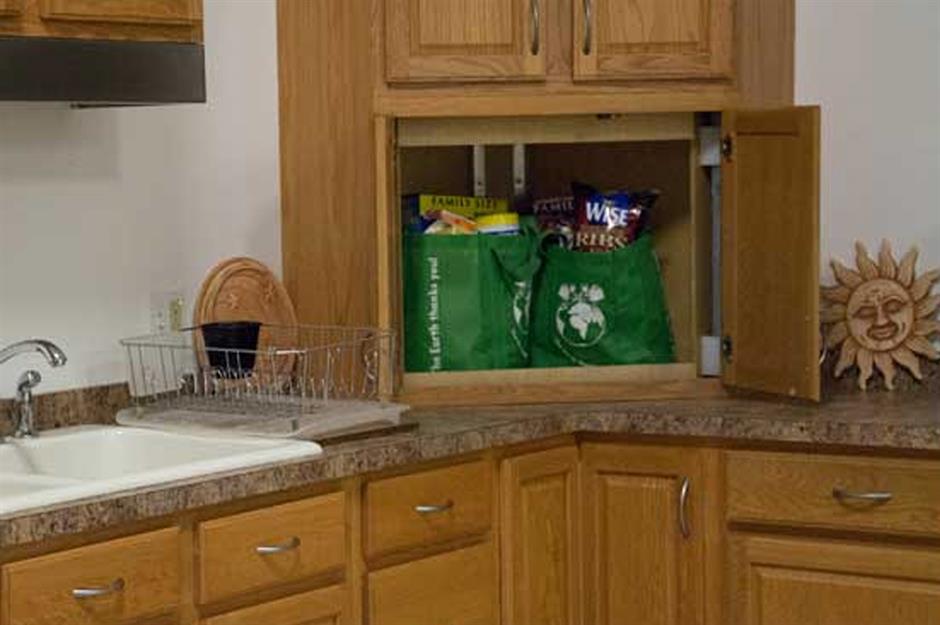 The freight elevator for food in the picture above is the one people used to keep at home. This helped to carry food in large homes, from kitchen basements to bedrooms and dining rooms. If these come into trend again, it would be of great help. 
40. Bathtub with steps
A step-up bath isn't just for older adults anymore – any member of the family can enjoy the luxury of a step-up bath so they can relax without having to worry about getting in and out of the tub easily. These step-up baths were in trend during the good old days.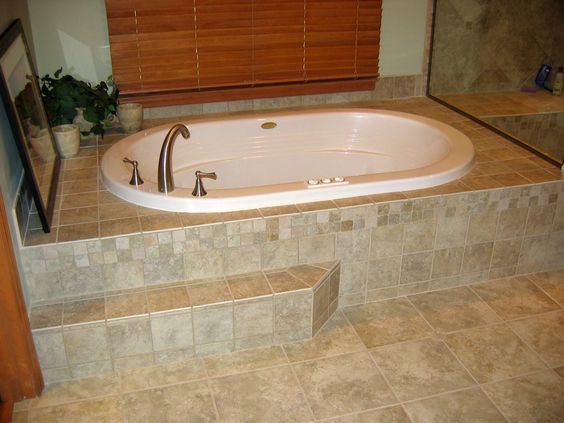 There's nothing quite as relaxing as a good bath, and stepping into a comfortable bathtub is the perfect way to enjoy one. Not only are they more comfortable, but step-up baths also look classy wherever they are. These days, more and more households are getting this placed in washrooms. 
41. Bed drapes and canopies
There's nothing like a good bed curtain or canopy to add a touch of luxury and style to your bedroom. Not only do they offer privacy and shelter from the sun, but they can also add elements of intrigue and mystery.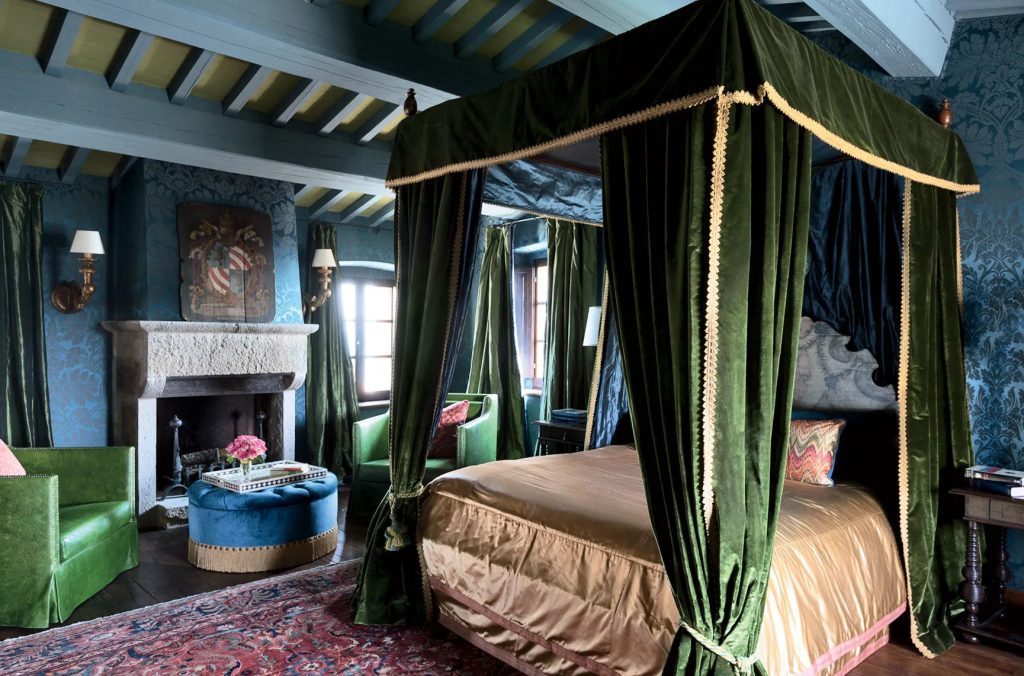 When it comes to choosing the right bedding, there are numerous options. Finding the right set of curtains or canopy is sure to add comfort and style to your bedroom. Whether you prefer lace-up curtains or sheer panels, there's a perfect option for everyone.
42. Sitting space by the window
If you have ample living space and don't have any place to sit near the window, make room by dispatching bulky furniture to one side of the room. A couple of comfortable chairs and a small ottoman can quickly transform a bland area into an inviting sitting spot.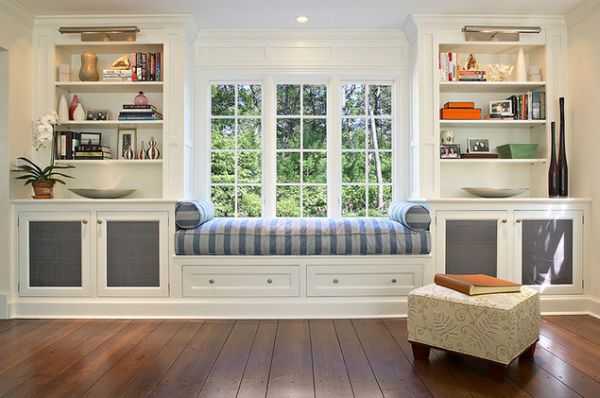 Sitting by a window is a great way to enjoy the natural light and fresh air. Instead of sitting passively against the wall or cramming yourself into an uncomfortable chair, follow our tip. Moving the furniture and getting an ottoman sure is cheaper than renovating your home just for the sitting space.
43. Plaid home decor
If you love the rustic look of plaid but want a bit more pizzazz in your decorations, consider plaid decor. Plaid is always a popular choice because it's so versatile, and you can make it work for practically any room with creativity.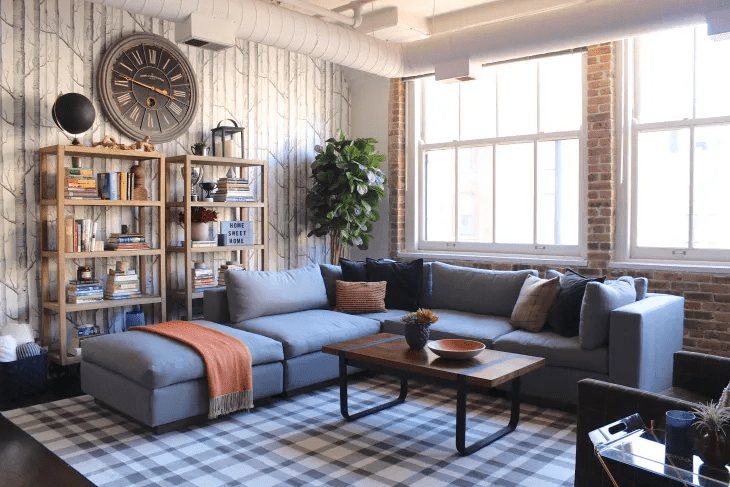 You could use plaid decor as a background pattern on an accent wall or as part of a larger scheme in the main room. You could use it to decorate furniture or even as fabric wall coverings. So, get started with plaid home decor to get that retro feel in your place. 
44. Toile Du Jouy print
If you want a unique print for your wall decor or bedroom decor, you should check out Toile Du Jouy. This brand is known for its elaborate and creative prints that can add zing and beauty to any room in your home.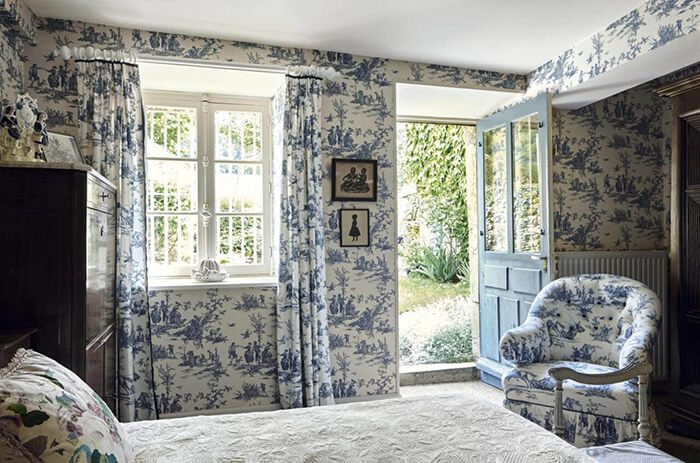 These prints evoke the realms of Europe with their vintage flair and bright colors. Whether you're looking for a bold pattern or a soothing background color, these prints have something for everyone. With this print, you will feel like you're chilling in Versailles!
45. The perfect hostess trolley
Imagine enjoying a warm drink or snack while sitting in your favorite chair without getting up and going to the kitchen. With a Heated Hostess Trolley, you can have everything you need right at your fingertips without having to pause your favorite movie or miss the game because you have to go to the kitchen.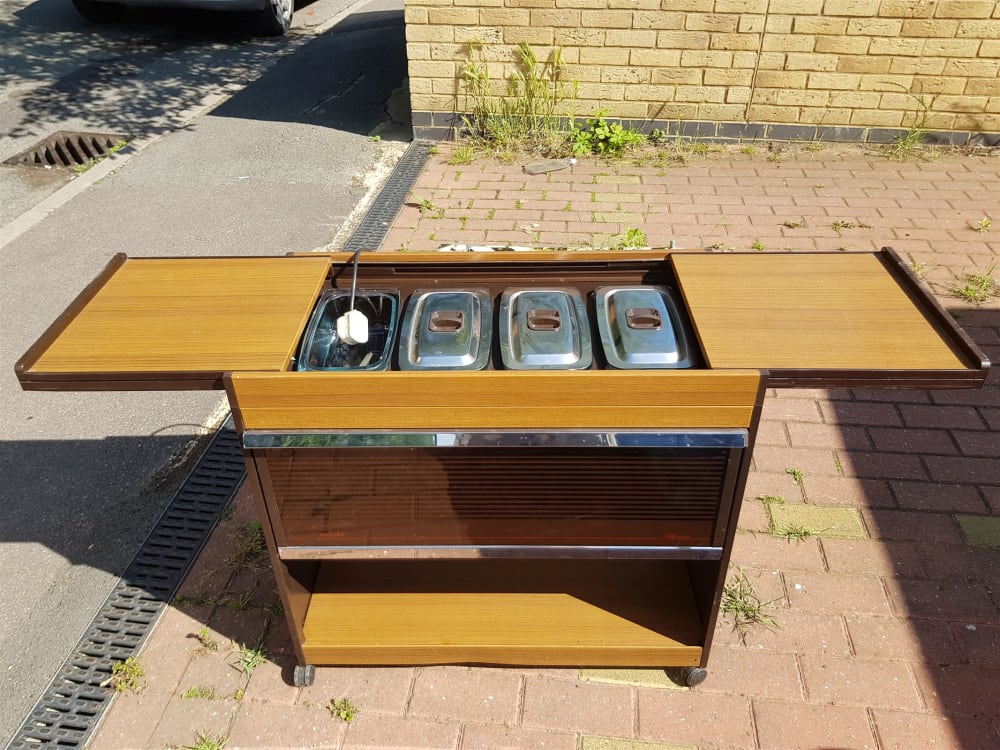 Place your desired food or beverage inside the carriage and press a button to start the heating process. The trolley will keep your items warm until you're ready to enjoy them. Heated Hostess Trolleys make dining a much more pleasant and convenient experience.