45 Creative Ways To Whip Up New Decor Out Of Repurposed Kitchen Utensils
By Bruna L September 23, 2021
---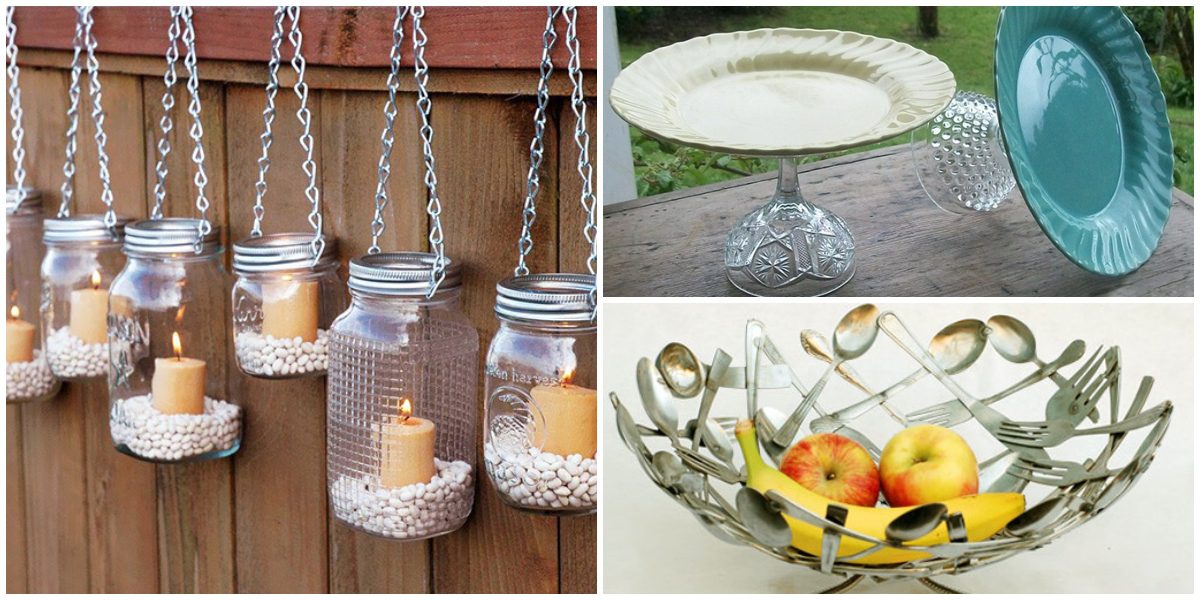 You know just how difficult it is to throw old stuff away if you're anything like us! It's especially hard when it comes to kitchen utensils that were passed down to us by our parents or other relatives. We put those things away to use on special occasions, but usually, these occasions never come. If storage space is becoming a problem for you and you don't know what to do anymore, just remember your three R's: reduce, reuse and recycle! It's not that hard to repurpose these kinds of things around the house, and below we show you how! So, if you have a bunch of old kitchen utensils you don't use anymore and want to give them new life, look no further. Here are 45 creative ways to repurpose old or unused kitchen stuff!
Personalized coat hanger
It doesn't matter if your family is big or small; if you're single or married, you will always have a bunch of spoons at home. For some reason, people love gifting each other silverware sets, and eventually, you simply run out of space to store all of them!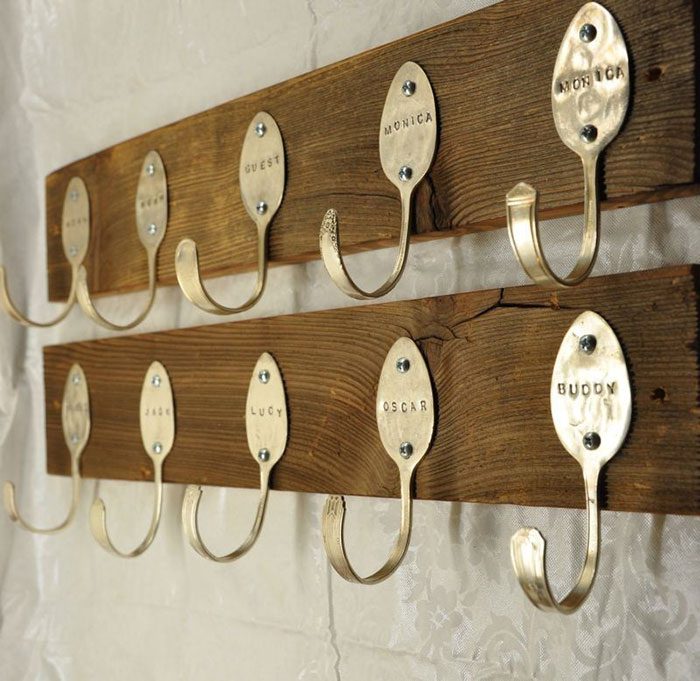 One of the things you can do with the excess of spoons is a personalized coat hanger for you and your family. Just bend the handles, flatten the bowl and attach them to a wood board. If you're feeling fancy, you can even engrave your names on each hook!
Old grater lamps
Everybody loves cheese! Unless you have a medical condition that keeps you from eating this deliciousness, you probably do enjoy some of it now and then. If you are indeed a cheese lover and have extra cheese graters around, why not try using them for decoration?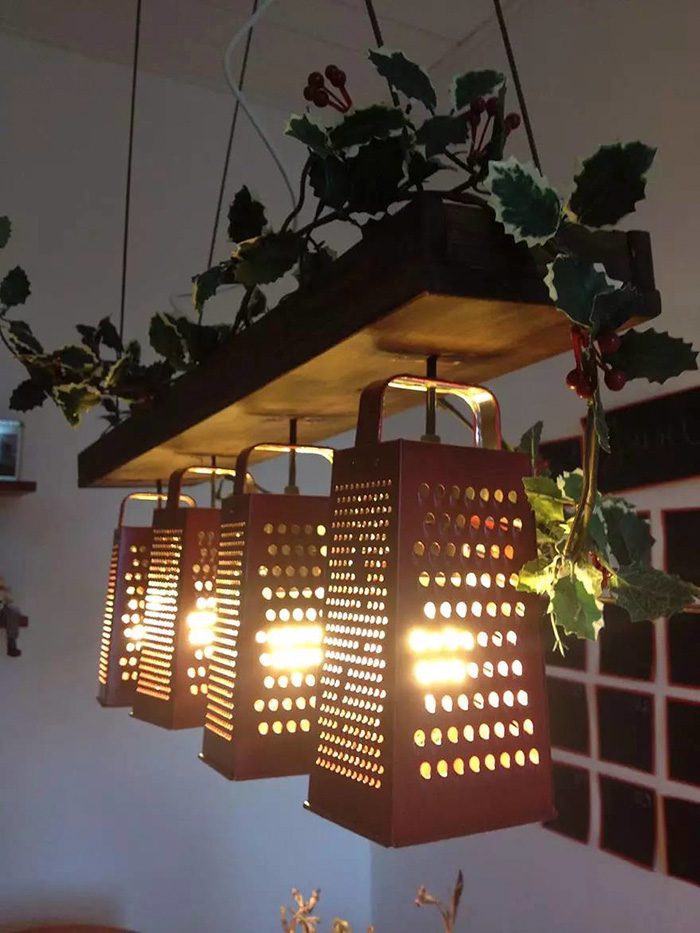 That's right! You can quickly turn that pile of cheese graters you no longer use into some exciting kitchen décor. All you need is some lamps and a whole lot of ingenuity. Just make sure the graters are dull. Otherwise, you'll end up with grated hands if you ever need to change a bulb.
Chopping board for your tablet
Cooking books are mostly a thing of the past. If you enjoy cooking nowadays, you probably follow recipes from your phone or tablet. The problem is, it can be hard to keep your electronics clean while you're busy making food!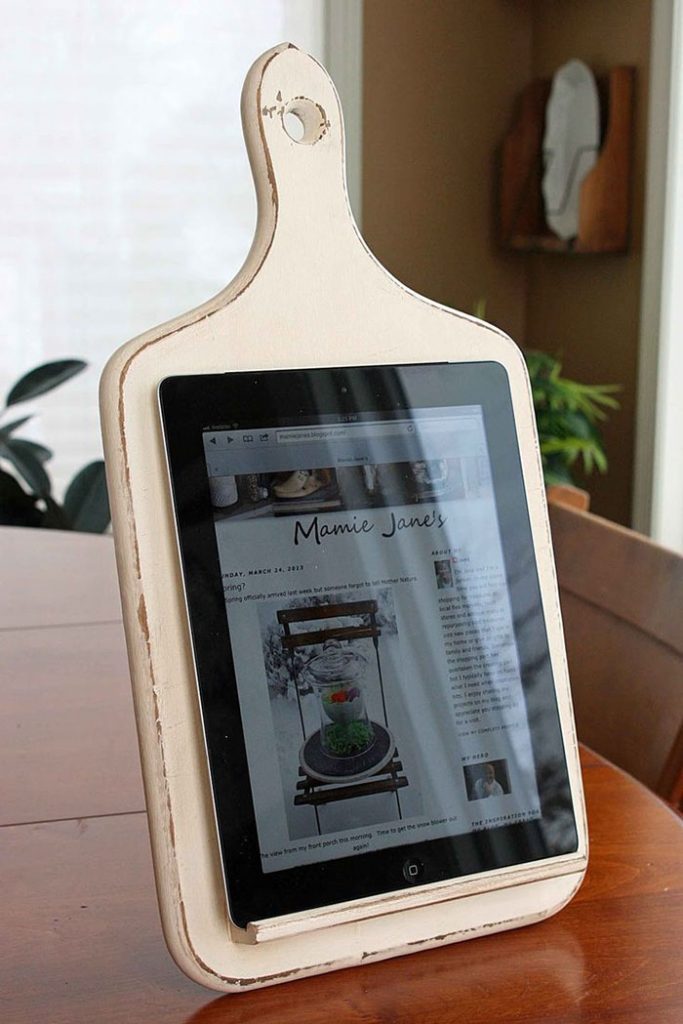 We have the solution for this problem, and all you need is an old chopping board! Make sure it is squeaky clean so you don't damage your device, then take a square dowel and either glue it or nail it to the bottom of the board. And there you have it!
Vertical garden out of plastic bottles
Plastic bottles are perhaps the biggest environmental enemies of our era. They take ages to decompose naturally, and some people are taking steps to replace them with reusable bottles. We are all for repurposing the disposable ones in our homes!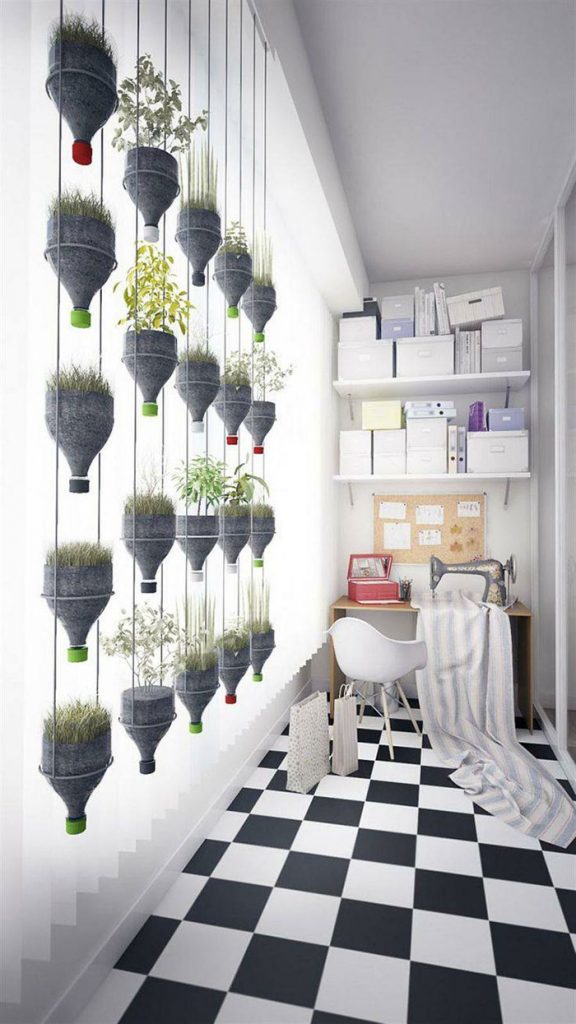 For example, if you're into gardening, you can easily turn them into a beautiful vertical garden on your porch or in the garden. You don't need much space, just a wall, a few plastic bottles, and some wire. Just cut them, fill them with soil, and plant your seeds as usual.
Tea cup for your tealights
Not only are tealights great to set the mood if you want a quiet and cozy evening in with your loved ones, but they also have an actual use if you like tea. Since they burn slowly, if kept in teapot warmers, they'll keep your tea warm for longer!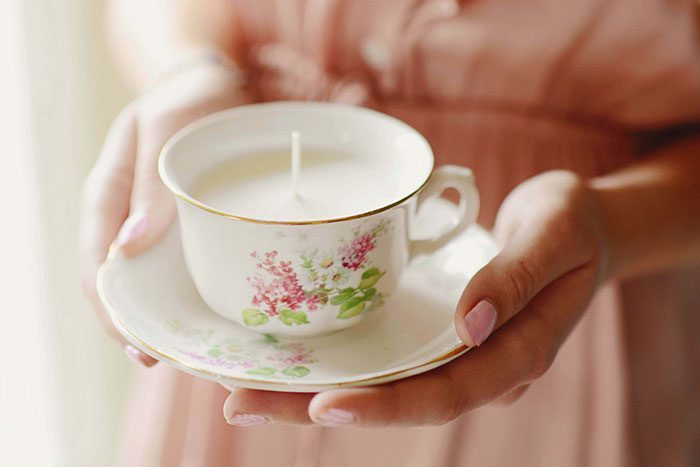 If you want to incorporate this special item into your decorations but don't want to spend too much money on it, why not start with the old teacups you never use? Just clean them up, plop the tealight inside them, and you're done.
Mason jar light fixture
If you have an active presence online, then you probably have noticed that rustic is in, and, as a consequence, mason jars have become a pinnacle of our modern-day home decorations. From mugs to planters, they are absolutely everywhere!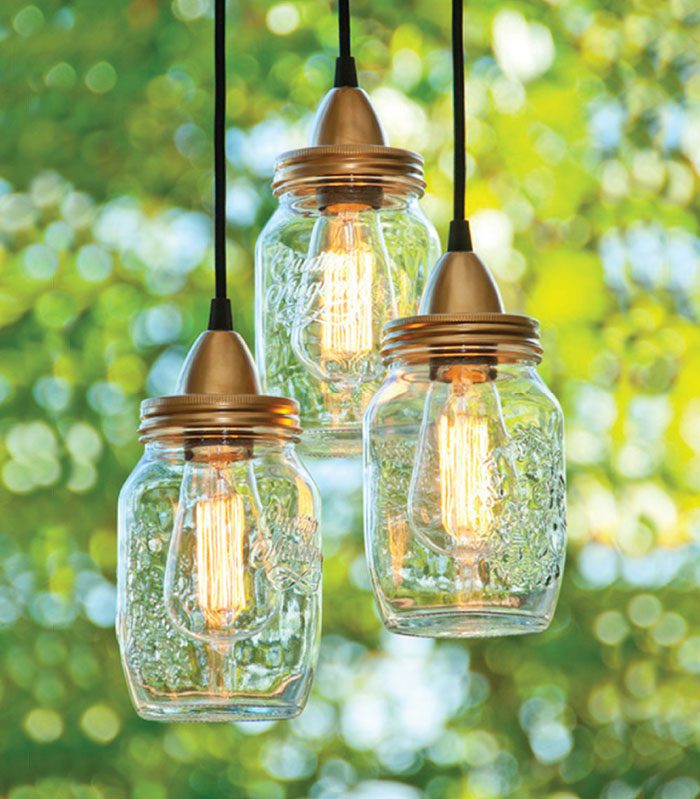 But did you know there are other ways to incorporate mason jars, like, say, in your lighting? That's right! If you're creative and knows how to set up light fixtures, you can make lights that will be the envy of your neighborhood.
Muffin pan organizers
Who doesn't have a muffin pan at home? Not only they are perfect to make some baked deliciousness, but they have plenty of other uses in a home. And if you have an older one you don't use anymore, you can still make a pretty neat organizer!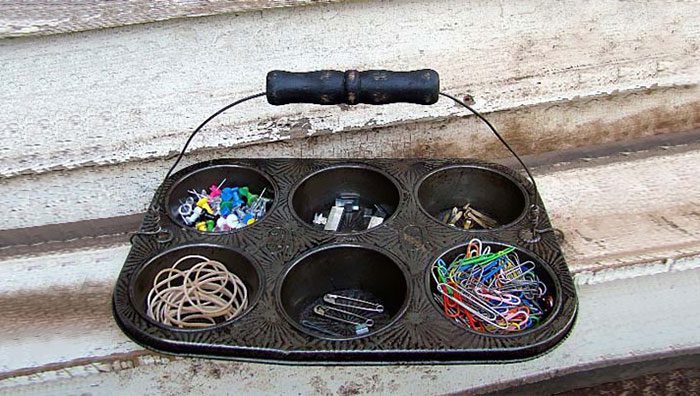 Just take that muffin pan your Grandma gifted you years ago, but you never got around to using, and give it a coat of your preferred spray paint. That's it! Now you have the perfect organizer for all your small bits and doodads.
Mason jar backyard décor
We all love spending time in our backyards. It's easy to lose track of time when the sun is shining, and we're cooking barbecue and soaking up sun rays with our friends and family. Unfortunately, backyards tend to be overlooked when it comes to decorations.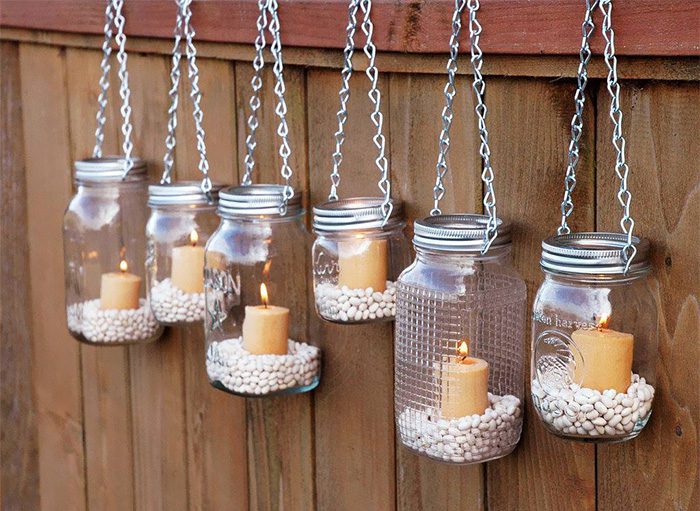 Not anymore! If you want to have a rustic décor in your backyard, all you need is some candles, decorative pebbles, and mason jars. The whole assembling process is pretty straightforward: just place your (unlit) candle inside and fill half the jar with the pebbles.
Arts and crafts organizer
If you're an artistic person who enjoys crafting things, then you know just how easy it is to end up hoarding materials. Organization is key, but sometimes you simply don't have the time to organize your pencil collection or your sewing materials!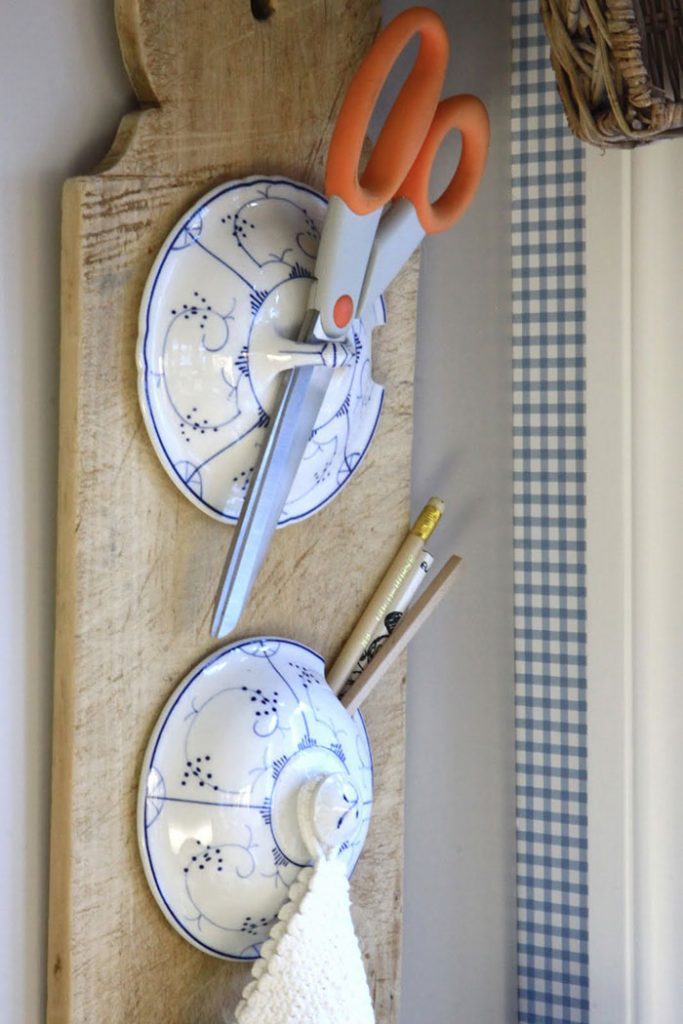 If that's you case, you don't have to worry about it anymore. Just go into your kitchen and look for the lids of all the old pots you don't use! Glue them to a piece of wood and then hang it on top of your working station. Now you have a really neat organizer!
Upcycled plant hangers
So far, we have shown you a bunch of ideas for things you can make with old kitchen stuff you don't use anymore. But did you know you can combine two or more ideas from this list to create something even cooler?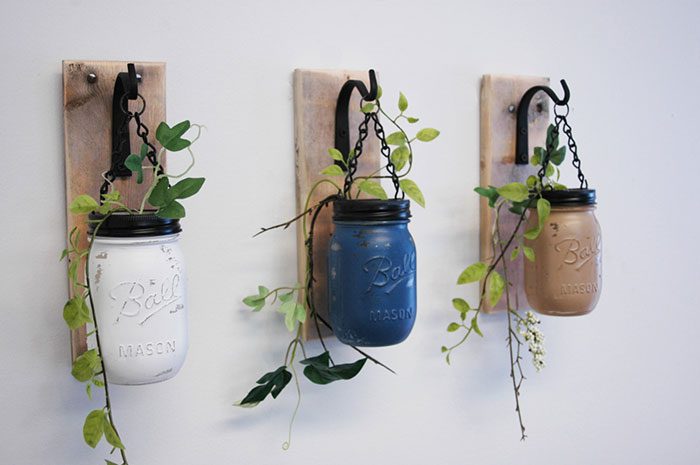 As you may have noticed, mason jars and spoons are the big winners when it comes to upcycling, so why not combine them both to create a classy plant hanger? The spoons will be the hooks and the mason jars, the planters themselves! How cool is that?
Fancy chalkboard
Many families have fancy silver platters for special occasions. But maybe you don't really like hosting for these occasions, and you end up with a bunch of platters you don't use taking up space on your kitchen cabinets. What to do then?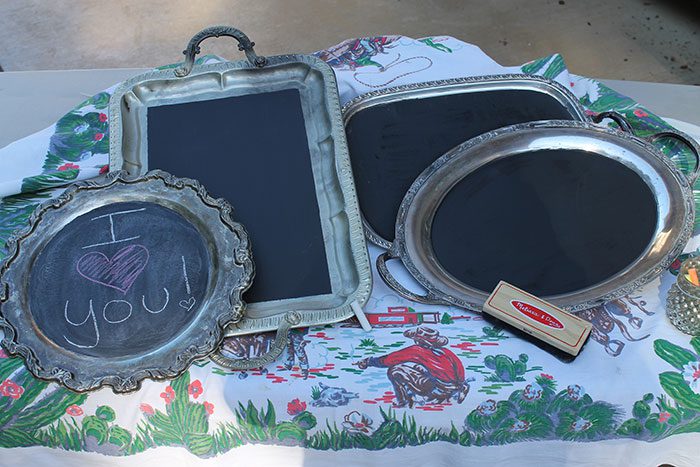 Well, if you don't mind using them for something not related to food serving, then we have the perfect solution for you! Just paint the bottom of the platters with chalkboard paint, and you'll end up with the fanciest art room in the area.
A fancy chandelier made of cutlery
If you've been looking for a chandelier for your dining room, then you know just how expensive they can get, especially the fancier ones. But did you know you don't really need to pay so much to have a nice decoration like this at home?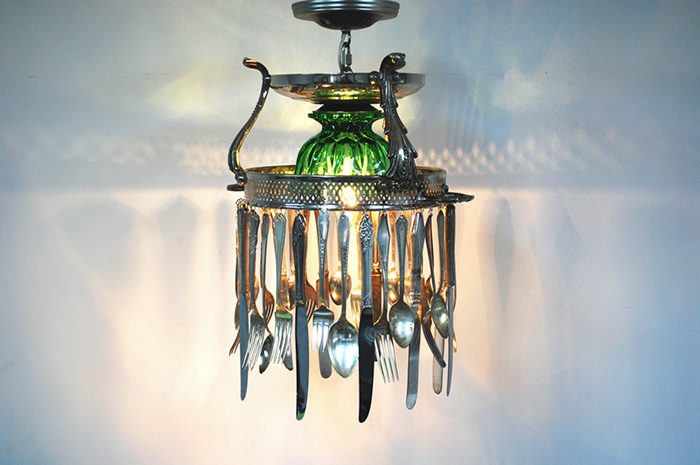 If you're into cooking or just enjoy the shapes of cutlery in general, the chandelier above is the perfect choice for you! You can buy a generic light fixture or repurpose other kitchen gadgets you're done with. Then embellish it with the spoons, forks, and knives of your choice!
Colander light fixture
If you have ever spent any time looking at home design magazines or websites, you know just how much people love having cute light fixtures over their kitchen tables. If you also want one of those but don't want to spend money, we have the perfect solution for you.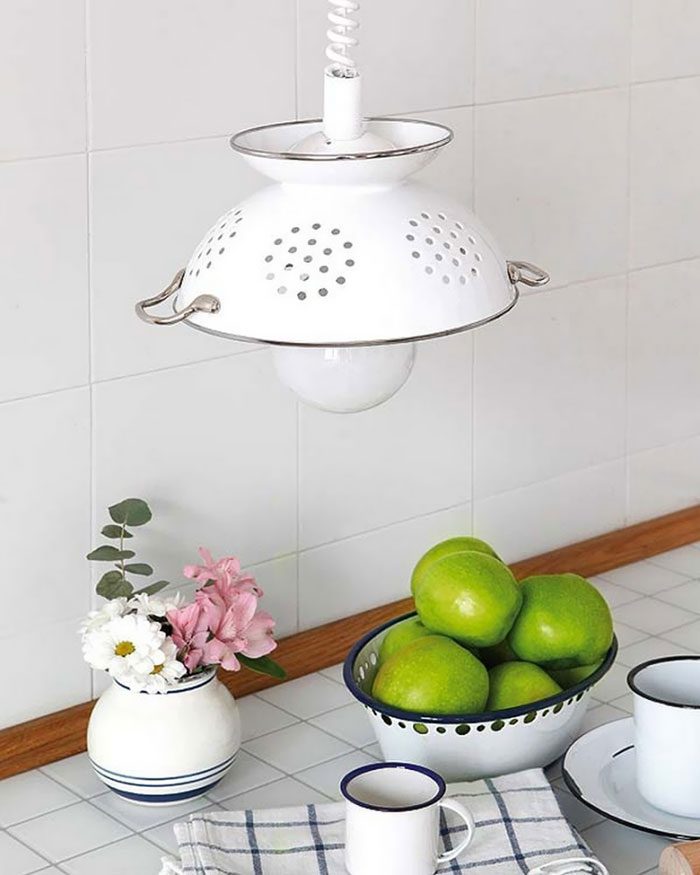 Your old, unused colander is the perfect body for your light fixture, especially if you enjoy a more rustic look on your decorations. Just paint the whole thing in a way that matches your kitchen and hang it on top of your table. Add in our above tip, and you can make a silverware-colander chandelier!
Vintage recipe holders
We all have a friend or relative who is crazy about cooking. They're always in the kitchen, experimenting with all sorts of recipes and techniques. Maybe you want to give them a cool cooking-related gift. We have the perfect idea for you, then.
While cell phones have done an incredible job substituting proper recipe books, a vintage recipe holder is still much appreciated. Take any potato masher, glue a clothespin to it and paint it any color you want. Easiest gift ever!
Vintage thermos lamp
Thermoses have been around since the beginning of the last century – which means you can find a bunch of them if you look for them, especially if you check out thrift stores. You don't have to limit yourself to store beverages in them, though.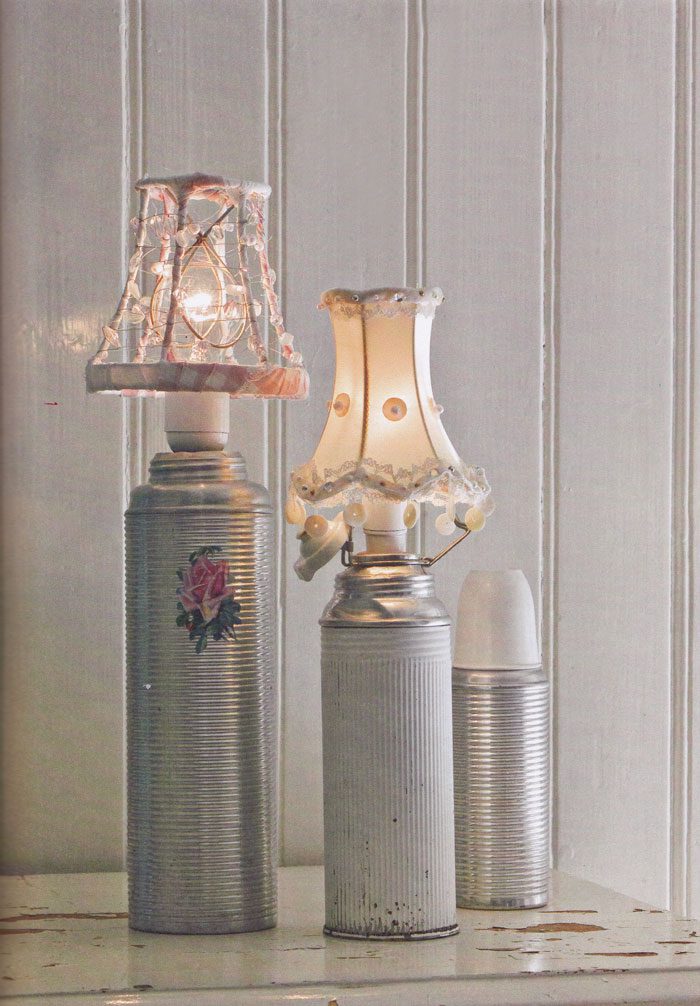 Depending on the pattern, a thermos can become a pretty neat lamp base. Just look at the picture above, and you'll see they have enough space inside them for all the cables and its tip is usually the perfect size to attach light sockets to.
Tea pots as vases
Not everyone likes tea, but if you do, then you'll love this idea. Have you ever wanted to have plants around the house and show your love for tea at the same time? Now you can with this easy DIY project.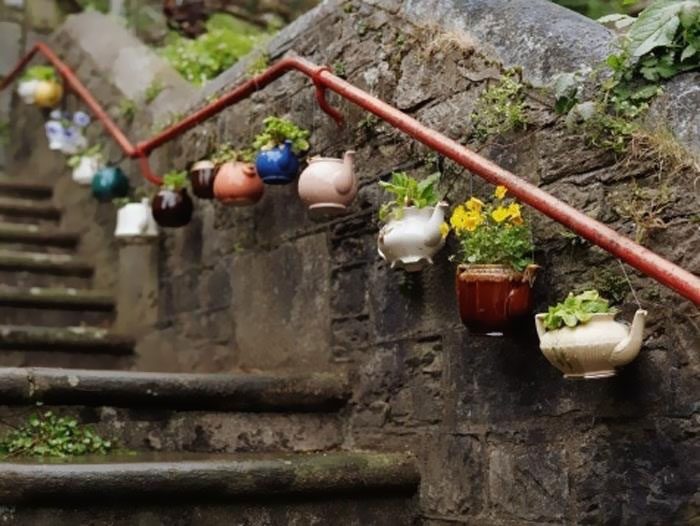 All you need is some old teapots and some soil for your plants! Sure, not everyone has extra teapots lying around, but if you save all the cracked and chipped ones you don't use anymore, then you can have a beautiful garden in no time!
Cork planters
It's common for people who enjoy drinking wine to make a little collection of their corks. If you're one of these people but don't have a collection yet, you better start now because we have the perfect decoration idea for your house.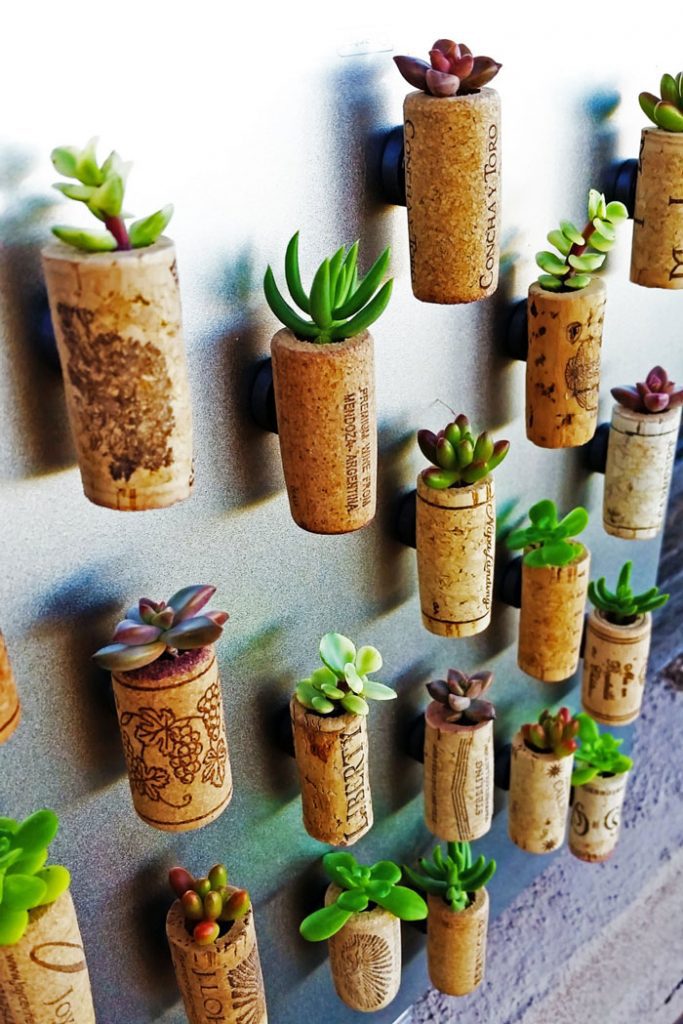 Don't just display your corks – turn them into something functional. Take a drill and carefully make a hole inside them, fill it up with some soil and use it to plant a tiny succulent. You can get really creative with what you put inside.
Cute fork hangers
Spoons are not the only kitchen utensils we tend to hoard and not notice. Forks fit in this category as well. Usually, they come together in sets, so it's not really a surprise if you think about it. If you want to make use of your unused forks, take a look below.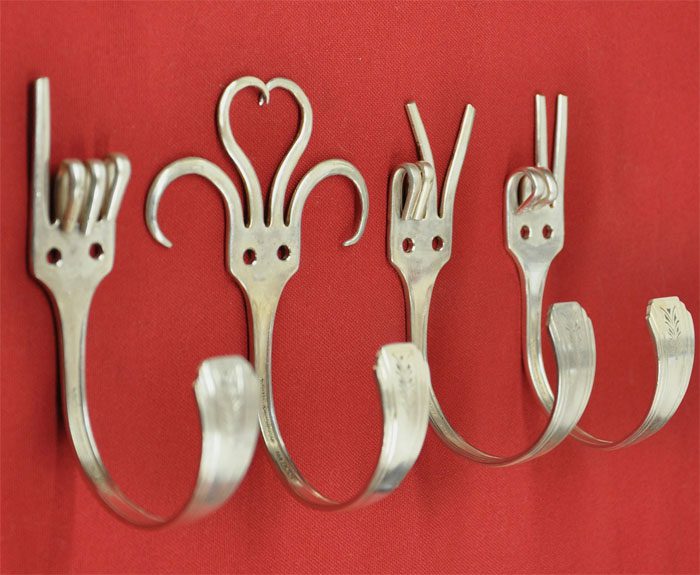 The forks you don't use can easily be turned into coat hangers if you have the right tools – pliers, mainly because you'll be doing a whole lot of bending. Bend the handles, so they resemble hooks, and then you can bend the tines any way you want.
Homemade terrarium
Terrariums are a great way to add some life to your house decoration, even if you're not very experienced when it comes to plants. If you build them right, you will have minimal work maintaining them, and they won't ever die.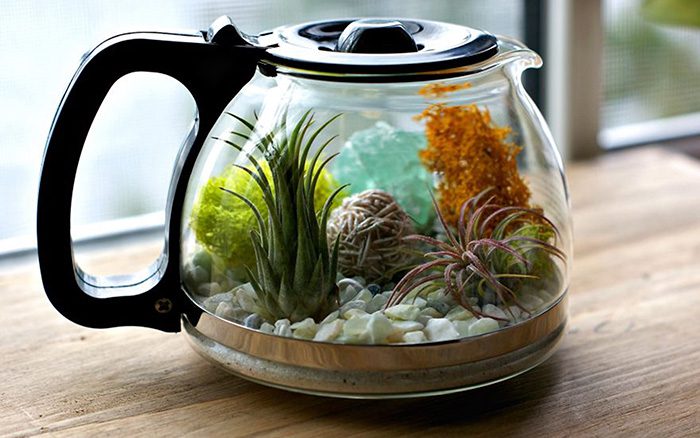 The best thing about terrariums is that you don't need a bunch of expensive stuff to make them work; even household items can be used to make them. Take the image above, for example. The person built a terrarium inside an unused coffee pot.
Unique cake stands
Crystal hobnail bowls are still classy, even if most people nowadays consider them old-fashioned. Younger people may think they are only good to hold old candy at their Grandma's house, but they aren't thinking outside of the box. Just take a look at the cake holder below!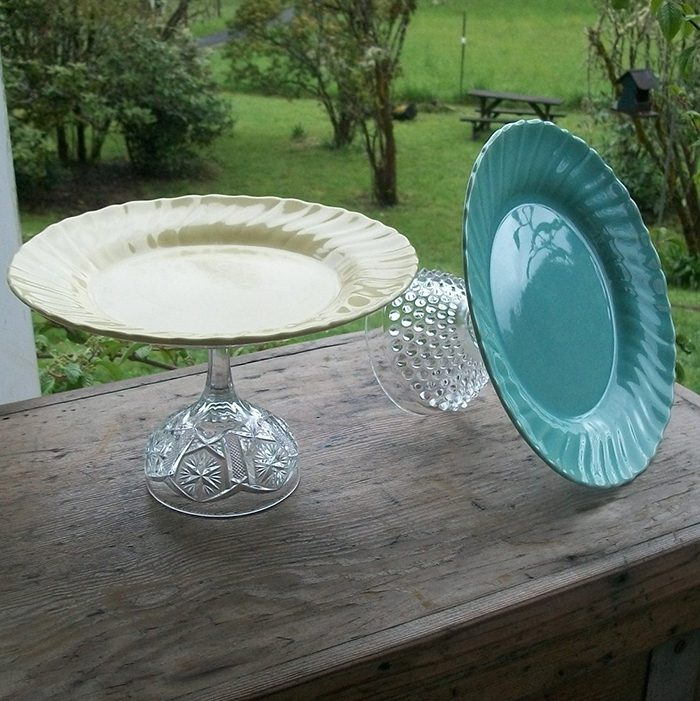 Its base is made out of a hobnail bowl. Despite the weird combination, the whole thing ended up looking quite good. Just use really strong glue (there is a specific kind for this type of material) to attach it to a tray, and you have unique cake holders.
Spoon cabinet handles
Kitchen cabinets are a big part of, well, kitchens. It's something people put a lot of thought into since they are supposed to stand there forever or until the kitchen gets renovated. So, it's a big bummer when a cabinet handle breaks.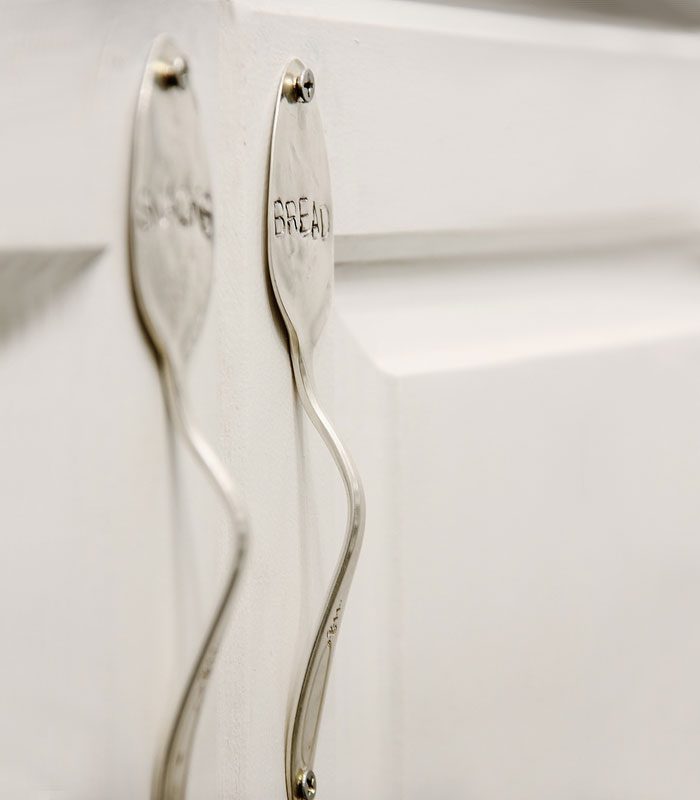 But don't you worry about that, because we have a great solution that will fix your problem and give some personality and uniqueness to your kitchen. You can bend old spoons and attach them to the cabinet doors. You can even label them to make your life easier.
Mason jars for your tissues
Mason jars are great for preserving certain types of food. But did you know they are also great if you like crafting your own decoration items? Not only that, but they also work well as customized containers for all your curiosities.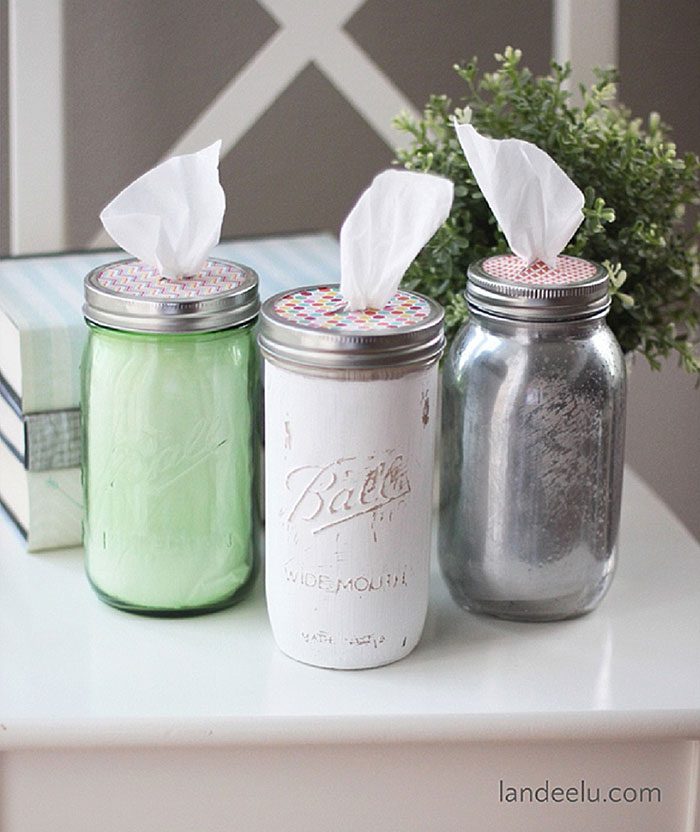 As you can see in the picture above, they can even become really cool and unique tissue holders. It's super easy to make too. Just make a hole through the lid of the jar, being careful not to cut yourself, and that's it.
Unique bird feeder
Birds are amazing creatures that entertain us with their beautiful singing voices and act as a controller of the insect population, pollinator for our plants, and seed dispensers! That's why it's wise to keep a couple of bird feeders around your house.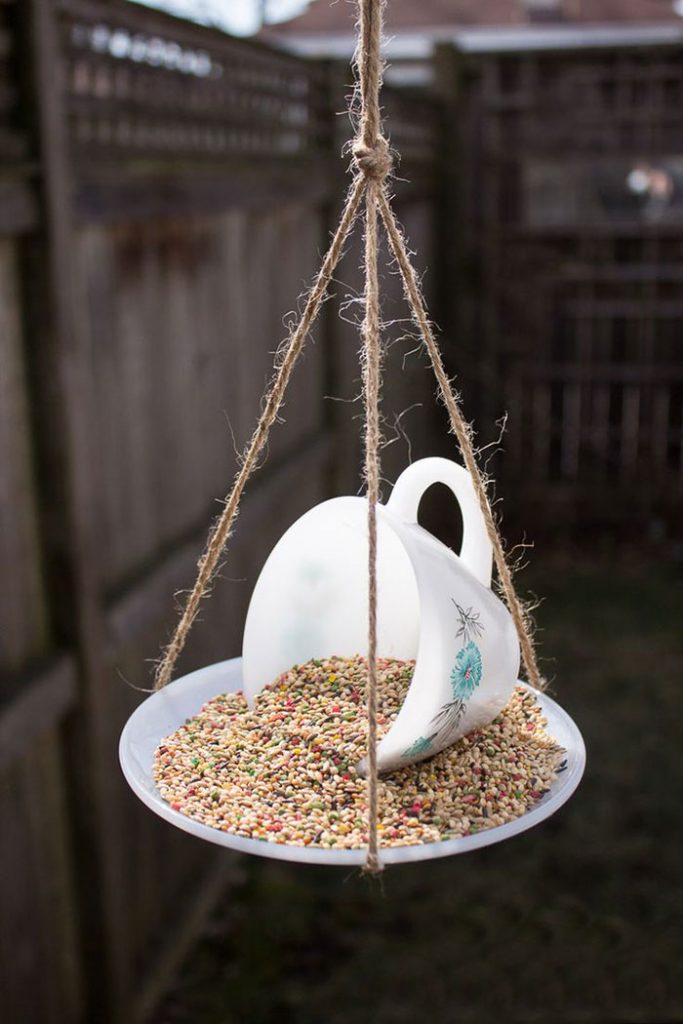 If you don't want to make a trip to the local pet store or spend money buying bird feeders online, you can easily make one from a teacup and a saucer. Just make sure everything is glued together nicely, otherwise, it can fall and break.
Jelly mold lights
Nowadays, jelly molds are made out of plastic or silicone, but they were often made out of metal back in the day. If you still have some of these vintage molds around and don't know what to do with them, here's an idea for you.
With a bit of creativity and some arts and crafts knowledge, you can make some pretty interesting pendant lights with them. You don't even have to paint them since their natural gray color is a perfect match for an industrial decor theme.
Unique earring holder
If you like buying jewelry, especially earrings, you know just how difficult it is to store them in a way that doesn't lead to them breaking or getting lost. Things get even harder if you want to display the pieces you're not currently wearing.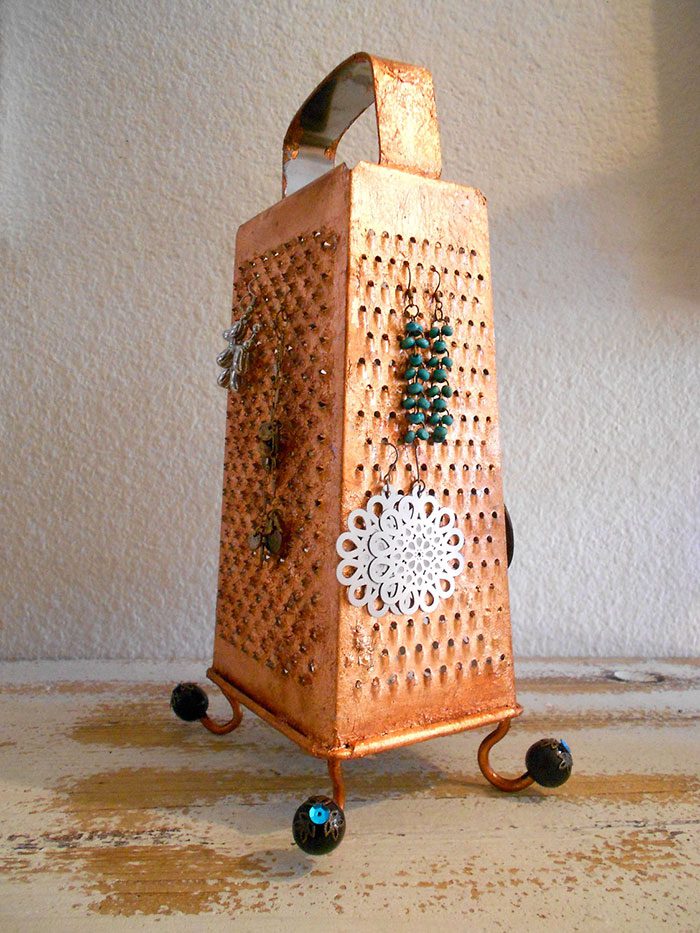 Using a little bit of time and creativity, you can easily create a display for your earrings that will also work as safe storage. All you need is an old cheese grater. Dull the blades, and it's ready to use.
Creative photo holders
A really great decoration item that is unique and adds a lot of character to your house is a hanging photo holder. The best part about it is that you can put literally any photo there, and it will probably still look good and tie the room together.
If you're looking for the perfect photo holder for your home and you're into vintage and rustic décor, we have the ideal item for you! Just take a couple of old-school cheese graters and make yourself a hanging photo holder like the one above.
Reusing old colanders
If you think about it, colanders are some of the most common kitchen utensils out there and some of the most underrated. No one remembers them until there's some pasta to strain. If you dig deep inside your kitchen cabinets, you may find some old ones you don't use anymore.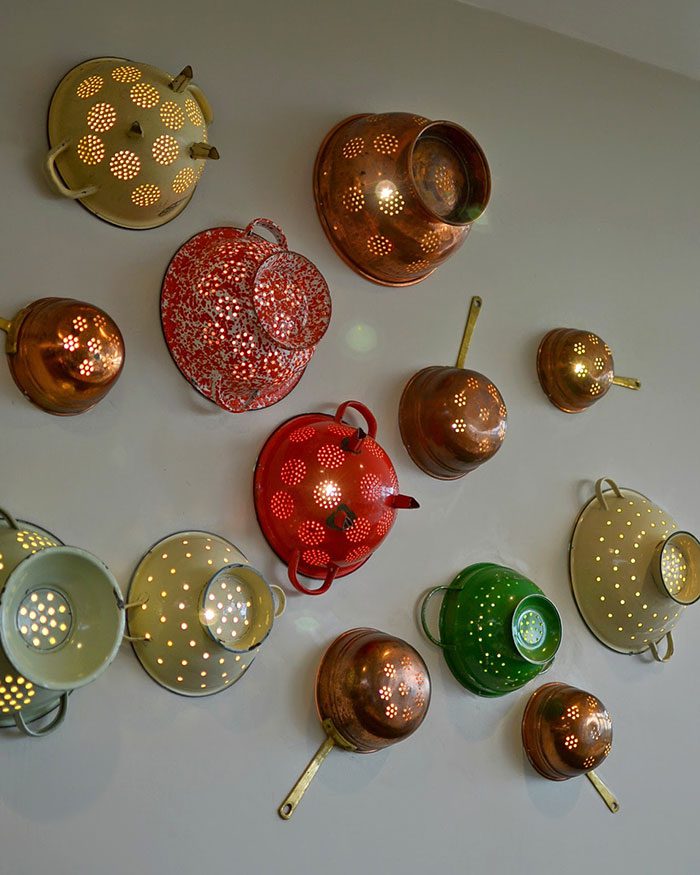 Why not turn your old colanders into some cute kitchen decoration? All you have to do is clean and install small battery-powered lights inside them. Then, put them on your walls, and there you have it! You can even paint them whatever color you like.
Tea cups for vases
You know those old China sets you have stored somewhere that you never use because they are chipped or cracked? You don't want to throw them away either, because they used to belong to your Grandma? Get them out of storage; we have a project for you.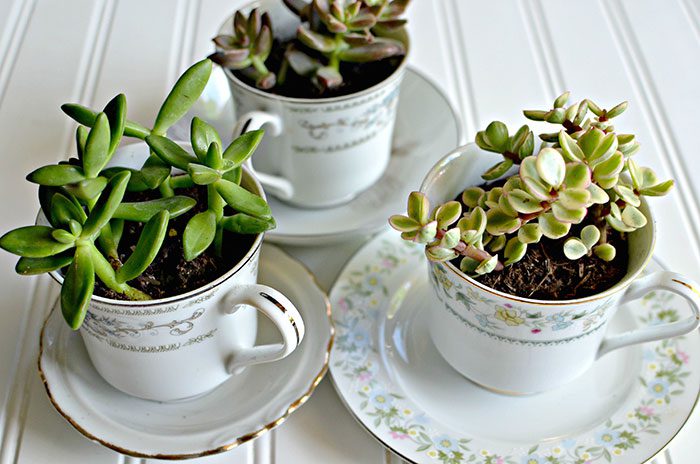 Just use them as some cute little vases for your succulents! They are the perfect size for these plants, and the wear and tear actually adds to their appeal. Now you have the perfect decoration for the empty coffee table on your porch.
Cheese grater as a pencil holder
Having too many pens and pencils lying around is a problem. It doesn't matter how many you have, if you need to write something down all of them just vanish! If you're cleaning your house, though, you can bet they're going to be everywhere.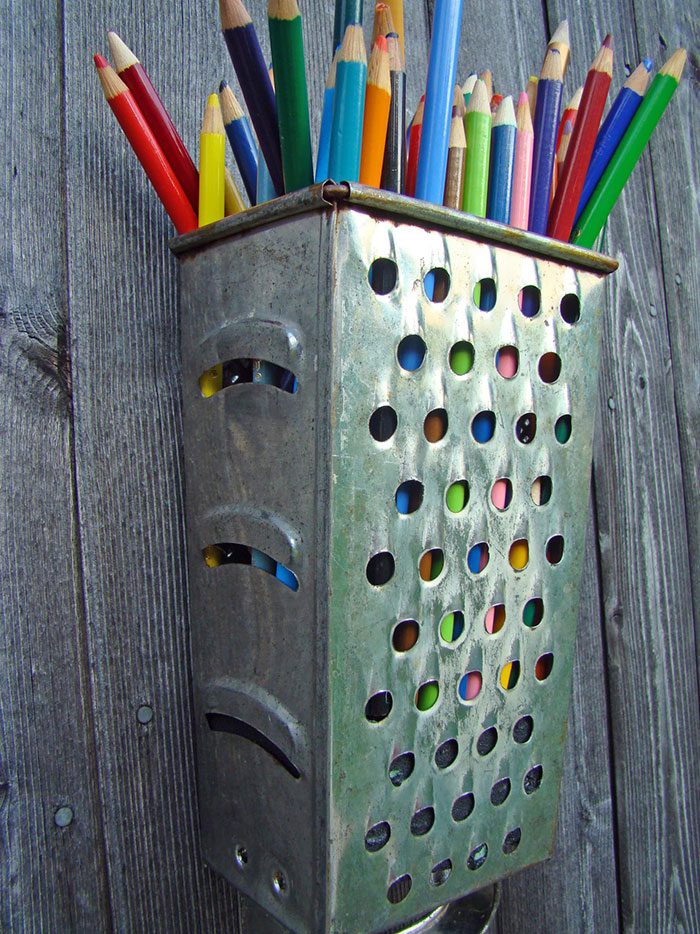 You don't have to worry about that anymore! If you have always wanted a cool pencil holder, all you need is to pop into your kitchen and take that cheese grater you don't use. Like we say with all the cheese grater projects, file them sharp bits down first.
Funnel candle holders
Funnels are neat kitchen items that can be used to transfer a large amount of something to a smaller container without losing any. Of course, if you are a human being you probably know that by now, but did you know they have other functions beside that?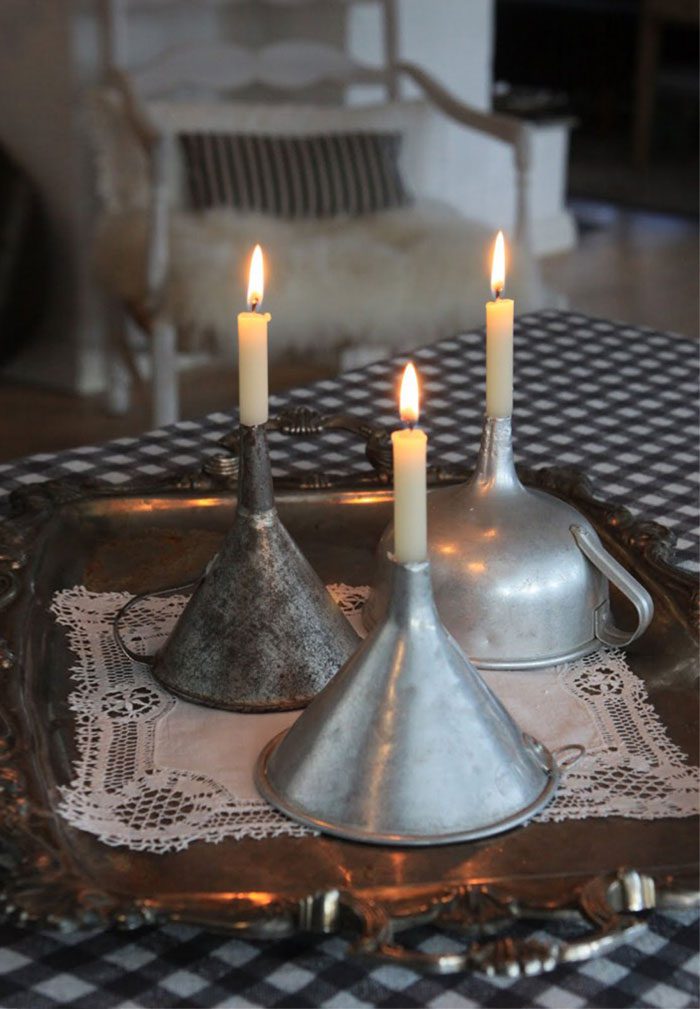 Looking at a funnel, you may think they are pretty straightforward objects, but they actually have a myriad of uses. For example, you can turn them into candle holders in a pinch. Just turn them upside down and plop the candle in the opening.
Art station made from reused items
A great way to get rid of all the kitchen utensils you don't use anymore without throwing them all away is to reuse them in a big arts and crafts project. Don't make just a candle holder or a coat hanger, use them to make your whole art station.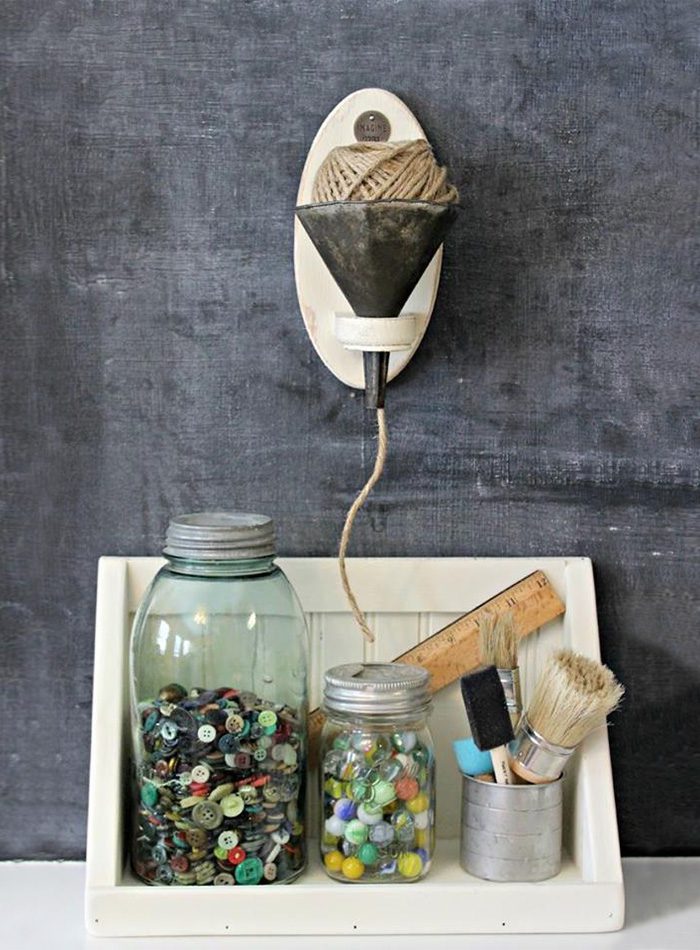 In the photo above, for example, the artist used an old funnel, two mason jars and a tin mug to create a truly unique art station. It has a rustic and antique vibe to it and everything is beautifully organized. Definitely an artist's dream!
Necklaces from upcycled spoons
We all wish we could take a piece of every good memory we have and carry it around with us, just so we can remember those moments whenever we want. If some of your good memories involves food, maybe you can do just that.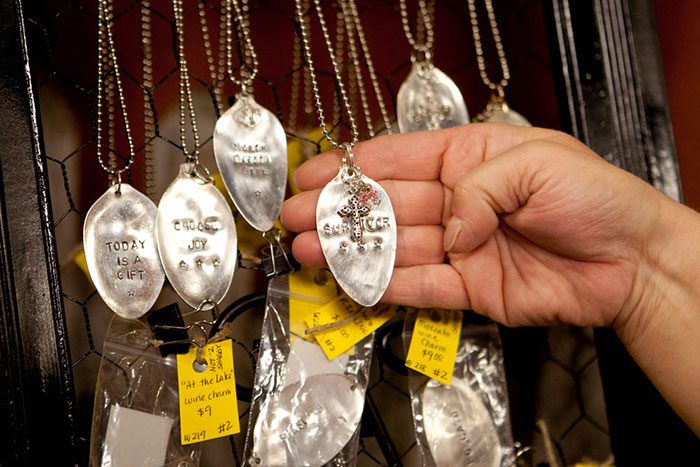 Maybe your favorite memory is a picnic at the park with your family or a camping trip with your friends. Either way, we bet spoons were involved. So why not make a necklace using these spoons? Just cut and flatten the bowl and engrave it with whatever you want and your necklace is ready to use.
Colander stand
Sometimes, we don't really pay attention to what we're doing when we're decorating our houses. It's easy to end up with boring rooms but who wants that? If that's your problem, all you need is a cool piece of decoration to liven it up a little bit.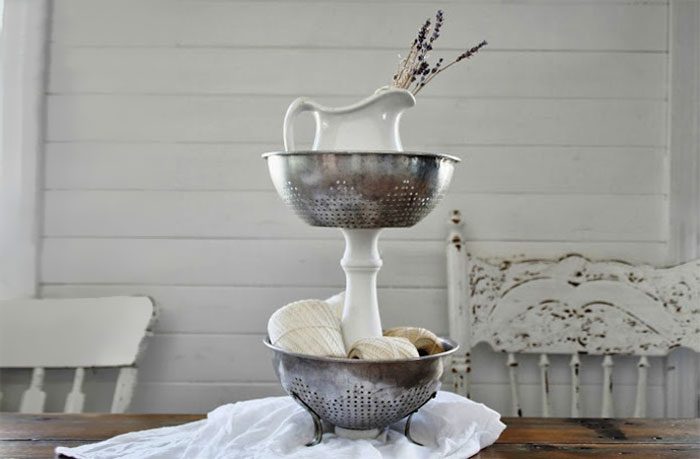 So, why not make a beautiful, multifunctional colander stand for your house? It can be used in the kitchen as a fruit bowl, in the art room as an arts and crafts holder and even in the bathroom, as a stand for toilet paper.
Interesting candle holders
Candles are great a great way to set the tone in your house. They can make any bleak room cozy and warm in seconds. If you love having candles around and want to change the decoration up a bit, look no further than your kitchen cabinets.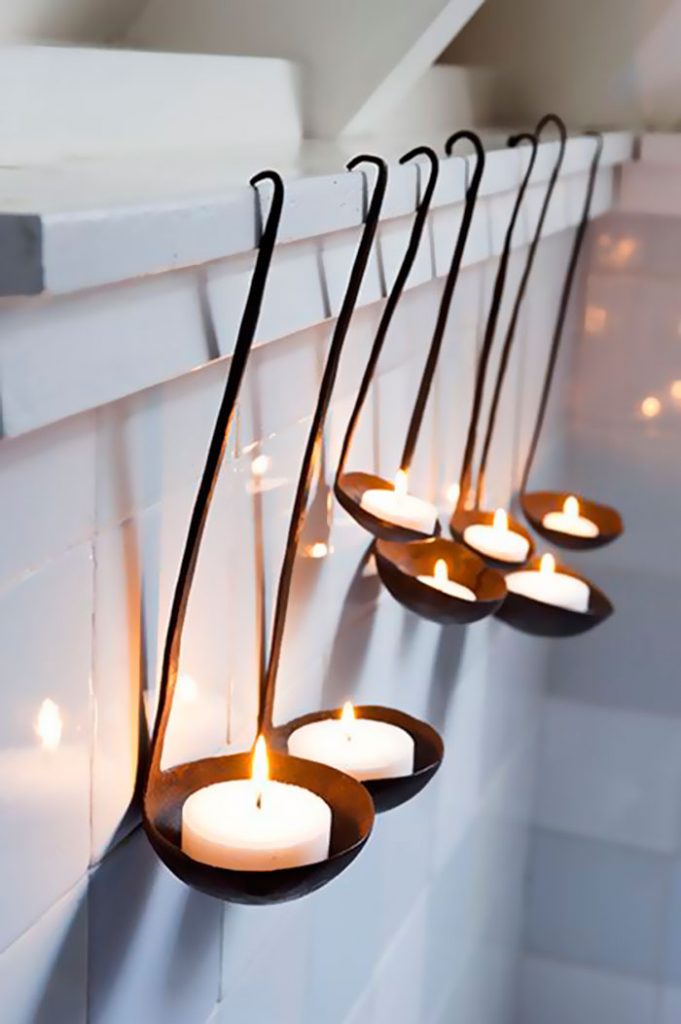 Take any ladle you don't use anymore and turn it into a candle holder. Just spray paint it any color you want and it's ready to go! And if you're worried they're unsafe to be used like that, you can always use battery-powered candles instead. The effect will be pretty much the same.
Repurposed rolling pins
Did you know some people love rolling pins so much, they actually collect them? Collecting old rolling pins is a hobby many people seem to have. If you have some laying around and have no interest in keeping them, here's an idea for you.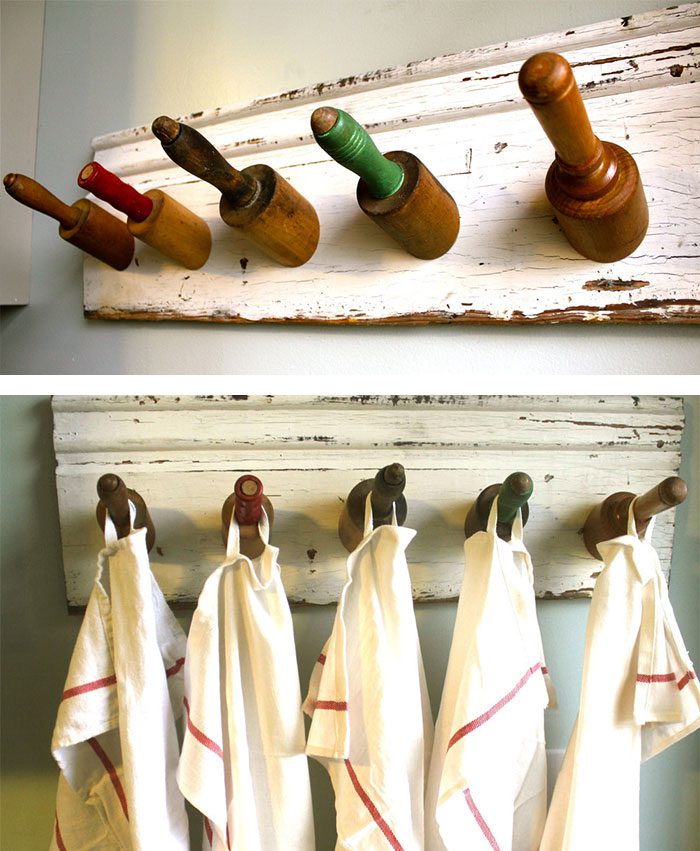 Rolling pins can easily become hook racks for your dish cloths and aprons. Granted, you will need some tools to cut them, but after that's done it's all a matter of attaching them to the wall and you're good to go.
Old metal buckets as light fixtures
Galvanized metal buckets are things of the past. They have been substituted by plastic buckets – not only because plastic is cheaper, but it is also lighter and easier to maintain. But if you have an old metal bucket lying around, don't throw it away.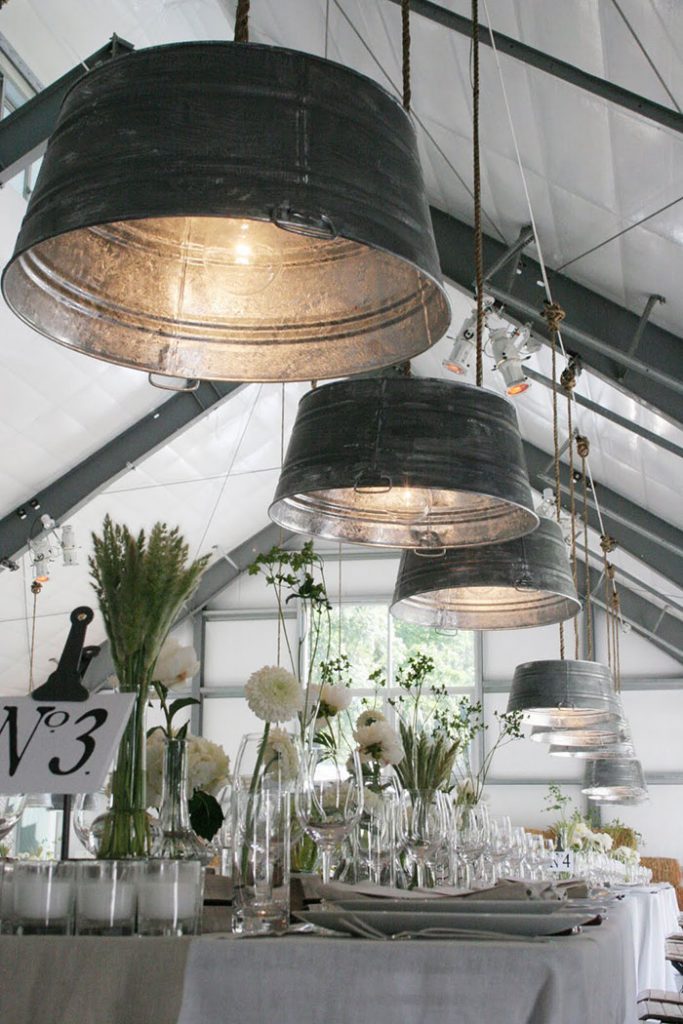 You can turn them into light fixtures to give your house, garage, or porch the perfect rustic vibe you're looking for. All you have to do is cut a hole in the bottom of the bucket and attach the light socket. For an even brighter illumination, you can paint the interior a light color.
Teacups analog clock
Cell phones allows us to know the time whenever we want, without having to think too much about it – the same happens with digital clocks. That's why it's not weird to think about analog clocks as things of the past.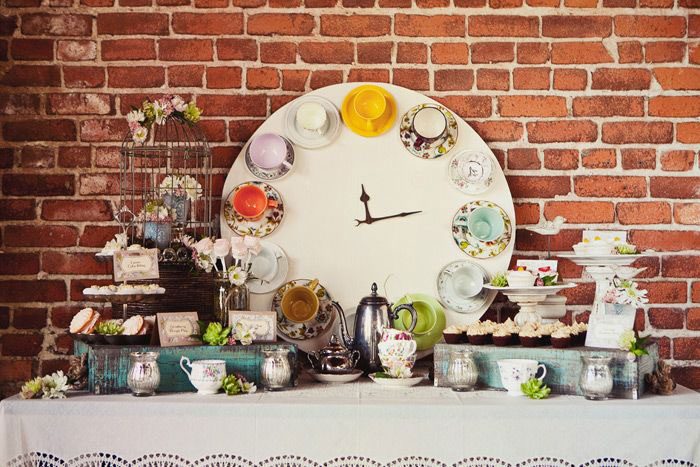 Some people, though, like the tick-tock of analog clocks. There's something about them that's very comforting. Pretty much like a cup of tea. If you agree with us, you can put both things together and create an analog clock made of teacups!
Cupcake liner light
Some people are extremely creative. At least, the person who built the orb light below definitely is! She was browsing some websites and found a really beautiful orb light made out of paper, but it was way too expensive to be worth it for her.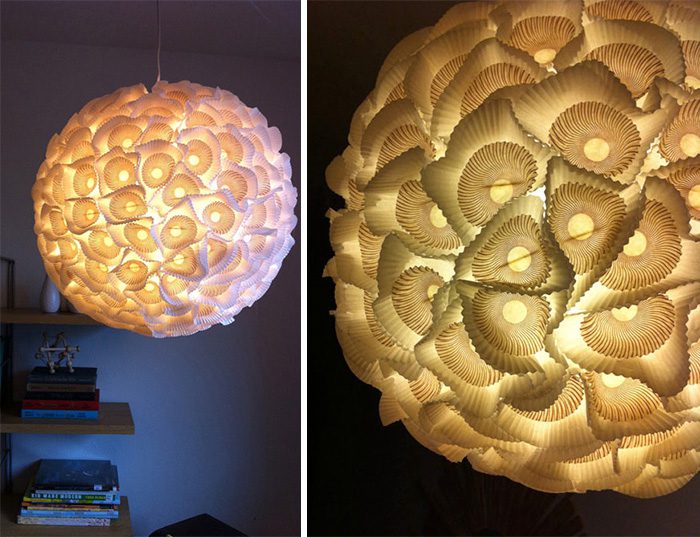 So, what did she do? She decided to make her own version. Using two different types of cupcake liners, a hot glue gun and some thin rope she created a unique piece for her living room. And the best part is the price.
Make lamp fixtures out of spoons
This one is for those of you who can never throw your old spoons away, no matter how chipped they are! If you have a nice collection of spoons you don't use anymore, you can easily turn them into lamp fixtures.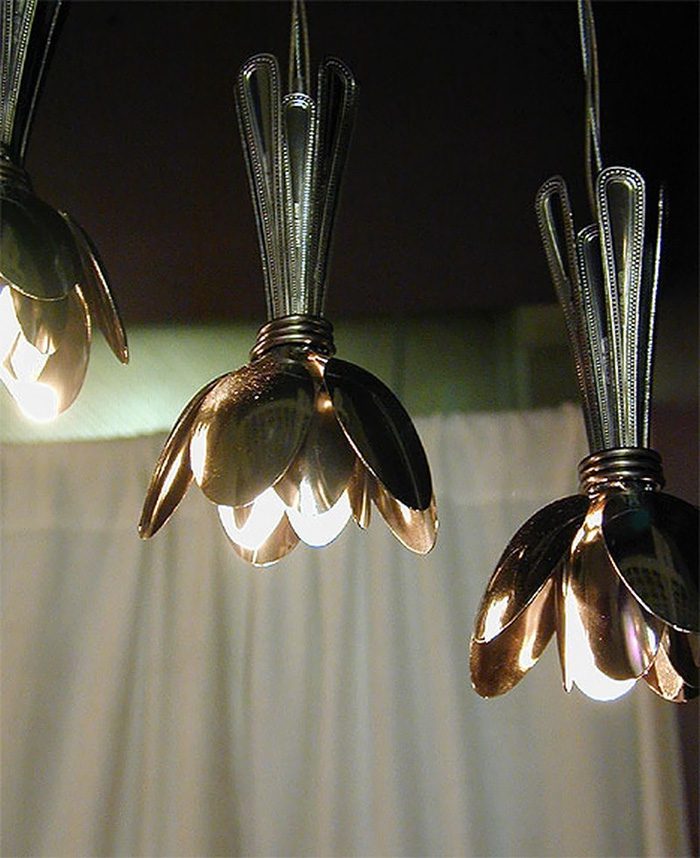 Just make sure they are nice and polished, then bend them and layer them together like it's shown above. Then, with a little bit of hot glue or solder you can attach the socket to the spoon sculpture. And there you have it!
Wine bottle chandelier
It's not that hard to end up accumulating some wine bottles at home. Some people don't like throwing them away. In fact, some people actually collect them because of their fancy labels, pretty colors of glass, or even for their sentimental value.
If you're one of these people, but want to give your wine bottles a better purpose beside catching dust on your basement, you can turn them into a chandelier. Use a glass cutter to remove the bottom, attach the socket and mount the whole thing to a fixture.
Cake stand from tart pans
Everybody loves tarts. Some people love tarts so much they come up with their own recipes and pass them down for generations. If you ended up receiving a bunch of tart pans and you don't really fancy baking, there are other uses for them.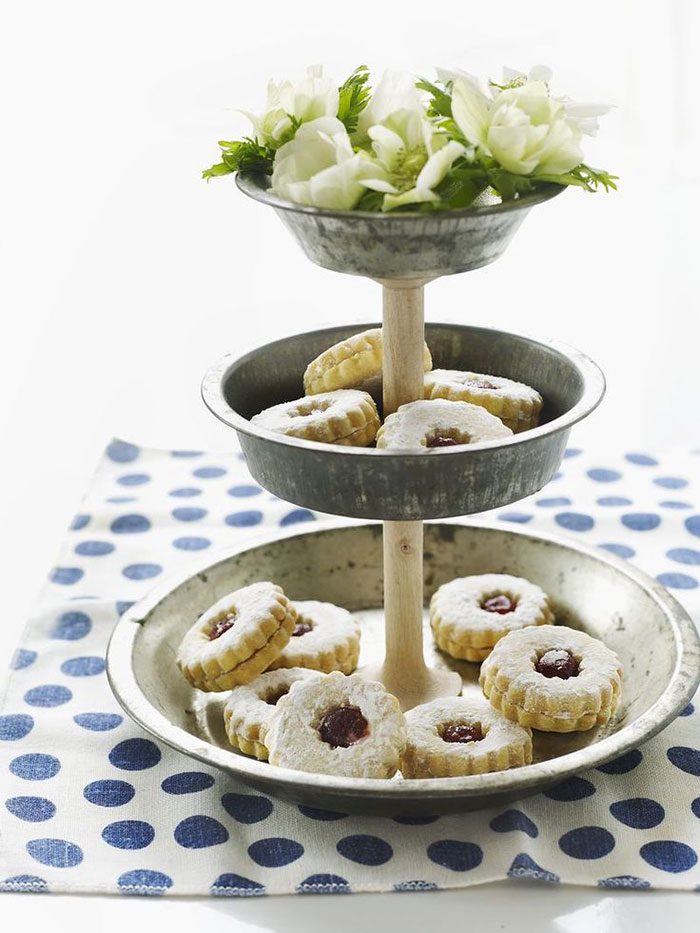 You can easily make cake stands with them. And even if you don't like baking, you can still display your Oreos or other store-bought treats. You can even use it as a jewelry stand or a place to put things like rubber bands and safety pins.
Fruit bowl made out of cutlery
As we have said before, it's easy to end up with dozens of knifes, forks and spoons that you never use. While you could easily give them to someone else or simply throw them all away, what not do something pretty cool and artistic with them?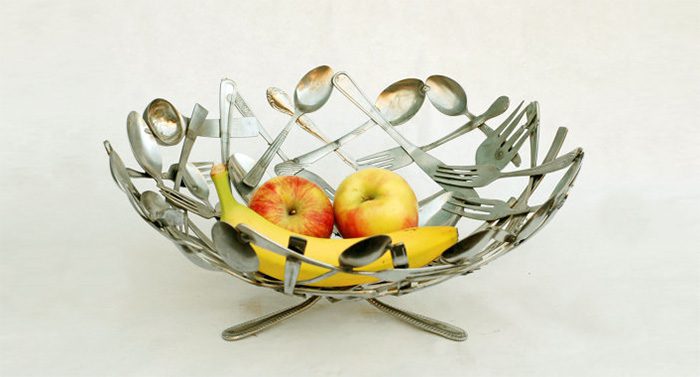 If you need a new fruit bowl, or even a bread basket, you can make one using your unused cutlery. Just bend and glue or solder them together and you'll have a pretty unique piece to decorate your kitchen table.
Old spoons as markers for your garden
The trick to a nice garden is not only researching a lot about the kind of plants you want to have, but also being organized. Not every plant is treated the same and if you don't pay attention to what you're doing, your whole effort will be for nothing.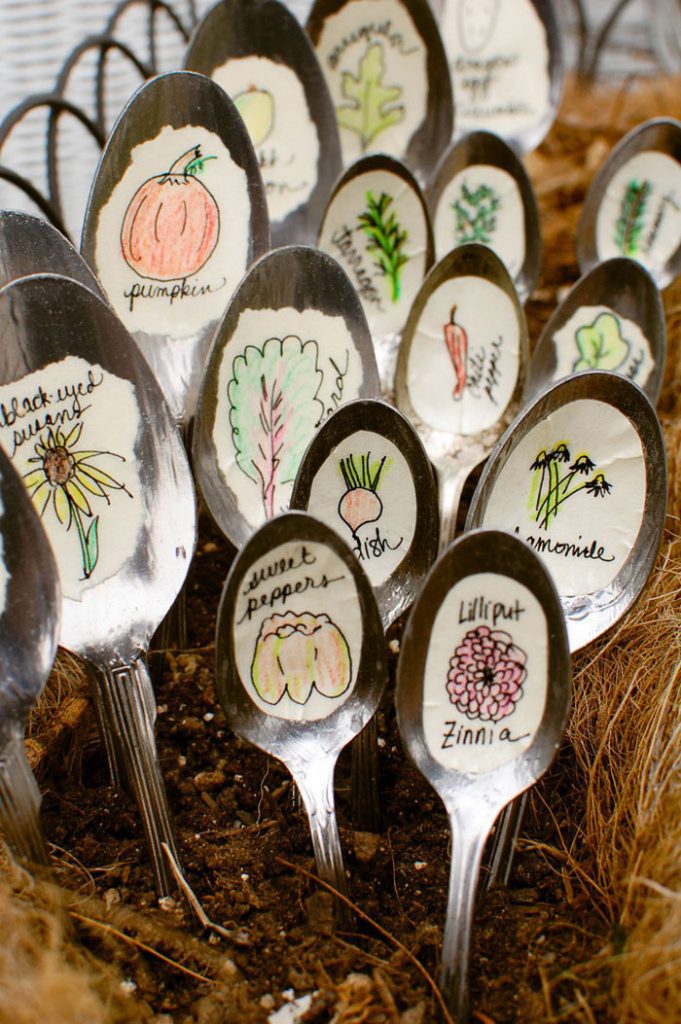 That's why garden markers are so important. If you're not sure what to use, though, don't worry. You can always raid your kitchen cabinets for spare spoons. Decorate them any way you want, and they'll be ready to use. Just make sure they are made of stainless steel; otherwise, they can rust.
Organizer made with Enamel mugs
Unless you're the kind of person who enjoys camping, you probably don't have enamel mugs like these around your house. These kinds of tin mugs are mostly things of the past, and have been substituted by ceramic mugs a few decades ago.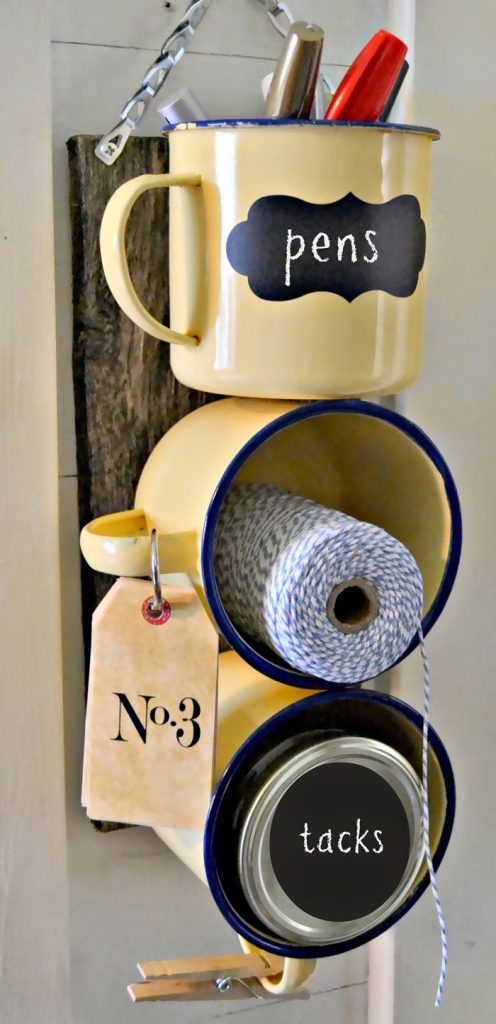 If you have some enamel mugs around and want to do an art project with them, you can create a pretty cool organizer. Just paint them any color you like, glue them together and attach the whole thing to a hanging board.
Planter hangers
As we have seen so far, spoons have a million different uses inside a house; you just have to be creative enough to see them all. For example, did you know you can use your old spoons as planter hangers?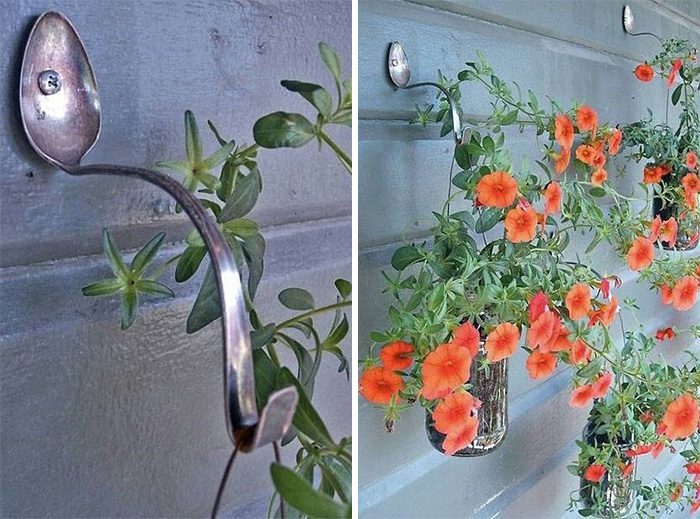 All you have to do is bend the handles, so they resemble a hook and then attach the spoon to the wall. Make sure to use sturdy spoons, though; otherwise, they will bend too much, and the planters will fall if they get too heavy.