Sweethearts: 3 Creative Ways To Use Conversation Candy Hearts To Decorate The House
By Stephen M January 15, 2023
---
The heart sign has been associated with love for several centuries. Since it has become a norm, all celebrations of love, including Valentine's Day, use the heart symbol to express our deepest love to the special person.
Kids also do celebrate love and are normally gifted with stashes of conversation candy hearts. This candy comes with special messages like "Miss You," "Be Mine," "Kiss Me," "Call Me," and "Let's Get Busy," among others.
But did you know that you can also turn these candies into beautiful crafts? Here are some ideas.
Candy Heart Centerpiece
To create this beautiful centerpiece, you need two glass vases; one should be bigger than the other but of the same height. Patiently place the smaller vase inside the bigger one (at the center).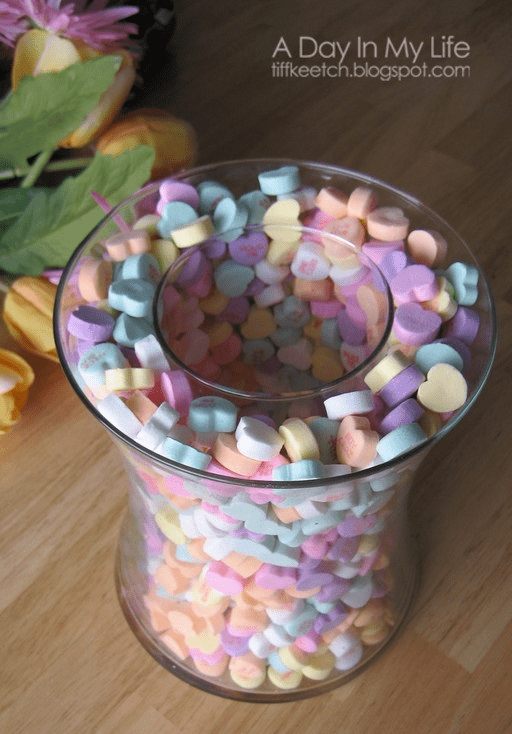 Now, arrange the conversation hearts in the space left inside the bigger vase. Be creative and arrange them in style for a beautiful look. Afterward, you can place real or fake flowers in the smaller vase to enhance the beauty.
Photo Frame
Who doesn't like framing their favorite photos and putting them on display around the house? One of the easiest ways to decorate your home with photo frames is to use conversation candy hearts to make the frames stand out.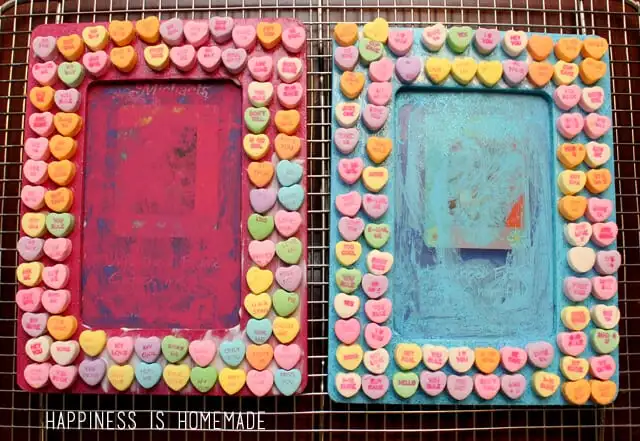 To make this photo frame, you'll need wooden frames, candy hearts, and a glue gun. First, you have to paint the wooden frame in your preferred color. Then, fix the candy hearts on the frame. You can arrange them orderly to create beauty and style. After the glue has dried up, add your favorite photo!
Valentine's Day Candle
On Valentine's Day or special occasions, you can give candy heart-decorated candles as gifts to your kids and friends. To craft these candles, you need three easy-to-find ingredients: candles (of whatever size you want), candy hearts, and glue.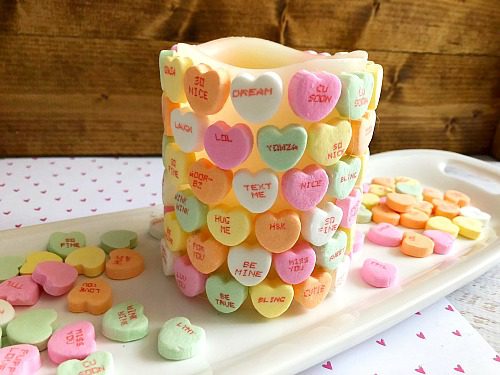 At a low temperature, glue your candy hearts onto the candle using a glue gun or regular glue. You are free to be creative with the design. You can arrange the hearts in colors or form different patterns on the candle.
Whoever receives such a gift will surely appreciate it.