Witch Vibes, Cottage Core & Beautiful Greens: 40 Trending Bedroom Decor Ideas On FYP
By Jana April 4, 2022
---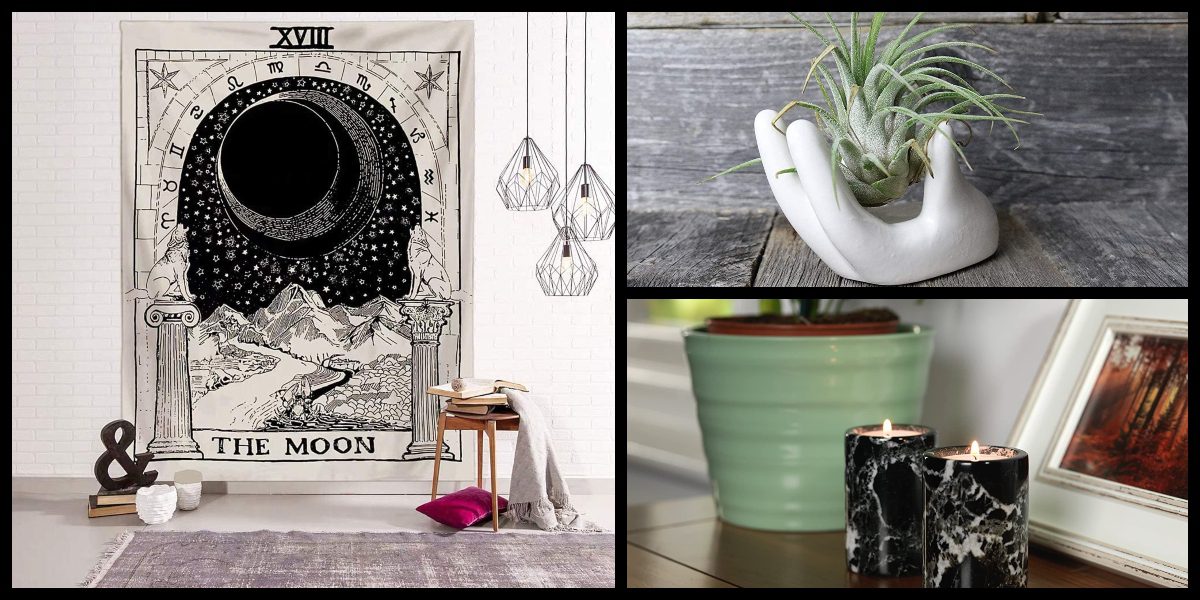 You either love or hate TikTok, but whatever team you belong to, you can not deny that TikTok is a place where you can see and learn about different things. There is a niche for everything: books, astrology, decor, fashion, memes, jokes, gym bros and girls who lift, etc. Anything that crosses your mind exists on the platform – no doubt about it. Therefore, find a way to use it to your advantage! Make the algorithm work for you before judging the book by its cover and focusing on content that doesn't interest you. It's incredibly entertaining and sometimes even educational. It all depends on you and how you use it. Today, we've compiled 40 decor ideas that are #trending that you can use to make your bedroom a more beautiful space.
Witchy Vibes
We might've found something suitable for your taste if you love those witchy, gothic vibes. This shelf looks clean, yet it's effective and different. The mattified black look matches well with crystals, candles, or intricate potion books you might have lying around.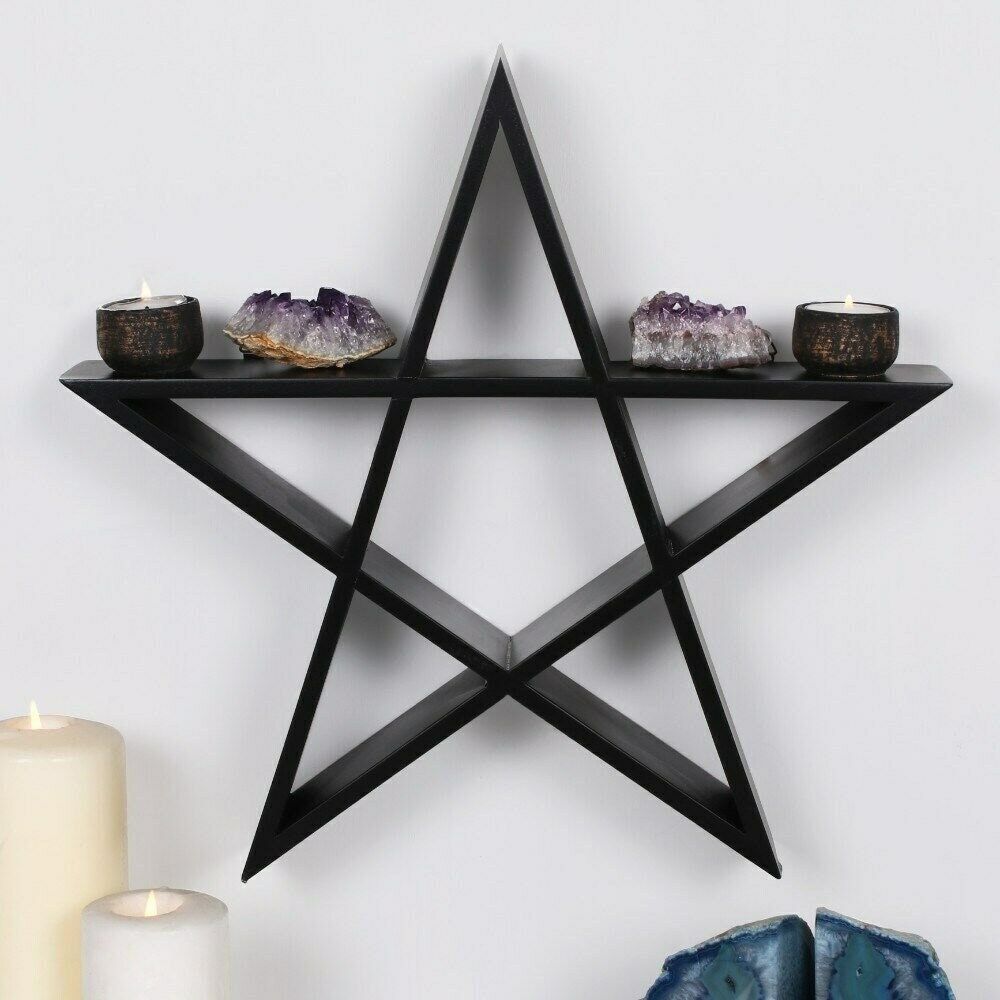 You can very easily and beautifully decorate this pentagram shelf. Choose whether to go minimal or maximal with your decorations. This person used gorgeous crystals and candles. We would love to see it surrounded by fairy lights too. That would blow us away!
Suncatcher
Sun is responsible for our vitamin D levels and is related to the happiness we feel daily. That's why people experience seasonal depression during the autumn and winter months. We love the sun, and as soon as spring arrived, our mood improved significantly!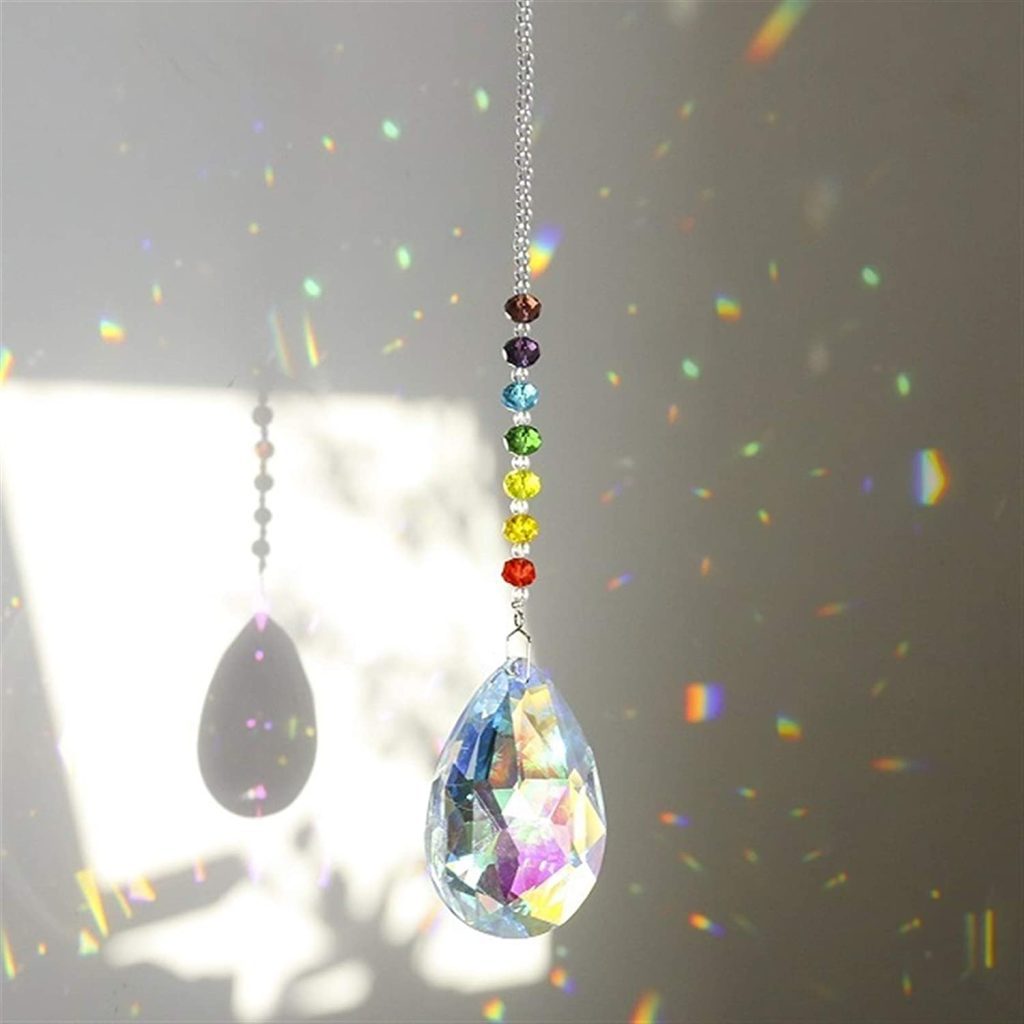 We've discovered this beautiful suncatcher you could start rocking in the spring and summer months. You could feel as if you're carrying the sun itself on your neck. The way the fake diamond catches and reflects light is magical and makes us feel inexplicable comfort.
Include the Greens
Do you know what we love above all? The greens! Plants, flowers, vines, sprouts, you name it! If it's green, leafy, or planty, we need it and want it in our room. Including plant life in your everyday decor can remarkably change your perspective.
Look at how this person decorated their bedroom! The fake ivy above the bed makes it look so cozy and ethereal! Almost like we are transported to Juliet's bedroom and are waiting for Romeo to call us a Morning Star on the balcony.
Victorian Garden in Your Bedroom
Perhaps you can't or won't take care of plants. Or maybe you find being a plant mom or dad too stressful or that it takes up too much of your time. Well, you can always resort to plastic plants or unconventionally bring the garden in. Using dresser decals has become extremely popular lately.
These decals are so gorgeous! They remind us of a Victorian castle with golden details and wonderful hydrangeas in transparent vases. This could go so well in a beach house, a New York City penthouse, or your small cottage in the village. It's fully universal!
Flowers and Cacti
We will not stop shoving plants or flowers in your face! You must trust us when we say that you need it in your life. This is not an ordinary get a lemon tree post; it's slightly different from that!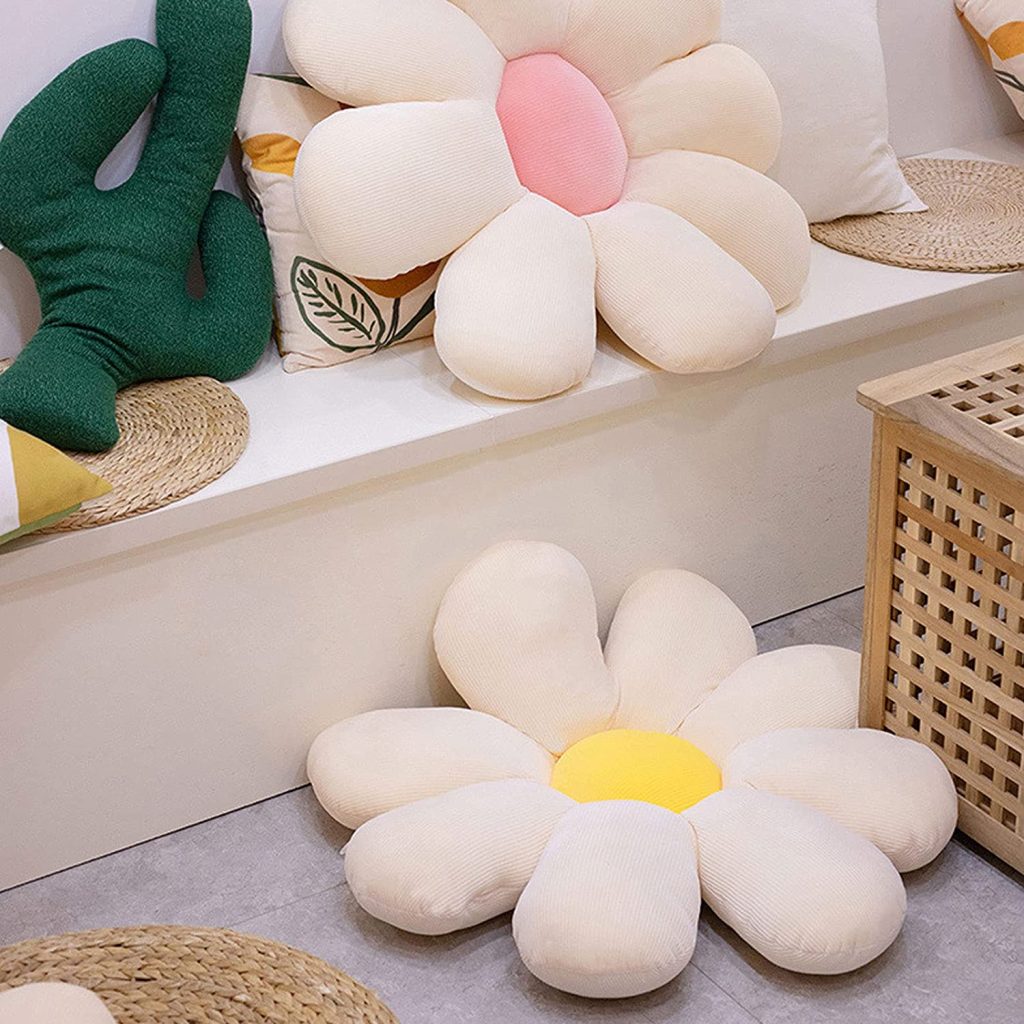 These beautiful pillows are perfect for kids' rooms, college students, and quirky adults who love to cherish their childish side. It fits well with cream and emerald hues. Why not?! Get wild, folks, and don't forget to have fun too!
Cheeky Vase
If you are feeling scandalous, controversial, or simply open-minded and willing to embrace your femininity, think about buying or making this bootyful vase. Yes, bootyful, it's not a typo. Soon, you'll learn why we used that adjective or a spin on beautiful.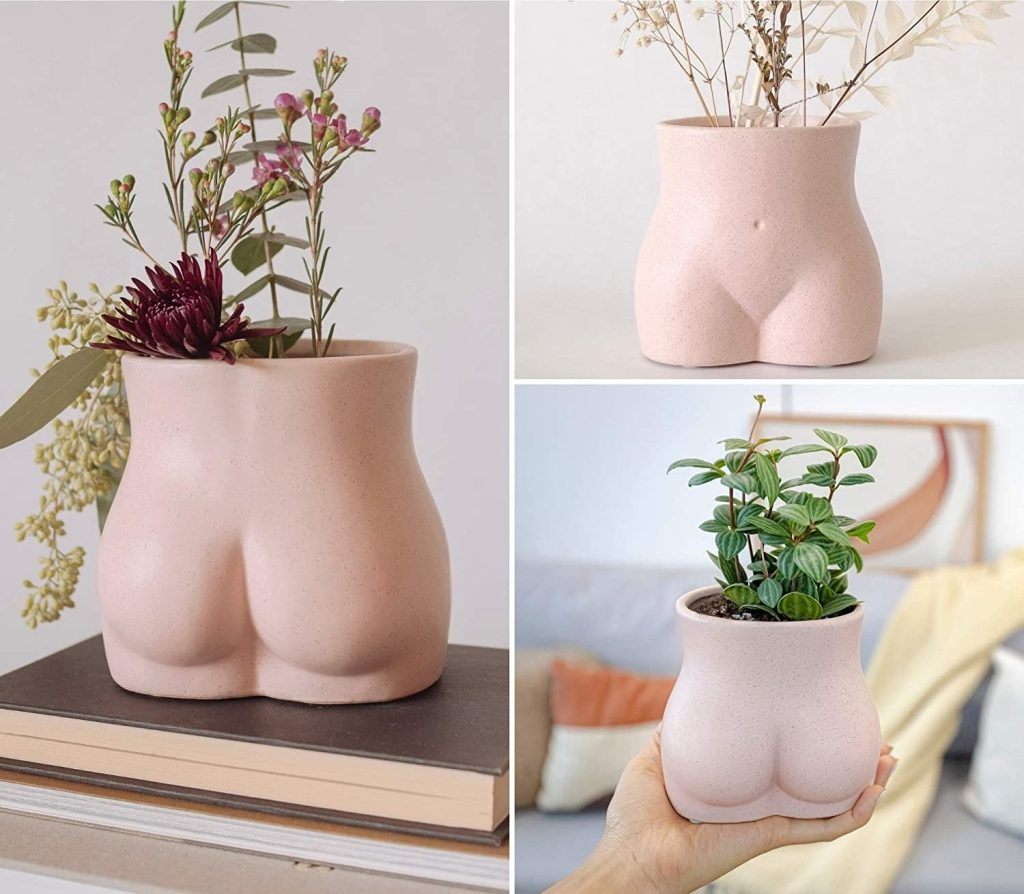 Although this vase is not for everybody, we still think it has its beauty. If you're feeling cheeky (pun intended), consider getting this one. You can place lovely natural or plastic plants in it and put them on your windowsill or desk.
Vintage Vogue Poster
If you're into 1920s Hollywood Glamour, getting one of these vintage Vogue posters might be a great idea for your bedroom! You can choose from different colors, concepts, and prints and match them with your furniture. There really are many to choose from.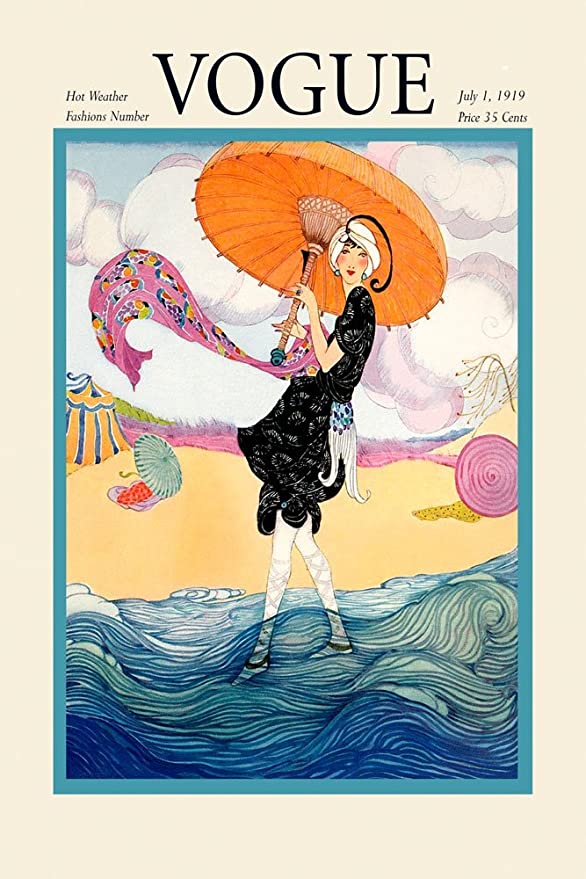 This one was one of our favorites! Hot Weather has a lady in a black dress, a classy scarf, and an umbrella to hide from the sun. We can even see the ocean and sand and what we think is a circus tent.
Strawberry Bed Set
Choosing proper bedding can truly change your room's whole concept and look. For example, clean white sheets make a room look cleaner, whereas colorful bed sheets with patterns may highlight your fun personality. We've found a terrific bed set to suggest!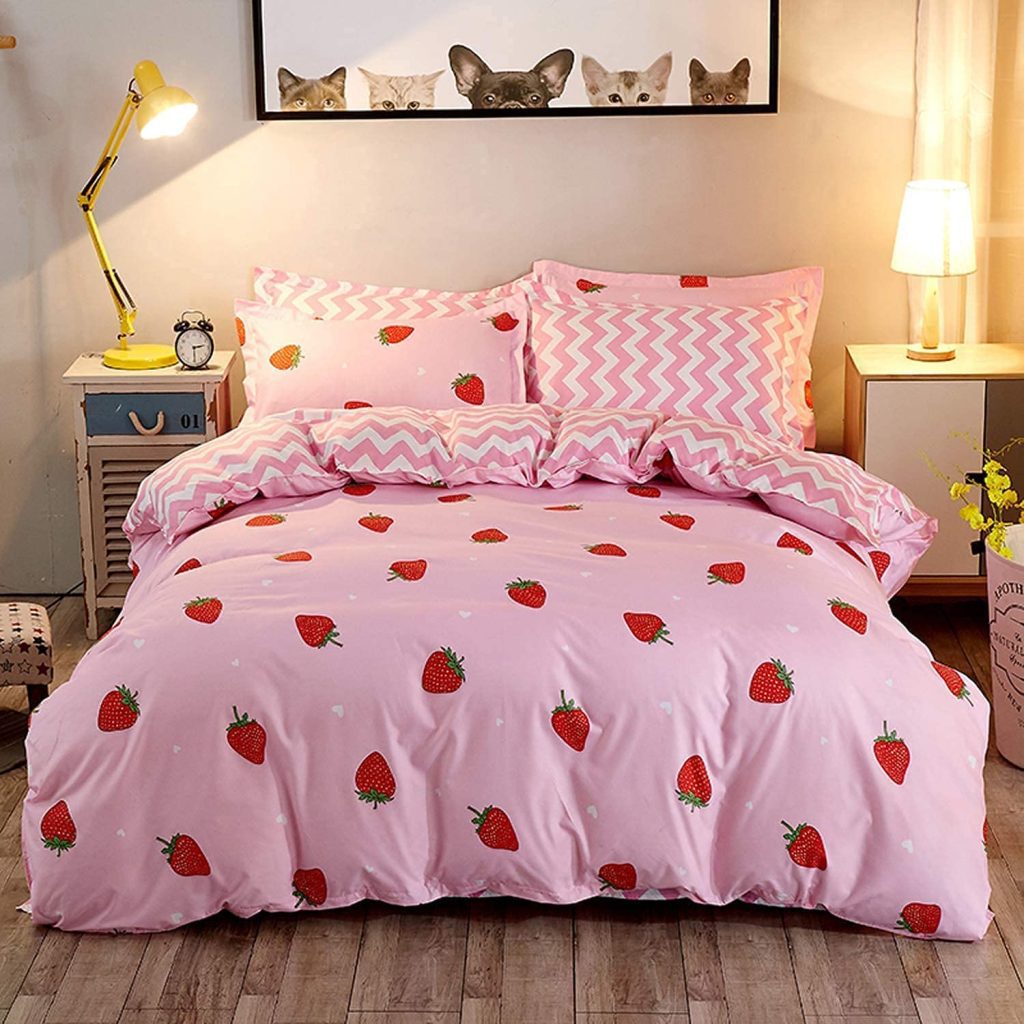 This bedding stole our hearts away! It's almost like a spin-off of a popular Tik Tok strawberry dress that went viral in the past year! Everyone wanted it, and now you can have it alternately. We are confident that this will make your room feel like a fruit garden.
Personalized Sunset
If you love that golden hour sunset effect, we have found a mesmerizing replacement for it, and it can be yours for cheap! This product is available on multiple websites, and it's just a few clicks away from your bedroom.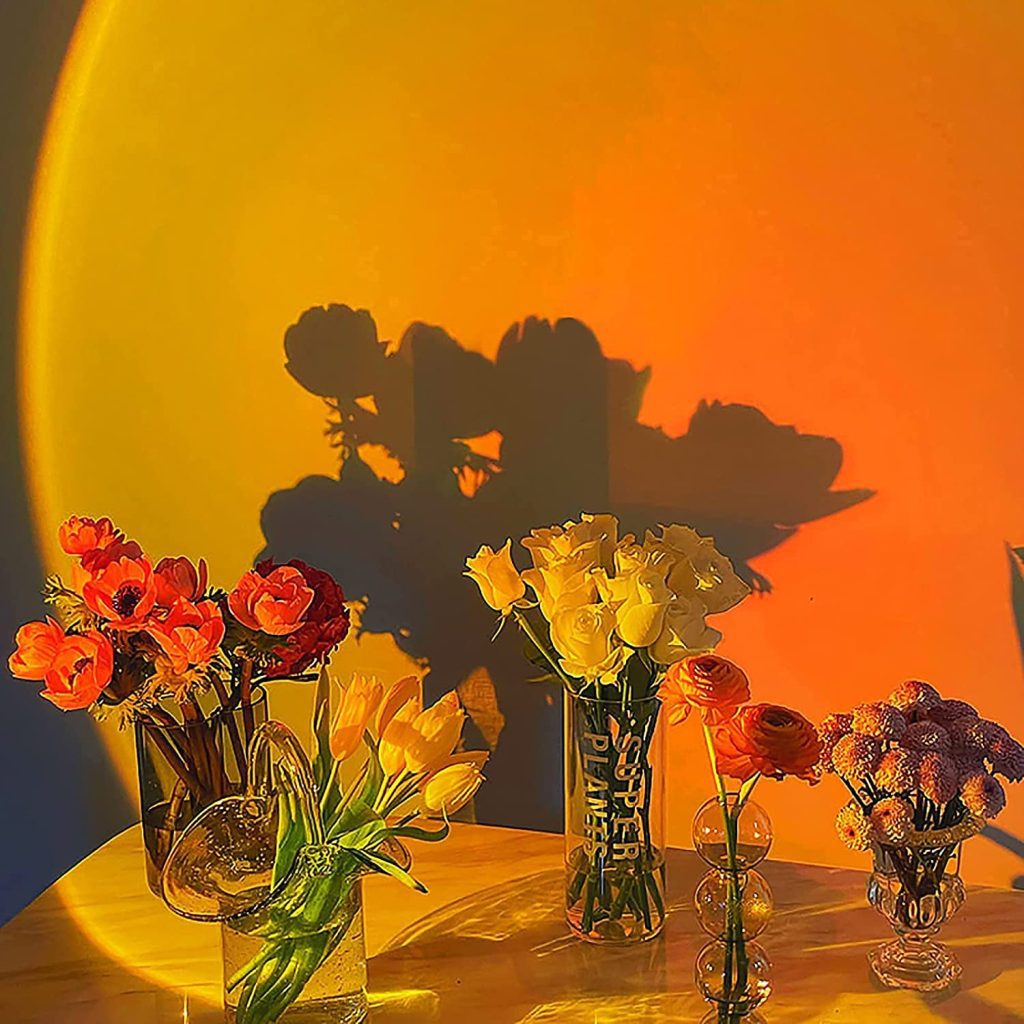 It creates a beautiful sight and makes your space look picturesque and crisp. The way this picture is posed makes us want it for ourselves too. Combining the fake golden hour with similar nuances, like red and yellow flowers, makes it look amazing!
Witchy Cushion
Now, to go along with your witchy bookshelf, we have found a nice, soft, comfy cushion to match. It's in the same color, and it carries similar vibes and gives off gothic, witchy, yet powerful energy. It fits well with other colors too.
Look how well the cushion goes with soft grey and pink hues! If you thought your aesthetic can not match these out-of-the-ordinary, dark witchy vibes, oh how wrong you were! Black and white go with everything. Just pour a little bit of energy and trust into yourself to create a perfect atmosphere.
Bring Space to Your Space
If you are a fan of space, night sky, mysteries, and theories, we assume you'll love this idea we have found on TikTok. If you were a fan of those plastic stars and moons that you could glue to your walls as a kid, you'll be surprised at what we discovered.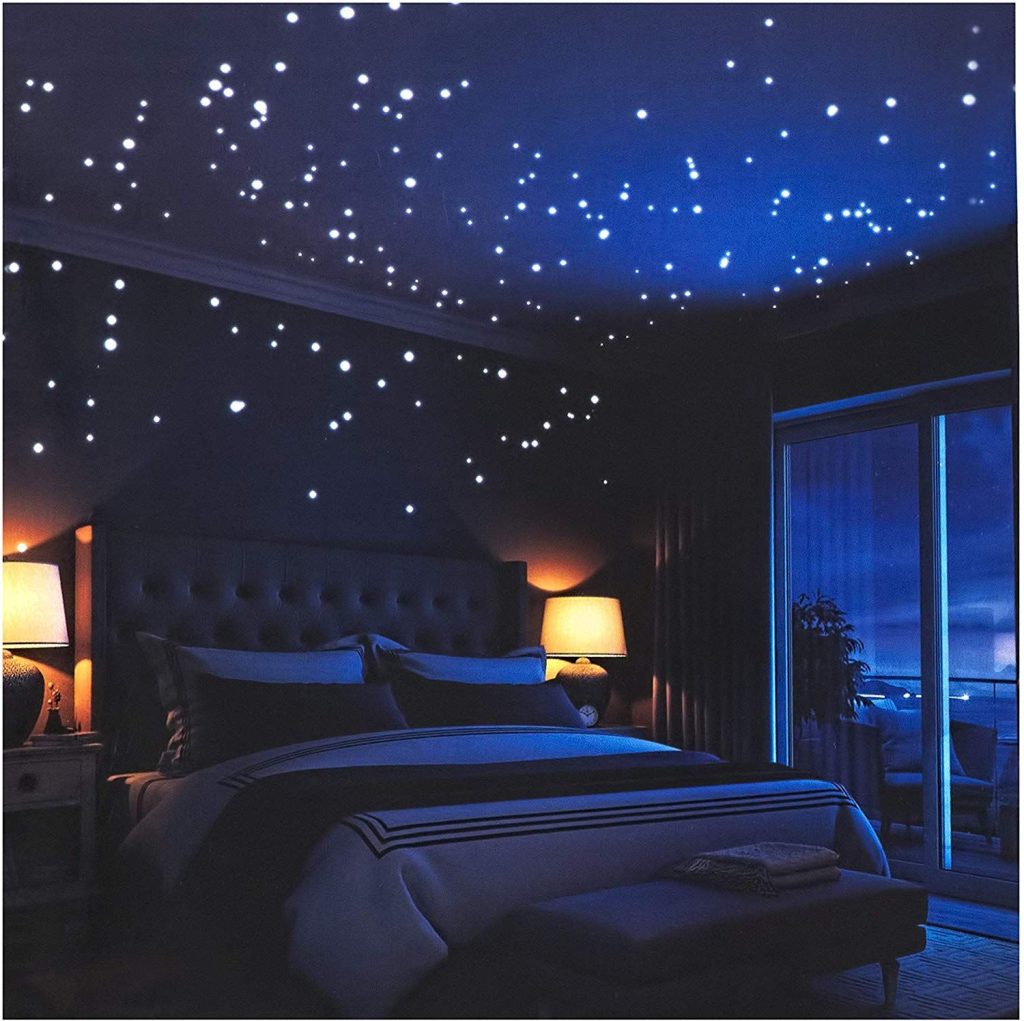 These glow-in-the-dark stickers will make all your childhood dreams come true. This bedroom looks magical, with the yellow lamp lights and blue moonlight coming from the balcony. The stickers accentuate the beauty in a mesmerizing way! This is everything we've ever dreamed of for our bedrooms.
Clam Shell Lamp
Conventional lamps are dull. Okay, they are a classic, a staple if you will; however, the market is enormous these days, and whatever you imagine or think of probably already exists; you just haven't found it yet. Take a look at this:
There are these beautiful lamps in a shape of a shell. The big pearl in the middle acts as a beautiful, fluorescent green lamplight. It looks as if it came out of Ariel's underwater castle, almost magical. This would be perfect for kids' rooms or themed bedrooms.
Mushroom Wonderland
Do you love forests, tiny gnomes, dwarves, and magical spellbooks? If the answer to any of those was a yes, then this little idea from TikTok might be for you! We've found amazing yet universal fairy lights in the shape of tiny, red mushrooms.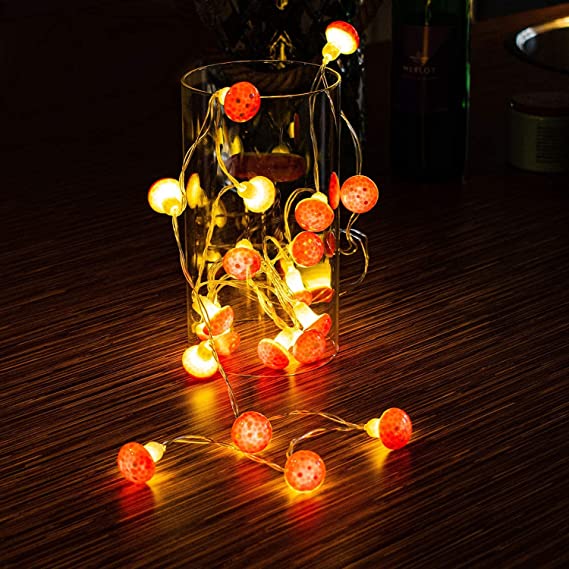 These are small and dainty, yet not boring. They can make or break your room decor. If you want to make your child's room a little forest wonderland or express yourself with original decor, this is a perfect idea if you ask us!
Modern Alarm Clock
If you are not a morning person, this might help you out! How often have you found yourself motivated just because you have more aesthetically pleasing gym leggings or a fancy water bottle? It's okay! We are all visual creatures and are easily persuaded by beauty.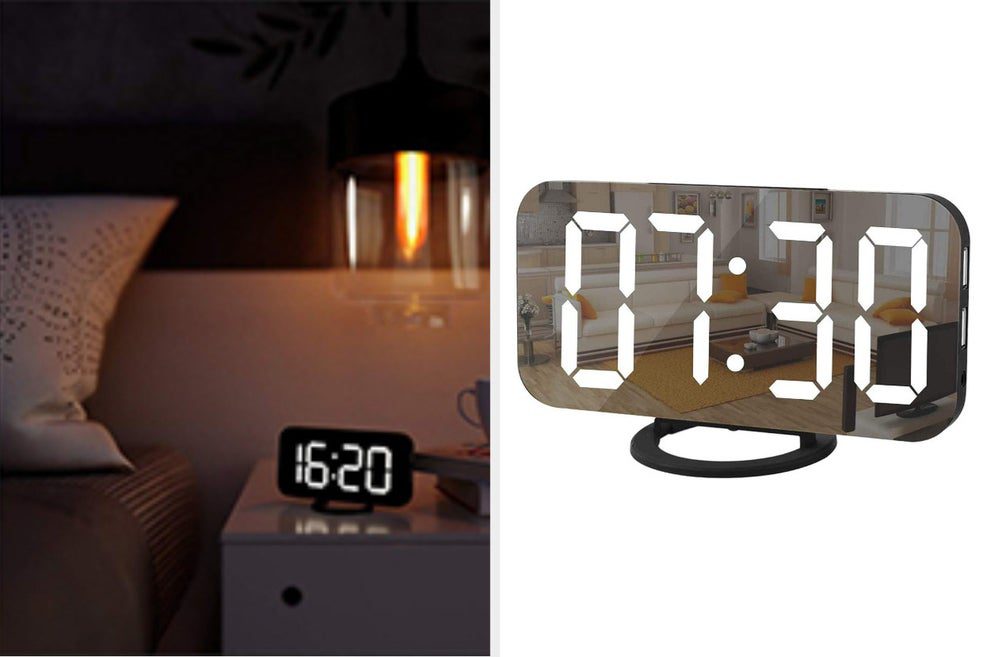 That's why this alarm clock works so well! It acts both as an alarm clock and as a mirror. It even has 2 USB ports on the side. No wonder people went crazy over it. It looks super modern, clean, and sleek and serves multiple purposes. It's a win-win!
Candle Cups
Candles are a must if you want your place to look cozy and smell nice! You can choose from various scents, like vanilla, apple-cinnamon, lavender, coconut, bubblegum – the list goes on and on. There is a candle for everyone's tastes; you just need to find your own.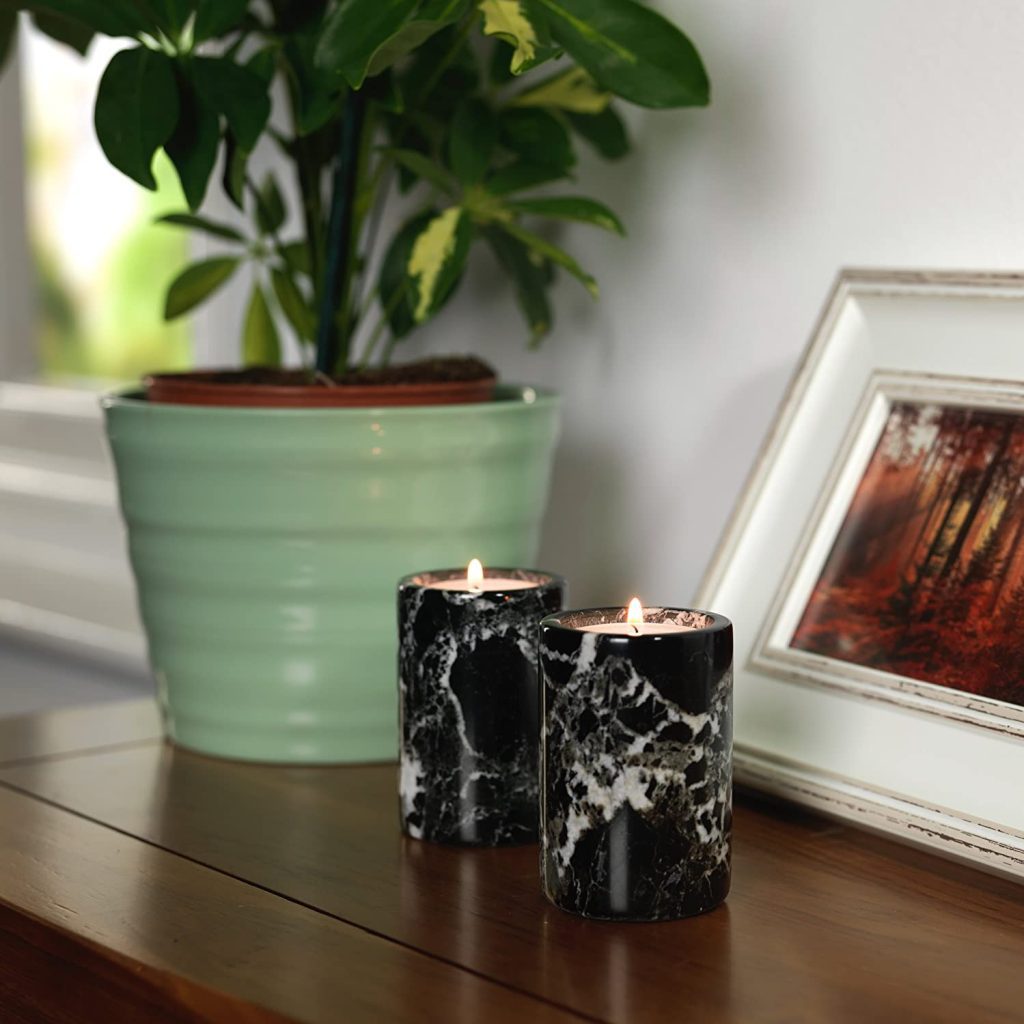 These marble candle holders look extra expensive and bougie, but they surprisingly are not! You can even DIY this with marble decals and simple glass holders underneath. These would go super well with some light wood flooring and gray furniture.
Peg Lights
If you love to collect memories, such as polaroid photos with your friends, family, your food, or places you've visited, consider getting these multicolored string peg lights. It will make your memories worth remembering and make them more vivid and attractive.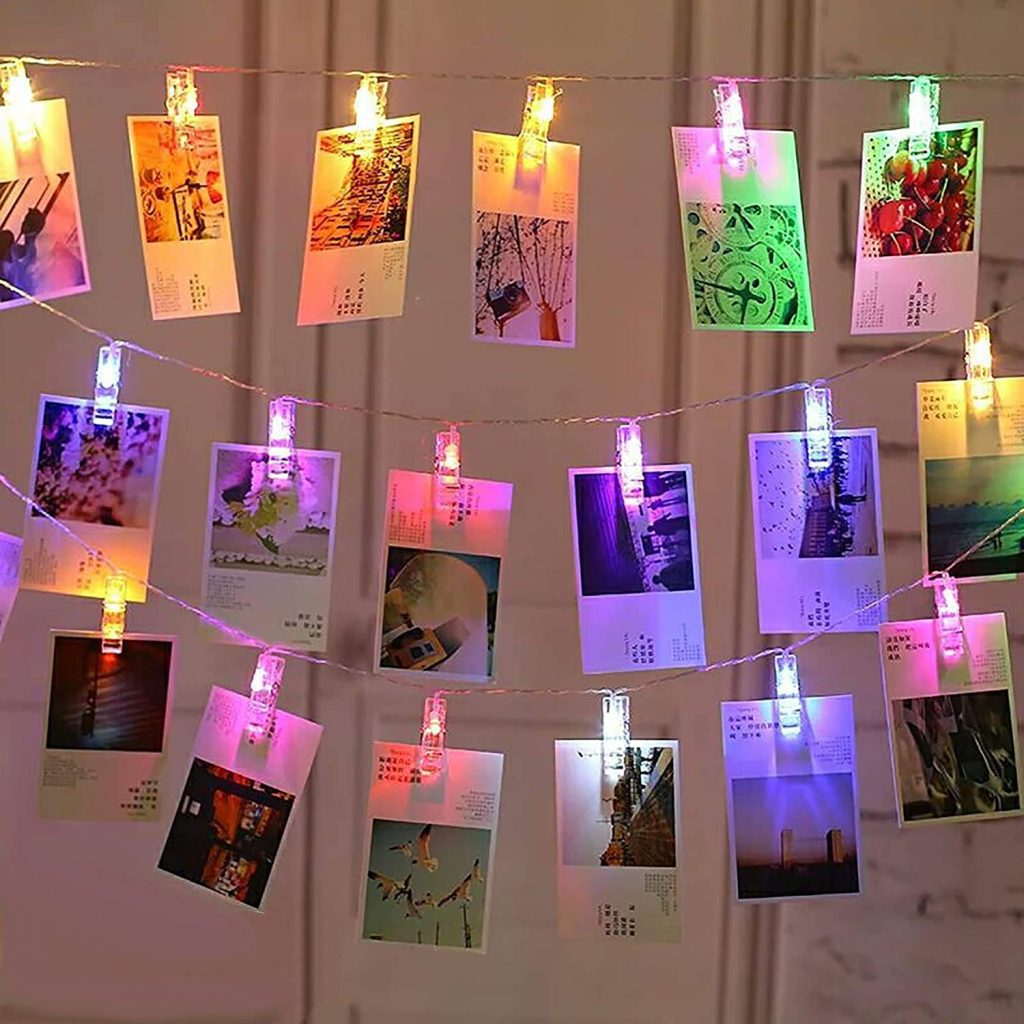 Now, if you're not into collecting photos and polaroids, you could use these pegs to present your dry flowers collection, paintings, drawings, tickets to amazing concerts you've visited, and more. They are so colorful and fun. We are ordering a set as we speak!
Yeehaw!
The cowboy/cowgirl aesthetic has been popping up lately on TikTok and Instagram. Girls (and boys) are getting cow print acrylic nails done, boys (and girls) are wearing hats and cowboy boots, riding horses, and such. Implementing this decor into your house might be a nice way to rebrand!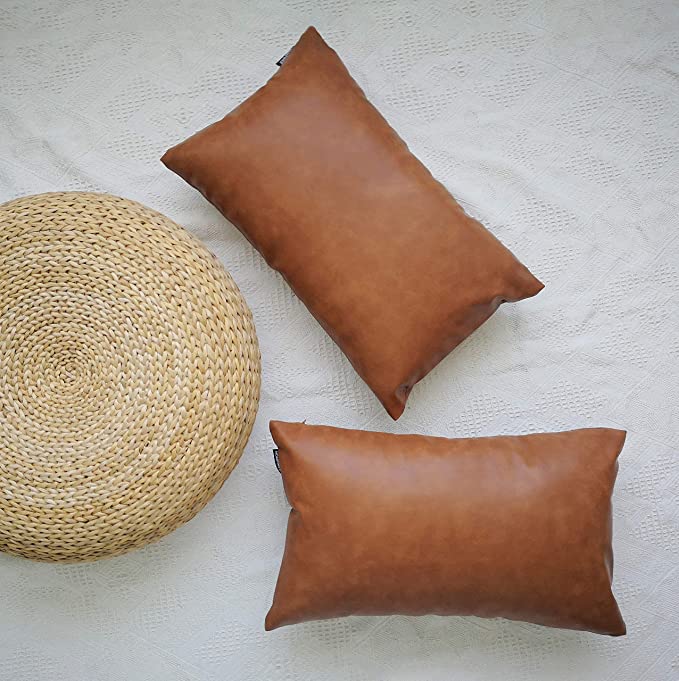 These faux leather cushion covers remind us of that western aesthetic. You could pair this well with braided baskets, white knitted throws, and a boho-chic style that's been in style forever. They are very versatile. Play with fabrics, explore and have fun!
Pampas Grass in Your Bedroom
Some trends come and go without any apparent reason or explanation. These waves of trends often happen, as we've previously stated in the currently widely popular cow nails. This next trend seems to be on the rise lately. Here is another widespread influencer movement: pampas grass.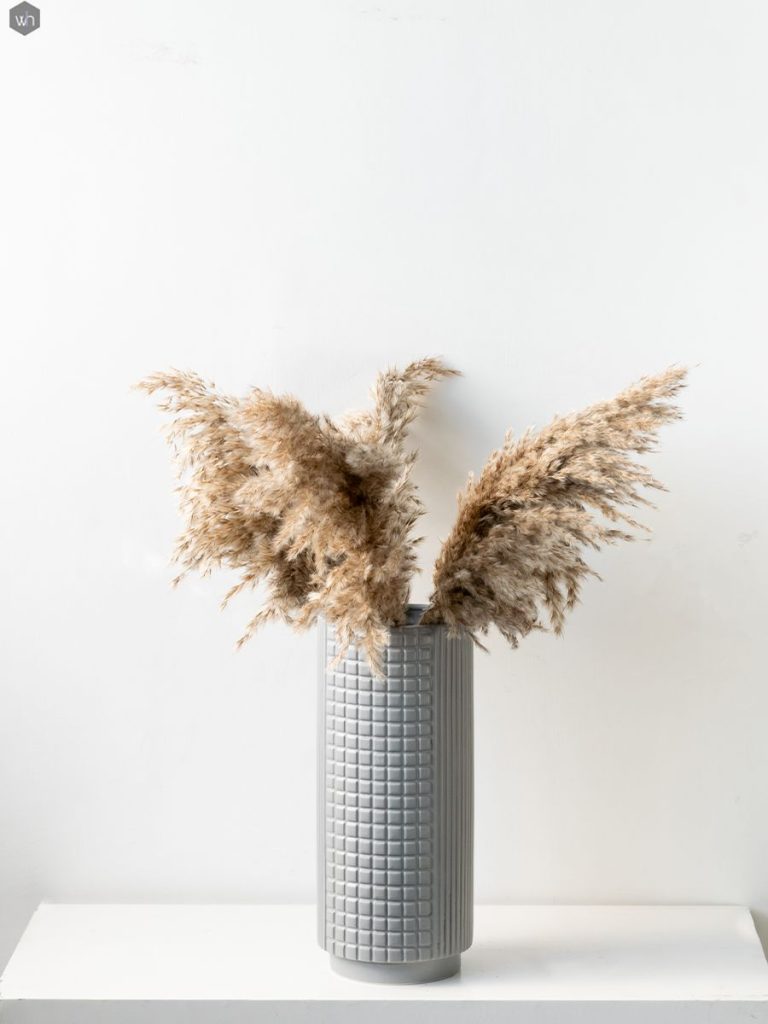 These strands of pampas grass have infected every Instagram influencer's house or apartment. We can not deny that it does look cute, especially when paired with pastel blue, green, cream, or orange hues. Although we don't think it's necessary to follow popular trends, this one we suggest you consider.
Body Goals!
Your female friend's birthday is approaching, and you have no idea what to buy. You are all out of ideas, and she insists that she doesn't need anything whatsoever! However, never believe that. Although she might be too shy to be upfront with you, we have a gift that will undoubtedly make her intrigued and pleased.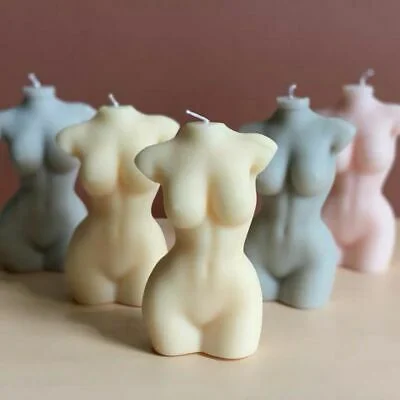 These women's wax candles are not only highly trendy right now, but they also follow the worldwide trend of embracing women's bodies and not being ashamed of them. Your friend will appreciate it, and we can guarantee she will be happy you got this for her. It's in beautiful, earthy tones, smells divine, and serves as a good statement piece in the house.
Moon Tapestry
Sometimes, painting your whole house or apartment doesn't do much, and the walls are too high or empty. Furthermore, the space you live in seems bland and empty, as if no one lives there. We have an excellent idea we want to share.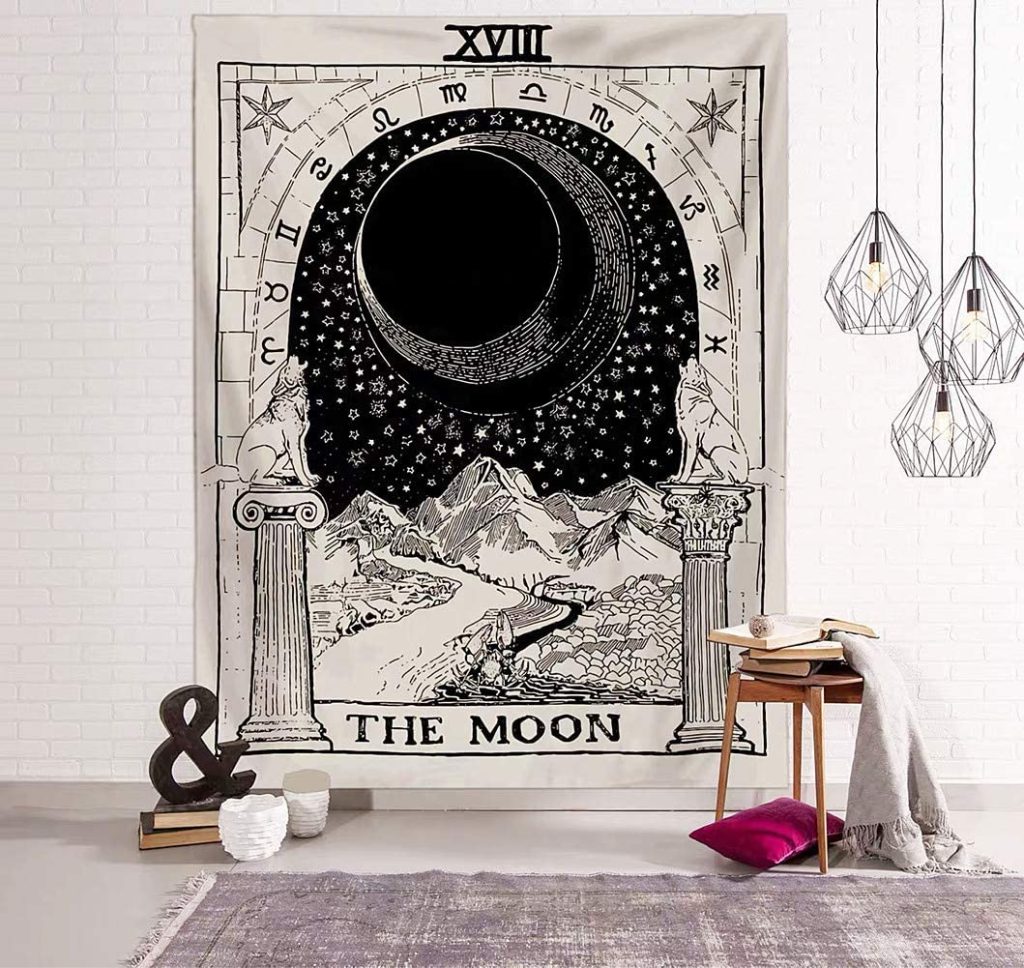 These tapestries can be of great help and serve as a beautiful statement piece and decor! We've already given you some pointers on how to achieve that dark, gothic, witchy vibe, and this tapestry, for example, would match well into that aesthetic.
Planty Garlands
Garlands look gorgeous in any possible setting. We can imagine them at weddings, backyard parties, baby showers, and even bedroom decor. You can put them on your curtains, above your bed, or on the sides of your dresser. It's up to you.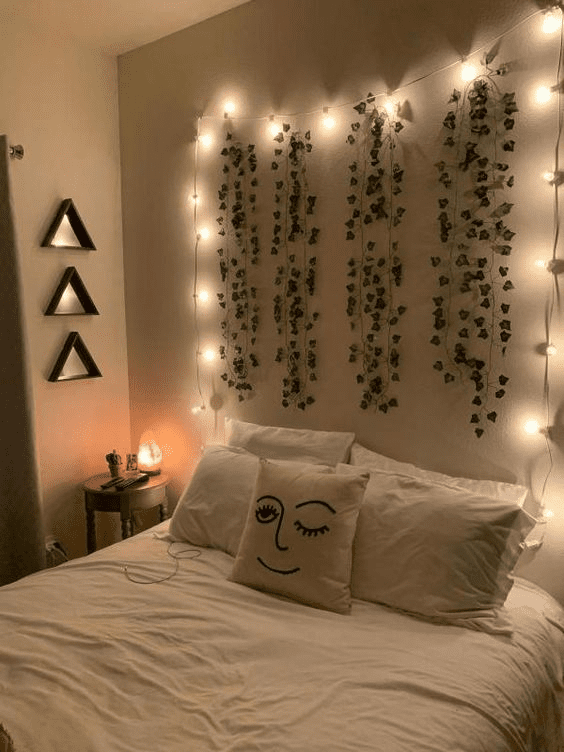 Don't get it confused with the ivy one we showed you before. This is denser, thicker, and doesn't fall equally. The fall is more random and messy. This gives it a special touch that only a few will love. In addition, this is probably not for Virgos but rather Aries or Geminis. All in all, someone more chaotic.
Cottage Core Entered the Building
Cottage core has also become a trendy aesthetic to live by in the recent couple of years. There is something super appealing about summer dresses, warm, fuzzy blankets on soft grass, picnics with friends, rose wine from crystal wine glasses, and strawberries from embroidering baskets.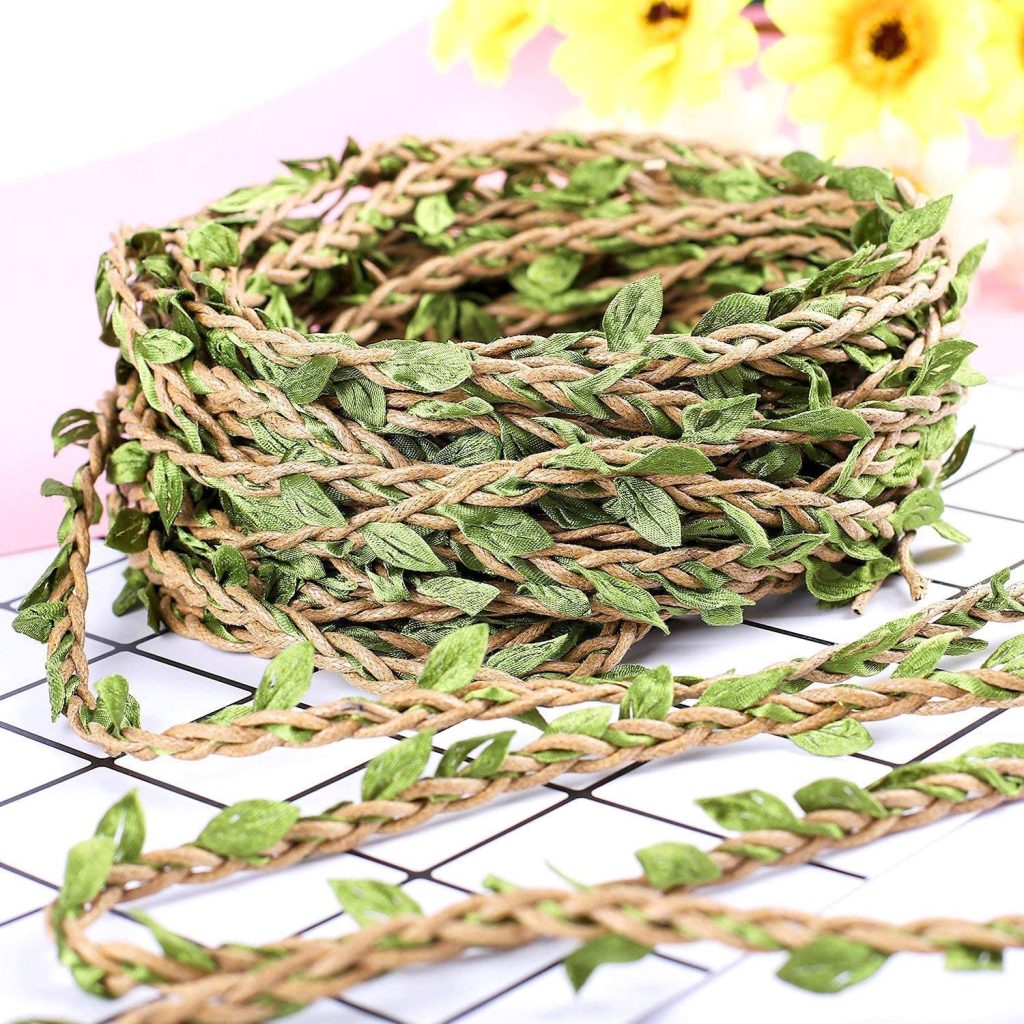 This fabulous, plant-inspired garland gives us severe cottage core vibes. We picture it hung above the curtains or the bed, falling seamlessly. It would be gorgeous if paired with soft creams, beiges, and white tones. You can achieve your cottage dreams for cheap!
Botanical Garden For Your Walls
Whether you love plant life or not, we present you with the ultimate plant starter pack! We find plants can enormously improve the way your space looks. Not only that, but they give a breath of fresh air, a new aura of life.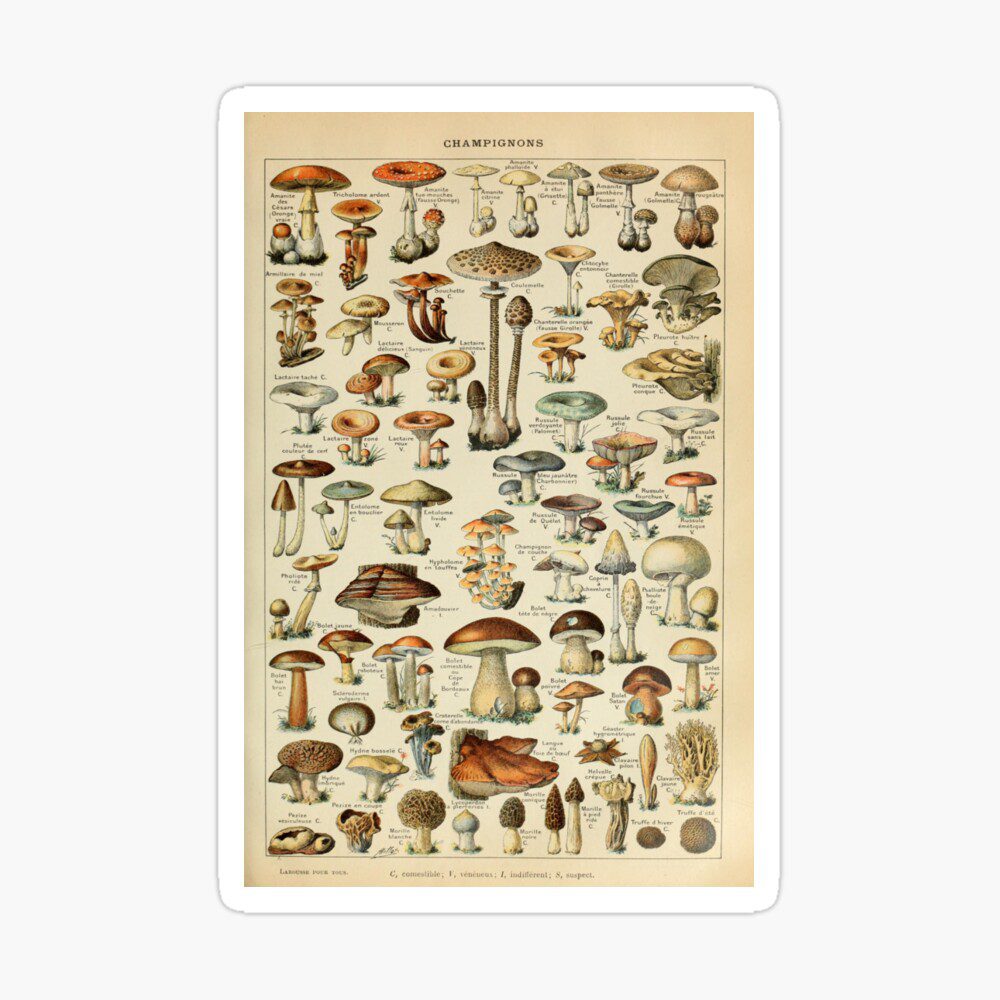 This poster with mushrooms stole our hearts the second we saw it. We are aware that it's not for everybody, only for a particular niche of people, so we present it to those who will fall in love with it. The colors are beautiful, and you can easily match the aesthetic with various styles and trends.
Palmistry Hand
If you didn't realize by now, what's trendy these days on TikTok is witch Tok. It is a place where all the contemporary witches gather and share their knowledge, herbs, and practices with each other and regular folk that are just curious like us.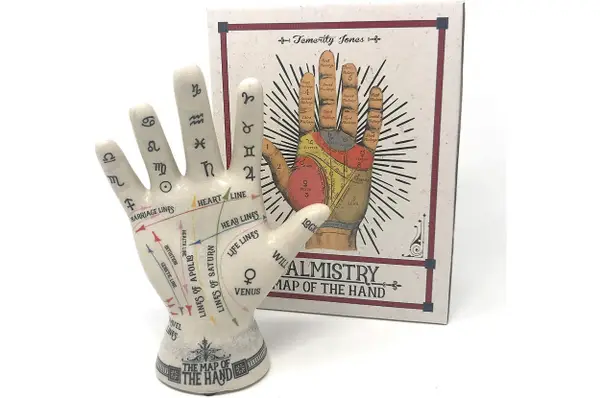 Palmistry is another witchy tradition and practice that became familiar and widespread amongst the people. We love to think we can read our destinies in the palm of our hands or at the bottom of our teacup. It's fun. Adding this hand to your shelf may just be what you've been missing.
Van Gogh Cushion
If you're an art lover like we are, you'll hopefully love this trend! Wherever we go and whatever we do we love to look for connections and compare and contrast different artists and their art. It's an activity that gives us great pleasure.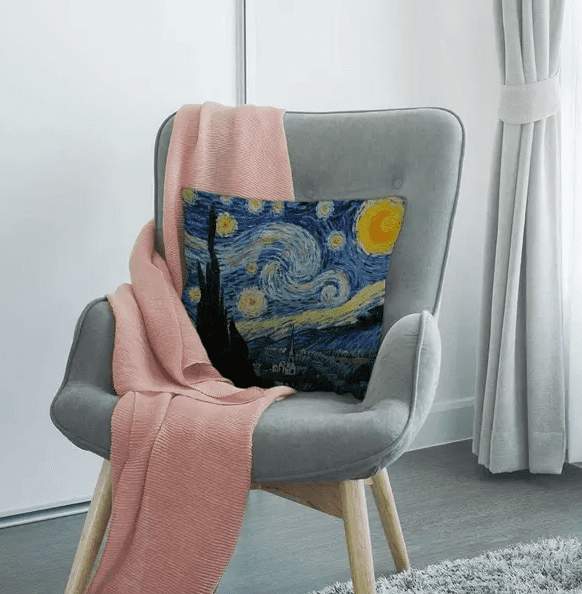 This wonderful cushion represents Van Gogh's famous Night Sky. The gorgeous black to blue to yellow to orange to white watercolor technique will forever stay iconic and easily recognizable. He was a talented artist, and now, you can bring home a piece of that forever.
Himalayan Salt Lamp
As discussed before, life is too short for boring and conventional decoration. While we live, we should strive for the out-of-the-box type of stuff. Unconventional and bold ideas are what make you stand out and be more authentic, more of yourself.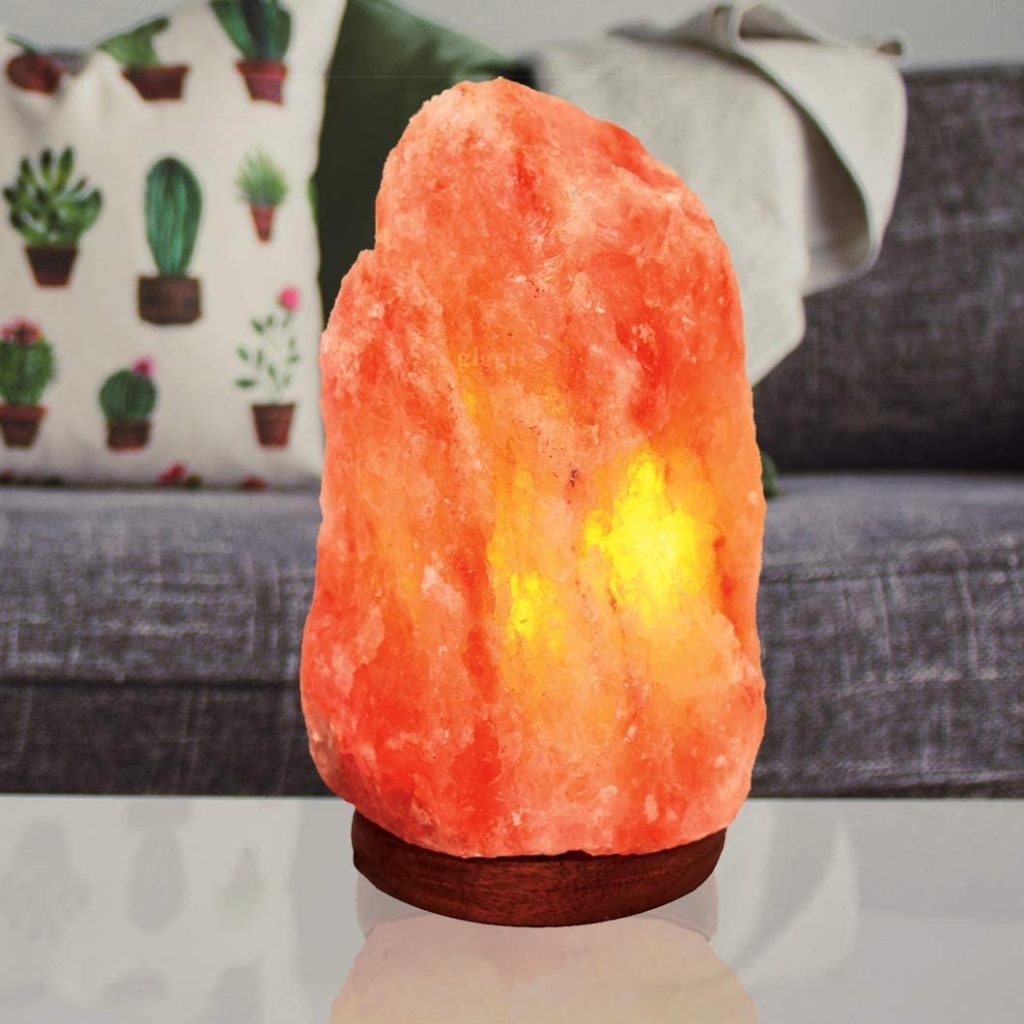 These Himalayan salt lamps have taken the world by storm! They became so popular, to no surprise. They look gorgeous, magical, and fiery. Moreover, they are different and give off vintage vibes in a way. It's perfect to match with wood furniture and earthy tones.
On Cloud Nine
At times, even the most trivial things begin to bother and bore you. From the cupholder in your car to the headset you got for your birthday. You might wake up one day and wish to spice things up! This cloudy key holder might be one of those things you need.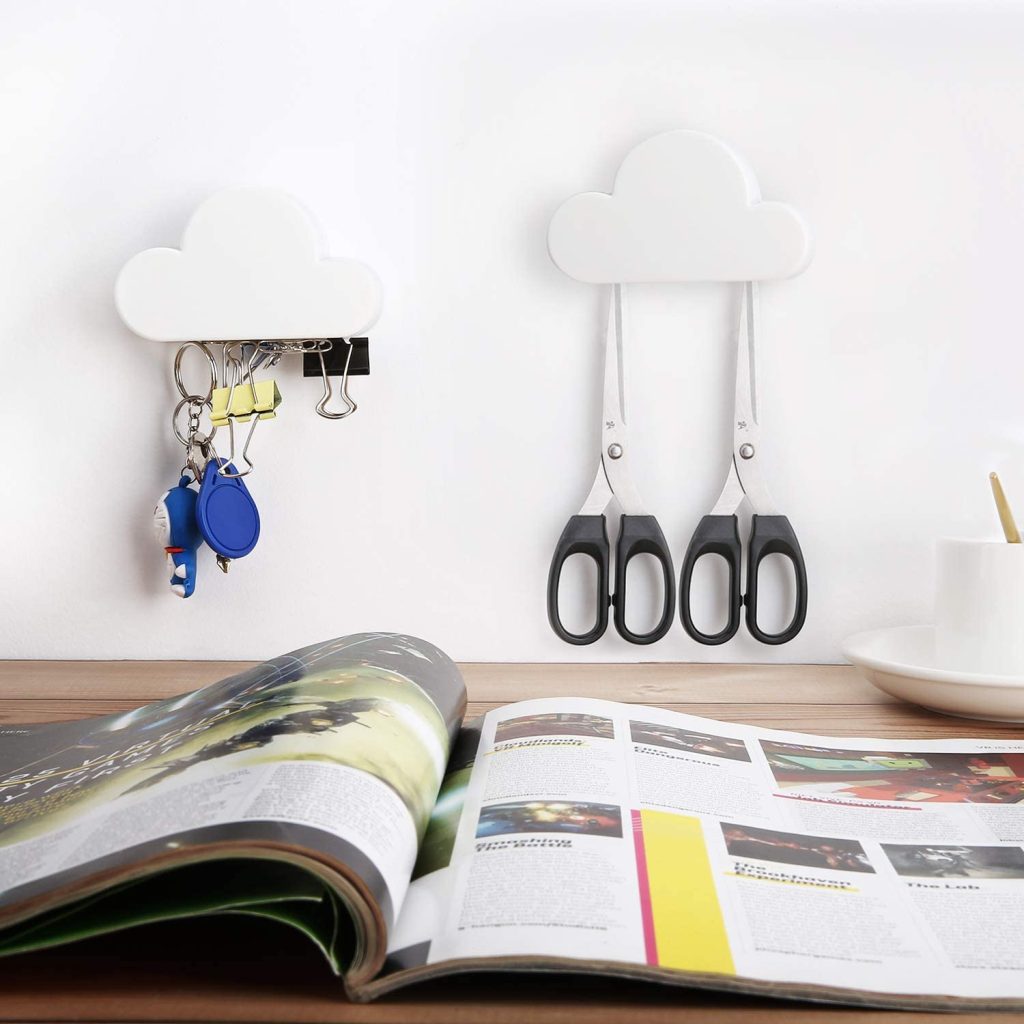 These dainty clouds are there to hold keys or any other object made of metal that could be attached to it. For example, scissors. Another idea could be nail clippers, earrings or bracelets, necklaces, keychains, tools, etc. You think of metal, and the clouds will hold them for you!
Candles for Every Occasion
Witch Tok heavily inspires this article! Right now, many trends circling TikTok stem from these quirky, magical ladies who practice ancient Wicca traditions. We are all up for it, as long as they provide us with entertaining and educational content.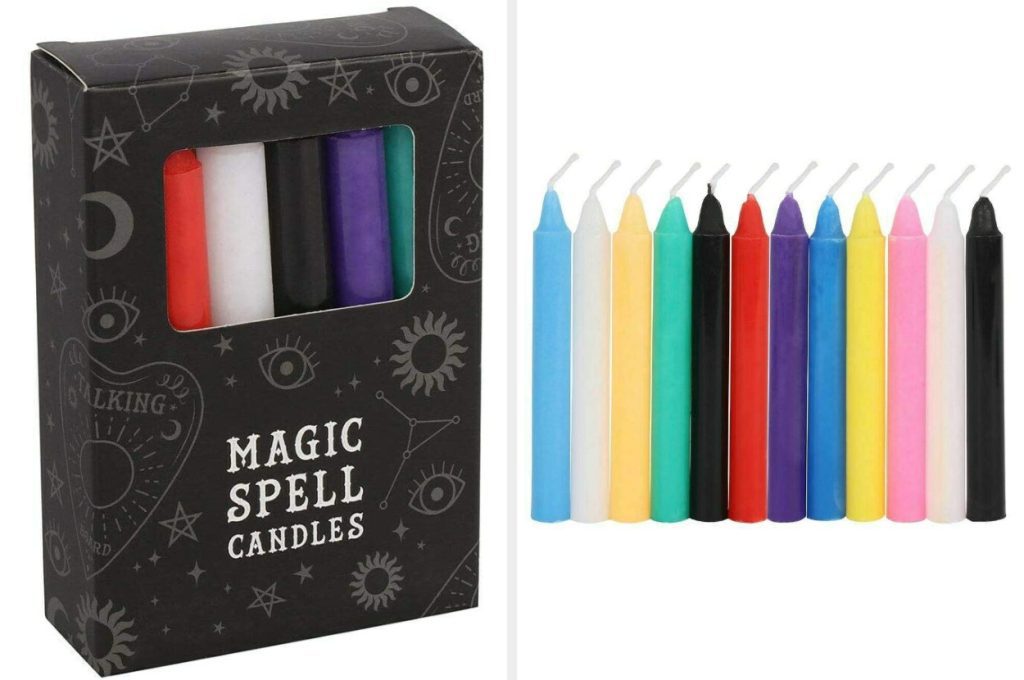 Here are Magic Spell Candles in various colors. Each color represents a specific spell, or that's how we interpret it. These are not only practical but also chic. You could match them according to your mood or room decor. Moreover, they are versatile and fun.
Frog Mug
Drinking tea or coffee is a part of our daily routine. Are you the same? We tend not to trust people that don't treat themselves to a warm cup of anything. How could you trust someone that doesn't like hot cocoa or hot chocolate on a rainy autumn day?!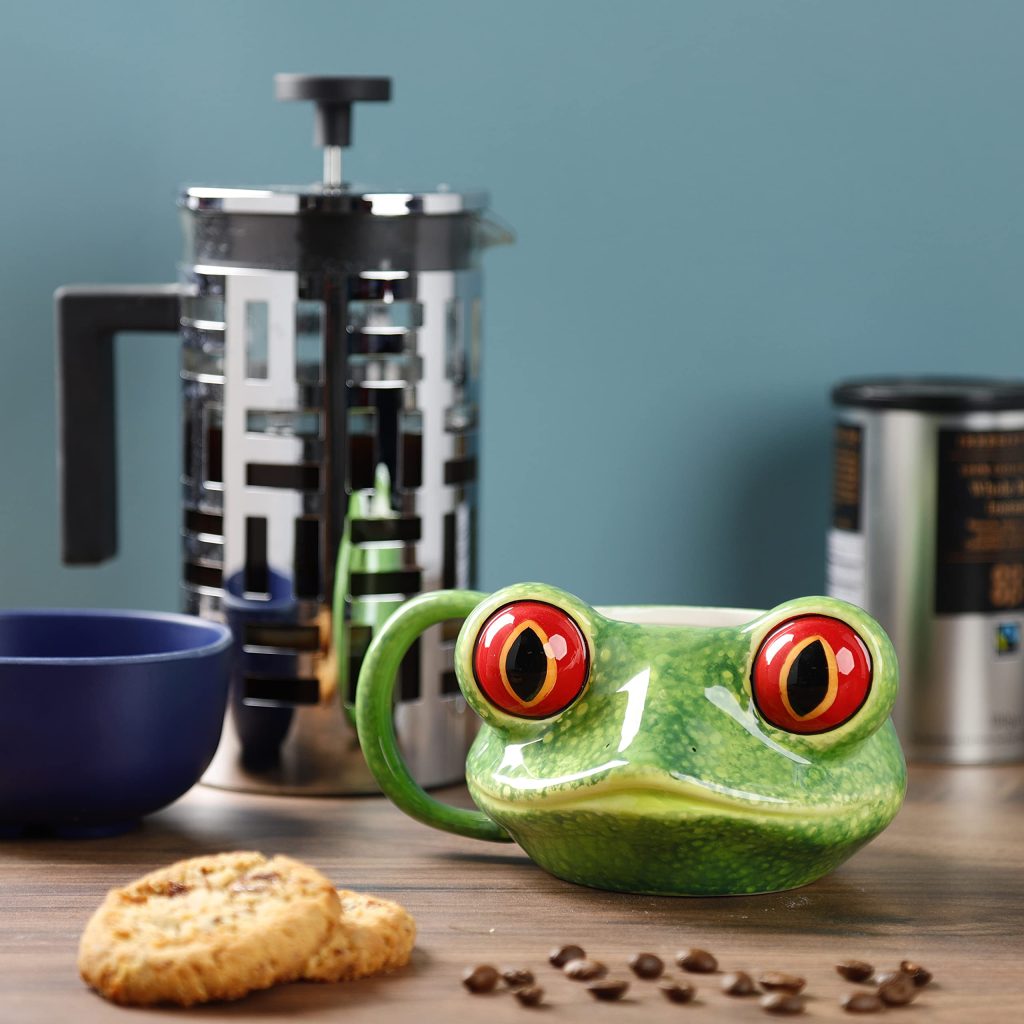 For all the hot beverage lovers, we've found a mug so fun, unconventional, and entertaining that you'll wish to buy it immediately! This frog mug looks creepy and weird, but we love it! It could serve you as a mug or as a statement piece on the kitchen counter.
Neon Lights
Are you even on TikTok if you haven't seen these around the corners of every famous TikToker's room? We don't think so. These neon LED lights have blown up in the past few years, and everyone and their mother has bought them. We don't judge; they look super cool!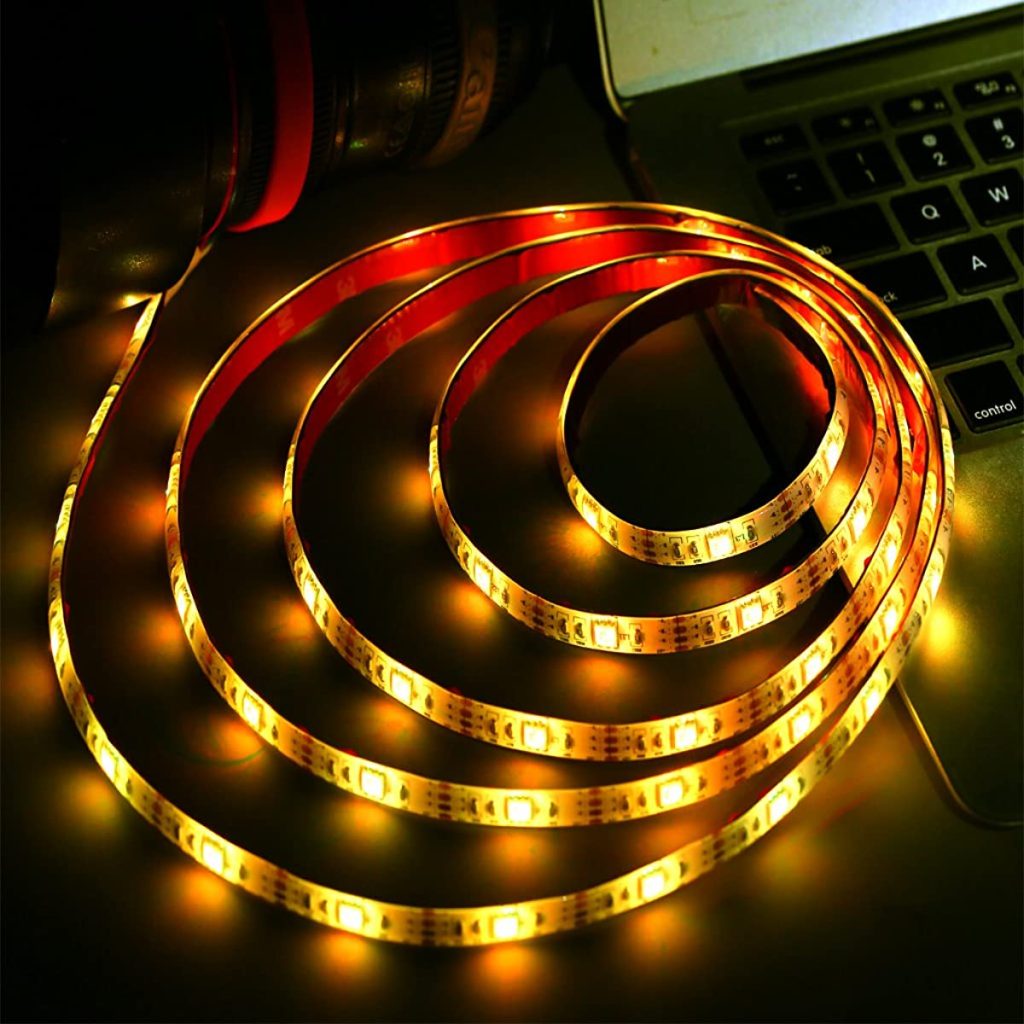 These usually go along the lines and corners of your ceiling and sometimes even drop down the line where two walls connect. With the lights, you get a remote control that allows you to choose from various colors and create the atmosphere you desire.
Starry Throw
If you enjoy boho style, colorful candles all over the wooden floors and counters, books arranged on the window sill, and cozy cushions you can throw around the bed, you'll probably love this celestial throw we've found circling TikTok's for you page.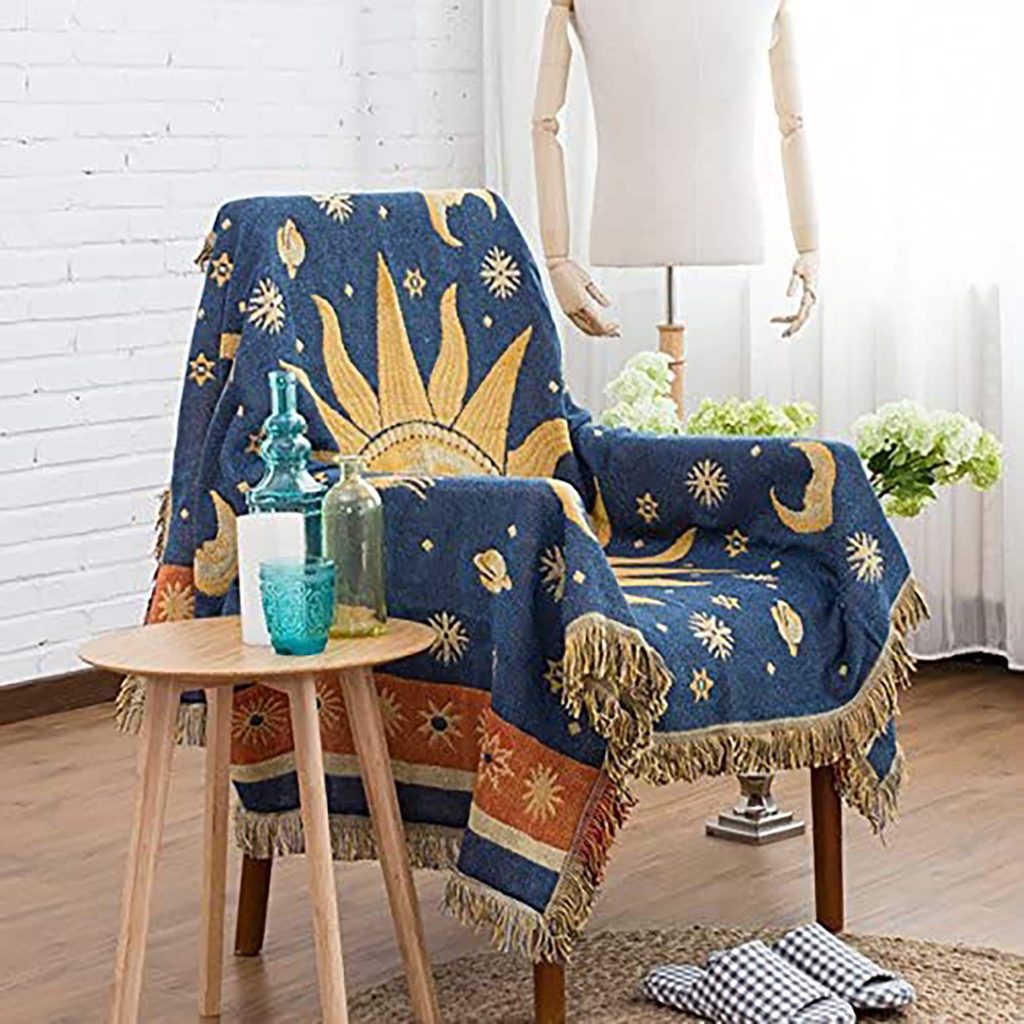 This throw has such beautiful, contrasting colors. It's not the cheapest blanket on the market, but it's probably one of the more gorgeous ones! We picture it going well in a study, library, or penthouse apartment. Give it a shot!
Tiny Cauldron
Ever since watching and reading Harry Potter books, we've daydreamed of getting our Hogwarts letter and buying school supplies in Diagon Alley. Don't act as if you haven't! What house would you be in? We are keen on Gryffindor or Hufflepuff!
This tiny cauldron lantern thingy stole our hearts immediately. It looks so cute with this small wax candle burning inside of it. The crystals around it and the marble countertop add to the whole aesthetic, and we are living for it! These colors are precisely the ones we would pair it up with. Take notes, people!
Under the Sea!
If you're not feeling these witch-related aesthetic suggestions, then, we have something different for you. Are you a fan of the Little Mermaid? If so, consider getting this seashell-shaped pillow we've stumbled upon during our thorough research. We gasped at its beauty!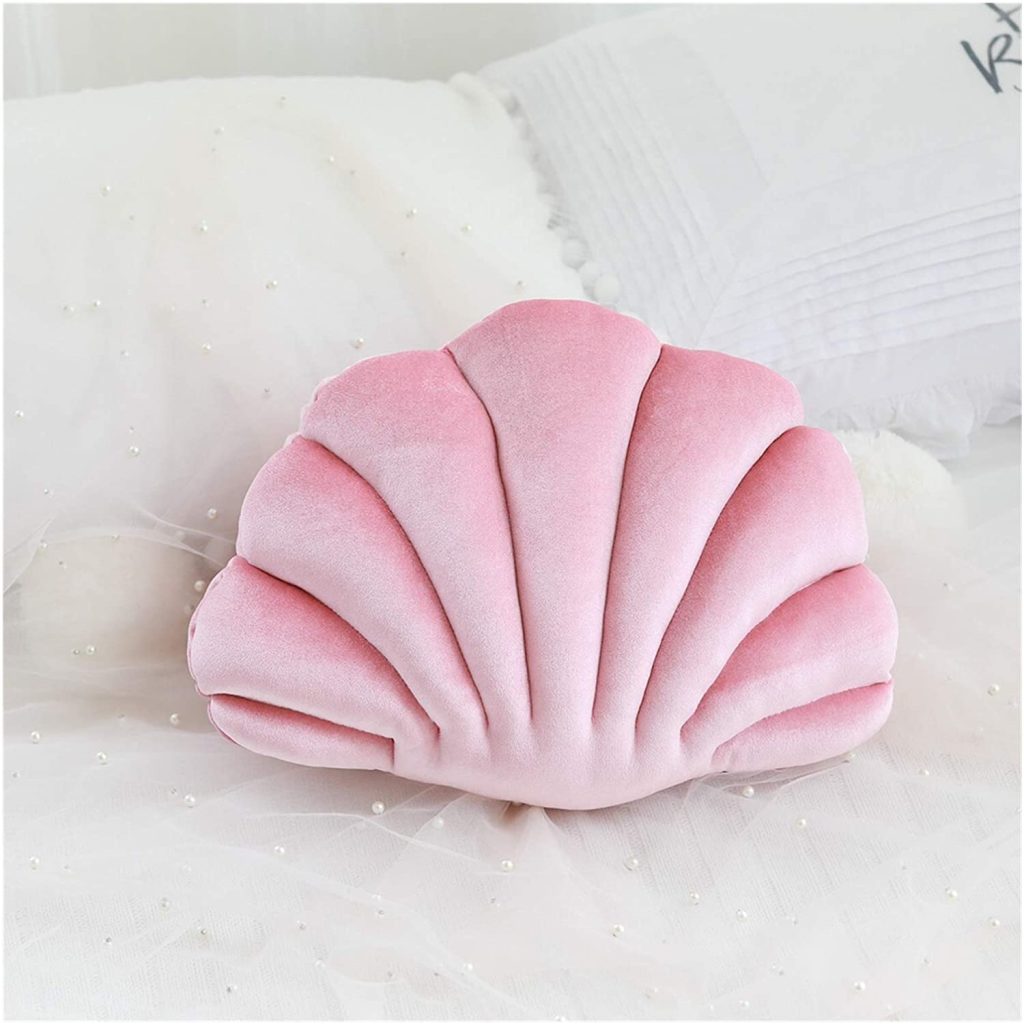 This gorgeous blush cushion immediately stole our hearts, souls, and money. It's mesmerizing. It could be paired well with other vibrant colors, like emerald green, royal blue, or desert orange, but also with pearly white, elegant, or even a pastel blue.
Stylish Clothes Rack
Sometimes, closets are not enough. Furthermore, if you have a bunch of clothes in your closet, it gets all wrinkly and tangled up. Sometimes, all you want is a clear sight of what you usually wear, so you can grab it quickly and run through the door.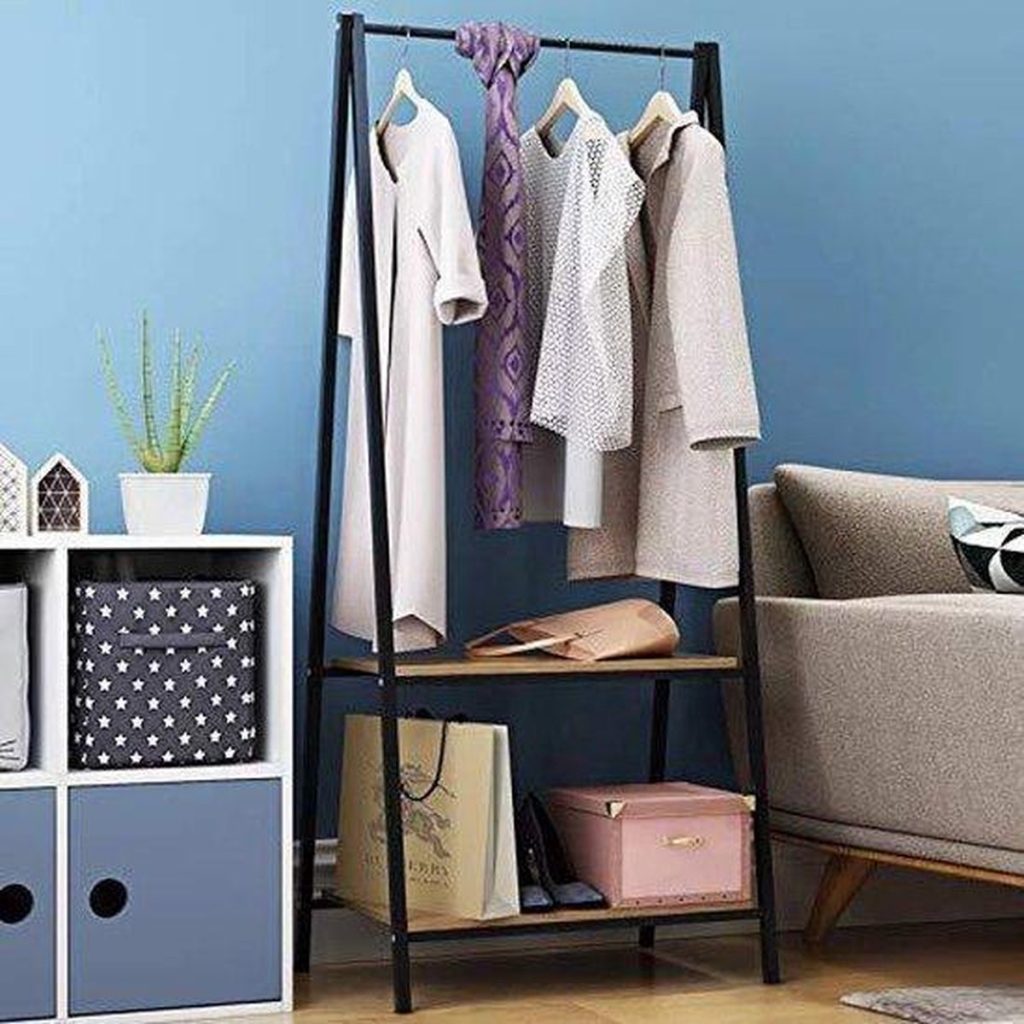 A clothes rack is what you need! It doesn't matter if it looks like this one we've found. It can be any clothes rack on the market, as long as it serves its purpose and looks cute in the corner of your room.
Cottage Core Embroidery
Embroidery was something our moms and grandmothers liked to do in their childhood or adulthood. It was creative and fun, a hobby that died away with modern times. However, do not fret! Embroidery came back stronger and better than ever!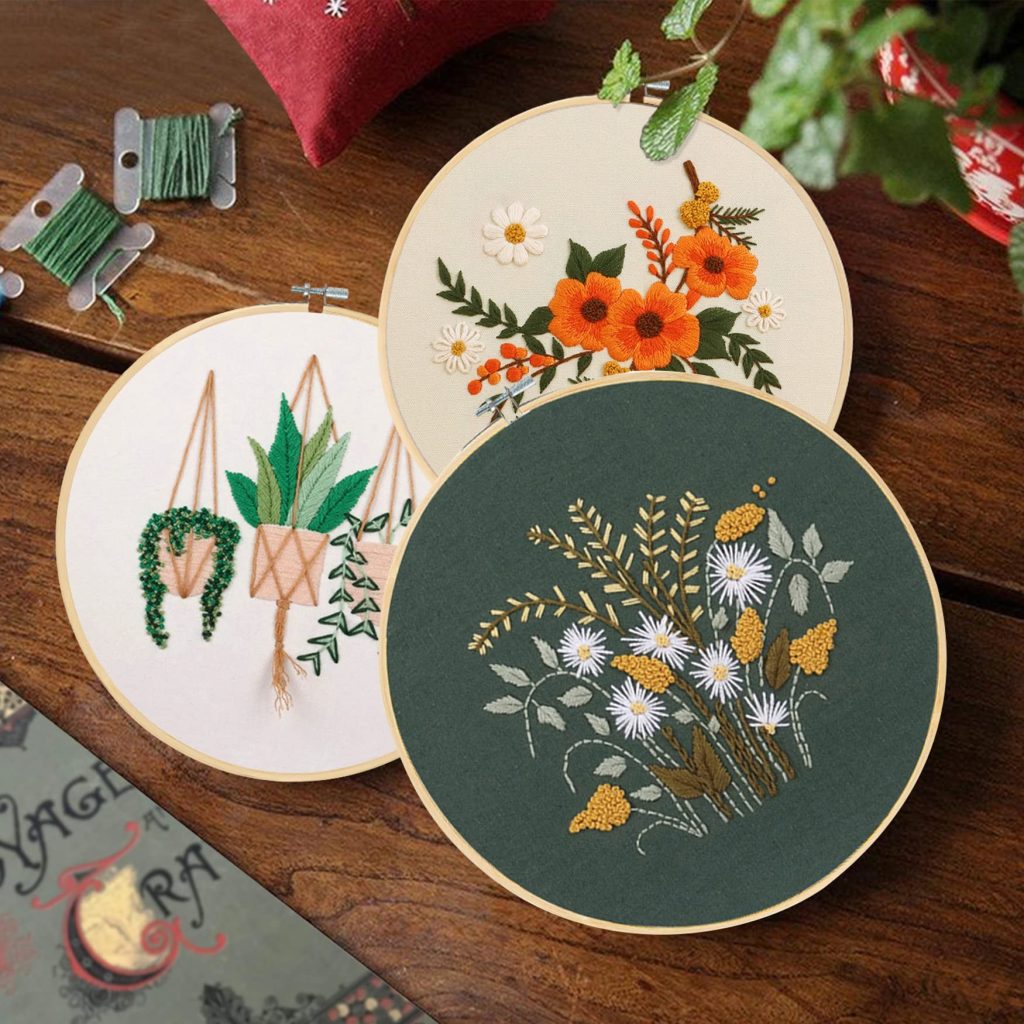 These cottage core embroideries would look perfect above your dining room table or wooden dresser in your bedroom. Combining deep, earthy tones like green, brown, orange, and cream hues will prove very successful, we promise! Time to do some shopping!
Magic Mirror on the Wall
Although we already mentioned Juliet once in this article, we can not shake the feeling that we must mention her once more. This unfortunate, tragic heroine of Shakespeare's tragedy Romeo and Juliet is precisely whom we imagine possessing this mirror.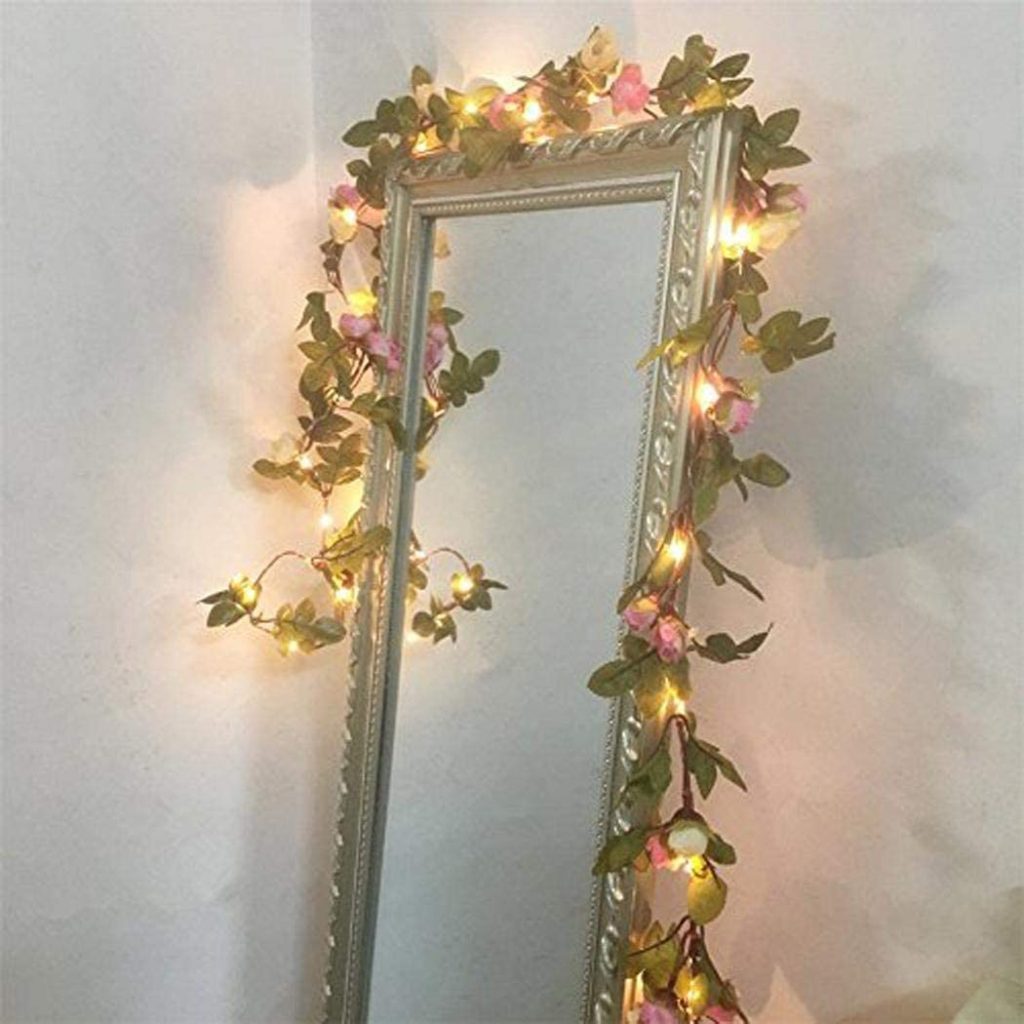 If you've read Shakespeare's Romeo and Juliet, you can't tell us this is not a mirror, and a flower garland Juliet would use! It matches her delicate, innocent, princess aesthetic so well. The fairy lights in between leaves just add to the magic of the fantasy.
In a Moony Mood
Let's stay on the topic of mirrors for a moment. These we are about to show you are incredibly affordable for the aesthetic and atmosphere you'll create once you put them on your wall. These would go well above the bed, dresser, or even in the middle of a gallery wall full of pictures.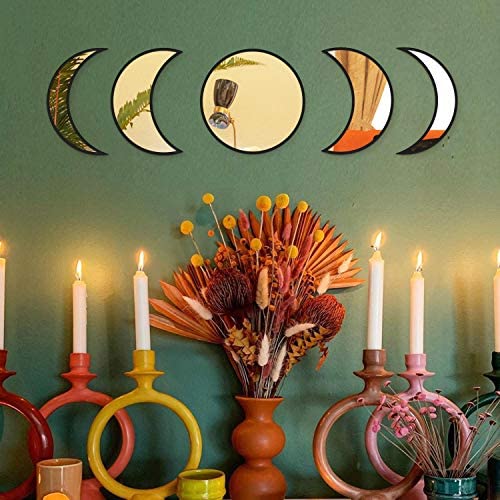 Look how gorgeous they look above these long candles and a bouquet of dried flowers. We are in love with the image and the trend itself. It looks magnificent paired with contrasting green and burnt-orange, although we could picture it in a pastel atmosphere as well!
The Whole World on the Palm of Your Hand
We've already included one palm-motivated post and trend from TikTok. Now, we have another one. This time it doesn't have anything to do with the witches, can you believe it?! However, it does have to do everything with plants. Sorry, not sorry.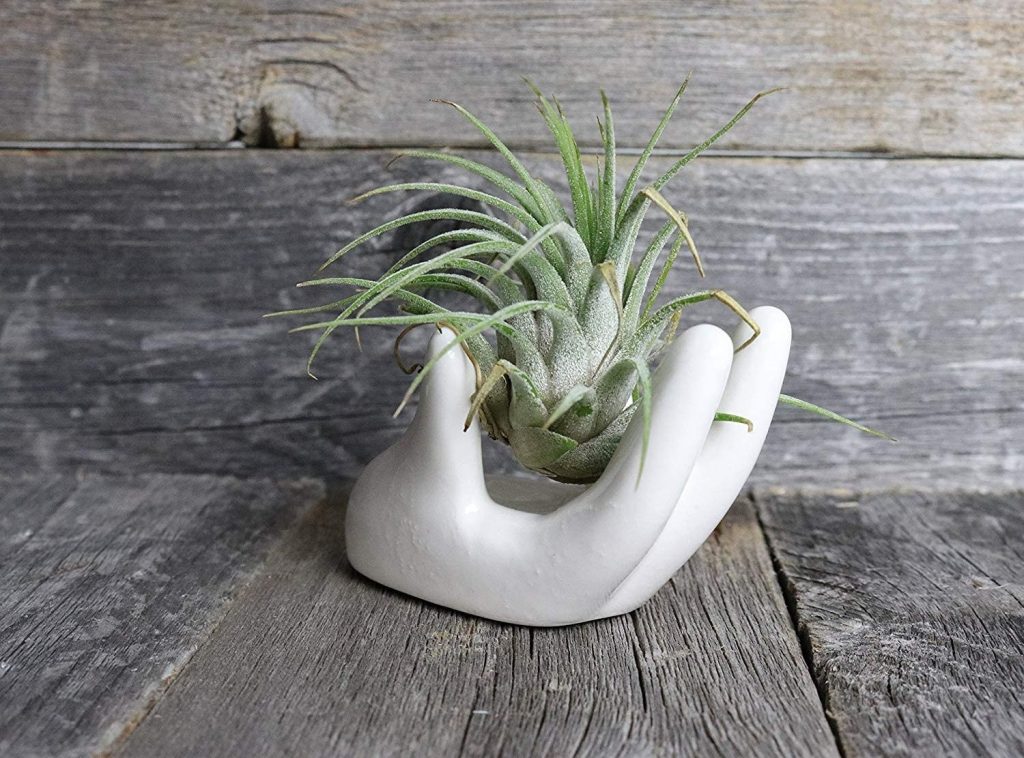 This hand serves as a pot or a plant holder, if you will. It's small, dainty, cute, and elegant. You can use it as a candle holder; it's all up to you and your imagination. We could even imagine it being used as a key holder or a place to stack your jewelry.
Gallery Wall
Gallery Walls have become increasingly popular in the past couple of years. After the overhyped minimalism and Kim Kardashian's famous house tour came the era of maximalism, details, a mixture of textures, metals, and woods. We are here and living for it!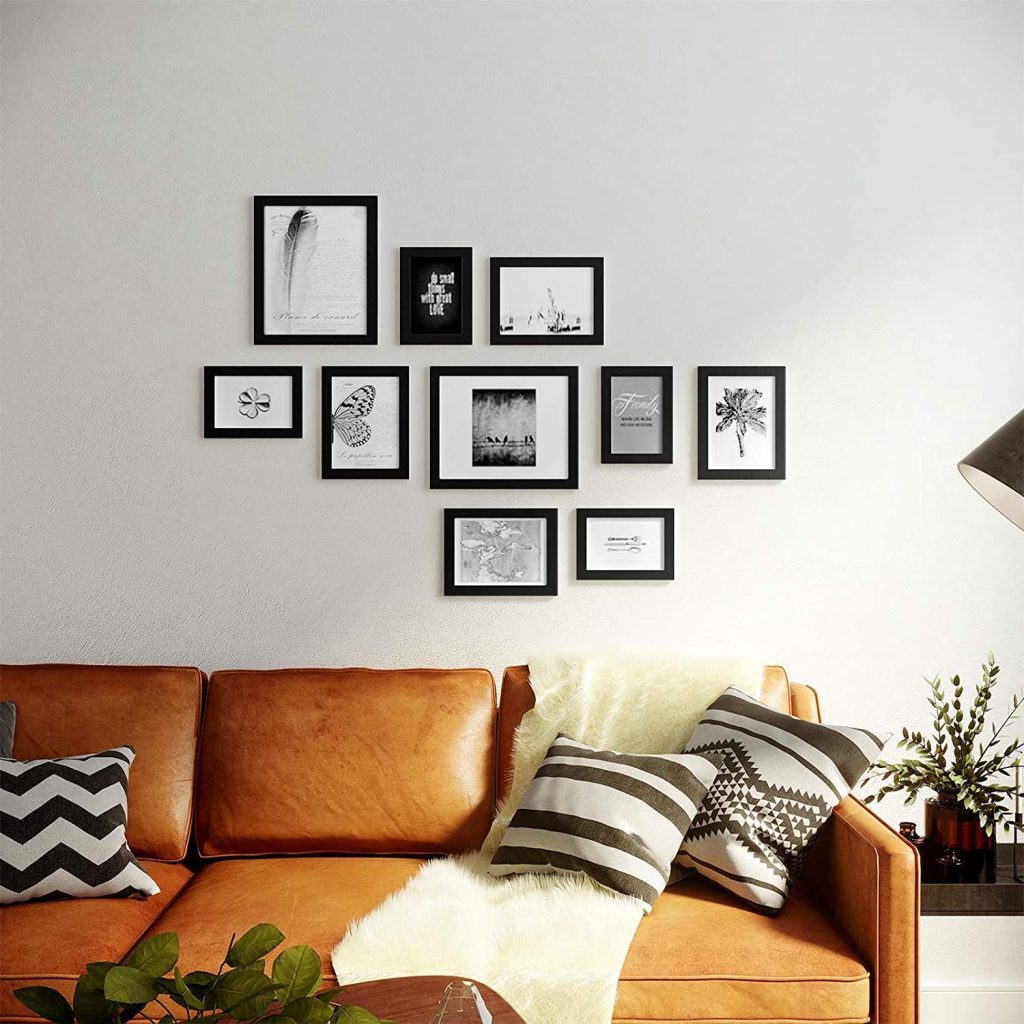 Although this is technically considered maximalism, it looks quite minimalistic. All the picture frames and pictures are black and white. Furthermore, the cushion is black and white as well. All of that is mixed up with some greens and earthy tones, and you've got yourself a perfect balance.
Hooks Got Us Hooked!
Ikea is one of the biggest and most famous companies when it comes to making and selling furniture. They sell all those useful things that you never think of on a daily, but once you see them in the store, you realize how badly you need them!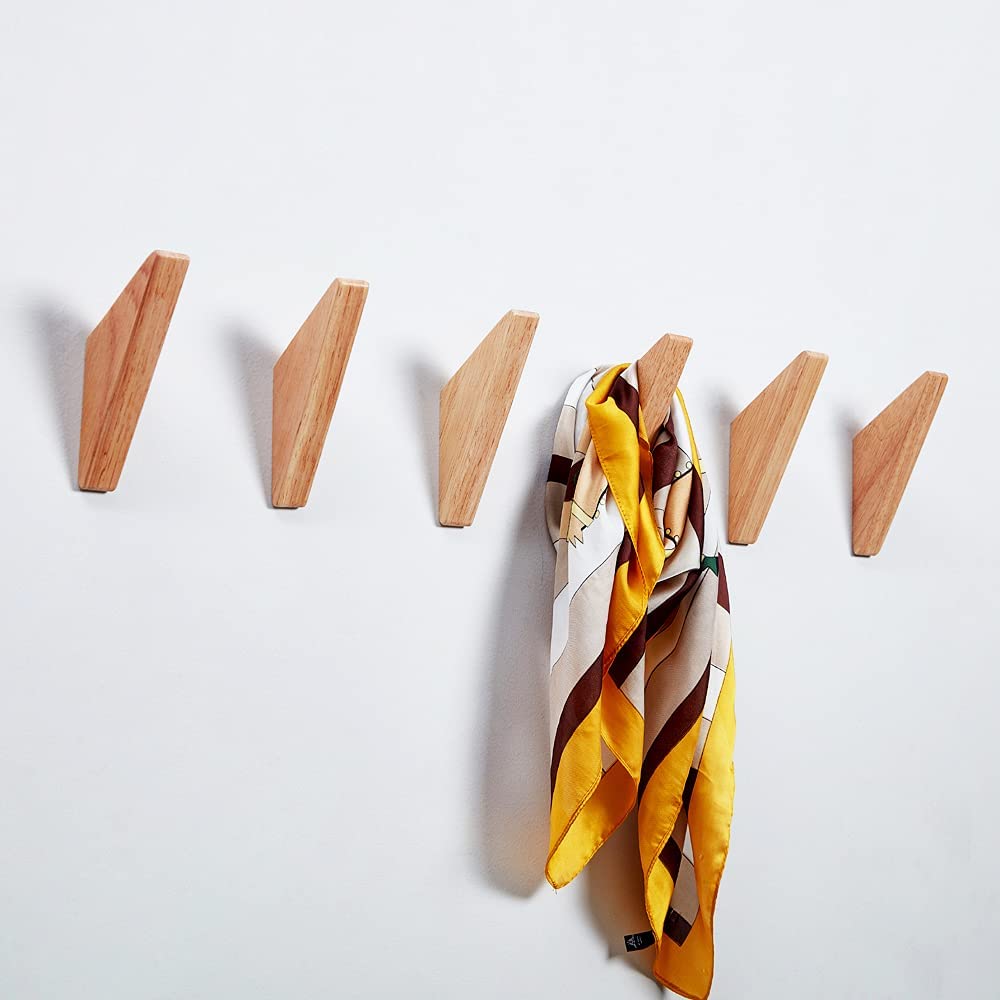 These wall hooks are highly inspired by Scandinavian interior design. They are super simple yet bring a piece of nature into your home. They make it feel warm and welcoming yet don't take too much of your space. They are simply a must-have!