Want A Designated Coffee Area At Home? Here's What You Can Do
By Anthony K November 20, 2022
---
Jennifer Earle devised a genius hack using IKEA blinds to construct a separate section for coffee in her new kitchen. This piece explores how the woman managed a genius hack to use inexpensive IKEA blinds instead of pricey aluminum garage doors for a 120cm-wide kitchen with two doors.
Earle had wanted a pantry-style cupboard but changed her plans to suit the limited space in her home. The area would be limited by the closet when the two doors were opened, blocking entry and exit. She opted for an option that would allow her to hide shelves as she didn't want the kettle, toaster, and coffee machine on open display and prone to make the place unkempt.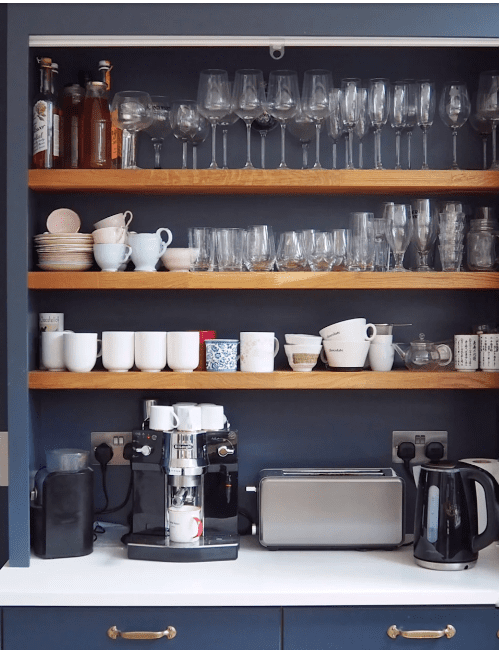 The woman's setup was inspired by one using a garage door to keep kitchen paraphernalia hidden she had spotted in another house. The design made keeping the kitchen tidy seem easy while allowing free movement. She devised a plan to use approximately $50 instead of almost a thousand for an aluminum garage door.
She could not find a mural or cool pattern for the blind and be excited by her simple hack's success. Her builders built a frame out of MDF with an extension such that one wouldn't see the blind when fully tucked. The blind operates effectively, and they have waited more than two years to replace it, but the durable piece remains intact.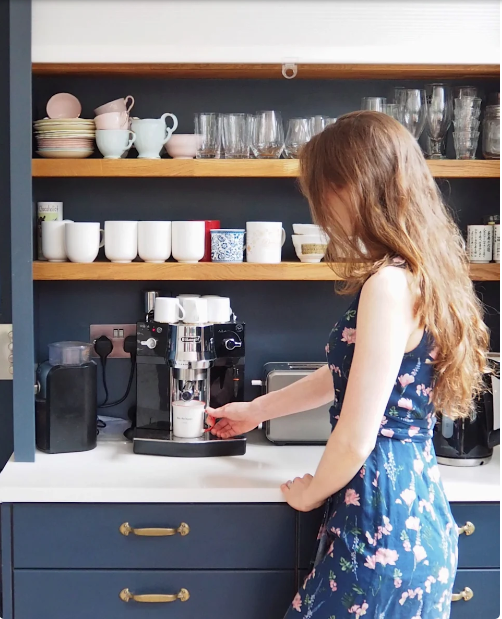 Jennifer advises that you consider readily-available pieces when considering an interior upgrade. You can take a simple idea from a friend and make it better based on your house's needs, arrangement, and available equipment.