Waste Not, Want Not: 45 Ingenious DIY Projects For Repurposing Leftover Yarn
By Navkiran K December 22, 2022
---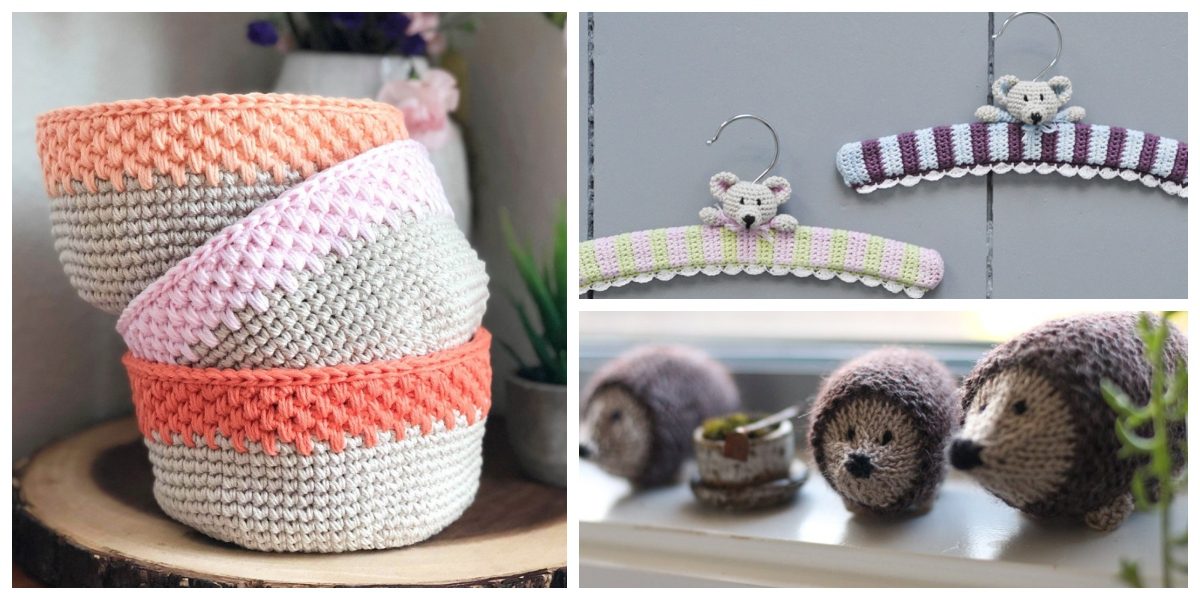 When you have some leftover yarn, you can knit yourself a warm, cozy sweater or knit a pair of socks, or maybe a scarf. But did you know that you can do something more fun and creative with that leftover yarn? You can even gift these DIY crafts to your family and friends!
It's that time of the year when we gift people, and what better way to do it than by making something tangible out of leftover yarn? This blog post will show you a few cute projects you can make using your leftover yarn.
From sweaters to hats, these projects are sure to be popular with your friends and loved ones. They're straightforward to make and don't require much time or funds! So, why wait? Let's get started.
1. DIY a crochet photo frame
If you are a fan of crocheting, you might love making your crochet photo frame! This DIY crochet project is easy and fun to do. Moreover, it will be a great way to display your favorite photos in a more creative way.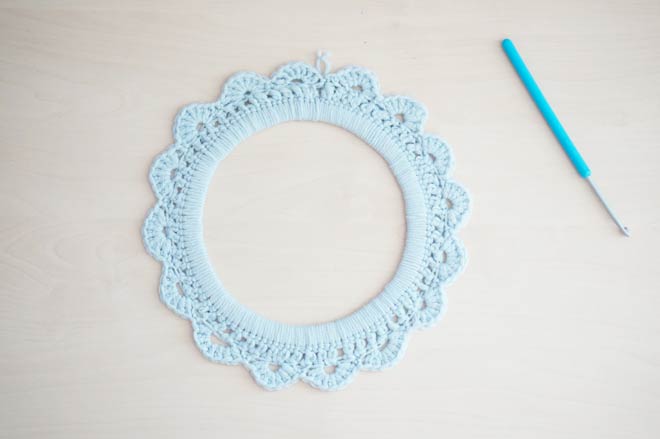 There are so many different crochet photo frame designs out there, so you can make one that perfectly suits your style. Some people like to crochet their frames using a simple granny square pattern, while others prefer to jazz up their frames with more complicated patterns.
2. Use the yarn for a gecko bookmark
With just a few simple steps, you can create a fun and unique gecko bookmark that you can display on your bookshelf or inside a book. This cute bookmark will add cuteness to your bookmarks collection and help you keep track of the page you are reading.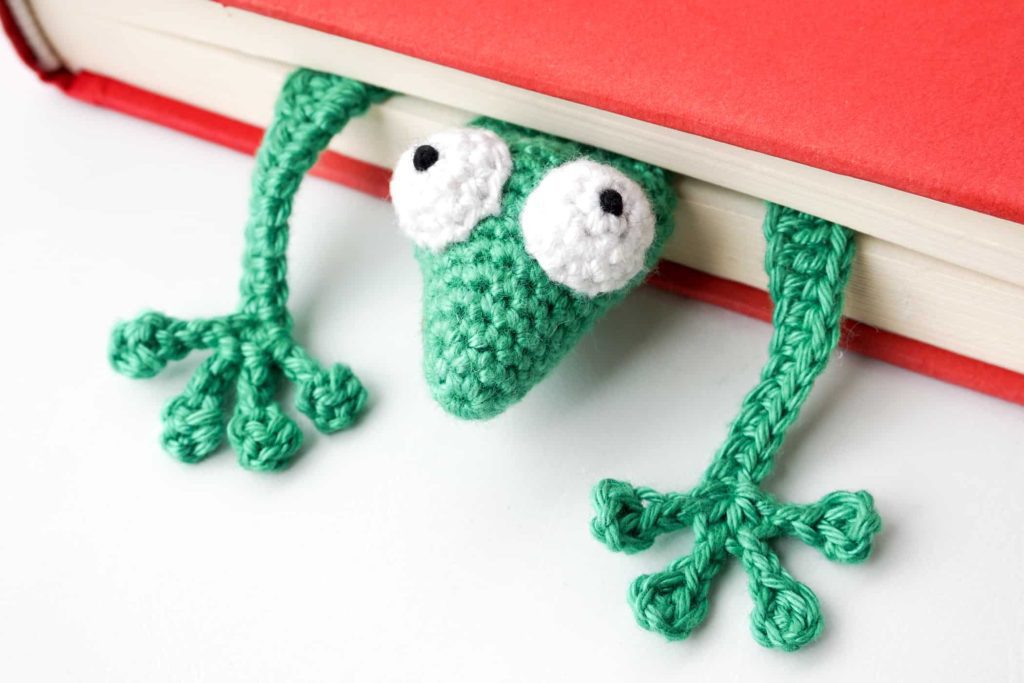 You need to be a bit creative to work on the gecko. Once you finish making this bookmark, you can either keep it or pass it on as a gift. It's easy and fun to make, and it will make your reading experience more convenient.
3. Crochet your mobile cover
Making a mobile crochet cover is an exciting way to show off your creative side and make something unique and special. Not only will you have a unique piece of crochet art, but you'll also be able to personalize it to fit your phone perfectly.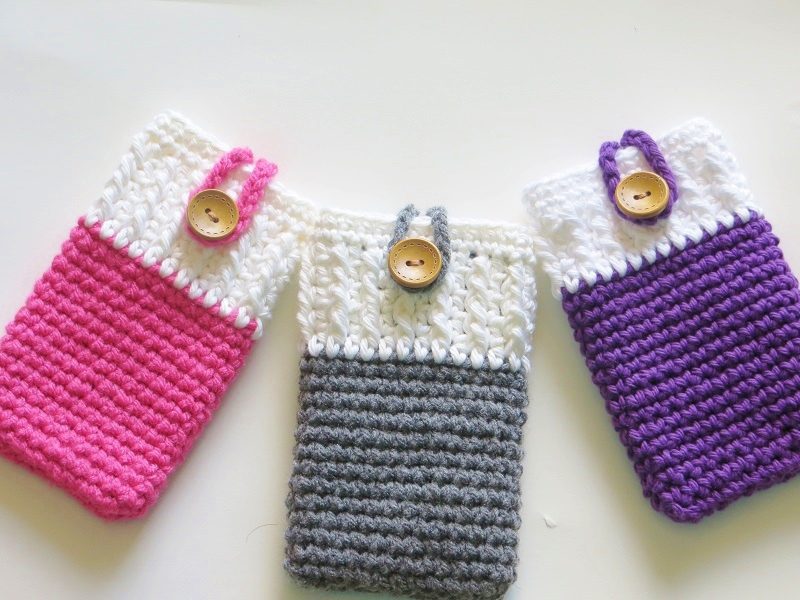 Whether you're looking for a simple tapestry-style cover or something more luxe and intricate, crocheting your mobile cover is an affordable and fun way to express yourself. There are numerous online tutorials detailing how to make a crochet mobile cover.
4. Make catnip bunnies for your kitty
If you love giving your kitty extra treats but don't want to spend money on expensive toys or food, you can make your catnip bunnies using yarn. Making catnip bunnies is a clever way to pique your kitty's interest and keep them amused.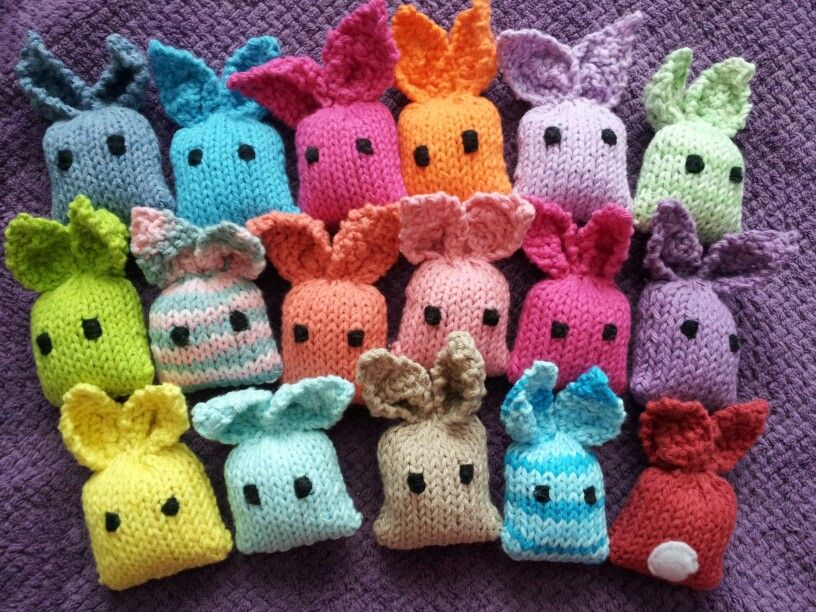 Start by cutting the yarn into three equal lengths and then make a small ball out of each length. After this, put them together to form a bunny shape and stuff catnip into the bunny. At last, tie the ends of the yarn together to make the toy more secure.
5. DIY yarn ball collage for wall decor
There's plenty of stuff one can do using yarn balls. You can use them for decorating your cards, making pom poms, in garlands and ornaments, and much more. But the best you can do is make a photo frame, combine colorful yarn balls, and put them on the frame.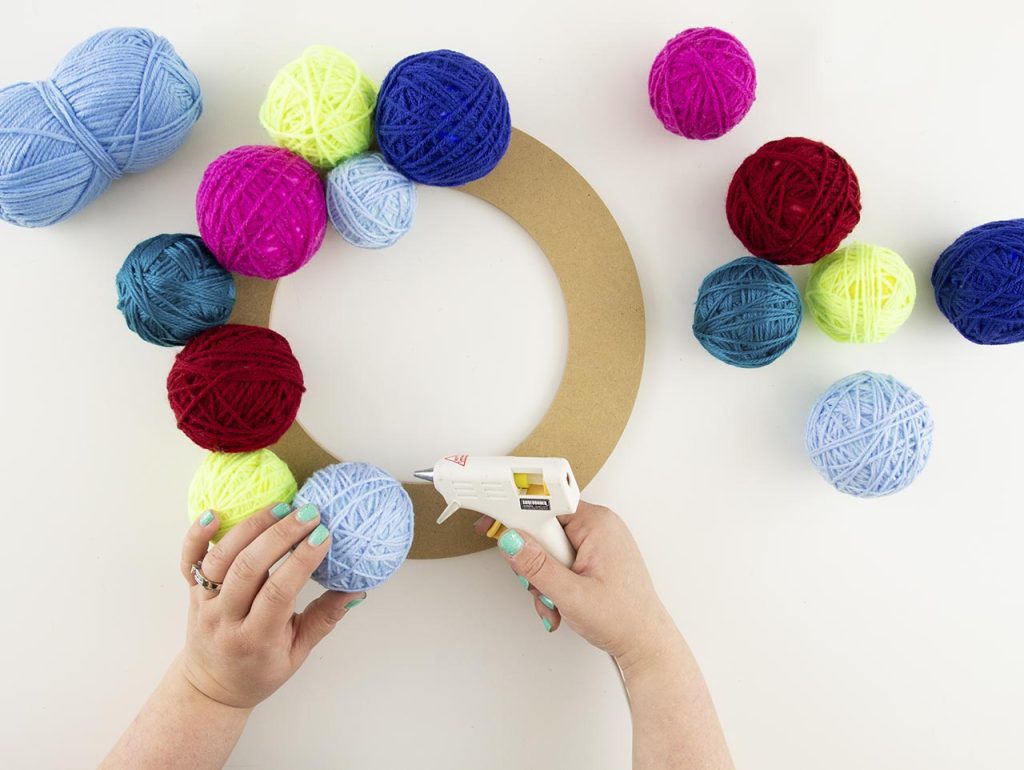 First, take yarn of different colors and make small balls with it. Once done, take a photo frame and start pasting those colorful balls one by one. After you finish placing the calls on the frame, you will have a beautiful yarn ball collage for your wall decor.
6. Make a spider web for Halloween
Halloween is all about scary and creepy decorations. So, there isn't anything better than making a crocheted spider web for the day. You can use any type of yarn to create the web, but be sure to use plenty of it so that it is sturdy.
These webs can be made in any size and pattern you like and add the perfect spooky touch to your Halloween party. To do this, you can take the help of YouTube tutorials that will give you a step-by-step guide.
7. Make flowers using yarn
You can create beautiful blooms with just a few simple stitches using yarn. Moreover, these flowers would be perfect for adding some pops of color to your home or wardrobe. So, if you use yarn here, you don't have to spend much buying flowers from the store.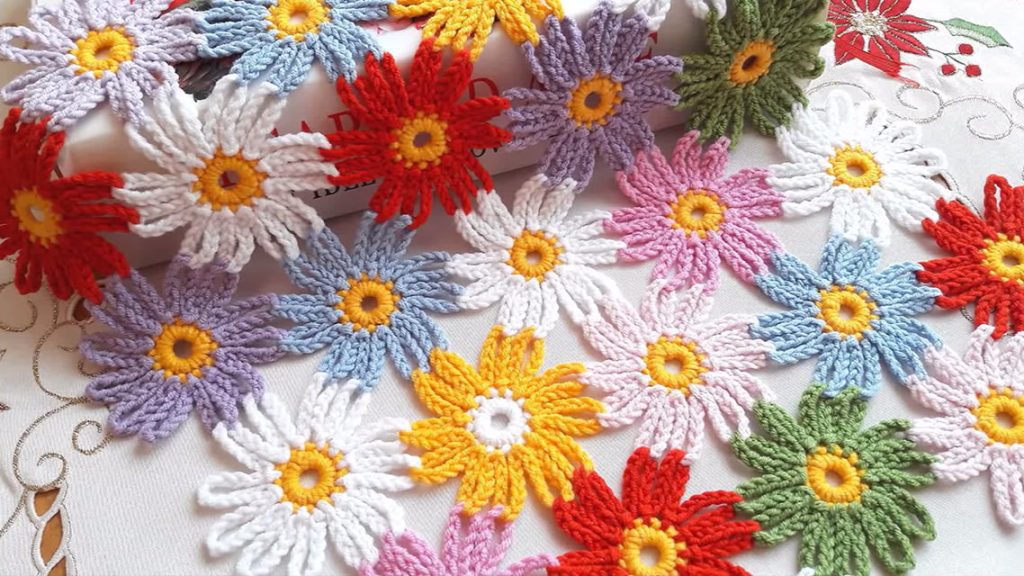 There are numerous types of crochet flowers that you can make, and the type of yarn you use is entirely up to you. You could use bright, beautiful shades of color or go with quiet neutrals in order to keep the flower pattern simple.
8. Keep your cup warm with yarn
These cup warmers will be a cozy addition to your daily routine. On top of being cute, it can also help keep your coffee warm for extended periods. All you need to do is crochet or knit a cover for your mug using yarn.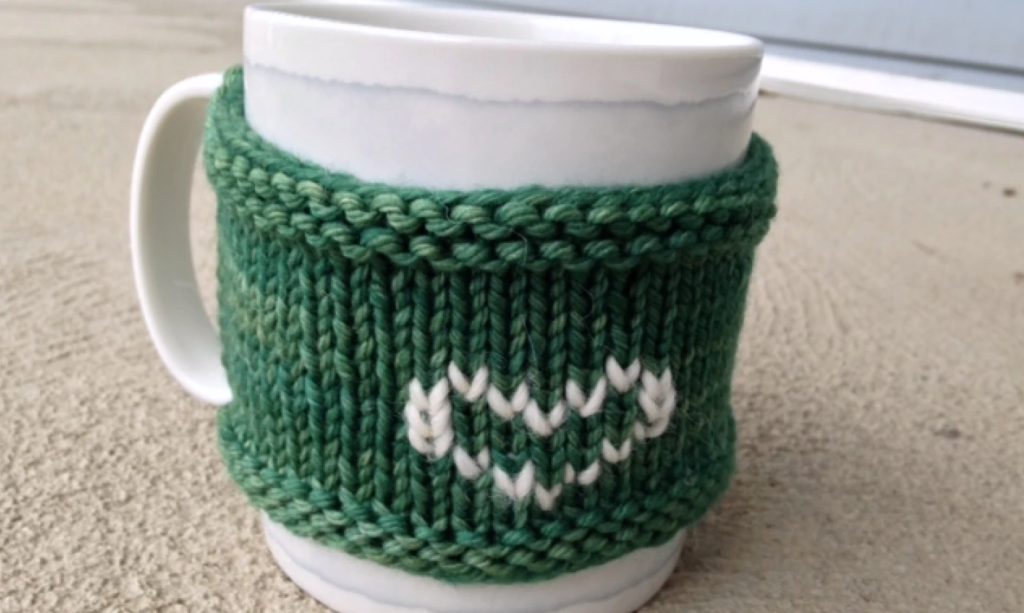 Some popular styles include cable knit designs or simple single-color patterns. If you want to try out your creative side, you could make a striped yarn cover or use different textures like polka dots or cashmere. This will also protect the mugs from scratches.
9. Decorate river rock with yarn covering
River rocks are a natural choice for adding a touch of texture and interest to any room in your home, but they can often be too plain or stationary-looking. Adding stylish knitted details like cables or lace will give them instant personality and wow your guests.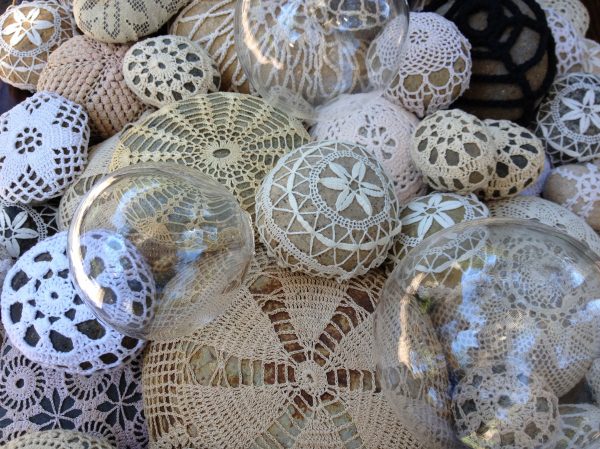 To start, you need some stones or river rocks of average size. Instead of painting them, you will knit a covering to make them look even more incredible and unique. Make plenty of them to make a corner in your home dedicated to river rocks.
10. How about a cute crocheted owl?
Wild owls are some of the most beautiful birds in the world, and crochet patterning lends itself well to this craft. You can create a customized owl using colors or patterns that you actually like. This will turn out to be adorable.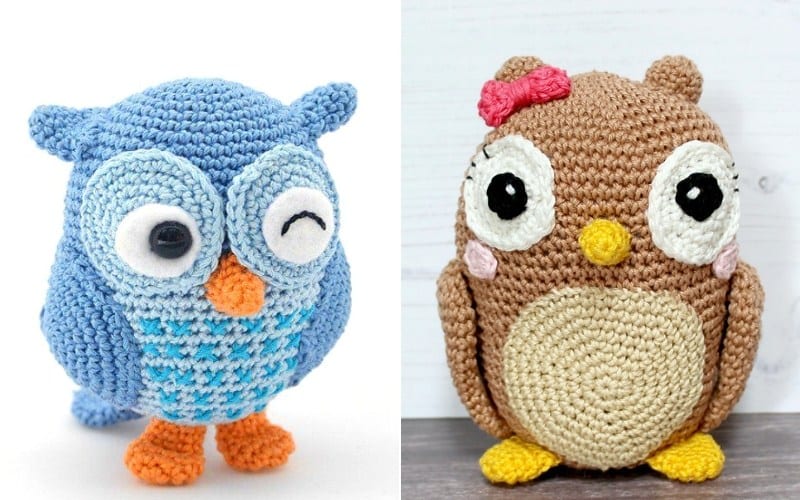 You can make these owls either for bright and cheerful holidays or for gritty and realistic edgy interior design. Apart from this, you can also use this crochet owl as a place mat or a holder for your needles at your home.
11. Go for a crochet mobile
A crochet mobile is a beautiful way to add some crochet fun and style to your room. You can keep it in your home, or you can give it to someone! There are many different crochet mobile patterns available online; you just have to pick one.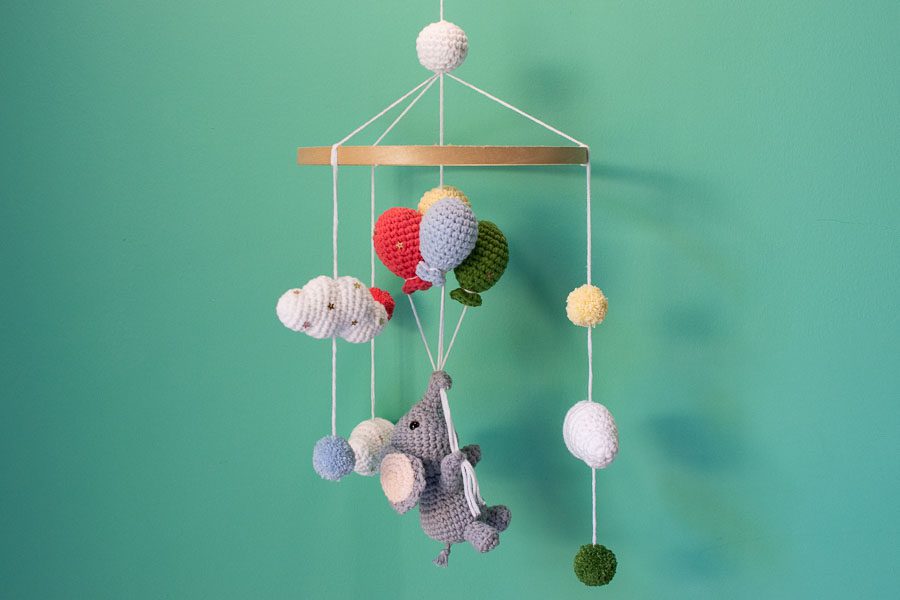 Crochet mobiles are becoming increasingly popular as decorators' ornaments. They add plenty of character to the room and can be personalized to fit any style. So, why buy these from the store and spend more money when you can easily make one at home?
12. Make a beautiful ring using yarn
Anyone who is fond of ornaments should try making a ring using yarn. This will turn out to be beautiful and unique from the rest of your jewelry. If you want something classy, go for one-color yarn, and for a funky style, you can use multicolor yarn to make a ring.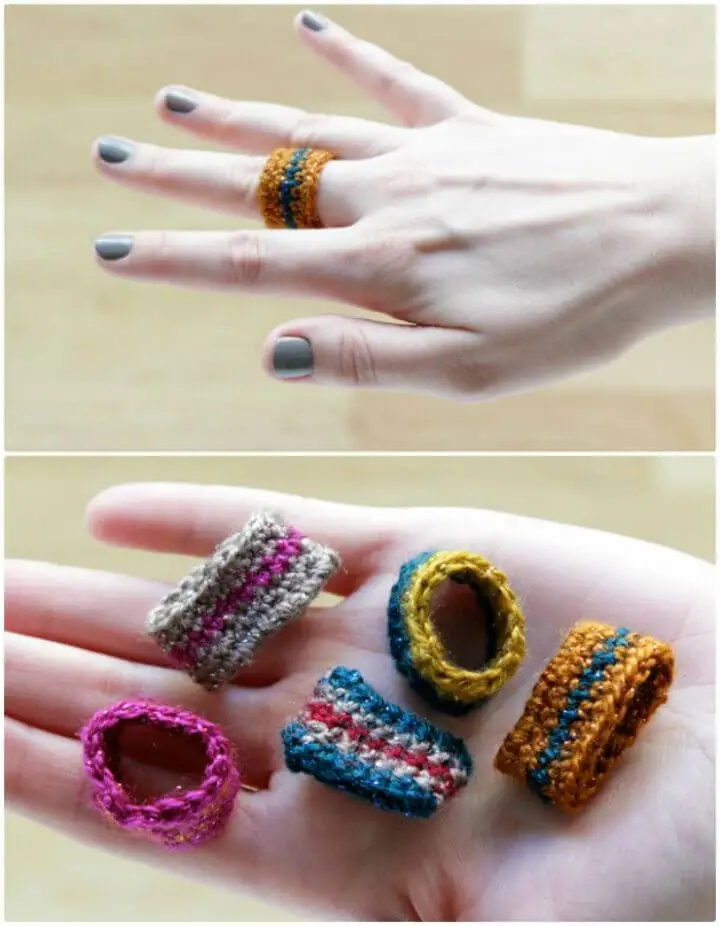 One of the most popular methods involved in making a ring is creating a loop with the yarn, then turning it into a ring either by weaving it in, through stitches, or by sewing it closed. You can also create unique rings using bead strings, embroidery floss, and more.
13. Turn leftover yarn into dishcloths
If you've got leftover yarn from your last knitting project, then you can make dishcloths at home. Regardless of how many of these items you currently possess, they're probably not enough. Instead of spending cash on them, make them yourself.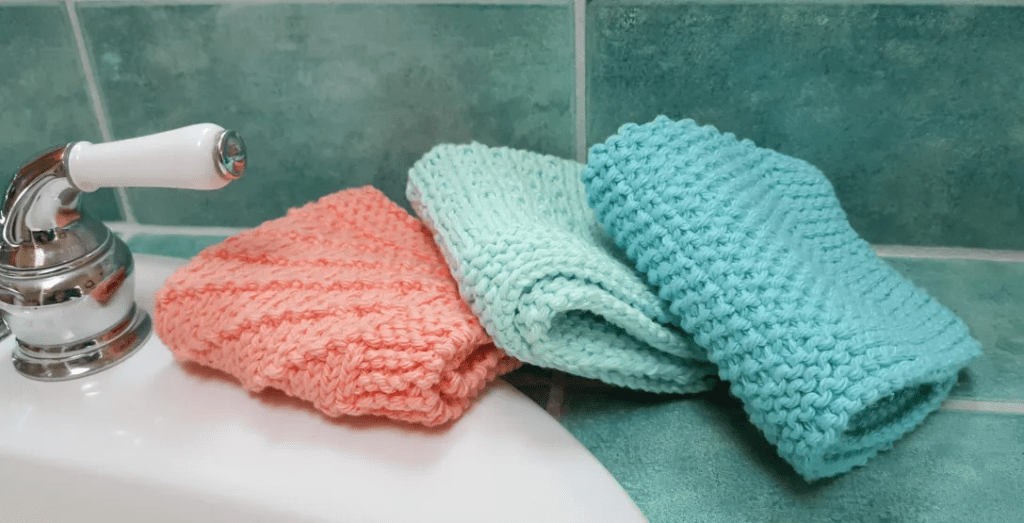 Also, don't forget to add hoops in dishcloths when you make them. That'll make it easier to hang them anywhere in the kitchen. Besides making them for yourself, you can even make them for a friend who spends a lot of time in the kitchen.
14. Crochet snowflake for Christmas
What could be more festive than a delicately crocheted snowflake on a delicate white yarn? Make your own crochet snowflake for Christmas this holiday season. Doing this will help you let you choose the color of your snowflake, and you can even make it according to your size preferences.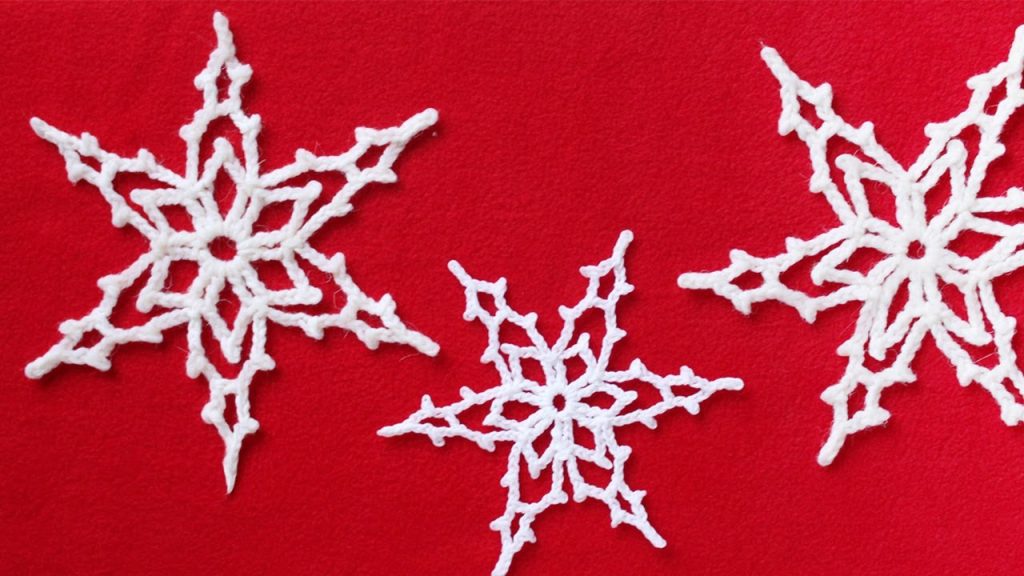 The pattern is simple to make, but be sure to use light-colored yarn for the best results. This will work as a decoration ornament for Christmas and can also be used as a gift to your loved ones. If you start crafting them now, you'll have them finished by Christmas morning!
15. You can crochet sea pennies
Crochet sea pennies are fun to show your love for the sea even when you're not on the coast! These crochet pendants are primarily made with blue and white yarn. However, you can go for colorful and descriptive yarn for an extra touch.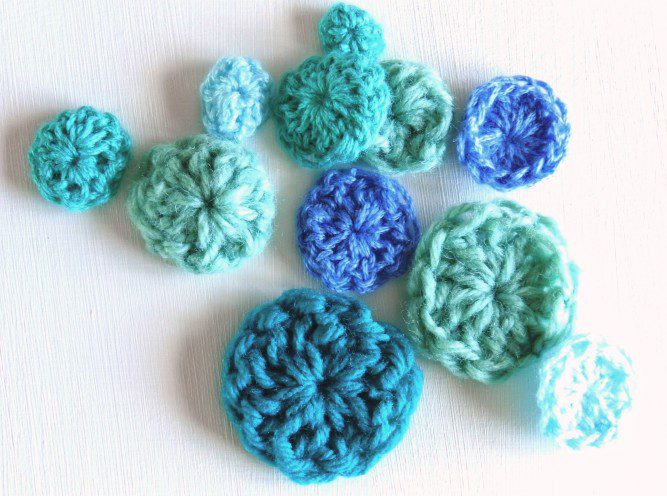 Sea pennies are perfect for making shawls, scarves, blankets, and more. If you are new to the crochet world, you can get help from a friend who is into crochet. Also, you can always use YouTube, which will guide you properly on sea pennies.
16. Bring colors to your pillow
If you're looking for an impressive manner to brighten your bedroom, consider making a colorful pillow. You can use any type of yarn to create the desired effect, and it's simple enough that you can do it with just a few supplies.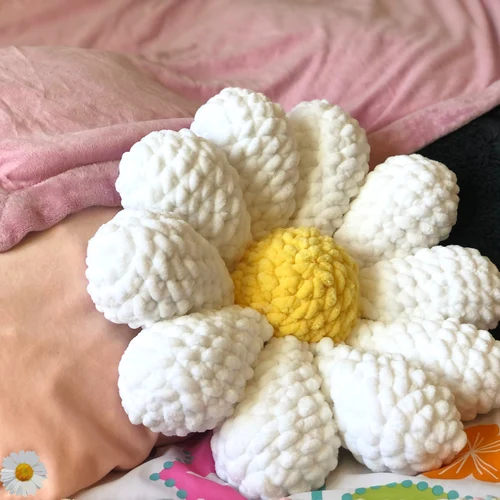 All you need is some yarn, a pillow, and brightly-colored embroidery floss. You don't have to spend money in stores as you will find all these items in your home. There is no specific rule for making your pillow cover; use your imagination and crochet technique.
17. Bouquet with yarn flowers
If you want a unique bouquet for your next event's decoration, try making a yarn floral bouquet. They're pretty, simple to make, and they don't cost a lot. Even if you lack crafting experience, you can make one of these.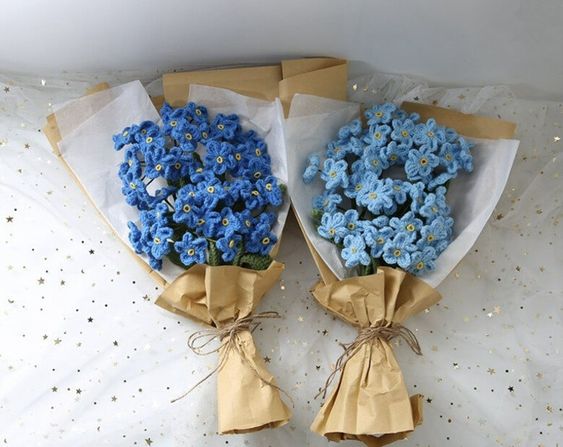 There are so many hues and designs to pick from. We just know you'll find the perfect one. You can either create a basic arrangement or an intricate design. Plus, this DIY is easily customized to fit your personality and style.
18. Make those adorable animal pom poms
Animal pom poms are a great option if you want to do a fun and colorful craft DIY with your kids! Not only can they be made with any type of yarn, but they also make great decorations for birthday parties or special events.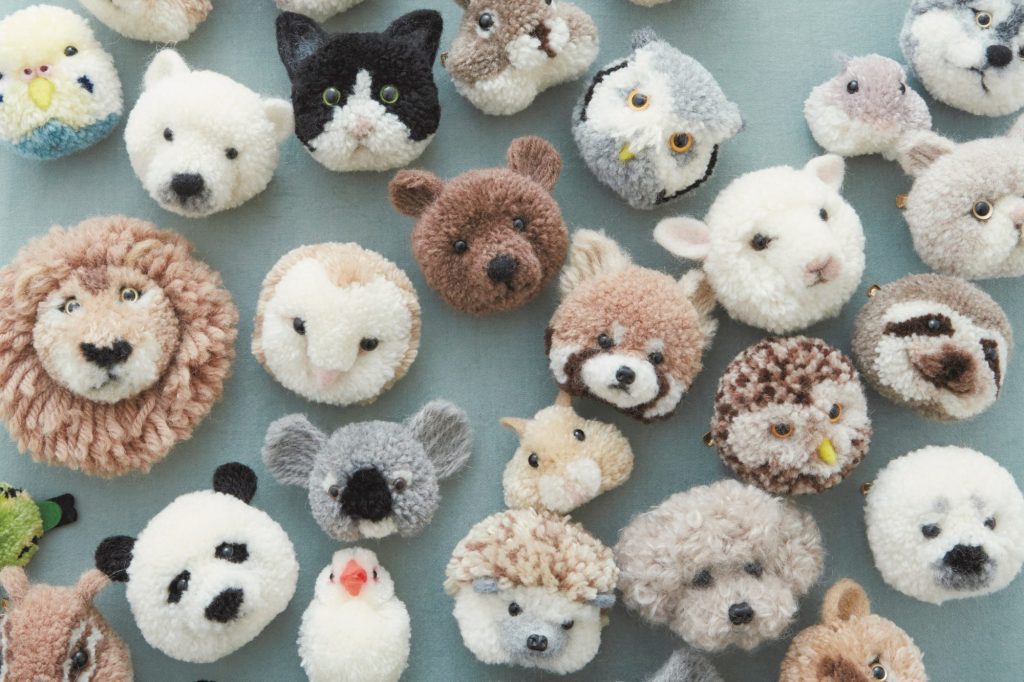 There's a simple process and technique to make these. And once you know about the basic process, you can easily make your animal pom poms. After you finish making them, you can use them to decorate a child's room or other rooms in the house.
19. Use the yarn for making party flags
You can use any colors or designs of yarn you like to make party flags. These flags are perfect for displaying on the buffet table or as decoration in your home. You can create flags of all shapes and sizes using the yarn.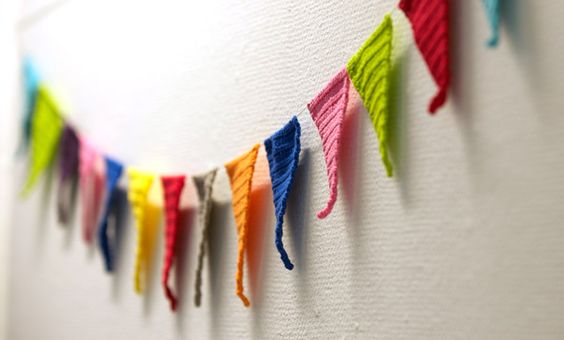 You can make a simple flag using basic crochet stitches or go all out with a more advanced design. No matter what route you choose, your flag will be stunningly beautiful and sure to bring excitement to your next get-together.
20. Make knitted hedgehogs for gifting
Now is the time if you're a knitter and have always wanted to create your own hedgehogs. With a simple crochet technique, you can do so. These cute plush creatures can be made with any type of yarn, and they're super easy to stitch together.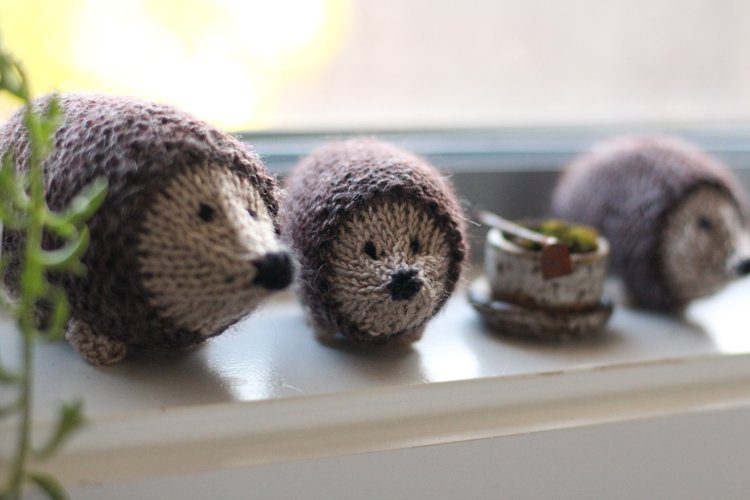 Not only are they super cute and cuddly, but they also make great stuffed toys for kids. So, whatever the reason to crochet them, consider giving somebody a knitted hedgehog as a thoughtful gift. The person will fall in love with these cuties.
21. Knitted socks for your chair's leg
Knitting is a great way to use leftover yarn, and making something special for your chair is especially fun. So, if you have heard about chair leg protectors, you know how important it is for your furniture to have protection.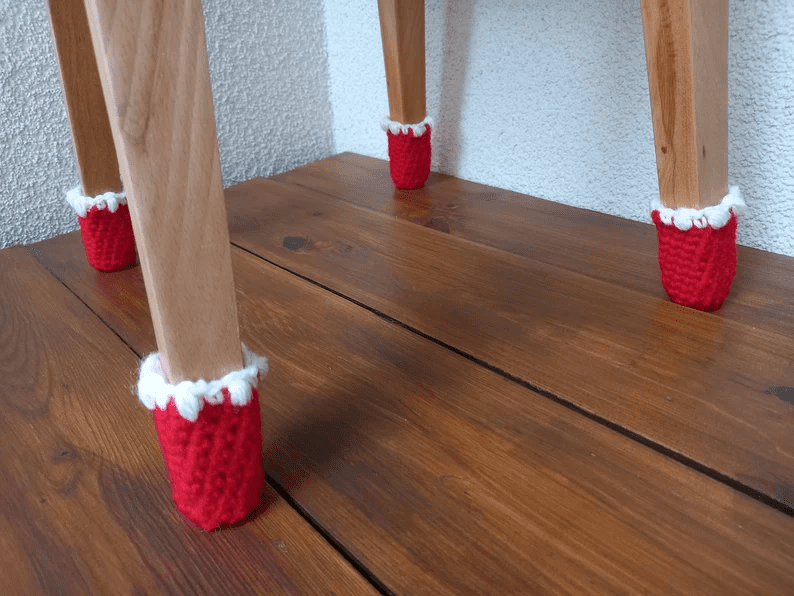 These knitted protectors help keep your chair's leg safe from getting scratched or dirty while you're sitting in your chair. You can go basic with your protectors or even add fun to these with extra colors and creativity. It all depends on you.
22. Give a try to hot air balloons
In case you're trying to find ideas to use that leftover yarn, we have a great suggestion for you. Try making hot air balloons using the yarn. These will for sure look unique and beautiful. Moreover, you don't have to buy a decor piece from the store.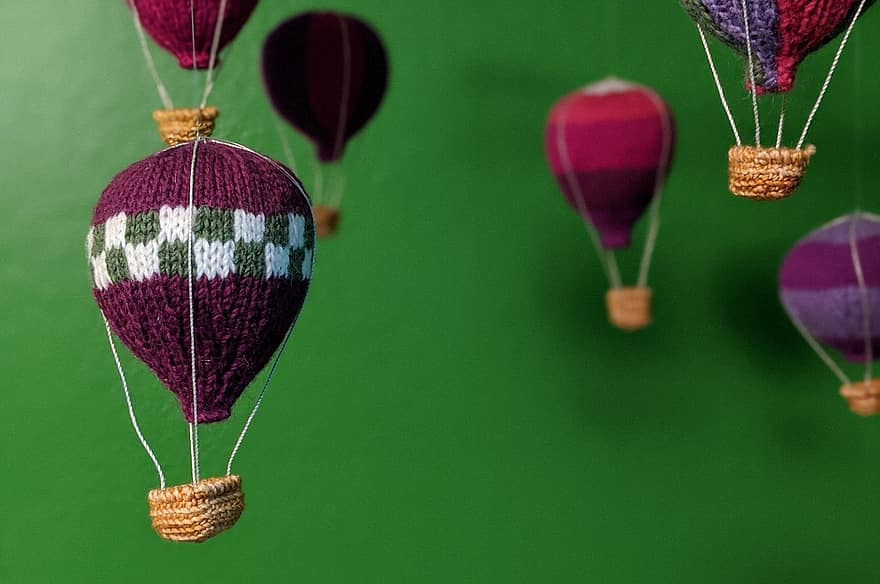 Depending on what you like, you can go with pastel yarn or bright colors. Once you make these pretty little hot air balloons, place them as a wall or ceiling hanging in your kid's or your room. Do try this project, and you'll love the results.
23. Crochet bows for wrapping
Crochet bows are an excellent accessory for any dress or outfit and work as a perfect gift-wrapping accessory. Apart from that, you can use crochet bows as hair accessories. No matter how you use these bows, they will enhance the beauty of whatever you're using them on.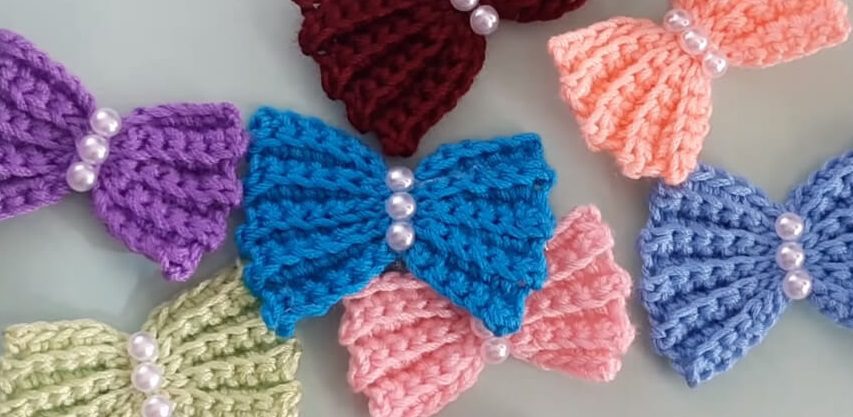 The best part is that the crochet bows are easy to make. All you need is basic crochet skills and a few supplies, like a crocheting hook and yarn. You can make your patterns if you want or try out some trendy bow designs.
24. Crocheted pen holders
If you are someone who likes to keep your pens organized and within reach, there's no need to carry a separate pen holder around. You simply need some leftover yarn and can make yourself a cute portable pen holder to keep in one place.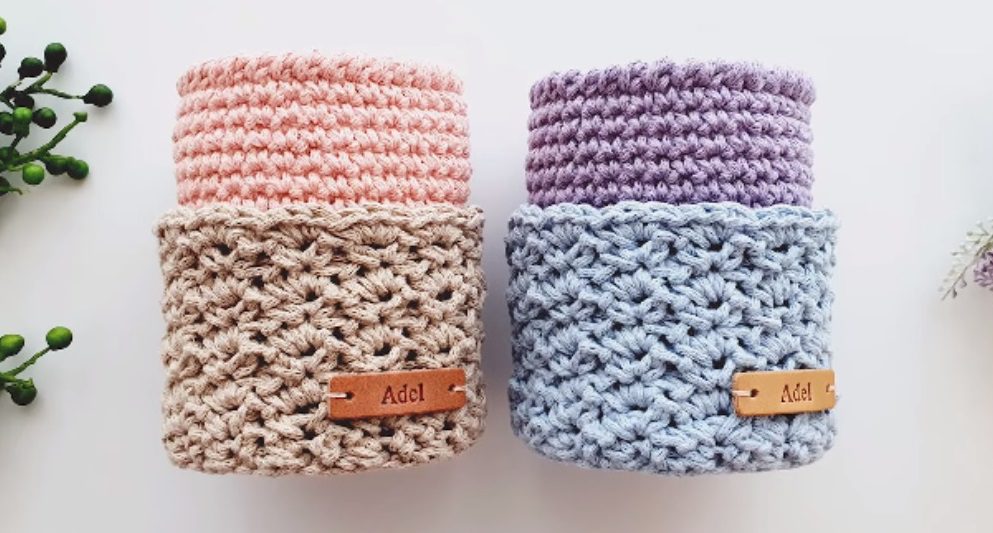 Crocheted pen holders make perfect gifts for anyone who needs a place to store their pens. Also, they work as a stylish way to embellish a desk or your workspace. How nice is it that you don't even have to spend a lot on this?
25. Drape your ice cream cup with a yarn cover
You can drape your ice cream cup with a yarn cover to create a unique and stylish dessert. Or you can even use this to cover the cup if the ice cream is cold. With this, the chances of ice cream slipping off your hands will also decrease.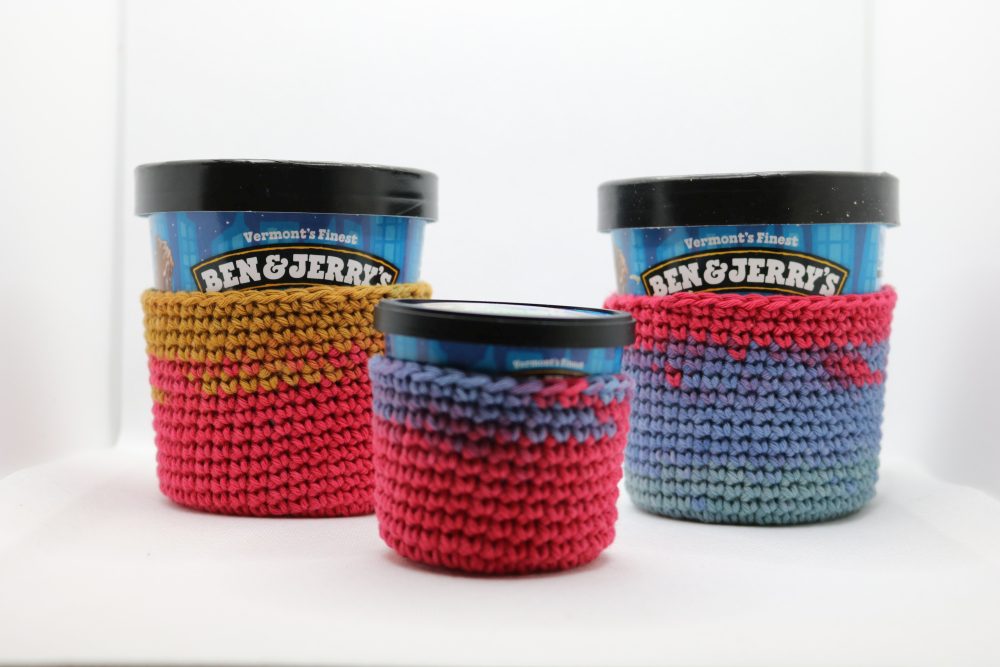 First, take some leftover yarn, measure the size of your container, and keep the yarn slightly longer than the circumference of the container. Then, loop one end of the yarn around the edge of your container and tie it off. Now, drape the cozy around the container, and tuck in any loose bits.
26. Yarn can clean your keyboard
In case you are looking for a way to keep your keyboard clean and free of dust, look no further than a yarn keyboard duster. This handy tool is easy to use and can help you keep your keyboard looking fresh and new.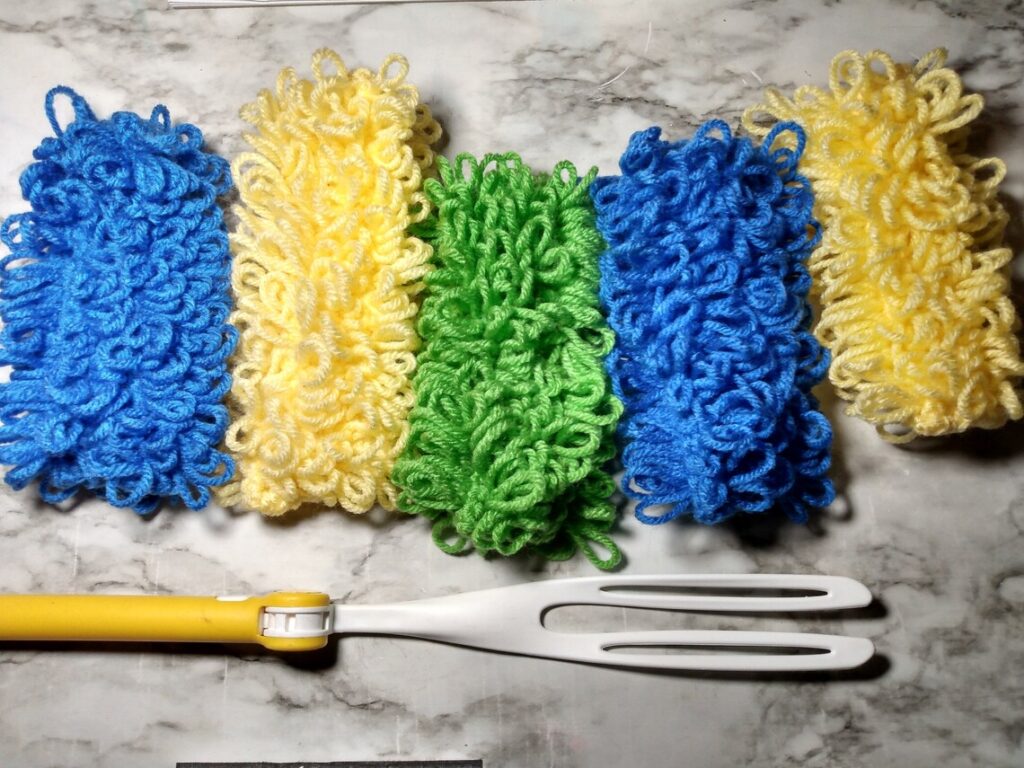 With this project, you don't have to worry about buying a duster from the store. To use the duster, hold it over the key area you want to clean. The duster will expel dust and debris, which you can easily brush away.
27. Crochet basic bookmarks
Crochet basic bookmarks are a great way to track your progress while reading. They can be made in just a few simple steps, and with the help of some inexpensive yarn, you'll have a complete basic bookmark in no time at all.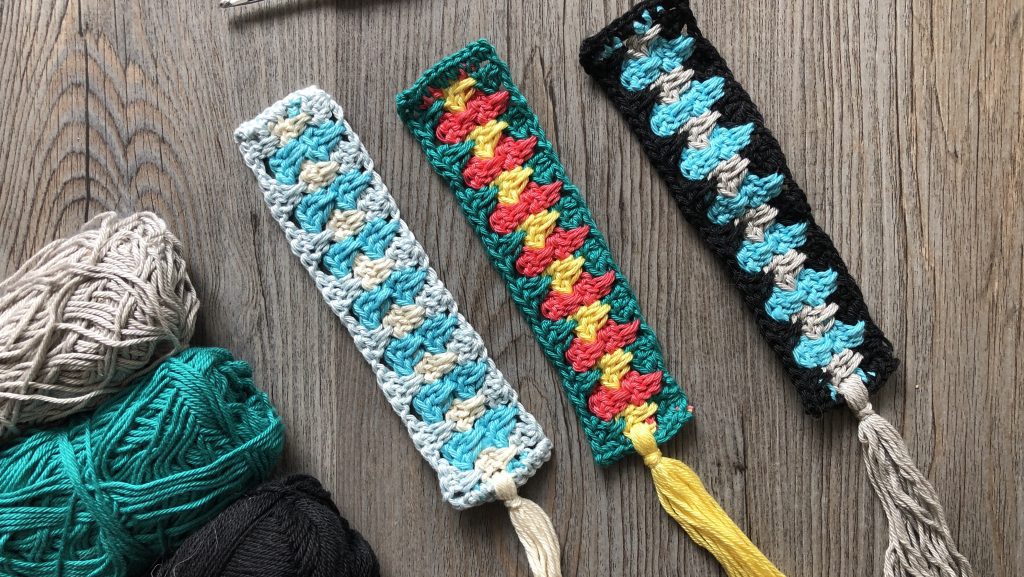 If you have already got your hands on the crochet technique, you'll be able to make it in an hour or so. However, if you are new to crafting, you can find lots of tutorials on social media. This craft is perfect for giving a new purpose to any leftover yarn.
28. What about adorable finger puppets?
Making finger puppets using yarn is a great way to entertain your children. You can make them based on any character or story you want, and they are perfect for downtime. If you're just starting, it's probably a good idea to start with simpler puppets.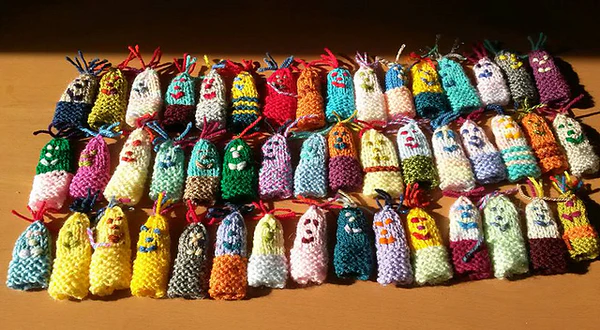 For example, you could make a simple puppet that is just a head and a body. Then, as you become more proficient, you can try making more complicated puppets, such as ones that have arms and legs. And you'll have your finger puppets that will look adorable.
29. Colorful baskets made of yarn
Making colorful yarn baskets is a fun and easy way to add flair to your knitting projects. It is a perfect addition to any home décor, and these colorful baskets are sure to bring a splash of color to your room.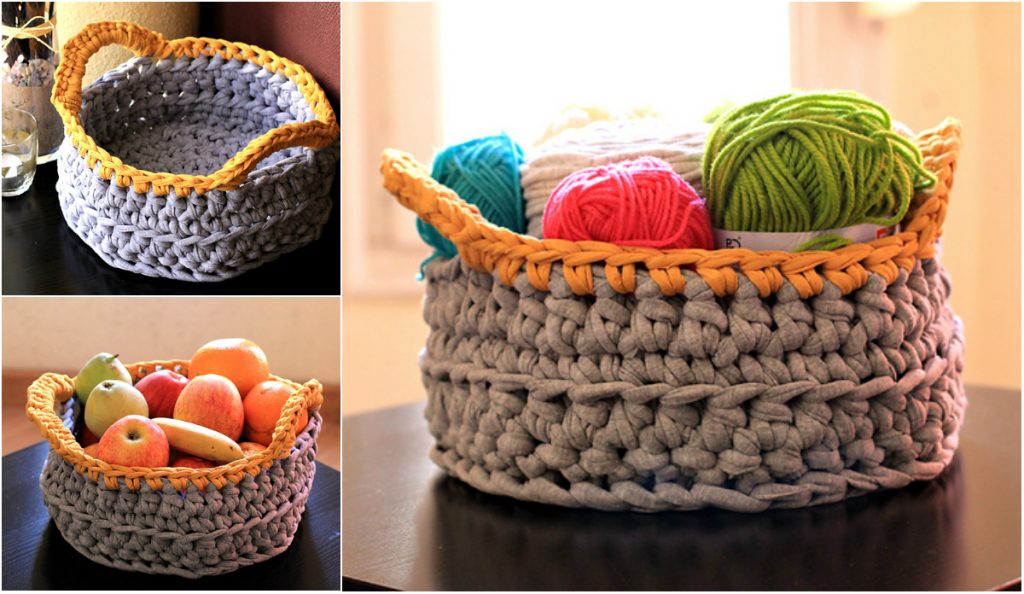 Whether you're looking for a playful basket to hold your yarns or a traditional one to stash your needles and other knitting supplies, these would be great additions to your collection. They're easy enough to make and just require a bit of creativity and craftsmanship.
30. Crocheted coasters using leftover yarn
There are many different ways to crochet coasters. You can use the traditional slip knot method or the loop stitch method. The slip knot method is more common, but the loop stitch method produces nicer results. Once you choose the technique, select the size.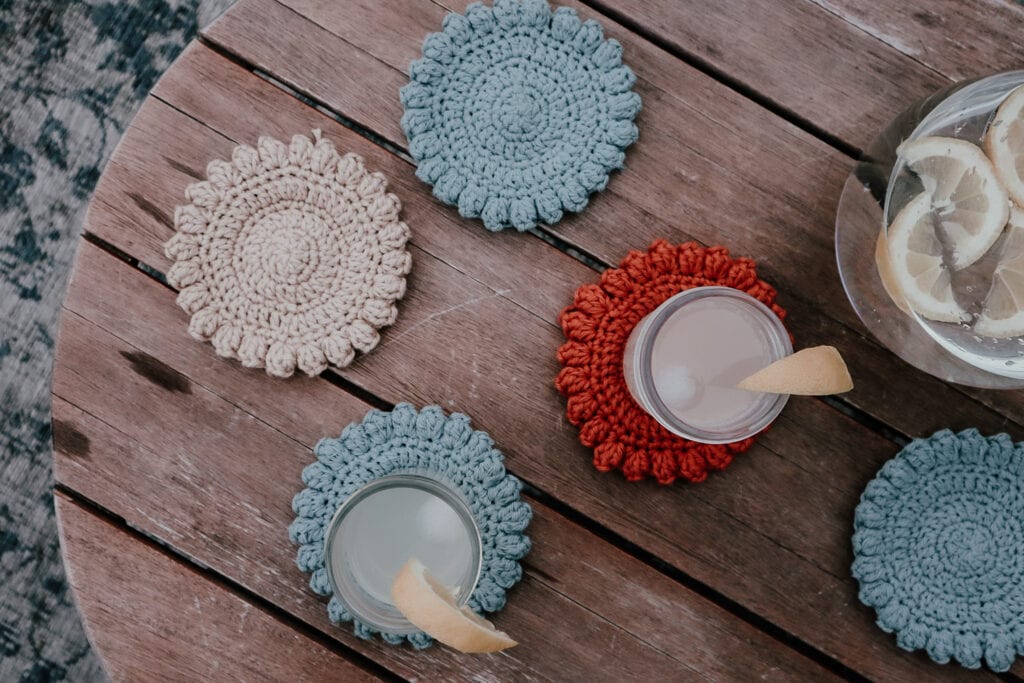 Crocheted coasters are a popular item and make a great gift too. Not only do they look pretty, but they're also functional, as they keep your drink from sliding off the coaster. There are a lot of different crochet patterns for coasters that you can choose from.
31. Cover your pen stand with yarn work
Are you looking to jazz up your pen stand but don't want to spend a fortune? We have got your back covered. You can use the old yarn that you are left with after your mother knitted your sweater or a muffler.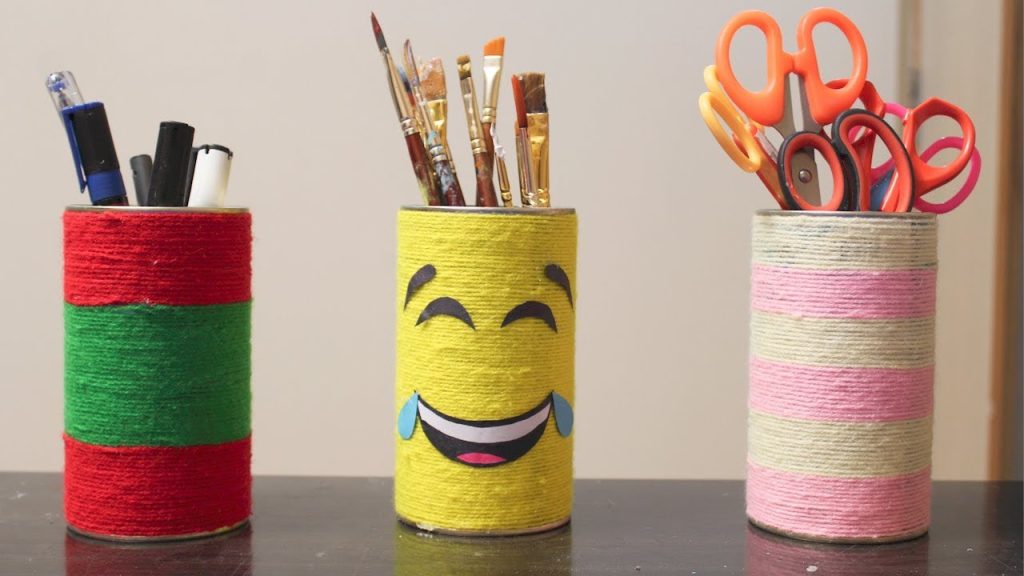 This accessory not only looks chic and modern, but it also keeps your pens safe and organized. Not to mention that it's easy to put on and take off, so you can change up your look as needed. Pick up a yarn cover for a pen stand today!
32. Make curtain ties
Do you love the look of curtains that are tied together using yarn? Well, now you can create this look at your own home with curtain ties. These ties are easy to make and add a touch of sophistication to any room.
They're affordable and available in many different colors and patterns, so you can find the perfect match for your décor. If you're worried about how tying your curtains with yarn will affect their appearance, don't be. A well-made curtain tie will look beautiful no matter what.
33. Boot liners
So you've decided to give boot liners a try! Wonderful decision. But what do you do after deciding on the style and color of your liner? Well, one of the best things to do is to yarn them. This creates a virtually invisible seam that will help keep your boots looking new longer.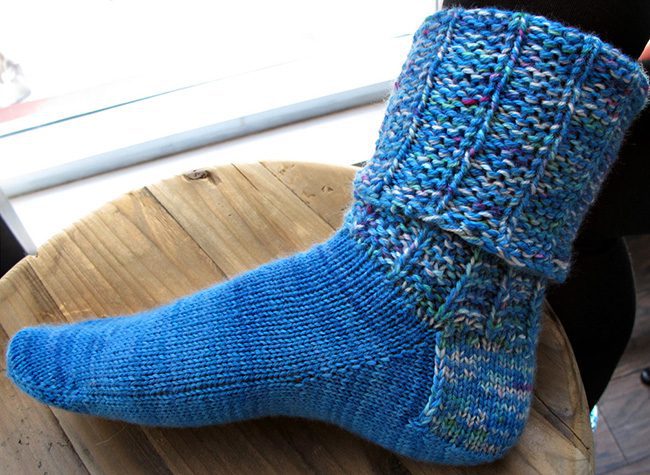 One of the most important things to keep in mind is the fiber content you choose to make boot liners. Yarn with a high cotton content will create a more durable liner, while yarn with a higher wool content will be softer and provide extra warmth.
34. Yarn card holder
Making a card holder out of yarn is a great way to use some extra yarn. You can make one for yourself or give one as a gift. You may work with any type of yarn, and the resulting holder will be lightweight and comfortable to hold.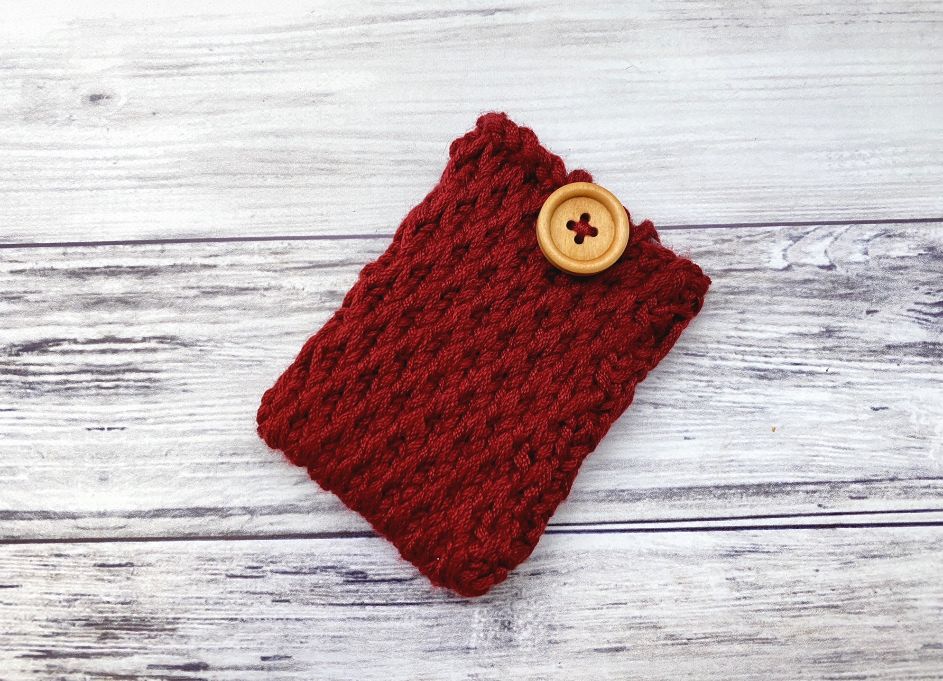 All you need is basic crochet skills and time to create your own perfect holder. You can choose from a wide variety of designs and materials, so there's sure to be one that fits your style. With this, your DIY card holder will last a long time.
35. Crochet daisy squares
Crochet daisy squares are a great way to use your leftover yarn and create pretty pieces to use in various knitted things. They're also perfect for using up scraps of yarn, so you can always have some stock up on yarn before starting these crochet daisy squares!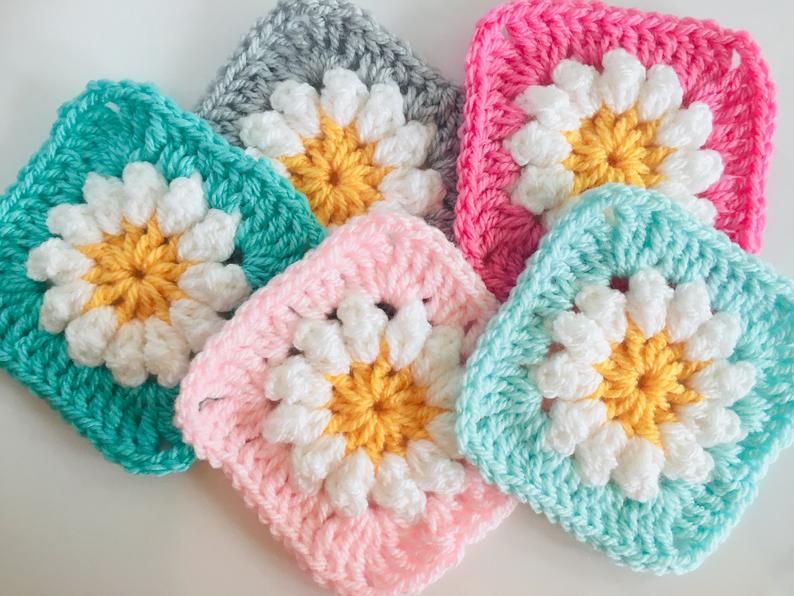 They are the best for blankets, pillows, afghans, or just about anything else you can think of. All you need is some crochet basics and some time to create these sweet little squares, and you will have the perfect daisy squares for your future use.
36. Make pincushions with yarn
There isn't anything better to store pins than a pincushion. For this project, you need some leftover yarn and a crochet needle. The best thing about making a pincushion is that you do not necessarily need to crochet it. You can make a ball using different colored yarn, and you are done.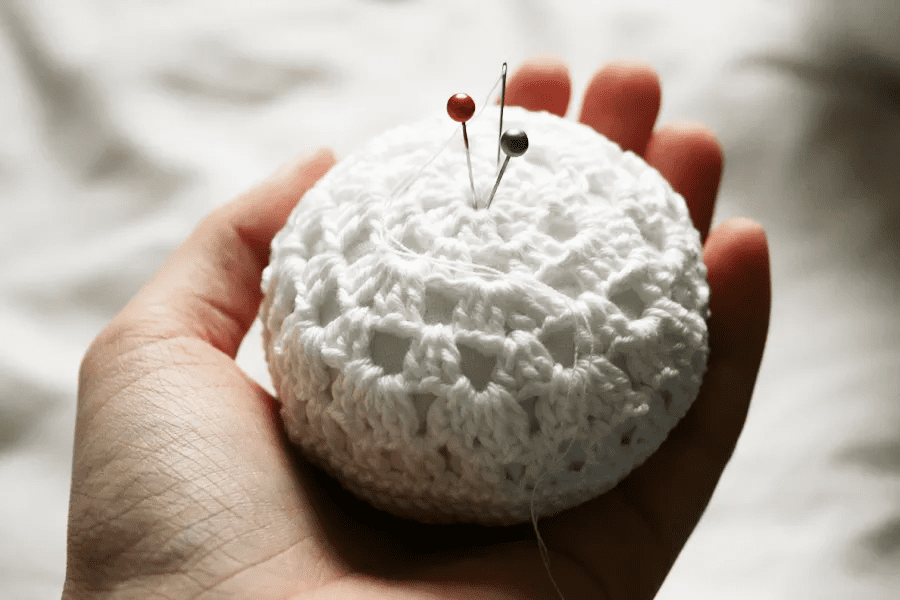 You can make different pincushions, including ones that feature fantastical animals, geometric designs, or whimsical characters. Some materials you'll need to make your pincushions include pins, cloth, batting, and yarn. Using these, you can develop a beautiful pincushion that will help you store all your pins.
37. Crochet your baskets using yarn
Crochet baskets will only require your crochet skills, and they're perfect for holding all sorts of goodies. You can make them as simple or intricate as you like. To make your baskets look more elegant, you must work with light-colored yarn here.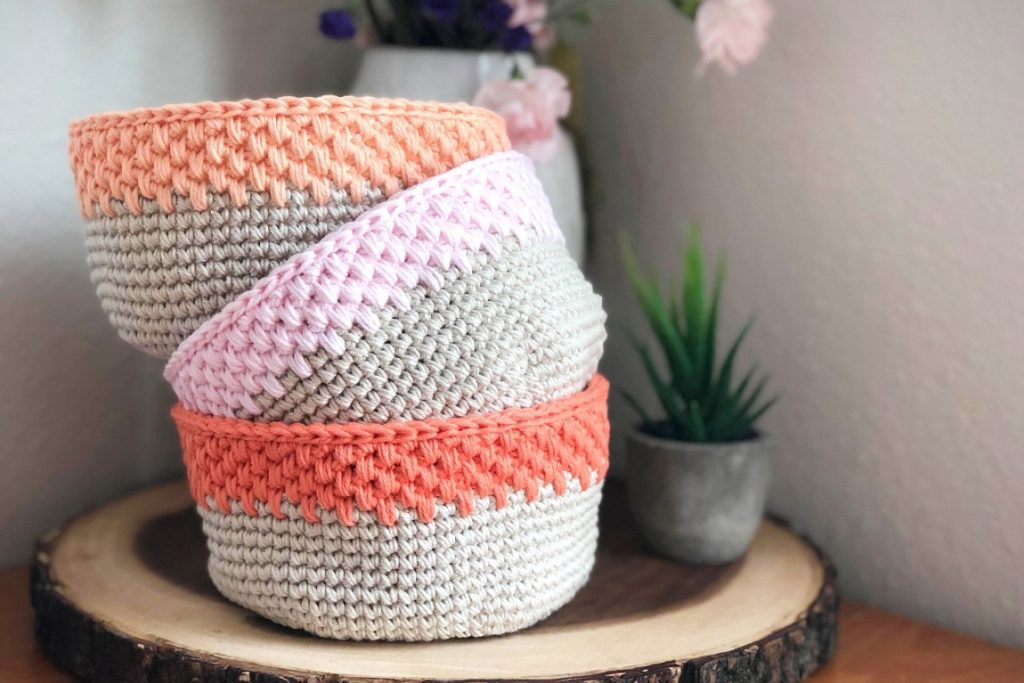 You can use numerous crochet techniques to crochet baskets, and the possibilities are endless. Some of the most common techniques used to crochet baskets are single crochet, double crochet, and treble crochet. Each of these techniques has its specific pattern that can be worked in a variety of ways.
38. You can crochet your hangers
You can crochet your cloth hangers with yarn. This crochet work is both intricate and fun, and you'll be able to proudly display your latest crochet masterpiece on your closet door once it's complete. With this, your wardrobe will look more aesthetic.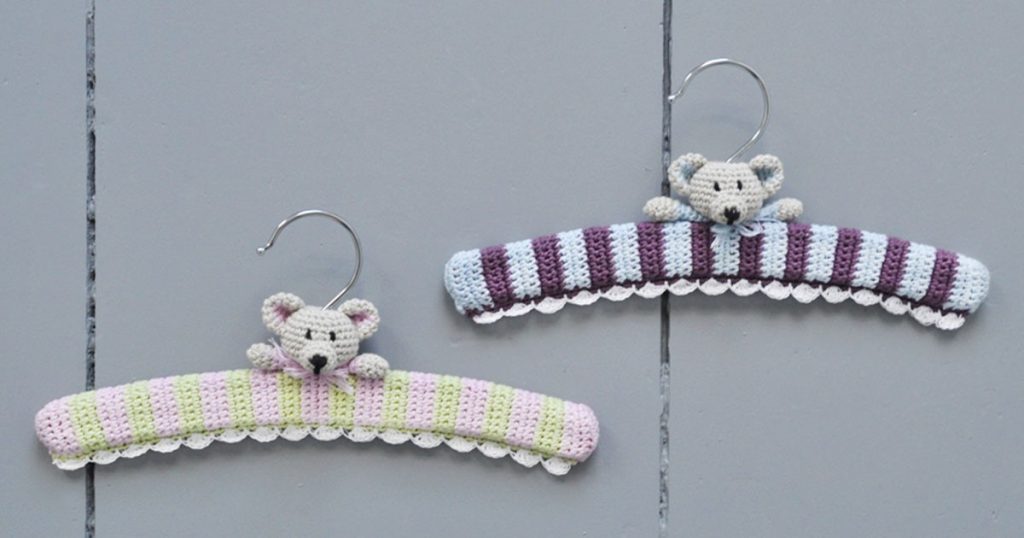 Some people prefer traditional hooks, while others prefer the loops method for hangers. There are also holders with curves so that the yarn doesn't slip off easily, and even hooks with built-in magnets so that they can hang near your ironing board without taking up space.
39. Make your bracelets and necklaces using yarn
If you are looking for a way to add some extra pizzazz to your wardrobe, how about making some gorgeous bracelets and necklaces using yarn? These crafty bracelets and necklaces are not only beautiful, but they're also extremely easy to make.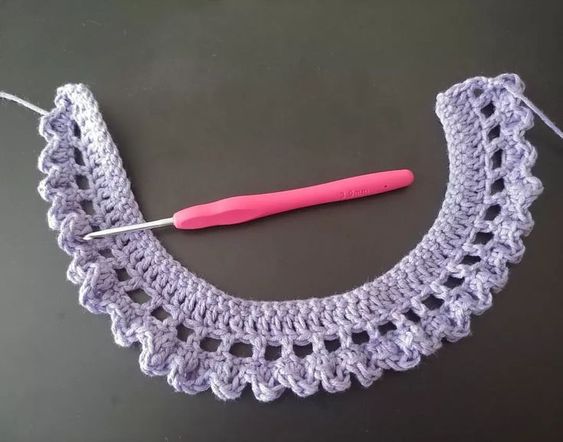 Whether you want to create brightly colored pieces or simple designs, there are plenty of patterns and tutorials out there to help you get started. This is a great way to add enhancement to your outfits and use your creative imagination to DIY accessories.
40. Create a clock covering using yarn
You can give your wall clock a makeover by making a yarn cover for it. This will help you to make your clock look more beautiful. Also, it will act as a protective covering for the item, and you don't have to worry about the clock getting dirty or damaged.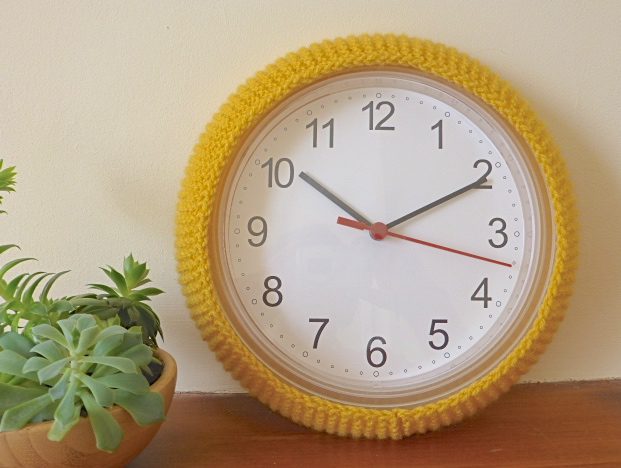 You can use different colors, designs, or motifs to create a unique cover for your clock. You can also choose to make a large or small clock covering. Experiment until you find the design and color combination that you love most.
41. Carrier for water bottles
Holding your bottle in your hand or adjusting it in your bag sometimes gets difficult. So, to make it easy for you to carry the water bottle, we have a solution. You need some leftover yarn and a proper guide on how you can make a water bottle carrier.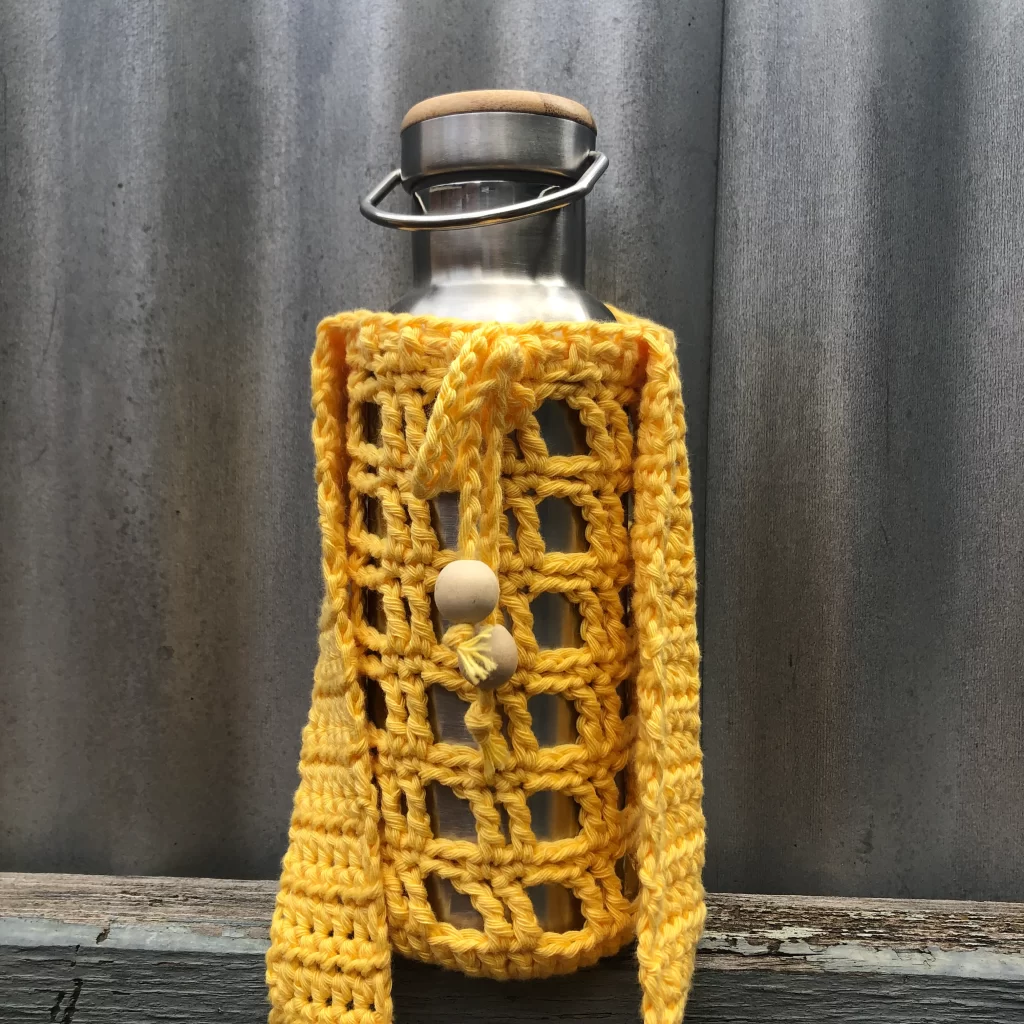 This versatile holder can hold almost any water bottle, making it the perfect accessory for on-the-go drinking. Made from lightweight yarn, this carrier is also easy to carry around. Whether you're on a morning walk or planning an afternoon picnic, the yarn carrier will make it easy for you to carry your bottle.
42. Go for colorful lanterns
What would a festival be without colorful lanterns? These light fixtures are sure to impress with their vibrant colors and beautiful designs. Yarn is a great option for creating these decorations, as it offers a lot of control over the final product.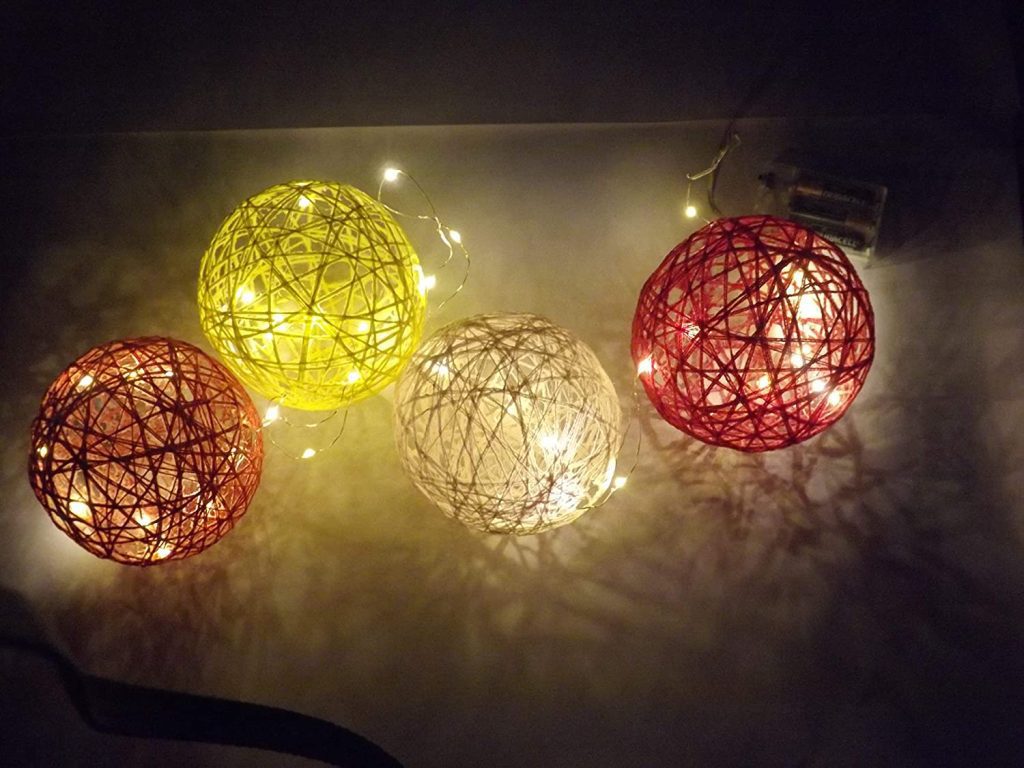 You can use bright-colored yarn to make your lanterns look more attractive when you turn them on. Do keep in mind that your lantern will give out the exact light effect of the yarn color you use. This means that you can go for both light and bright colors.
43. Colorful tassels
You can use tassels if you want your accessories, outfits, or decor items to look more beautiful. These thin pieces of yarn can be attached to articles of clothing in many different ways, adding a splash of color and brightness.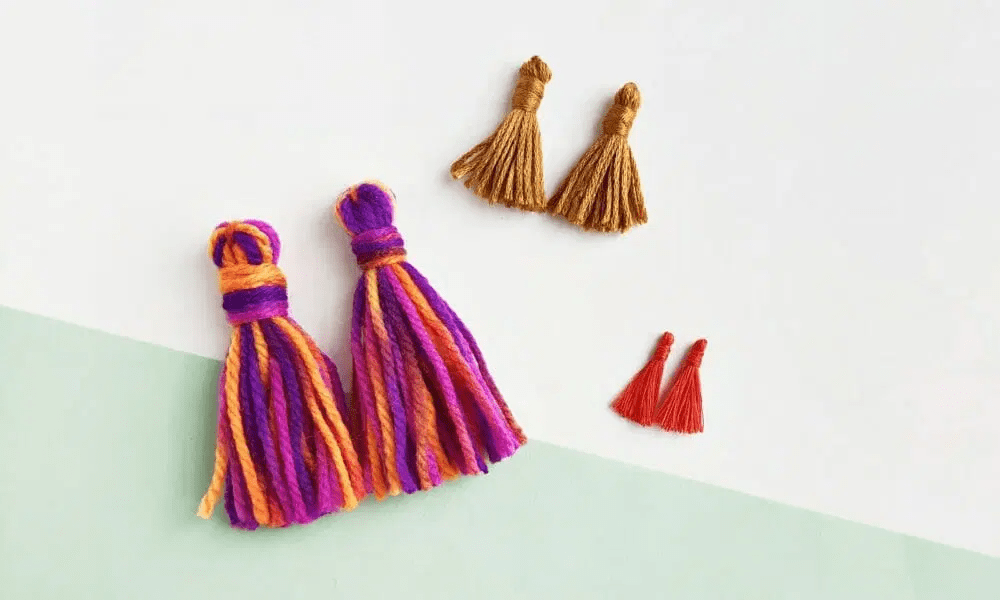 To start, you'll need some brightly-colored yarn. You can use traditional yarns like cotton or wool and synthetic materials like polyester or acrylic. If you want your tassels to be particularly colorful, you can also include brightly-colored fibers like floss or ribbon in your project.
44. Whimsical sculpture for kids
Kids love whimsical sculptures, and these colorful yarn sculptures make a perfect way to spark their imaginations. With different colors, textures, and shapes, there's something for everyone to enjoy. Moreover, they're easy enough for even the youngest artists to create on their own.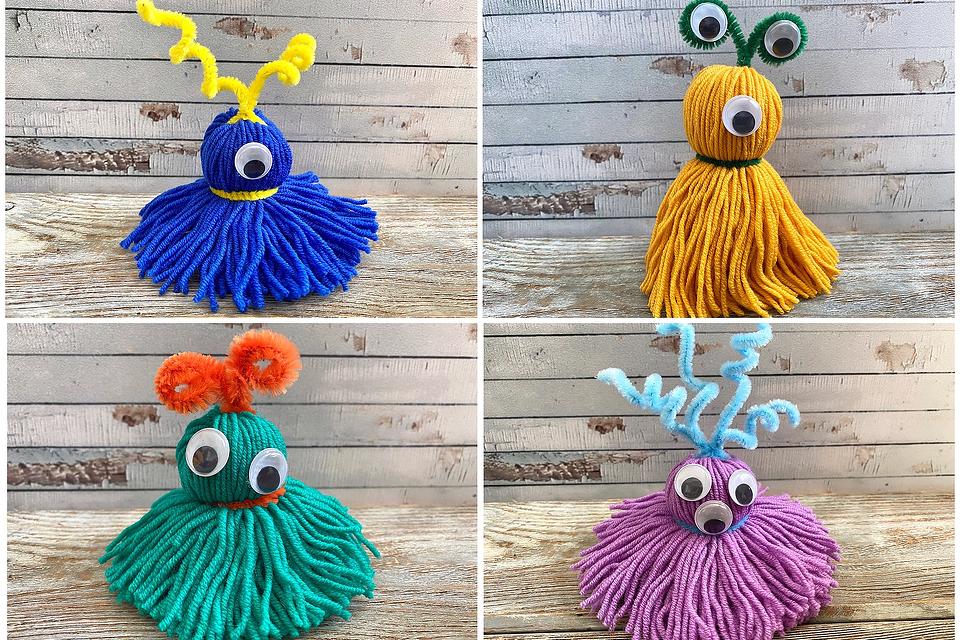 When it comes to materials, you don't need anything especially rare or expensive to create delightful sculptures with yarn. A variety of mediums, such as pencil lead, paintbrushes, thick cotton thread, or even hollow wire, are enough to make whimsical sculptures.
45. Xmas ball ornaments
For this season, you can spruce up your Christmas tree using ornaments made of leftover yarn. These ornaments are exceedingly fun and easy to make. All you need is some craft supplies, a ball of yarn, and a pair of scissors.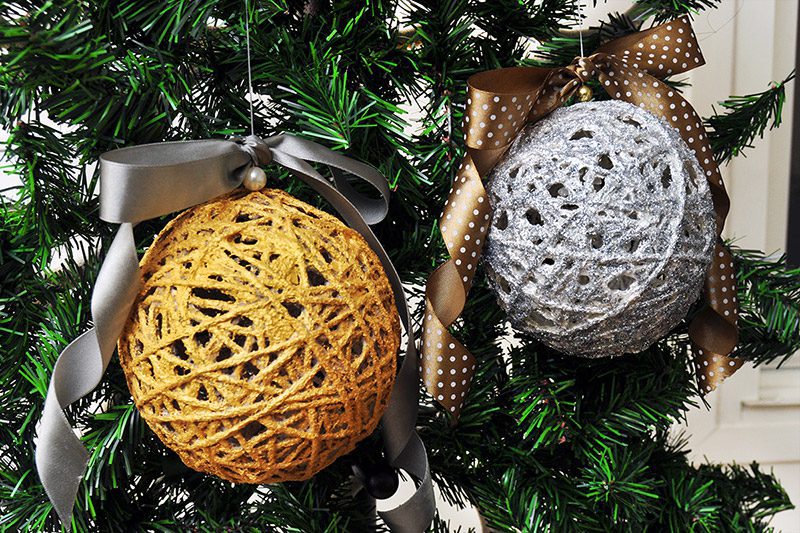 This unique and stylish way to decorate is sure to add a ton of character to your ornaments. You may use the yarn of your choice, be it knitted, crocheted, or whatever. Plus, there are many different ways to create beautiful ornaments, which means you can get creative.