How To Brighten Your Kitchen With These Cabinet Painting Ideas
By Goodness M May 17, 2021
---
Cabinets are vital in the appearance of our kitchen. By painting them, our cabinets contribute to creating a beautiful kitchen. So if your cabinets develop an undesirable look or are out of style, paint has a unique way of renewing them. The fresh smell of paint announces a brand new beginning. Also, paint is an inexpensive way of rejuvenating our cabinet as compared to installing new ones.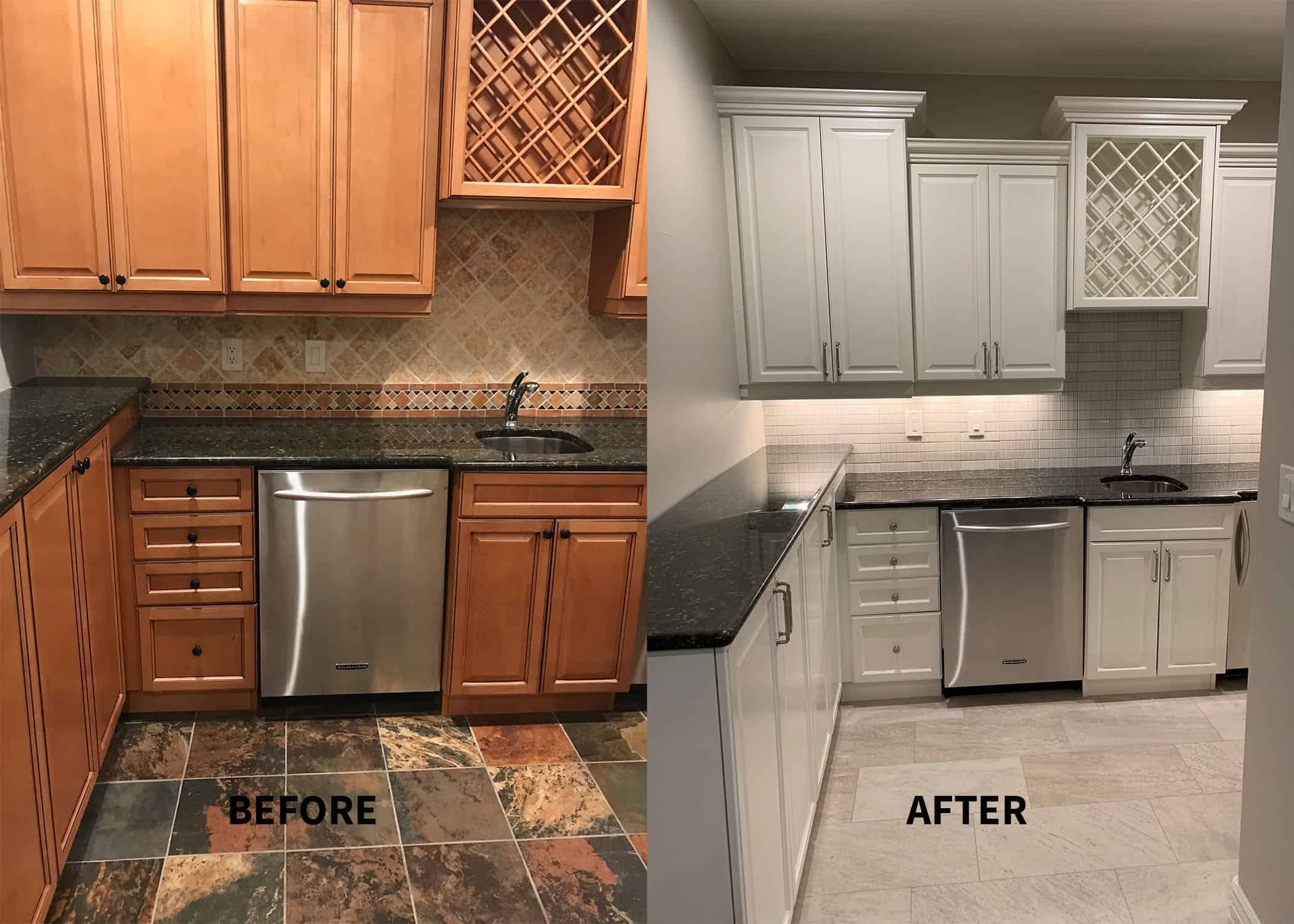 Before starting painting, we must determine whether our cabinets can properly absorb paint. If our cabinet is made of wood veneers, wood, and metal, it can be painted. There are two methods of painting that we can choose from. These are spray painting and brush painting.
Spraying produces a smoother and cleaner finish. That is why it is suitable for cabinets with intricate designs and reused panels. Spray painting can be messy. We need to cover every area in our kitchen, including doorways.
However, if you have simple cabinet designs, a paintbrush can be used. In achieving a smoother finish, sanding can be done after each coat of paint. In addition, the inside of the cabinet boxes is painted using a small foam roller brush.

Color has the power to produce an attractive-looking kitchen. Therefore, you have to choose it wisely. When we blend our colors correctly with the existing ones, we produce a magnificent spectacle. In a kitchen with many cabinets, make sure that the top cabinets get a light color. The bottom cabinets must be painted in a bolder color to ground the room properly.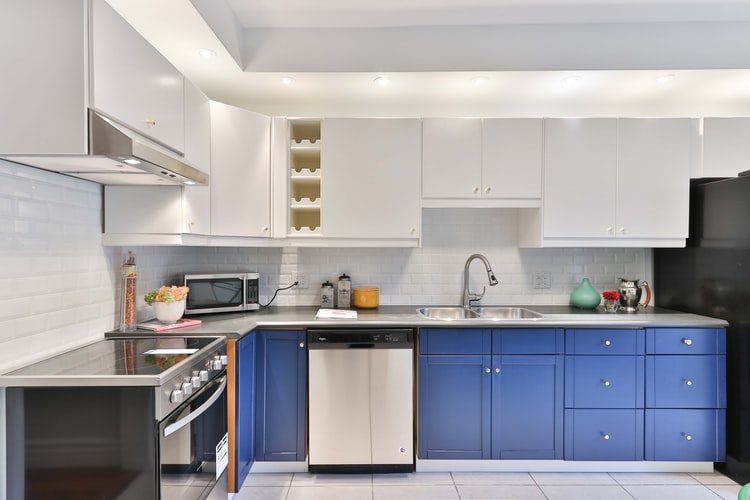 After the kitchen cabinets have been painted with your favorite colors, a rejuvenated kitchen is created, smelling of a fresh start. The paint must be left for a couple of days to dry.